I've never really understood red velvet.
Is it red because it's supposed to taste like something red? Cherries perhaps? Or is it chocolate disguising itself as something red and trying to trick me?
It puzzles me and has brought me to the conclusion that red velvet is whatever type of red that we want it to be. That makes sense, right?
I mean sure, there's probably a more technical definition floating around on the interwebs, and I could spend a few hours digging it up, but I think it's more fun this way. It means we have more creative freedom with our recipes and get to play in the kitchen more.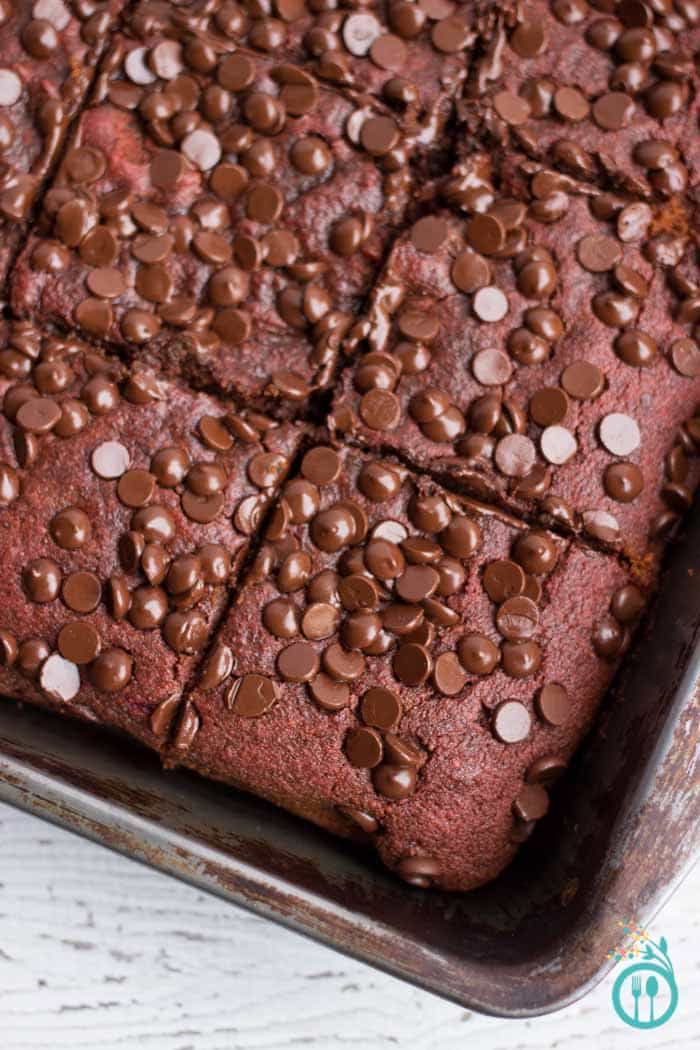 More time to play = more desserts to be tested. More desserts to be tested = more desserts to be eaten.
And I'm totally okay with that.
In the spirit of the upcoming Valentine's Day holiday, I wanted to share my quinoa spin on a healthy dessert. I've got a fabulous quinoa brownie recipe – and yes, it's red velvet – up my sleeve and I know you are just going to love it!
Because chocolate on Valentine's Day is just necessary.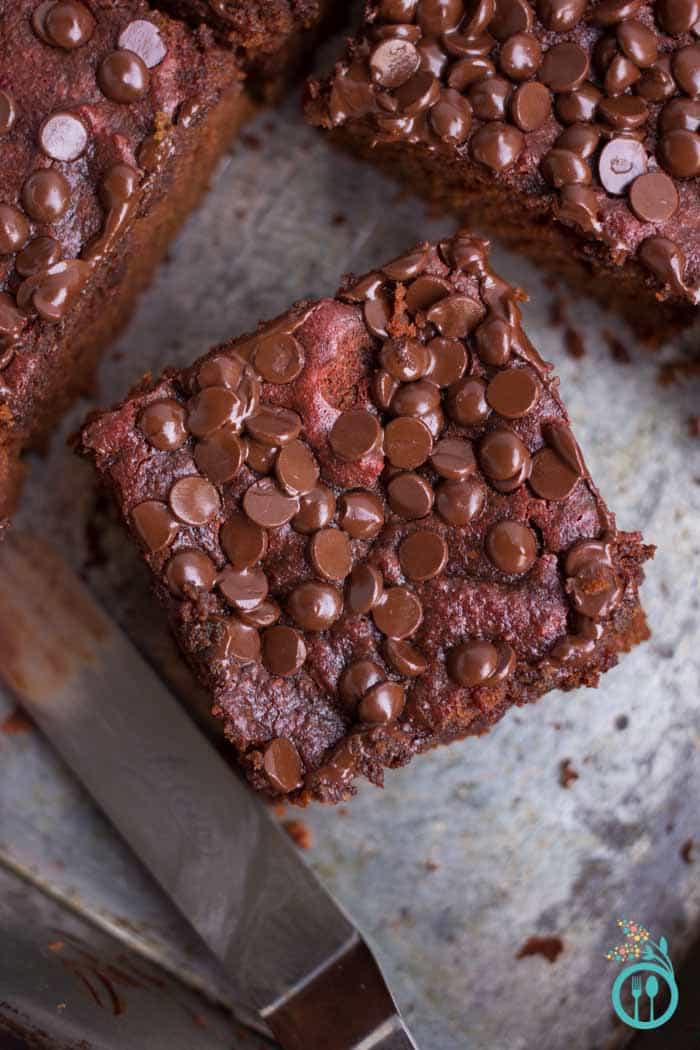 In truth, I'm not the biggest Valentine's Day fan. I think it's kind of a silly holiday, with all the heart decorations and cheesy cards, but I do appreciate that it encourages us to spend that day thinking and loving that one special someone in our lives.
Even more importantly though, I feel like Valentine's Day is also a time to reflect on how amazing YOU are. So even if you don't have that special someone, you can celebrate YOU.
In my opinion, the best way to do that is to give yourself the best Valentine's Day gift ever and go do something that makes you happy. Get a massage, take a yoga class, buy yourself that outfit you've been eyeing.
And eat some chocolate. Treat yourself because you are amazing and you deserve it!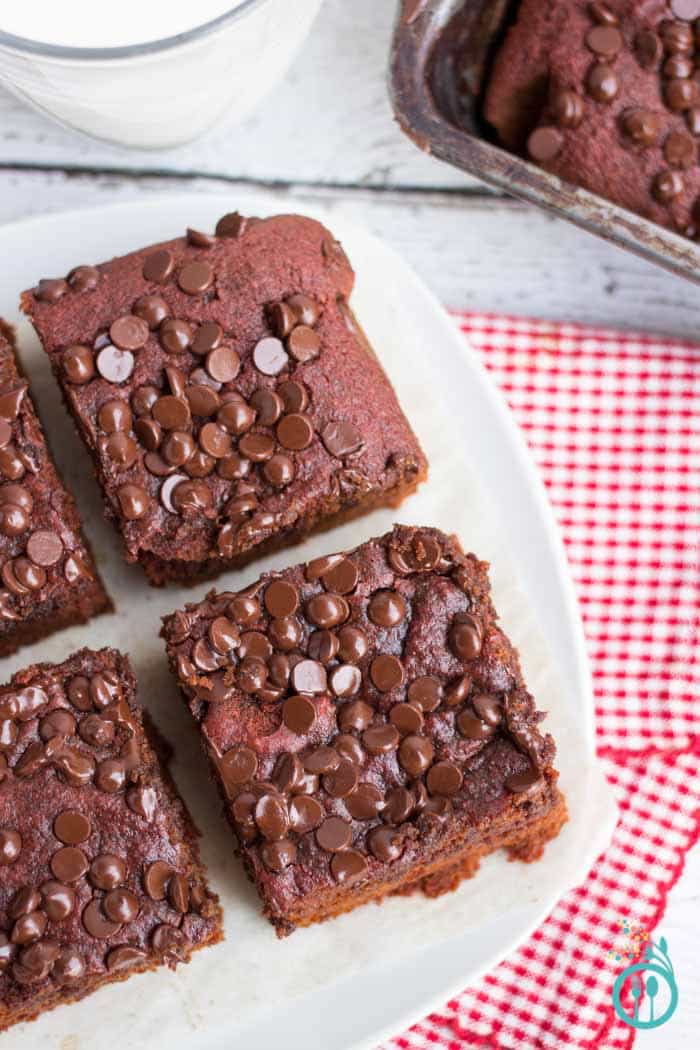 Which means you should probably make a batch of these super duper healthy red velvet quinoa brownies pronto! They're decadent, rich and elegant, but I've managed to turn a not so healthy treat into something that's nutritious and satisfying.
Unlike the boxed stuff you buy at the store, these brownies have no artificial coloring or flavors
And I'm going to let you in on my secret to getting them nice and red. Are you ready?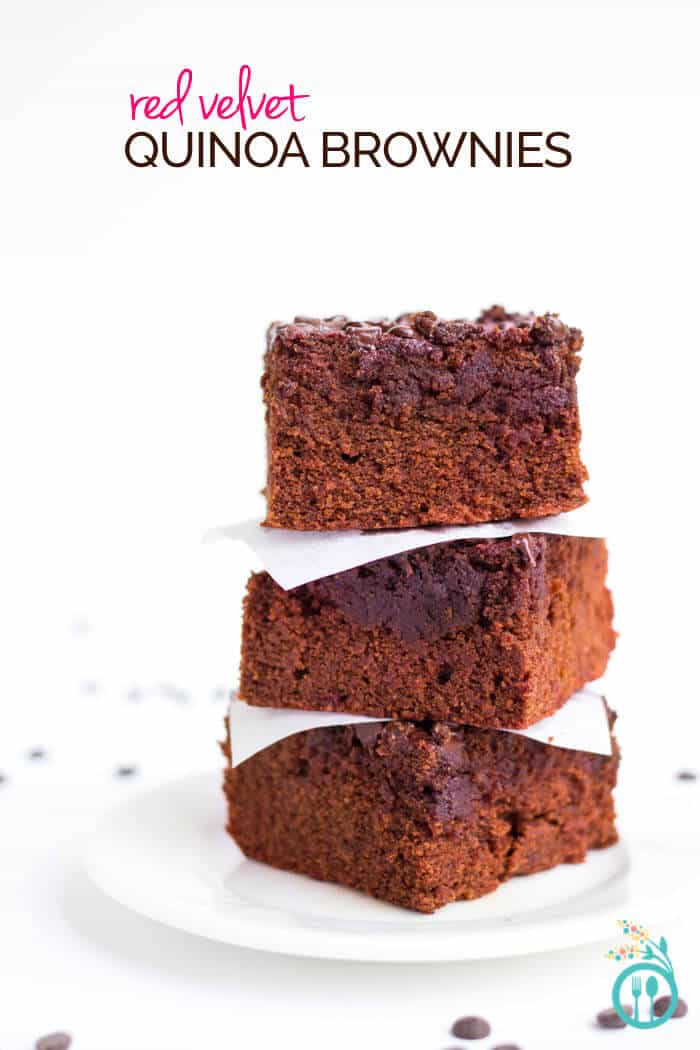 It's BEETS!
I know, totally bonkers, right? We're getting all kinds of crazy up in here! But let me just tell you, before you totally write these brownies off, the beets are there for color and moisture and honestly you can't taste them at all!
They add that perfect redness that we've come to expect with anything red velvet, and they add a little extra moisture to the batter so the brownies stay light, airy and super tender. Plus, beets are totally good for you – helping to detoxify the liver, pull toxins from your body, and are packed with vitamins – why wouldn't you want to those in your brownies?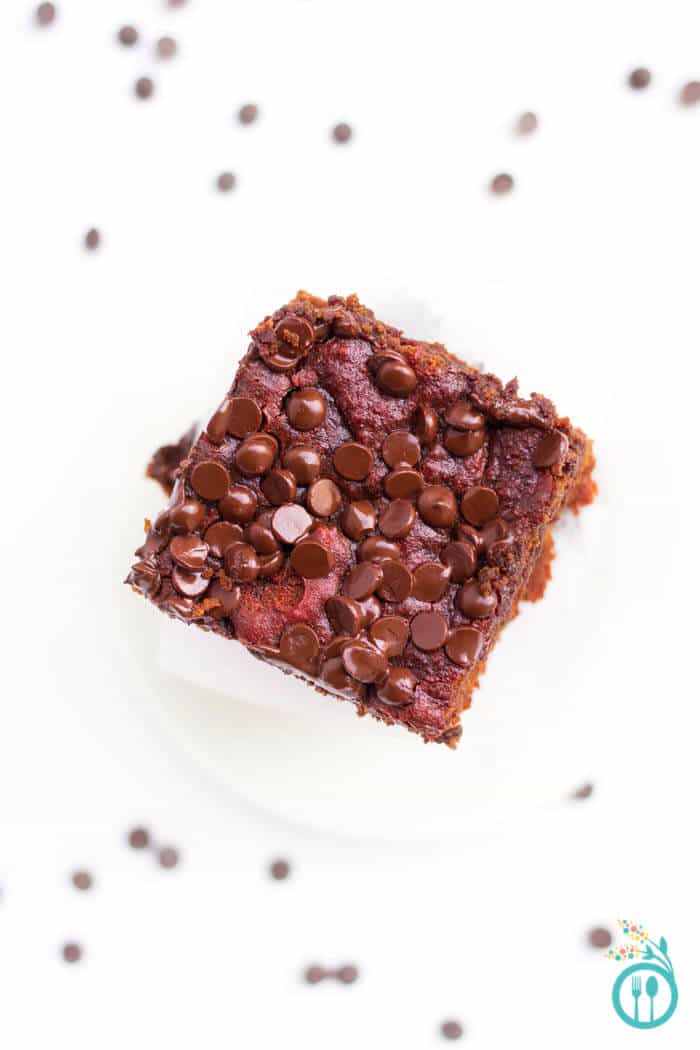 I know that I'd be eating every brownie in sight if I knew they were actually good for me 🙂 Enjoy!
xo Alyssa
Share this recipe!
Healthy Red Velvet Quinoa Brownies
They're decadent, rich and elegant, but I've managed to turn a not so healthy treat into something that's nutritious and satisfying.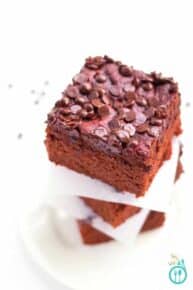 Instructions
Preheat the oven to 350 degrees F. Line an 8x8 square baking dish with parchment paper and set aside.

In the bowl of a food processor, combine the beet puree, coconut oil, honey, eggs and vanilla. Process on high until completely smooth. Pulse in sugar.

Add remaining ingredients (minus chocolate chips) and process again until smooth and the batter has started to thicken.

Transfer batter to prepared pan and sprinkle with chocolate chips.

Bake for 25 - 30 minutes until a toothpick inserted into the center comes out clean.

Let cool completely in the pan before slicing and removing.

Enjoy!
Notes
To make beet puree, simply blender cooked beets in a blender or food processor. Keep extra puree to add to things like pancakes, smoothies or even oatmeal!
Nutrition
Calories:
247
kcal
|
Carbohydrates:
26
g
|
Protein:
4
g
|
Fat:
15
g
|
Saturated Fat:
10
g
|
Cholesterol:
40
mg
|
Sodium:
120
mg
|
Potassium:
82
mg
|
Fiber:
2
g
|
Sugar:
17
g
|
Vitamin A:
60
IU
|
Vitamin C:
0.6
mg
|
Calcium:
32
mg
|
Iron:
1.5
mg
Filed Under:

Follow along and share your recipes with me! Upload your photos to social media and tag #simplyquinoa so I can see everything you've made!