Learn to make the best soft-boiled eggs with this fool-proof method! This method yields perfectly jammy yolks and easy-to-peel whites. Whether you're eating them as a snack, a quick breakfast or on top of toast, this is truly the best way to make eggs!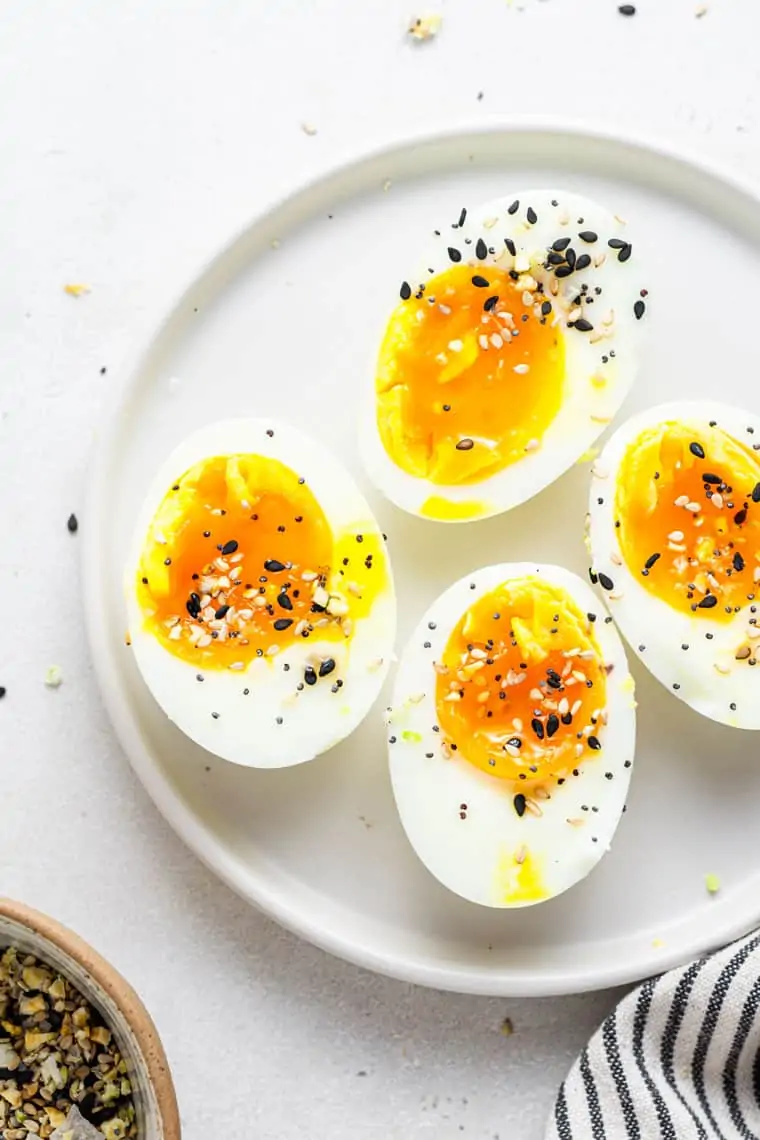 There are few dishes that don't benefit from being topped with an egg. Whether you toss a fried egg on Quinoa Pad Thai Salad or amp up the protein on a stack of Savory Zucchini Almond Flour Waffles, eggs add flavor, texture and their signature golden sauce to everything.
And if you know how to make easy soft-boiled eggs, you always have an easy and tasty protein option to add to your favorite dishes. So I'm excited to share my method for how to make the best soft boiled eggs.
Follow this simple recipe, and every time your eggs will come out:
With a soft, jammy yolk
Just-set whites that are tender, not rubbery
Easy to peel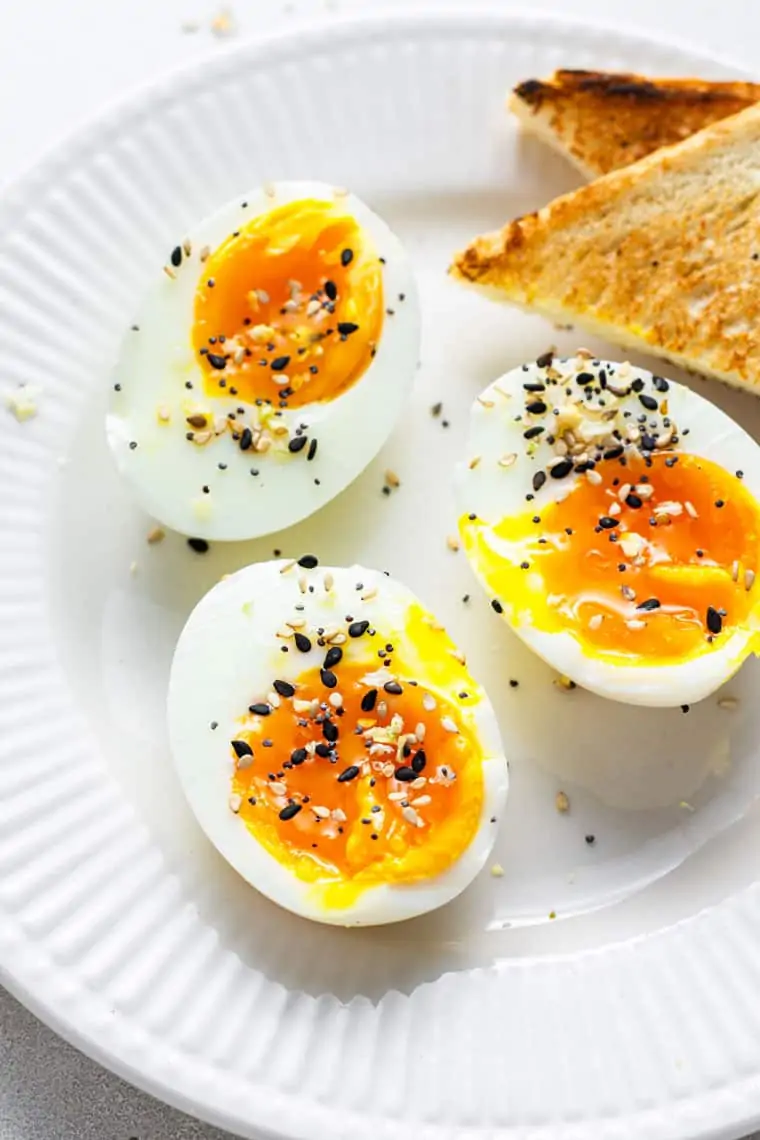 How to Make Soft Boiled Eggs
There are a few keys to perfecting your jammy and soft eggs. Here's how to make them:
Bring the water to a boil before adding the eggs. This helps prevent cracking.
Set the timer for 6:30 as soon as the eggs are in the water.
Immediately drain the eggs and cover them with cold water to stop the cooking process.
Cool the eggs in the cold water for 5 minutes before peeling.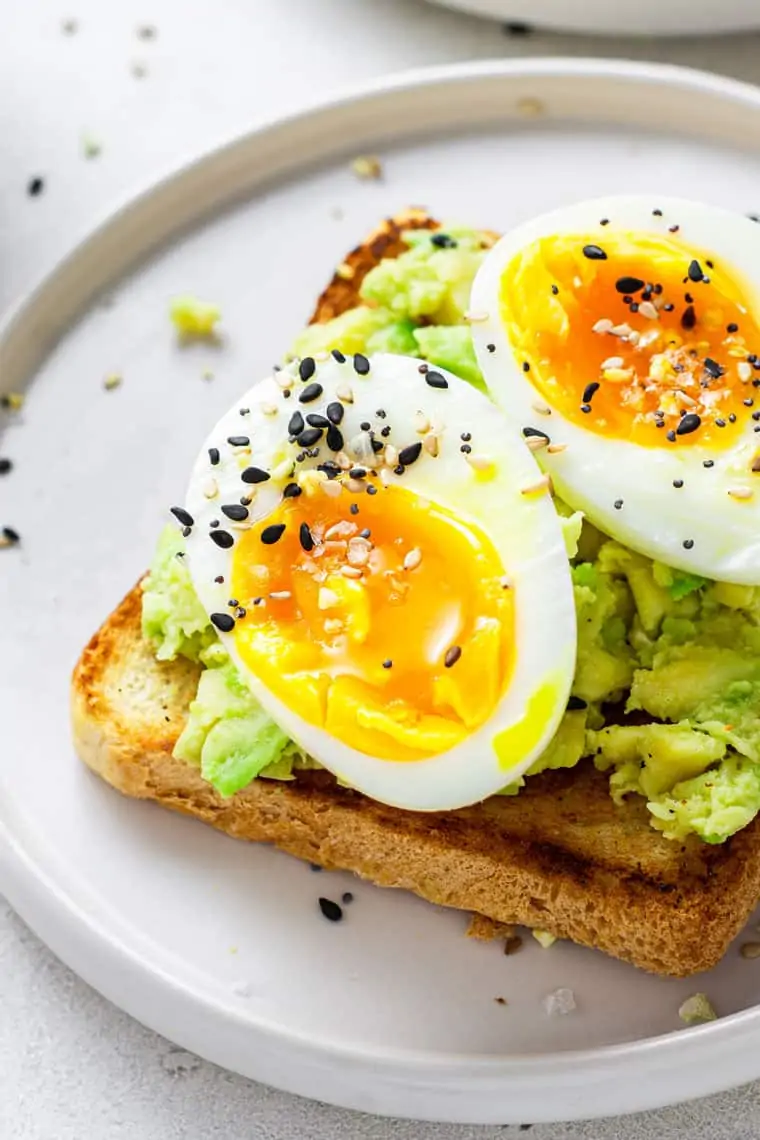 Serving Suggestions
When I have a perfectly cooked egg, my favorite way to serve it up is on avocado toast. Add a sprinkle of Everything Bagel Seasoning for crunch and flavor.
Here are some other great ways to enjoy soft boiled eggs:
And honestly so many other ways! Think about how you might eat a hard boiled egg and a soft boiled egg can be exactly the same!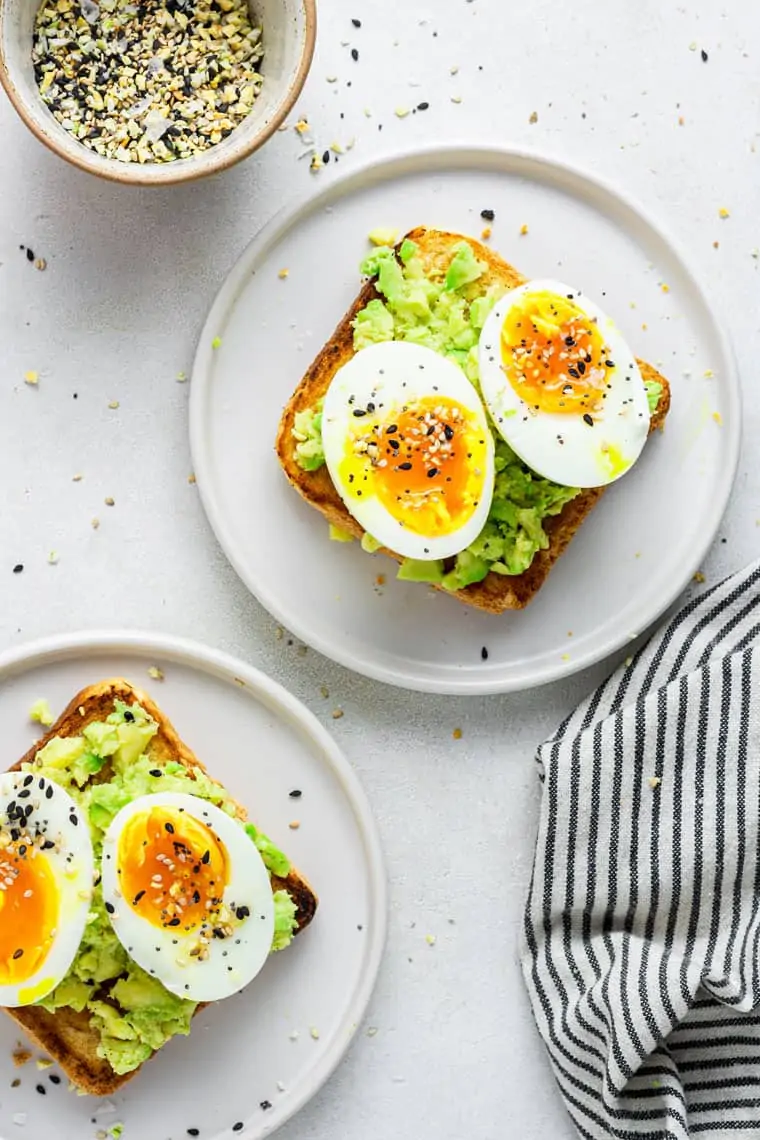 My Favorite Egg Recipes
If you make these fool-proof Soft Boiled Eggs, be sure to let me know what you think with a comment below!
The Best Soft Boiled Eggs
Learn the best way to make soft boiled eggs for toast, soups, stir-fries, salads and more.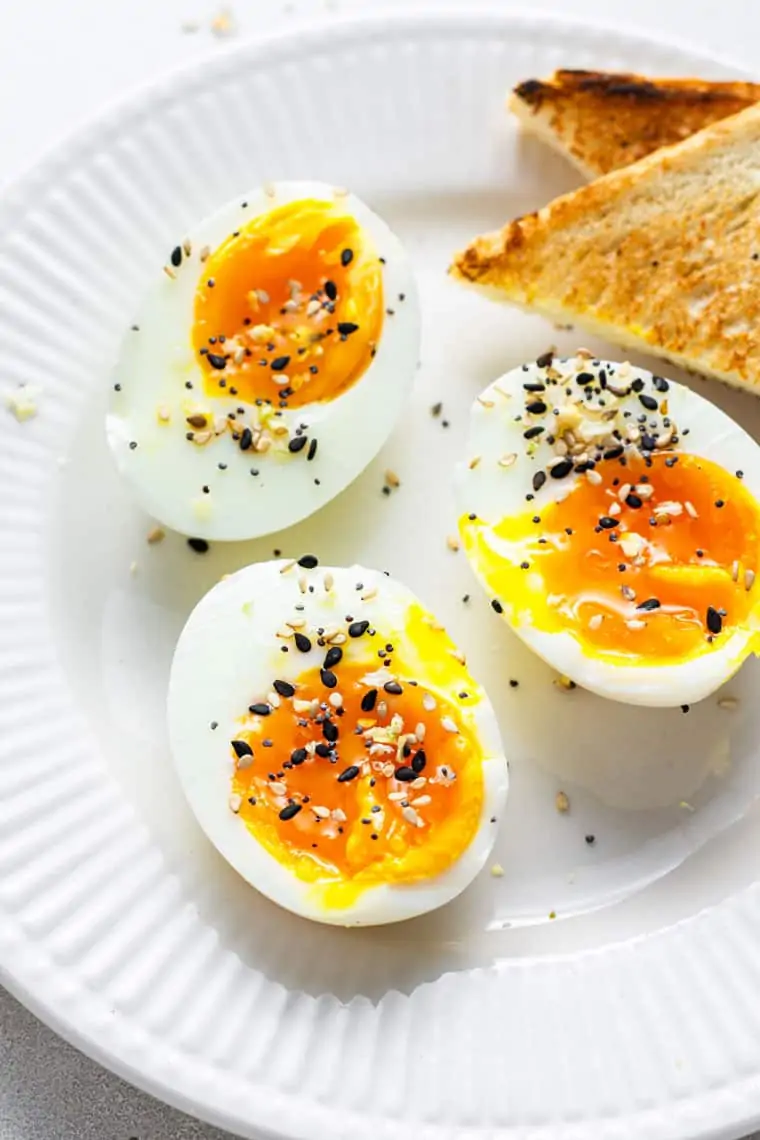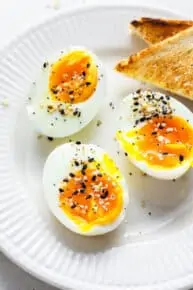 Ingredients
to serve:
2

pieces

of toast

1/2

avocado

, mashed

flaked sea salt

everything but the bagel seasoning

(if you can find it!)
Instructions
Add the water to a small sauce pan and turn on high. Bring to a boil.

Once boiling, place each egg on a spoon and carefully drop it into the boiling water. Reduce the heat to medium-high.

Set a timer for 6:30.

When the timer goes off, drain the water from the pot and fill it with cold water to stop the cooking process.

Allow the eggs to cool for 5 minutes, then peel.

Serve them up on your piece of avocado toast, slice in half and enjoy!
Nutrition
Serving:
1
toast + egg
|
Calories:
146
kcal
|
Carbohydrates:
5
g
|
Protein:
7
g
|
Fat:
12
g
|
Saturated Fat:
2
g
|
Polyunsaturated Fat:
2
g
|
Monounsaturated Fat:
7
g
|
Trans Fat:
1
g
|
Cholesterol:
164
mg
|
Sodium:
123
mg
|
Potassium:
307
mg
|
Fiber:
3
g
|
Sugar:
1
g
|
Vitamin A:
311
IU
|
Vitamin C:
5
mg
|
Calcium:
64
mg
|
Iron:
1
mg