This Roasted Leek & Broccoli Quinoa Salad is light and flavorful with a honey-lemon dressing! Perfect as a summer side, but easily bulked up with a protein!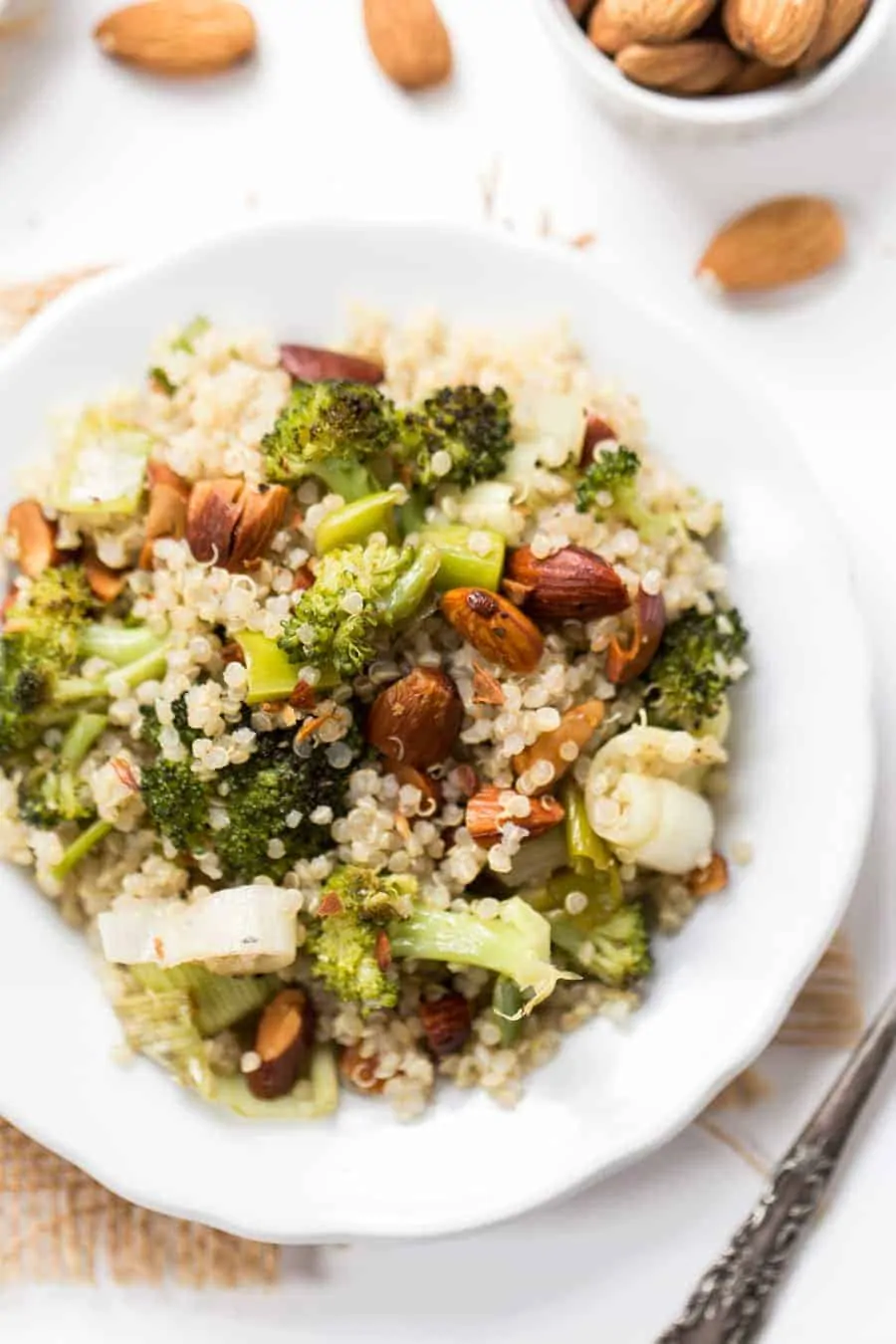 I'm having a nostalgic day today. Does that ever happen to you? You think back on your journey, remember all those special moments you've lived, and think about how you got to where you are today.
That's where my head is at, especially as it relates to my business.
I don't talk about business stuff here on the blog much, mainly because we're focused on the food, not the business, but since this site is my full-time job and operates as my own business, it's something I think about daily. Where I'm going. What's next. What more I can do to make this experience better for you. It's my passion, I pour my heart and soul into every single day, so I figured why not talk about it with you (just a little)!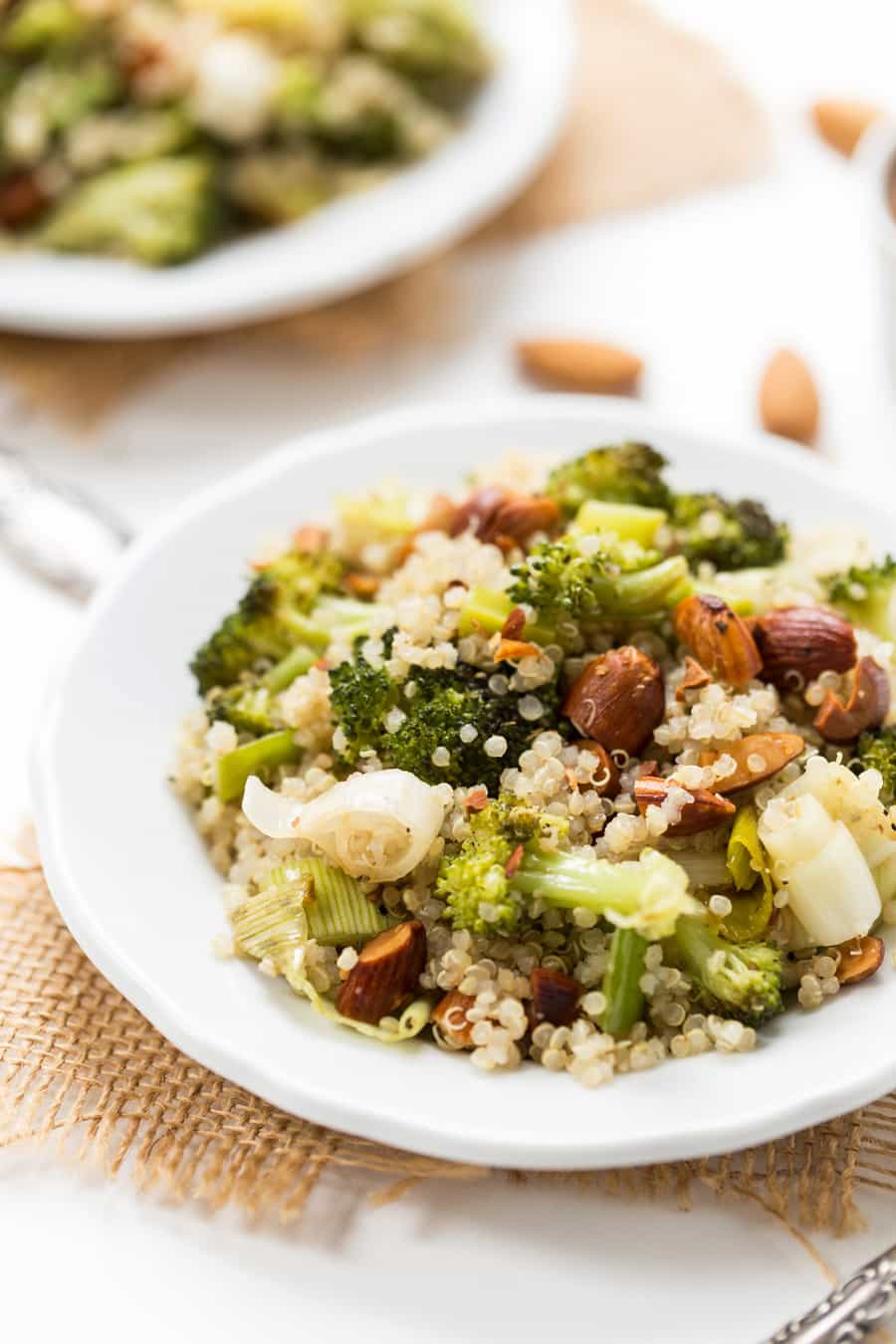 It felt only fitting to recreate a post from waaay back in the archives, and we're talking like as far back as the first month that I was blogging! And the pictures you'll see later on will prove just how much of a newbie I was!
But honestly, there's real beauty in that. While the photos certainly aren't pretty, it shows me how far I've come and just goes to show that everyone has to start somewhere. If you get too caught up in where you want to be or how you think you should be, you'll never start. It will feel overwhelming and you'll never feel satisfied with where you are, and ultimately you'll fail.
I've come to realize over these past 5 years that chasing perfection is like chasing your tail. You'll never be perfect and you should never expect to be perfect. Because if you expect perfection, then you're going to constantly be letting yourself down.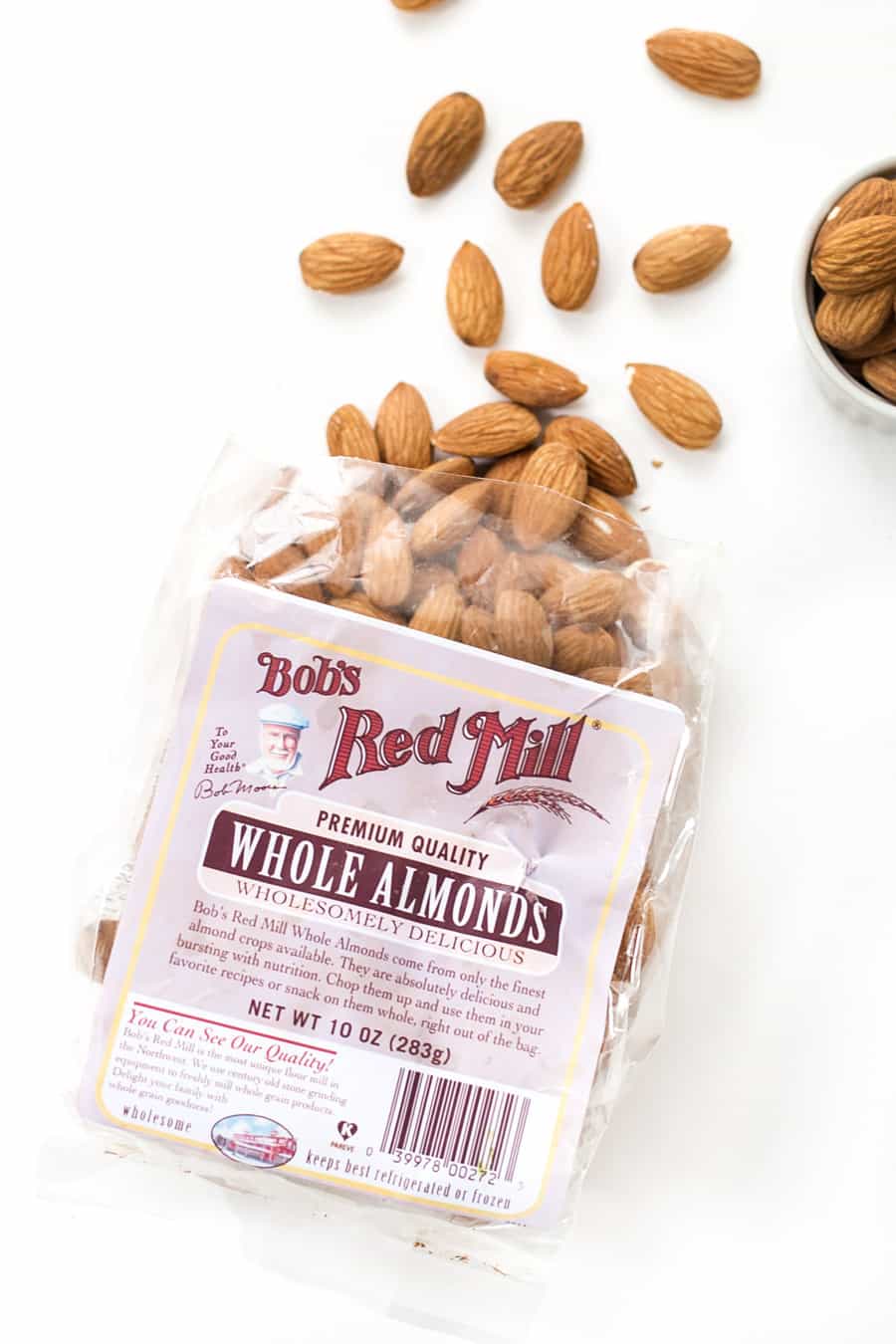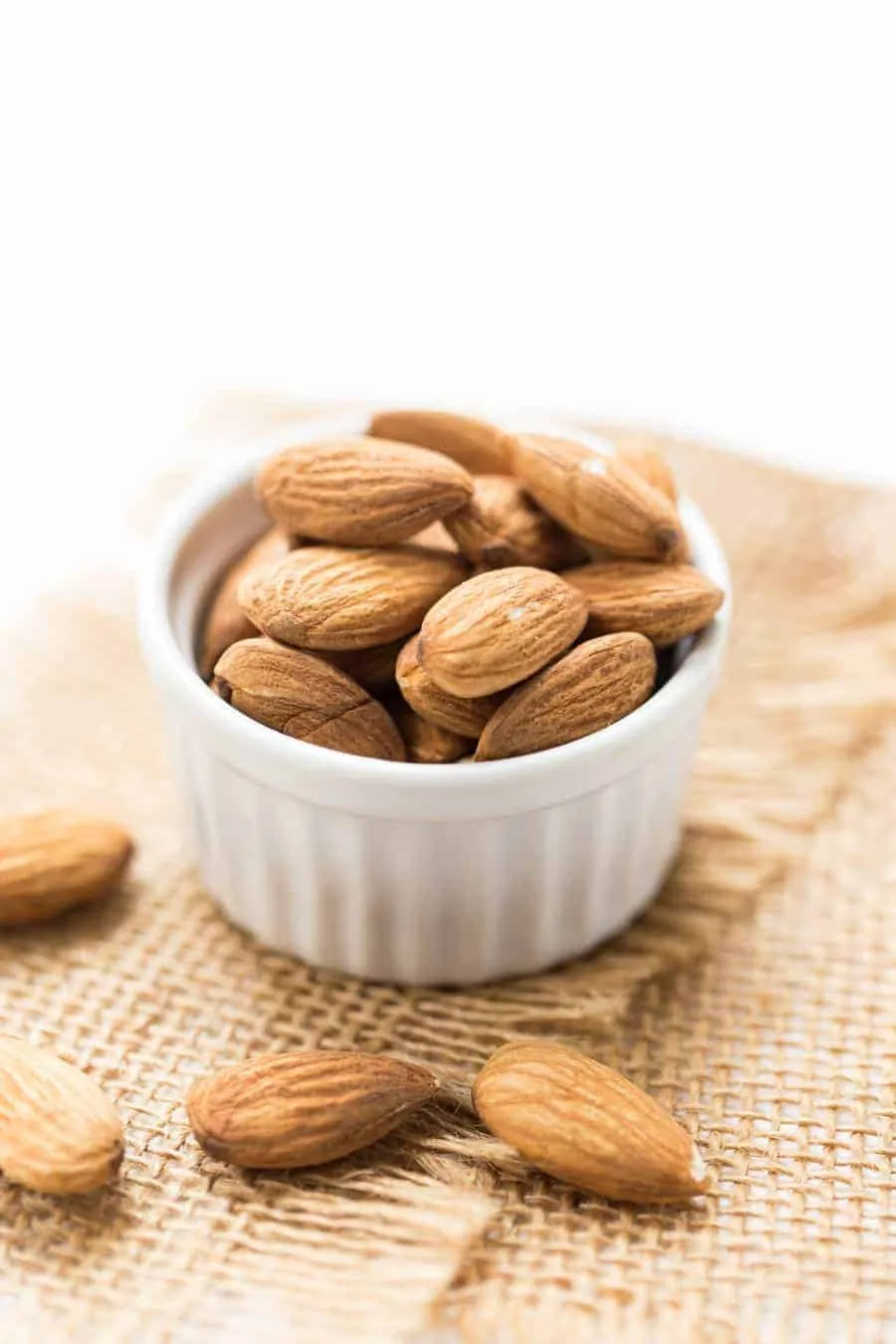 Part of why I wanted to include my story is that I'm partnering with my friends at Bob's Red Mill to bring you today's post and their story is very similar to many entrepreneurs out there. Bob Moore (you know the guy on all the packages?), founded Bob's Red Mill when he was 49. He created his company out of a love for whole grains, a passion for good nutrition and the desire to help his community. He always puts the future of his employees above a quick dollar, and at 88 years old, he still shows up to work every single day. And that's one of the reasons I absolutely love working with them!
And from my standpoint, I can totally relate Bob's story to my own personal entrepreneurial journey.
I created SQ out of my own personal need for healthy recipes that were gluten and dairy-free. As the readership started to grow, I realized that I could fuse my passion for food with my desire to help people live free from allergies, and create a space where people could find ways to nourish their bodies that made them feel amazing from the inside out. It's with that passion that I'm able to keep coming up with recipes for you every week.
Without you, I would never have continued. It would have been a passion project that I put to the side once life got in the way. But helping people? That's where the real joy is. So basically, without being incredibly more long-winded, thank you. Thanks for being here and supporting my dream.
Now…let's talk food!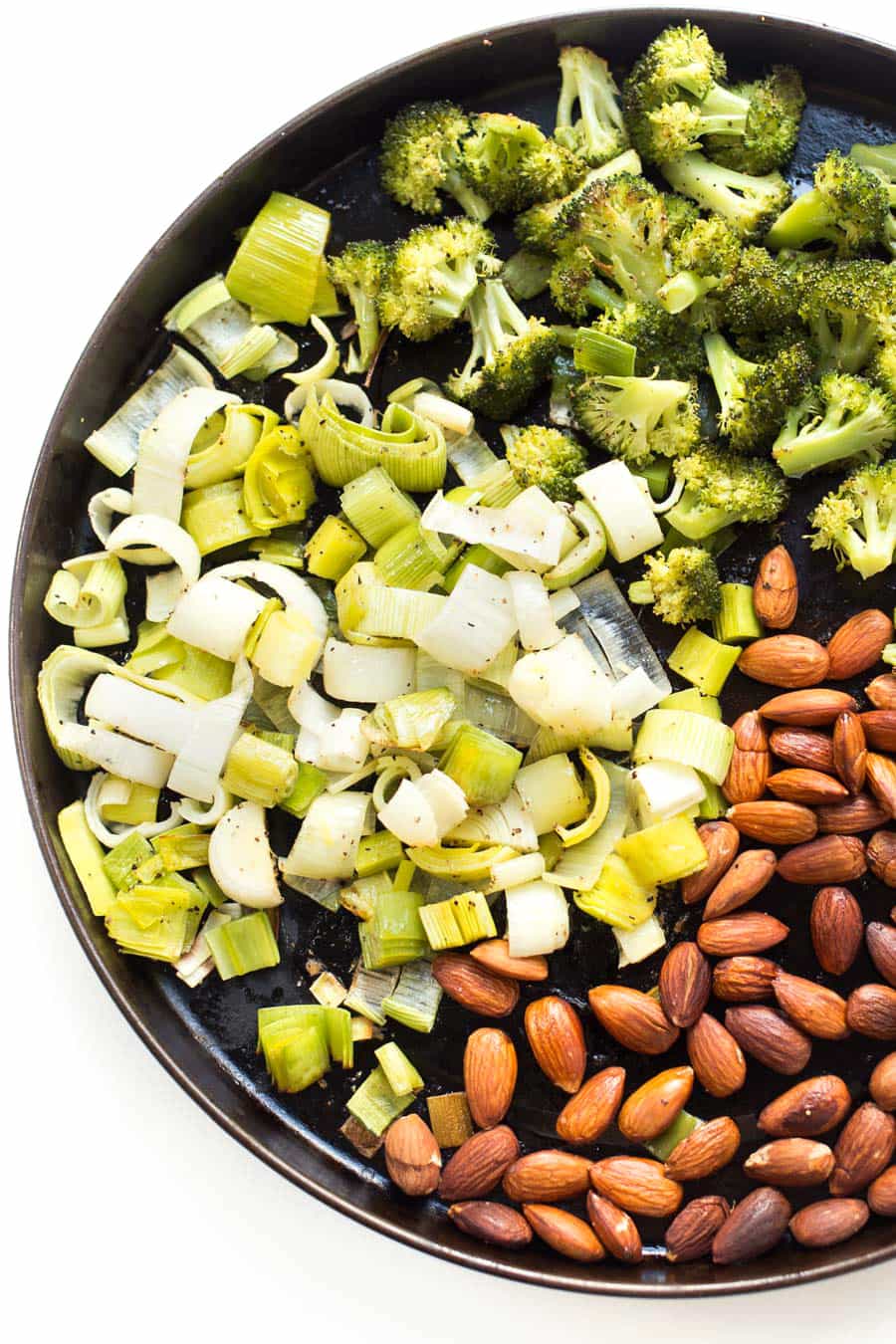 Remember I said this recipe was from way back when? Well yeah…just check out these photos. Cringe-worthy!
But just because the photos were bad, doesn't mean it isn't still a good recipe 🙂
This incredible roasted leek and broccoli quinoa salad is surprisingly simple to make, but full of flavor! We start by just roasting the broccoli, leeks and Bob's Red Mill whole almonds in a little olive oil until everything is nice and crispy. Then whisk up a little dressing of olive oil, apple cider vinegar, honey and lemon. Toss it all together with some cooked quinoa and you've got the perfect side salad on your hands!
I say side salad just because there isn't a protein, but if you wanted to bulk it up a bit, you could totally add grilled chicken, shrimp, tofu or chickpeas! And the veggies are interchangeable too. I'd say keep the leeks because they add a really nice flavor, but you could totally swap the broccoli for brussels sprouts, cauliflower, zucchini, or even sauteed kale.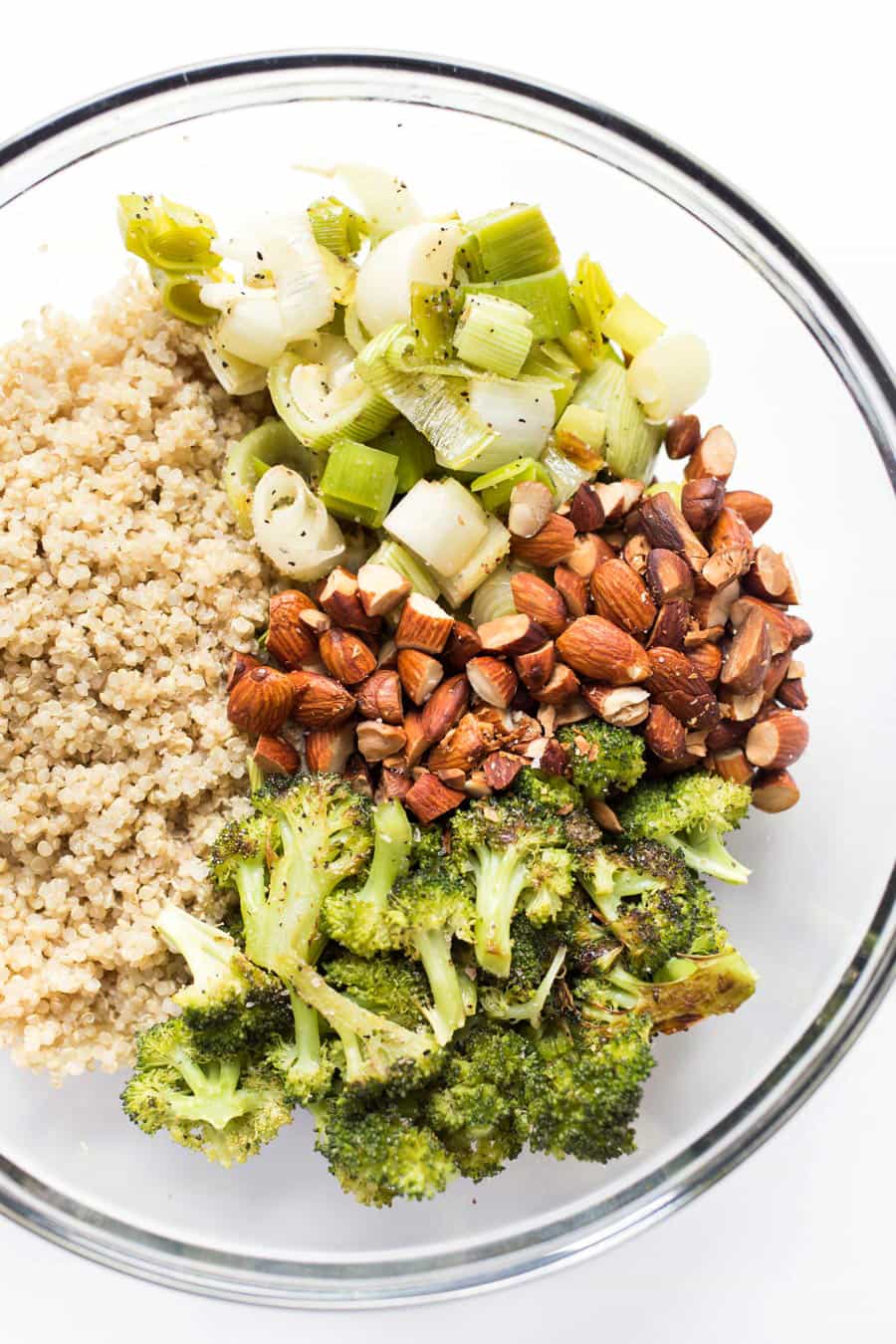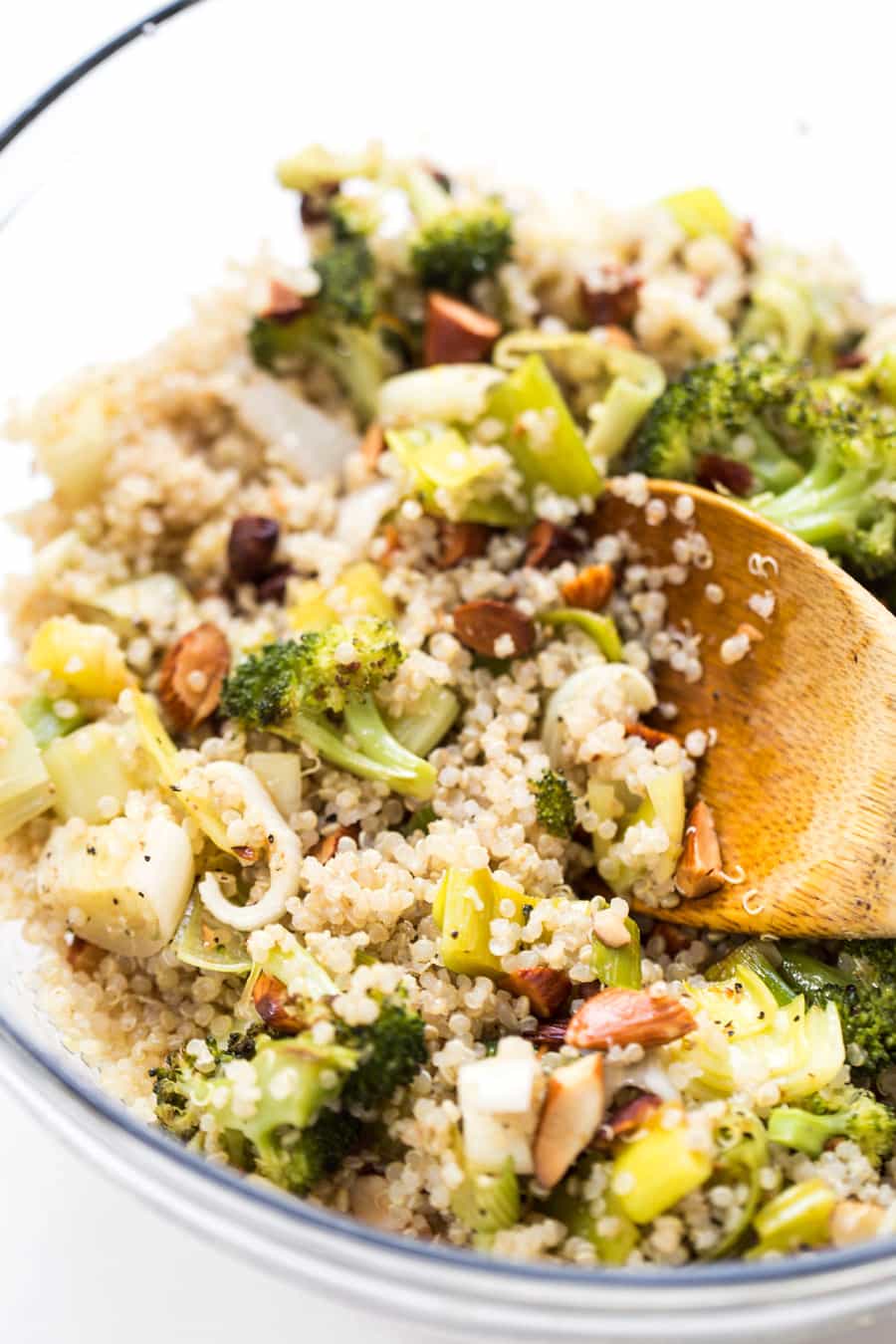 But either way, this beauty makes the absolute perfect summer dish!
While we are still roasting the veggies, which I guess isn't that summery, all of these beauties can be found at the farmer's market in the height of summer. And to me, if I can find a veggie at the farmer's market, then it should definitely be a summertime recipe.
Thanks for indulging my little business ramble, you guys are honestly the greatest! And don't forget to try this salad — it won't disappoint! 😉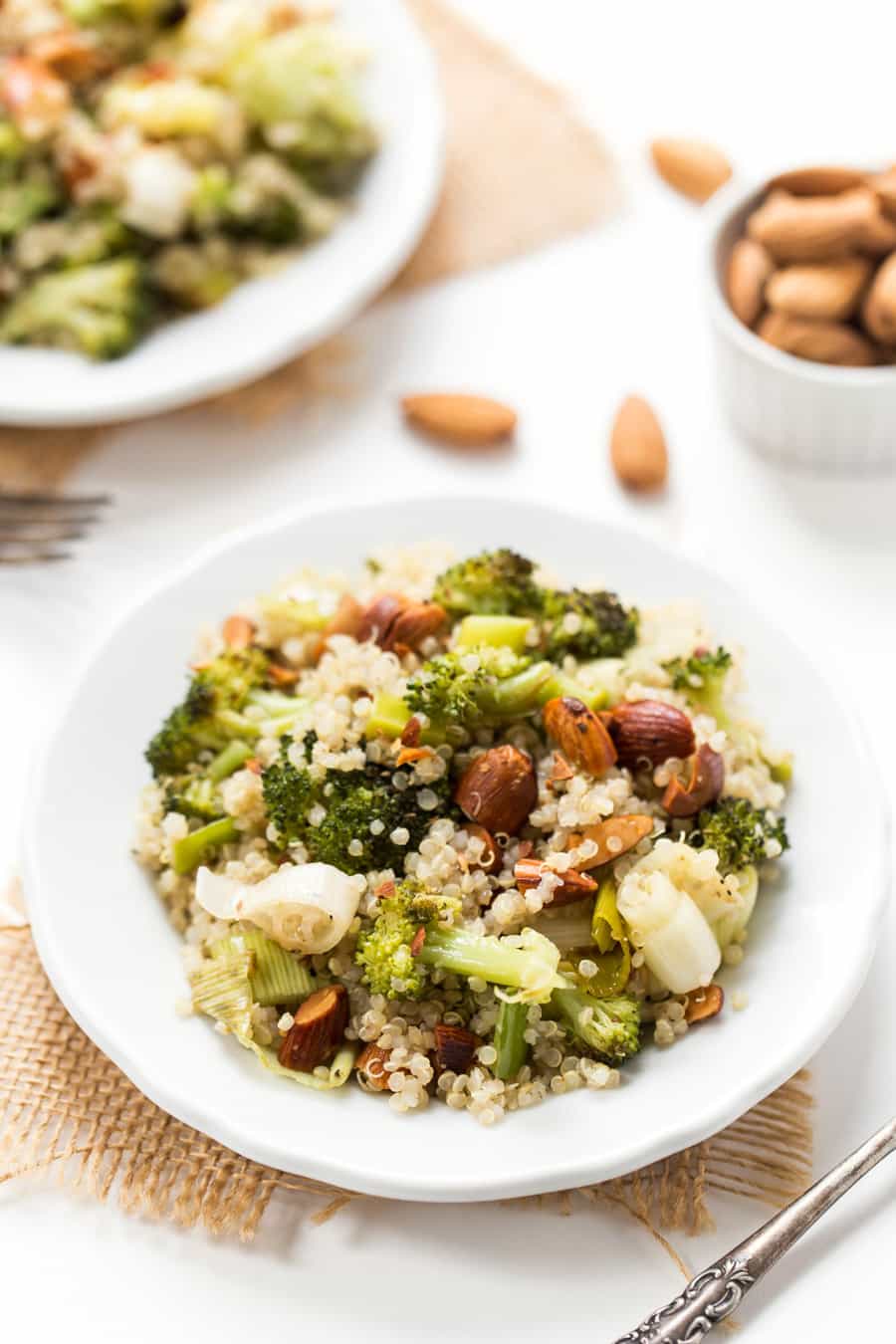 Other Quinoa Side Dishes to Try:
Roasted Leek & Broccoli Quinoa Salad with Chopped Almonds
A simple yet flavor side, this roasted leek and broccoli quinoa salad is packed with nutrients and has a lovely crunch!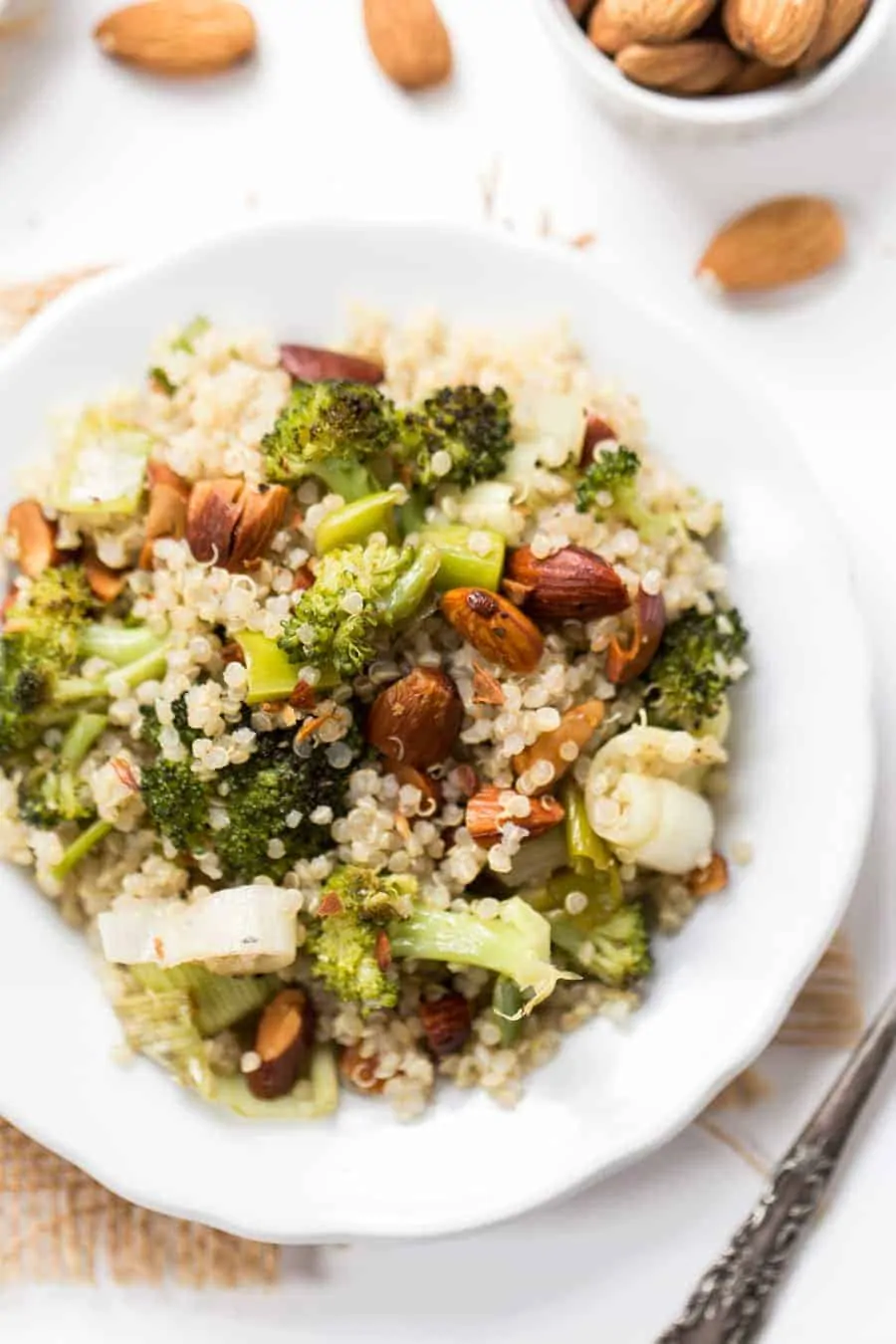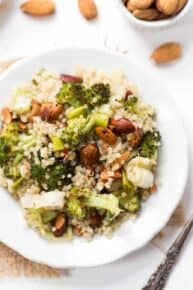 Instructions
Preheat your oven to 400° F.

Add leeks and broccoli to a baking pan and drizzle with one tablespoon of olive oil. Season with salt and pepper and roast for 25 - 30 minutes. When there is 10 minutes left in the roasting, add the almonds to the pan and continue to cook until everything is crispy.

Remove pan from the oven and transfer the almonds to a cutting board. Roughly chop the almonds and add them to a large mixing bowl followed by the leeks, broccoli and quinoa.

In a small bowl, whisk together remaining one tablespoon of oil, vinegar, lemon and honey. Sprinkle with salt and pepper, taste and adjust seasoning if needed. Drizzle over salad and toss to combine.

Serve immediately or transfer to the fridge and keep for up to three days.
Notes
* make sure to clean the leek thoroughly before chopping as there is often sand/dirt between the layers!
Nutrition
Calories:
324
kcal
|
Carbohydrates:
34
g
|
Protein:
9
g
|
Fat:
17
g
|
Saturated Fat:
1
g
|
Sodium:
103
mg
|
Potassium:
509
mg
|
Fiber:
6
g
|
Sugar:
5
g
|
Vitamin A:
1025
IU
|
Vitamin C:
46.4
mg
|
Calcium:
111
mg
|
Iron:
3.3
mg
Filed Under:
This recipe is brought to you in partnership with Bob's Red Mill. As always, all opinions are my own. I only share companies I love and trust, so thank you for continuing to support Simply Quinoa!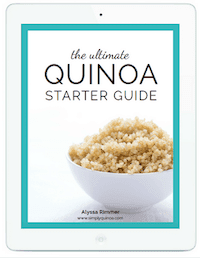 New to cooking quinoa? Grab your FREE Quinoa Starter Guide!
Become part of the Simply Quinoa community and receive weekly emails with exclusive content that I only share in email, as well as my in-depth guide to starting your quinoa journey.
Want more quinoa dinner recipes?
Follow my board on Pinterest!