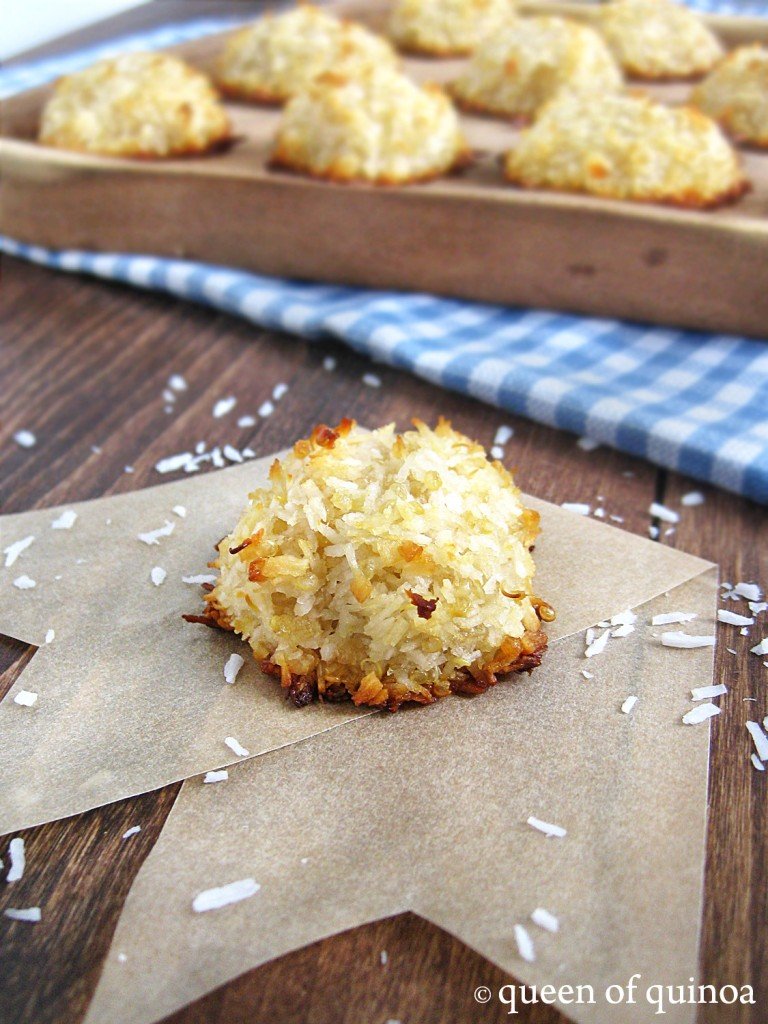 Quinoa cookies are just the best, aren't they? If you have experimented with quinoa in baking, I highly suggest you do. It will change your world. This healthy little gem brings a rich texture and amazing flavor to your treats. From cookies, to waffles, to pancakes, to muffins, to cakes, to you-name-it, quinoa rocks it all.
Today's recipe is all about using quinoa to elevate a classic cookie to new heights. And we're doing just that. This cookie is out of this world good. Naturally gluten-free, free of refined sugars and low in fat, you will find yourself stopping your own hand from reaching for more.
Quinoa Coconut Macaroons. Enough said.
So go on, have another. And another.
Well, maybe you can have just one more. I mean, they're healthy cookies, right?
Totally.
This post was shared on: Thank Goodness It's Quinoa