Looking for a non-toxic face mask? Here are the 10 best non-toxic face masks to try! Each has a different benefit, so there's something for everyone!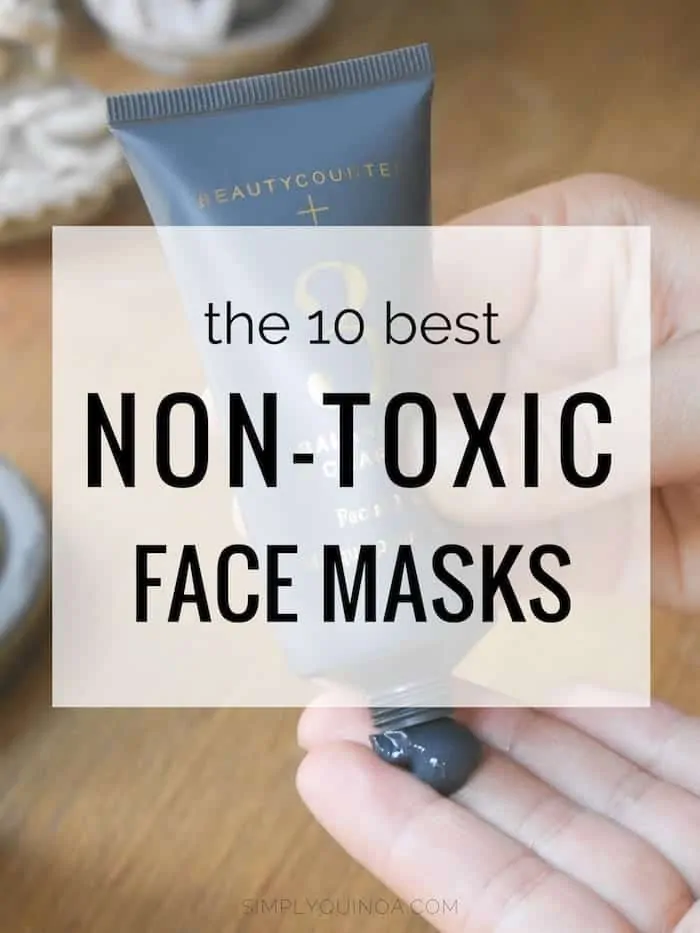 One of my things that I value most, and that I find most rewarding when it comes to self-care has to do with doing something special for my skin. I have a daily skincare routine (morning and night) which I will talk about in a future Self Care Sunday post, but one of my favorite things has to be non-toxic face masks.
What I love about face masks, aside from the fact they're amazing for your skin, is that it's the budget girl's alternative to getting a facial. Facials are expensive, and while I definitely feel like they're worth it, it's not something I can personally afford to do on a monthly basis.
Face masks on the other hand? I can do that 2x a week, at home, on the couch, and I'll feel awesome after.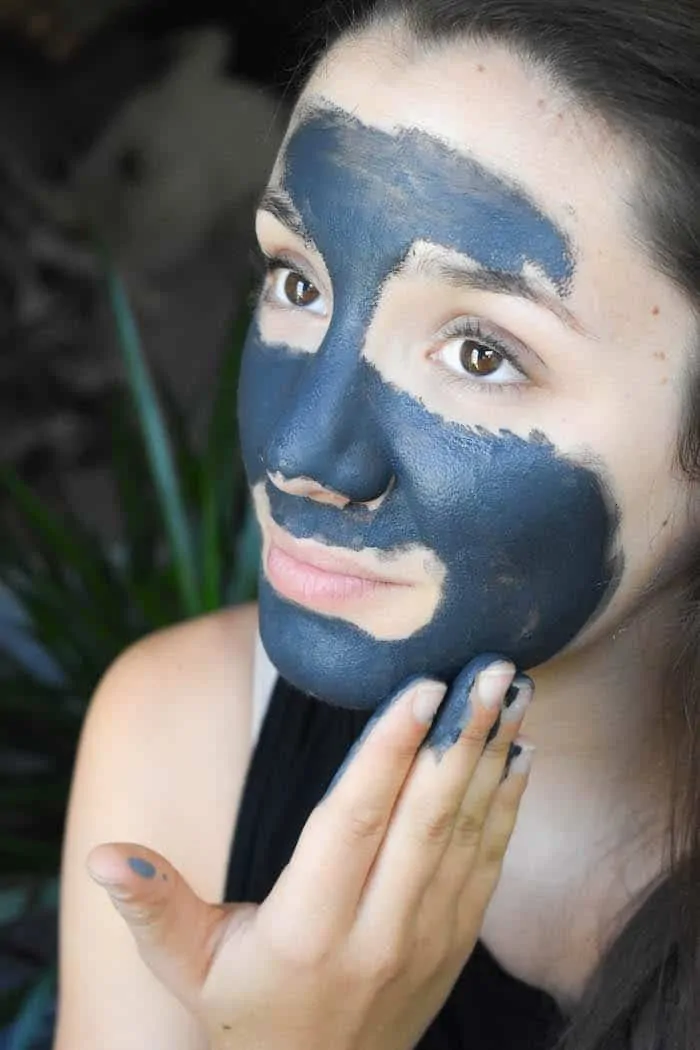 In the past few years, I have become somewhat obsessed with non-toxic skincare and makeup products, so it's no surprise that I've tried a bazillion different face masks. And since I know the aisle of a natural beauty store can get a little overwhelming, I thought it would be fun to round up what I think are the 10 best non-toxic face masks!
One thing to keep in mind as we're going through the list is that each mask has a different purpose. Some are cleansing and detoxifying, while others are meant to hydrate, and others still are meant brighten.
That's why I actually have an arsenal of face masks at home that I can choose from based on what I feel like my skin needs at the time. I'll let you know which ones are currently in my bathroom cabinet (marked with a *)!
So let's get started!
10 Best Non-Toxic Face Masks
---
---
---
---
---
---
Face Mask FAQs
1. How often should you do a face mask?
This depends on the product, but I don't do more than 2 face masks per week. I have somewhat sensitive skin that is on the drier side, so too many masks is just too much for my skin. I would make sure you read the instructions for each product as it will also tell you how long to leave the mask on.
2. What time of day should you do a face mask? 
That's up to you and when you have time/when you'll feel the most relaxed! I love doing them at night during the week as a way to wind down, and often do them mid-morning on a lazy weekend morning before we head out for the day. I don't really think there's a "right" time ♡
3. How do you know when something is "non-toxic"?
Again, kind of a tricky question to ask, but here's what I do. Just as I do with food, I look at the labels Most (if not all) of the ingredients need to be something that I recognize and coming from a plant-source. I also make sure the product is free from animal testing, parabens, phthalates, sulfates, SLS, etc. Any of those harmful toxins you hear about in skincare are NOT in my products!
Now it's YOUR turn!
What's your favorite face mask? Would love to discover some more products if you have one that I didn't' mention in this list. And if you have any face mask questions for me, share in the comments below!