Instead of grabbing a bag of chips, opt for one of these savory vegan snack recipes! We've gathered 20 of our favorite healthy snacks to keep you satisfied!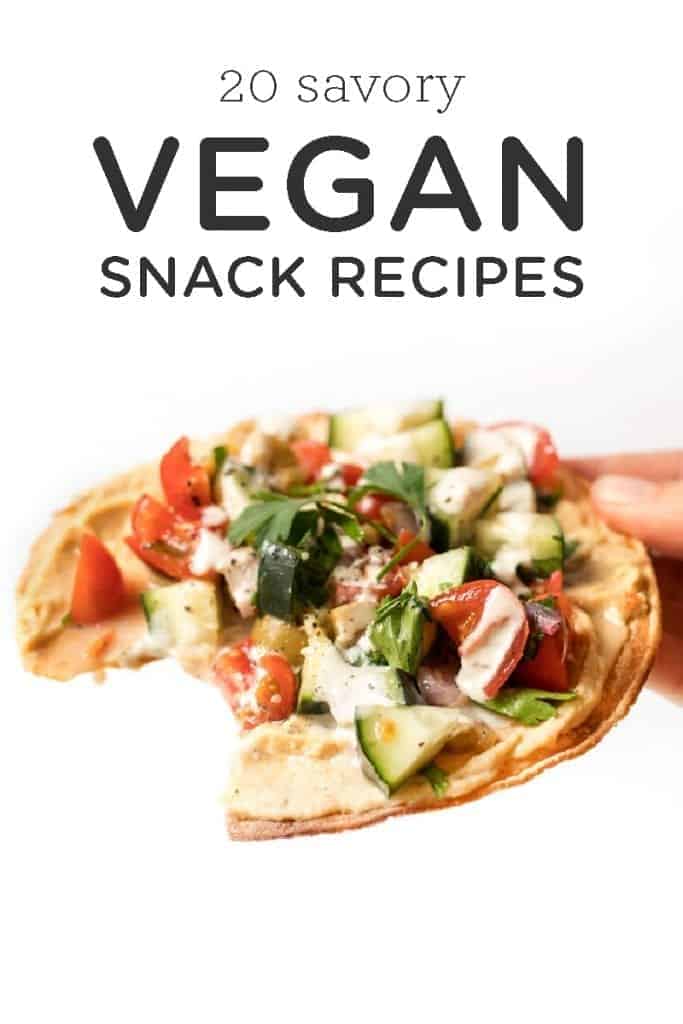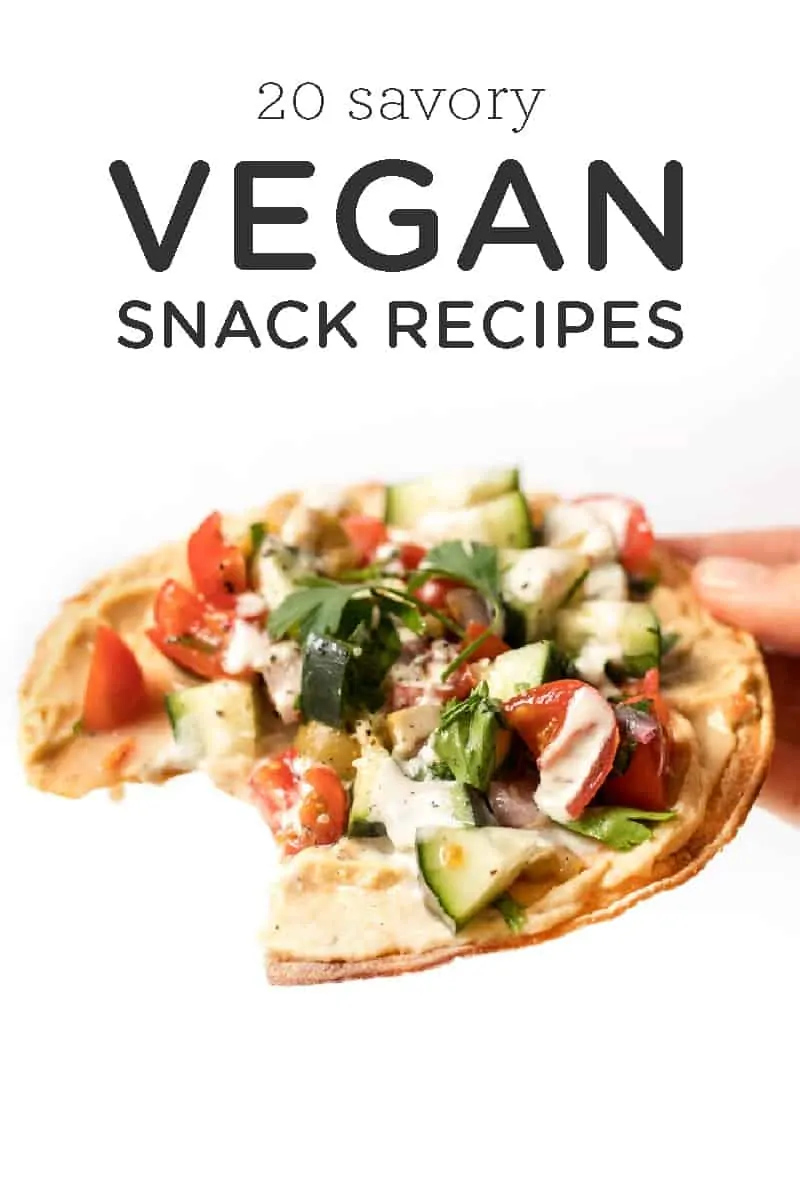 It can be tempting to reach for a quick bag of salty chips when you're hungry in between meals, but luckily there are tons of healthier snacking options available! Today I've gathered 20 delicious & vegan savory snack recipes loaded with all the goods. We've got snacks with veggies, quinoa, hummus, and so many of our other favorites.
As a little tip, I'd suggest prepping one (or more!) of these snacks on a Sunday night so you can enjoy all week long. Most of these recipes are fairly easy to make – some can even be made in 10 minutes! – and having a healthy snack already prepared will keep you on track all week long.
Many of these recipes are from SQ, but I've also included recipes from some of my favorite bloggers as well. There's sure to be something for everyone on this list, so don't forget to pin this post so that you can come back to this list over and over again!
Savory & Healthy Vegan Snack Recipes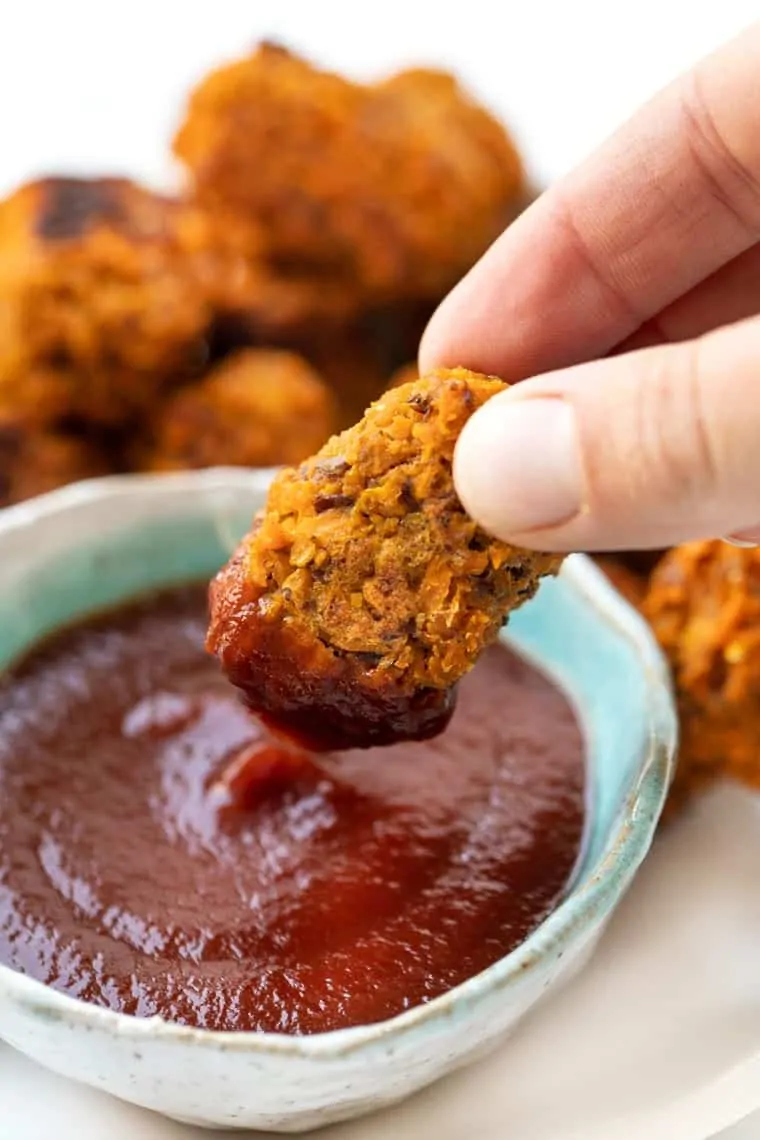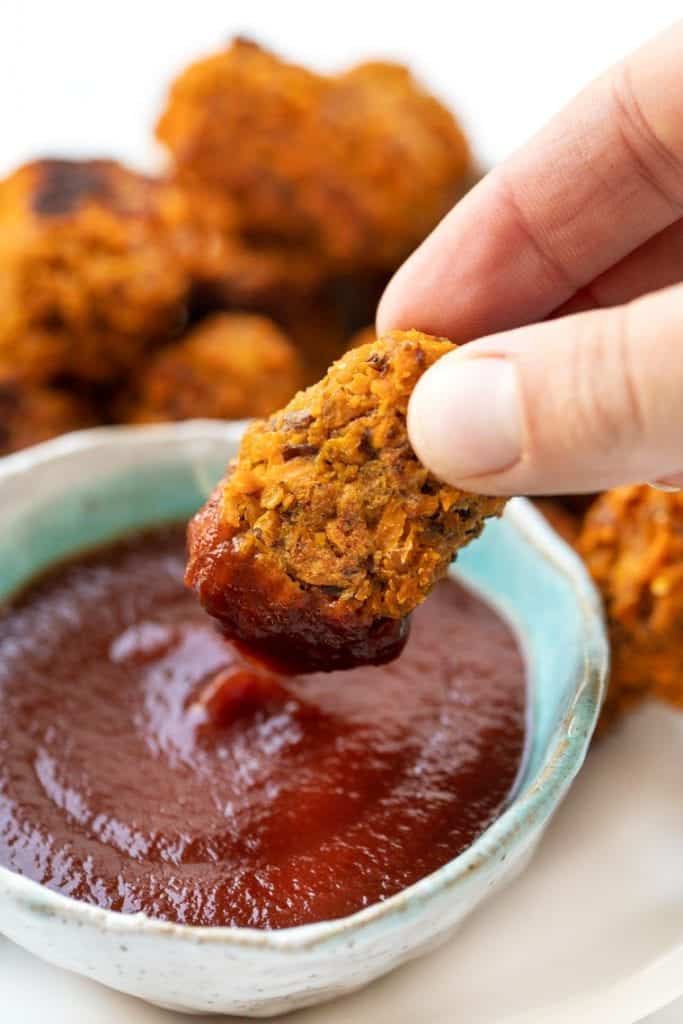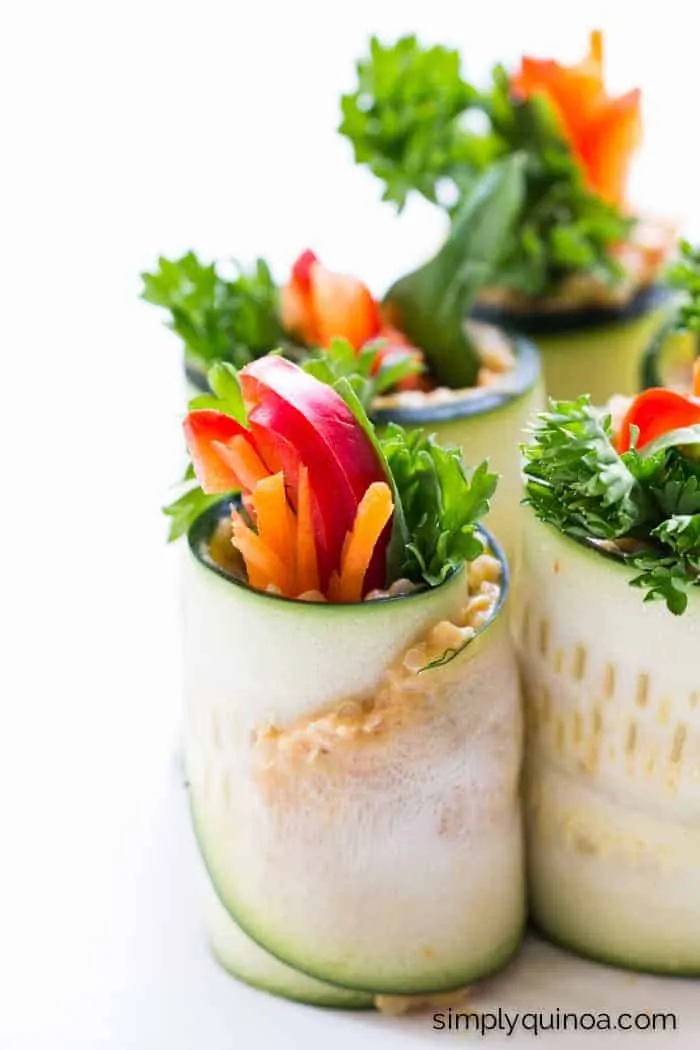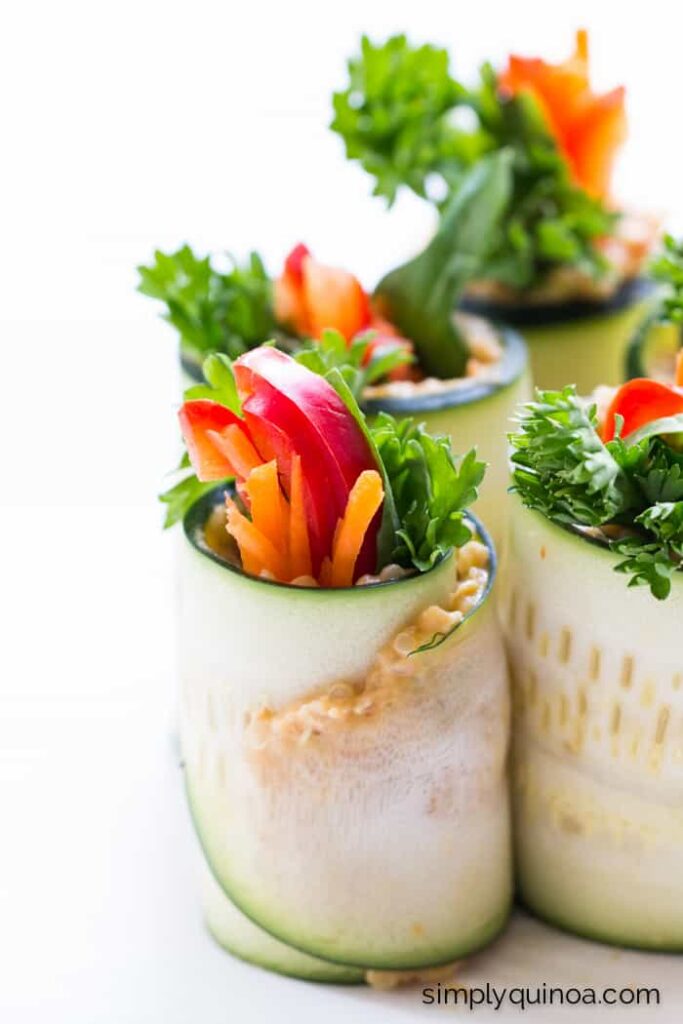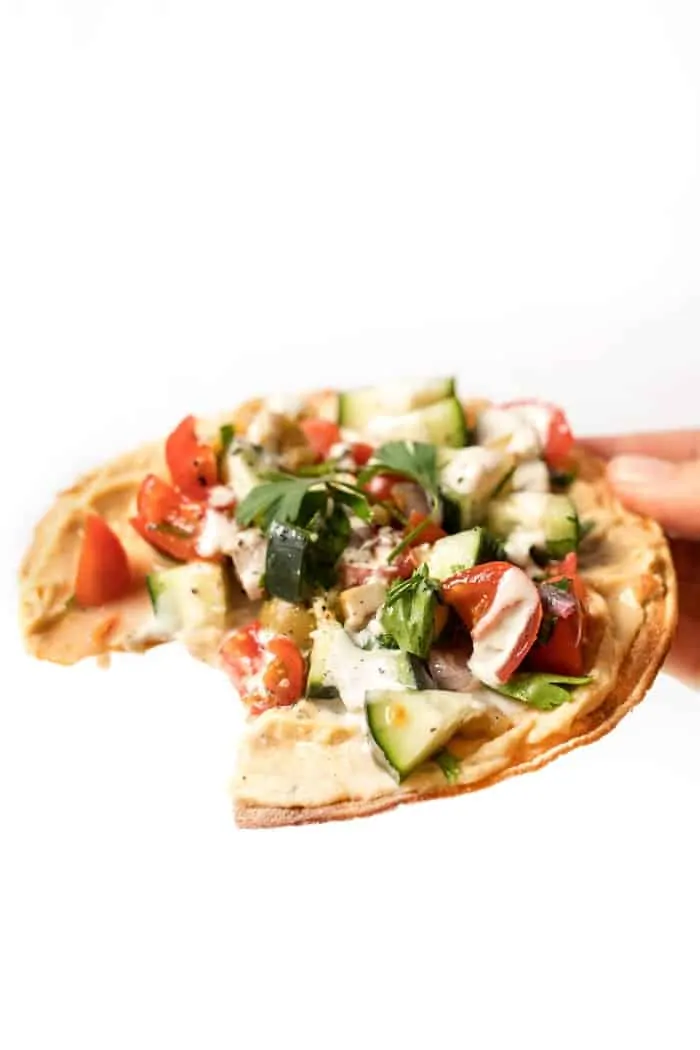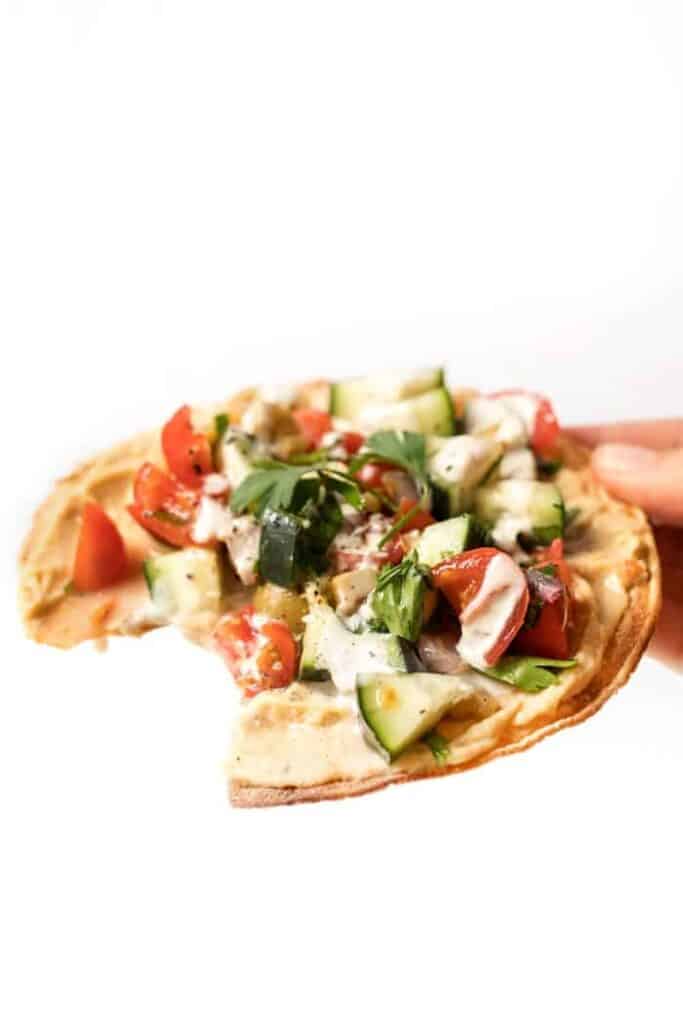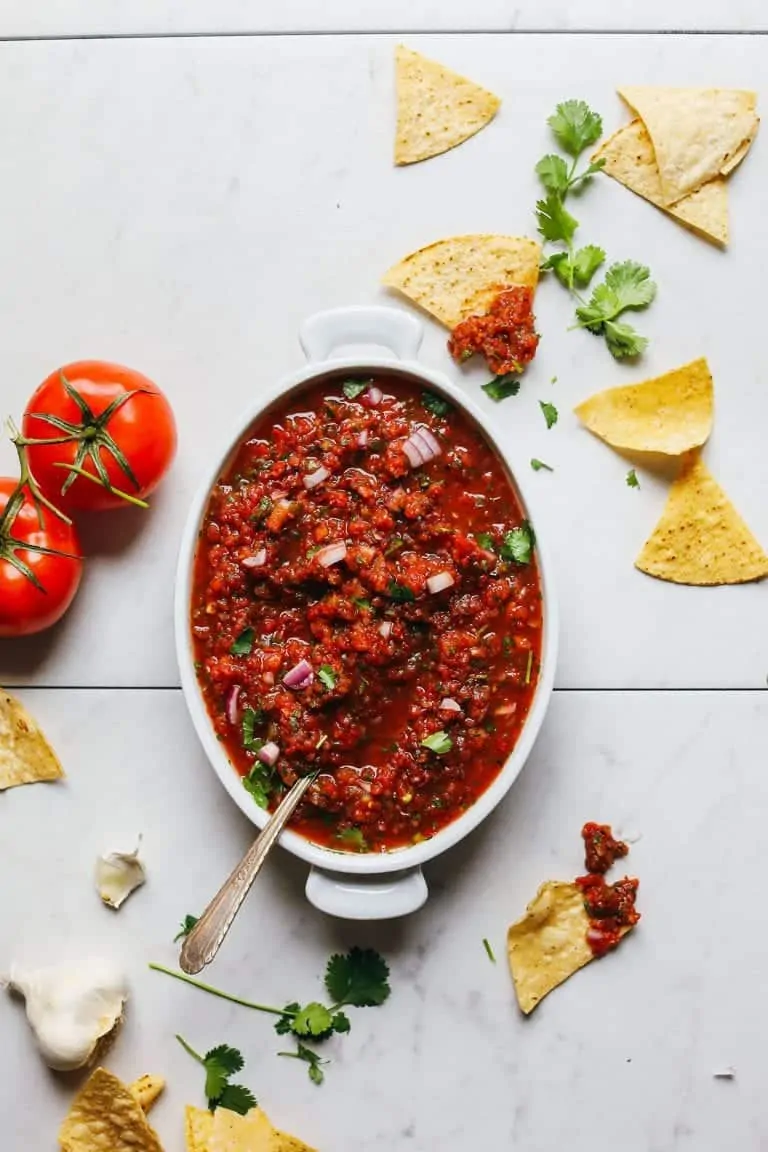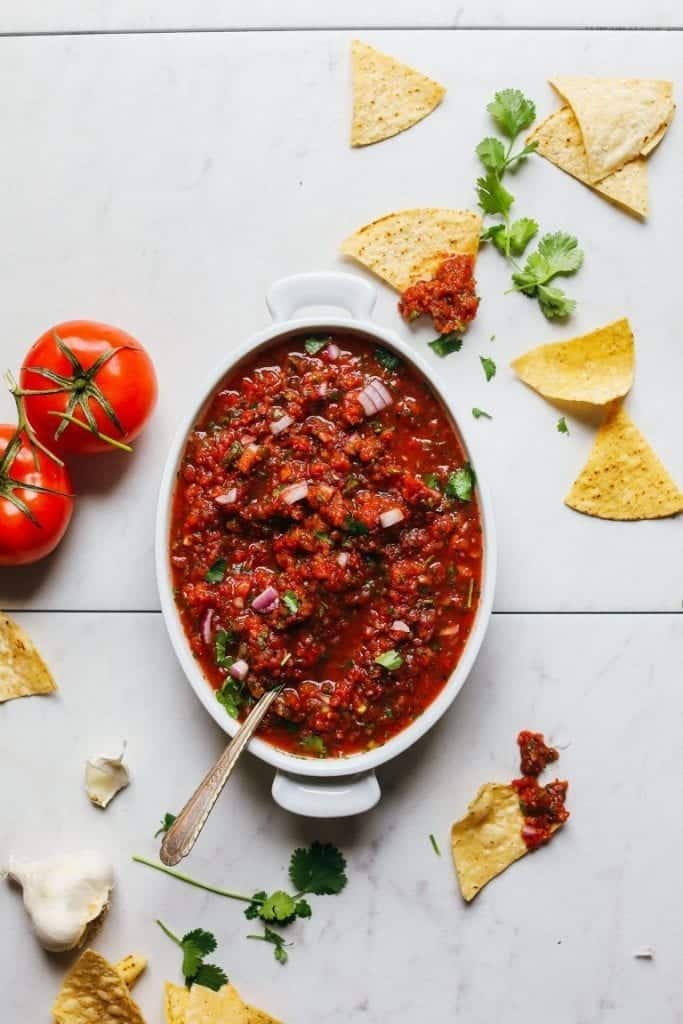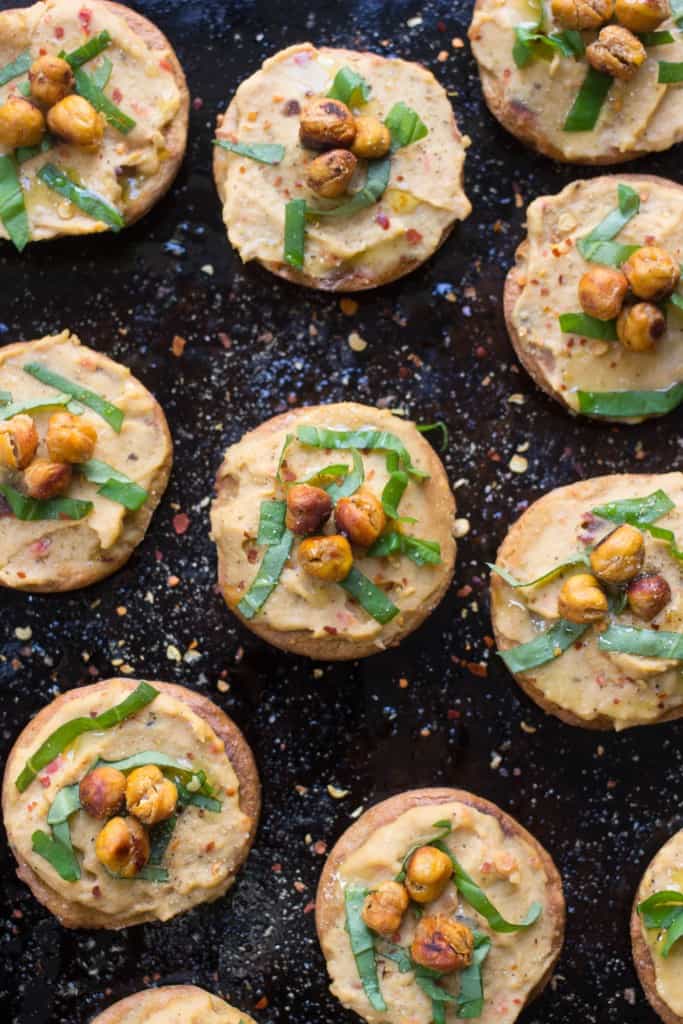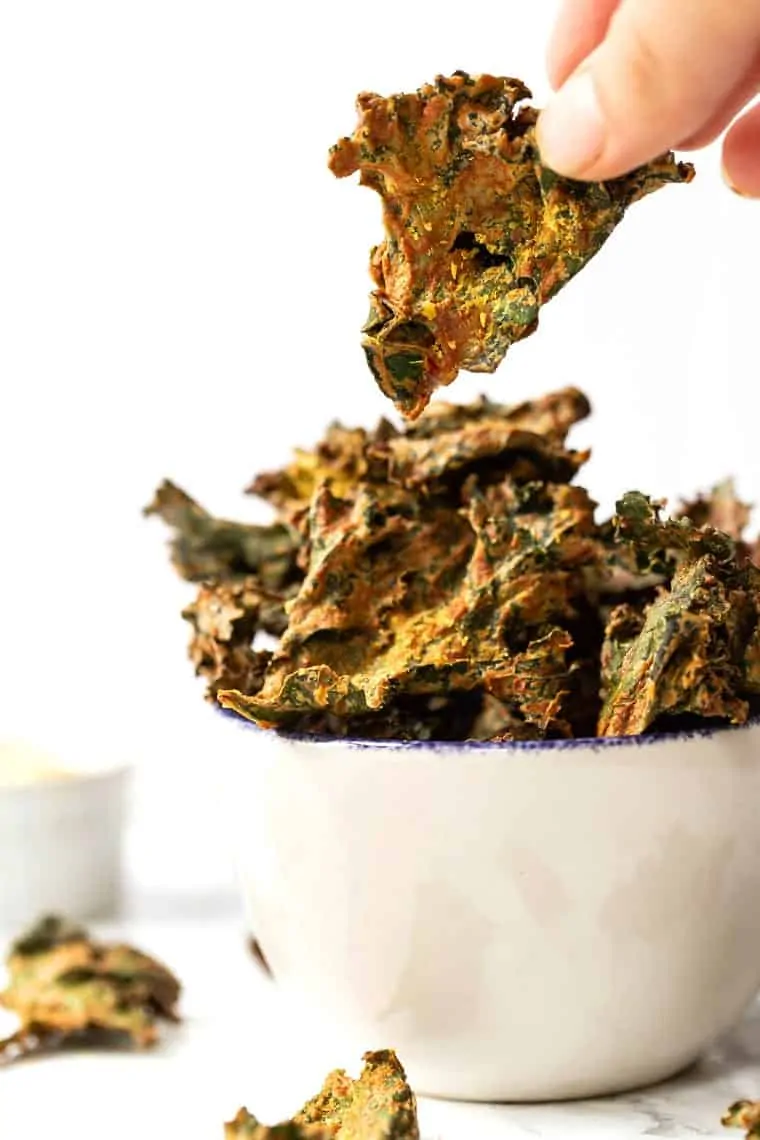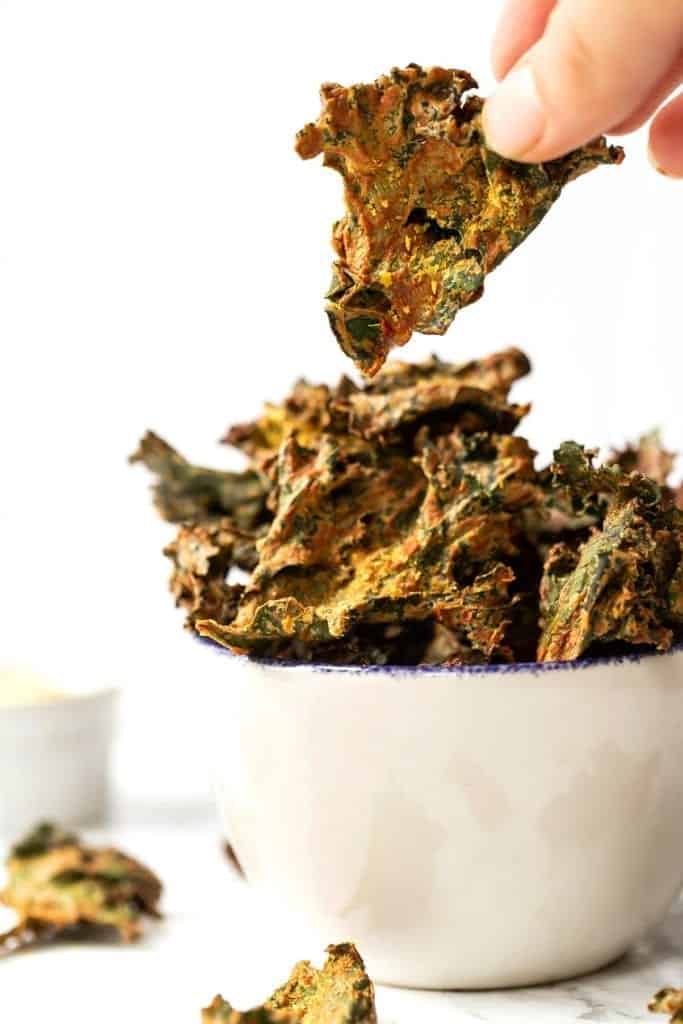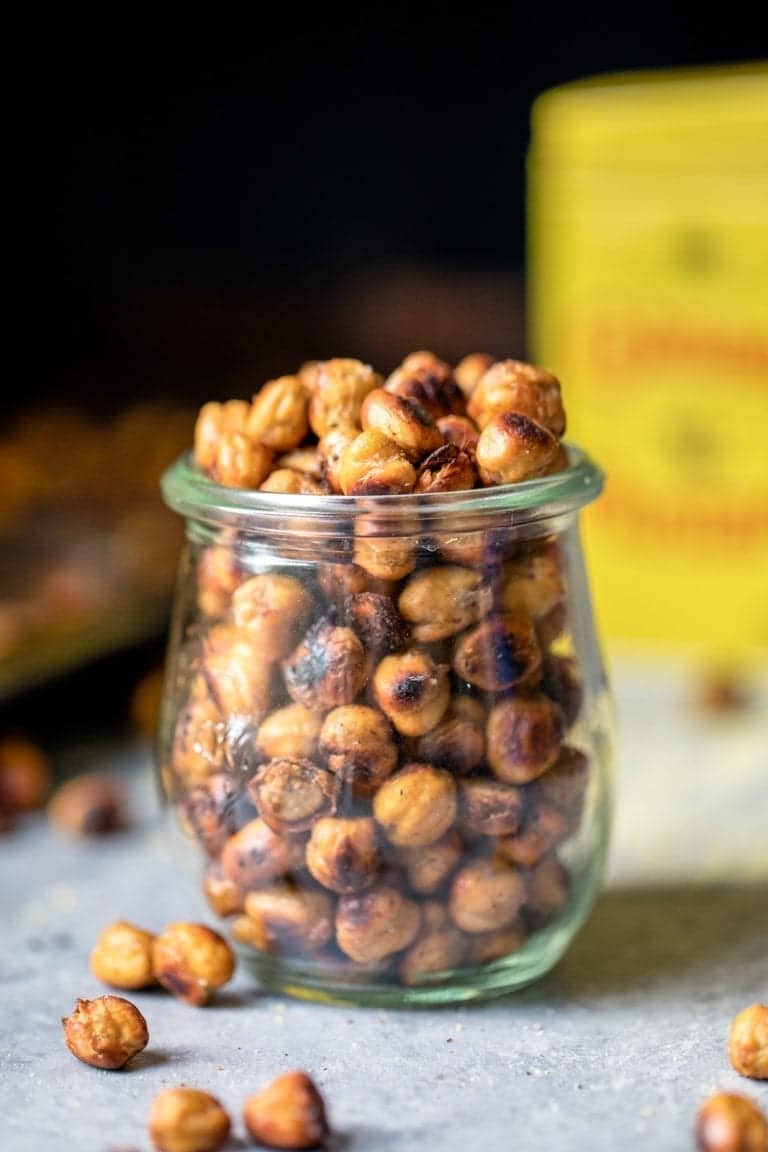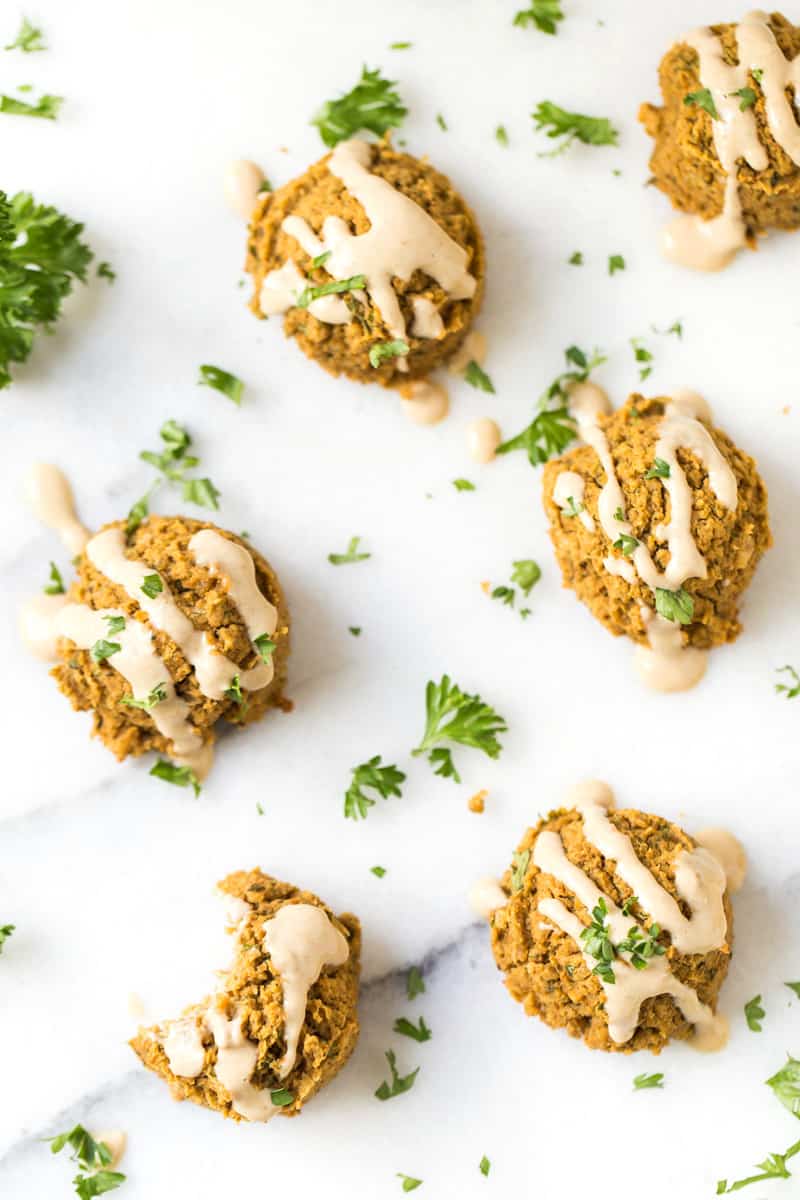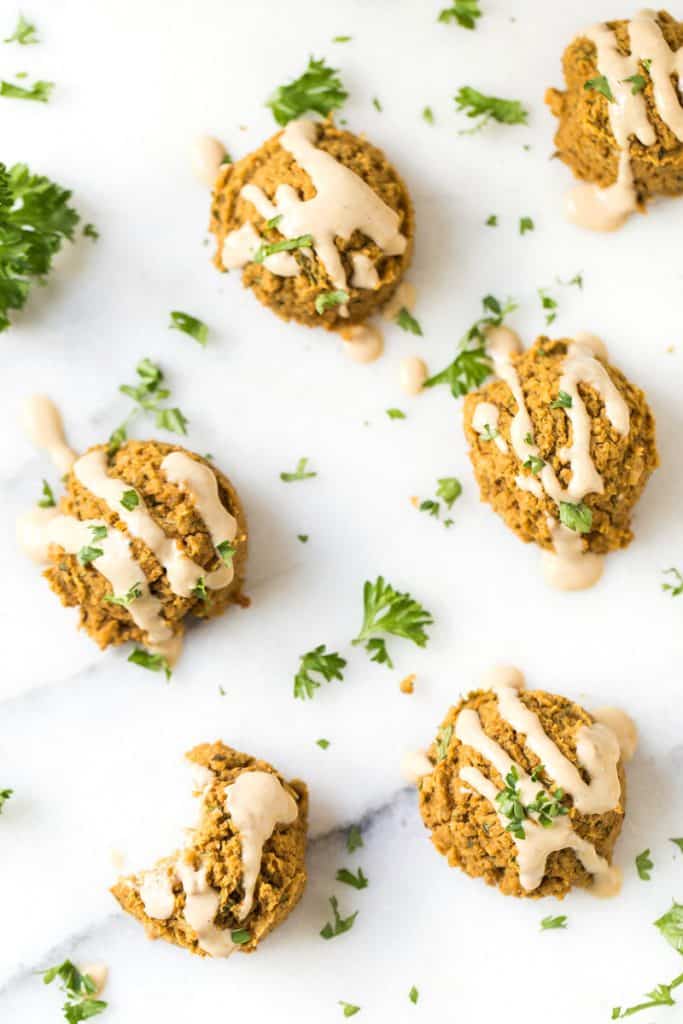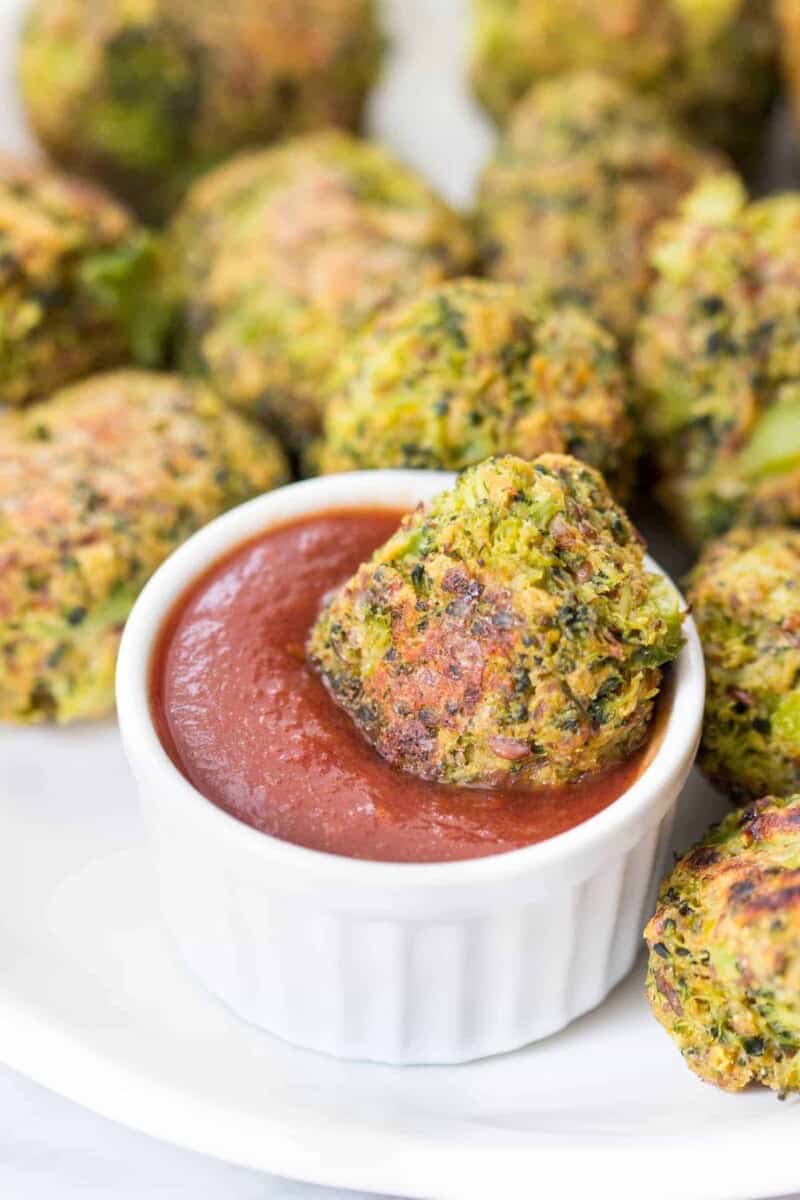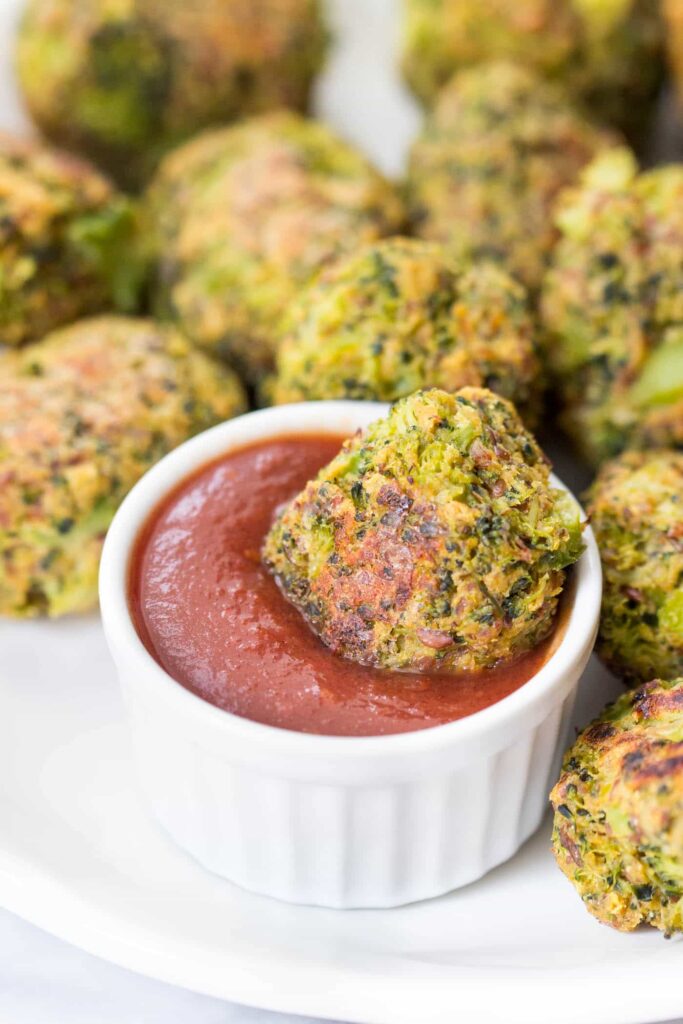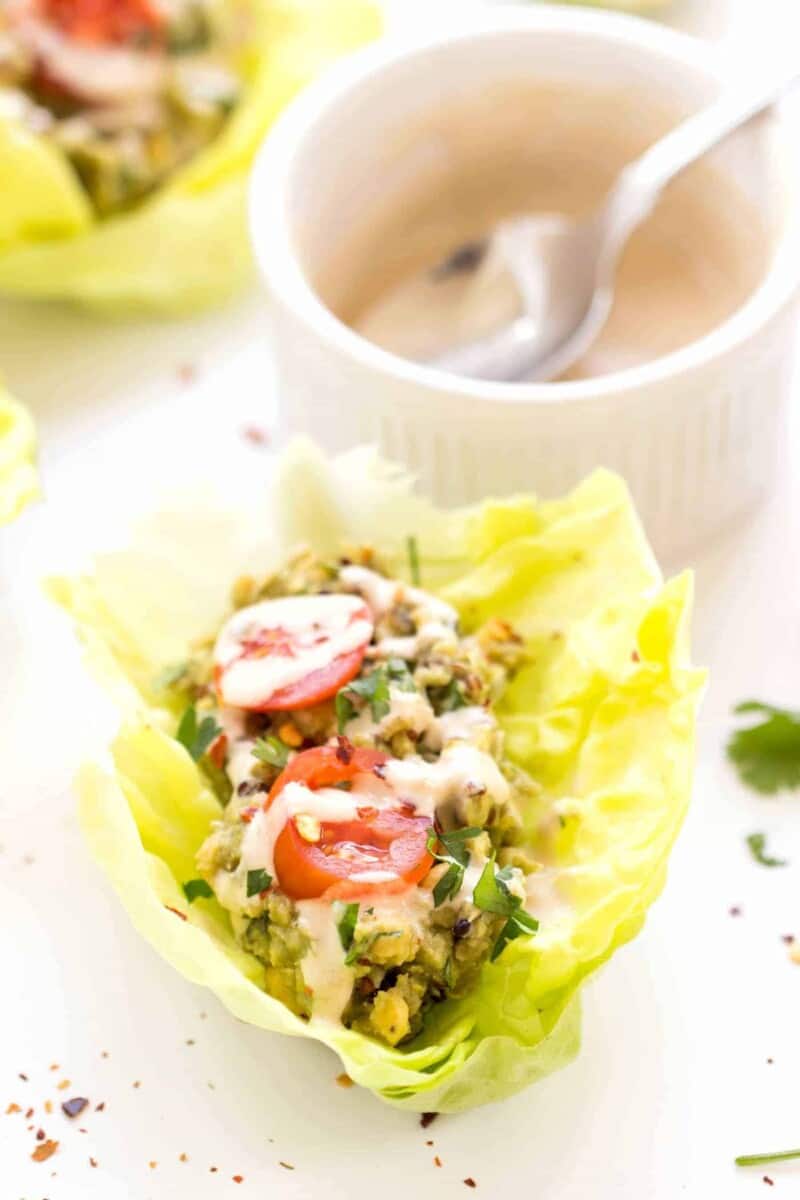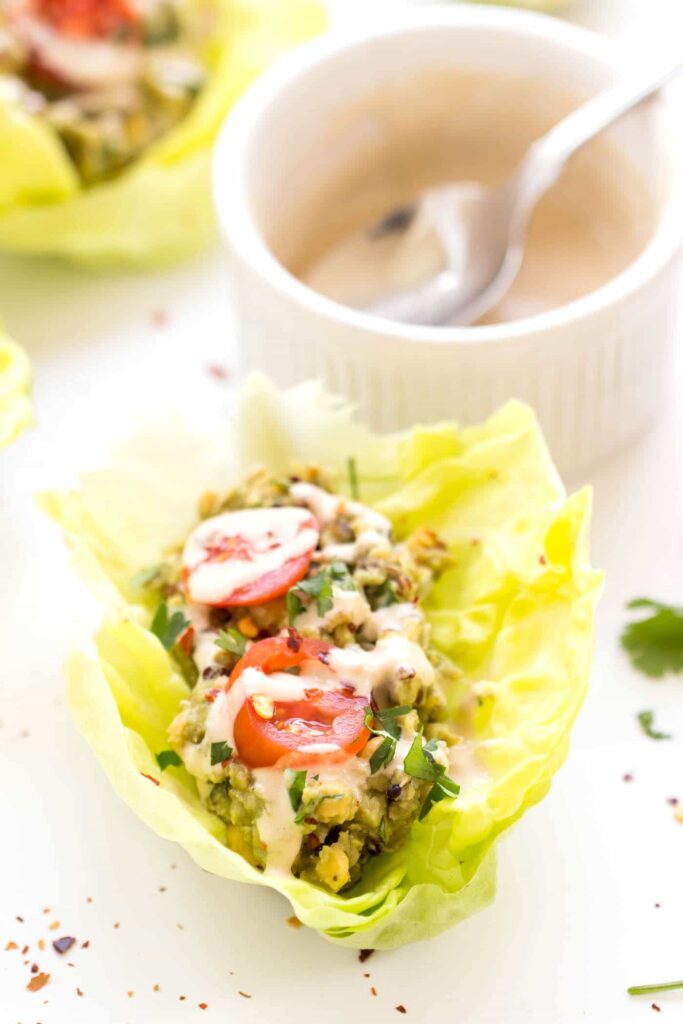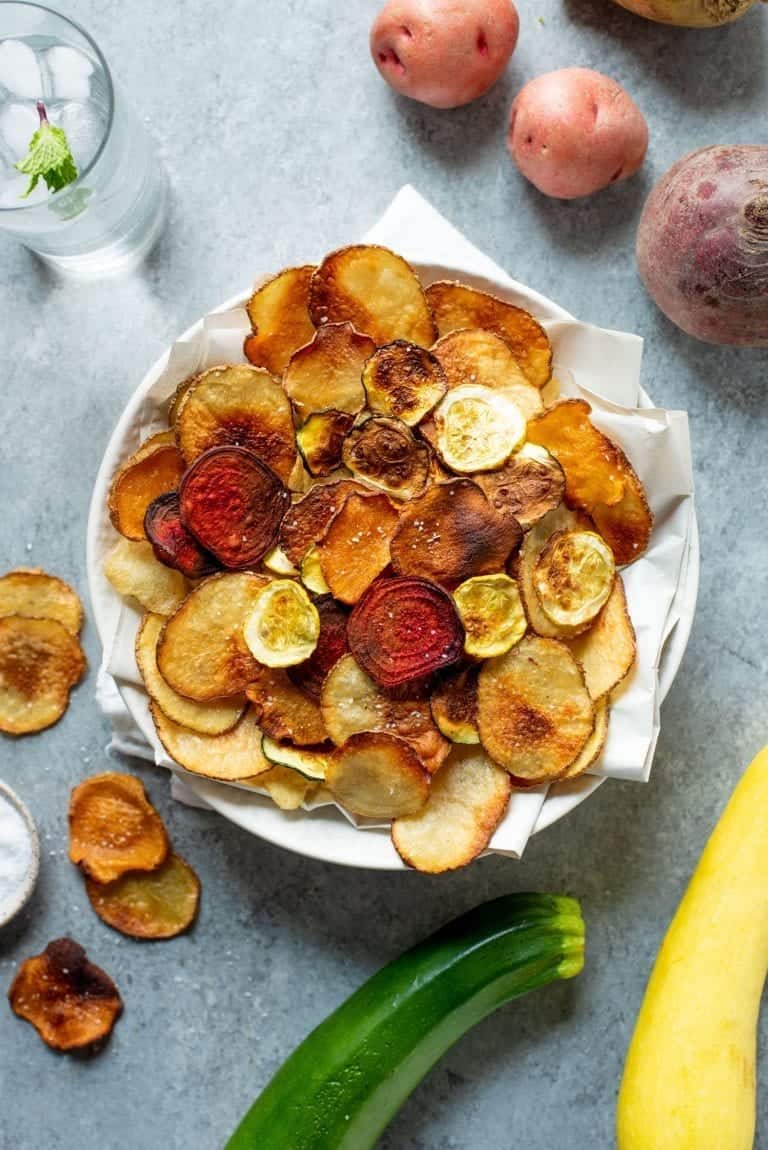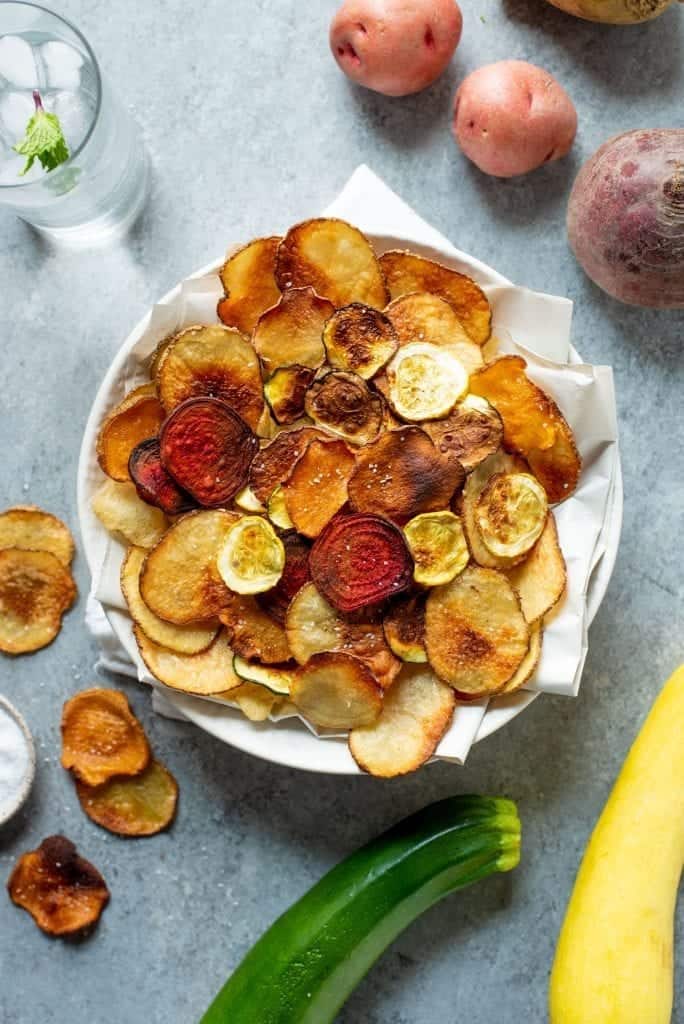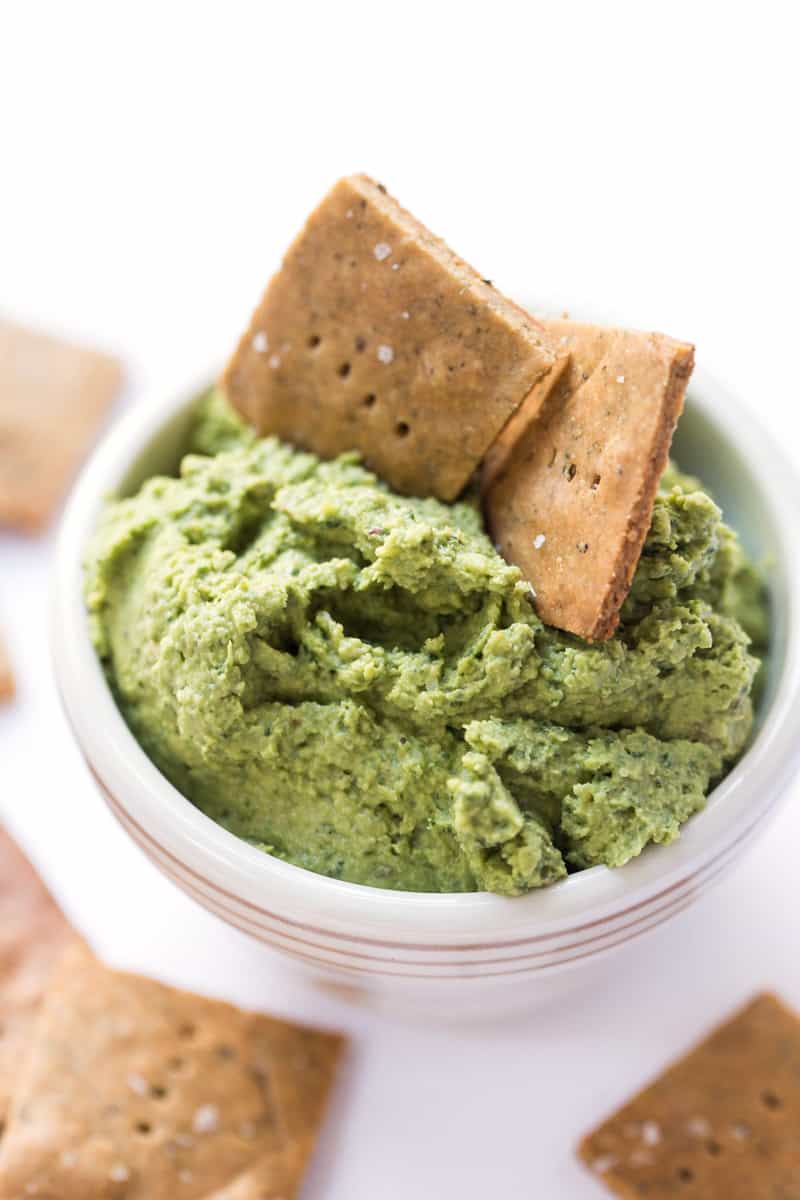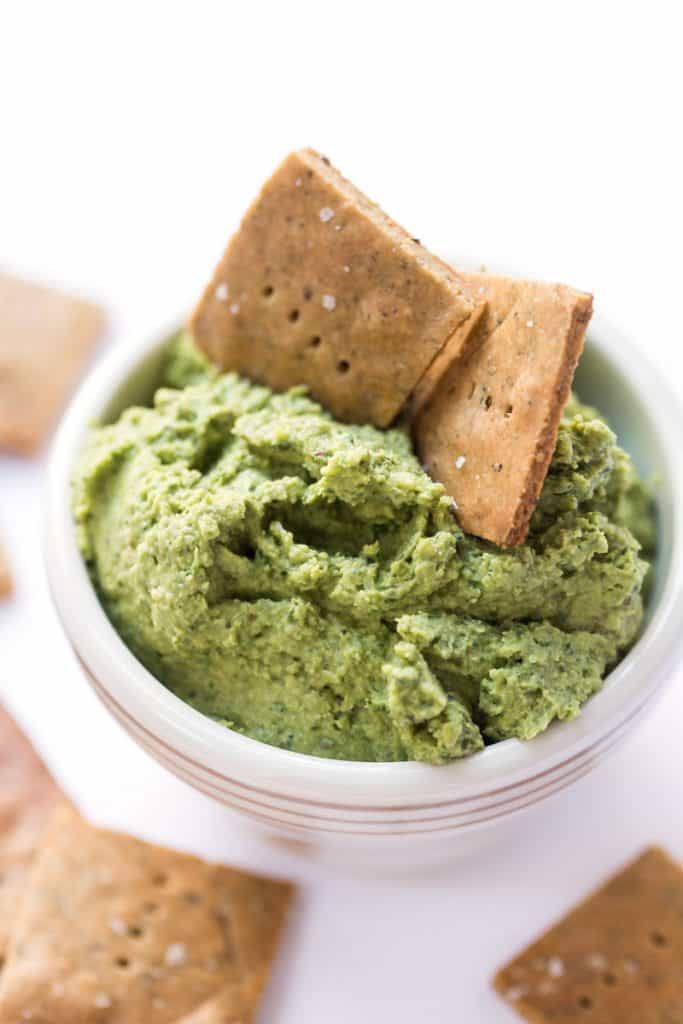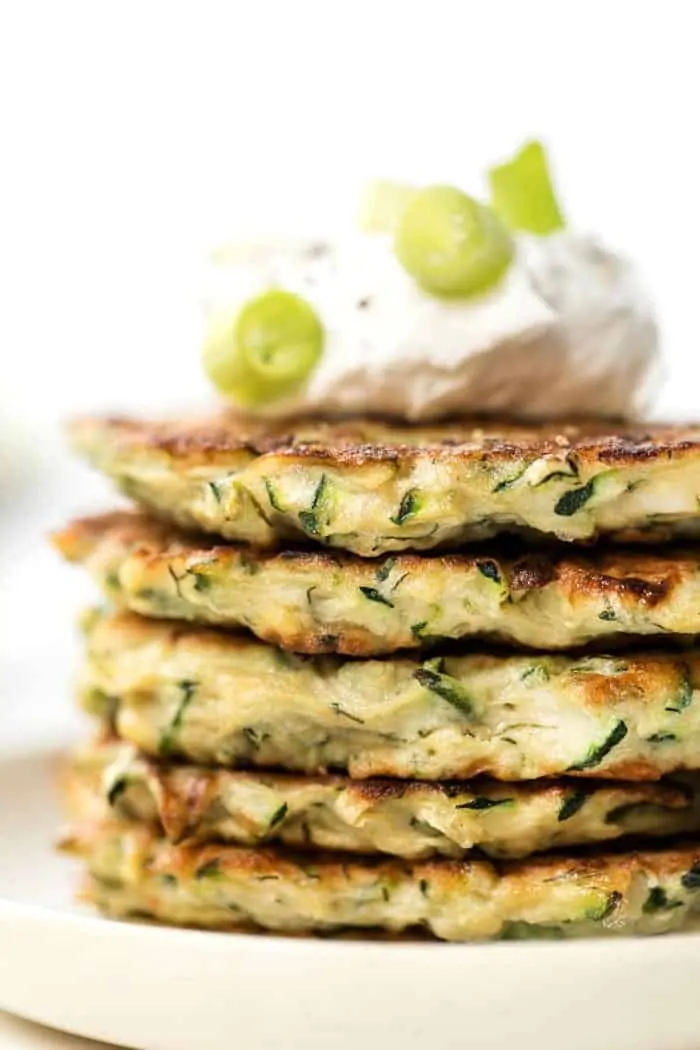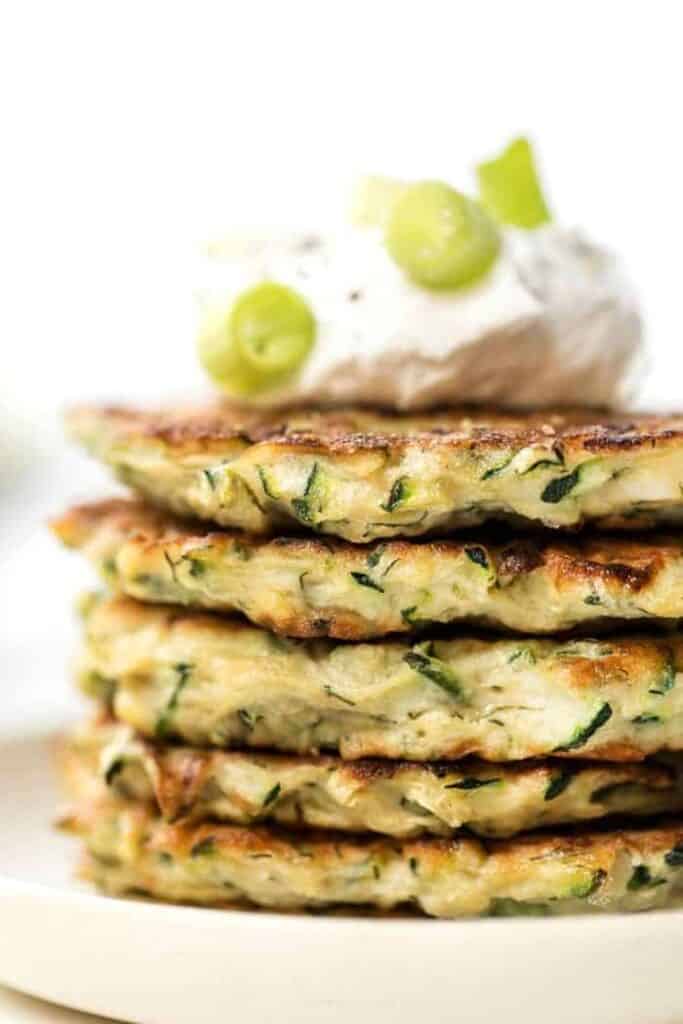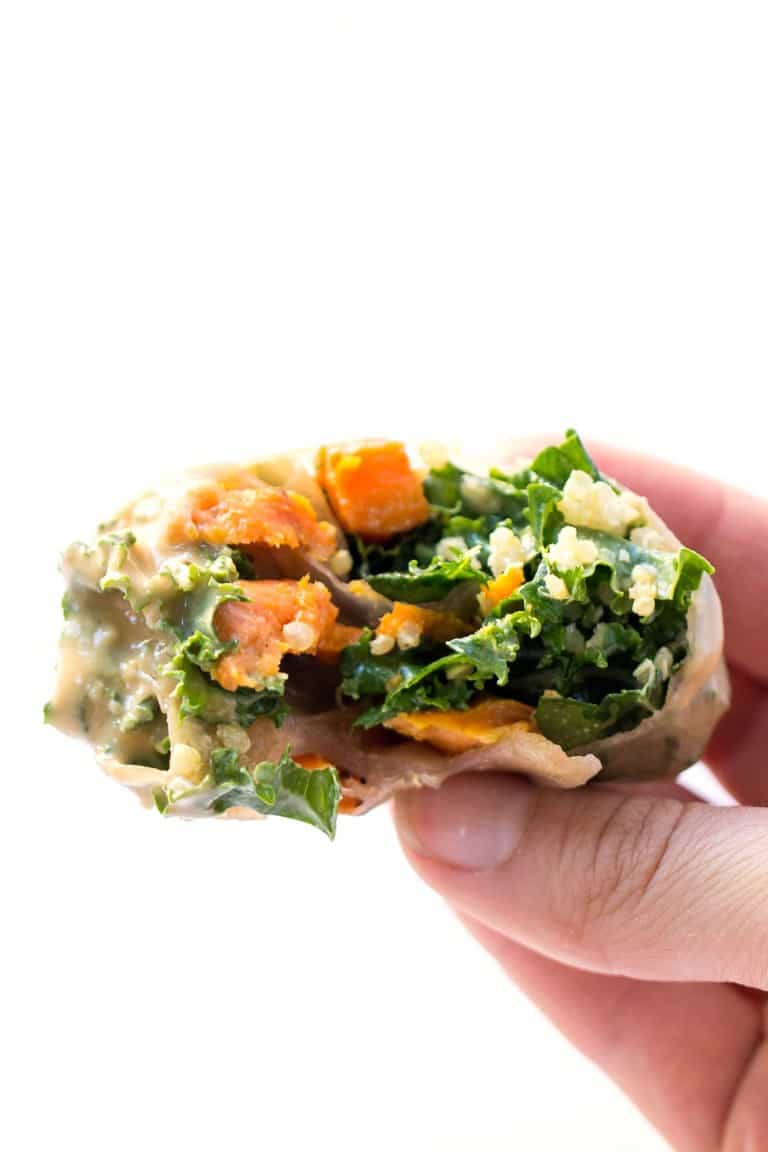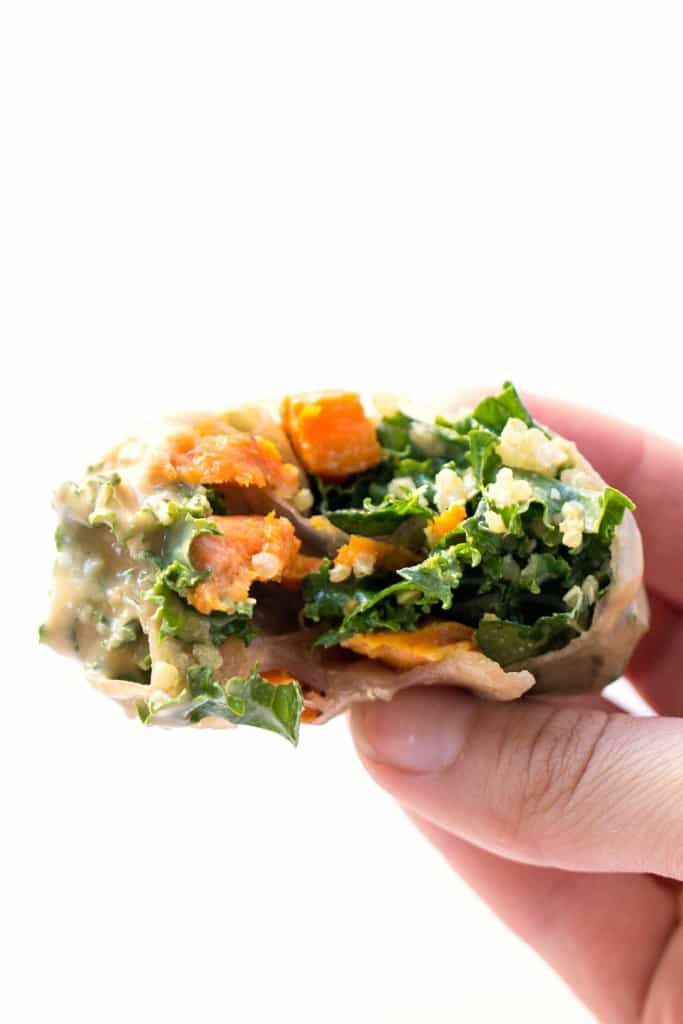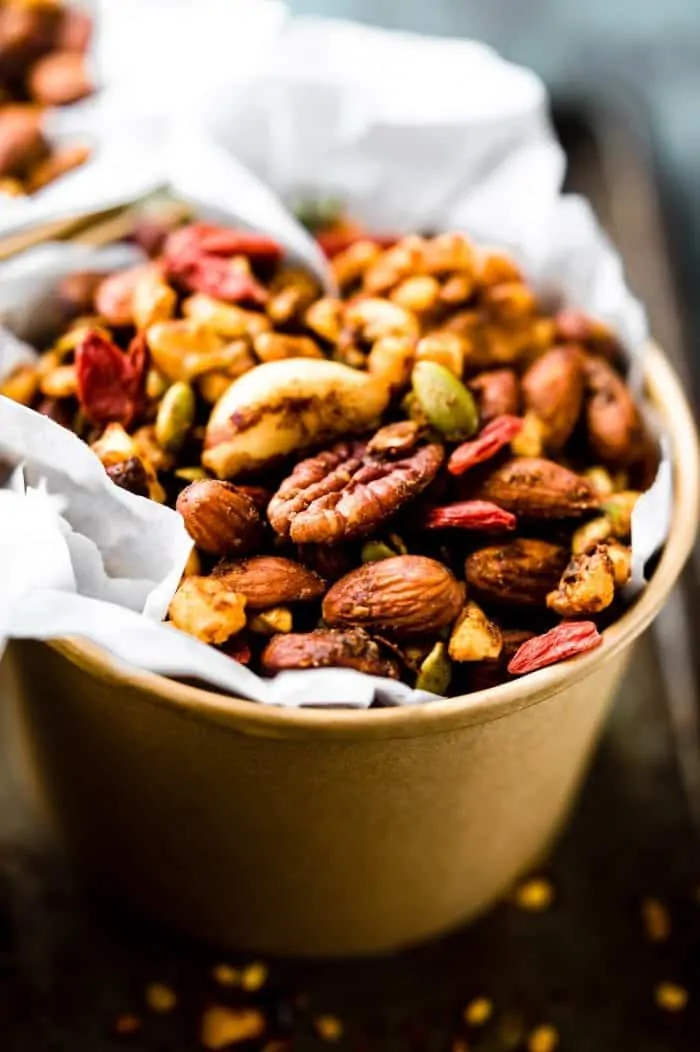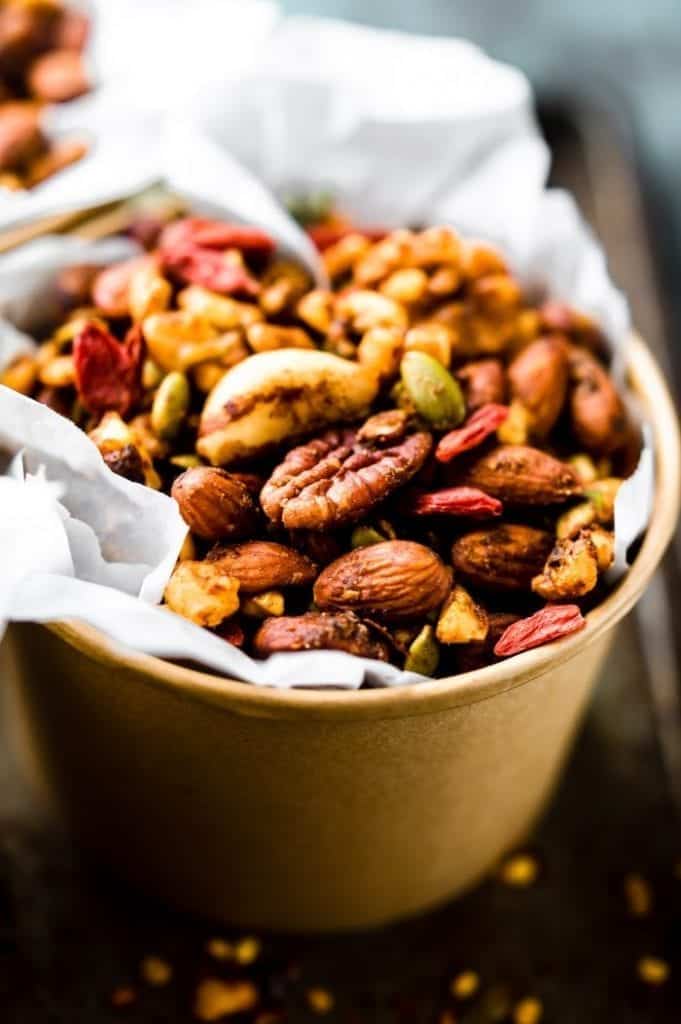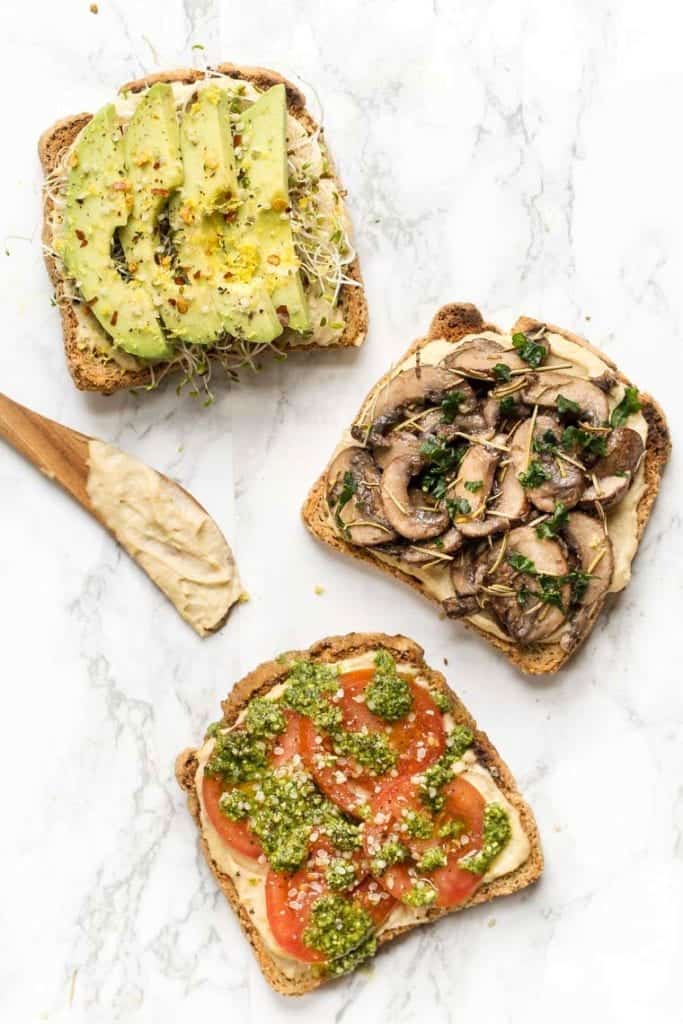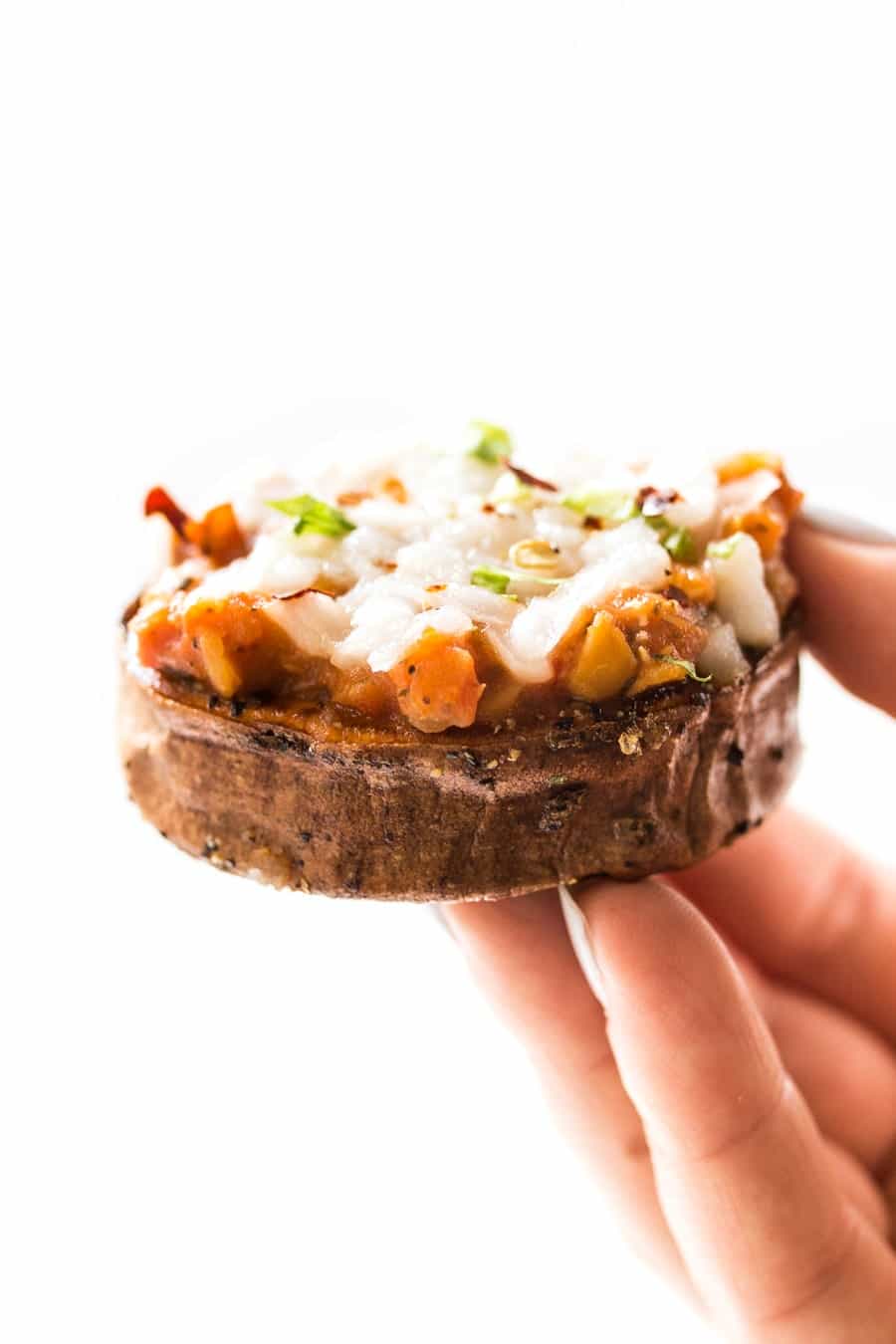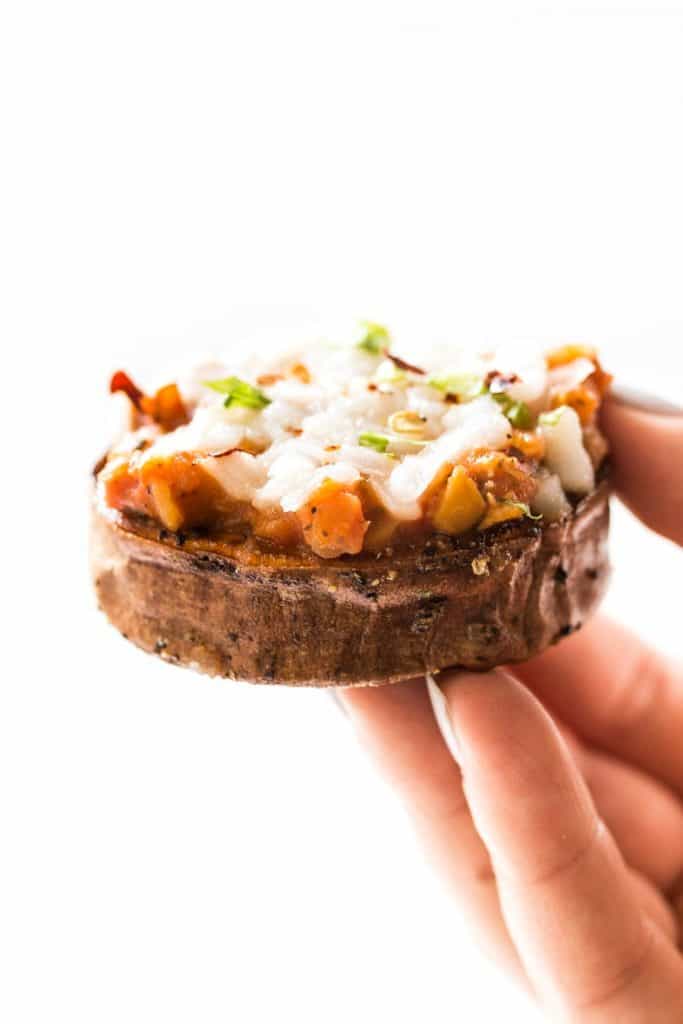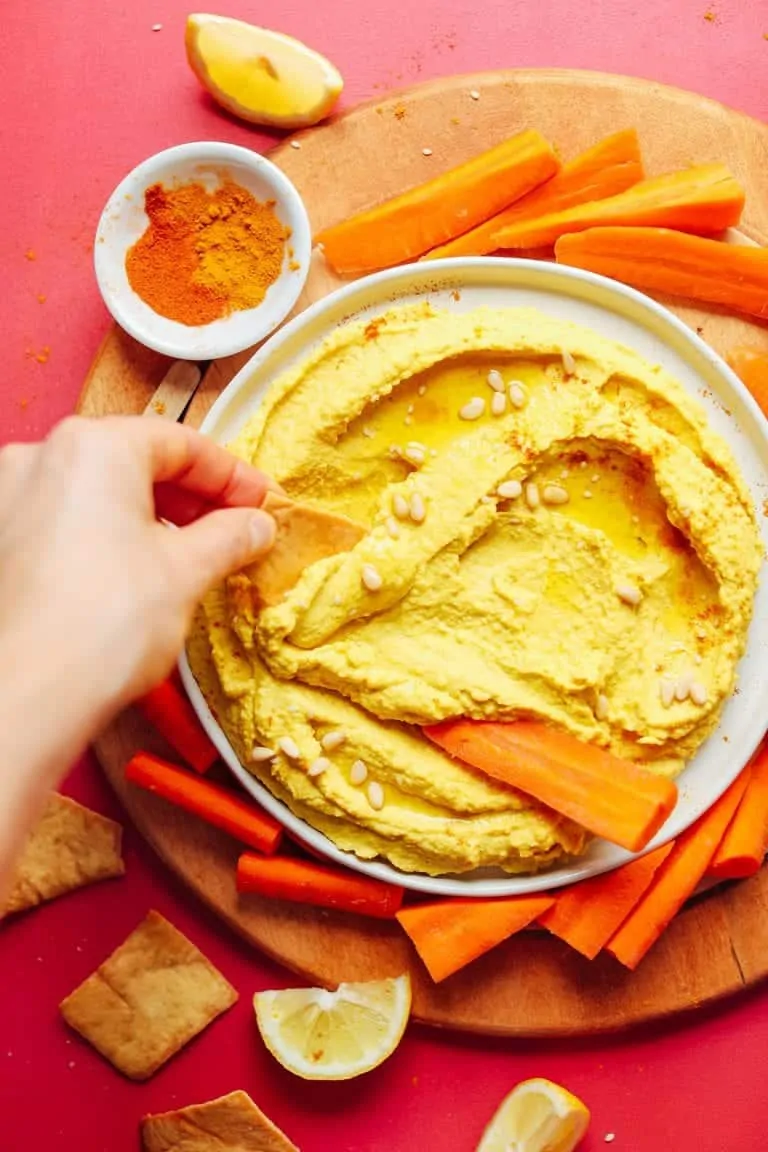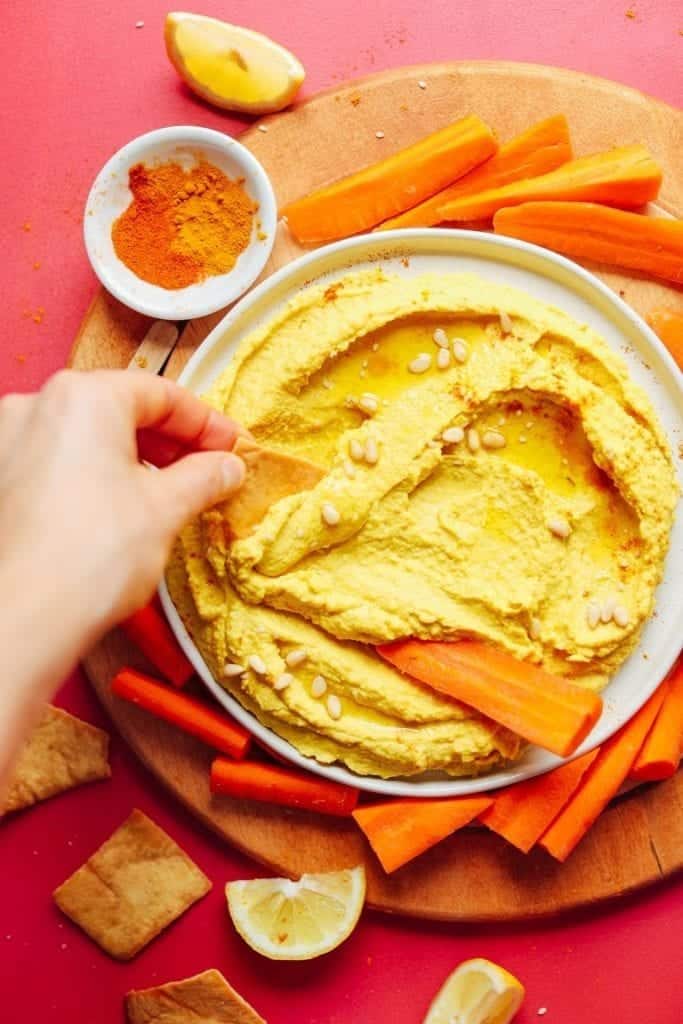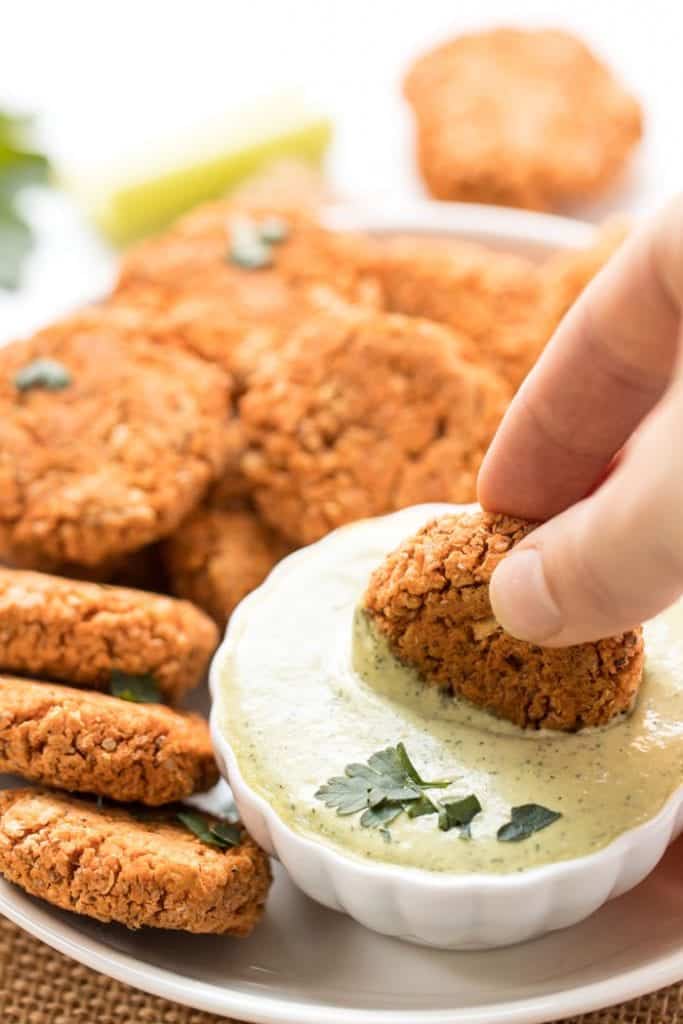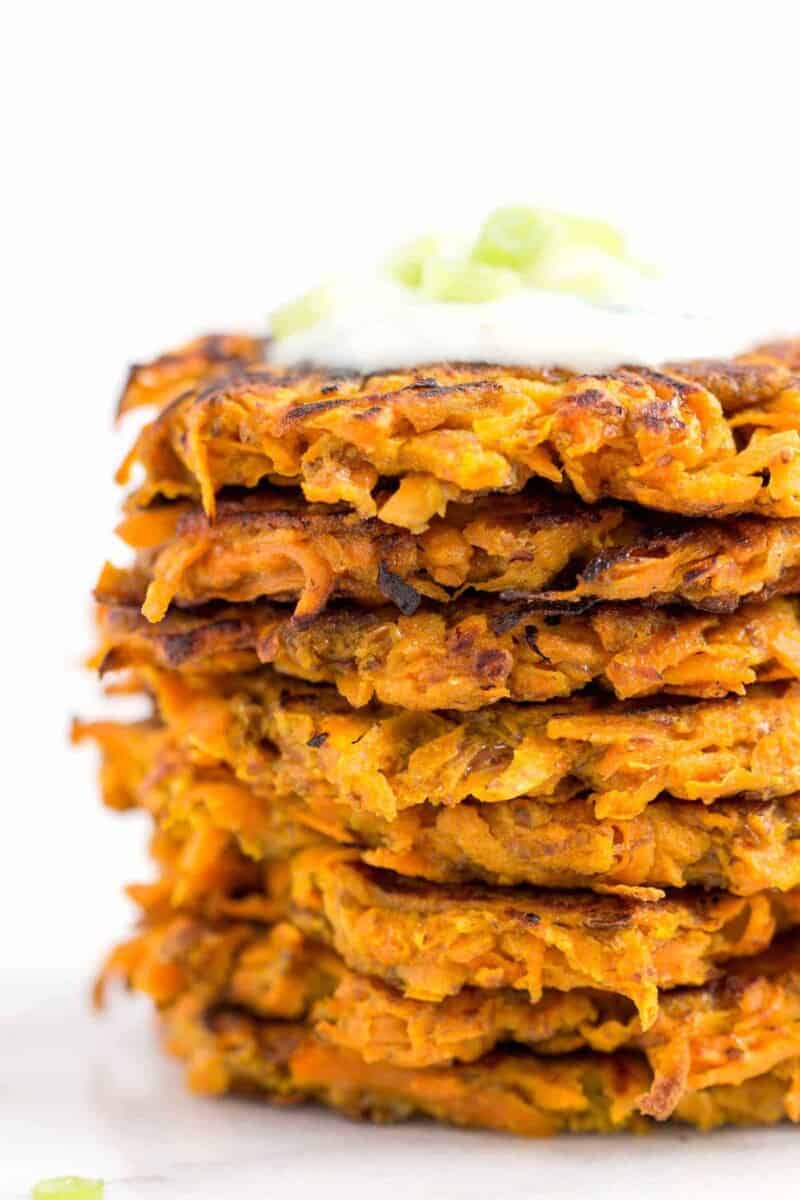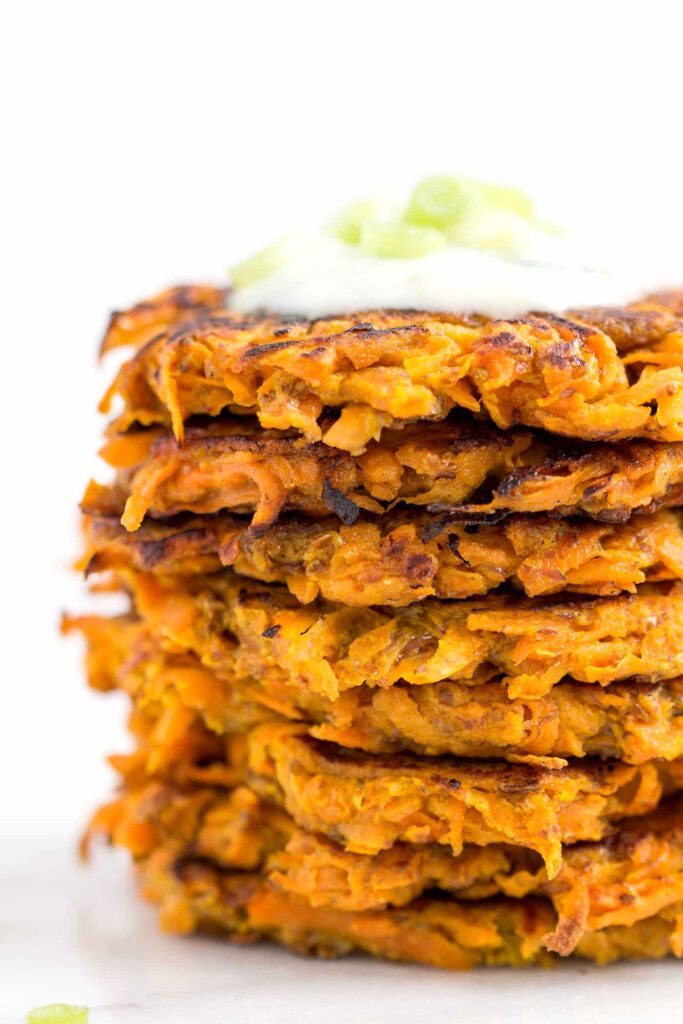 ⇣

 PIN FOR LATER

⇣