This simple quinoa mac and cheese recipe is made with a creamy buffalo cauliflower sauce, is super easy to make and is absolutely packed with protein!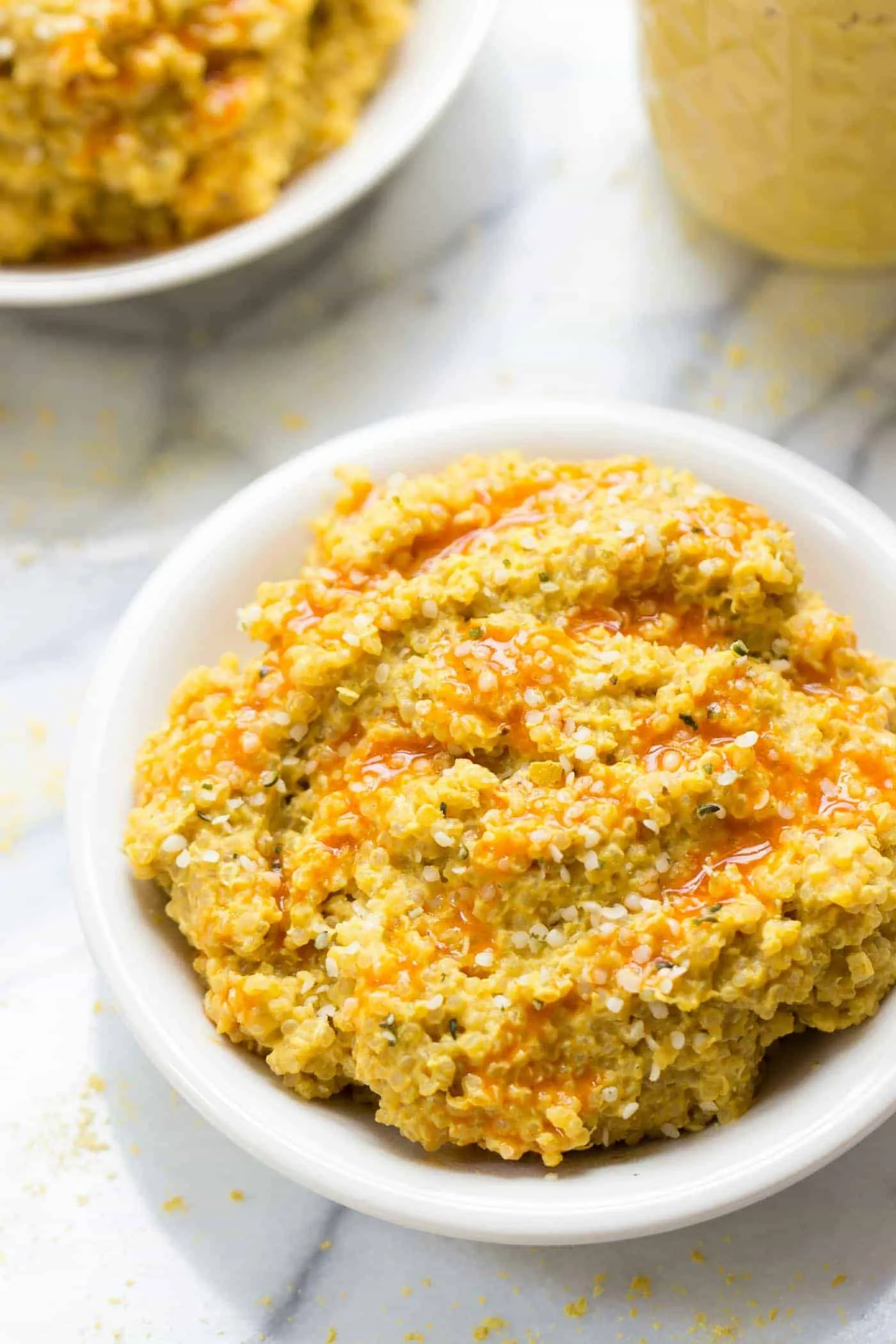 Do you know how cauliflower alfredo sauce kind of took over the world like two years ago? Yeah, well it's still totally a thing in my house. And today I'm using that that creamy dreamy sauce in buffalo quinoa mac and cheese. YES!
Basically, it's lightened up mac that tastes pretty dang delicious. And bonus: it's quick to make annnnd it's healthy!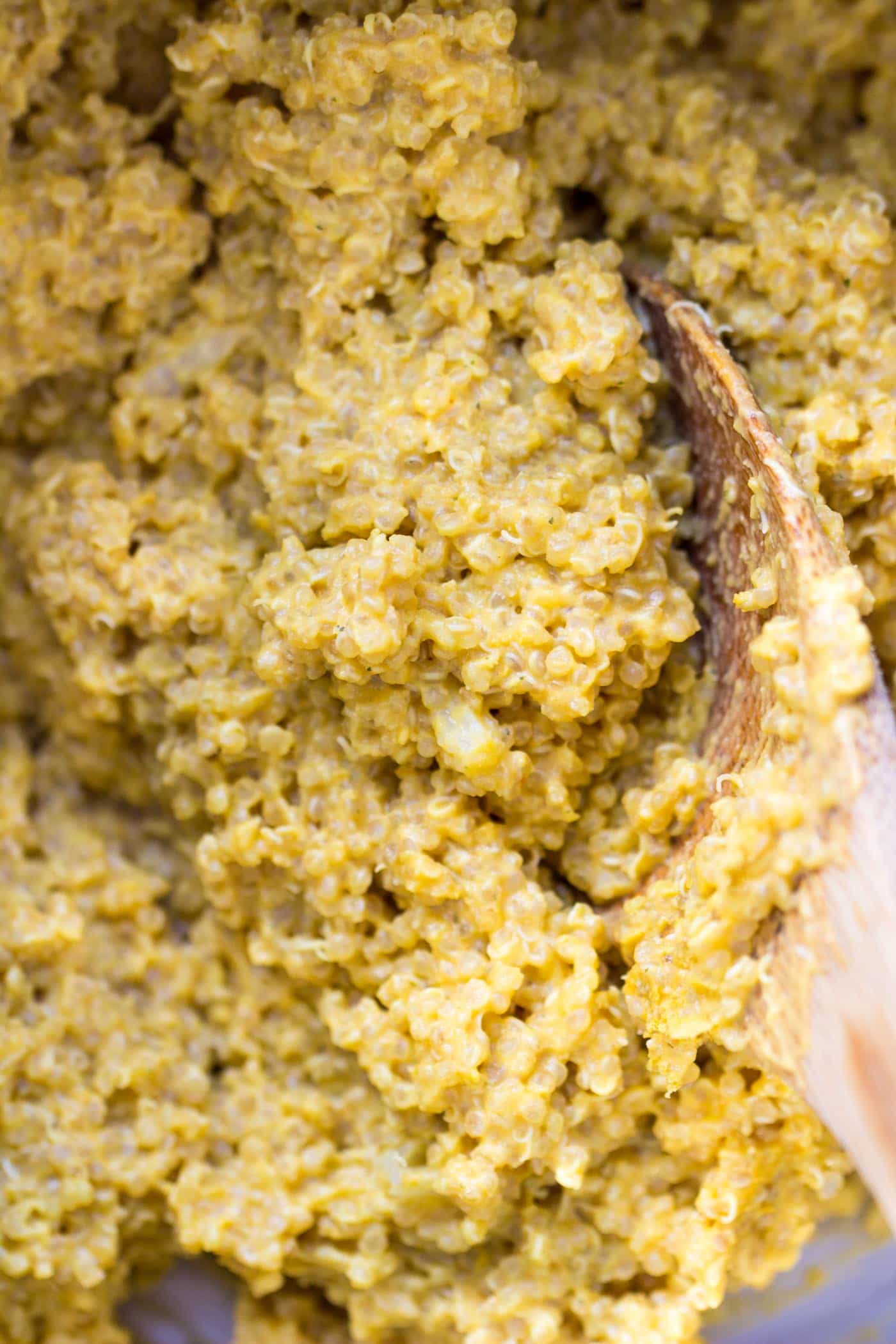 So when I initially tested this recipe, I was trying to make it as simple as possible and since the veggies needed to be steamed I decided to just add them to the pot with the quinoa while it cooked. That was a bad idea. Don't do that.
The veggies were super hard to remove and they were covered in quinoa. So while I wish this recipe only required dirtying one pot, unfortunately, my friends, you're gonna have to go with two. Or if you don't mind cooking the quinoa after the veggies are done, then you could technically just use one pot. But then the recipe will take twice as long, so there's that.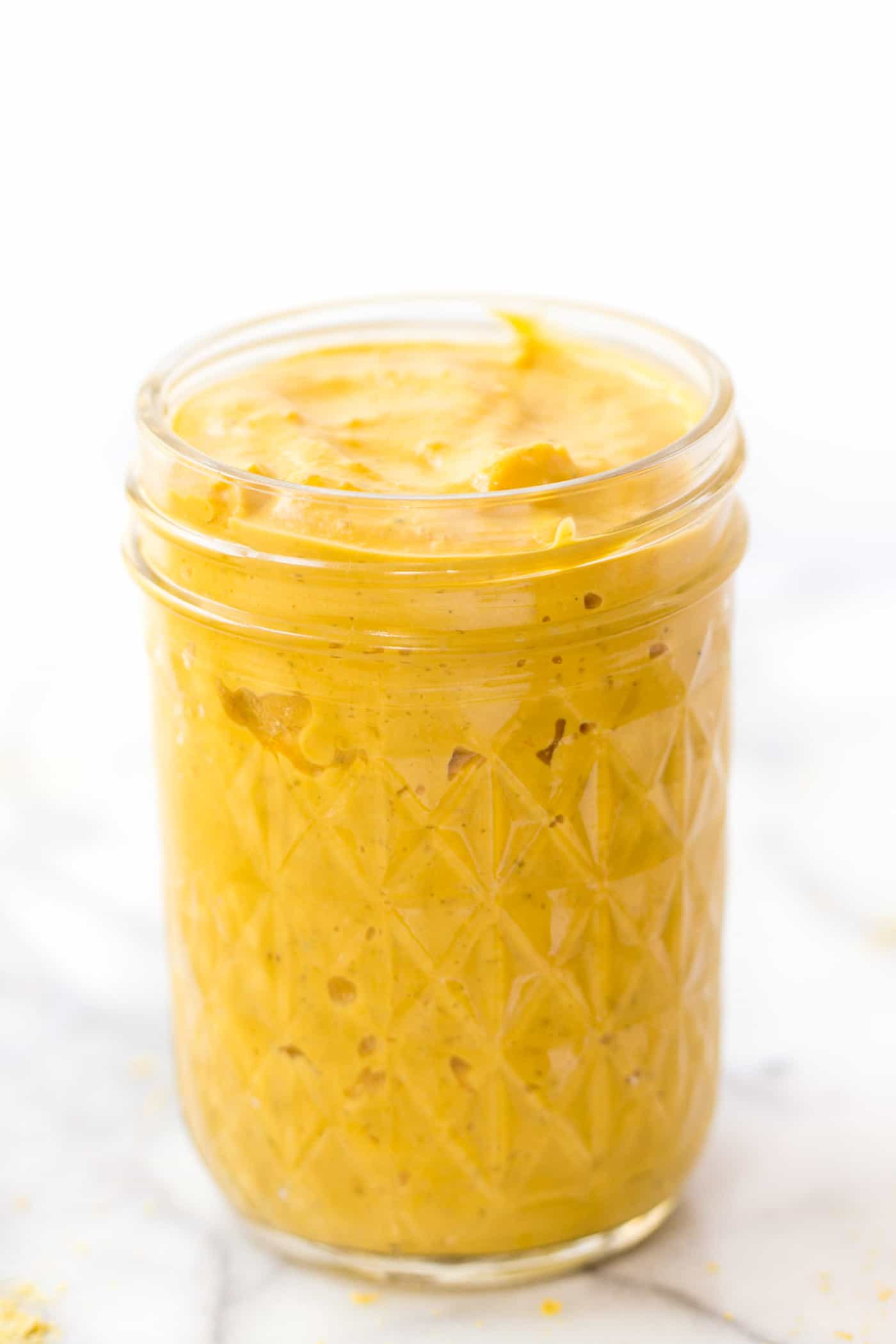 The sauce is crazy easy to make. All you need is to steam some cauliflower and carrots, then blend those up with nutritional yeast, buffalo sauce, water, and a few spices. Easy peasy. I seriously don't know what I would do without my blender.
What I like about cooking the veggies + quinoa at the same time, is that the sauce will be super hot when the quinoa is done, so you can just add it to the pot, stir it all together and you're done.
I love when dinner is ready in under 20 minutes!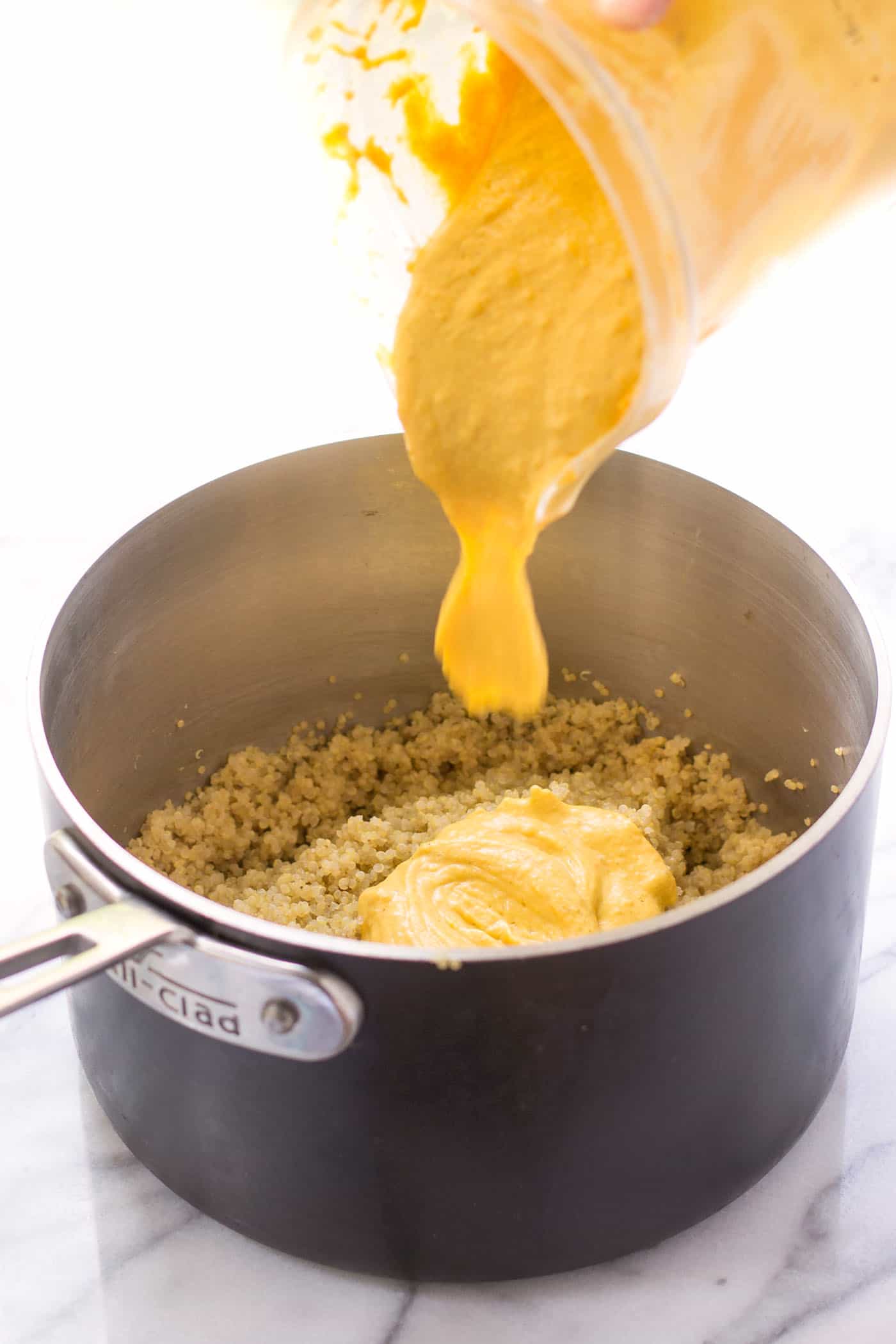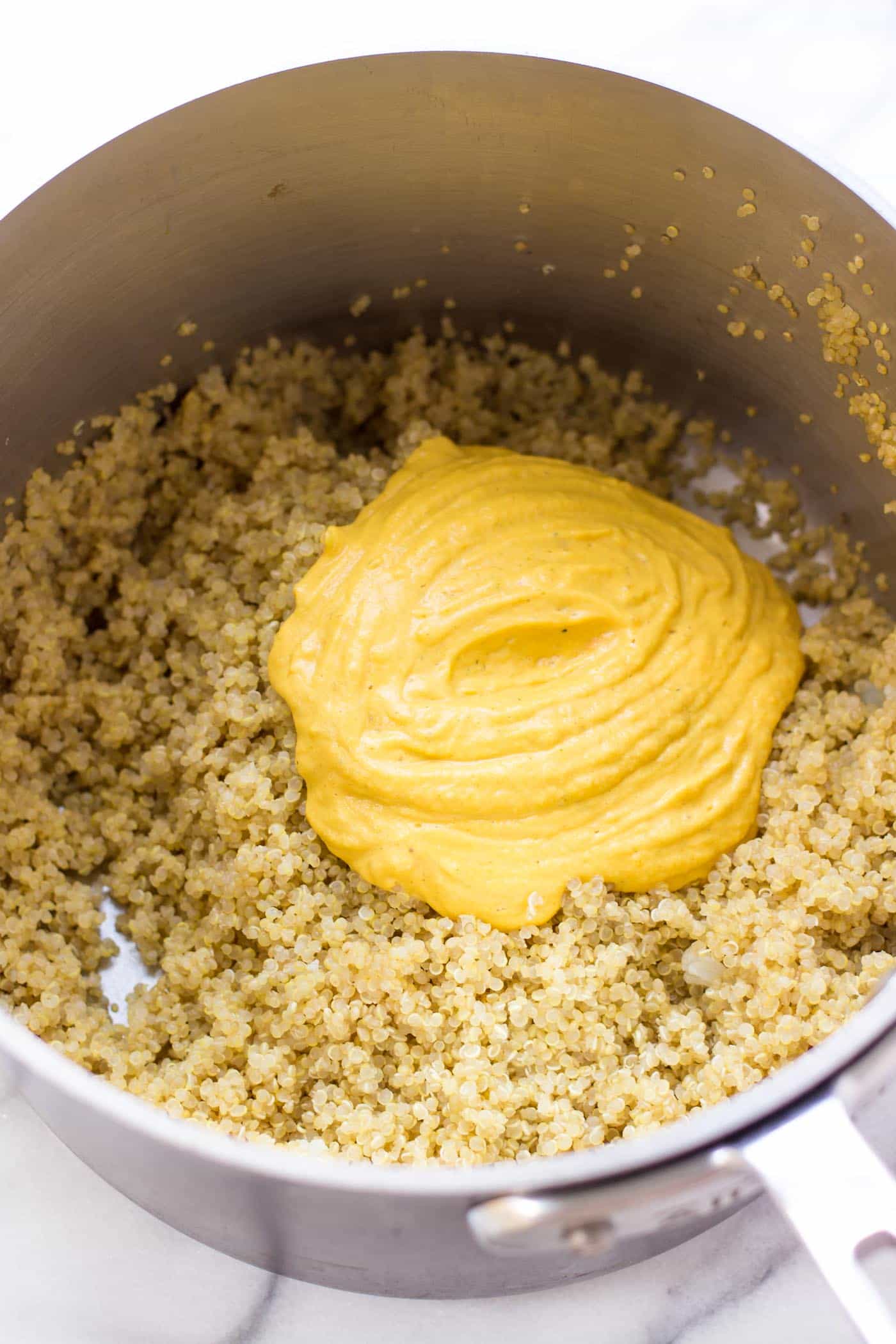 If you aren't familiar with nutritional yeast, it's an amazing ingredient that tastes remarkably like cheese. I use it all the time to cheese up my meals, but what I really like about it is that it's super high in protein as well as B12 (both of which can be a little tricky to get when you're eating only plants).
A serving size of nutritional yeast, which is about 2 tablespoons has 8 grams of protein and 130% of your daily B12 needs. So while we're getting all sorts of cheese flavor up in this dish, you're also going to be getting a ton of nutritional value.
Protein from the quinoa, nutritional yeast + hemp seeds
Healthy fats from the hemp seeds + buffalo sauce
Omega 3s from the hemp seeds
Vitamin B12 from the nutritional yeast
Vitamin C + K from the carrots + cauliflower
So what I'm saying is eat up. Enjoy your mac and cheese for all it's worth. This is a superstar meal that your whole family will love.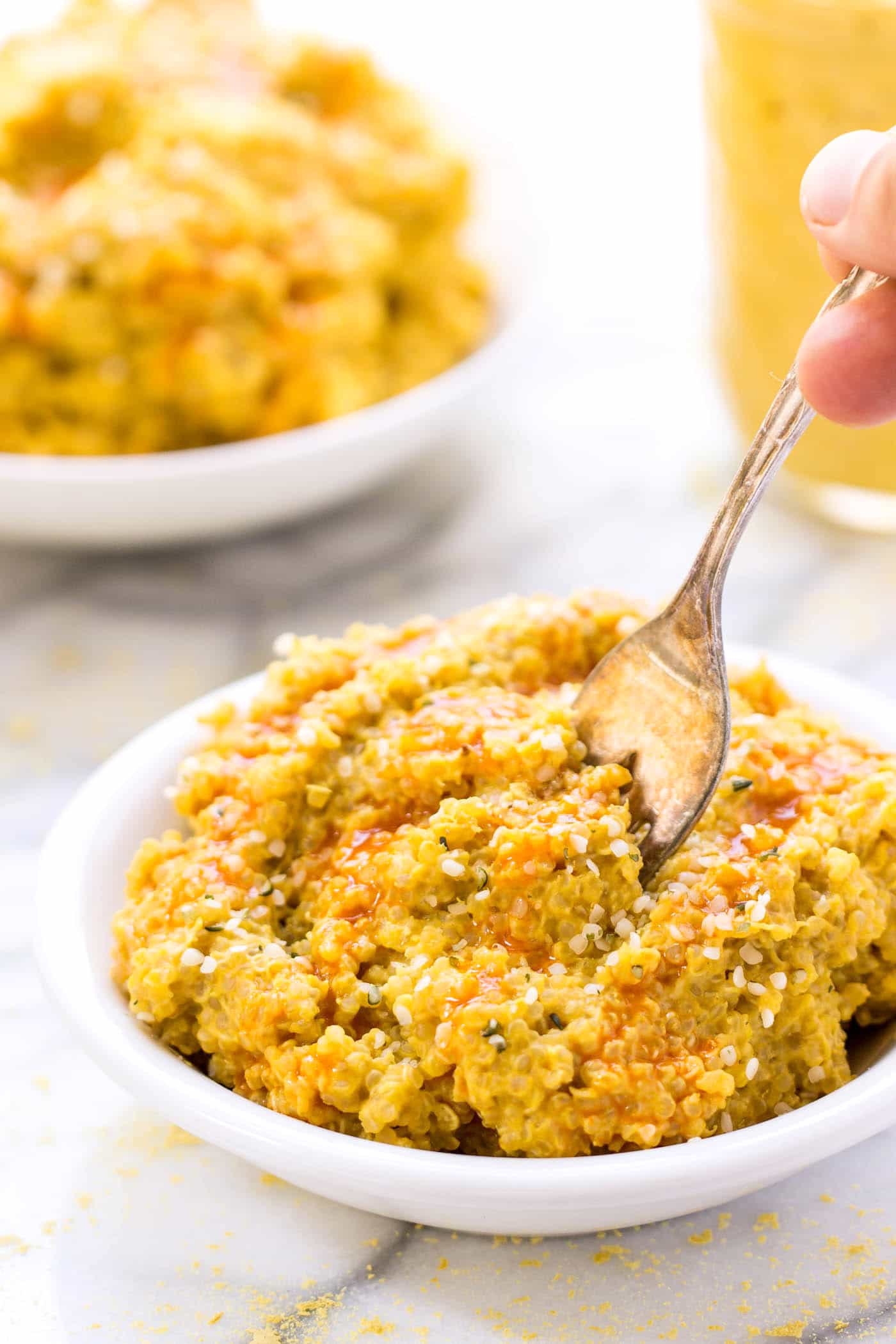 Oh and one final thing that's great about this version of quinoa mac and cheese? It's one those recipes that can be jazzed up in a bunch of different ways. For me, I kept things simple and just sprinkled on some hemp seeds, but Matt stirred in shredded chicken and he loved it. It would also be great with chickpeas, roasted cauliflower, and maybe even…spinach? (not sure about that one, but I'm kinda liking the sounds of it)
Not feelin' the quinoa? This sauce can be served with regular cooked pasta, or chickpea pasta if you want to keep your protein intake higher, OR zoodles. Which is actually what I ended up doing with my leftover sauce 😉
And you can also see in the photos that I drizzled more buffalo sauce on mine. Highly recommend doing that. The more spice the better!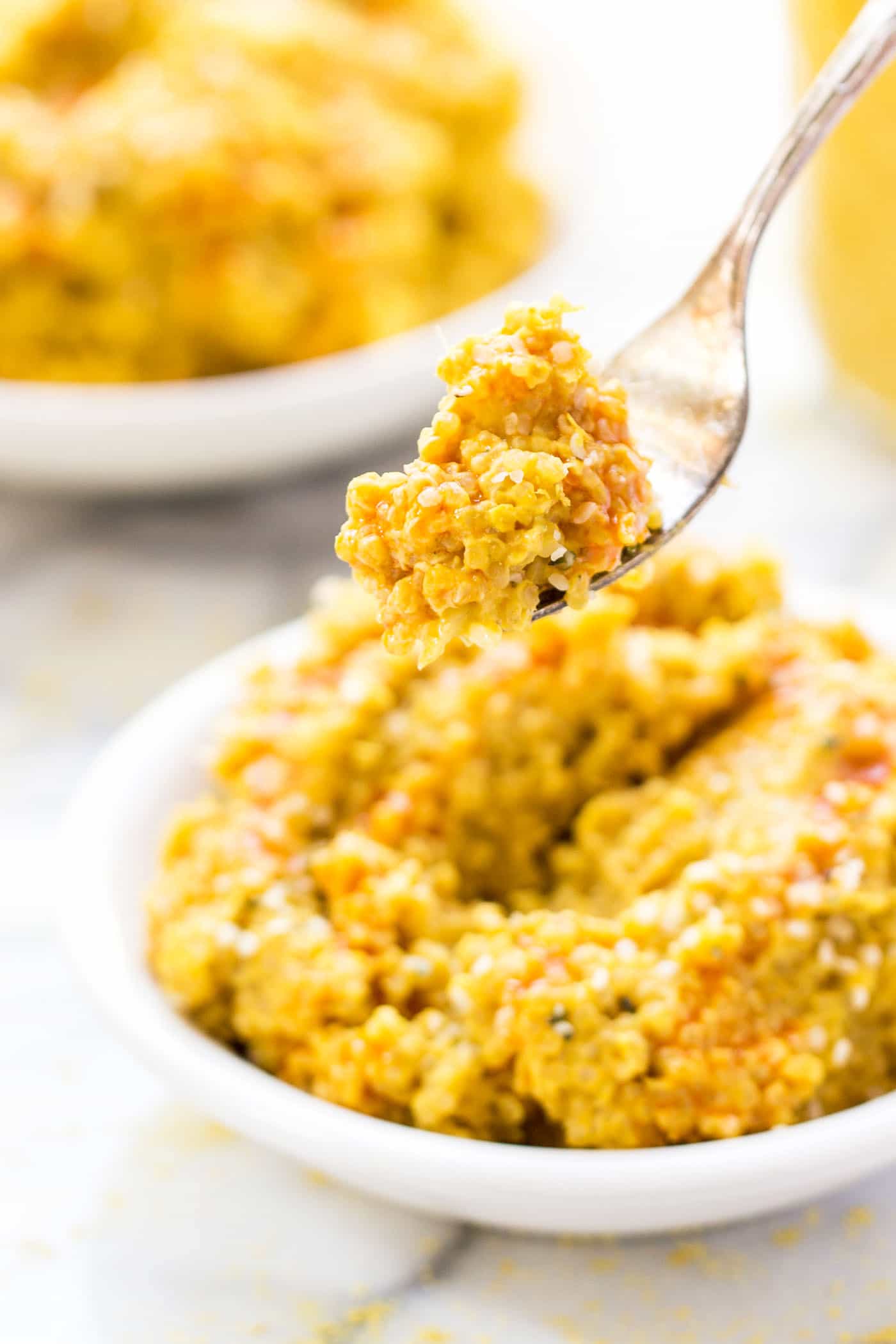 So if you've been craving mac and cheese, or just feel like you want to spice things up a bit, this is the recipe for you. So easy to make, packed with really good ingredients AND tastes delish!
Your turn…
What would you add into this mac and cheese to jazz it up a little bit? I'd love to hear your thoughts in the comments below! If you end up giving this recipe a try, come back and let us all know what you think (and leave a rating too, as that helps me to continue to improve my recipes for you!).
And if you want to see any other quinoa mac + cheese flavors, let me know 🙂
xo Alyssa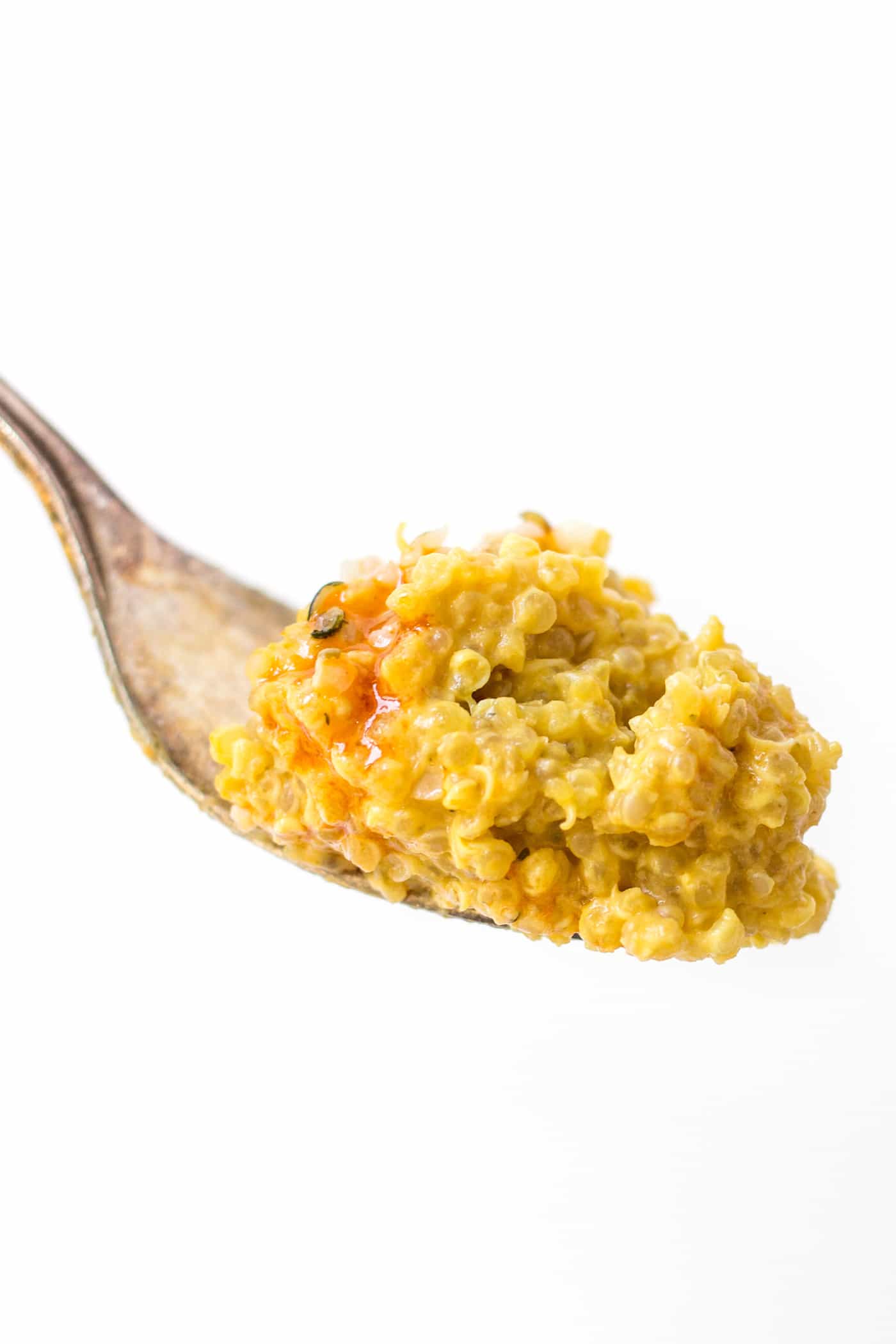 More Healthy Quinoa Side Dish Recipes To Try:
Buffalo Cauliflower Quinoa Mac + Cheese
Basically it's lightened up mac that tastes pretty dang delicious. And bonus: it's quick to make annnnd it's healthy!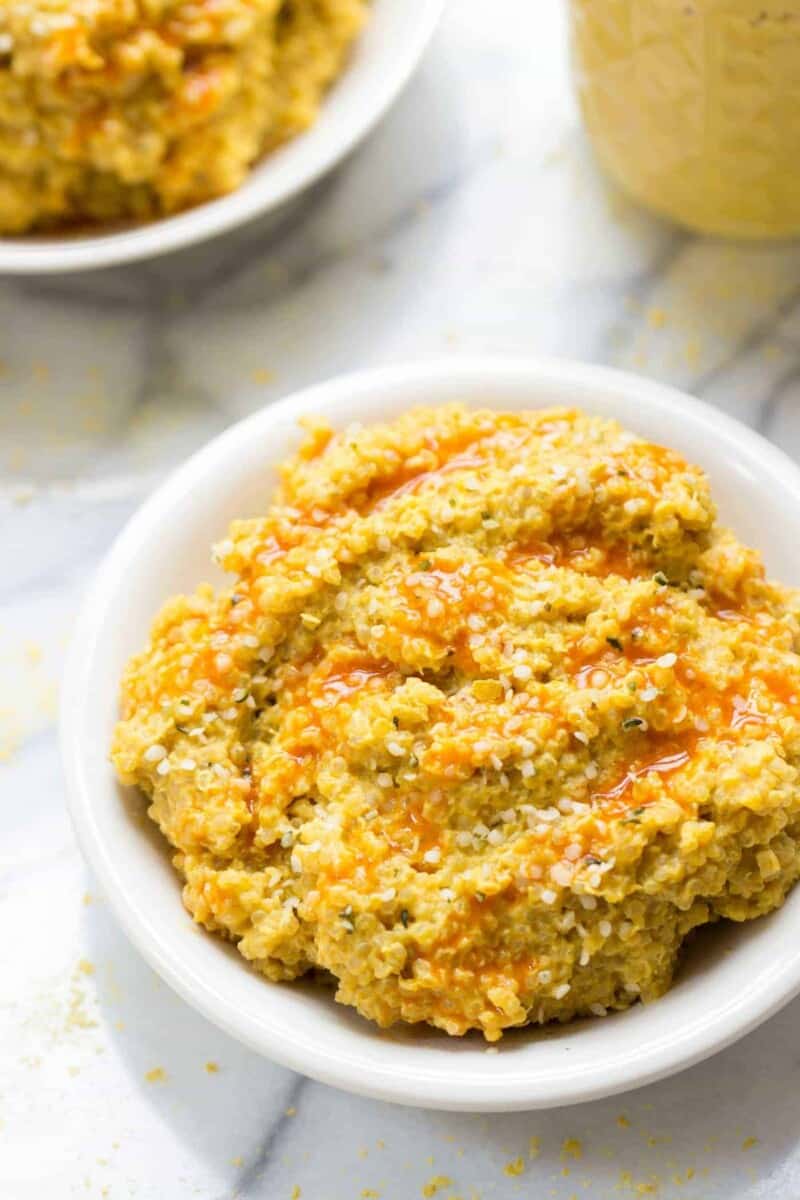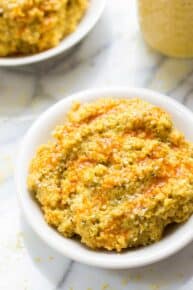 Instructions
In a separate pot, steam the cauliflower and carrots for 10 - 15 minutes, until tender.

Transfer the veggies to a blender along with the remaining ingredients. Blend on high until smooth and creamy.

Pour sauce (you'll probably only need 1/2 - 3/4 of the batch) over the quinoa and stir to combine. Taste and season with a bit more nutritional yeast or buffalo sauce to amp up the flavor.

Serve immediately or stir in your additions if using.
Notes
You will probably have a little bit of leftover sauce. Keep it and serve it over spiralized zucchini for lunch the next day!
Nutrition
Calories:
223
kcal
|
Carbohydrates:
35
g
|
Protein:
10
g
|
Fat:
4
g
|
Sodium:
396
mg
|
Potassium:
573
mg
|
Fiber:
6
g
|
Sugar:
2
g
|
Vitamin A:
5365
IU
|
Vitamin C:
26.5
mg
|
Calcium:
47
mg
|
Iron:
3
mg
Filed Under: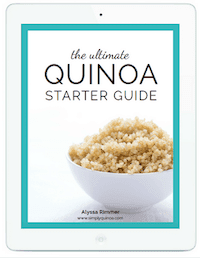 New to cooking quinoa? Grab your FREE Quinoa Starter Guide!
Become part of the Simply Quinoa community and receive weekly emails with exclusive content that I only share in email, as well as my in-depth guide to starting your quinoa journey.
Want more quinoa dinner recipes?
Follow my board on Pinterest!