This healthy banana bread granola uses just 6 ingredients, tastes incredible and is also oil-free and vegan. It's the perfect way to use your ripe bananas!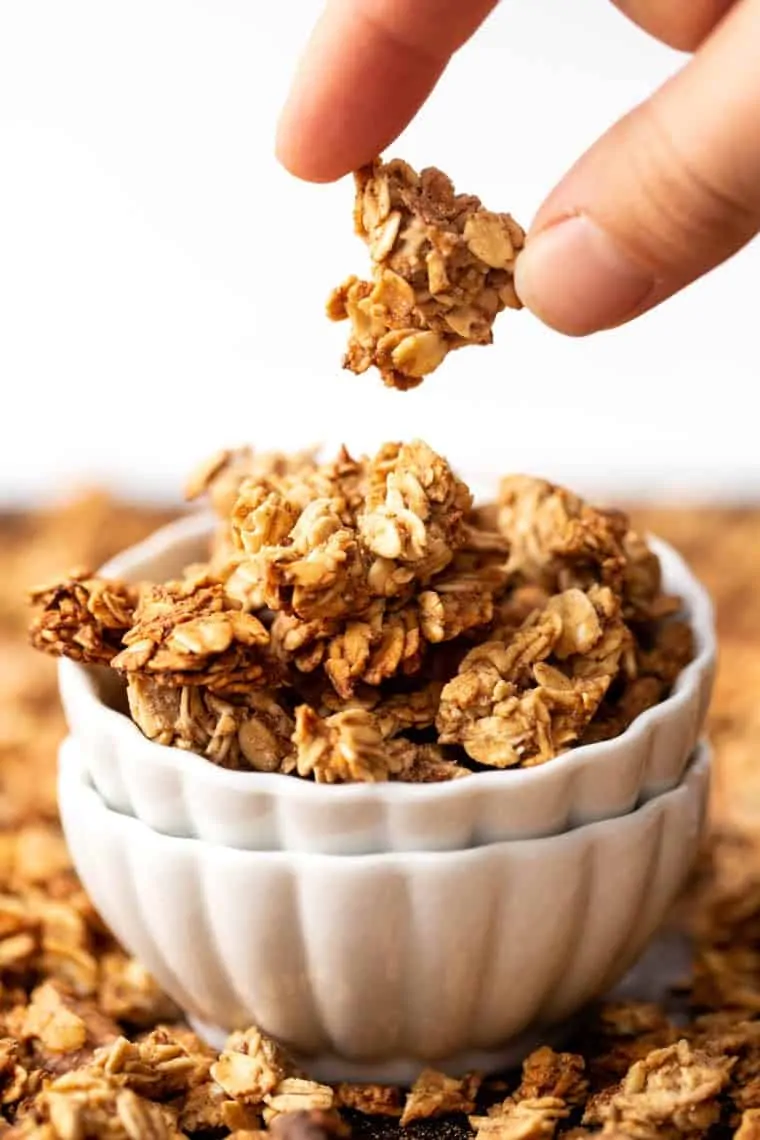 Got some overly ripe bananas on your counter? Instead of whipping up the classic banana bread, let's use those sweet yellow beauties in a healthy breakfast recipe!
Our clustery banana bread granola has all the classic flavors of banana bread – you know like walnuts, cinnamon, and banana – but is fiber-rich, naturally sweetened, full of giant clusters of crunchy granola. And to me, this is the ultimate breakfast treat. It tastes like dessert, but is actually nutritious!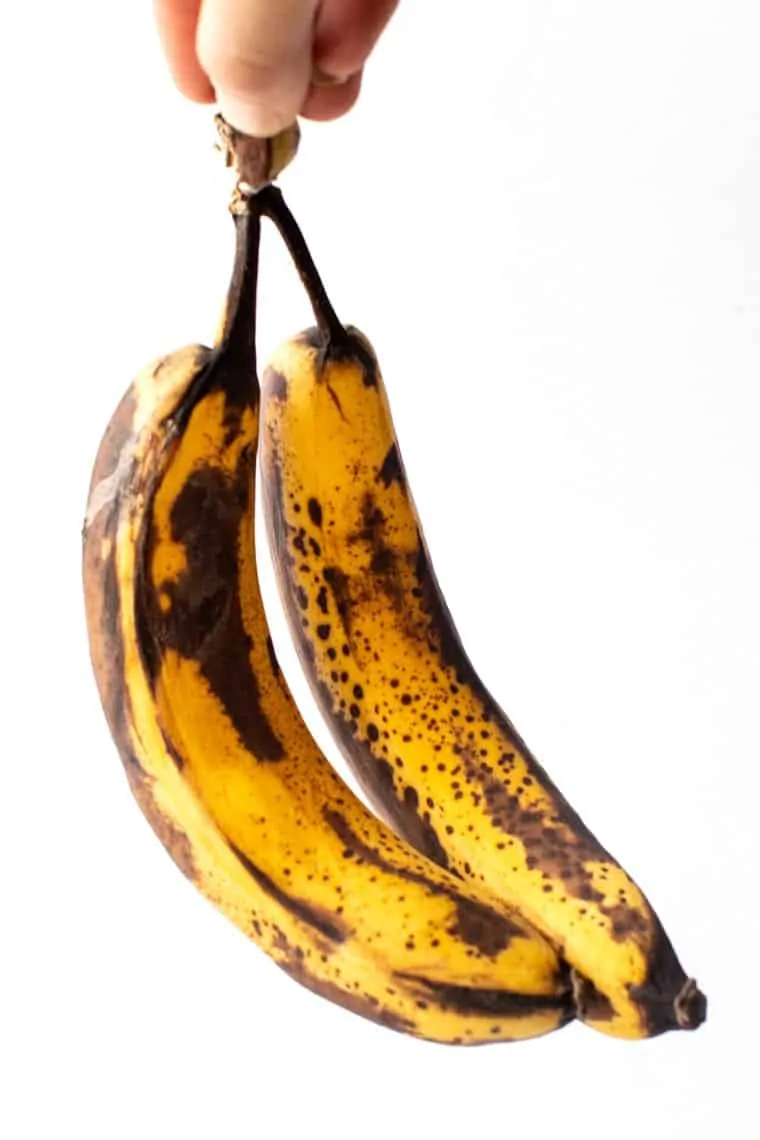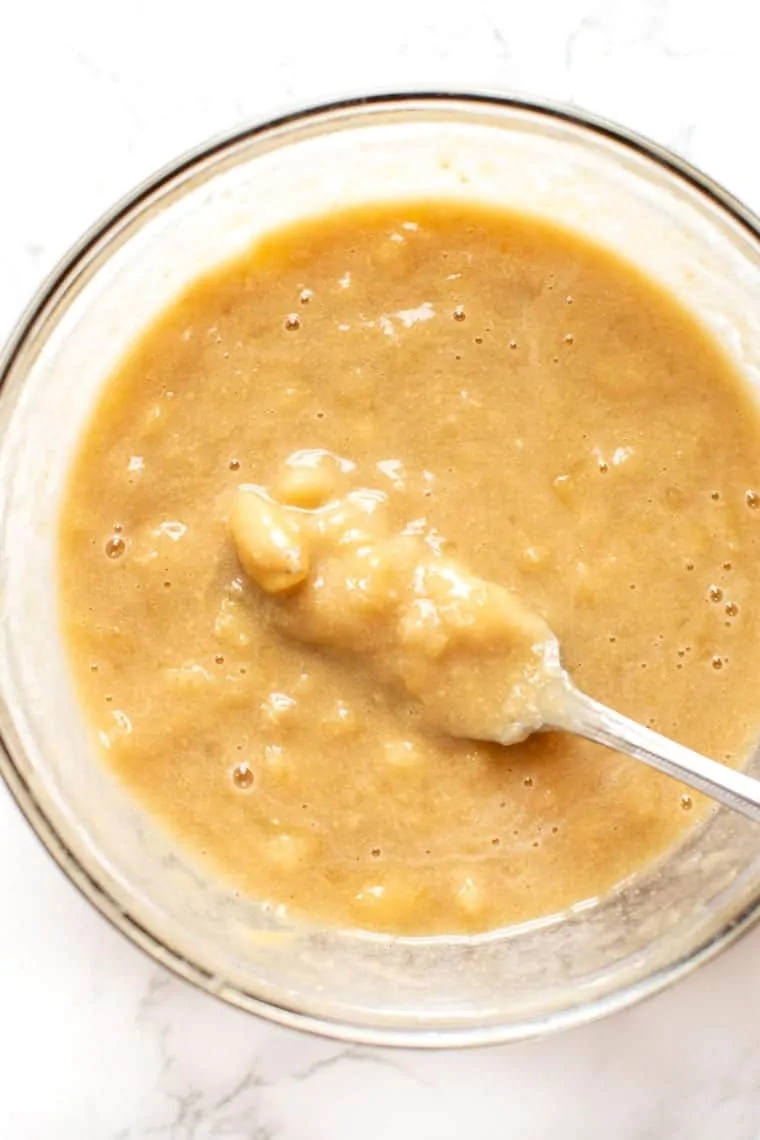 A Healthy, Low Sugar Granola
Some might argue that the best way to use ripe bananas is in banana bread, and while I agree, here's why I think it's better in banana bread granola:
It's faster to make
It will last you longer
It only uses 6 ingredients
3 bananas = 24 servings of granola
I mean not to knock banana bread, but I think you get way more bang for your buck with this granola. Plus, for every 1/4 cup of granola (1 serving), you're getting just 4 grams of sugar and 3 grams of protein! #WIN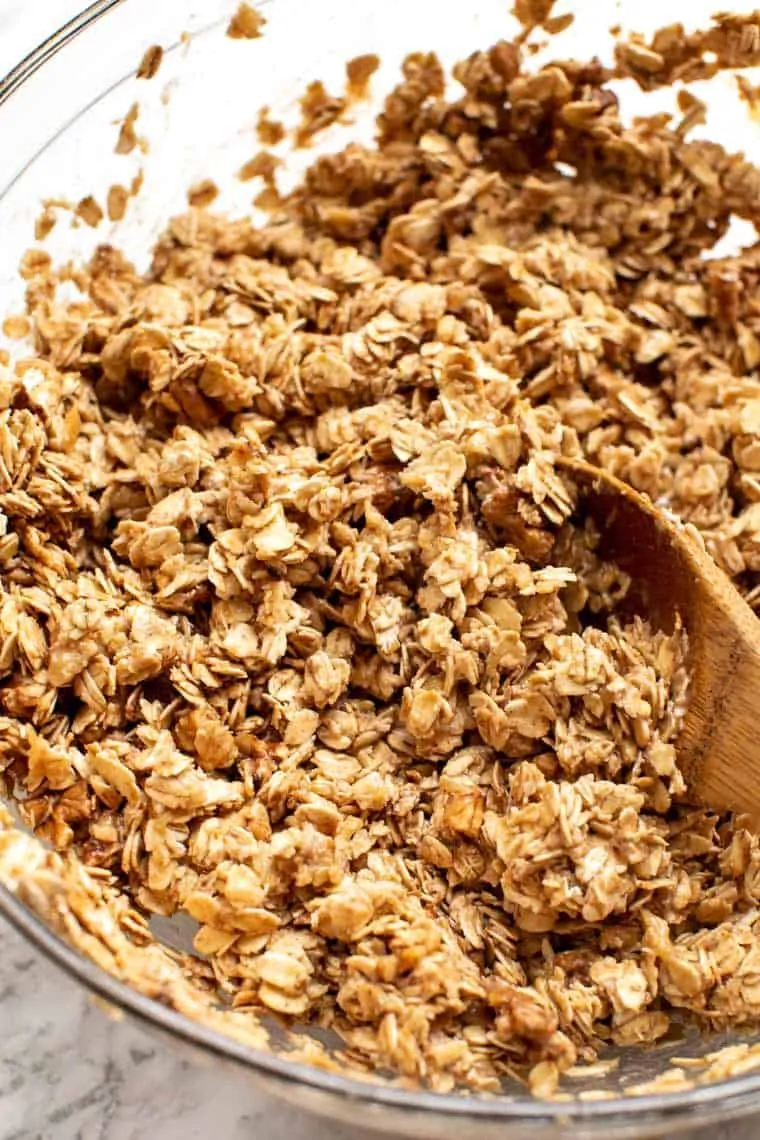 How to Make Oil-Free Granola
Here's the thing about good granola: you need fat. Why? Because fat helps make it crispy.
Without a fat, your granola won't be quite as flavorful and you won't be able to get it as clustery or crispy. Does that mean you need oil? Not necessarily…
I would say about 95% of granola recipes have oil. My preferred oil is coconut oil, but today we're not using oil! We're making this oil-free granola by adding in some tahini. Tahini is a great source of healthy fats and since it's on the thicker side, it also helps you get super clustery granola.
I love using tahini in sweet recipes because it adds an extra nuttiness and almost helps to mellow out the sugar a bit. It's a great balance and just helps this banana granola recipe have that much more flavor!
If you don't like tahini but still want to make oil-free granola, just swap the oil with a nut/seed butter and it should absolutely still work!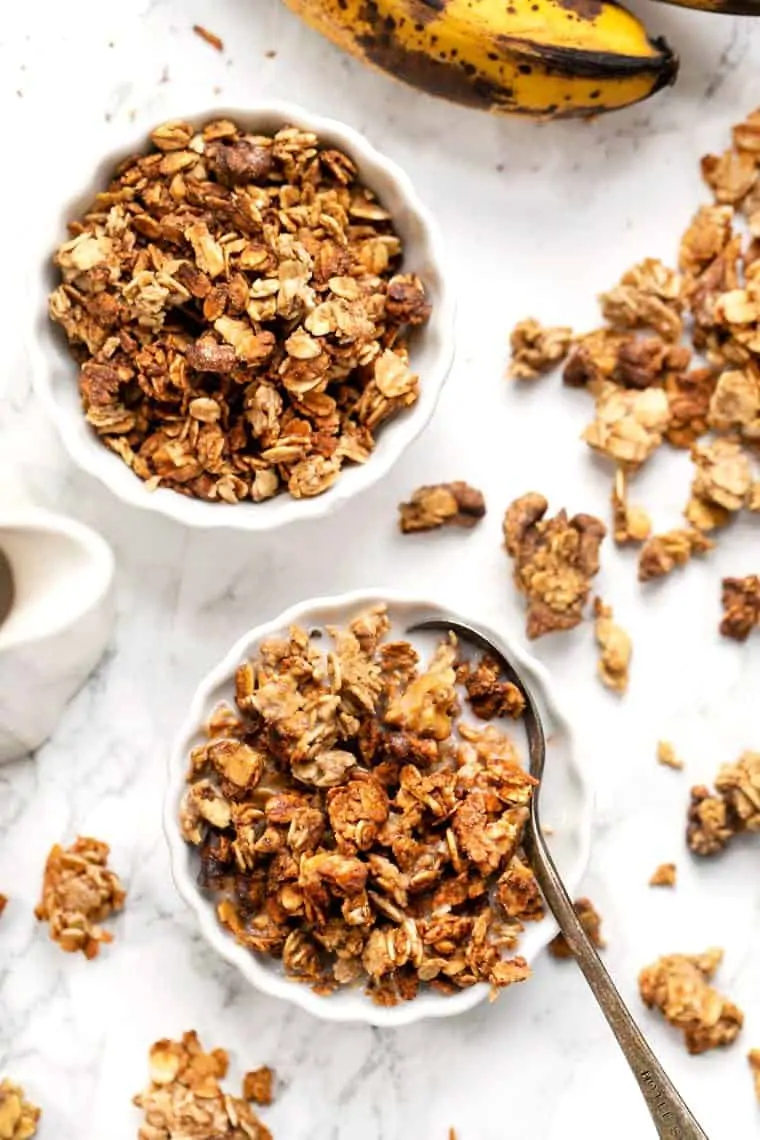 Why You'll Love This Banana Bread Granola
Not that you need any more convincing at this point, but if you're still on the fence if this banana bread granola is for you, let me sway your mind. This granola is…
clumpy & clustery
low in sugar, but still tastes sweet
uses just 6 ingredients
pairs well with all flavors
is full of fiber & heart-healthy fats
tastes like dessert but is healthy enough for breakfast
Do you need me to go on? Yeah, I didn't think so ????now it's up to you! When you whip up your own batch of this granola, make sure to come back to this post, give it a star rating and let us know what you thought!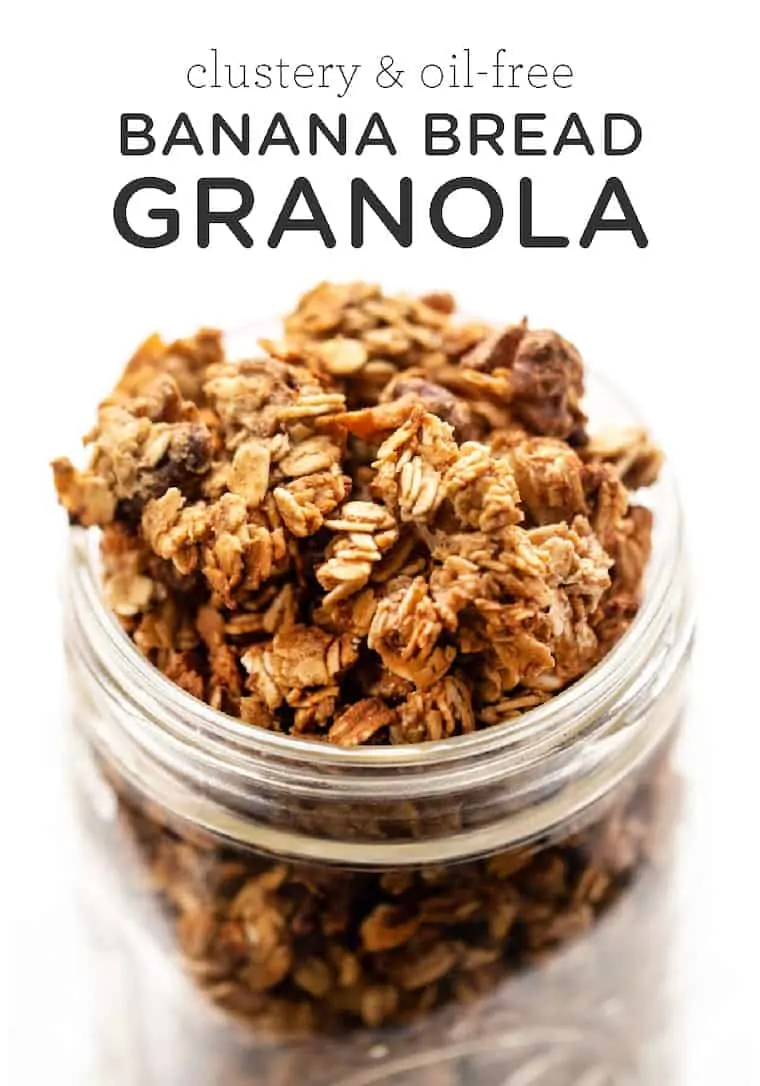 More Ways to Use Ripe Bananas:
Oil-Free Banana Bread Granola
This healthy banana bread granola uses just 6 ingredients, tastes incredible and is also oil-free and vegan. It's the perfect morning treat!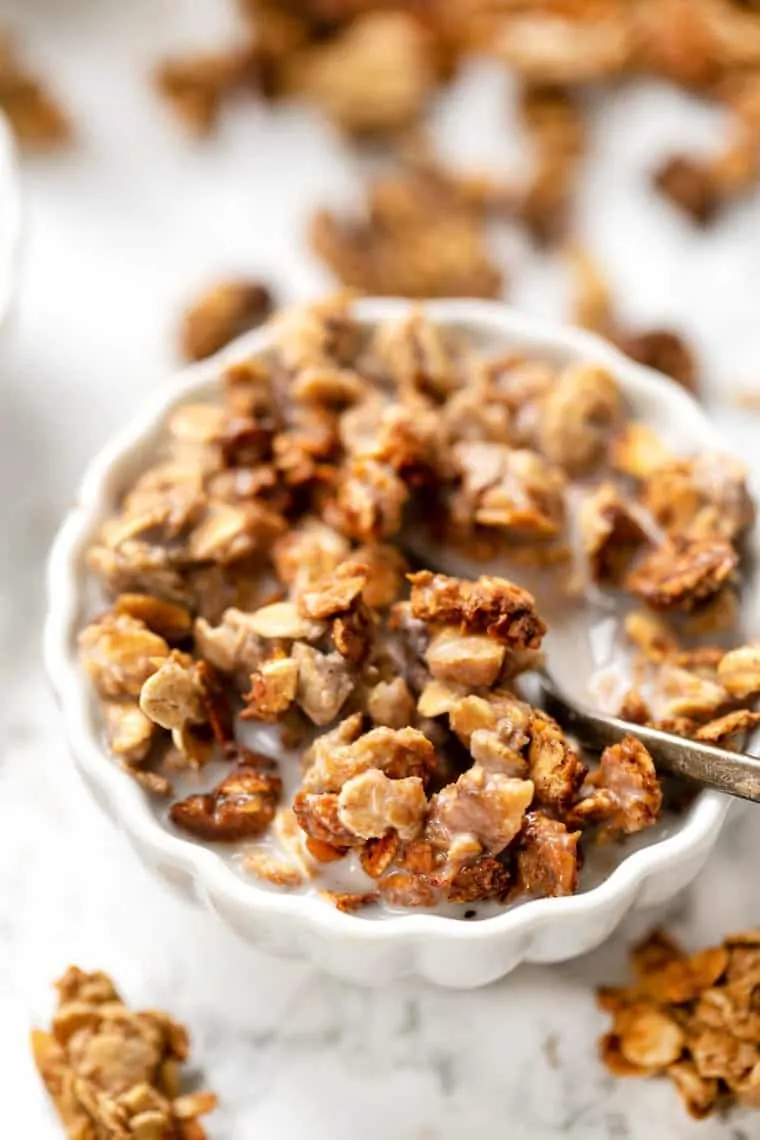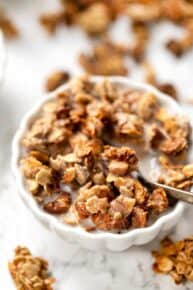 Instructions
Preheat the oven to 325ºF.

Combine all the dry ingredients in a large mixing bowl and set aside.

Mash the bananas in a separate bowl until smooth. Stir in the tahini and syrup and beat vigorously until everything is combined (you don't want large chunks of tahini!).

Pour the wet ingredients to the dry and stir until well mixed and all the ingredients are coated.

Separate the mixture onto two baking sheets, and bake for 30 - 35 minutes, until the granola is starting to brown. I recommend stirring and flipping it every 10 minutes to ensure even cooking.

Let cool completely then transfer to an airtight container. Store in a cool, dry place for two weeks.
Nutrition
Serving:
0.25
cups
|
Calories:
133
kcal
|
Carbohydrates:
18
g
|
Protein:
3
g
|
Fat:
5
g
|
Sodium:
2
mg
|
Potassium:
154
mg
|
Fiber:
2
g
|
Sugar:
4
g
|
Vitamin A:
10
IU
|
Vitamin C:
1.5
mg
|
Calcium:
23
mg
|
Iron:
1
mg
Filed Under: