This healthy curried cauliflower quinoa salad is made with a creamy, vegan dressing using tahini and curry spices, garnished with almonds + scallions.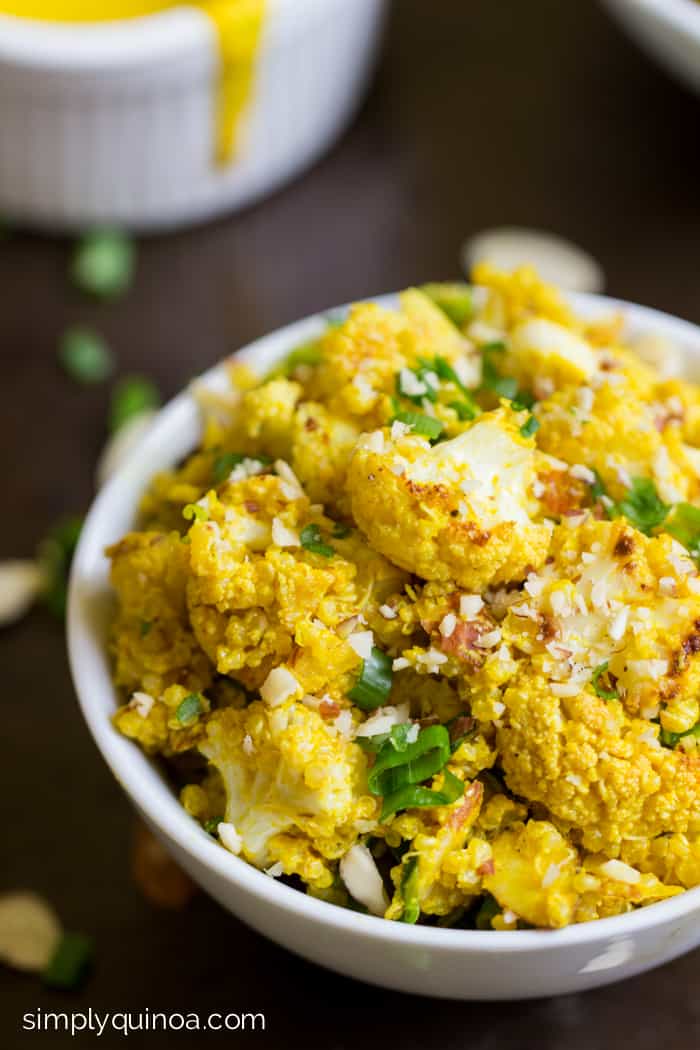 A few weeks ago, I went out to dinner with Matt and a few friends to this cute taco place in the West Village called Empellon.
If you've been to New York and eaten in the West Village before, then I'm sure you can imagine what this restaurant is like – small and quaint, filled with people, fun decor, low lighting, and gorgeous food. I was a little worried about the menu before we went because I wasn't sure how many vegetable options they would have – they are known for the tasty meat tacos. But I was pleasantly surprised.
There was four of us for dinner and we didn't end up getting seated until around 9:15 (which is wayyy too late for me <– I'm a grandma ), and while I was right that the taco options were limited when it came to veggies, they had the most incredible side dishes.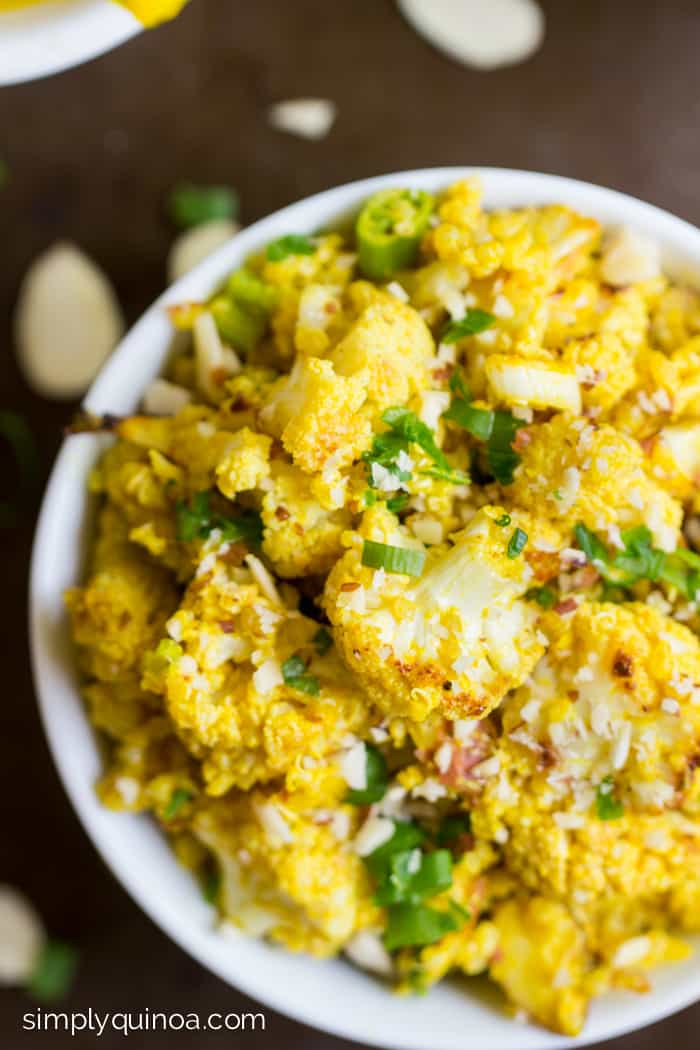 We ordered a few, along with chips + guac, but my favorite by far was the cauliflower dish. It was roasted cauliflower, with a creamy almond sauce and studded with crunchy slivered almonds. Seriously to die for. I could have eaten an entire plate of that salad and been content.
I've been dreaming of it ever since.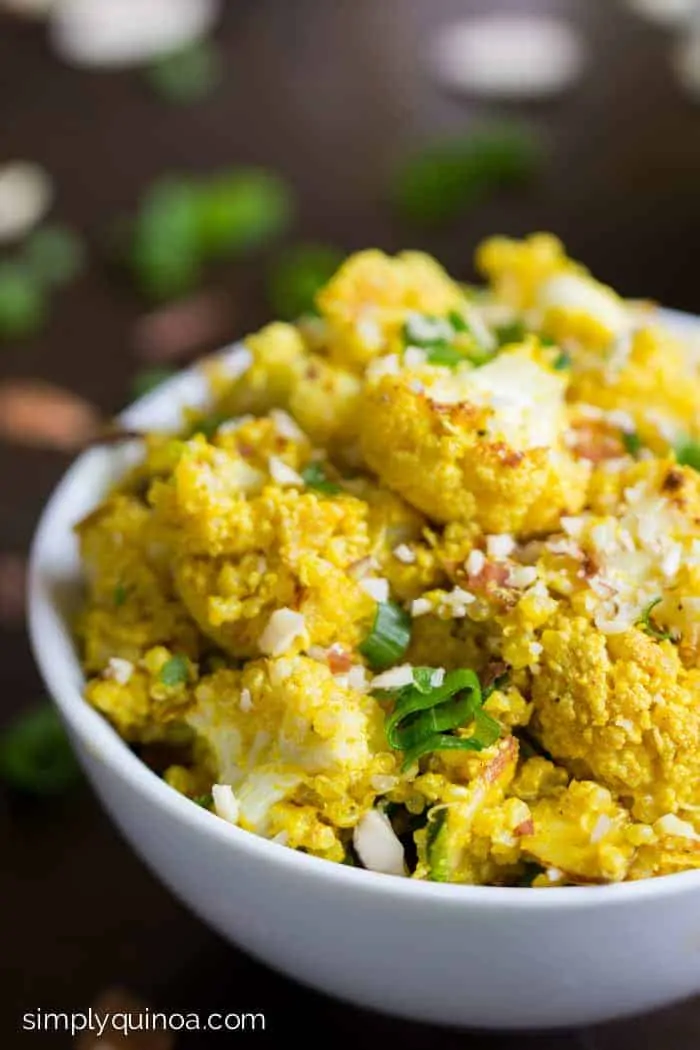 Soo… I set off to make my own.
My first test run used almond butter and some Mexican spices. While delicious, it was not quite as satisfying as I wanted it to be. So instead, I moved in a new flavor direction, while still keeping that creaminess intact.
Tahini. Curry spices. Lemon juice. Garlic. All you need to make the most delicious dressing.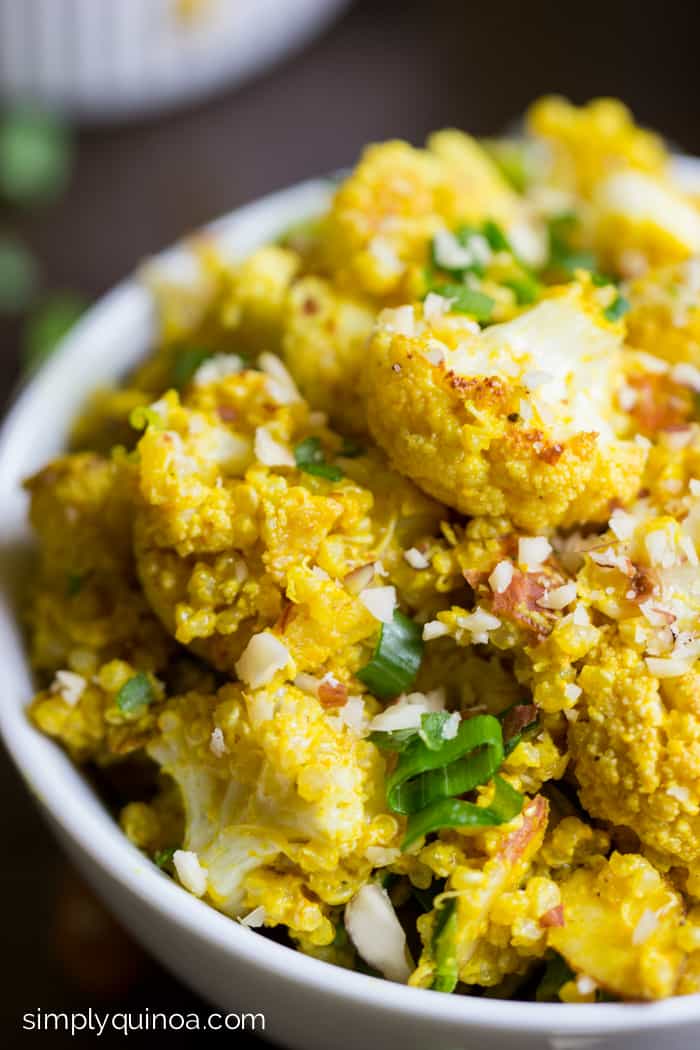 And this curried cauliflower quinoa salad? It's the BOMB!
For starters, we have the roasted cauliflower which is slightly charred and smoky. Then there's the quinoa, soft and fluffy, and soaking up all the flavors of the sauce. To finish, there are sliced almonds and freshly chopped scallions – the almonds for crunch and the scallions to add more bite to the dish (along with a little green).
Everything is rounded out with that dreamy curry-tahini sauce. Seriously tasty, friends.
We even took the salad with us on a family picnic while I was visiting my parents in Vermont. Everyone (including my brother who has taken 4+ years to come around to quinoa) loved it. It's simple, easy and full of so much flavor.
(here's a family pic…hello holiday card 2015 aren't they the cutest?)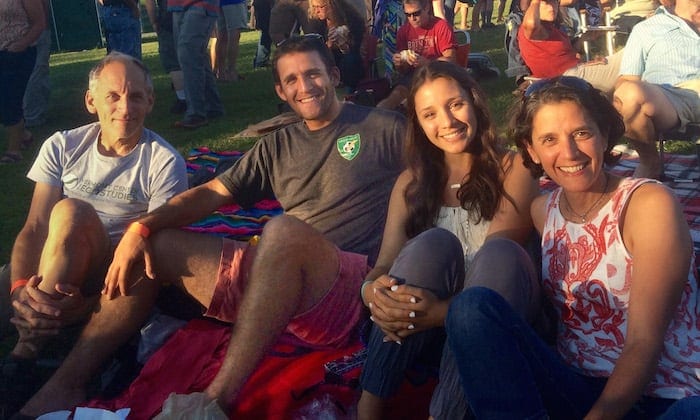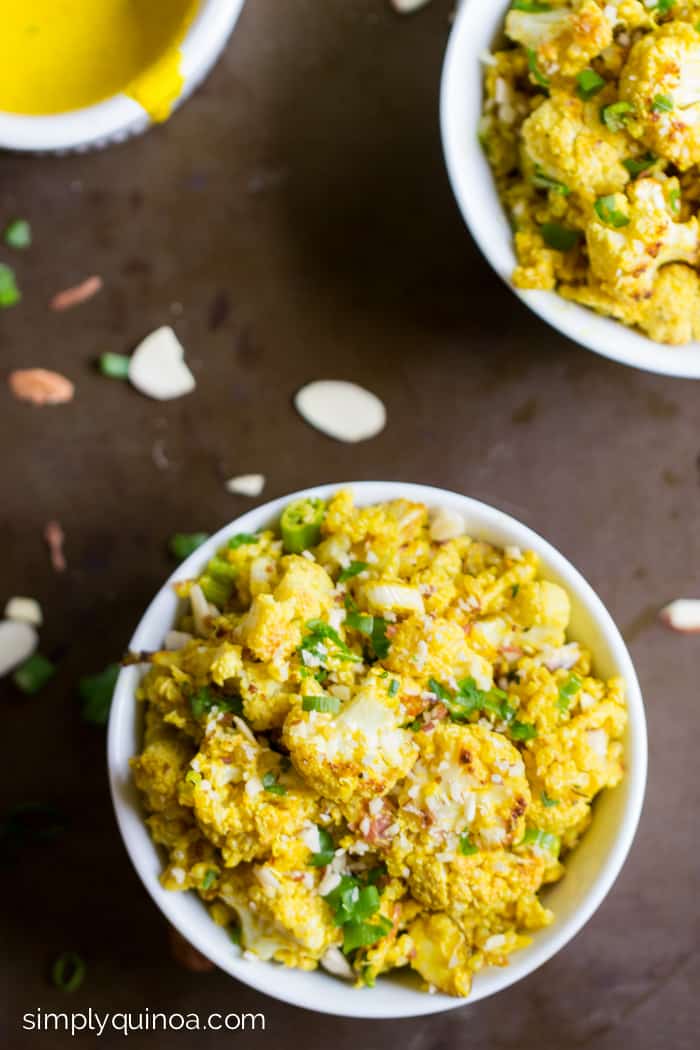 Hop on the curry train with me and let's get our salad on!
xo Alyssa

PS: if you make this recipe (or any others!) make sure to snap a pic and share it on Instagram using hashtag #SIMPLYQUINOA – I want to see your creations!
Share this recipe!
More Healthy Curry Recipes To Try:
Curried Cauliflower Quinoa Salad
It's simple, easy and full of so much flavor.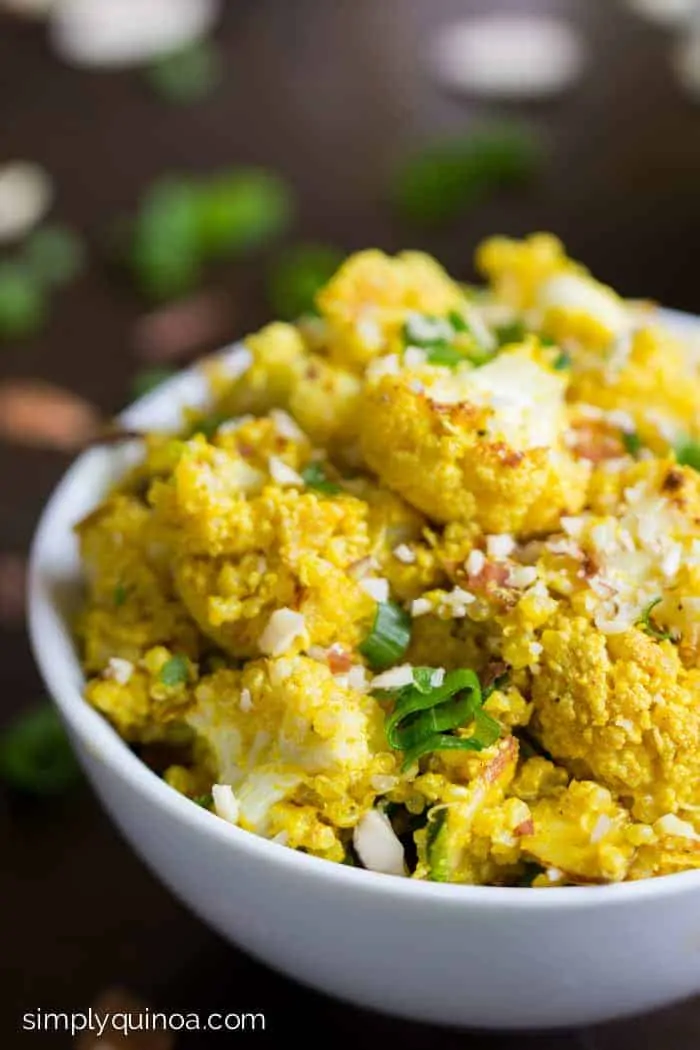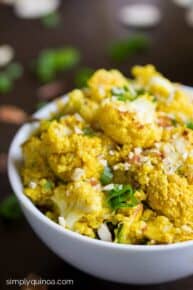 Ingredients
for the salad:
1

head cauliflower

2

tablespoons

oil

1 1/2

cups

cooked quinoa

1/2

cup

sliced / slivered almonds

1/2

cup

finely chopped scallions

Salt + pepper to taste



Instructions
Preheat the oven to 400°F.

Chop the cauliflower into bite-sized florets, starting by removing the stem, then breaking the head into larger pieces. Add florets to a bowl, drizzle with oil and season with salt and pepper. Place cauliflower on a baking sheet and roast for 20 - 30 minutes until starting to brown, stirring every 10 minutes.

While cauliflower is cooking, whisk together all the dressing ingredients until smooth. Taste and adjust salt and pepper accordingly. Set aside.

When cauliflower is done roasting, let rest on the pan until cool enough to touch. Transfer back to the mixing bowl and add remaining salad ingredients.

Pour dressing over salad and mix until fully combined. Season with a touch more salt and pepper if desired.

Serve immediately, or chill in fridge for 30 minutes and serve cold.
Nutrition
Calories:
330
kcal
|
Carbohydrates:
24
g
|
Protein:
9
g
|
Fat:
23
g
|
Saturated Fat:
2
g
|
Sodium:
167
mg
|
Potassium:
413
mg
|
Fiber:
5
g
|
Sugar:
2
g
|
Vitamin A:
185
IU
|
Vitamin C:
17.3
mg
|
Calcium:
88
mg
|
Iron:
2.9
mg
Filed Under: