An easy 4-day Ireland itinerary. Including a daily breakdown, driving map, restaurant recommendations and more. Perfect for taking a quick trip to Ireland!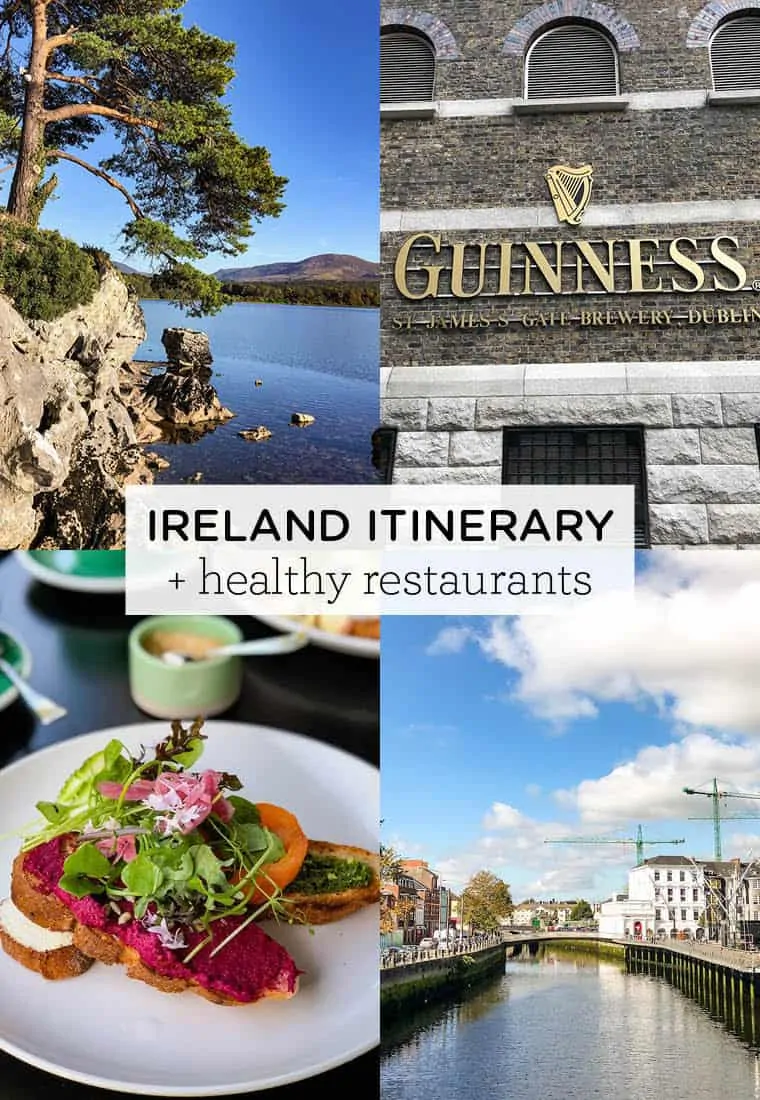 We're almost a month into our trip and so far it's been pretty amazing! We've only been in the United Kingdom and Ireland so far, but we've been having the best time. We loved exploring England (check out my post for 5 easy day trips from London), but one of my favorite places that we've been so far has got to be Ireland.
I'll admit: Ireland wasn't on the top of my list when we started planning our trip, but it ended up being the cheapest place to fly from Boston so we settled on that being our first leg. Long story short, we had to push back our departure but had already booked things in Ireland so we decided to do it at the tail end of our UK adventure.
Ireland BLEW ME AWAY. I knew it was going to be beautiful, but WOW. It was even more than that. Stunning, breathtaking, and SO worth it. I am so happy we went and am excited to share our we did. We were only able to spend 4 days there, so this is a quick Ireland itinerary perfect for anyone who looking to see both city life and nature.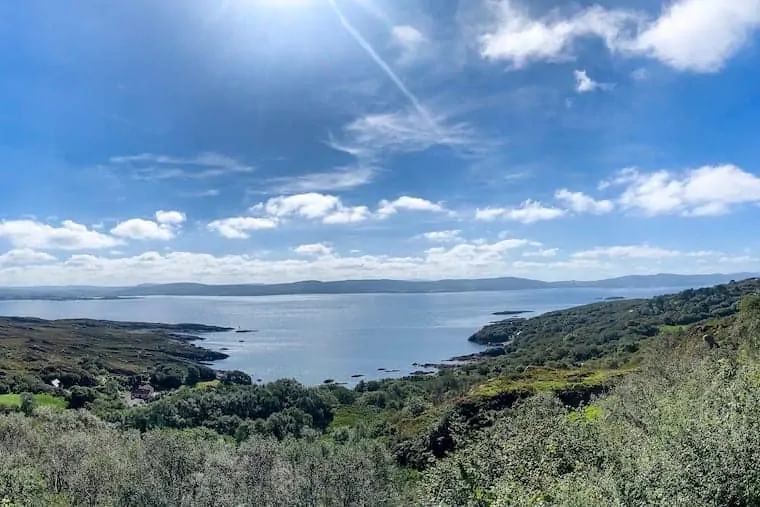 Our 4-Day Ireland Itinerary
We had the absolute best time! I definitely think we lucked out on the weather – it can be a little unpredictable in Ireland – but overall it was incredible. Tons of sunshine, tons of nature and I just can't recommend it enough. I'm sharing everything we did, day by day, but I also wanted to provide a quick 4-day Ireland Itinerary for you:
Dublin
Cork + Kinsale
Beara Peninsula
Kerry Cliffs + Killarney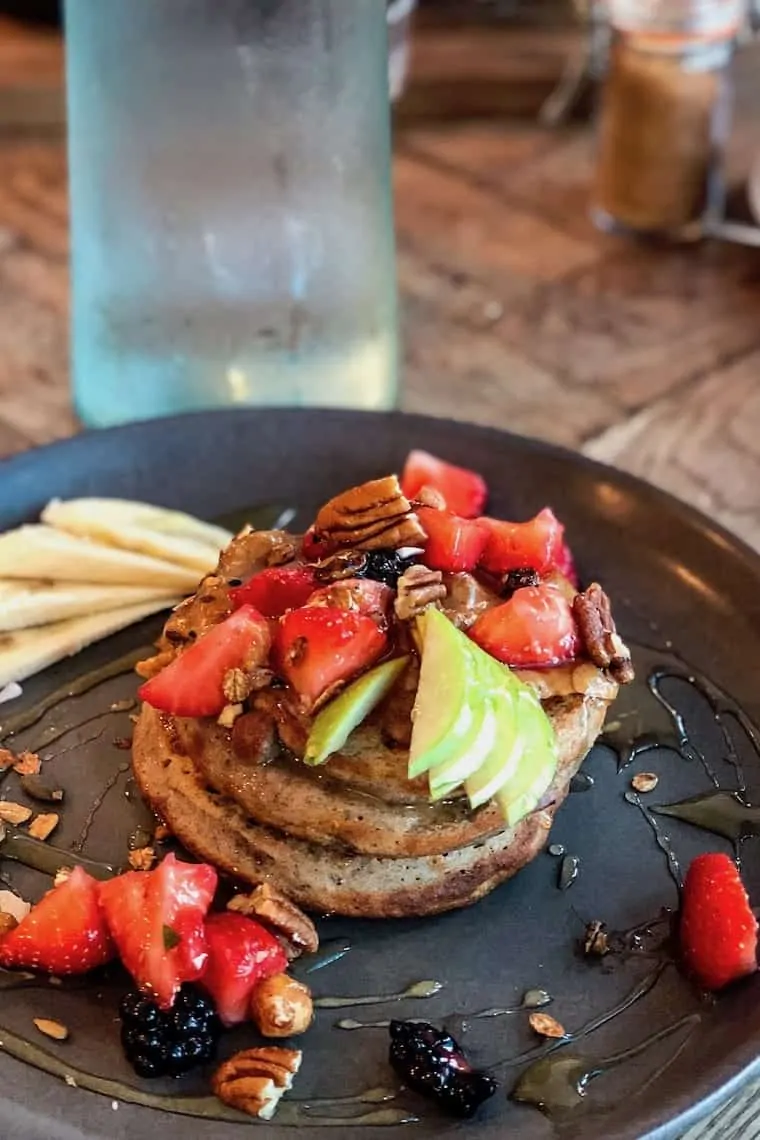 DAY 1 ⇢ Dublin
Our flight arrived in Dublin the previous evening so we had just one night in Dublin and just over a day to explore. We picked up our rental car and drove to our hotel. We stayed at the Temple Bar Hotel which is right in the center of things. A little pricey, but if you only have one day, this felt like a great area to stay in. We dropped our bags, quickly got ready and set off.
Since we only had a day, we really stuck to the highlights. We started by walking along the river to the spire. We then made our way back and hit up breakfast at Tang. Probably some of the best gluten-free pancakes I've ever tasted – it's a MUST. After breakfast, we walked to the Guinness Brewery and did the tour. If you're traveling with a beer lover, it's pretty cool!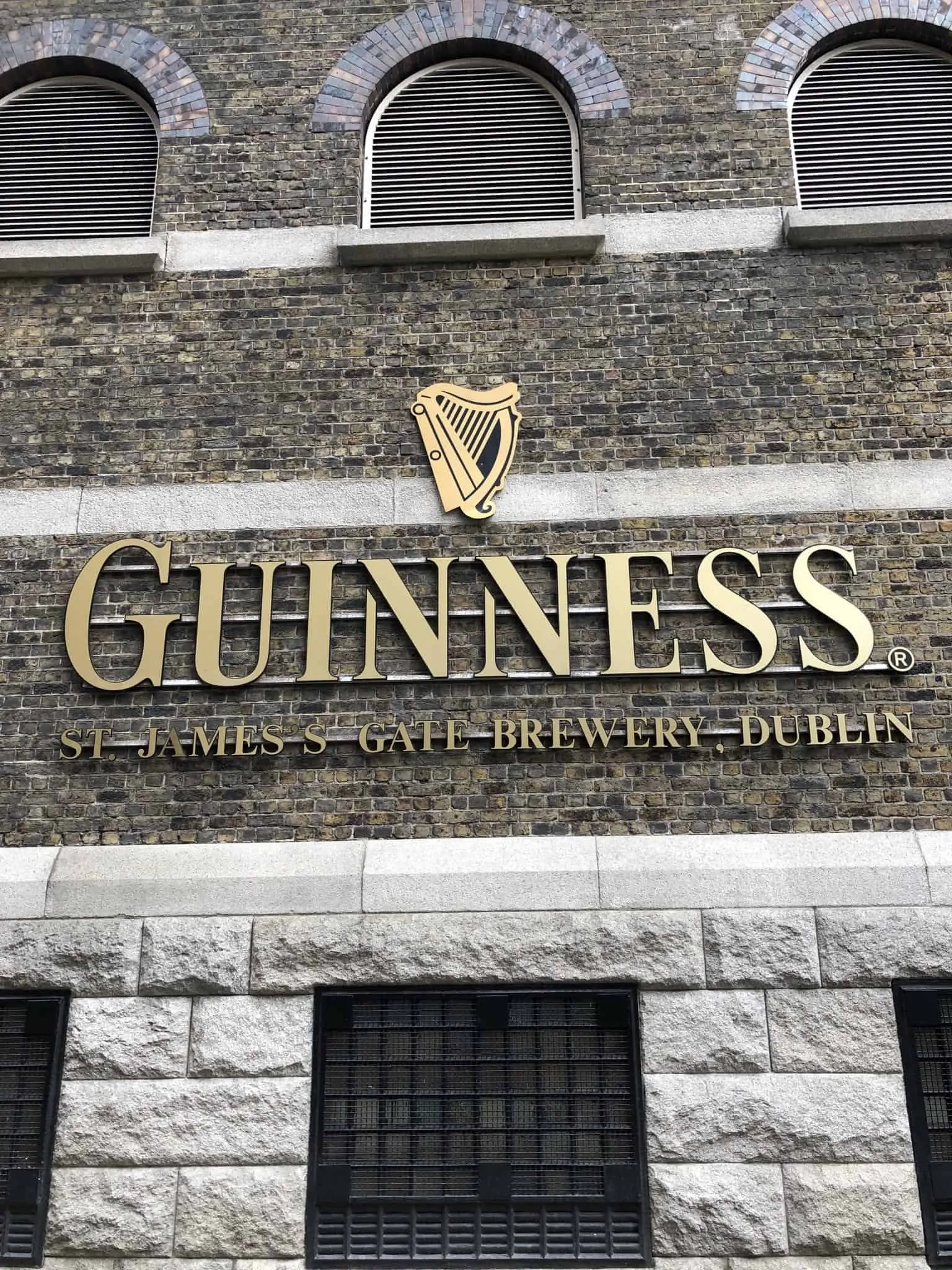 After the Guinness tour, we decided to walk around a bit. We explored the shopping district, popped into a few shops, found a salad bar (we went to Chopped, but I wish we had gone to Sprout) and then ventured into St Stephens Green. It's a beautiful park in the center of the City where you can easily spend a few hours just wandering around.
We had to leave around 5 pm to head to get to Cork, but if we had more time we would have gone down to Greystones and done the Cliff Walk!
Best Healthy Restaurants in Dublin:
Tang (pancakes pictured above!)
Cornucopia
Sprout
Chopped
The Happy Pear (airport & greystones)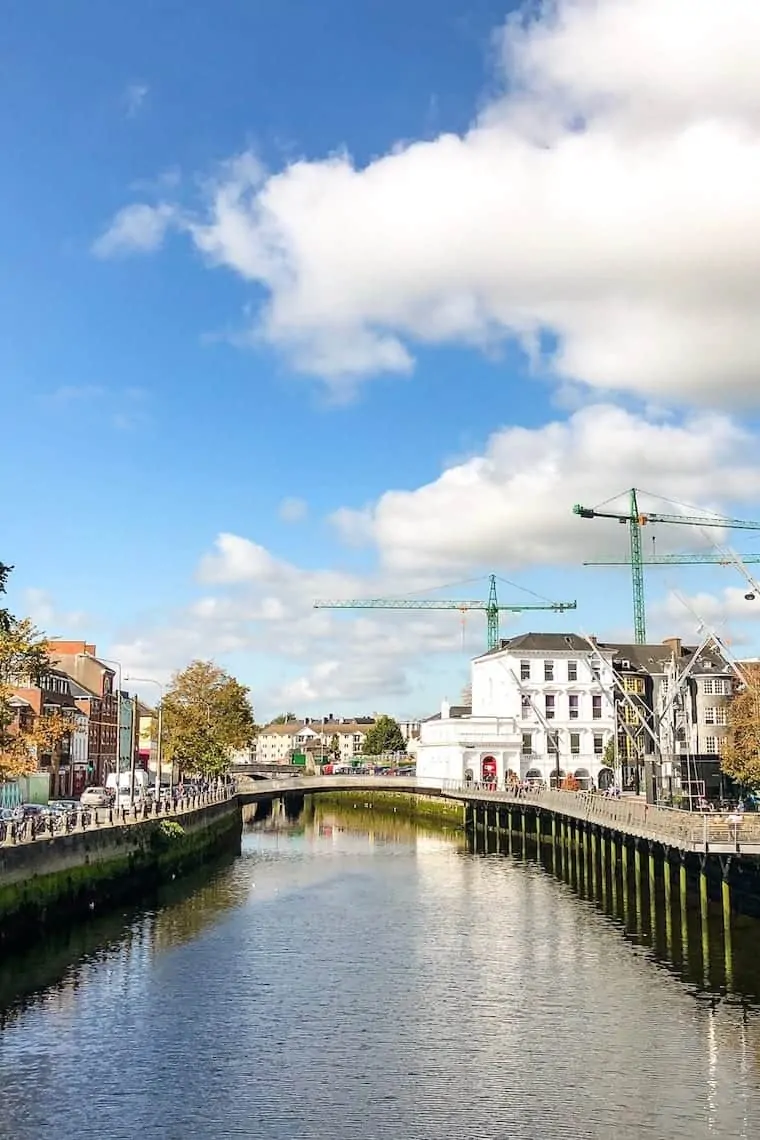 DAY 2 ⇢ Cork + Kinsale
Our second night was in Cork. We stayed at The Hotel Montenotte which is just outside of the city and is absolutely perfect! We had a great meal that evening and then just went to bed.
I got up early and hit the gym in the hotel since I knew it we'd be in the car a fair amount. After we got ready we decided to skip breakfast at the hotel and head into Cork. We went to the Good Day Deli and it was fantastic. It's inside a museum so it's a tiny bit hard to find, but it's well worth it. The restaurant is focused on sustainable, local and organic food and they have something for everyone. I got a vegan trio of toast (on GF bread) and Matt got the smoked salmon eggs benedict. We were both very happy!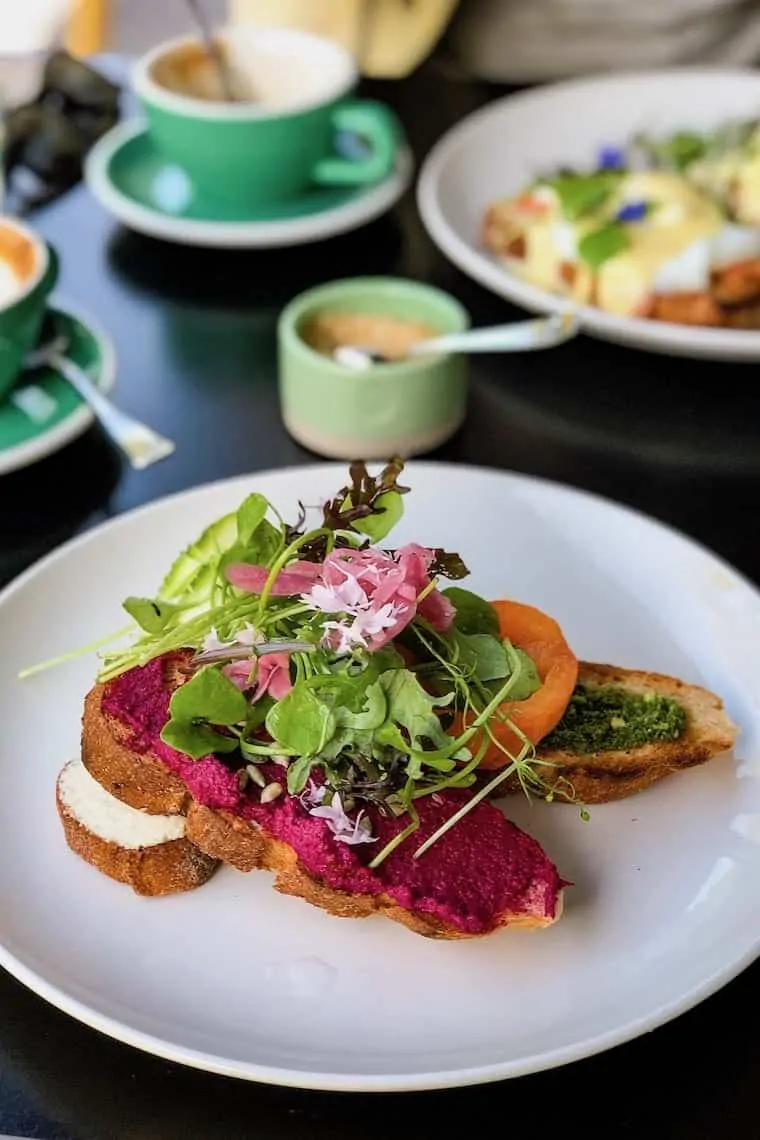 After breakfast, we walked around Cork for a few hours. We popped into shops, we strolled along the rivers, we ventured into an art gallery and we made our way to the Shandon Bell Tower. You climb up the bell tower and can actually ring the bells yourself. The view at the top is spectacular – a 360º panorama of Cork. After that, we jumped in the car and drove to Kinsale.
Where to eat in Cork:
The Good Day Deli (Cork)
Paradiso (recommended to me but we didn't try)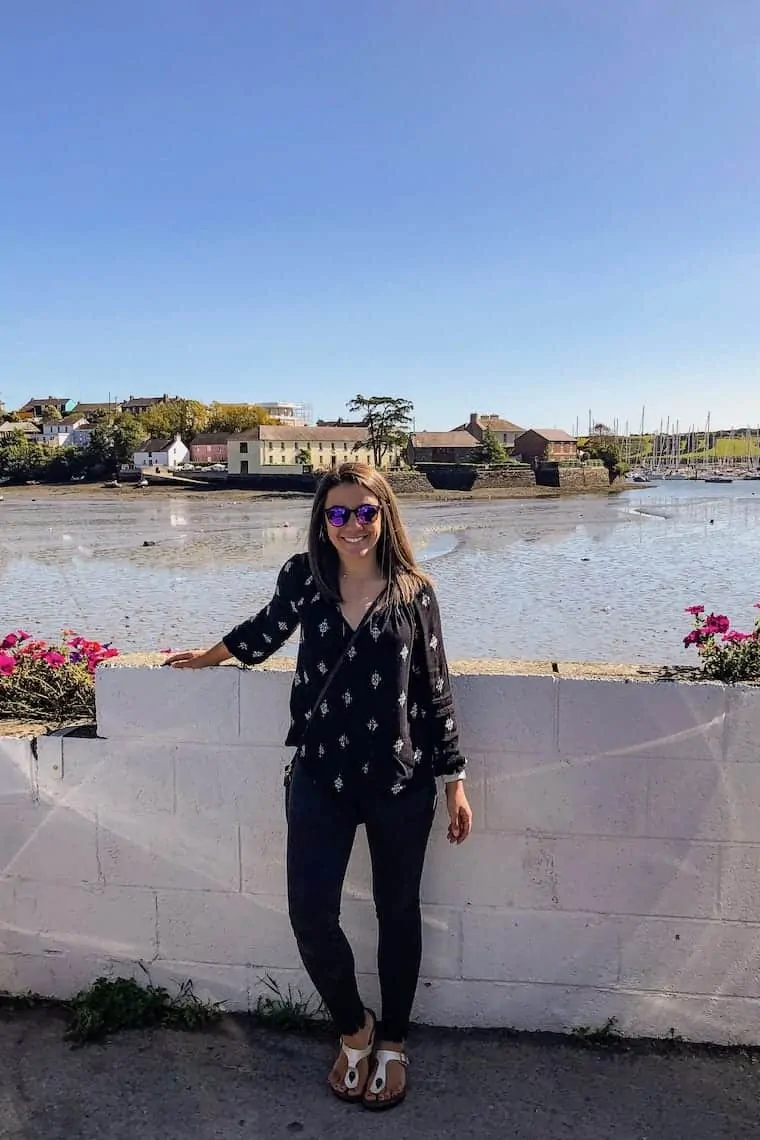 Kinsale is only about a 40-minute drive from Cork and it's so worth it. It's a cute little harbor town with a pretty amazing food scene. There are quite a few gourmet restaurants although most are only open for dinner, so I would recommend having an early dinner down there if you can.
It's a great town to walk around in, there are a few museums to check out, there a castle with a wine museum inside, there's cute book shops, clothing stores, etc. It's nice to just stroll. And if you have a nice day, just enjoy sitting in the sunshine overlooking the harbor. If you have the time, you could also go for a sailing trip!
Top Rated Restaurants in Kinsale:
Finn's Table
The Supper Club
Bastion
Nine Market Street
Cru Wine Bar & Bistro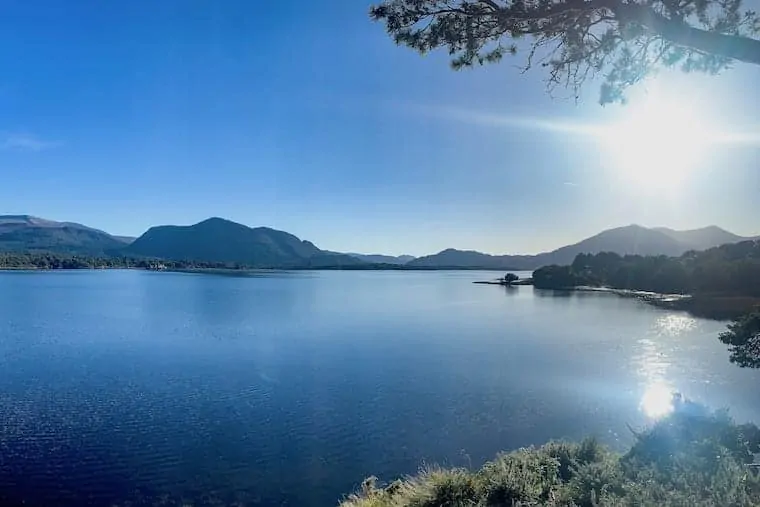 DAY 3 ⇢ Beara Peninsula
Day 3 of our Ireland itinerary took us to some pretty incredible places. We booked our fourth night in Killarney (at the Victoria House Hotel) so we decided to take the scenic route out there. We had breakfast at our hotel in Cork (they made me a dairy-free porridge) and we hit the road, deciding to drive the road around the Beara Peninsula. I'm SO glad we did. It was honestly amazing!
Our first stop was Castletownbere which is the largest town on the Beara. It was about a 2-hour drive from Cork and almost as soon as you hit the peninsula you are met with stunning views. The landscape is dramatic, the roads are small and winding, and it feels mostly untouched by tourists. No tour buses really go out there because they can't fit on the roads, which makes it feel like you've found a hidden gem.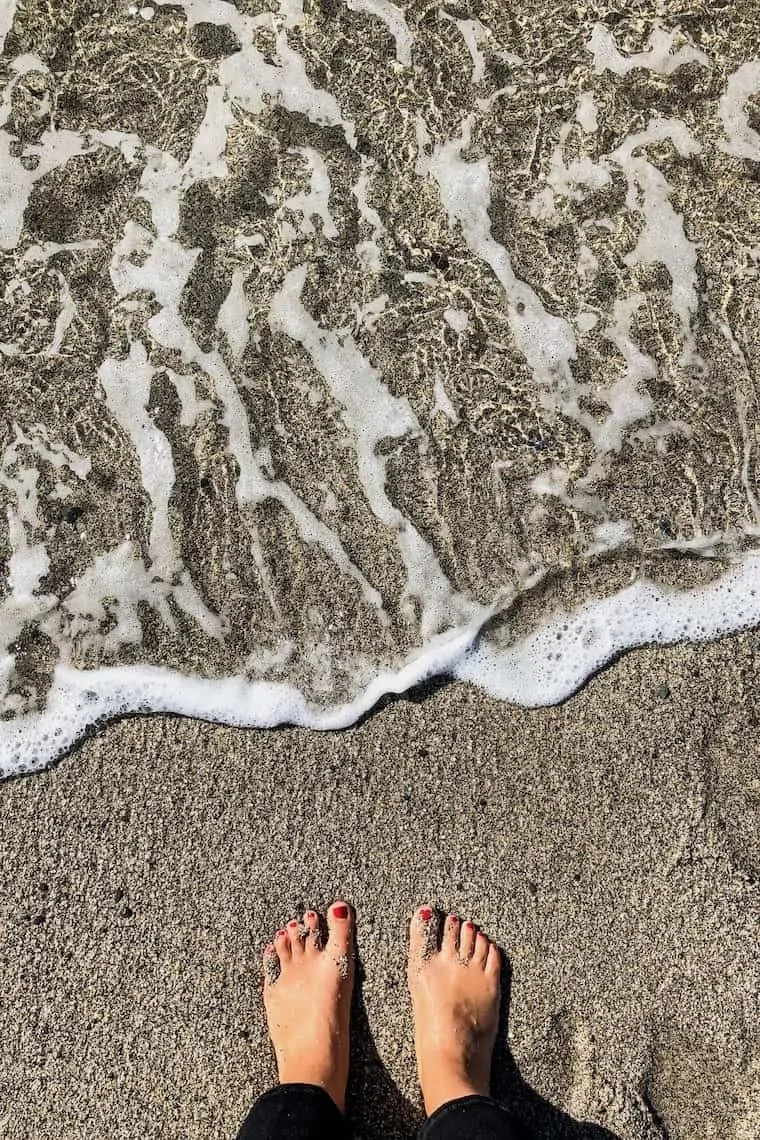 Things to do on Beara Peninsula:
Stop for lunch in Castletownbere
Take in the views along the scenic drive
Dip your toes in the ocean at Ballydonegan Beach
Go for a walk near Garnish
Snap a pic of the colorful houses in Eyeries
Once you're off the Beara Peninsula, it's only about a 45-minute drive to Killarney. You drive through Molls Gap which is cool, but not as spectacular as I was expecting, through the Killarney National Park and then you're in Killarney. It's much busier traffic-wise, so the drive can be a bit pokey at times, but the national park is absolutely beautiful!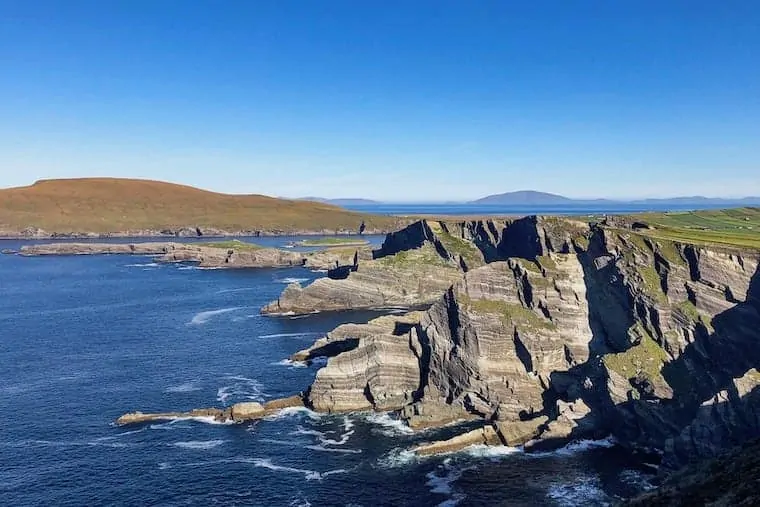 DAY 4 ⇢ Kerry Cliffs &/or Killarney National Park
We had a flight out of Cork at 4pm on our last day, so we didn't have quite as much time as I would have liked. If you could stay one more night in Killarney and leave first thing in the morning the next day, you'd have time to do both the Kerry Cliffs and the Killarney National Park.
We decided to do the Kerry Cliffs, but part of me wishes we had done Killarney National Park instead. It was a long drive out to the cliffs – about 1.5 hours each way – and while they were definitely beautiful, there wasn't much out there you could do. So it was almost like a 3-hour drive for spending 45 minutes at the cliffs.
If you can do both, awesome, but if I was to do it again I think I would have done the park instead because it's right there and also stunning. Since I don't personally know the park, here's a list of the 5 best walks in Killarney National Park.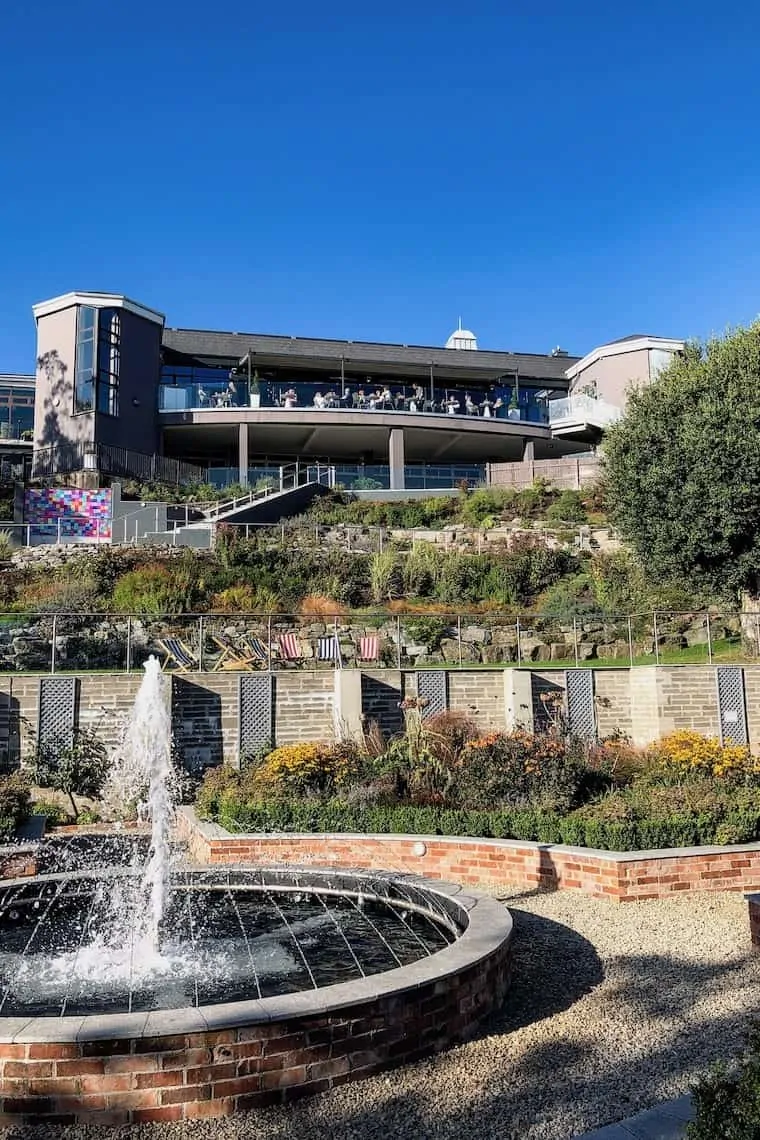 Tips for Traveling in Ireland
Now before you start finalizing your own trip and planning your own Ireland itinerary, I want to leave you with just a few final tips:
Car Rentals: the roads can be small, so I'd definitely recommend getting a small car if you want to explore some of the less well-known areas of the country.
Food in Iceland: There aren't a ton of vegan options on most menus, so either do a ton of research before you go and find specific places you want to eat or be okay with doubling up (or tripling) on side dishes.
Weather: we really lucked out with the weather, but make sure to pack a rain jacket because Ireland can be a little wet!
And that pretty much does it! Have so much fun and be sure to leave a comment if you have any questions ❤️