What's in season in spring? Check out our Spring Produce Guide to find out! We're breaking it down by fruits and vegetables, and also sharing some recipes!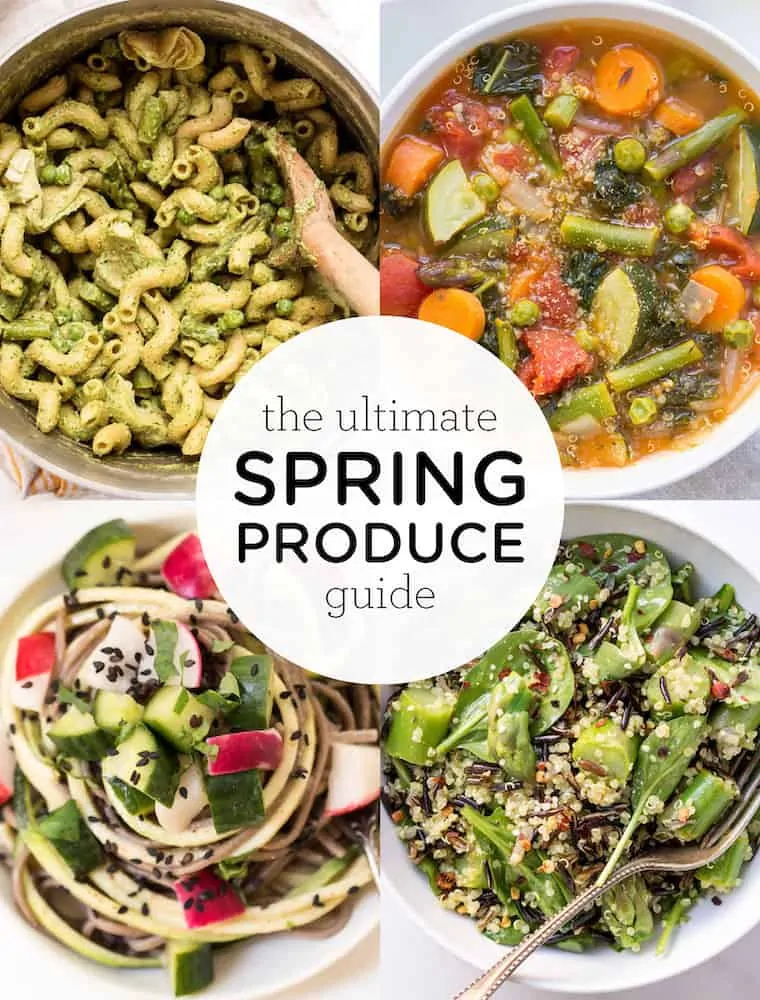 One of my favorite things to do is shop for produce! I've talked about how I navigate the grocery store before, but my first stop is always the produce section.
The produce section is where I get my inspiration. I see what's available, what looks good and build my meals around what I can buy. Sometimes that means my meal plan gets adjusted slightly, but most of the time I can adapt as needed.
Now that we're entering into a new season – hello, Spring! – I thought it would be fun to put together a little Spring Produce Guide for you. If you're anything like me, then you try to shop seasonally (as much as possible at least) and enjoy hitting up the farmer's market when you can. This guide will walk you through what you can expect to see on the stands and what products to reach for if you are eating seasonally!
What's In Season in Spring?
As we're getting into this new season, let's talk about what's fresh! When you head to the farmer's market, you're probably going to start seeing more and more fill their stands. Things like early spring greens, some less hearty root veggies like radishes and fennel, and if you're lucky you might even snag some fiddleheads!
On the fruit side, there isn't a ton to keep your eyes peeled for. As we ease our way into the later parts of spring, you'll start seeing stone fruits pop up and then we'll move into berries. Strawberries are always first, followed by raspberries and blueberries in early summer. The first stone fruits you'll start to see are typically cherries and apricots, followed by peaches, nectarines, and plums toward the early summer months.
This is an exciting time of year for all of us because we start to see lots more color and cheaper prices on things like kale and spinach. To make it as easy as possible for you, we've dropped you some lists (and recipes) down below!

The Ultimate Spring Produce Guide
Okay so now that we have an idea of what types of things are in season during the spring, it's time to break it down. We've separated them by spring vegetables and spring fruits. After each section, you'll also find recipes that use those respective veggies and/or fruits!
Spring Vegetable List
There tons and tons of spring vegetables! Here's our list:
Asparagus
Artichokes
Greens (arugula, kale, spinach, lettuce, chard, etc.)
Leeks
Fennel
Peas
Rhubarb
Fiddlehead ferns
Spring onions/scallions
And many of the other winter vegetables will still be available as well! Things like potatoes, onions, beets, carrots and more should still be there.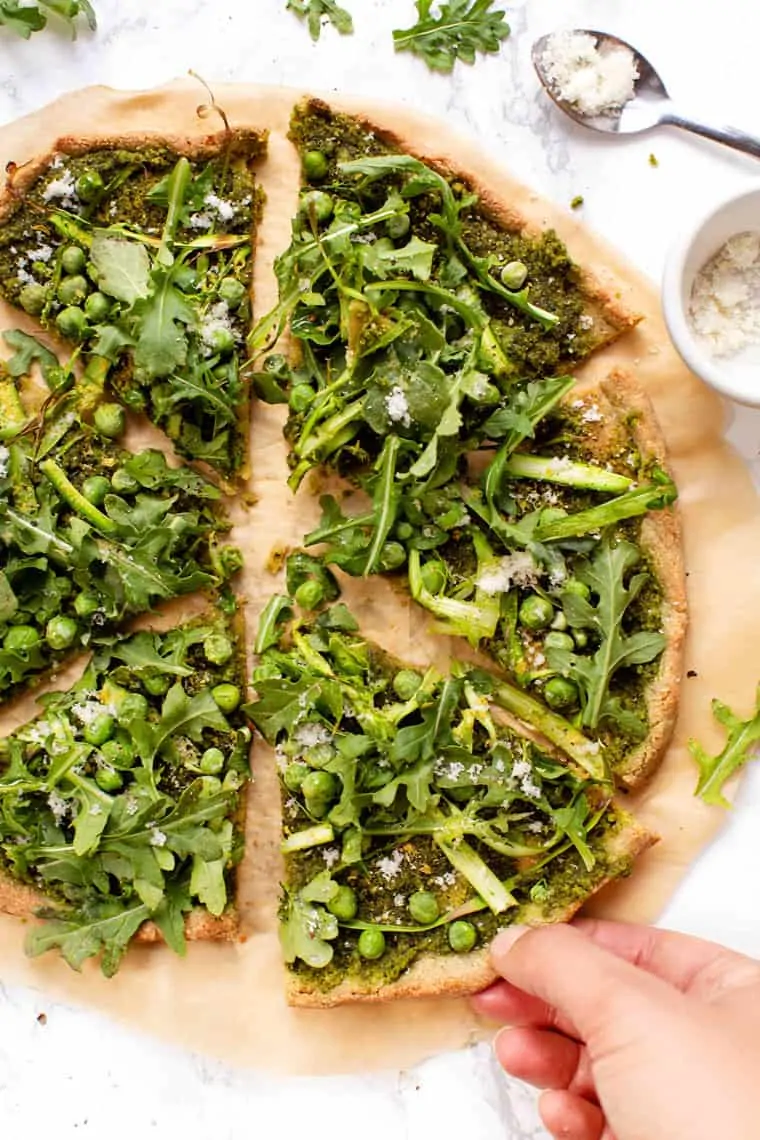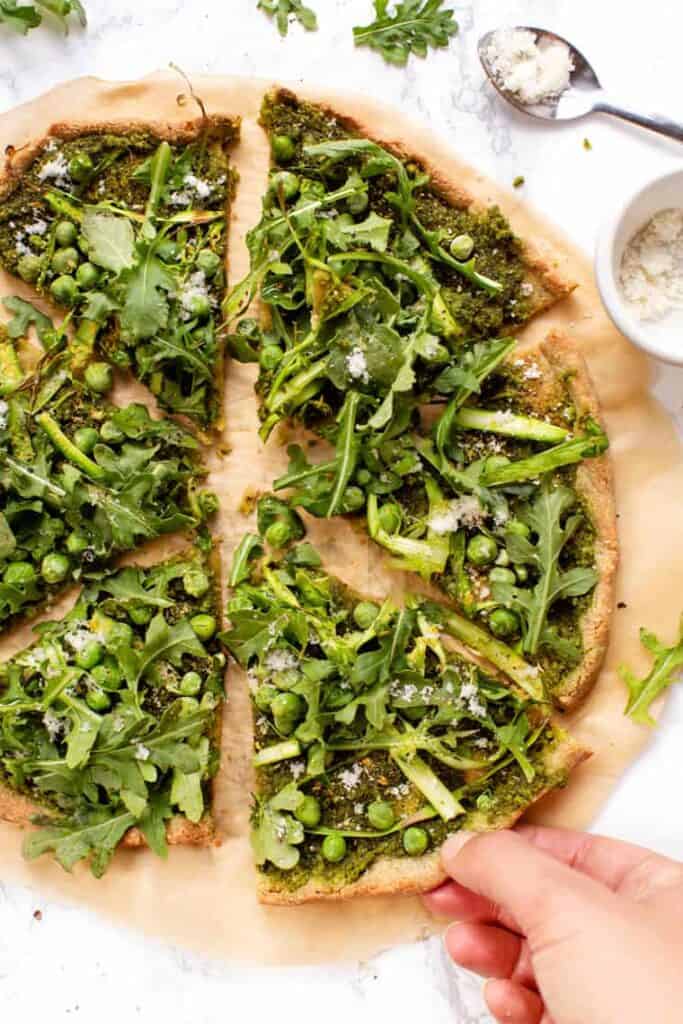 Spring Vegetable Recipes
With all this incredible Spring produce, what can we make? Here are some of my favorite spring vegetable recipes that I think you're going to love too!

Spring Fruit List
There isn't quite as much fruit ripe in the early spring, but in late-Spring, you'll find things like:
Apricot
Cherries
Citrus
Strawberries
Spring Fruit Recipes
So now that we've got our spring vegetables down, what about the fruits? Here are some of my favorite spring fruit recipes!
What's Your Favorite Spring Ingredient?
I'd love to know what item you get most excited about this time of year! For me, it's definitely asparagus, strawberries, and greens. They're staples in my diet this time of year and I just love it. Let me know your faves in the comments below!