Where to eat in Seattle when you're looking for healthy and delicious meals. Detailed by neighborhood, there's something for everyone on this long list.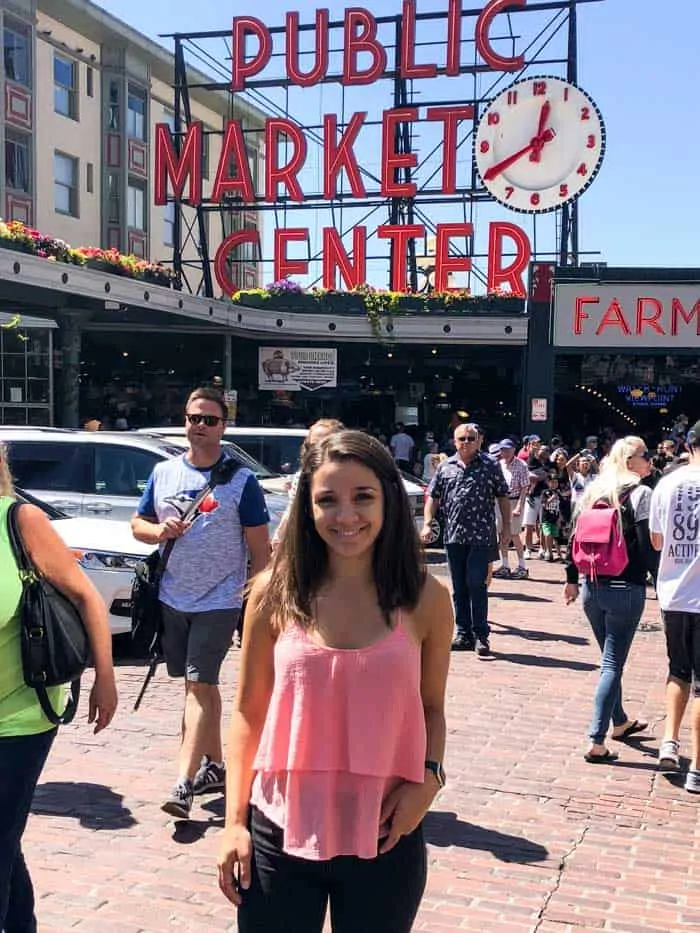 It's finally here! My travel guide to Seattle that includes where to eat, what to do and what neighborhoods to explore while you're there!
A little backstory…
For my 30th birthday, Matt and I decided to take a road trip from San Francisco to LA, but we had a few days extra so we ended up starting our journey in Seattle. We spent three days there at the beginning of August, and I gotta admit, I fell in love. So when I was asked to visit Cascadian Farm back in Seattle about a month later, I jumped at the chance.
Hence why this guide is just a teeny bit late. I ended up spending about a week there between both trips and in that time was really able to get some good recommendations. So this list is broken down by neighborhood and shares what to do and where to eat in Seattle. If you're heading there for vacation or live there and want to try some new spots, I hope this guide helps you!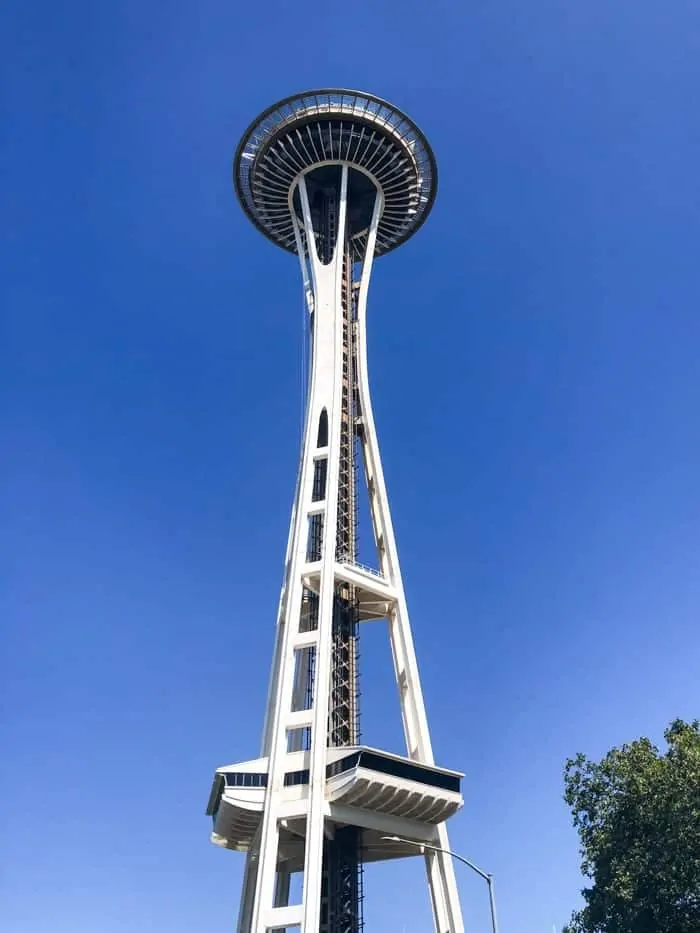 Downtown & South Lake Union
We stayed downtown at the W and I think it was definitely the best choice in terms of access. It's pretty much in the center of things, there's lots of shopping, there are happy hours and restaurants and it's close to the big attractions. I would say the W is a teeny bit out of the way, but I liked how close it was to the water. We could walk to the corner of the street and would be looking right at the Puget Sound!
What to do in Downtown & South Lake Union:
Pike Place Market – the oldest farmer's market in the country, this is a must see. It's crowded, but it's fun to browse the aisles, sample some food and check out the local crafts.
The Gum Wall – I don't know how this started, but the gum wall is one of the famous attractions in Seattle. It's right next to Pike Place market and
The original Starbucks – the first ever Starbucks started right across from Pike Place market and is still there. Be prepared to wait in line if you want to go inside! We didn't go in because it's just another standard coffee shop, but it's cool to see where it all began.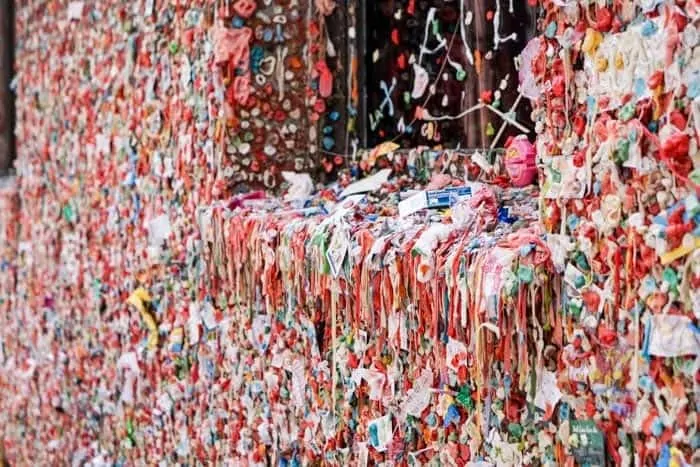 The Space Needle – built for the World's Fair, this building really does look like a spaceship. You can go up it to get great views of the city (which we didn't), but again, it's busy with long lines. It's also a little pricey so we didn't feel it was worth it!
Chihuly Garden – an amazing museum celebrating the glasswork of Chihuly a famous glassblower from the Seattle area. The installations are incredible – super colorful, very intricate and really spectacular. It's hard to believe some of these things are actual glass! There's also a glassblower on site that does demonstrations which were really fun to watch.
Seattle Aquarium – not the best aquarium I've ever been to, but still pretty darn fun. If you have kids with you, I'd say it's a must-see. They have a lot of really great wildlife and some mammals including the cutest little sea otters you've ever seen!
Seattle Public Library – super interesting architecture and worth a quick walk by!
Moorea Seal – a really cute boutique with local artisan goods like jewelry, clothing, shoes and housewares.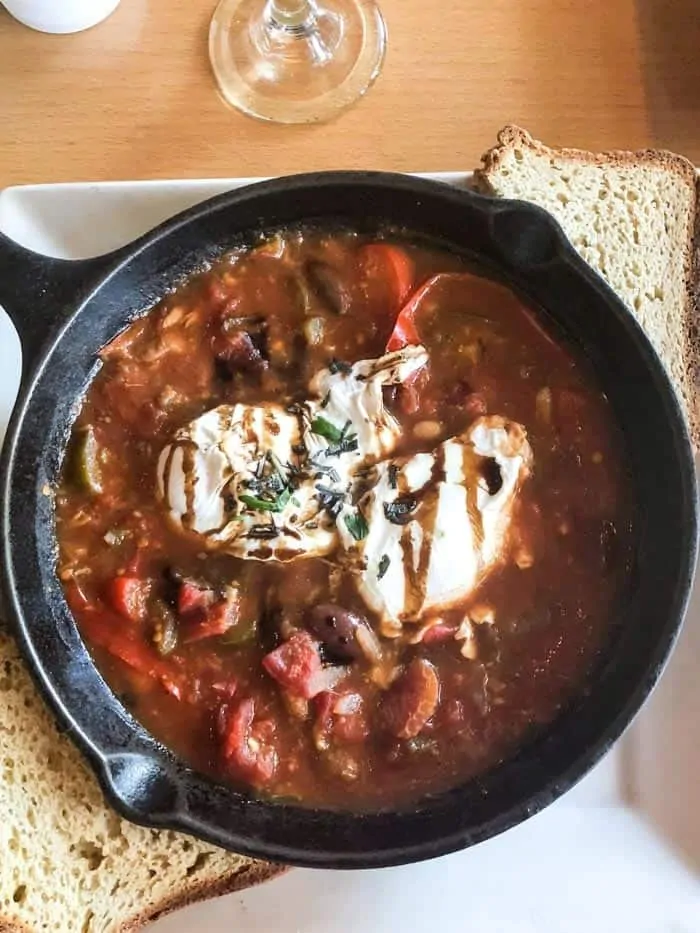 Where to eat in Downtown & South Lake Union:
Portage Bay – I went here with both Matt and my family because it's got something for everyone. The menu is large, there are tons of seats and the food is pretty good.
Pike Place Market – fun to walk around and browse the food stalls/surrounding restaurants.
M Bar – we weren't able to go up (no reservations), but from what we read it's the best rooftop bar in Seattle.
Sweetgrass Food Co.– went here twice on my second trip and loved it! They have amazing smoothies, awesome acai bowls and savory bowl-type meals for lunch. It's quick, healthy and super flavorful!
Mr. West Cafe – great matcha and coffee bar!
Dahlia Bakery– not gf or vegan-friendly, BUT I took Matt and my parents there and both parties said it was one of the best breakfast sandwiches they've ever had (on homemade English muffins).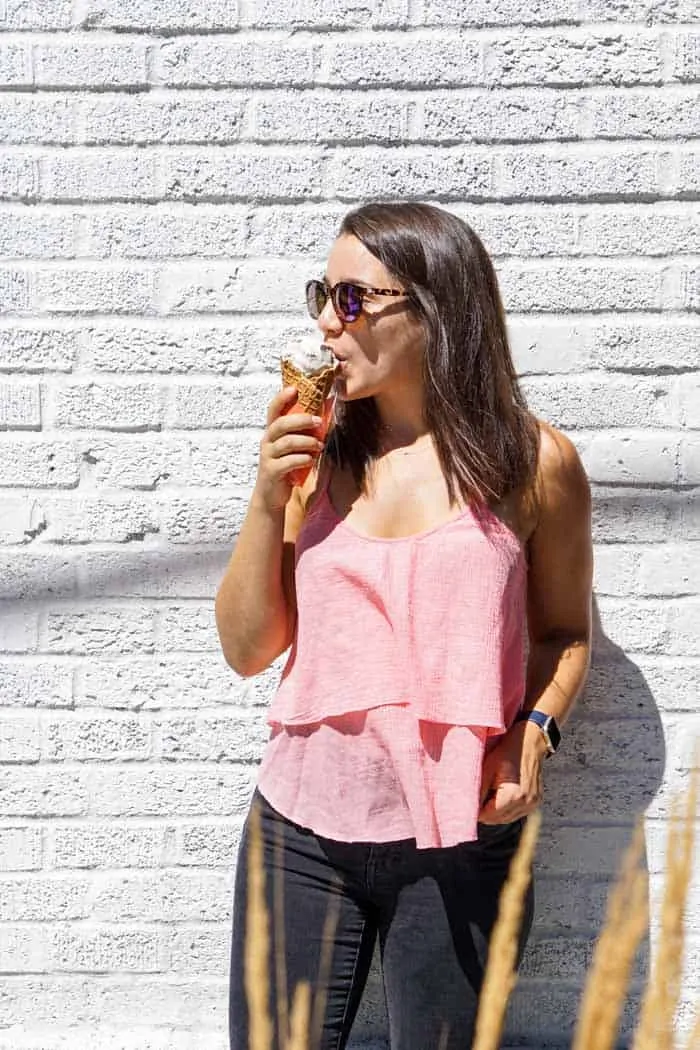 Capitol Hill
The area of Capitol Hill wasn't what I thought it was going to be – but it's still really fun. For those of you who are familiar with New York, I would say Capitol Hill is kind of like Brooklyn. Great food, kind of quirky, definitely trendy with some retro sprinkled in for fun. There are tons of great places to eat for dinner and between the two trips, I had four of my 6 dinners there.
What to do in Capitol Hill:
Starbucks Reserve – if you're a coffee fan, this place is heaven! You can see the whole roasting process, as well as sample some delicious cocktails and light bites.
Boutique shopping – there are lots of small boutiques around Capitol Hill, so just explore and see what you find!
Explore the various vintage shops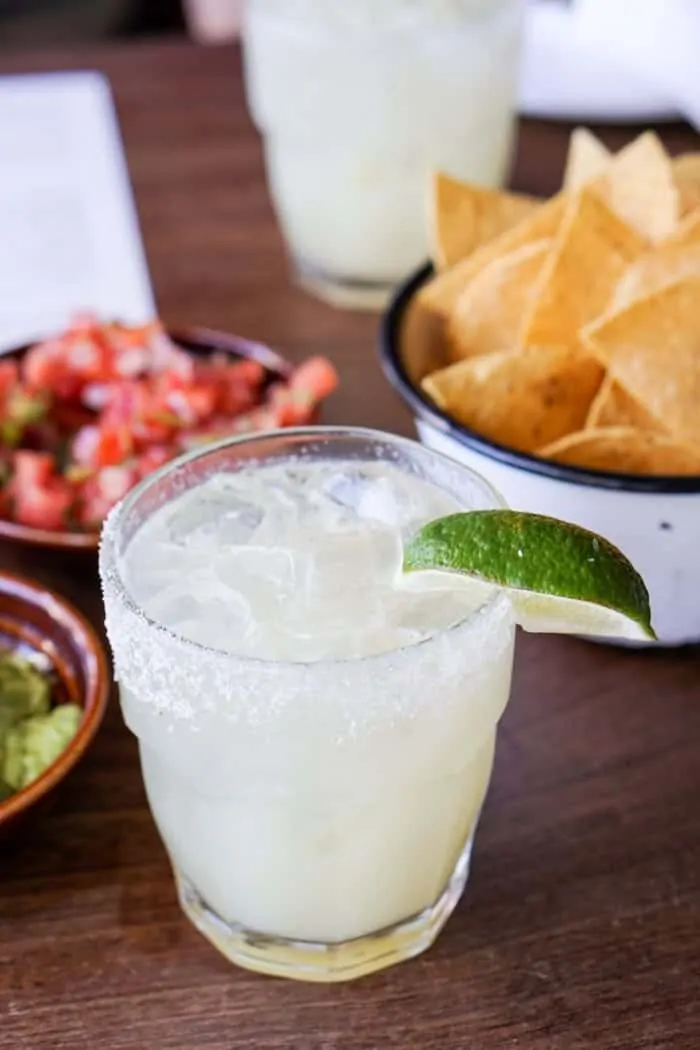 Where to eat in Capitol Hill:
Barrio – an awesome Mexican place with pretty healthy options, tons of GF and also lots of vegan. Great margaritas, great chips and guac and awesome tacos!
Plum Bistro – a vegan restaurant that serves up comfort food with a healthy spin. They've got salads, bowls, mac and cheese, pizza and more, with lots of GF options.
Frankie & Jo's – if there's one place you stop, it's here. Hands down the BEST vegan ice cream I've ever had! Annnd they have GF waffle cones which makes the whole experience even better. Amazing flavors and incredible consistency!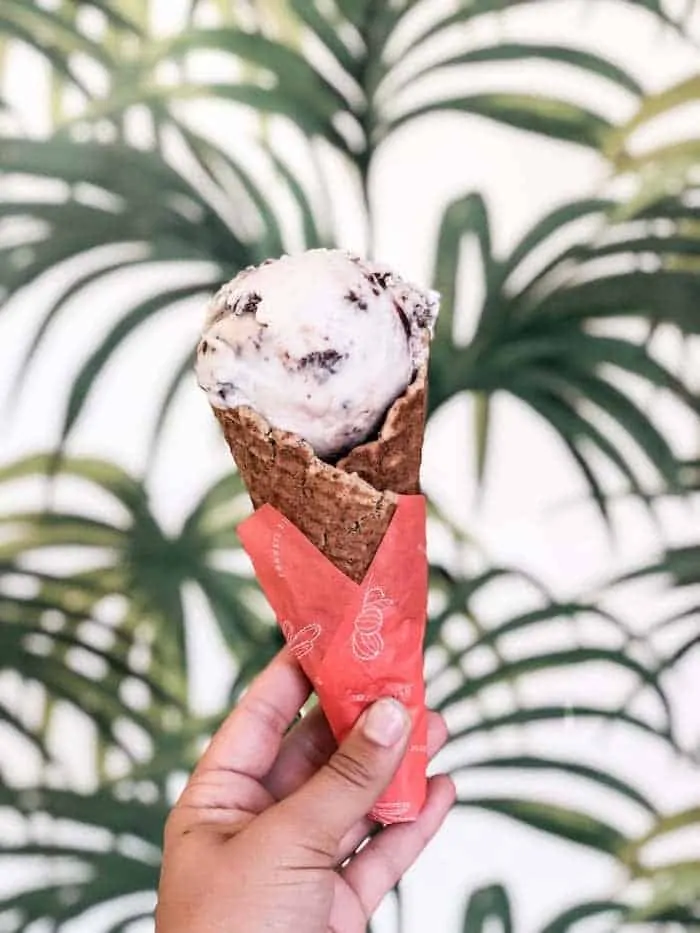 Juicebox Cafe – cute little cafe that serves up matcha, coffee, golden milk, smoothies and healthy breakfast & lunch fare.
Stateside – we didn't end up eating here but have only heard amazing things about the food and atmosphere. It's French-Vietnamese fusion which I think sounds awesome!
Terra Plata – we went here for dinner and would actually recommend brunch instead. The dinner wasn't great, but I've heard their brunch is awesome. If you can snag a spot on the rooftop, definitely do that!
Tavern Law – a really cute bar right next to Barrio that serves great drinks and good light bites. I've been there a few times and really liked everything I ordered!
Tallulah's – a little out of the way, but surprisingly great. Amazing atmosphere, lots of options for all types of allergies and great food. It was a hike to get there but was one of our favorite meals.

Green Lake
Definitely a more residential area of the city, we went up to Green Lake one of our mornings and just wandered around the lake. It's really beautiful up there! There's a flat path that goes all the way around the lake, with tons of people walking, jogging and biking. We also saw tons of dogs which of course I loved!
What to do in Green Lake:
Check out the lake!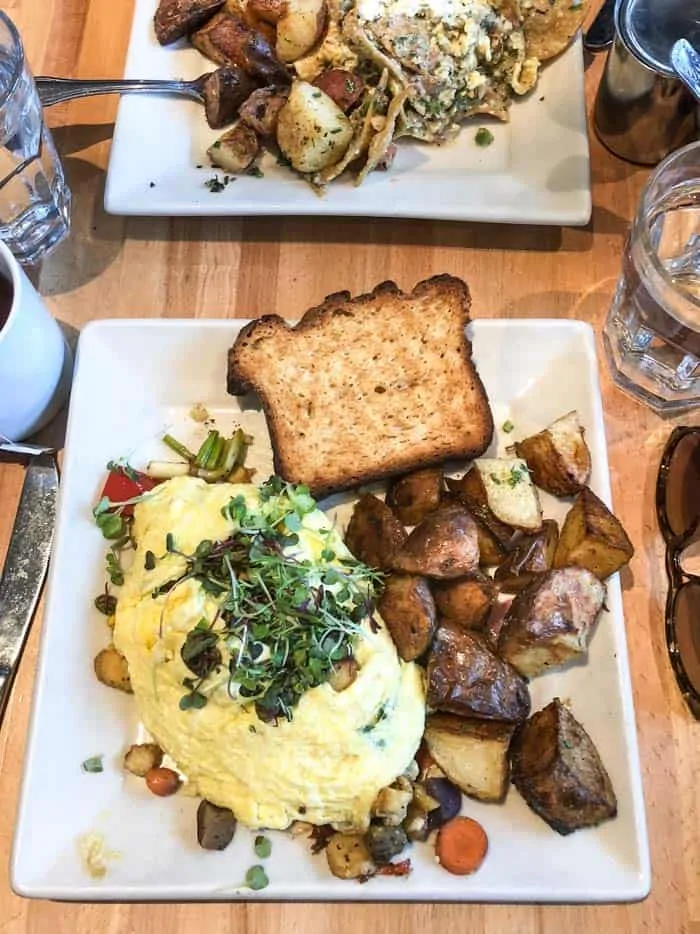 Where to eat in Green Lake:
Portage Bay – there are a few of these around the city and is a great spot for brunch post-walk around the lake!
Retreat – need a quick coffee, matcha or smoothie before you head to the lake? Retreat is perfect. They've got tons of options, baked goods, kombucha and all the coffee/tea fixings you could want.
Wayward Vegan Kitchen – if you're with an all vegan group, this is a great option. Their food looks amazing; it's veganized diner food. Things like burgers, waffles, pancakes, and more. Great for a heavy brunch or lunch!

Ballard & Fremont
These were probably two of my favorite areas in Seattle – the two places I could envision living if we ever moved there. Both have a very cool, hip and casual vibe, but also lots going on. On Sundays, there are two markets – one in Ballard and one in Freemont. There are also tons of great restaurants and they're both along the river so great for biking and exploring.
What to do in Ballard & Fremont:
Fremont Sunday Market – I thought this was a farmer's market, but it's actually more like a craft market. There aren't many food options (a few trucks at the end), so it's mostly focused around the
Ballard Farmer's Market – only open on Sundays, but it's one of the best farmer's markets I've visited! So much vibrancy, lots of amazing produce, but also local artisan food makers. Things like honey, bakeries, vegan cheeses and more. There's also a ton of cute boutique right long that main street; you could spend an entire day here!
Theo Chocolate Tour – if you're a chocolate lover, you've got to stop here. Not only can you sample all their chocolate, but you can also take a tour of their factory to watch the chocolate-making process.
Gas Works Park – we actually didn't end up getting down here, but I definitely recommend if you have the time. From what I've read, it's a great view and fun to just walk around.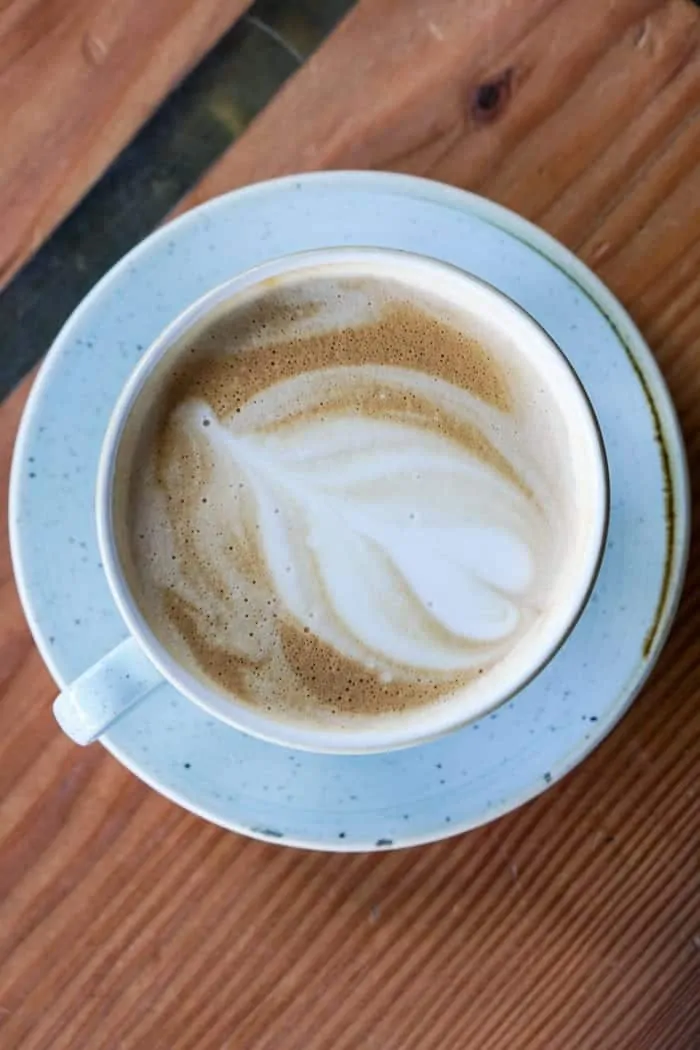 Where to eat in Ballard & Fremont:
Walrus & The Carpenter – we actually didn't end up getting to go here either of the visits, but it's still top of my list. I've heard amazing things, the menu looks awesome and if you've got an oyster lover in your life, it's a must-stop!
Gracia – another awesome Mexican restaurant that we had happy hour at and really loved. Great guac, homemade chips and really delicious ceviche. Their happy hour menu was a little limited, so I'd recommend going for dinner if you're craving Mexican!
The Ballard Farmer's Market – there are dozens of stalls, as well as food carts with all sorts of fare for you to try. Find the cookie spot (can't remember the name) with vegan + gf cookies…they're AMAZING!

Queen Anne
Again, this is more of a residential neighborhood and we didn't spend much time here. We actually ended up riding our bikes from Ballard to Queen Anne and it was probably the biggest hill I've ever had to bike up! We had to get off multiple times to push because it's just so long. BUT when you get to the top of that hill? The views are unparalleled. It's a must-visit if you want to get a panorama of the Seattle skyline. We went during the day, but I bet it's also stunning at night!
What to do in Queen Anne:
Kerry Park – arguably the best view of the city, Kerry Park is awesome for a quick photo op. There's not much there aside from the view, but it's well worth it on a sunny day!
Where to eat in Queen Anne:
El Diablo Coffee – if you need a little afternoon pick me up while you check out the view, stop my El Diablo. Great coffee, an interesting menu and they even have matcha!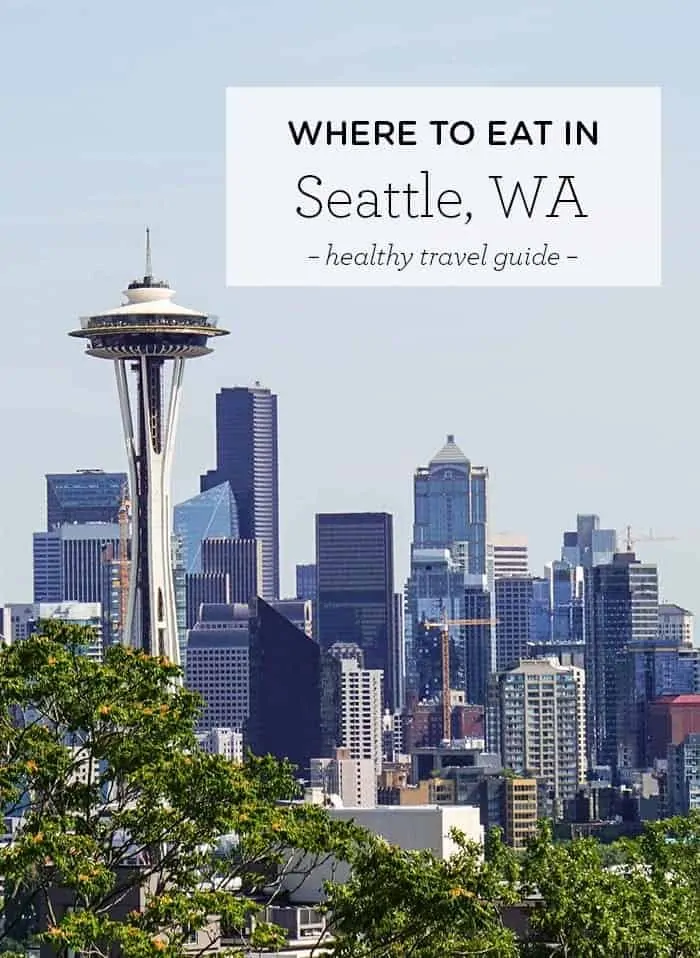 Places we missed!
We didn't have quite enough time to really explore the city – there is SO much to do and see! Next time we go out there, we'll definitely check out West Seattle and maybe some of the islands. I've heard that Alki Beach is amazing and has a few great restaurants.
We also didn't spend much time shopping, so in terms of boutiques and things, I'm not quite sure. Downtown has all the major chains, but I personally like to find smaller gems. Seattle is super walkable and each neighborhood has its own vibe. Of course, you've heard about the weather, so if you can plan your trip for the summer, I'd recommend it. Seattle has an amazing summer; not too hot, lots of sun and just stunning with the lake and surrounding mountains.
Anywhere we missed?
Share some of your favorites down in the comments! I'd love to hear what your favorite spots in Seattle are!