Check out this list of 17 amazing one pot vegan dinner recipes! Perfect for those nights when you're feeling tired and overwhelmed.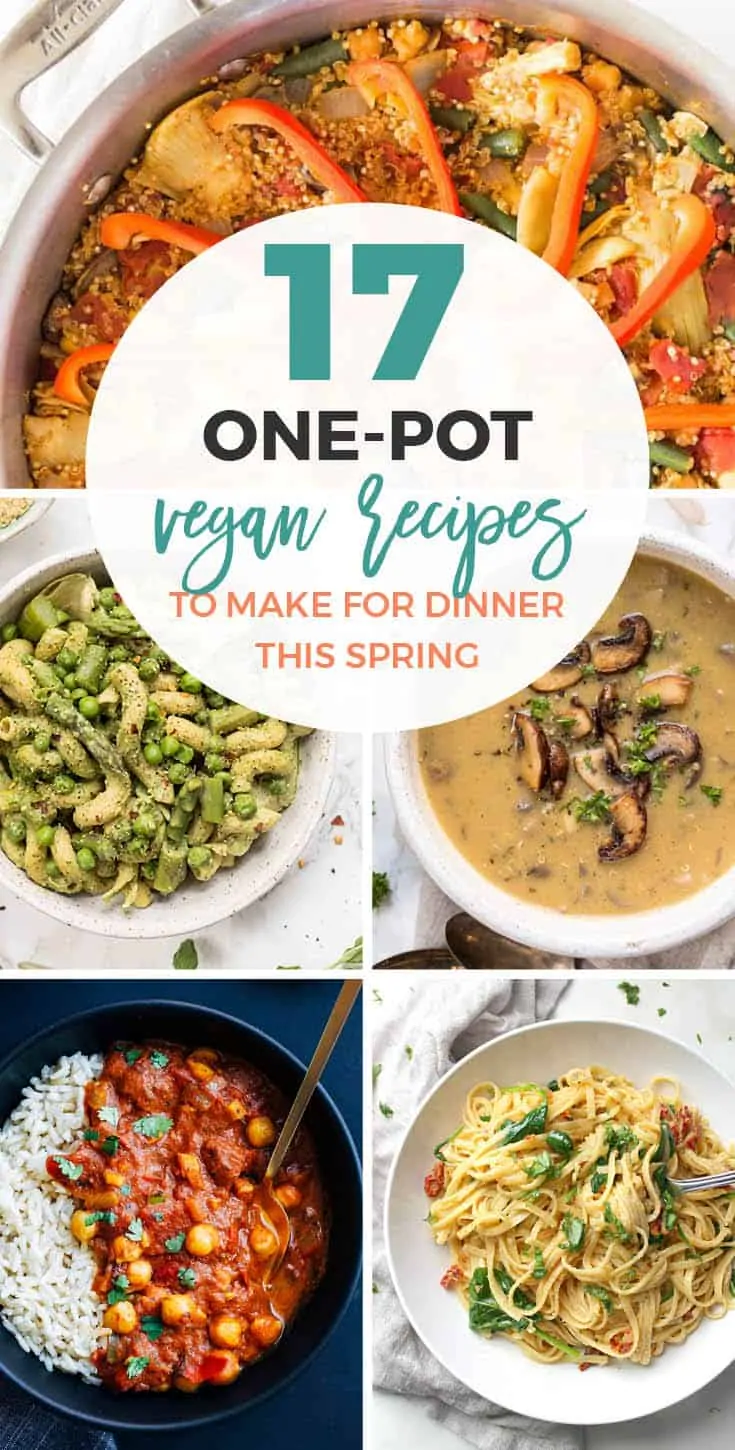 Feel like you have no time to make dinner? Feel drained by the idea of doing dishes? I feel ya!
That is me like nearly every night of the week, which is why you'll often find me eating a salad (or leftovers). But feeling tired, overworked and just a general lack of motivation in the kitchen, that's NOT an excuse for not eating a healthy, flavorful and exciting meal.
So… let's get some inspiration happening up in here, shall we?!
Today I'm rounding up 17 of the BEST one pot vegan dinner recipes I could find in hopes to inspire you on those nights where cooking is feeling totally out of the questions. These recipes are all healthy, easy and yes, made in just ONE POT (= minimal dish duty!).
And make sure to add this page to your bookmarks bar, or pin these photos to Pinterest, so you can come back to this list over and over and OVER again!
Happy one-pot vegan cooking ♡