These are the best summer quinoa salad recipes, including vegan, vegetarian, and gluten-free options so there's a fresh, healthy salad for everyone!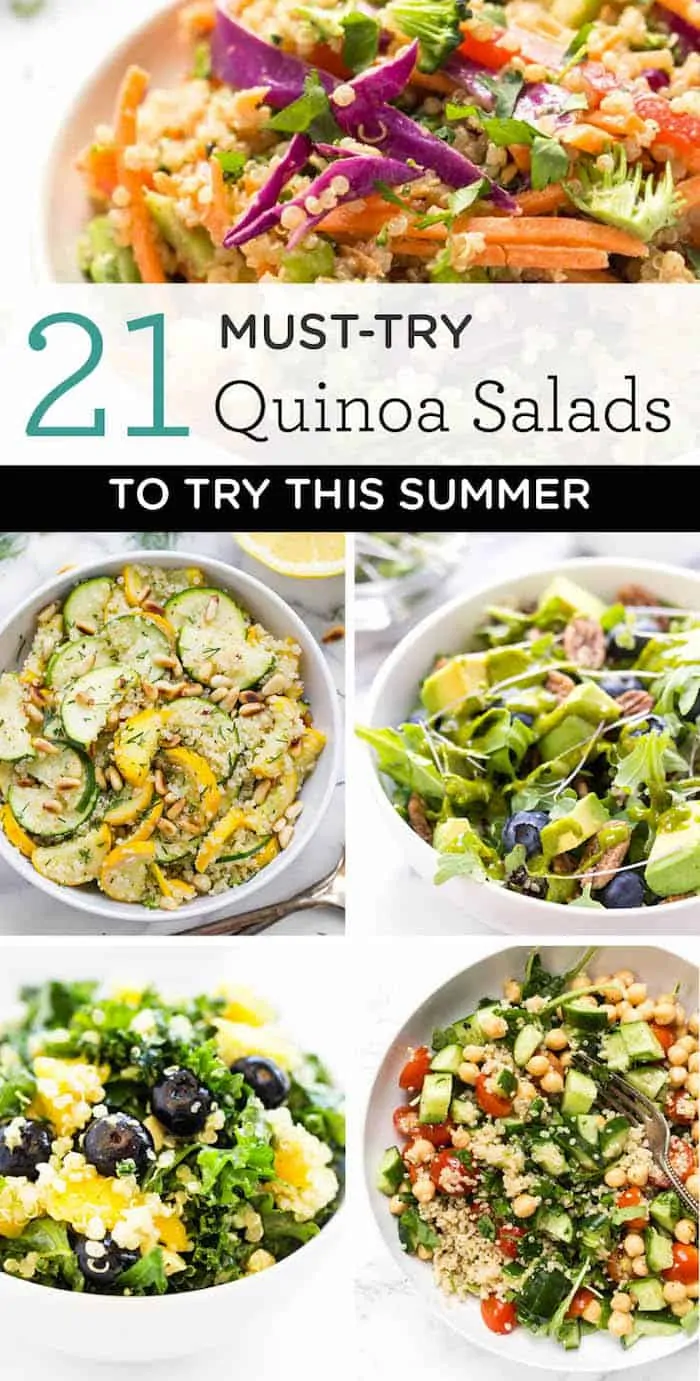 There's nothing like the official start to summer. I love the long days, all of the sunshine, the heat (in moderation!), and all of the fresh foods that come along with sweet summertime.
That means plenty of seasonal produce. Veggies like zucchini, cucumbers and fresh tomatoes. And fruit like strawberries, peaches and plums. I just can't get enough!
One of my favorite ways to eat more summer produce is to make hearty grain salads with fresh veggies, nuts, beans, greens and of course, quinoa!
I've been making seasonal quinoa salads forever, so I've rounded up my favorite summer quinoa salads to inspire you to eat more beautiful produce this year.
There are gluten-free, vegan, vegetarian, nut-free and allergy-friendly recipes for every palate on this list.
VIDEO: Healthy Quinoa Salad Recipes (4 Different Ways)
Best Summer Quinoa Salad Recipes
Most of these recipes store well, so if you're looking for a healthy make-ahead side dish or lunch, why not try one of these healthy grain salads?
Quinoa Salads with Fruit
Summery Quinoa Salads with Nuts and Seeds
Quinoa Salads with Beans
Veggie-Packed Quinoa Salad Recipes for Summer
If you make any of these Quinoa Salad Recipes, be sure to let me know what you think with a comment below! And be sure to check out all of my salad recipes for more veggie inspiration.