A simple way to start your day, with this energizing matcha latte made with brain-boosting ingredients like MCT oil, maca powder + matcha green tea!
Looking for a classic matcha latte recipe? Try this simple matcha latte.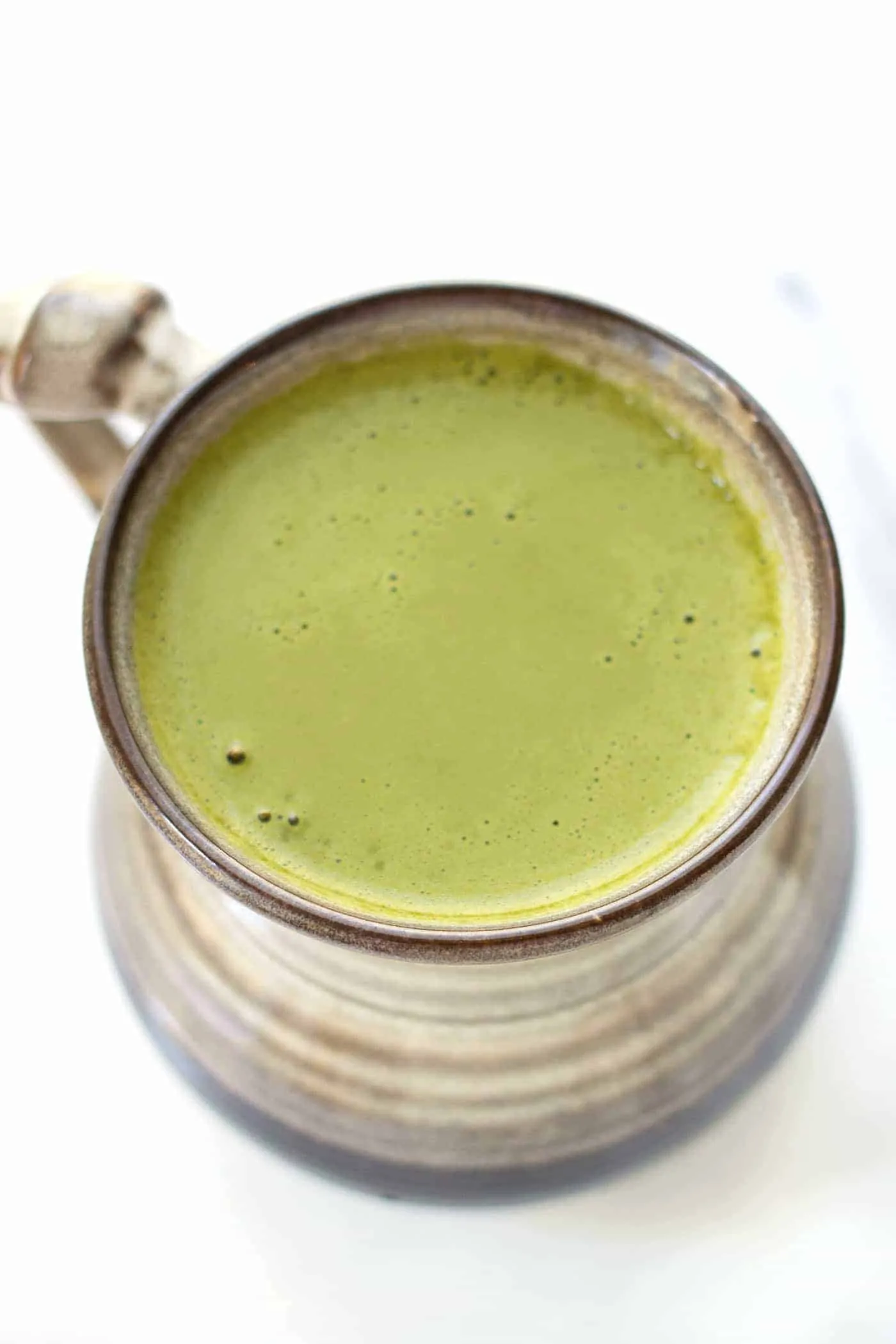 When I fall in love with a food, I fall in love hard. As in, I make it every single day for weeks and weeks. This is no exception, I simply can't start my day without this energizing matcha latte.
Matcha has hit the health food world by storm, and even though I'm a little bit late to the party, I wanted to share my spin on my delicious morning beverage. It's a bit untraditional, but it's packed with brain and energizing ingredients that really kickstarts your day.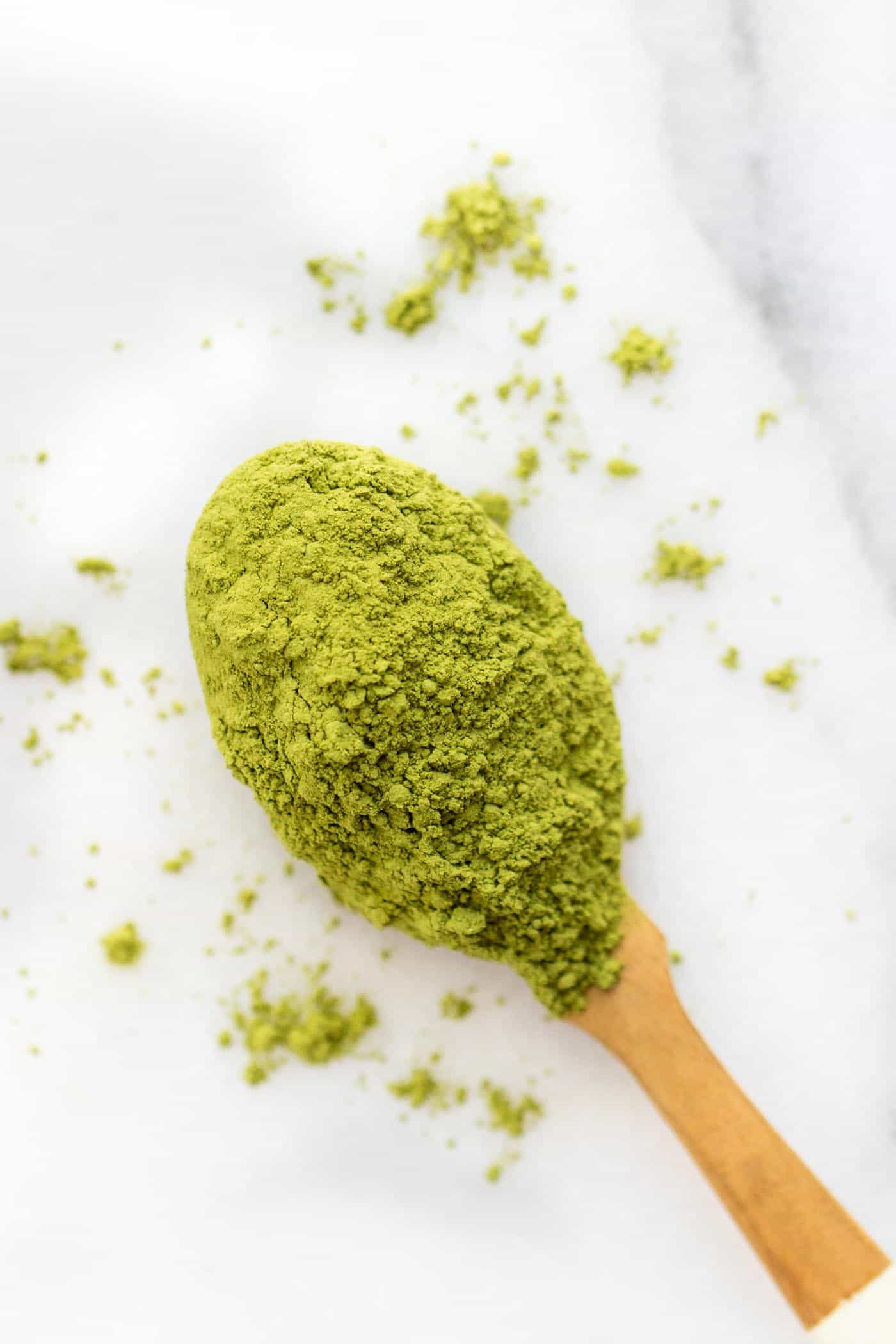 What is matcha?
Matcha is a finely ground powder made from young green leaves that have been part of both Japanese and Chinese culture for centuries (if not longer). It has a somewhat soft taste – not mild per se, but certainly less grassy than some other green teas – and I actually find it to also be a tiny bit sweet.
What's so wonderful about matcha is its nutritional properties. Unlike other brewed green teas, matcha powder is made from the entire leaf, meaning you're ingesting the leaves themselves which gives you a boost of chlorophyll and other phytonutrients, as well as tons of antioxidants, vitamins, and fiber.
Like other green teas, matcha does contain caffeine, which is one of the reasons why I love drinking it in the morning. It's not as powerful as coffee, but it's still effective if you're feeling a little sleep or just need an added boost. I find that I'm much more focused when I have a matcha latte in the morning. Matcha has also been shown to support our body's natural detoxification process, boost metabolism and mood as well as enhance concentration.
When making matcha, you are traditionally supposed to whisk it with a bamboo whisk and then pour in your water/milk. I do things a little bit different (and I hope I don't offend anyone in writing this), but I make my matcha lattes in my blender.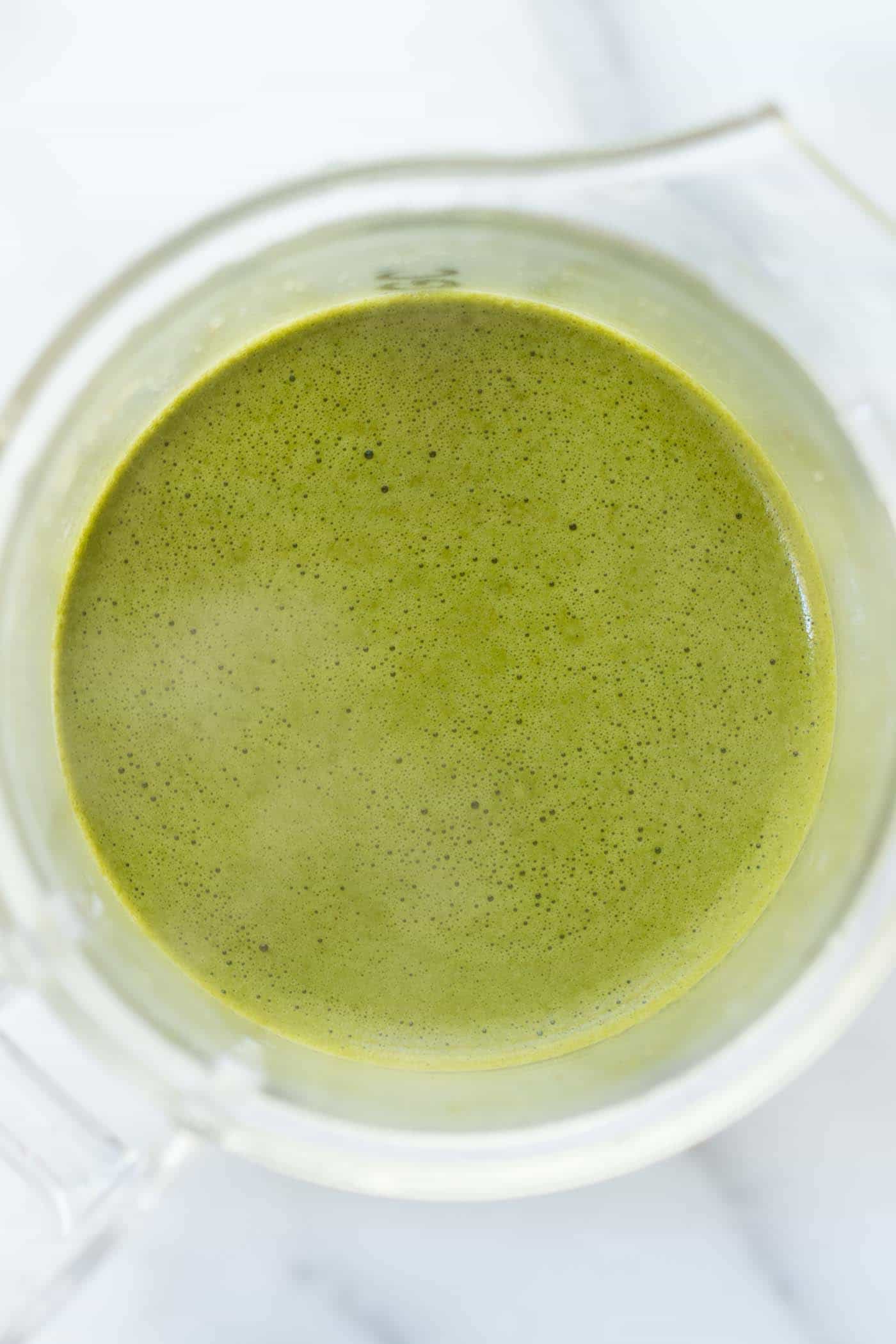 I love it because of how quick it is. I just add my matcha and my other energy-boosting ingredients, along with some water, some coconut milk and a little sweetener and in 10 seconds I'm good to go. Plus, since the blender whizzes it up really quickly, I find that it also helps create some foam without the need for a milk frother (bonus!).
So…what's the real secret to a perfect energizing matcha latte? MCT oil, maca powder, cinnamon + turmeric.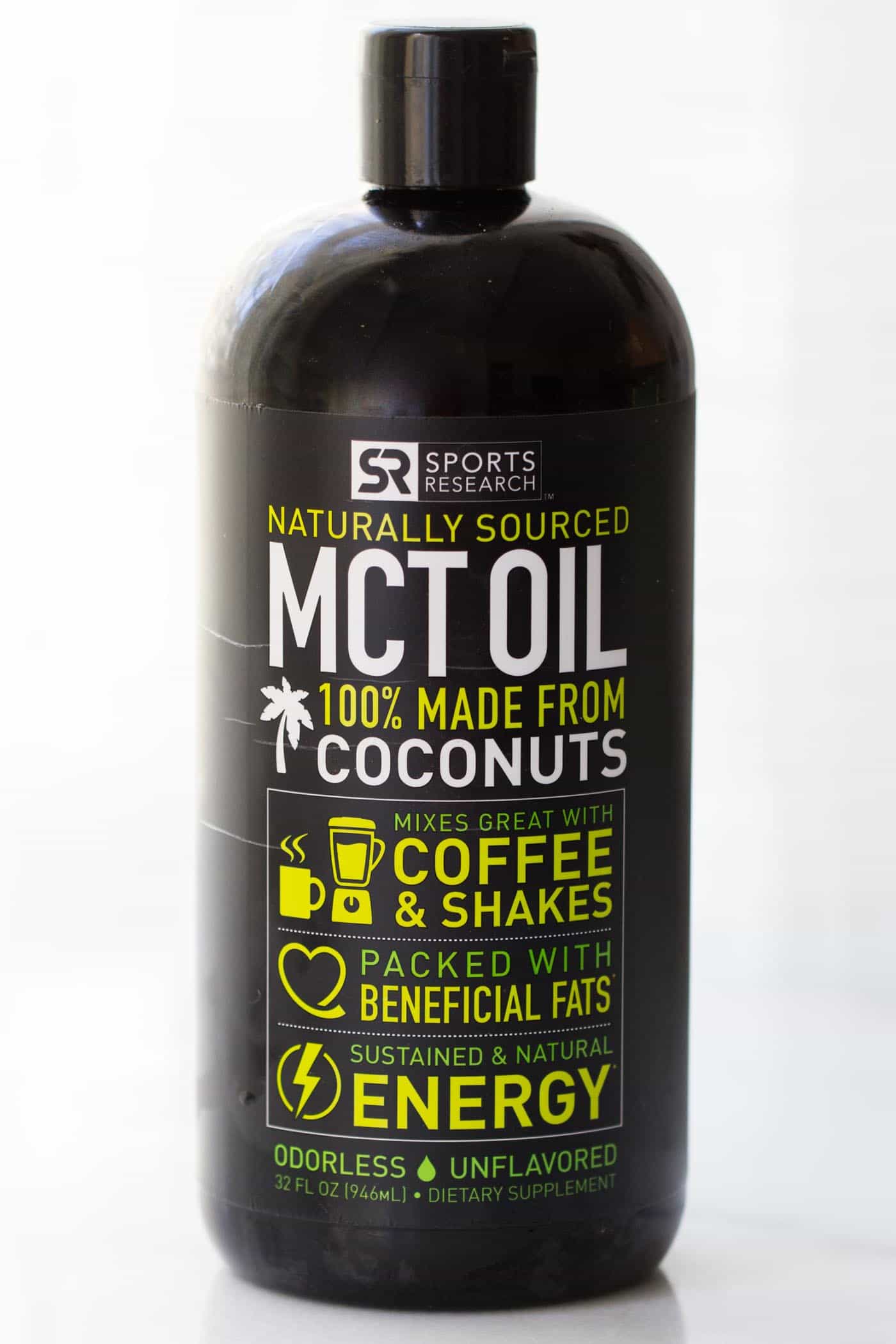 MCT oil, which stands for medium-chain triglyceride oil, is what you find in things like coconuts and grass-fed meats. MCTs have been shown to be much easier to digest and go directly to the liver and brain instead of being stored as fat. These types of oils are used by our body as fuel and can boost our metabolism and actually reduce stored body fat. Since MCTs are smaller molecules, they permeate cell membranes more easily (which makes them easier to absorb and digest), but they are also great for gut health, have antioxidants AND are anti-inflammatory.
I use this MCT oil which is made from coconuts, but if you eat animal products, you can also go for grass-fed ghee.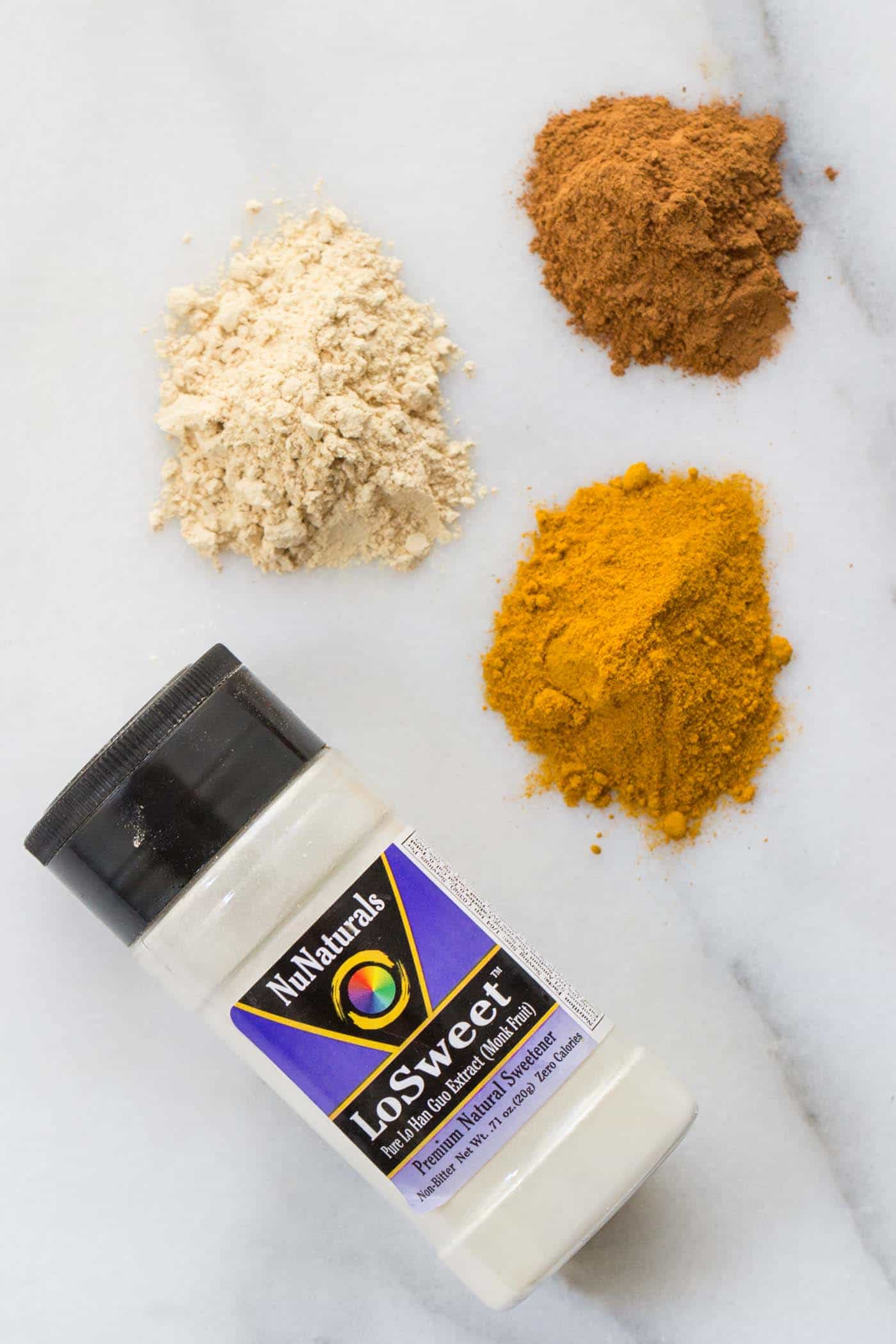 For my other brain and energy-boosting ingredients, I used some of my favorite spices: cinnamon + turmeric, as well as maca powder. Cinnamon is great of stabilizing blood sugar, turmeric is incredibly anti-inflammatory and maca.
Maca, which is found in powder form, is made from the root of the maca plant and is known to nourish the body's endocrine system and help us cope with stress. Maca also energizes naturally, without the side effects that you get from caffeine. It's also great for regulating hormone balance, increasing fertility and is even believed to be a strong aphrodisiac. (say whaat!?)
And then for my sweetener…I've really been loving monk fruit extract! It's similar to stevia but actually purer. Most stevias have a bunch of other ingredients in them, and this one that I found on Amazon was just 100% monk fruit extract. A little goes a long way, so I just used a few dashes to make the latte perfectly sweet. I love it!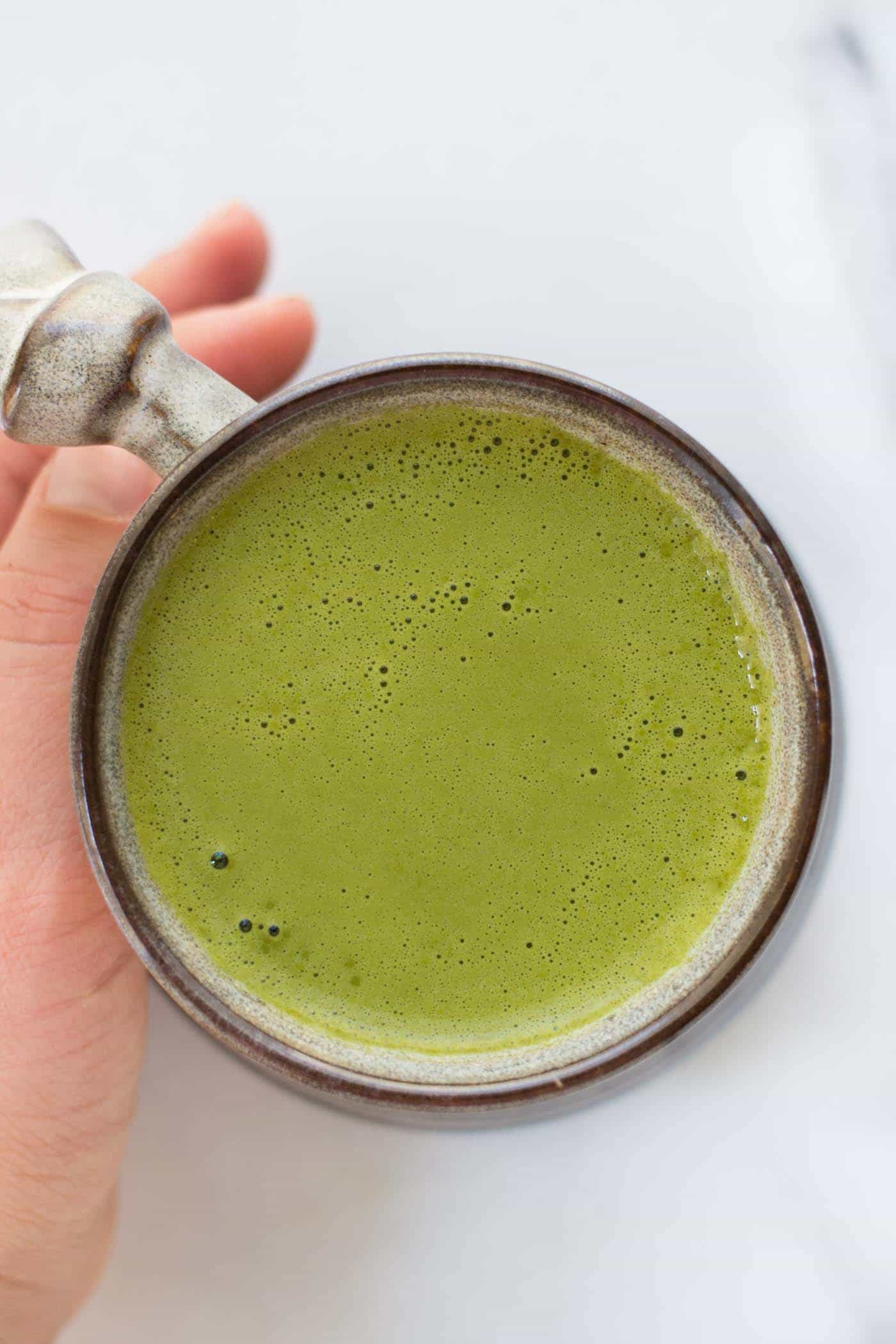 The combo of ingredients is absolutely PERFECT in this latte.
Then add some fat to help make the latte extra creamy and frothy. The spices add some warmth and highlight the flavor of the tea, and the maca is there almost in the background. With a slight caramel note, it's subtle but really helps to elevate the entire latte.
So whether you're looking for an energy boost in the morning or want to try something other than coffee, this energizing matcha latte is perfection. So simple to make, filled with amazing ingredients and tastes delicious!
Your turn…
Have you tried matcha before? I'd love to know how you normally make your lattes! And if you have experience making matcha the traditional way, let us know in the comments below. Always trying to learn new things 🙂
xo Alyssa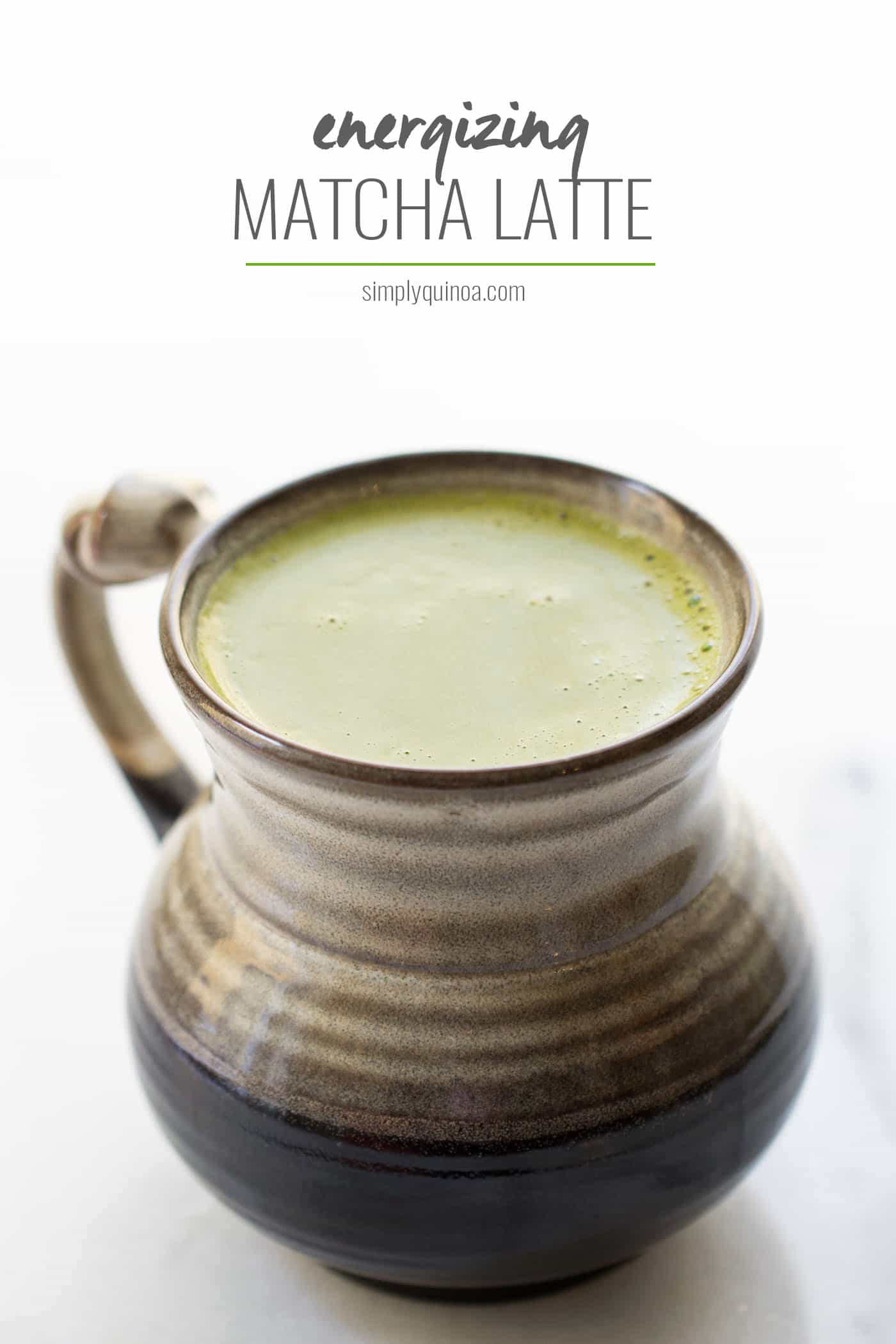 More Matcha Latte Recipes to try:
Energizing Matcha Latte
So whether you're looking for an energy boost in the morning or want to try something other than coffee, this energizing matcha latte is perfection. So simple to make, filled with amazing ingredients and tastes delicious!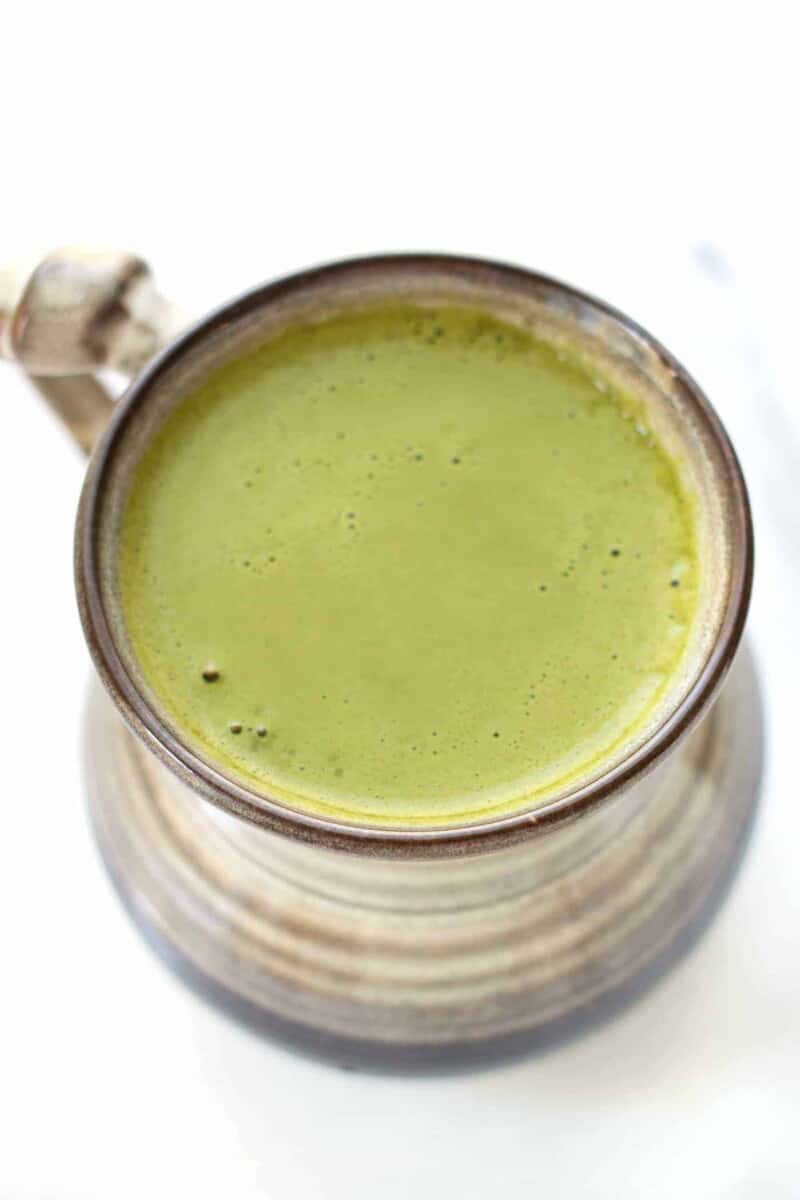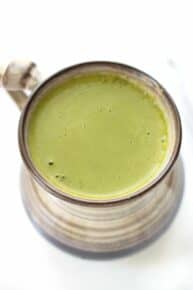 Instructions
Add all ingredients to your blender and blend on high for 10 seconds until creamy and frothy. Serve immediately and enjoy!
Nutrition
Calories:
197
kcal
|
Carbohydrates:
7
g
|
Protein:
5
g
|
Fat:
16
g
|
Saturated Fat:
1
g
|
Sodium:
73
mg
|
Potassium:
211
mg
|
Fiber:
1
g
|
Sugar:
4
g
|
Vitamin A:
580
IU
|
Vitamin C:
8.7
mg
|
Calcium:
170
mg
|
Iron:
1.2
mg
Filed Under: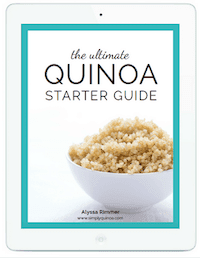 New to cooking quinoa? Grab your FREE Quinoa Starter Guide!
Become part of the Simply Quinoa community and receive weekly emails with exclusive content that I only share in email, as well as my in-depth guide to starting your quinoa journey.
Want more clean eating recipes?
Follow my board on Pinterest!