A rose matcha latte recipe that is full of healthy beauty foods. It's not only a natural energy drink, but it's also amazing for your skin, hair and nails!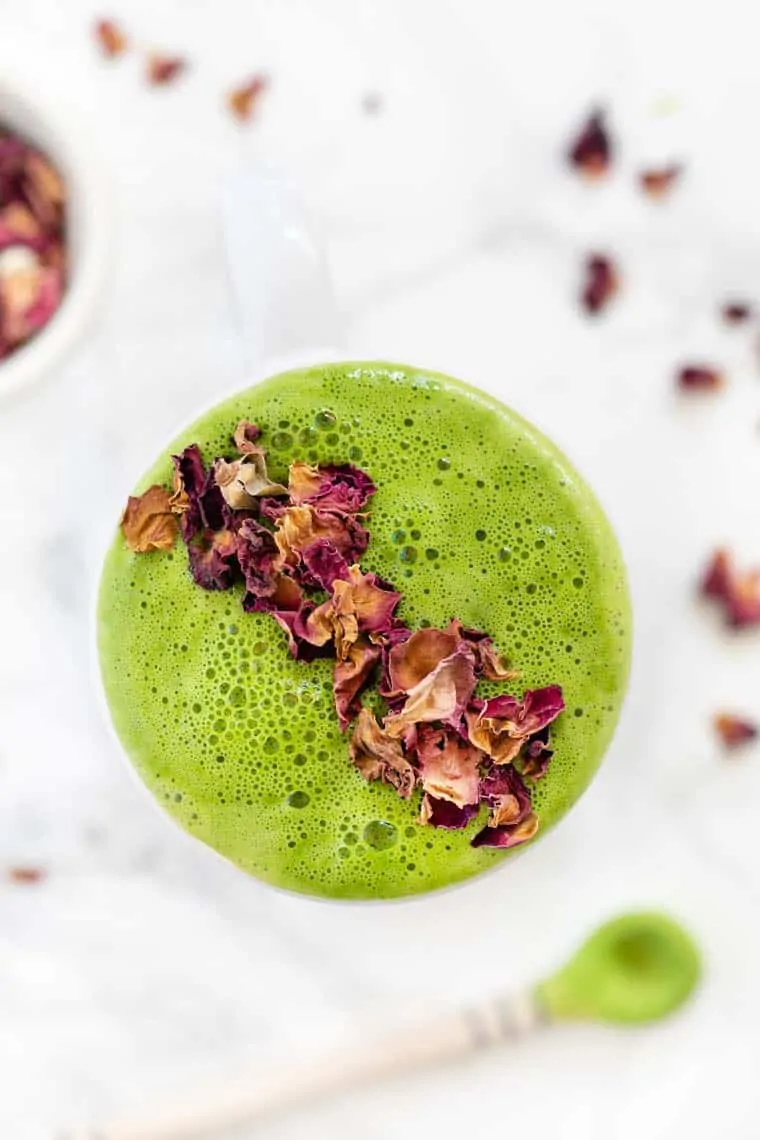 We're back with another version of my favorite drink on the planet: a matcha latte!
If you've been following for a while then you know I start every single day with a pumpkin spice matcha latte. It's one of the things I look forward to most in my day and is an integral part of my morning routine.
While I am a major creature of habit, I also realize the importance of changing things up. So today I wanted to share my other favorite way to make matcha: this amazing (and beautifying) rose matcha latte!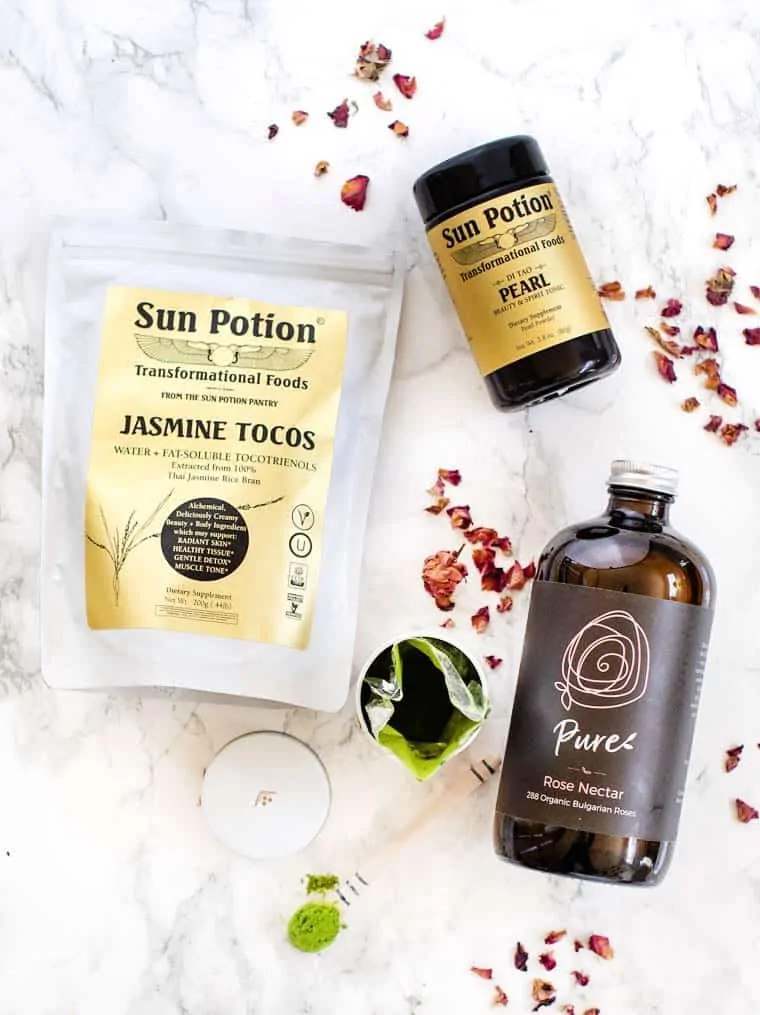 Superfoods for Skin, Hair & Nails
I often get asked what I do for my skin and hair, and while I think products help, it's really what I put into my body that counts. It's 100% true that beauty comes from within and what we put into our body shows on the outside.
However, there are also tons of foods that are specifically beneficial for beauty. The list is long, so I think we'll do a whole other post on beauty foods, but for now let's just look what's inside this rose matcha latte.
Matcha Powder: matcha itself is actually an amazing beauty ingredient. It's packed with antioxidants which can help with radiance, as well as chlorophyll which is great for detoxification.
Jasmine Tocos: my new favorite adaptogen powder is probably jasmine tocos and I think it's one of the things that has really helped my skin. Tocos has been shown to support radiant skin, but also healthy tissue, gentle detox and muscle tone. It's also super creamy, high in fiber with just a touch of natural sweetness so it tastes amazing in this latte!
Pearl Powder: Pearls have been used for thousands of years to support longevity and radiance. Pearl powder is packed with antioxidants, helps reduce inflammation, supports our body's natural collagen production and it's packed with trace minerals like calcium, zinc, iron, selenium & amino acids.
Rose Nectar: Rose is an amazing ingredient for the skin! And this rose nectar is the best product on the market (#notsponsored). It's not diluted, 100% pure, organic and also ingestible. Rose has been shown to promote radiant and glowing skin, and it also tastes delicious!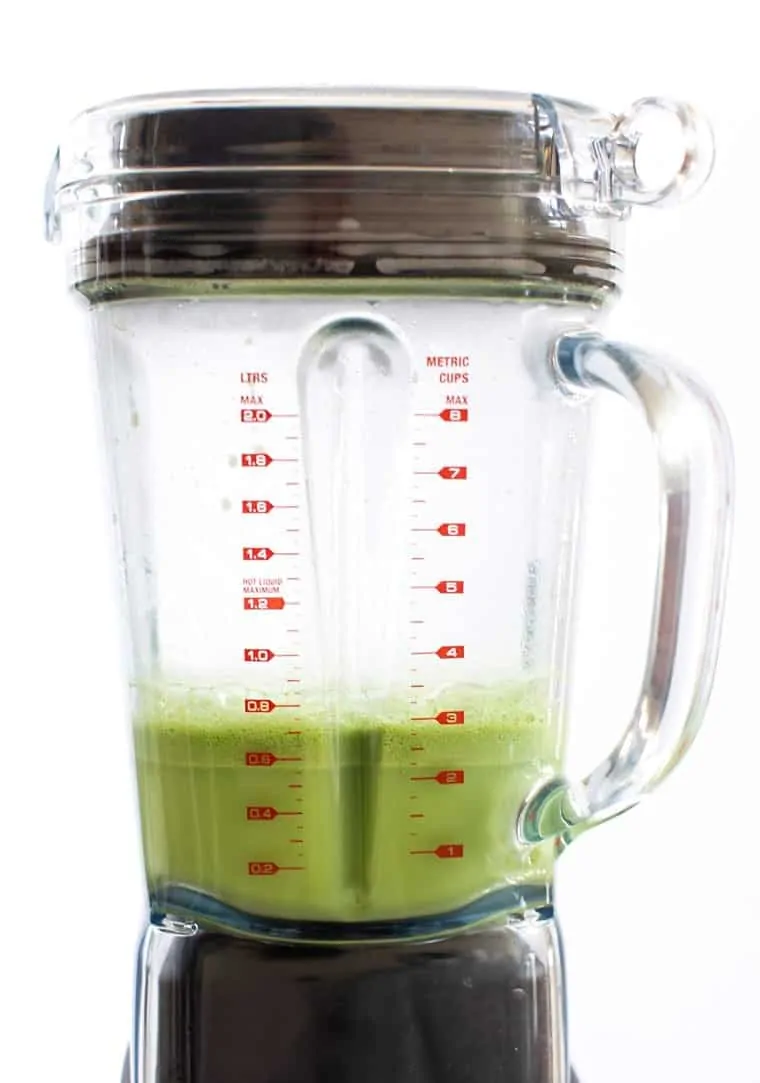 The Best Way to Make Matcha
I'm a bit untraditional when it comes to making matcha, but I honestly think the best way to make matcha is in a blender. The reason for that is that you can completely blend all the ingredients together and because of the coconut butter I use, it gets sooooo creamy and fluffy.
It's like having a barista style drink at home.
If you don't have a blender, a few other ways to make matcha include:
I find I get clumps when I use a small whisk, however, I do have the handheld frother which is awesome for travel.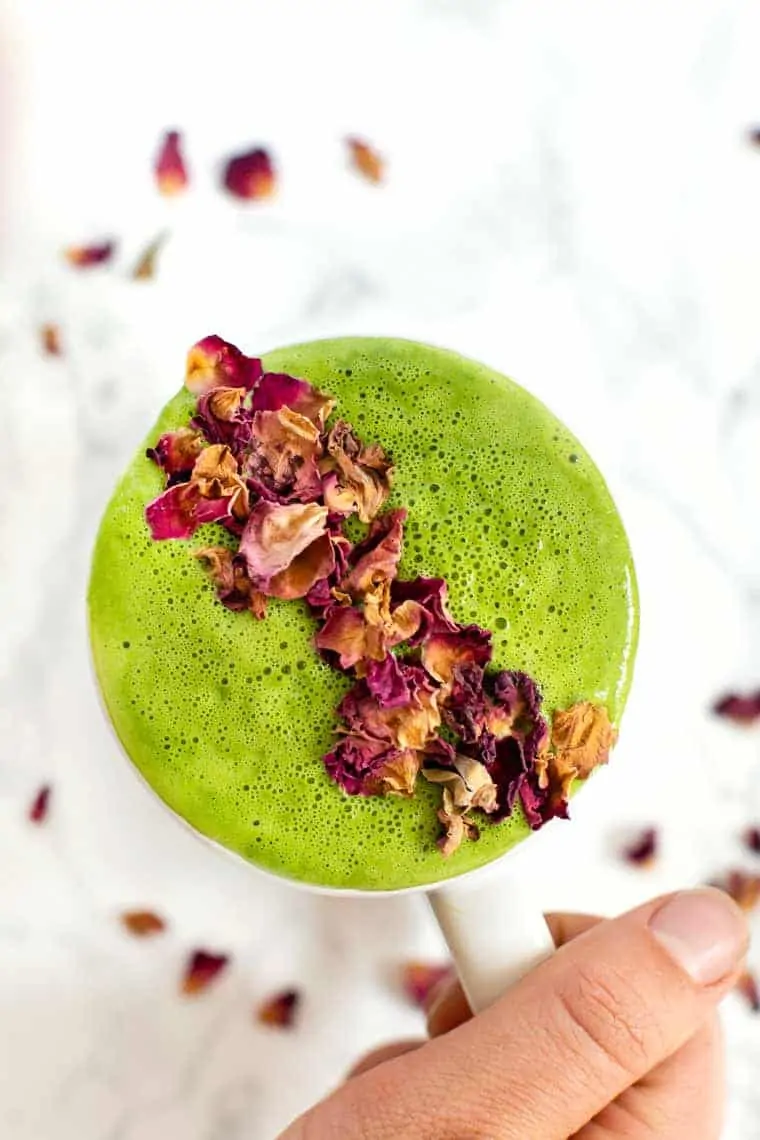 Beautifying Rose Matcha Latte
Now that you know all about how to make a matcha latte, let's talk about this delicious Rose Matcha Latte! This rose latte uses a lot of my standard matcha ingredients, but instead of using pumpkin pie spice, we use rose nectar.
I do have a few "superfood" powders in this recipe, which are totally optional. If you don't feel like investing in those, that's completely fine. This latte will still be delicious.
You do definitely want to have a high-quality matcha powder (I like this one from Ippodo) as well as the rose nectar and coconut butter. The coconut butter might not seem critical, but I promise it makes the most incredible latte. So creamy, so frothy and also a little easier on the system because the fat helps counterbalance the effects of the caffeine.
Otherwise, play around! Add your favorite sweetener, add a splash of vanilla, use some almond milk, etc. Make this your own! And if you do make it, definitely share a photo with me on Instagram!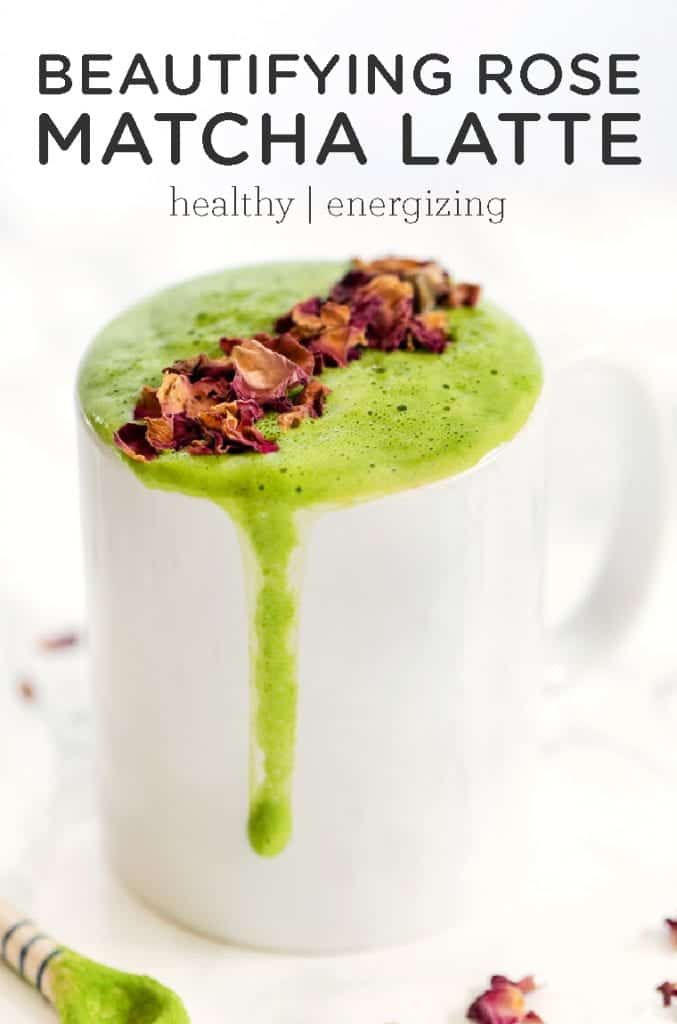 More Ways to Use Matcha Powder
Beautifying Rose Matcha Latte
A rose matcha latte recipe that is full of healthy beauty foods. It's not only a natural energy drink, but it's also amazing for your skin, hair and nails!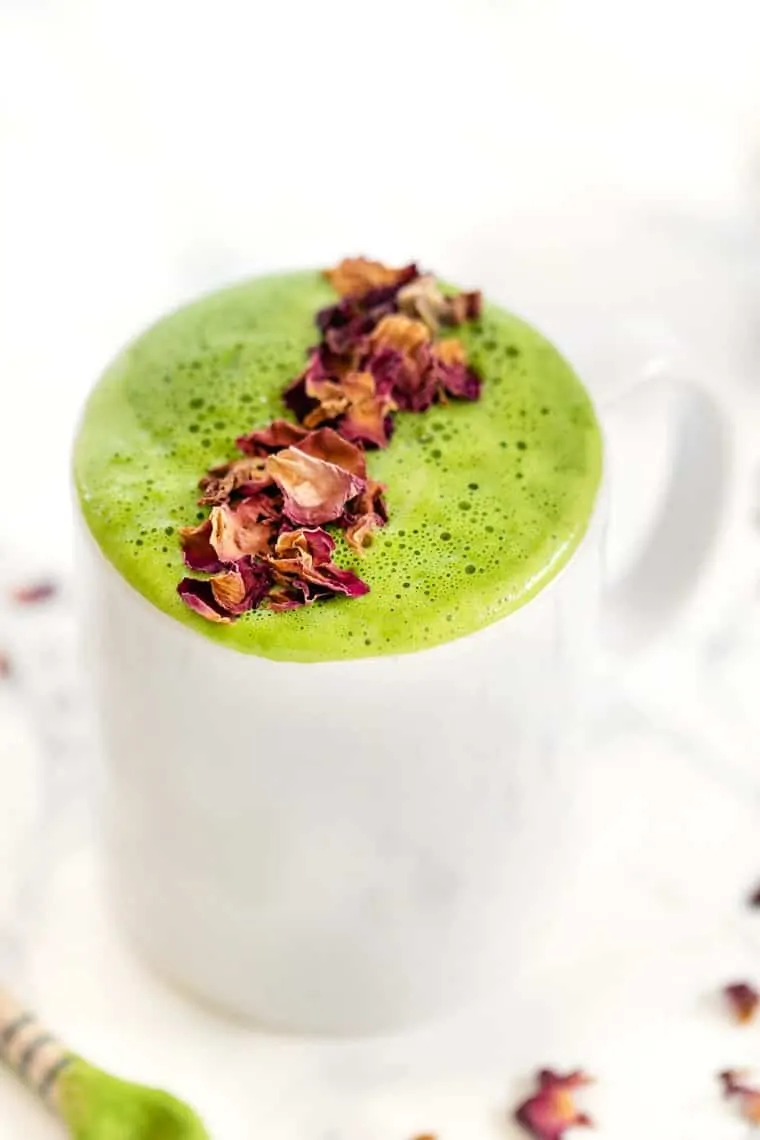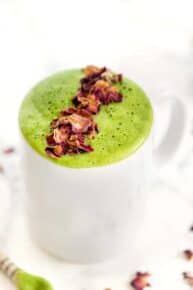 Instructions
Add all the matcha ingredients into a blender. Top with hot water and blend until creamy and frothy.

Pour into a mug, top with rose petals (if desired) and enjoy!
Nutrition
Calories:
105
kcal
|
Carbohydrates:
4
g
|
Protein:
3
g
|
Fat:
8
g
|
Saturated Fat:
3
g
|
Sodium:
30
mg
|
Fiber:
3
g
|
Sugar:
1
g
|
Vitamin A:
200
IU
|
Calcium:
15
mg
|
Iron:
1.2
mg
Filed Under: