Learn how to make healthy breakfast cookies in any flavor! With our How To Guide to Breakfast Cookies, we teach the how, the what, with recipes to try!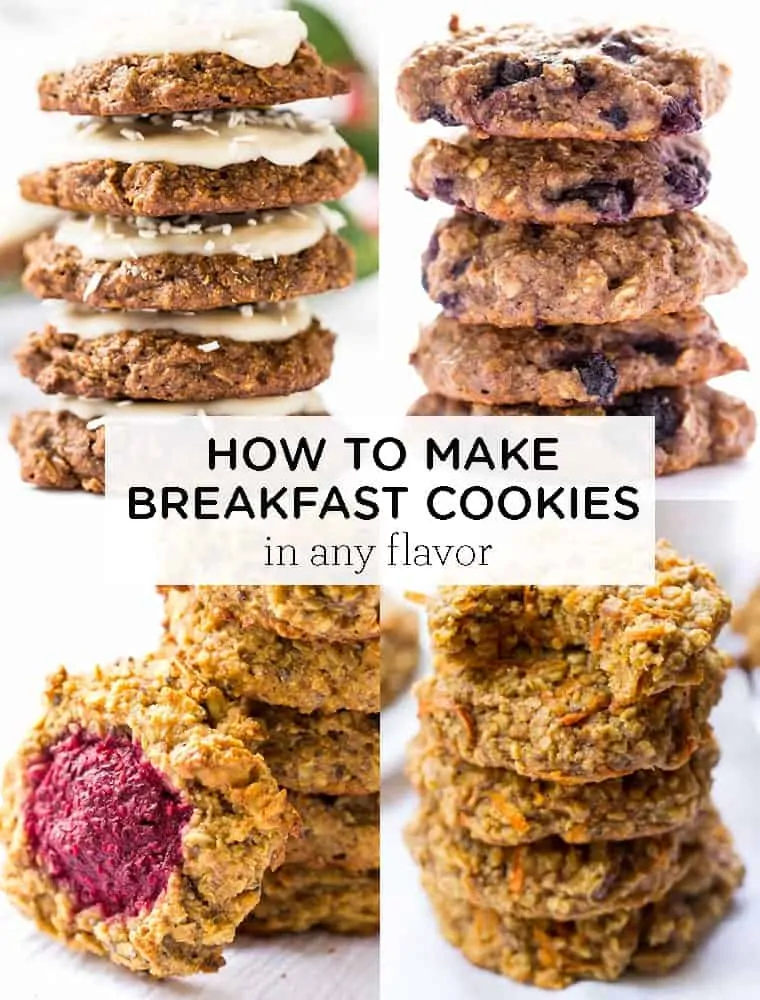 Who wouldn't love eating a cookie for breakfast every morning? I know I sure would! Especially if they were healthy but most importantly delicious!
Well, guess what? Now you can! And I'm going to show you how!
I'm sure you've heard about breakfast cookies, but like…you might also think, "what does that even mean!?". Today we're unpacking everything you need to know about breakfast cookies, including the what, the why, the how AND some super tasty recipes for you to try.
In today's post, rather than just giving you a roundup of my favorite breakfast cookie recipes, I wanted to give you a complete guide to making them for yourself. We'll talk about cookies are good for breakfast, I'll walk you through the different components and ingredients you need to make healthy breakfast cookies, and you'll get some amazing recipes at the end!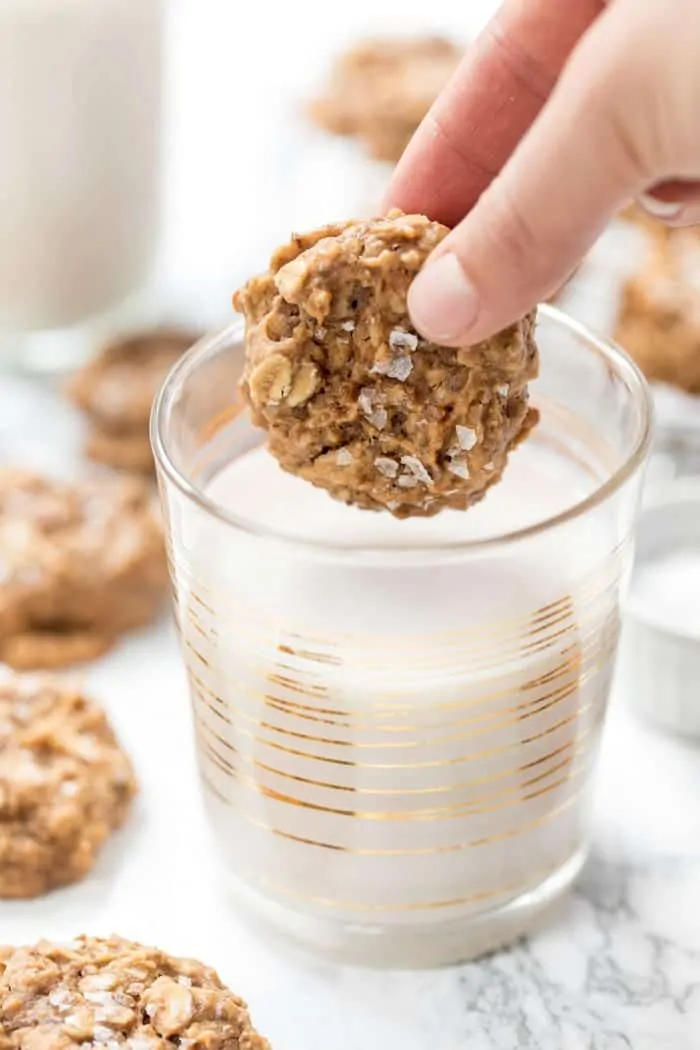 What are Breakfast Cookies?
You're probably wondering what the difference between regular cookies and breakfast cookies is, right? Let's dig into it.
Just like with most recipes, the main difference is the ingredients we're using. Traditional cookies are typically full of flour, butter, and sugar.
On the other side, breakfast cookies are made with wholesome, nutritious ingredients. Things like fruit, oats, nut butter, and maple syrup. Essentially it's a big old bowl of oatmeal, that we bake into cookie form.
And guess what? Breakfast cookies can be made a million different ways. You can make them vegan, gluten-free and totally allergy-friendly. They're also kid-friendly, snack appropriate and also delicious (and sweet) enough for dessert!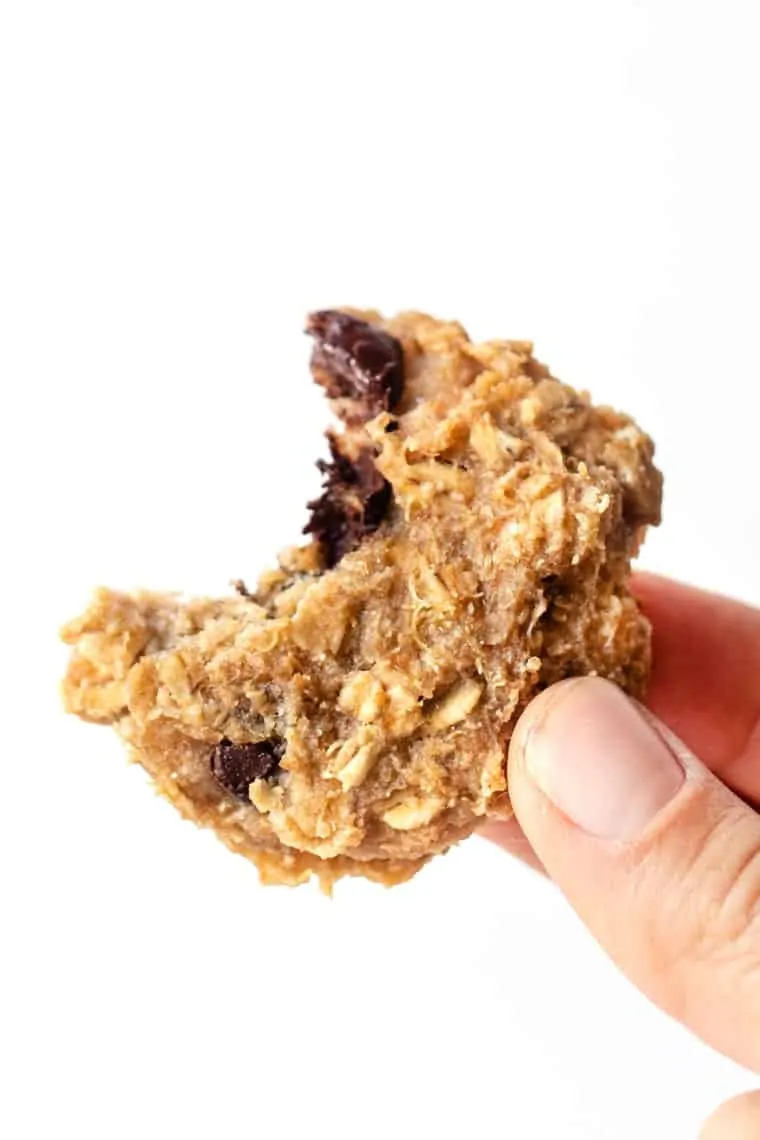 Are Cookies Good for Breakfast?
In short…YES! Or at least they can be! I mean obviously, eating cookies for breakfast doesn't sound that healthy, but with some specific ingredients, you can make them super nutritious.
Here are why cookies are good for breakfast:
1. Balanced Macros. I want to make sure that my meals are balanced – that I'm getting carbs, protein, and healthy fats. My healthy breakfast cookies are the perfect blend of all three. We're getting protein and healthy fats from nut butter, protein from quinoa flakes, and complex carbs from fruit, oats, and more!
2. Portability. For me, if I can make breakfast ahead AND bring them with me on the go, I'm here for it. Breakfast cookies are just that – you can make a big batch at the beginning of the week and can throw them in your bag on your way out the door!
3. Easy to Make. Just like most cookies, these breakfast cookies are really easy to make. You stir it all together using just one bowl, bake them up in about 15 minutes and you're ready to go!
4. Customizable. As you'll see in just a second, breakfast cookies are also totally customizable meaning you can really make any type of flavor you'd like! As long as you're using our "formula", you can swap ingredients in and out, change things up, and make a different flavor each and every time!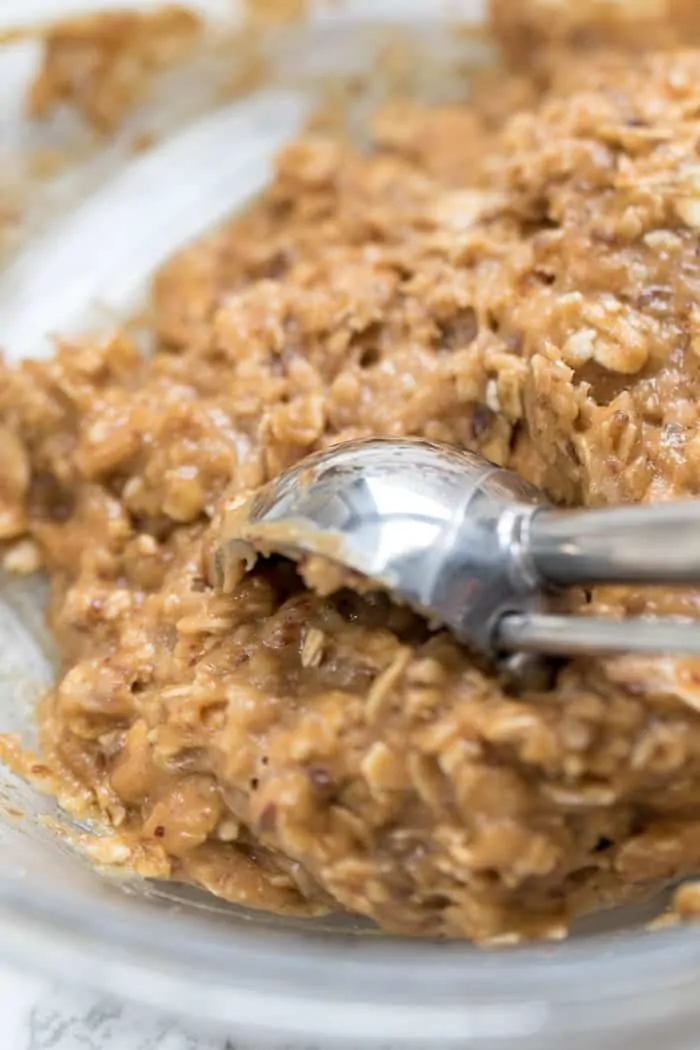 How to Make Healthy Breakfast Cookies
Okay, it's time to bake!
Now that we've learned all about the benefits of eating breakfast cookies, now we're going to talk about how to make breakfast cookies on your own. If you want an even better guide (with photos, etc.), check out my Breakfast Cookie eBook!
Here's what you need to make breakfast cookies:
fruit puree
nut butter
sweetener
flax egg
oats and/or quinoa flakes
And then we'll also use some baking powder, a touch of salt and spices/flavorings if you want. They're super simple – breakfast cookies use just one bowl and usually less than 10 ingredients!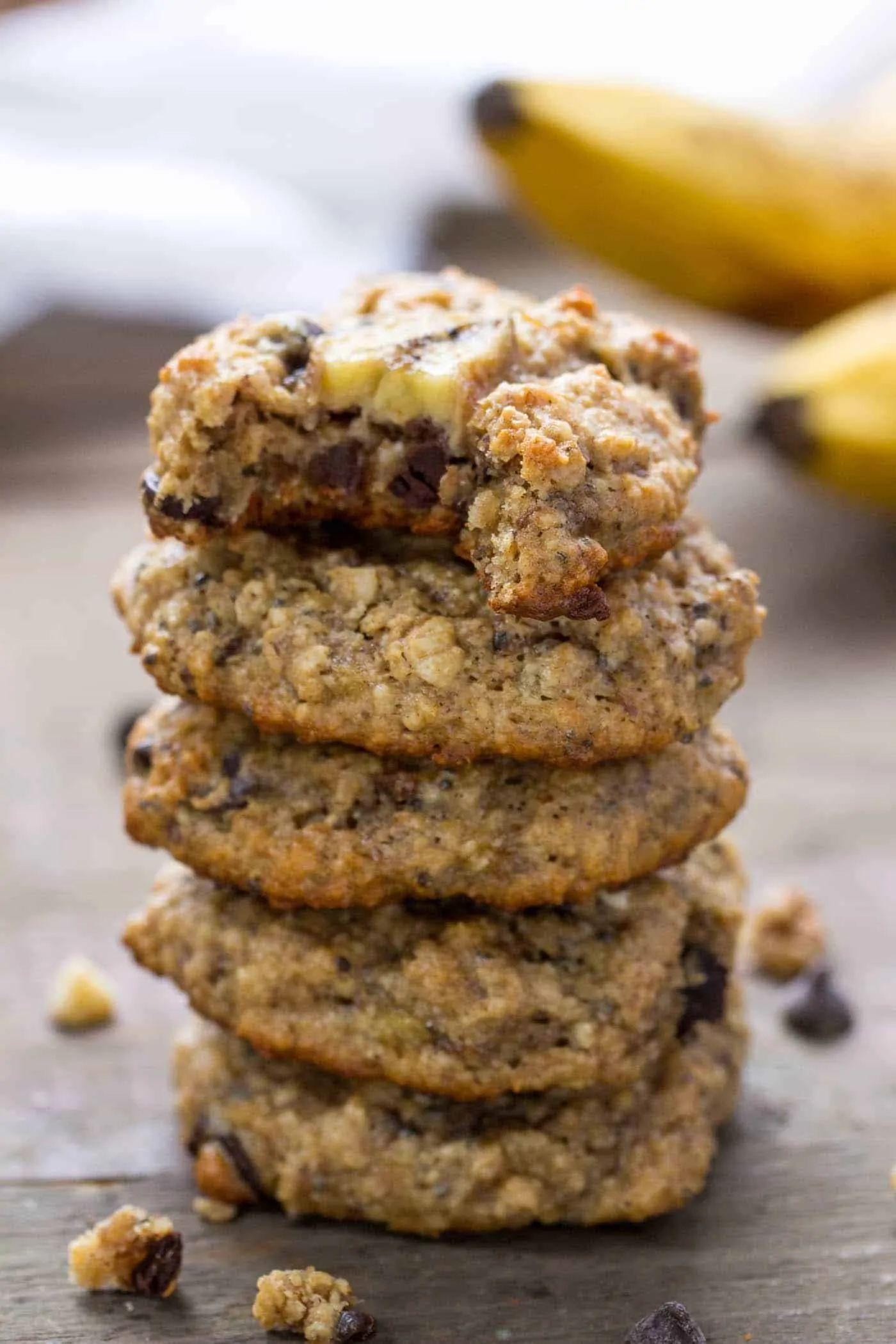 How to Customize Your Breakfast Cookie Recipes
There really is no end to the possibilities with your flavor combos for breakfast cookies! You'll see some of my favorite recipes below, but if you're trying to get creative, here are the places you can change things up:
Fruit: traditionally, breakfast cookies are made with banana, but I know that some people don't like banana or are allergic. If you want to use another fruit puree, you totally can! Pumpkin, applesauce, sweet potato puree and more can be used instead.
Nut/seed butter: the base is totally up to you. I love almond, peanut, and cashew, but you could also another nut or seed butter. I think tahini, sunflower seed butter, pecan butter or even walnut butter would be great!
Sweetener: I'm always going to be partial to maple syrup (VT roots baby!), but another liquid sweetener can be used. Honey, agave, date syrup or even brown rice syrup would be fine.
Mix-Ins: feel free to get creative with this one! Whatever works with your base, will work in your cookies. I love coconut flakes, chopped nuts, chopped dates, and chocolate chips.
Spices: just like with cooking, you can add spices to transform your flavors! Some of my favorites are cinnamon, nutmeg, turmeric, vanilla and pumpkin pie spice!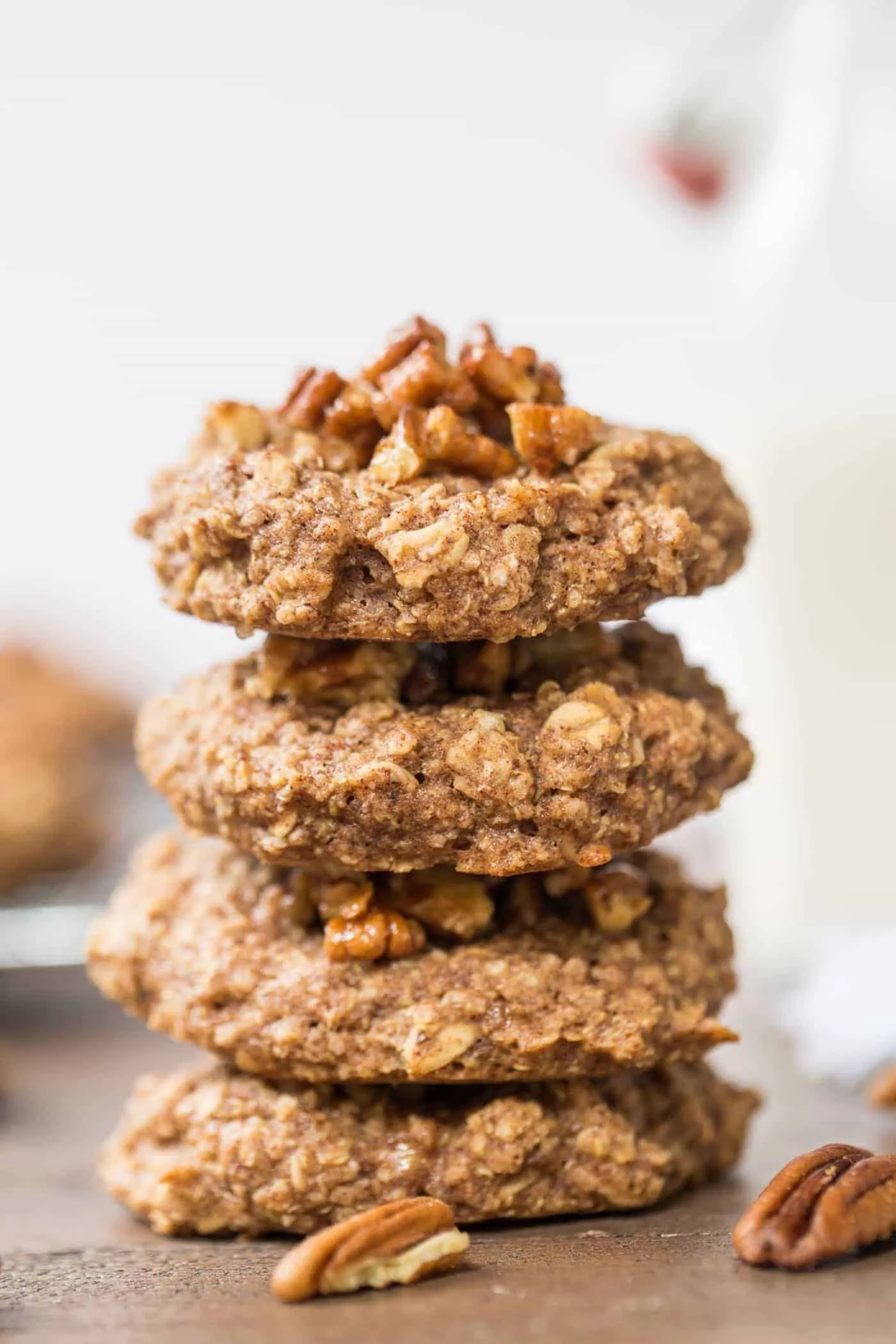 How Long Can You Keep Breakfast Cookies?
Since my breakfast cookies are vegan, they actually will last a pretty long time (if they don't get gobbled up first!). I usually keep them at room temperature, but they can also be kept in the fridge or the freezer to prolong their shelf life.
Here's how long you breakfast cookies will last:
Room temp:

2 – 3 days

Fridge: 5 – 6 days
Freezer: 3 – 6 months
But again, if you're anything like me, you'll probably eat through a batch pretty dang quickly and won't have to worry about them lasting too long ????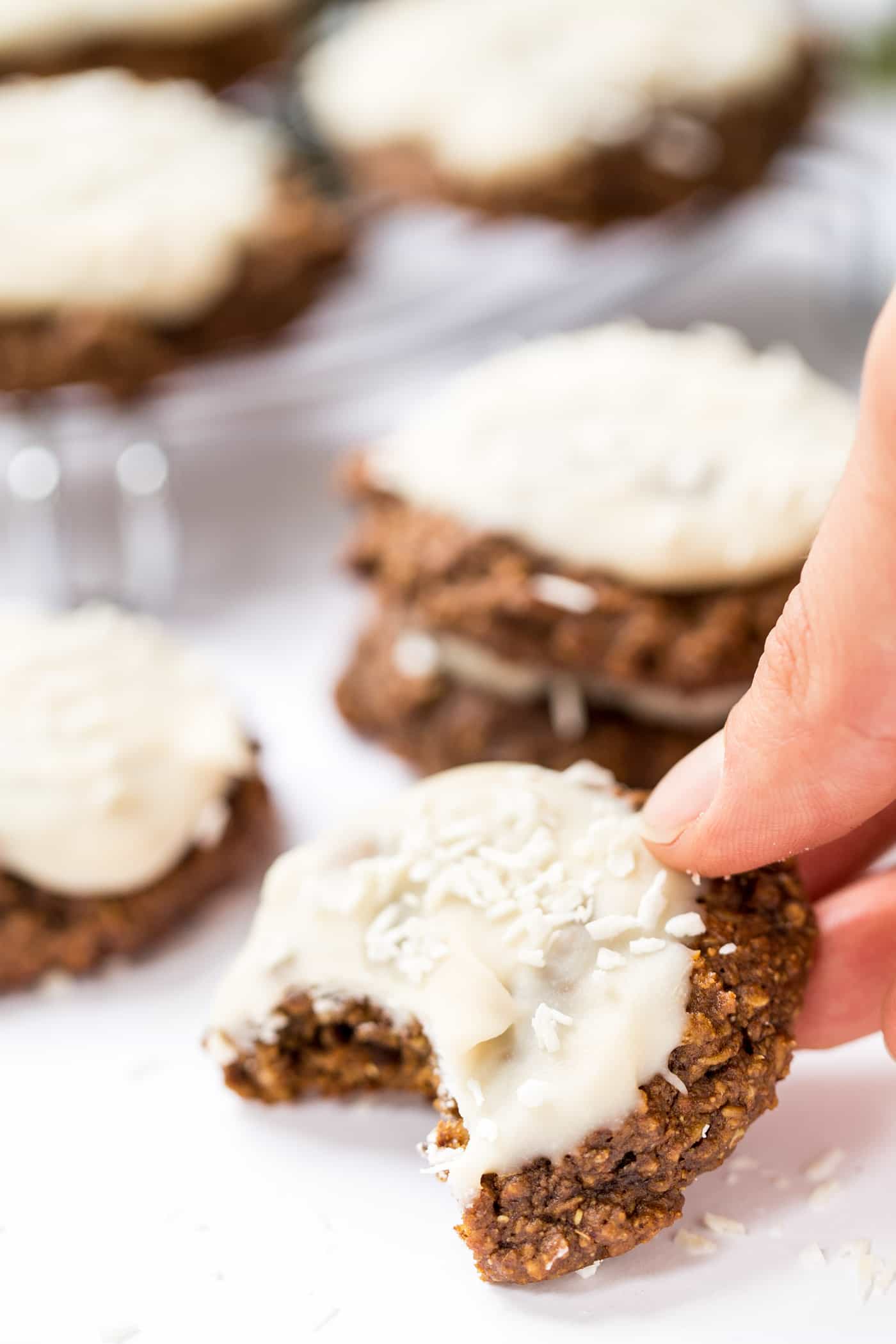 The BEST Breakfast Cookie Recipes Recipes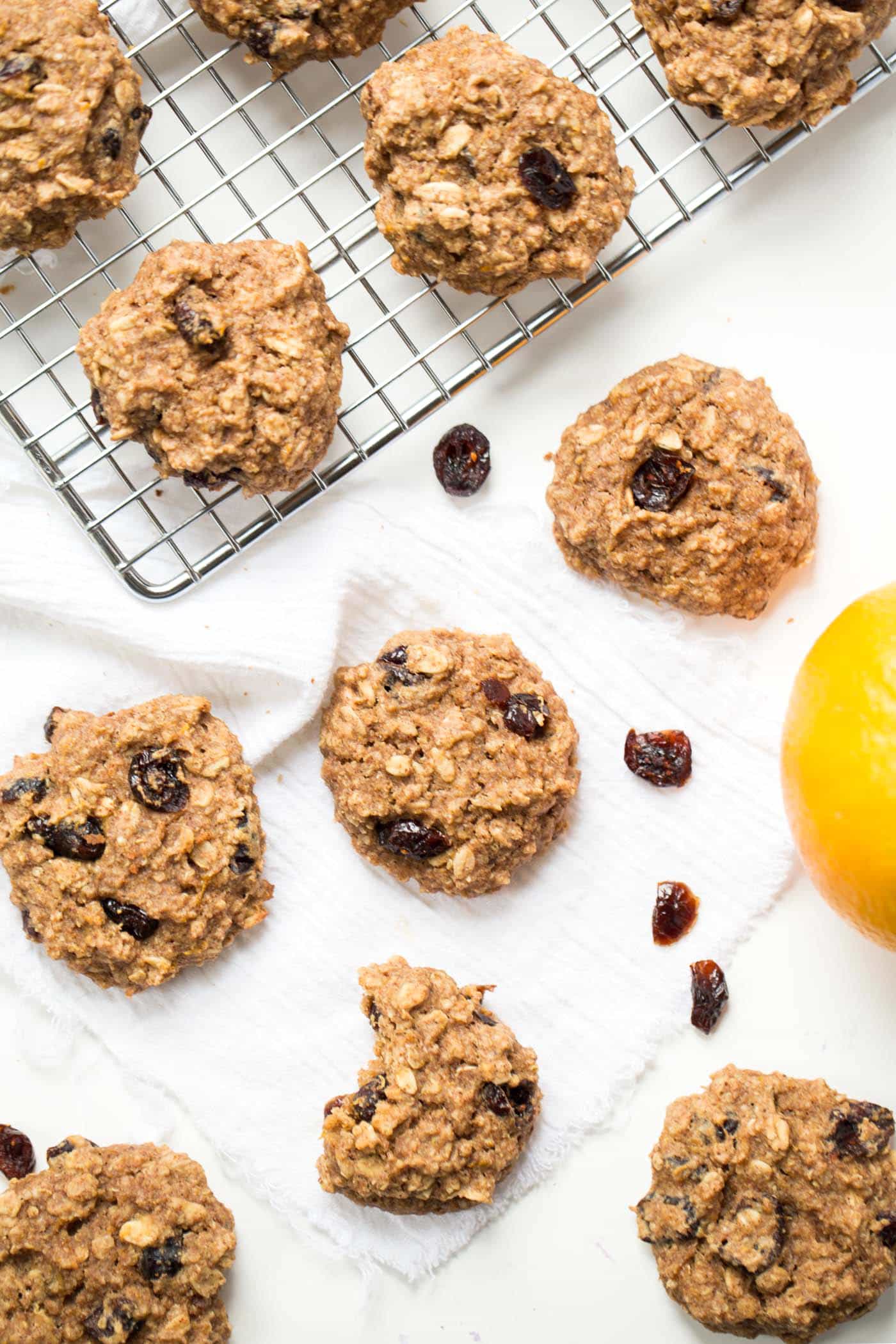 What Breakfast Cookie Recipe are you going to try first?
We can't wait to see your healthy breakfast cookies recreations! Make sure to share with us on social if you make your own breakfast cookies ????you can tag us on Instagram by tagging @simplyquinoa, #simplyquinoa or tagging us in your story!