Here is everything you need to know and answers to all of your questions about Monk Fruit, the plant-based and keto-friendly sweetener that's taking over.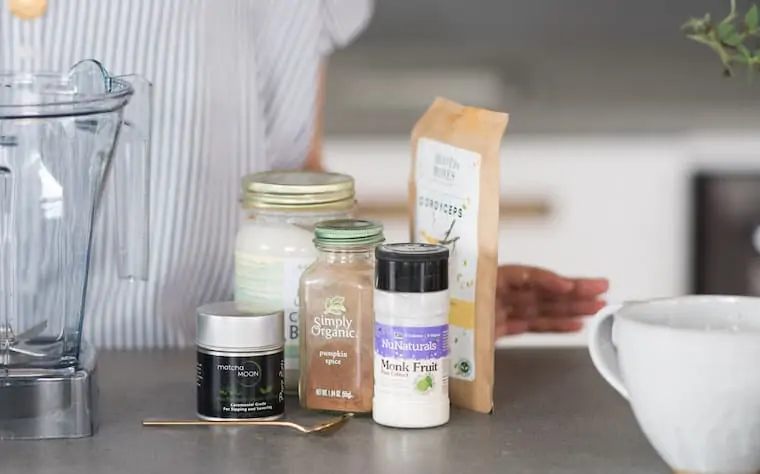 You may have read in some of my recent recipes that I started using a new powdered sweetener: monk fruit. And maybe you're wondering what monk fruit is, and whether it's worth adding to your grocery list. This article covers everything you need to know about monk fruit sweetener, including:
What it is
What it tastes like
Who it's best for
How to cook with it
And more! I love trying new ingredients, and I can't wait to hear what you think about monk fruit too. Don't forget to leave me a comment if you give it a try or have a favorite recipe with monk fruit that I should sample.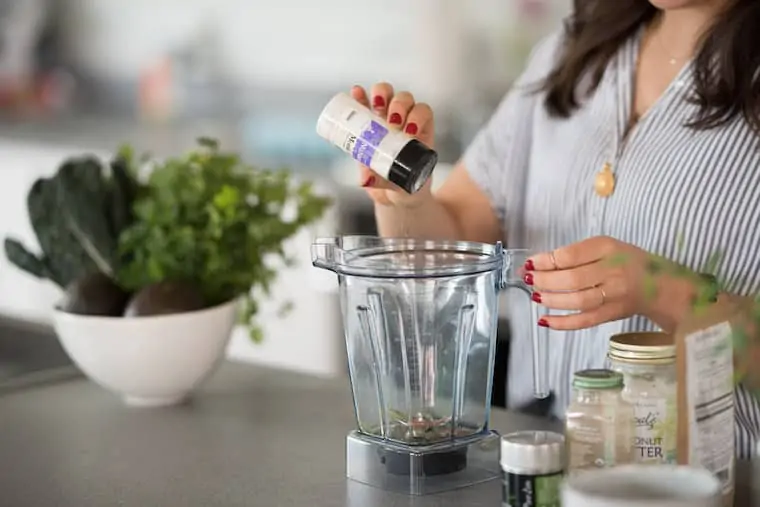 What is Monk Fruit Sweetener?
Yes, monk fruit is in fact a fruit. It's native to China, where people have been using the powdered and liquid forms of monk fruit for centuries as a medicine. Eastern medicine doctors use monk fruit to help improve digestion and ease cold symptoms.
These days, you'll find the same substance being used to sweeten up no-carb baked goods and frothy lattes. The sweetener itself that you can buy at many grocery stores now is made from the juice, or extract, of the fruit. Its naturally sweet-tasting, which makes it a great substitute for refined sugars. And the good news for anyone who follows a low- or no-carb diet is that monk fruit is calorie-free.
Is Monk Fruit Sweeter than Sugar?
Yes, measure-for-measure, monk fruit sweetener tastes up to 200 times sweeter than granulated sugar. For this reason, it's best to follow a recipe that's designed with monk fruit, rather than simply replace sugar with powdered monk fruit. You may end up with something much sweeter than you bargained for!
Is Monk Fruit Vegan? Gluten-Free?
Yes, because it's harvested from a fruit, monk fruit is 100% vegan and gluten-free. It's also keto-friendly and paleo-approved. If you're interested in cutting back on your sugar intake, read my tips to eat less sugar.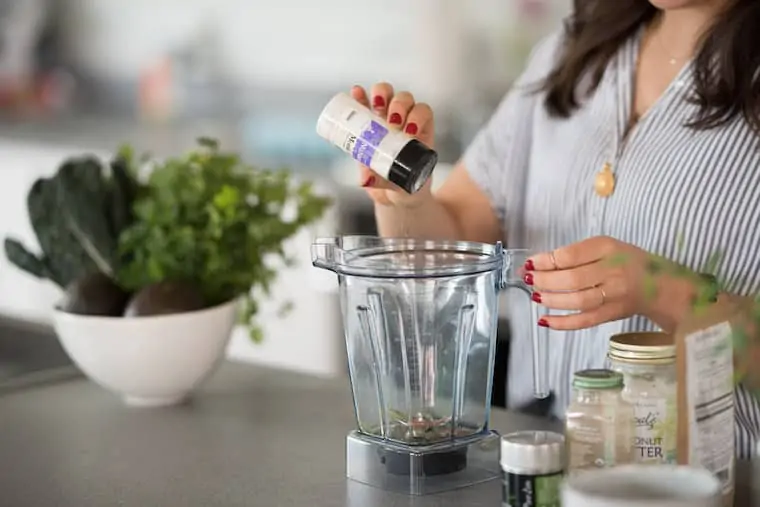 Is Monk Fruit Safe to Eat?
Yes! This powdered sugar is 100% natural and approved by the US Food and Drug Administration as safe to eat. Compared to sugar, it's also healthier. Not only is monk fruit calorie-free, but it also doesn't have the same effect as sugar on your blood sugar levels. For example, if you eat an ice cream sundae, all of that sugar causes a spike in your blood sugar and insulin levels. This can cause you to crash later, and increase cravings for more sugary foods. Higher insulin levels can also be a signal to your body to retain more fat.
Monk fruit, on the other hand, does not have the same spiking effect. You can maintain a healthy and stable blood sugar level and still enjoy sweet flavors by replacing sugar with monk fruit sweetener.
For more about artificial sweeteners and if they're healthy or harmful, read this post.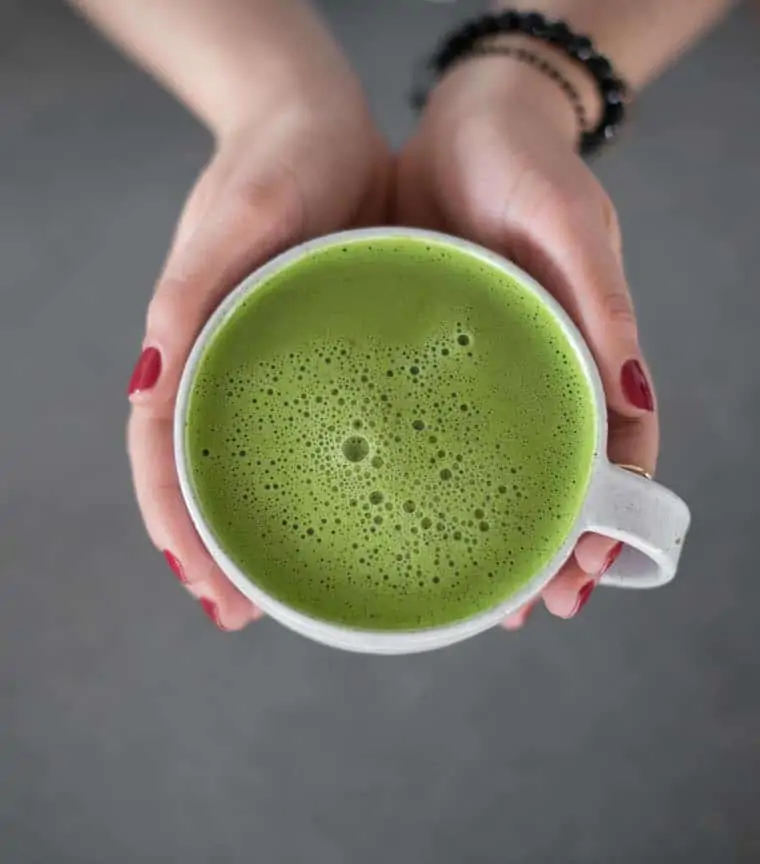 How to Use Monk Fruit
You can cook with monk fruit in almost any recipe that calls for sugar. I personally love to add a sprinkle of the powdered sweetener to drinks because it dissolves so easily.
Try it in these vegan recipes: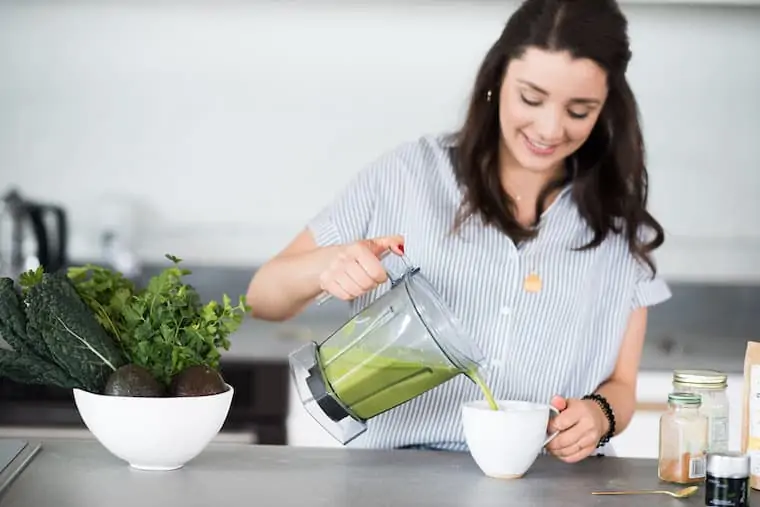 Where to Buy Monk Fruit
These days, most well-stocked grocery stores sell monk fruit in the baking or artificial sweetener section. You can also find it online. I like the NuNaturals brand.
More Ingredient Spotlights
I love sharing interesting ingredients with you that may inspire new recipes and dishes to make at home! If you love learning all about monk fruit, see these similar posts: