This rainbow vegetable quinoa stir fry is a one-pan meal that is ready in under 20 minutes. Easy to make, simple ingredients and over 17g of plant-based protein per serving!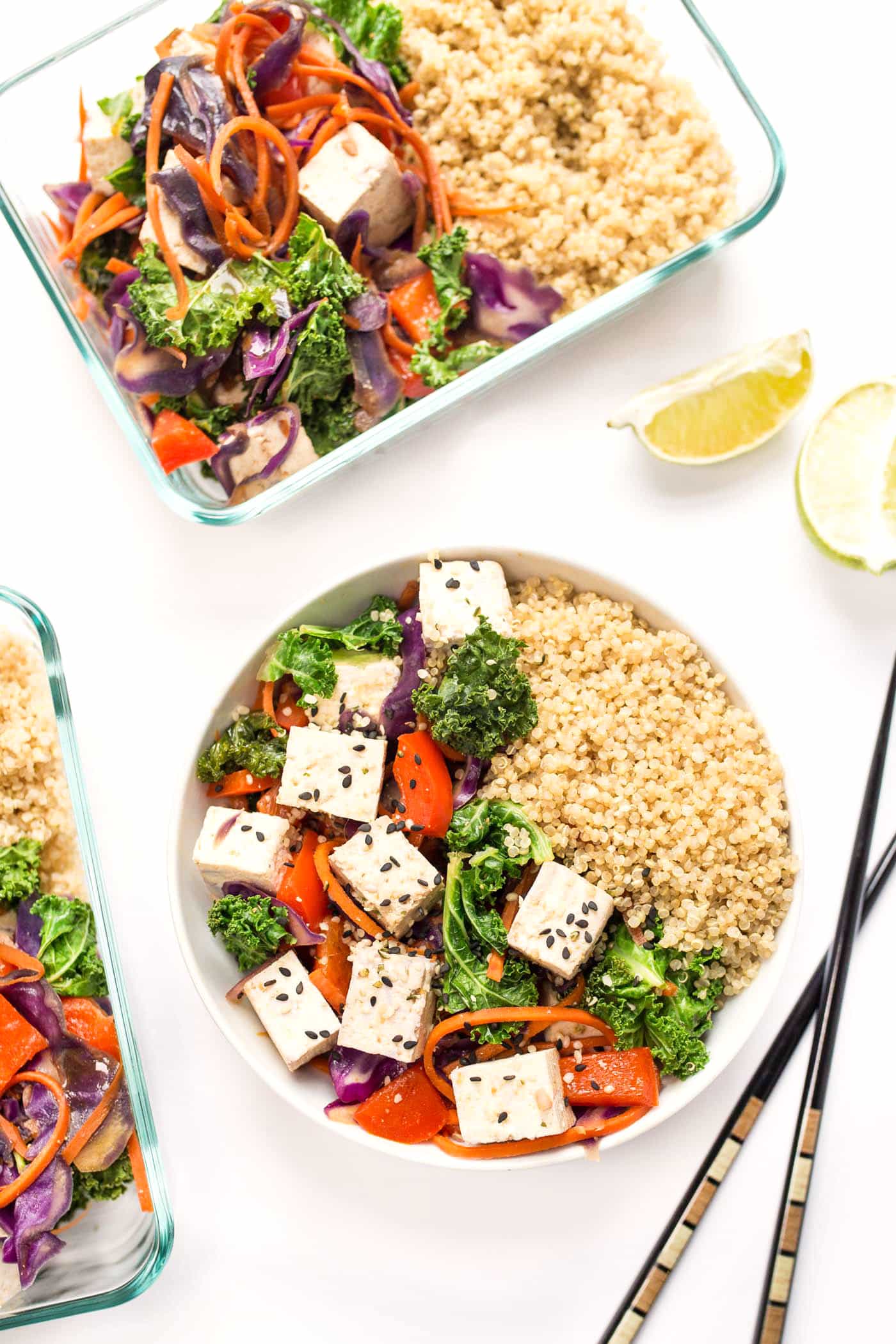 Last week I flew to California for a quick 36-hour trip and by the time I got home, I was totally beat. Even though I was flying for 6+ hours each day, which basically means I was sitting on my butt all day long, it is amazing how much travel can really take it out of you.
Flying is especially draining for me since I find I get super dehydrated, I can't find proper meals, I can't move around and my digestion always gets out of whack.
Being away also tends to throw my eating off track and bit. I find I don't eat as much produce as I'm used to and by the time I get home, all I'm craving is a plate piled high with veggies. Today's rainbow veggie quinoa stir fry was my answer. I whipped it up for dinner the night I got home and nearly instantaneously felt better. I was back to my normal self.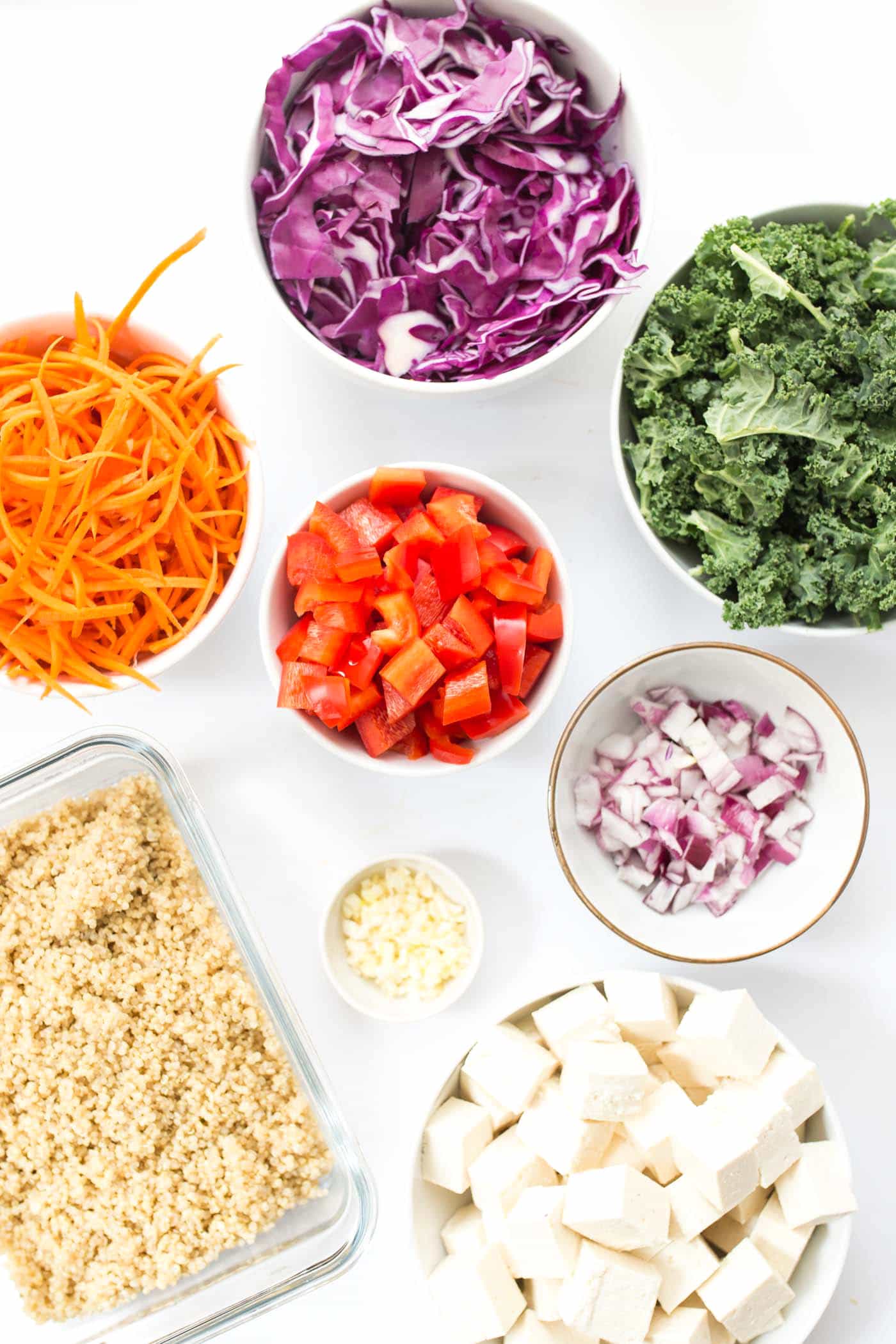 Luckily I had a fully stocked fridge when I got home and was able to whip up this beauty without having to go to the store! I honestly wasn't even planning on sharing it with you, but as soon as I saw the assortment of veggies in front of me, I knew you needed it.
You can't go wrong with a rainbow-colored meal!
Of course, you can use whichever assortment of vegetables you have on hand, but I personally adore all the colors this one has. Especially the purple cabbage..how pretty is that!?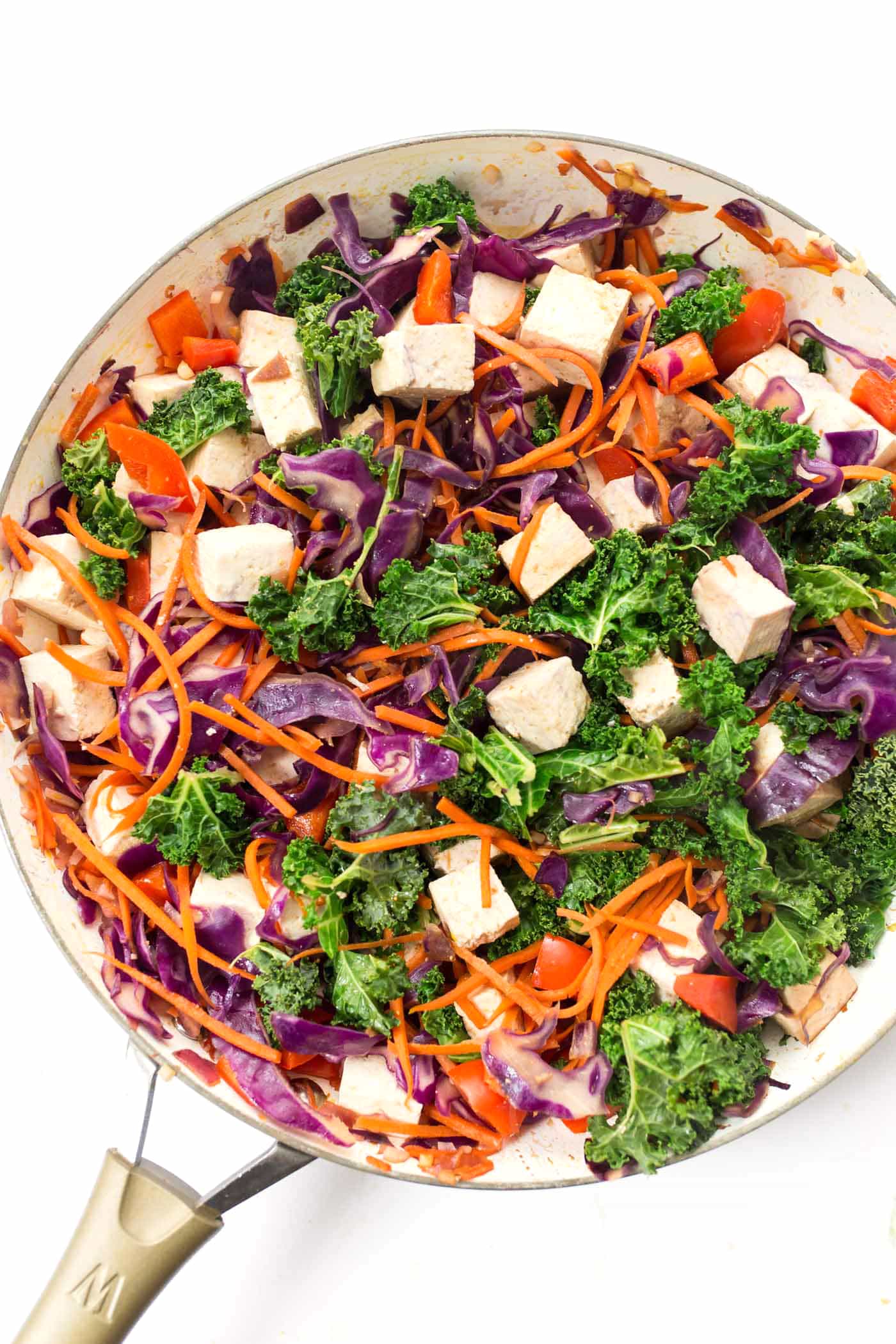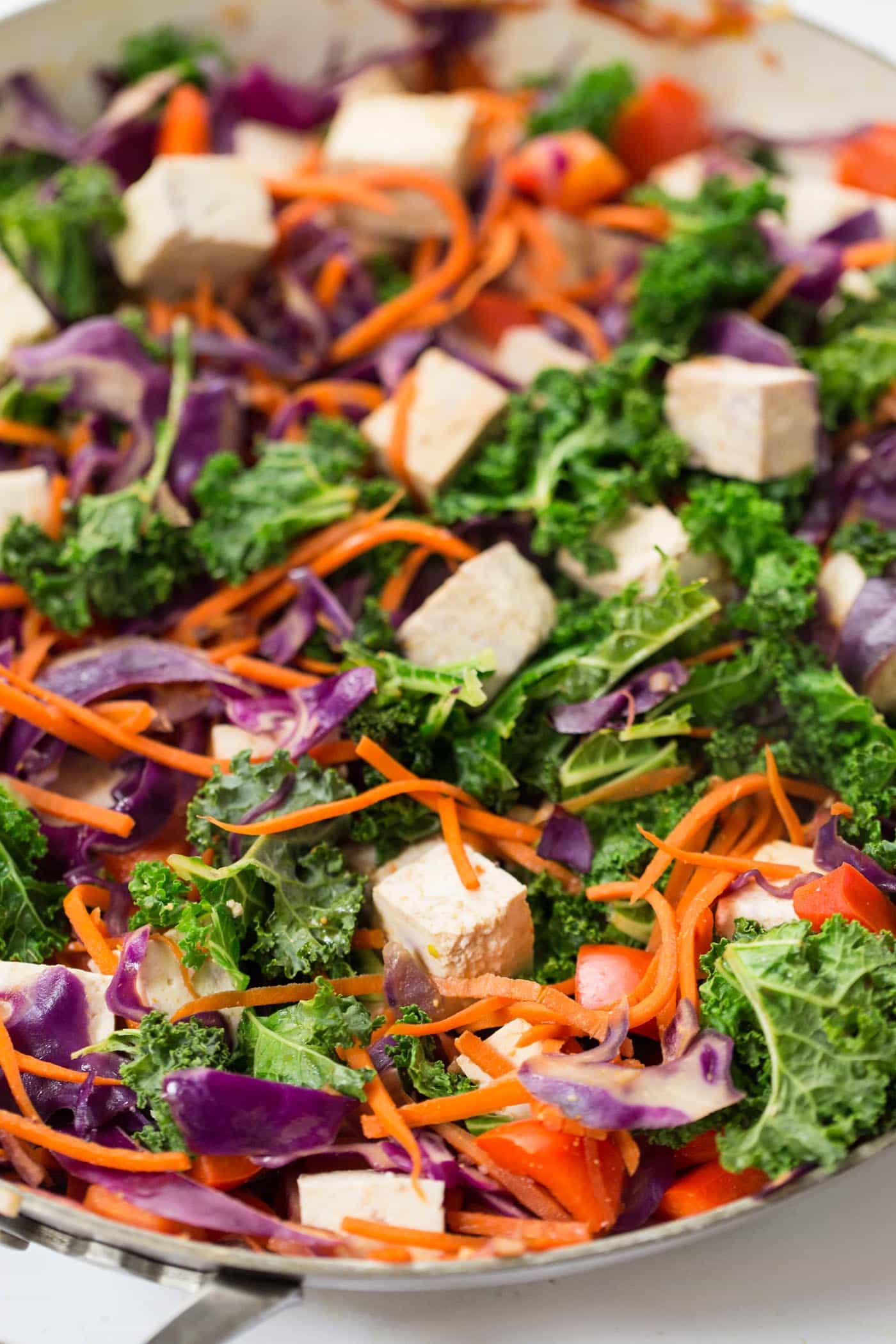 Stir also happens to be one of the easiest things to make on the planet. Basically you just saute a bunch of veggies in a little bit of soy sauce/tamari, serve it with whole grain and call it a day.
It was my mom's go-to meal when we were growing up and I still turn to them whenever I'm in a pinch.
To make this recipe, all you need is one pan and 10 ingredients. It took me about 20 minutes to make, including the prep time of chopping all the veggies, but if you went with pre-chopped veggies from the grocery store, I think you could cut it down to 10 minutes.
Easy, simple and veggie-packed, just the way we like it!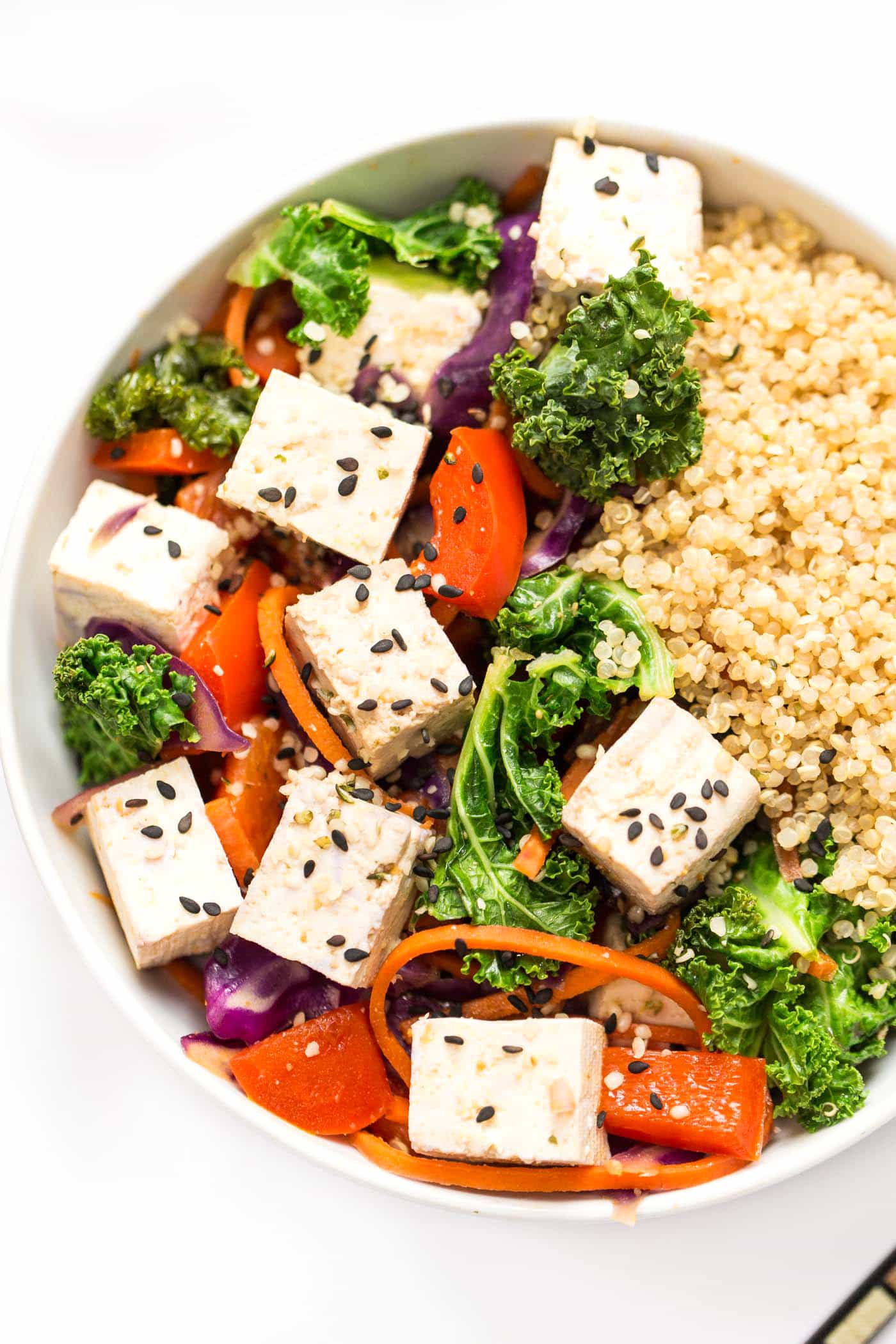 Stir-fries are also one of those recipes that are super adaptable. If you don't have a certain veggie, swap it out for something different.
Not a fan of tofu? Chicken, shrimp, beef or tempeh are great choices!
Don't have any quinoa? Use brown rice!
Allergic to soy? Use coconut aminos in its place.
And the list goes on…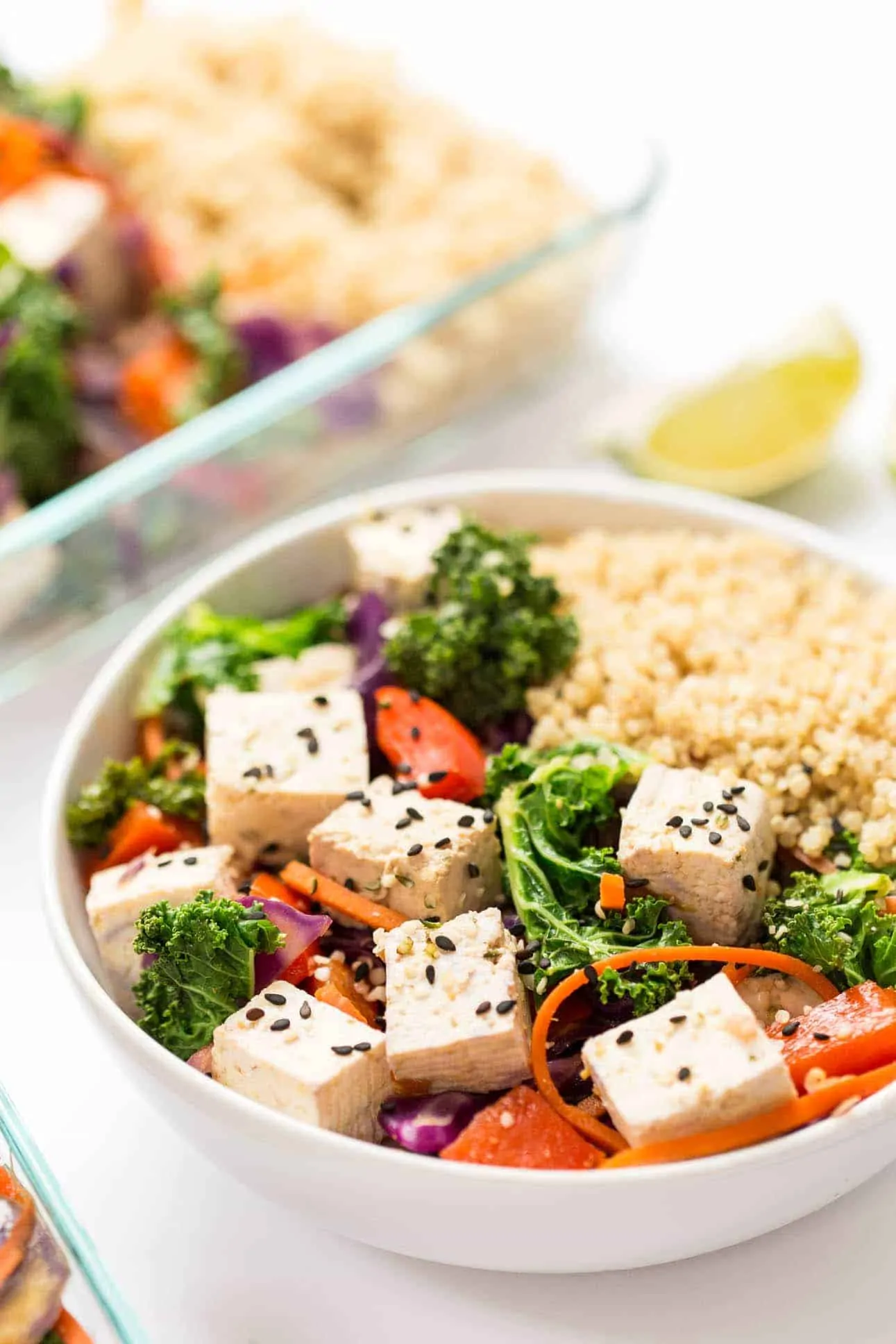 You can totally make it your own and really can't go wrong. And what I've come to discover is that it also makes excellent leftovers.
Which means….MEAL PREP! (happy dance)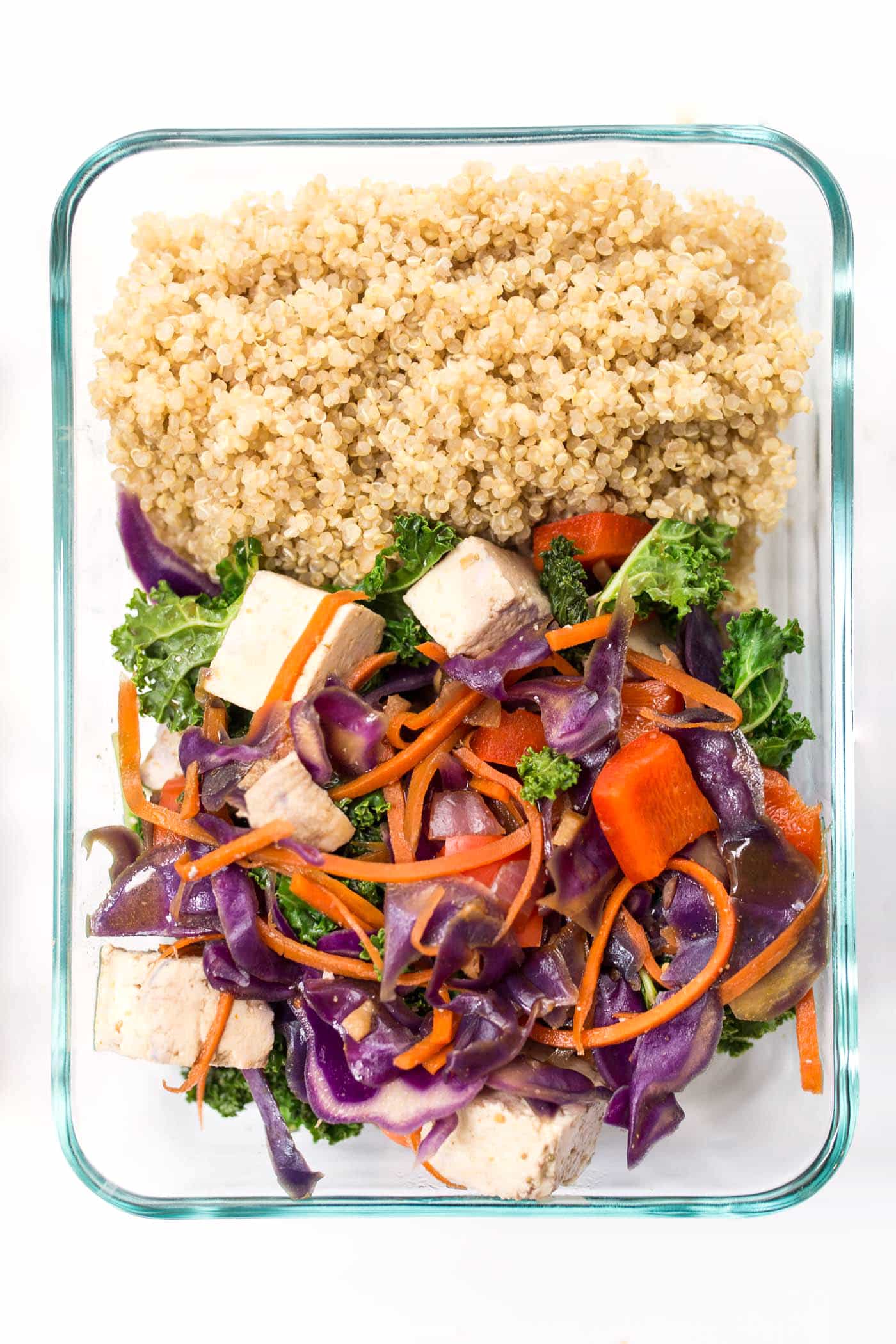 I'm really getting into this Meal Prep business. I love having a fully stocked fridge each week, so when I'm having a busy week like I am this week, I don't have to worry about what to cook. It's pretty dang awesome!
And if you're just now jumping on this meal prep train with me, make sure to check out my Meal Prep series on YouTube!
More Great Recipes for Meal Prep:
Rainbow Vegetable Quinoa Stir Fry
This rainbow vegetable quinoa stir fry is a one-pan meal that is ready in under 20 minutes. Easy to make, simple ingredients and over 17g of plant-based protein per serving!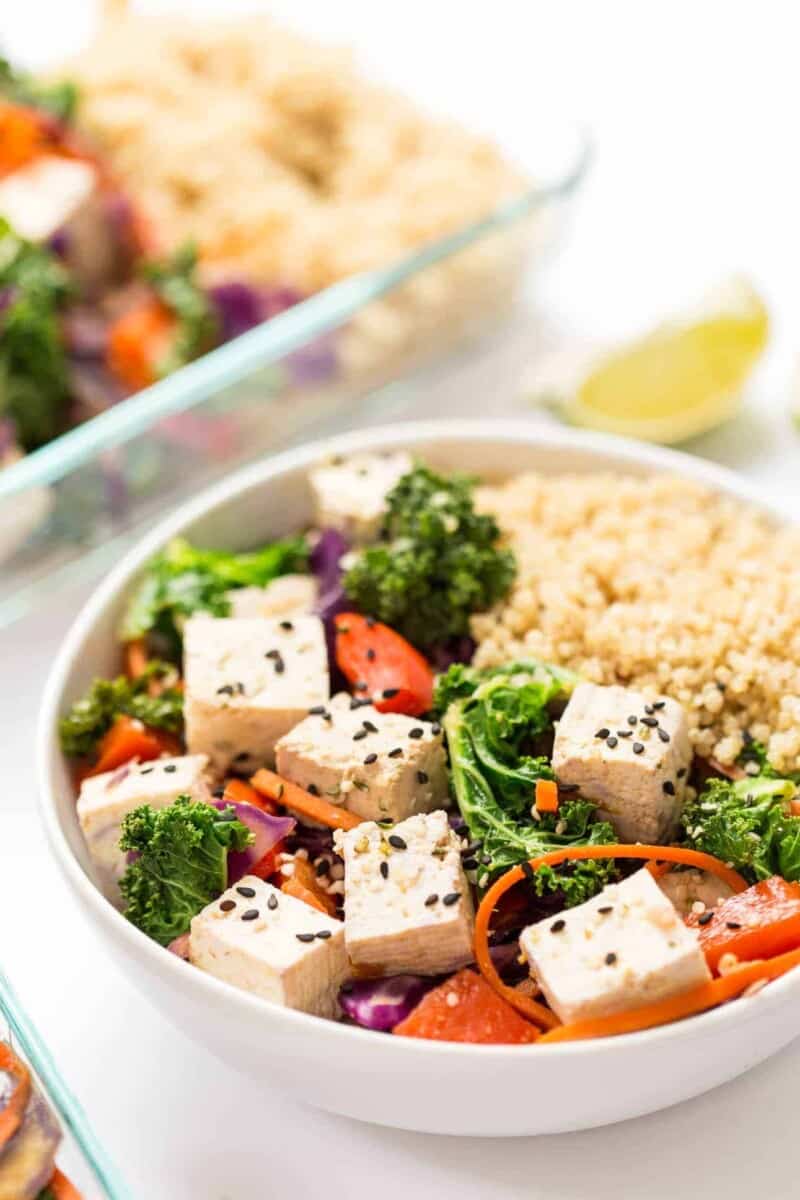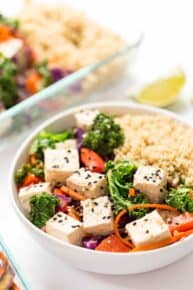 Instructions
Heat the oil in a large, non-stick skillet over medium heat. Add garlic and onion and cook until fragrant, about 2 minutes. Add pepper and cook 2 - 3 more minutes until pepper begins to soften. Add cabbage and carrots and cook another 2 minutes.

Add tofu, kale, soy sauce and ginger, cover skillet and let steam for 3 - 5 minutes. Stir together until combined.

Serve warm with quinoa and a drizzle of hot sauce if desired.
Nutrition
Calories:
301
kcal
|
Carbohydrates:
41
g
|
Protein:
15
g
|
Fat:
8
g
|
Saturated Fat:
1
g
|
Sodium:
495
mg
|
Potassium:
692
mg
|
Fiber:
6
g
|
Sugar:
6
g
|
Vitamin A:
5530
IU
|
Vitamin C:
77.2
mg
|
Calcium:
103
mg
|
Iron:
4.1
mg
Filed Under: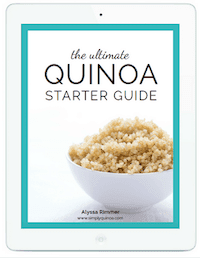 New to cooking quinoa? Grab your FREE Quinoa Starter Guide!
Become part of the Simply Quinoa community and receive weekly emails with exclusive content that I only share in email, as well as my in-depth guide to starting your quinoa journey.