Want to try your hand at homemade nut butter? Here is the Ultimate Guide to Homemade Nut Butter with tips, tricks, recipes, photo tutorials and more!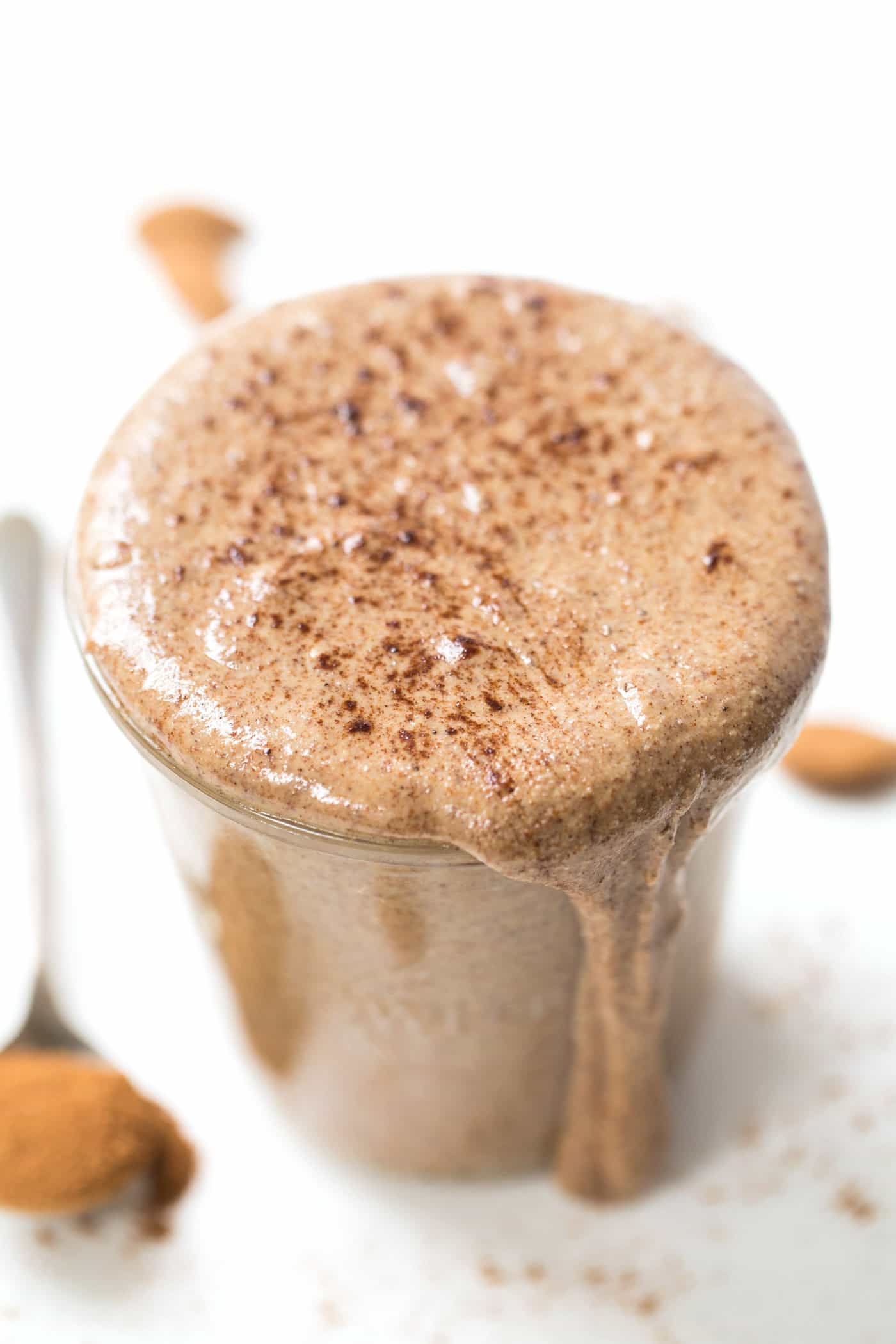 Oh, the wonderful world of nut butters! If you're like me, you are mildly obsessed with nut butters. If you read my pantry staples post, you know nut butter is one of my staples!
Nut butter is packed with healthy fat and protein which help fill you up and keep you satisfied! I love eating nut butter on its own (yep, by the spoonful!) or incorporating it into smoothie bowls, energy bites, and countless other snacks, meals, and desserts!
But nut butter, especially high-quality ones can be expensive! I personally LOVE making my own nut butter because it's super easy and I can control the ingredients and flavors I use.
So today we're talking all about how to make homemade nut butter, the different nuts/seeds you can use, why it rocks AND I'm even giving you some recipes to try at the end. Think of this as your ULTIMATE guide to homemade nut butter ????????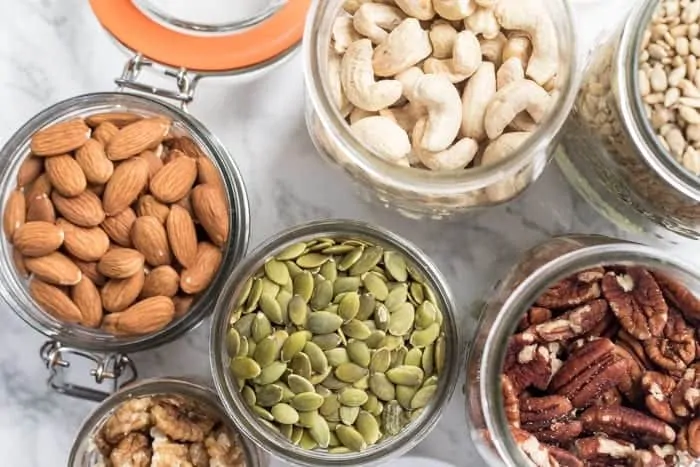 Benefits of Homemade Nut Butter vs. Store-Bought:
It is so much more cost effective to make your own… good quality nut butters from the store can get spendy!
You control the quality of ingredients. I know the quality of nut used when I make my own and I don't have to worry about extra oils and sugars being added to the mix.
You can add all sorts of flavors (or blends!)! Have you ever wanted a certain flavored or combination of flavored nut butter?! I sure have. Maple vanilla cashew butter anyone? Pumpkin spice almond butter? The flavored ones you find in the store are usually extra pricey and full of sugar!
It is so, so simple to make homemade nut butter. The most important step, in my opinion, is figuring out which nuts to use. Let me walk you through your options!
While I usually default to using the classics, you can really make nut butter from any nut you like!
My favorite nuts to make nut butter from:
Almonds
Cashews
Pecans
Walnuts
Hazelnuts
Peanuts (I know, technically legumes but putting them on the list!)
And then, of course, there are seeds like sunflower, pumpkin and sesame!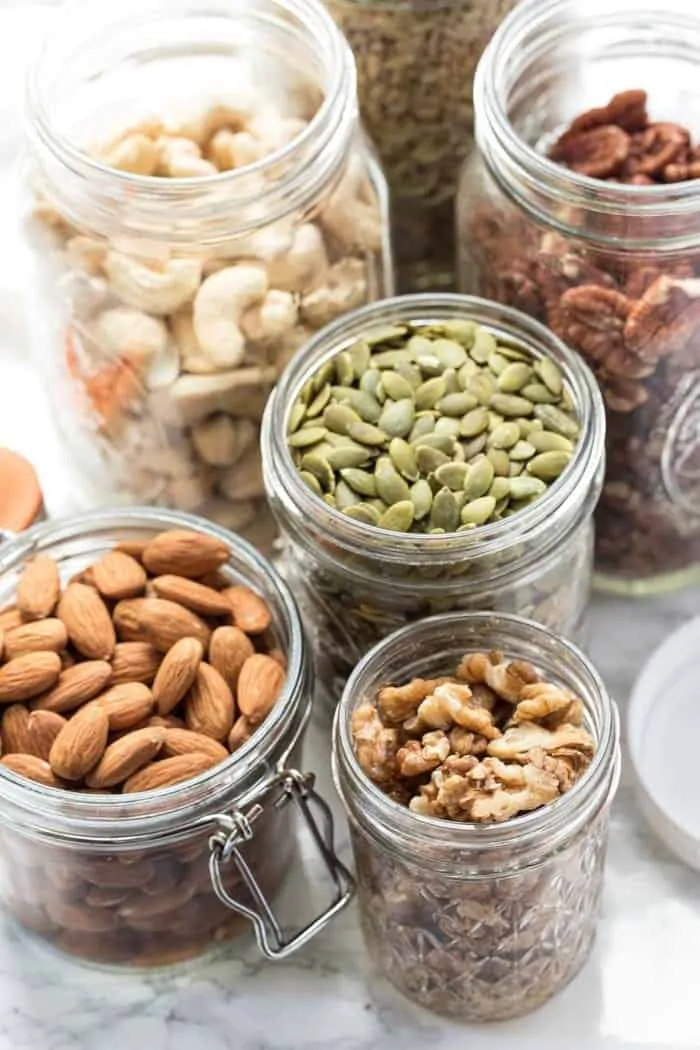 Raw or Roasted?
You may be surprised by this but when making nut butters, using raw nuts actually makes the process a lot harder! When using raw nuts, the oils take a lot longer to release so the process is very time consuming and sometimes it doesn't even work.
I like buying roasted nuts or if I have a few extra minutes, buying raw nuts but then roasting them in my own oven. Again, this is another way that I'm able to control the flavor when I roast myself!
The simple instructions for roasting your own nuts are to preheat your oven to 350 degrees and add raw nuts to a baking sheet. Roast for 5-10 minutes or until you can smell the nuts and they're slightly golden brown.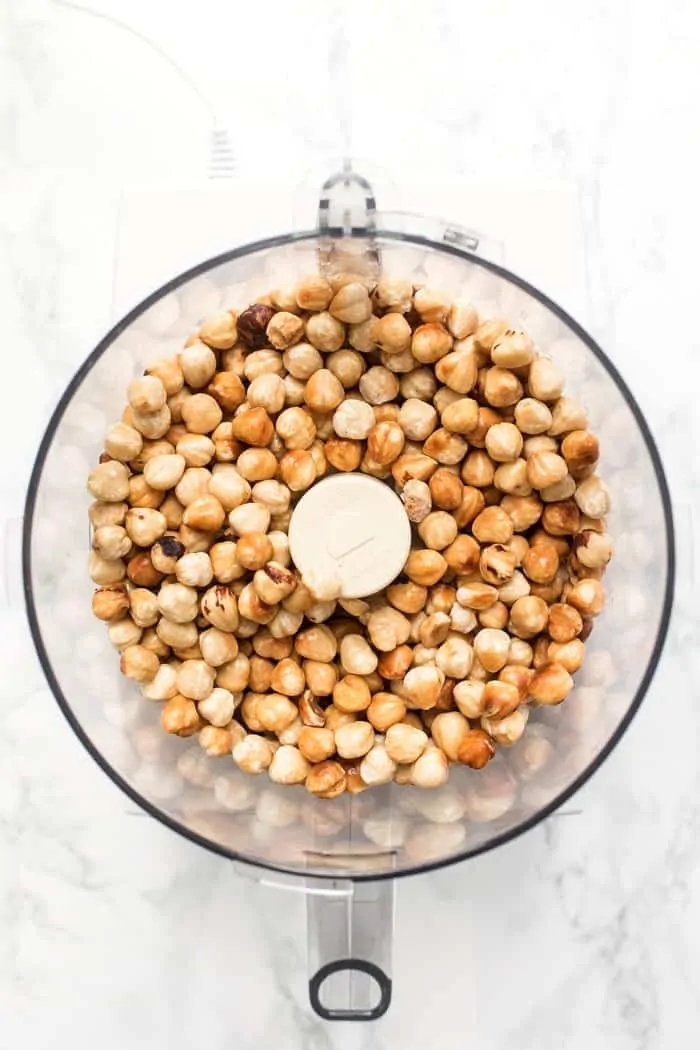 The Equipment you Need for Homemade Nut Butter
We're getting close to the actual blending, promise!
But we have to talk equipment before we get in the kitchen. Unfortunately, homemade nut butter does require either a food processor or blender. I've personally found that using a high powered food processor works best, but if you have a high powered blender and it has either a tamper or a special nut butter jar, then go with that. I've used this food processor for years and still love it!
The reason why we need to use a machine is that homemade nut butter can take upwards of 15 minutes to blend. So you really do need a powerful machine that can handle that amount of blending time!
How to make Homemade Nut Butter
Ok friends, now it's go time! Ready for the instructions on how to actually make nut butter?
It's a simple 3-step process (sometimes 4):
Put your roasted nuts in the food processor or blender.
Turn on high.
Be patient.
Your optional 4th step is to add some flavors!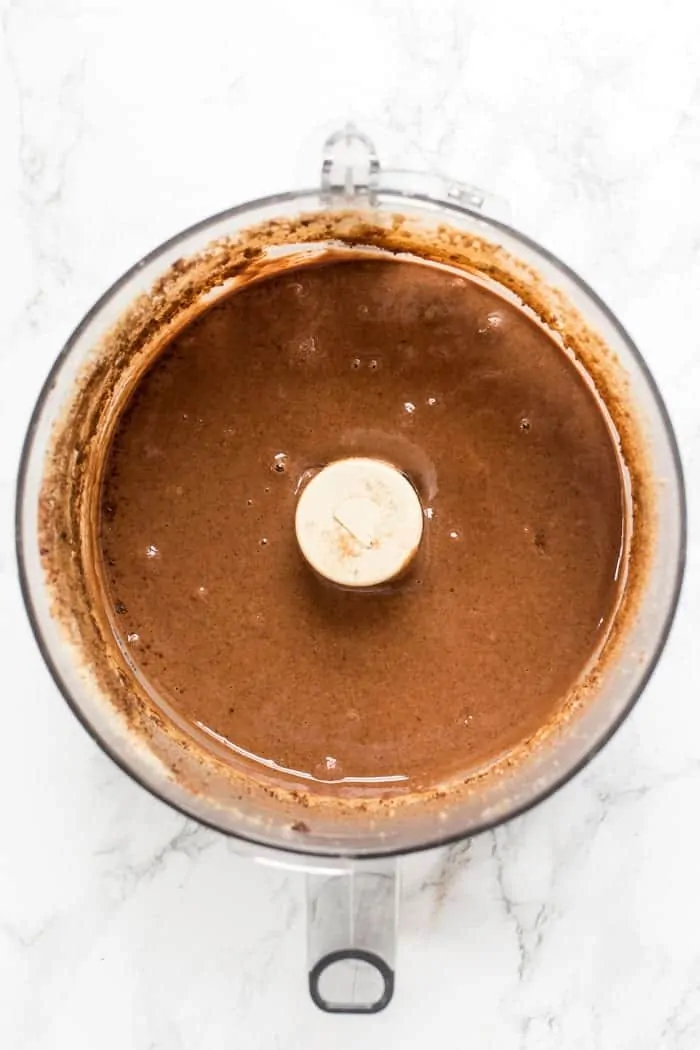 But honestly, that's it! You might have to scrape down the sides as you go to help the nuts continue to blend but otherwise just wait. This process can take 10 – 15 minutes so be patient!
If it's been about 10 minutes and your nut butter still isn't getting creamy, you can add a tiny bit of oil. I occasionally have to add 1 – 2 teaspoons of oil (I love using coconut oil) to help with the blending process, but when you're using roasted nuts, it really shouldn't be too much of a problem.
Also, make sure to avoid adding water or liquid sweeteners as this can cause your nut butter to seize up even more. You'll notice that I usually add a granulated sugar if I'm making a sweet nut butter as that helps it stay nice and creamy!
Do you feel prepared and ready to take on homemade nut butters?! You can do it, I promise! I'll leave you with some delicious nut butter recipes to inspire you.
Healthy Homemade Nut Butter Recipes
To complete our guide to homemade nut butter, how about some recipes!?
I've shared a bunch of nut butter recipes on the blog already – and included some of my favorite blogger's recipes too – so take a peek below for some inspiration!
What flavor combination are you going to create? Share with us below!