How to make the best pecan butter ever! Flavored with cinnamon and vanilla, this will become your newest nut butter obsession. Simple, healthy, and vegan!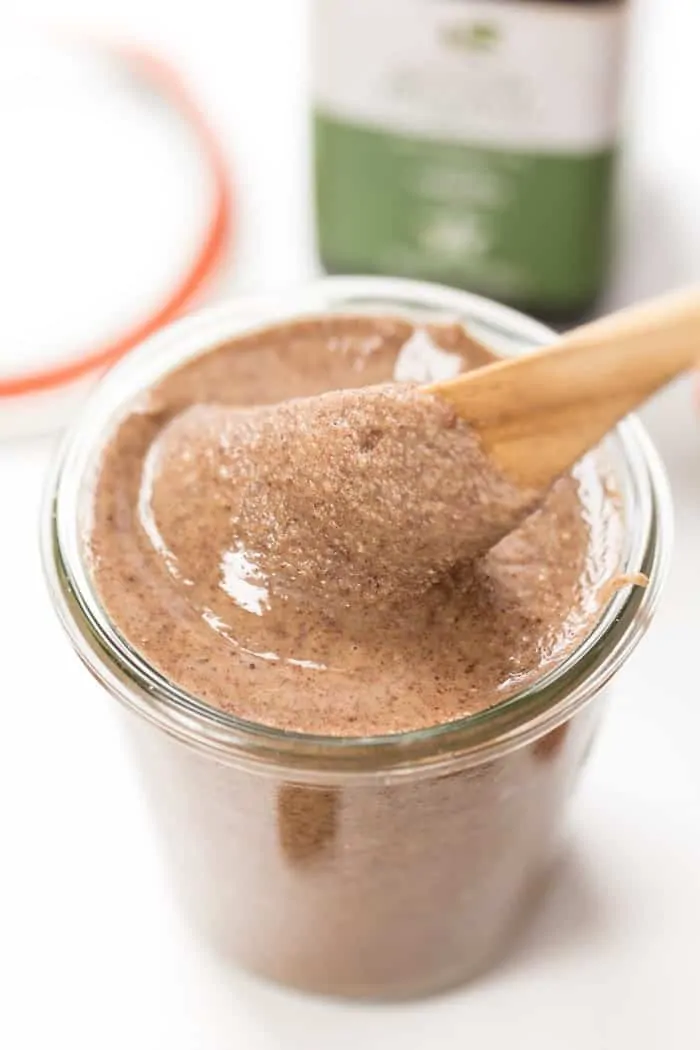 Happy Thursday friends!
We just got back from our trip to England yesterday and dang did jet lag get me good. We got home around 9:30 pm, where I proceeded to have a slice of cinnamon raisin toast smothered with this cinnamon vanilla pecan butter (more on that in a sec), and fell asleep literally the second my head hit the pillow.
Trouble is, I woke up at 4:30 am, couldn't get back to sleep…! So I decided to get up, take a slow morning to catch up on emails, watched the snowfall outside, picked up my little doggie, worked out, and then proceeded to crash around 5:30 pm. Missed my Spanish class and had nothing in the fridge for dinner… oops!
Jet lag definitely isn't something I normally struggle with, but this trip seems to have gotten me. Hopefully, I'll be back in action by this weekend because I've got lots of things on my to-do list!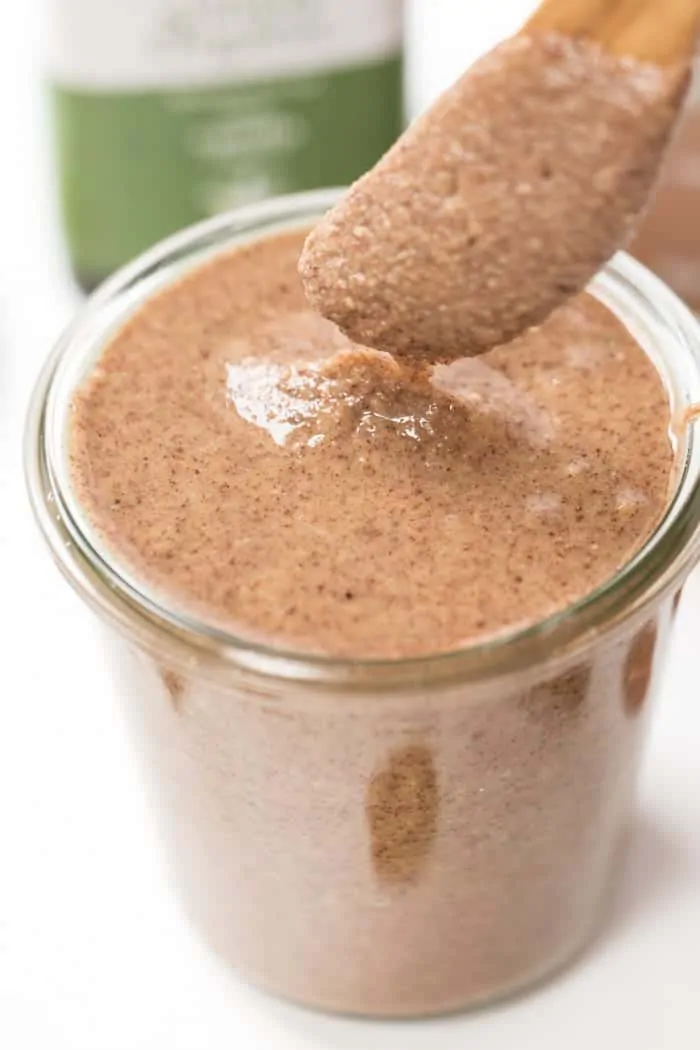 One of the recipes that whipped up before we left was this incredible Cinnamon Vanilla Pecan Butter.
This is one of those recipes that I've been making for years but has never taken the time to photograph and share with you (who knows why), but I figured now would be a perfect time! It's quick, easy, packed with protein and healthy fats, and tastes freakin' bomb.
Plus the texture of pecan butter? OMG, it's so good.
Creamy, runny, drippy, and the BEST topping for toast on the planet. You're going to love it!
I personally love spreading this on a slice of my almond flour pumpkin bread for breakfast or a snack, but it's also great on smoothie bowls, stirred into yogurt, on top of quinoa muffins, or added into energy balls!
But really…there's no wrong way to eat nut butter!
Just think of this cinnamon vanilla pecan butter as a (more creative) alternative to almond or peanut butter! It's fun to change things up and I promise, this change will be a GREAT one!
More Delicious Nut Butter Recipes To Try:
Cinnamon Vanilla Pecan Butter
How to make the best pecan butter ever! Flavored with cinnamon and vanilla, this will become your newest nut butter obsession. Simple, healthy and vegan!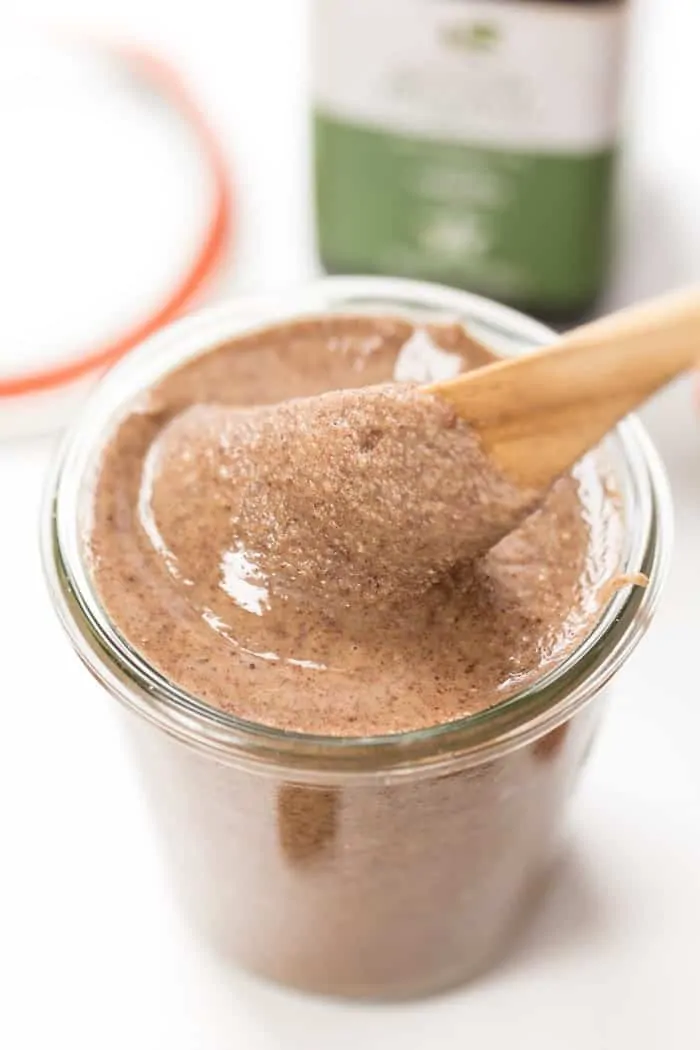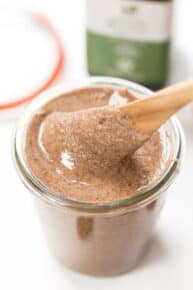 Instructions
Place pecan halves on a baking sheet and toast for 3 - 4 minutes until golden brown. If you don't have a toasted, set to 350ºF and bake for 5 - 10 minutes.

Transfer pecans into a food processor and process on high until the form a smooth, creamy butter. Scrape down the sides as needed to help the nut butter along.

Add cinnamon, vanilla and sweetener if using and process again until combined.

Transfer to a glass jar and enjoy! If kept in a cool dark place, it should keep for at least 3 weeks.
Notes
* use any other granulated sugar to replace the coconut sugar. you can also use a liquid sweetener, but it will affect the texture and make it more firm/fluffy.
Nutrition
Serving:
2
tablespoons
|
Calories:
174
kcal
|
Carbohydrates:
4
g
|
Protein:
2
g
|
Fat:
18
g
|
Saturated Fat:
2
g
|
Fiber:
3
g
|
Sugar:
1
g
Filed Under: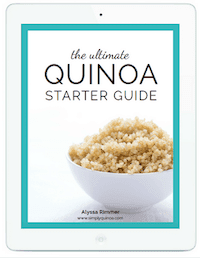 New to cooking quinoa? Grab your FREE Quinoa Starter Guide!
Become part of the Simply Quinoa community and receive weekly emails with exclusive content that I only share in email, as well as my in-depth guide to starting your quinoa journey.