How to Make Nut Butter: 3 ways
Learn how to make nut butter at home in three delicious flavors: honey roasted peanut butter, pumpkin spice almond butter, and a 2-ingredient Nutella recipe!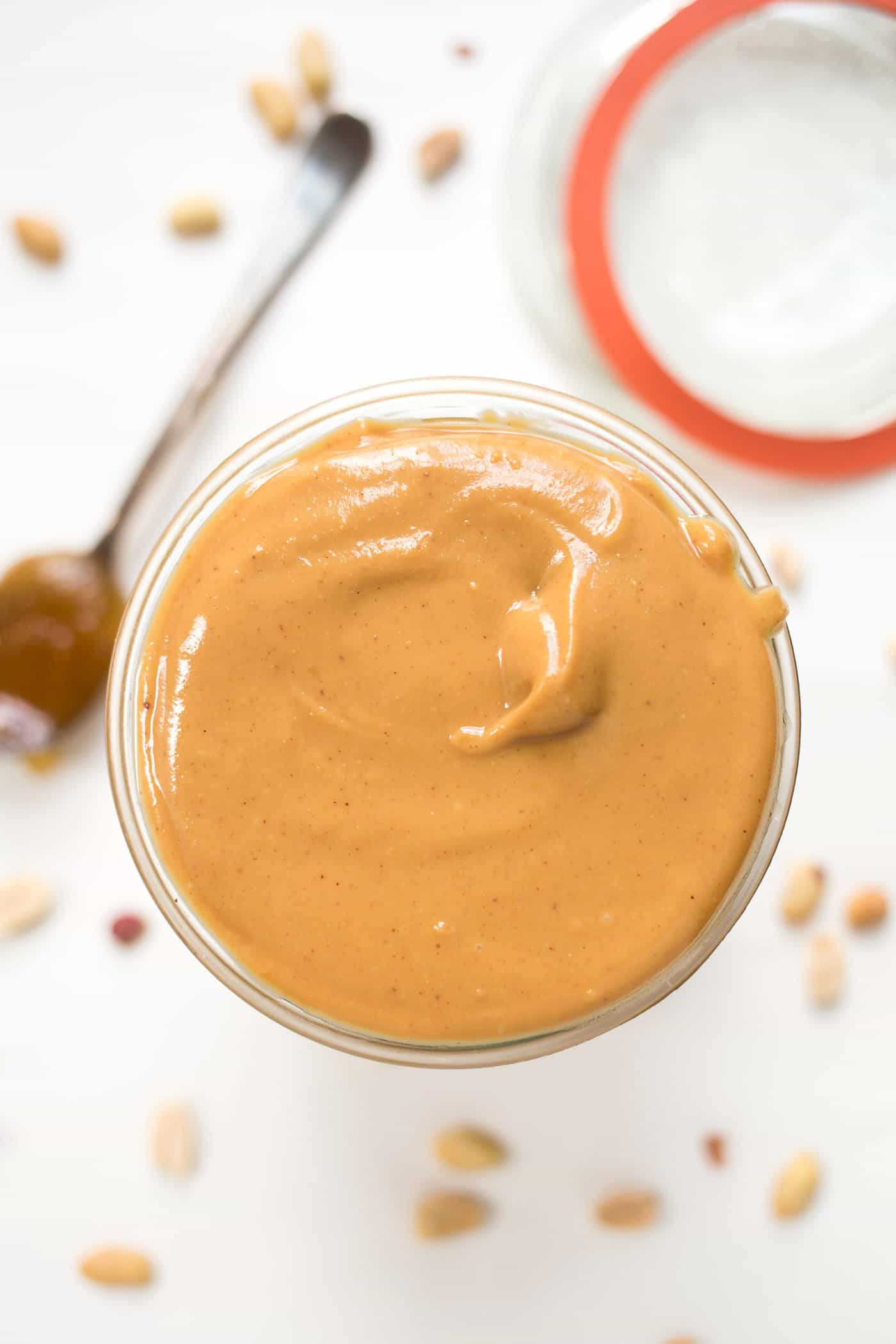 Have you ever wondered how to make some of your favorite nut butters at home? Well, today you're in luck! I'm going to show you how to make nut butter with three different flavorful variations. These are healthy spins on some of my personal favorite nut butters and I can't wait to share them with you!
Before we dive into the flavors I've got for you, let's chat a little bit about making nut butter at home. Here's a quick overview of the different things you'll need:
Tools
To make your own nut butter, you're going to need either a food processor or a high-powered blender. My two favorite tools are my KitchenAid 11-cup food processor and my BlendTec Twister Jar. I find they're both easy to use and make really smooth and delicious nut butters.
Nuts
The next thing you'll need are nuts. (<– duh) I like to start with raw nuts when I'm making my own nut butter, but raw nuts are harder to turn into nut butter than roasted nuts, so I usually lightly toast them in my toaster oven before blending. Slightly cooking the nuts ahead of time helps them release their oils more quickly and will save you lots of time.
Time
Making nut butters takes a fair amount of time. Depending on the machine and type of nuts you're using, it can take anywhere from 5 – 20 minutes to blend up a batch of nut butter. As you're blending the nuts, you'll be tempted to add oil to help them get smooth more quickly, but I don't recommend doing that unless you have to. The nuts will release their own oils eventually, just sometimes it takes a fair amount of time.
Flavors
You can really have fun with homemade nut butters and add any sort flavorings you'd like. I love turning to spices, natural sugars like coconut and maple, liquid sweeteners like honey and maple syrup, and even extracts like vanilla.
Most add-ins won't affect the texture of your nut butter, except for liquid sweeteners. Honey and maple syrup will make the nut butter a bit thicker and fluffier, which some people really like! If you're more on the smooth side of things, I would recommend either adding a touch more oil to thin it out, use a granulated sugar instead or you can roast the nuts with sweetener like I did with my Maple Cinnamon Nut Butter.
Some of my favorite flavor options:
Cinnamon
Vanilla Powder
Pumpkin Spice
Vanilla Extract
Coconut Extract
Maple Sugar
Coconut Sugar
Maple Syrup
Melted Chocolate

And now let's talk recipes!
Today I'm going to show you how to make three different nut butters, each of which has their own unique flavor profile. You can use these recipes as written or think of them more as a guide for your own creation. Feel free to swap the spices, the type of nuts, sweetener, etc. I'll leave it all up to you!
The three flavors we have here today are:
Honey Roasted Peanut Butter
Pumpkin Spice Almond Butter
2-Ingredient Nutella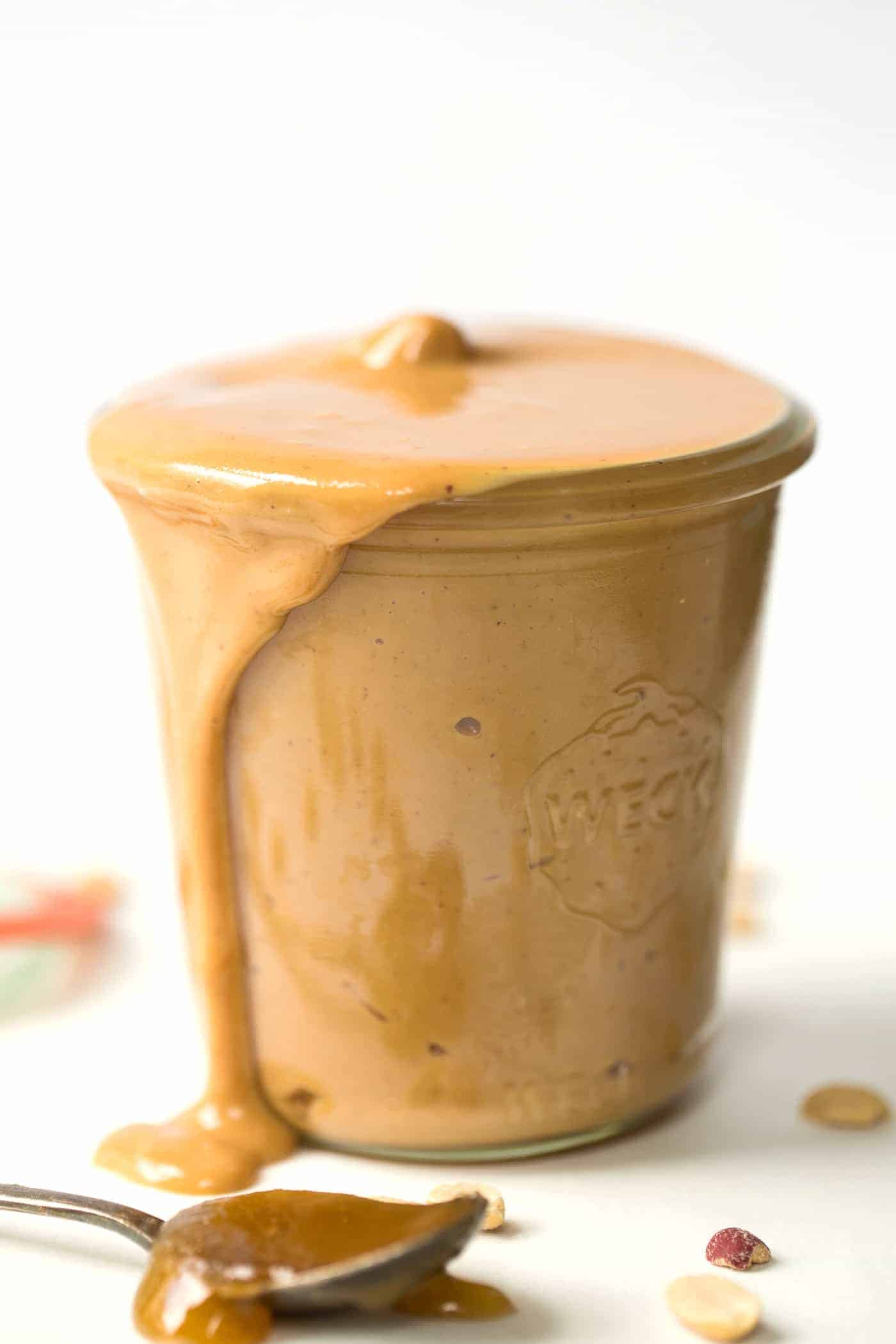 I love this sweet spin on peanut butter. The two flavors are the perfect complement! This makes a wonderful addition to toast with sliced banana on top or drizzled into oatmeal. And it's much healthier than the ones you buy at the store – less sugar, no processed oils, just pure deliciousness!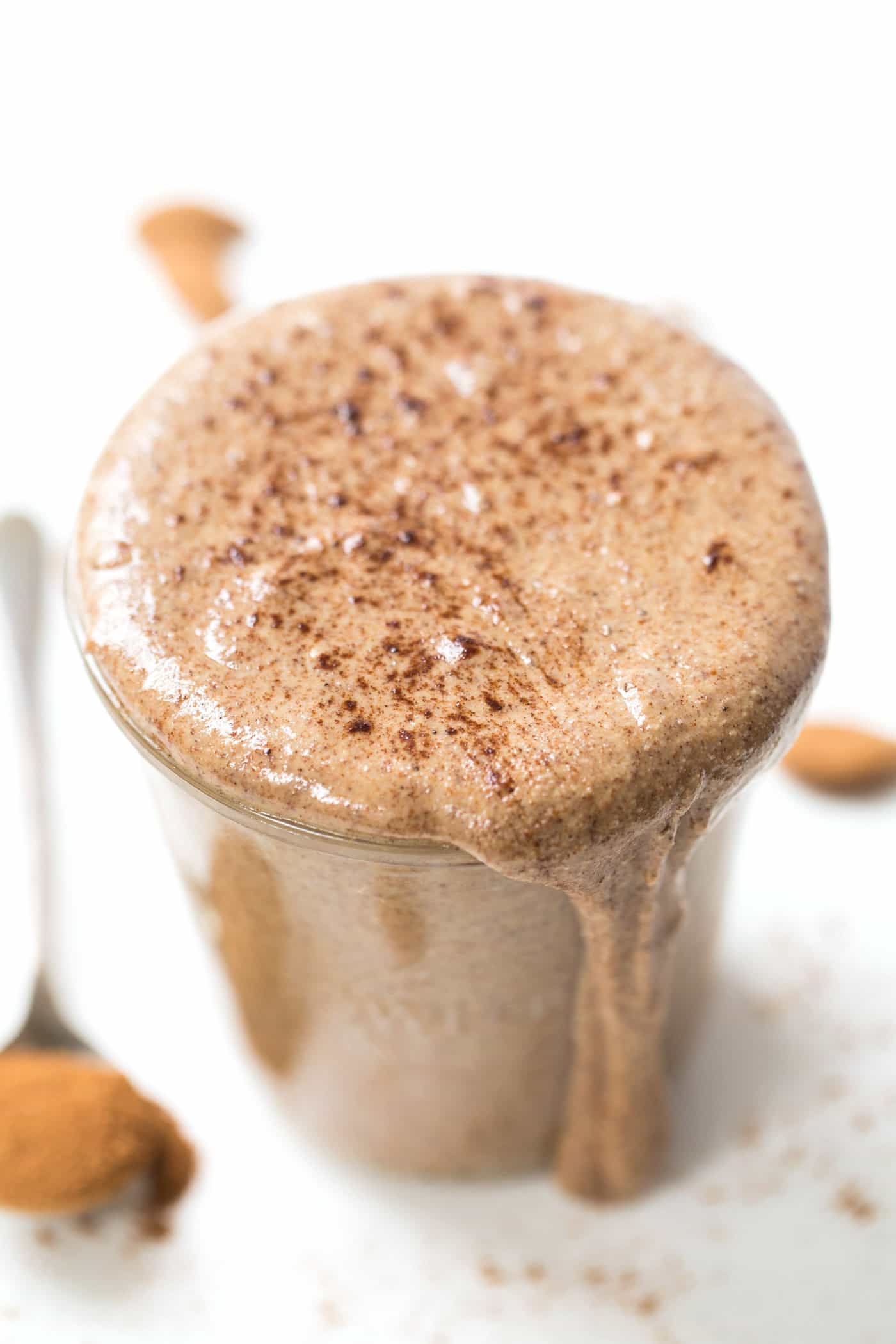 Since I'm pretty much obsessed with all things pumpkin spice right now, I had to give you a pumpkin spiced nut butter! I went with almond because they pair really nicely together, but you could totally swap in cashews or pecans and it would be incredible. I love this by the spoonful, but it's also perfect on top of my Quinoa & Almond Flour Pumpkin Bread!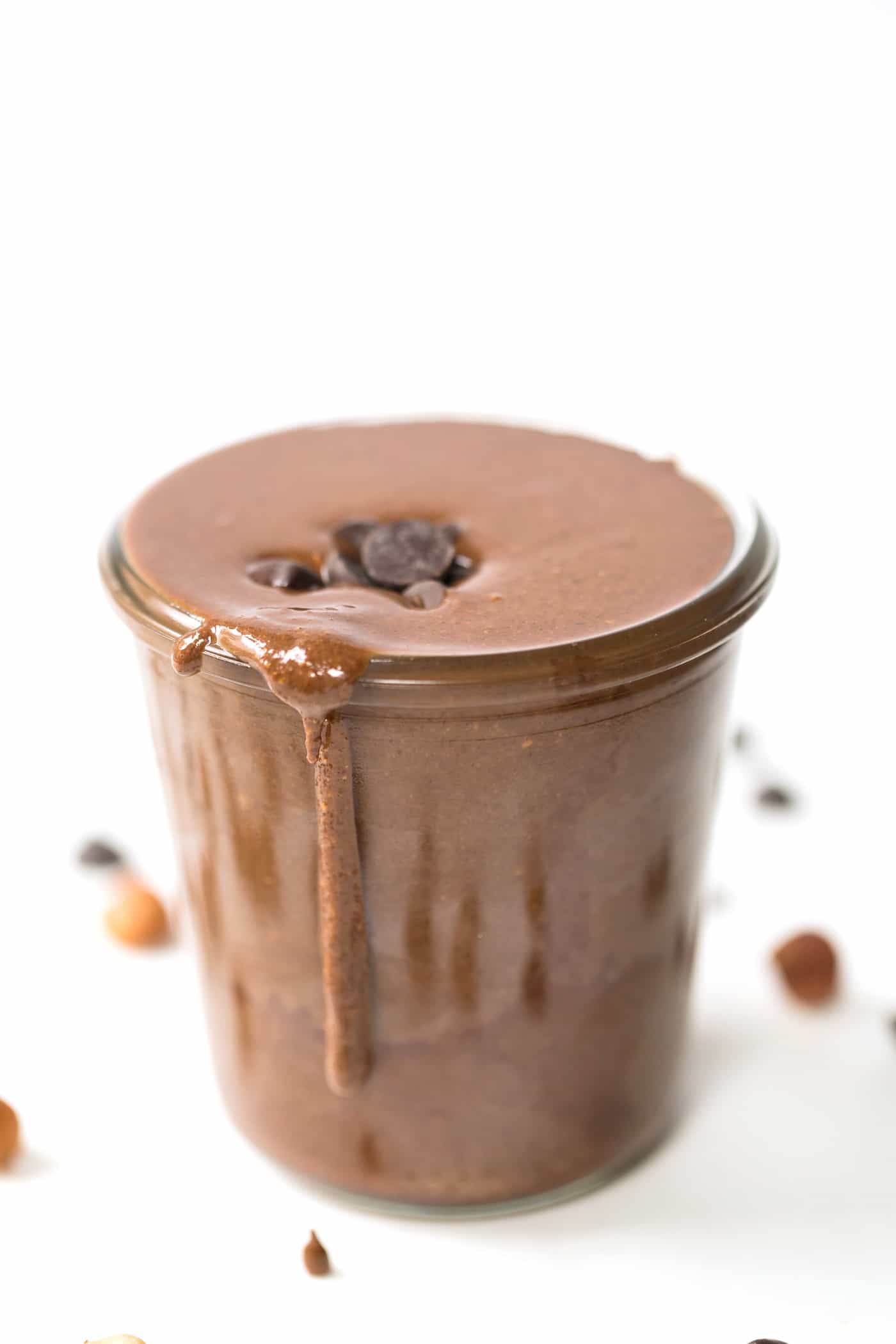 Oh, Nutella! I feel in love with this chocolatey spread on my first trip to Italy, and continued to eat it all the way through college until I realized…it was more like a candy spread than nut butter. Luckily, the idea behind Nutella is simple: hazelnuts + chocolate, so it was a cinch to whip up. You just need those two things and in a few minutes, you'll have delicious, homemade Nutella that you can actually feel good about eating.
Want more dips & spreads?
Follow my board on Pinterest!
share what you make
Tag #simplyquinoa on Instagram with your creations! We love sharing what you make with the community. We can't wait to see!

follow on instagram