Nut butters are a versatile spread that you can put on so many different foods. And if you make them at home, you'll end up with a tastier, healthier, and more affordable condiment.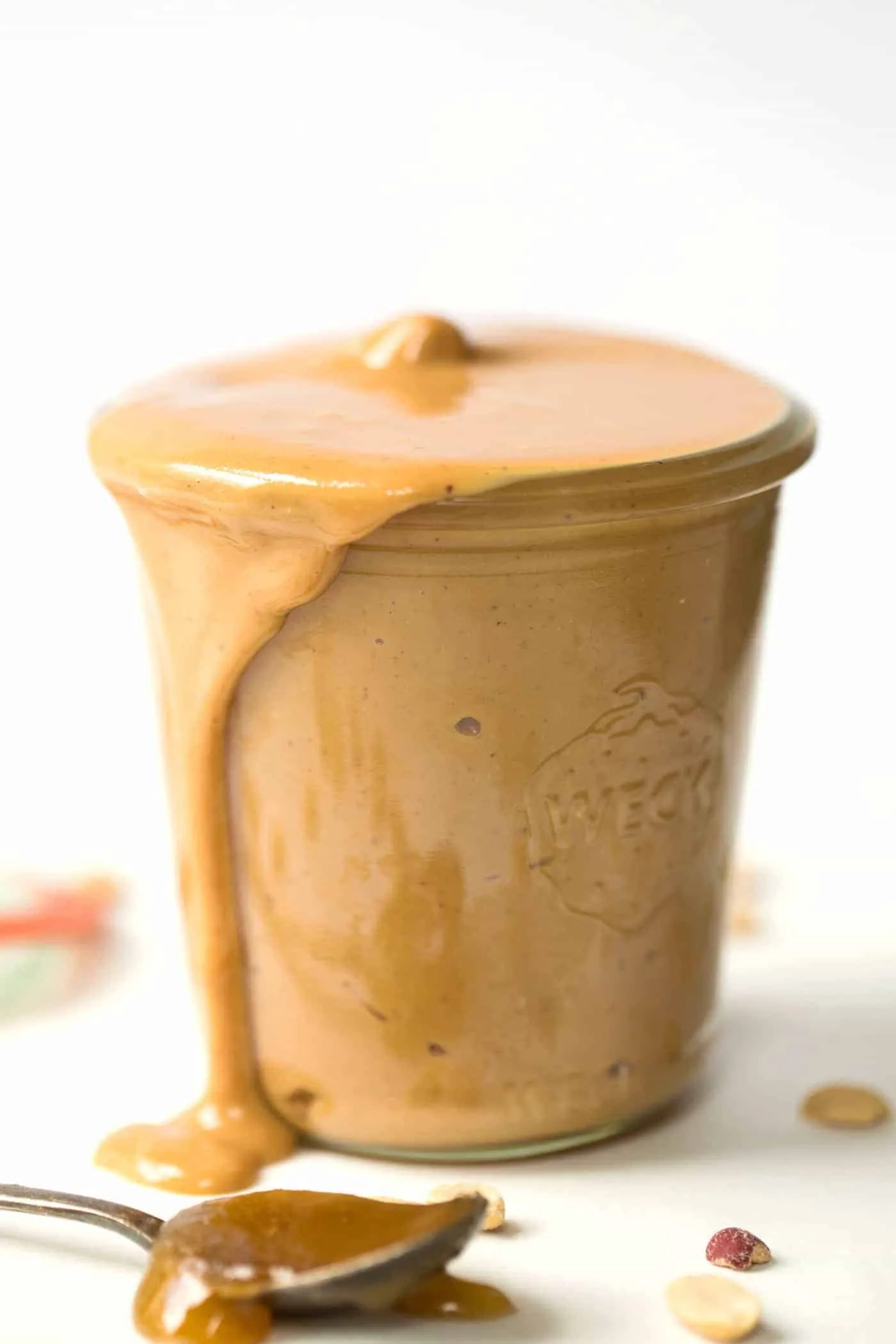 I'm a huge fan of nut butters. Whether I'm putting them on toast for breakfast, or eating a spoonful straight out of the jar, they are a go-to food for me. They're rich, creamy, just the right amount of sweet, and packed full of flavor. Plus, nuts are one of the healthiest things you can eat, so these spreads are great for you.
Like most people, I used to buy all my nut butters. But it turns out they're a lot better when homemade. They taste better, they're usually healthier, and they're definitely cheaper. Plus, they're customizable, easy to make, and usually only take 20 minutes.
So now I make all of mine, and I recommend you do the same! This post has the basics for creating a simple nut butter with pretty much any nut. For example, I used this basic formula to make Honey Roasted Peanut Butter, Pumpkin Spice Almond Butter, and this Homemade Nutella!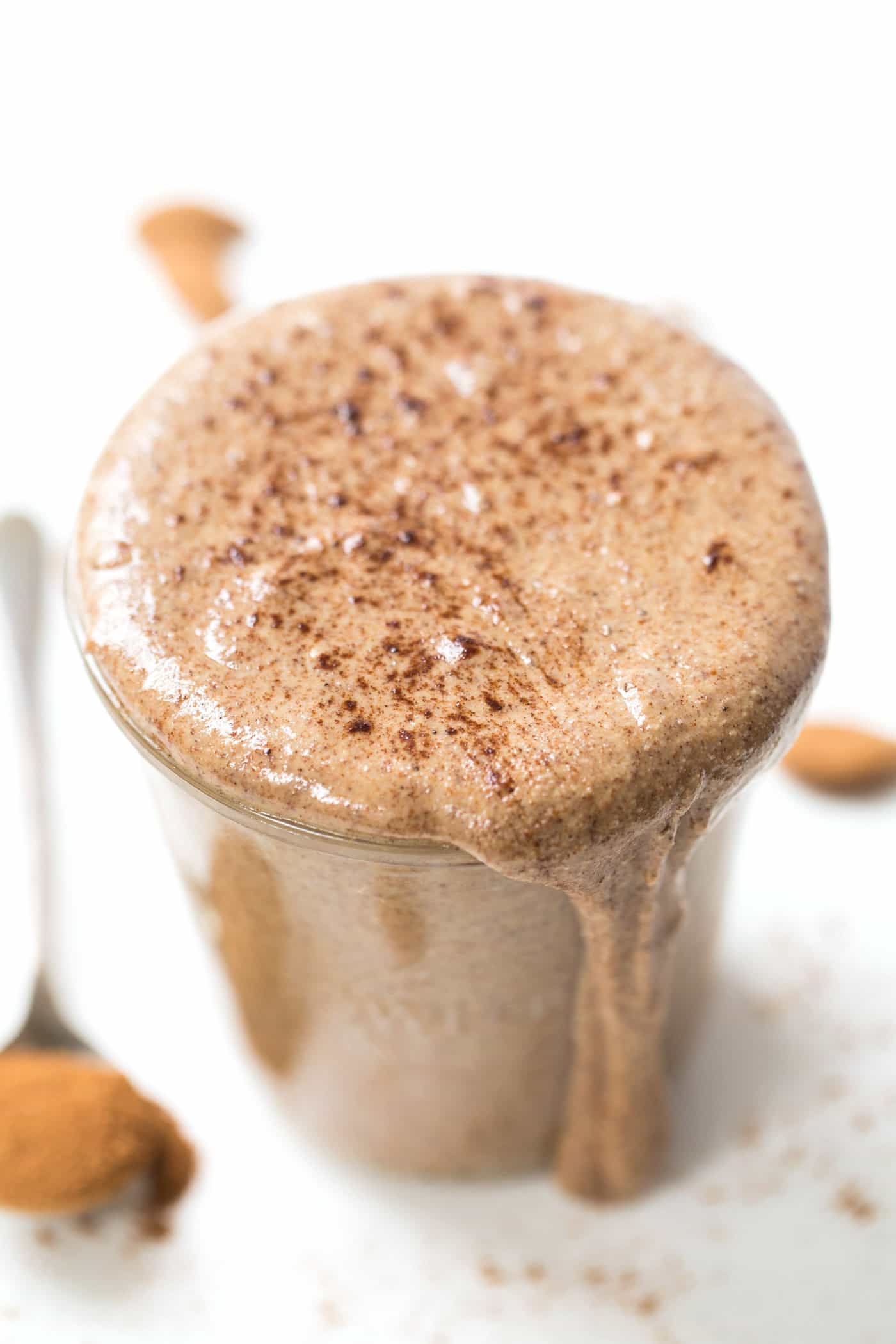 What You'll Need
Here are the ingredients you need to make these nutty spreads.
Raw nuts – You can use almost any type of nut when making nut butter.
Seasonings – Chocolate chips, honey, pumpkin pie spice, and salt. You can even add chili for a bit of smoky heat!
Coconut oil – This is an optional ingredient that's used to help make the nut butters smooth.
How to Make Nut Butter
Making these recipes is a super simple process that only takes 20 minutes. Here's how to do it.
Season the nuts. Place the nuts on a baking sheet that will fit in a toaster oven. If you're seasoning the nut butter with something that can be toasted without having the flavor or texture ruined, pour or sprinkle it over the nuts.
Toast the nuts. Put the nuts in the toaster oven for 5 minutes.
Process. Place the nuts in a food processor and process until smooth, about 10-15 minutes. If the spread isn't becoming smooth, add a touch of coconut oil.
Finish seasoning. If you have a seasoning that you couldn't put in the toaster oven (such as melted chocolate), add it to the nut butter and pulse until combined. Place the nut butter in a jar, and you're all done.
Variations
One of my favorite things about these kinds of recipes is how easy it is to customize them. Here are some variations you can add to them, or to any other nut butter you make.
Heat. Nuts and spice go hand in hand. You can easily add a little bit of heat to a nut butter by sprinkling some chili powder over the nuts before toasting them, creating a spicy spread.
Sweet. You can also go in the other direction (or in both directions!) and add sweetness to your nut butter. Honey is my favorite way to sweeten these spreads, but maple syrup and agave are good options as well. You can add the sweetener to the nuts before toasting for a little bit of a caramel flavor, or simply add it at the end of the processing.
Salty. I probably don't need to tell you that nuts and salt are a classic combination. To make a salted nut butter, sprinkle some salt over the nuts before toasting them. After processing the nut butter, taste it, and add more salt if you want.
Spices. You can have fun by adding a lot of different spices to these nut butters. A good rule of thumb is if the spice would go well in a cookie or cake, then it will go well in a nut butter. Spices like cinnamon, nutmeg, cloves, ginger, and cardamom will all go well in nut butters.
Chunks. Finally, you can play with the texture of your nut butter by making it chunky. To do this, simply reserve a few of the toasted nuts, and chop them up. After you've processed the rest of the nuts to create your smooth and creamy nut butter, add the chunks of nuts.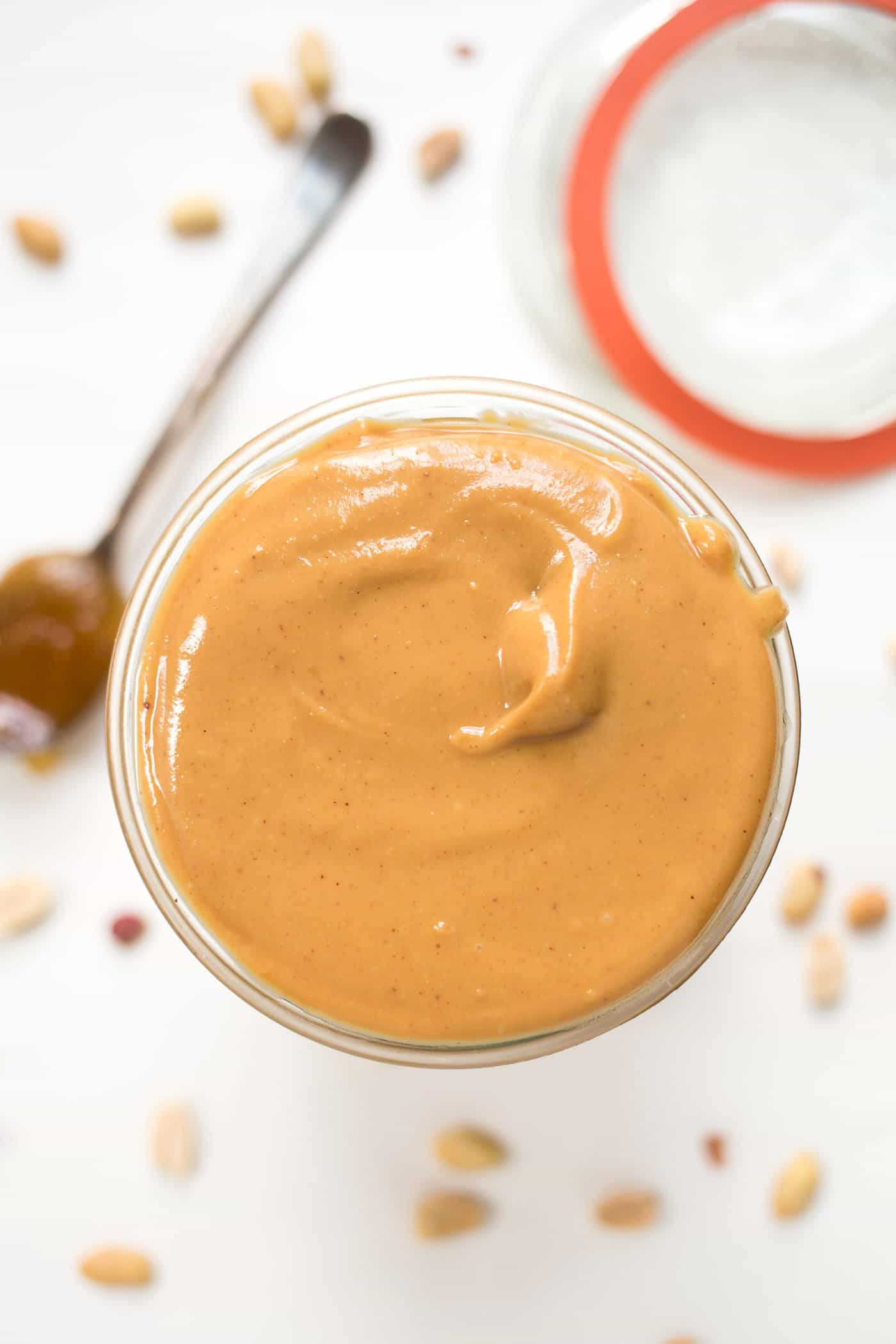 Serving Suggestions
Here are some of my favorite ways to eat these homemade condiments.
How to Store
Nut butters will last for a long time if stored in an airtight jar. They'll last for at least a month at room temperature, or for at least 3 months in the fridge. I prefer to keep mine at room temperature, as that's when the texture is most creamy. However, make sure you keep your spreads out of direct sunlight, by storing them in a cupboard or pantry.
Can You Freeze Nut Butters?
Yes! You can freeze them in an airtight container for up to 6 months. Thaw at room temperature or in the fridge before eating. Freezing these spreads can sometimes mess up the texture, so you may need to run it through the food processor after thawing.
Nut Butter Recipes to Try