Tempeh is one of the healthiest and tastiest ingredients in my fridge. It's a fantastic source of protein and a great meat substitute. If you're wanting to try cooking tempeh, you need to check out these recipes.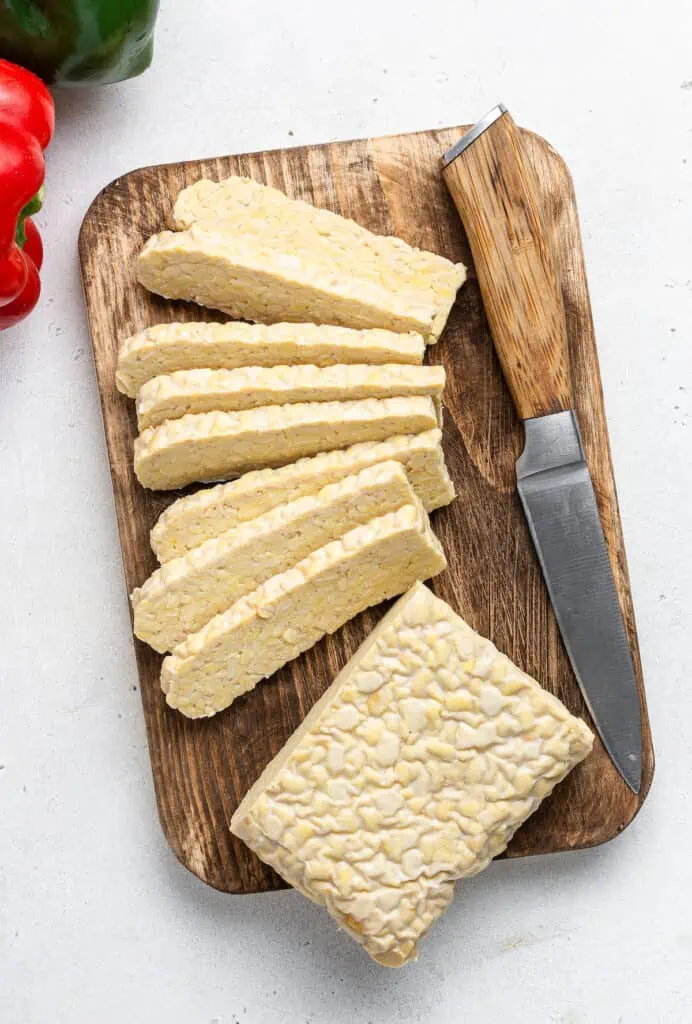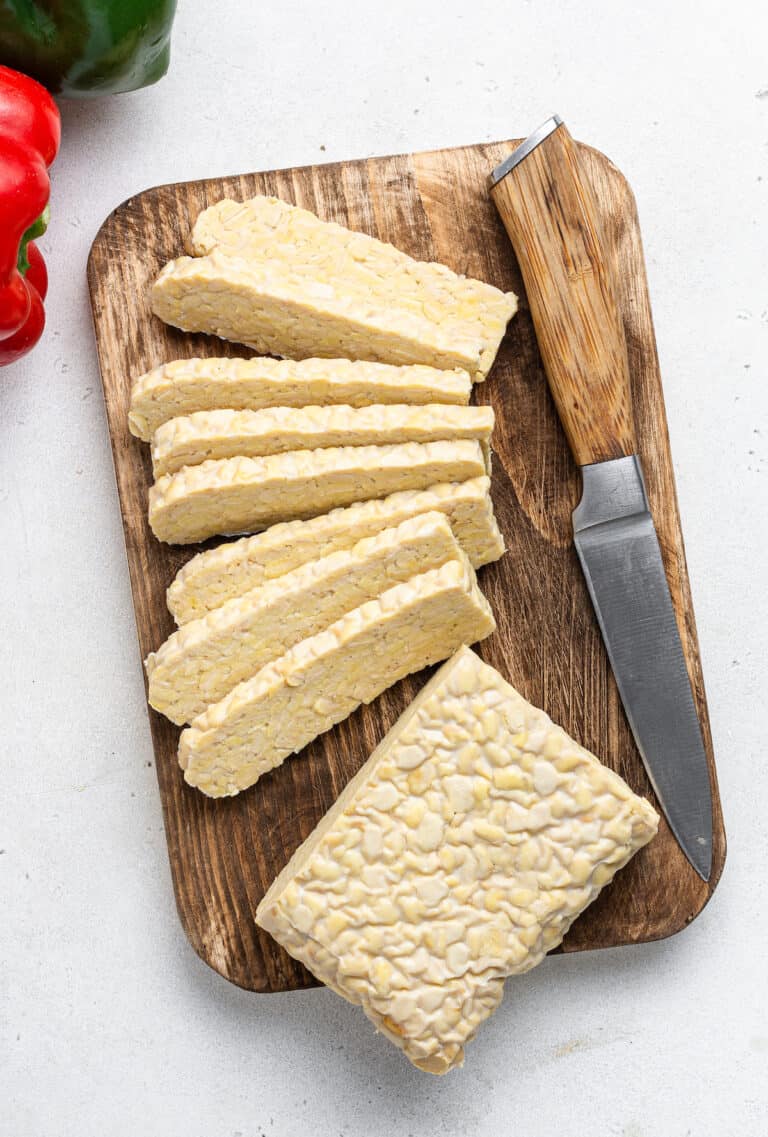 Tempeh has quickly become one of my favorite ingredients in the kitchen. And I'm not the only one! It's still not a super common ingredient, but its popularity has been steadily growing. I can usually find tempeh at any grocery store, and I've even seen it on a few menus at local restaurants!
It's easy to see why it's becoming more popular. Tempeh is an awesome replacement for meat in vegetarian and vegan cooking and it's really enjoyable to cook with. Plus, it's super healthy and a very affordable protein.
A lot of people aren't familiar with how to cook tempeh. If that's you, then have no fear! I've put together 7 of my favorite tempeh recipes. They're easy to make, so you can jump right into cooking this unique and delicious ingredient. If you're anything like me, you'll love cooking – and eating! – tempeh.
What is Tempeh?
Tempeh is made out of fermented soybeans. I know what you're thinking: fermented soybeans don't sound delicious! But trust me when I say that they are. Tofu is also made out of soybeans, but tempeh is a lot different. Tempeh has a more pronounced flavor and a much more solid texture. The consistency is actually quite similar to meat!
What Does It Taste Like?
I really love the unique and complex flavor of tempeh, which is chock full of umami flavor. I think it has a super earthy flavor that's similar to nuts and mushrooms. But even though tempeh has a strong flavor, one of my favorite things about this ingredient is how much flavor it can absorb when you're cooking with it. It makes it so versatile in the kitchen!
Is It Healthy?
Tempeh is super healthy, which is part of why I eat it so often! It has tons of vitamin B12, but no cholesterol at all. It's a really popular meat substitute because it's loaded with protein. And best of all, tempeh has all 9 of the essential amino acids that your body needs, which makes it a complete protein!
Soy is one of the healthiest foods that you can eat, so I try and make it a big part of my diet. It's known to improve cholesterol, heart health, and bone health while lowering inflammation and blood pressure. Plus, soy products are even proven to help fight cancer!
Check out the impressive nutritional data for a 3-ounce piece of tempeh:
Calories – 160
Protein – 18 g
Total fat – 5 g
Total carbs – 10 g
Fiber – 28% of your daily value
Iron – 10% of your daily value
Calcium – 6% of your daily value
Is It Healthier Than Tofu?
I eat a lot of tempeh and also a lot of tofu because both ingredients are yummy and healthy. There are a few key differences in the nutrition of these ingredients, though. Tempeh has loads more protein and fiber than tofu does, but it also has more calories and carbs.
How Much Protein Does Tempeh Have?
I always have tempeh around, in large part because of the sheer amount of protein it has. In a lot of recipes where other people would be eating meat, I prefer to eat tempeh. It only takes 3 ounces of tempeh to give you a whopping 18 grams of protein. What does that mean? It means that a 155-pound person can get a third of their daily protein requirement with just 3 ounces of this tasty ingredient! How cool is that?
How to Store It
Don't worry, tempeh is super easy to store. All you need to do is keep it in an airtight container or wrap it in wax paper and it will last in the fridge for 10 days. You can even freeze tempeh! It will last for a whole year in the freezer.
Healthy Tempeh Recipes You've Got to Try
I really love to cook with tempeh. The flavors you can get with some of these recipes are absolutely fantastic, and these dishes are all super healthy. You've got to try them!
More Healthy Vegan Recipes to Make
Tempeh is one of my favorite ingredients to use when making vegan food. It's the perfect substitute for meat. But make sure to check out the rest of my recipes to find more healthy vegan foods to cook!