Recapping 2 months in Europe! We're two months into our 4 month Europe trip and I'm sharing everything we've done in Month 2. Including some monthly faves!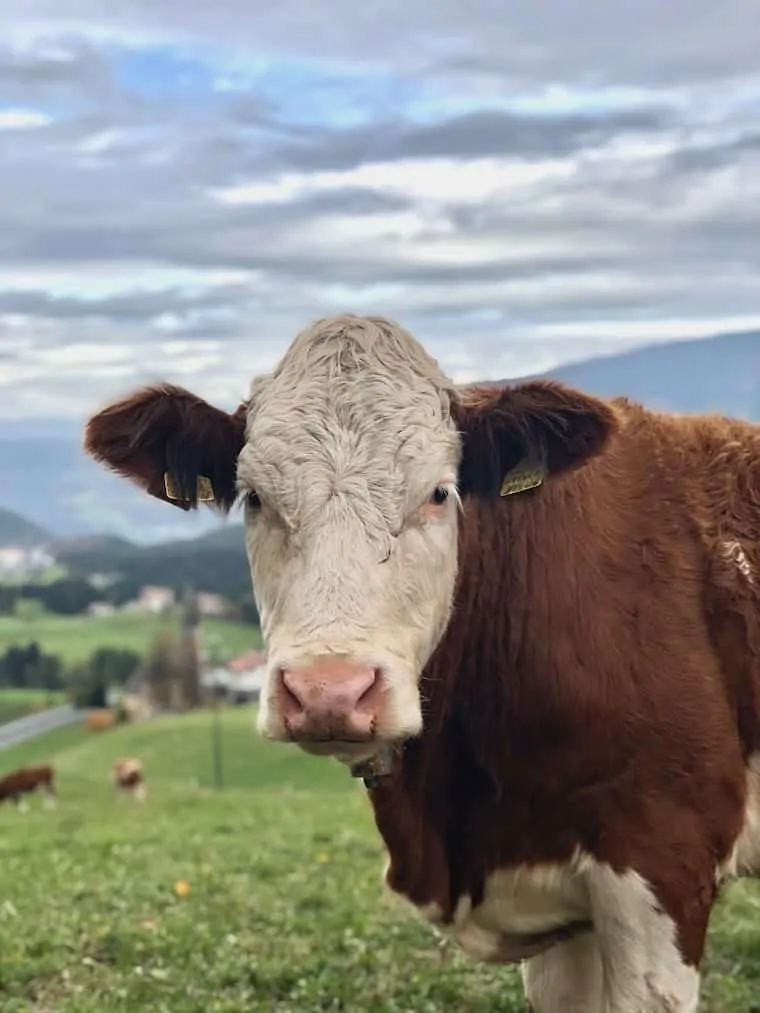 Okay, friends, we're two months into our European adventure and so far we are having the BEST time. This month we actually separated for a week and each did a week with friends. He went off to Vienna and Budapest and my best friend/cousin came over and we had the most glorious week in Northen Italy. We hiked, we cooked, we laughed, we sipped wine and it was totally what my soul needed.
As I did last month in my "One Month Europe Trip" recap, I also wanted to recap our second month!
Here's how 2 Months In Europe has looked for us:
Day 36 – 37: Athens
Day 38 – 41: Mykonos
Day 42 – 45: Milan
Day 46 – 49: Rome
Day 50 – 55: Tuscany (here's my Tuscany Road Trip post)
Day 56 – 58: Florence
Day 59 – 65: Dolomites
We basically spent one week in Greece and three weeks in Italy. We started at the beach and I ended in the mountains. And in between, we've been in major cities, but also gorgeous countryside. It's been amazing so far and I'm already looking forward to what we have ahead for months 3 and 4!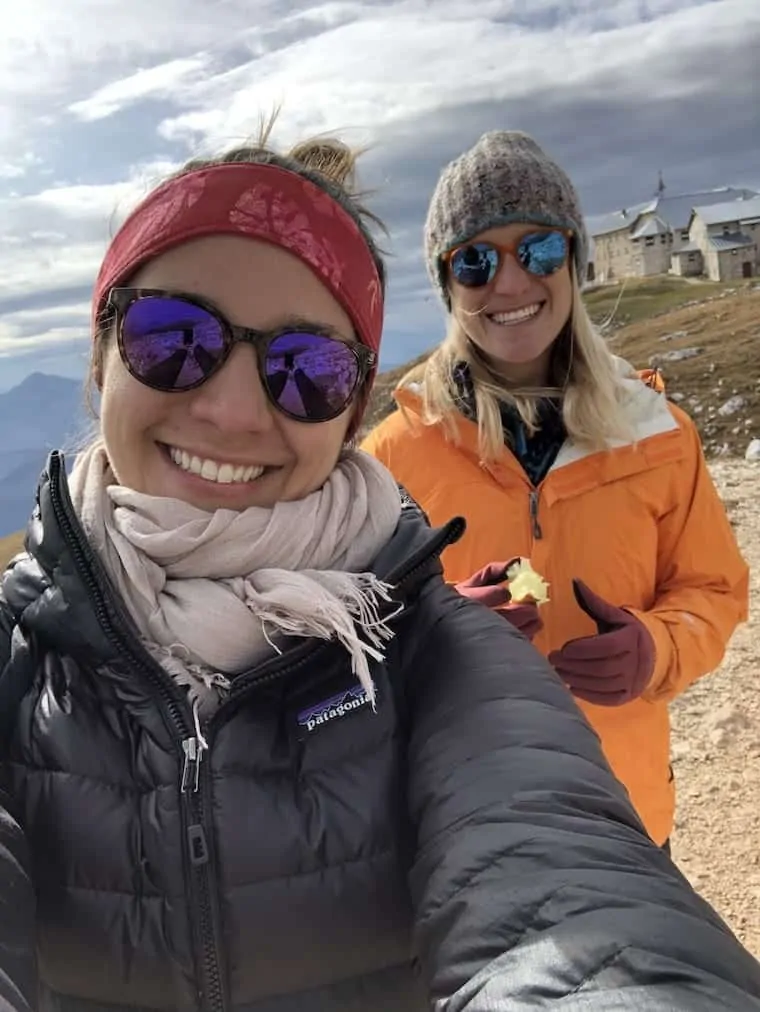 October Travel Must-Haves
Clearly it's been a whirlwind of a month, but I wanted to share a few things that I have been super thankful that I packed. Most of them are clothing items since I get a lot of questions about the specific things I'm wearing. I do have a few others sprinkled in too! And if you have specific questions about how or what to pack, let me know in the comments (thinking this might need its own blog post…!).
Eagle Creek Packing Cubes: what a lifesaver these have been! I honestly don't know how I would manage without packing cubes. These have helped me stay so organized with all the moving and it makes packing and unpacking a breeze. Never traveling without them!
Organify Green Juice Powder: when I can't get my greens in, or feel like I need a little boost, I've loved having these with me. They're small, easy to carry and they actually taste good. Ahhh the simple pleasures!
Andalou Facial Serum SPF 30: I'm all about protecting my face and since we've seen a fair amount of sun on this trip, I've used this serum every single day. I've actually talked about this serum before in my Essential Natural Skincare Products post. I've used it for years and it's the best!
Activated Charcoal: It's no lie that I'm definitely drinking more than I typically do. I keep charcoal pills on me for the times when I've had more to drink than I might typically have. I take one before bed and I think it helps me feel better in the morning. Just a little disclaimer though: I don't think charcoal is safe for everyone so please consult a medical professional before doing this!
Adrenal Health Vitamins: traveling can really throw things off balance hormonally, so I'm happy to have one of my favorite vitamins back with me. My cousin brought them over for me and I'll be taking them daily for the next two months. This is one of my favorite vitamins and I think helps me stay a bit more balanced.
Klean Kanteen Insulated Water Bottle: I never travel anywhere without my water bottle and this one has been my ride or die for 5+ years. Granted I've gone through a few of them, but I keep replacing with the same bottle. It keeps things cold for hours, it has a sport cap for easy drinking and comes in lots of cool colors too!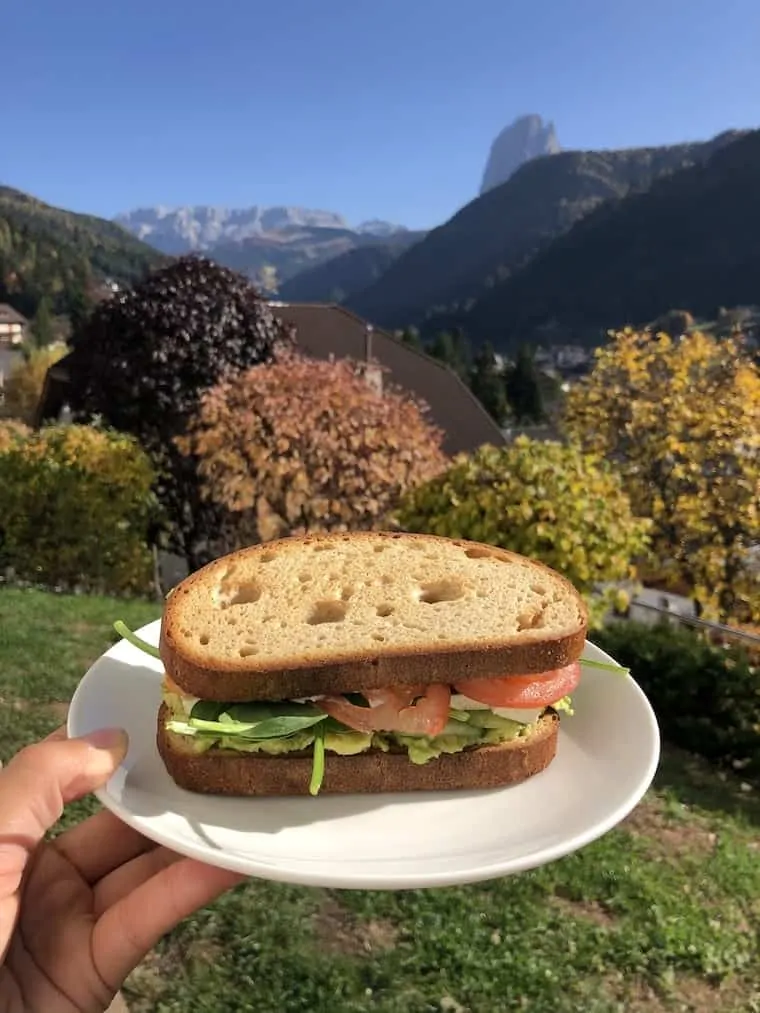 My Monthly Reading Picks:
I haven't read quite as much this month, but here are three of my picks:
The Great Believers by Rebecca Makkai: A dazzling new novel of friendship and redemption in the face of tragedy and loss set in 1980s Chicago and contemporary Paris about the AIDS epidemic in the gay community back in the 80s. Very eye-opening and heartfelt.
Over the Top by Jonathan Van Ness: I've loved Queer Eye ever since it aired and he's one of my favorites. This memoir was powerful, sad, funny, intense, light and everything in between!
The Silent Patient: we actually listened to this as an audiobook, but it was awesome and I'm sure would be just as good of a read. It's a mystery/thriller with an emphasis on mental health. And of course, there's a twist at the end that you don't see coming!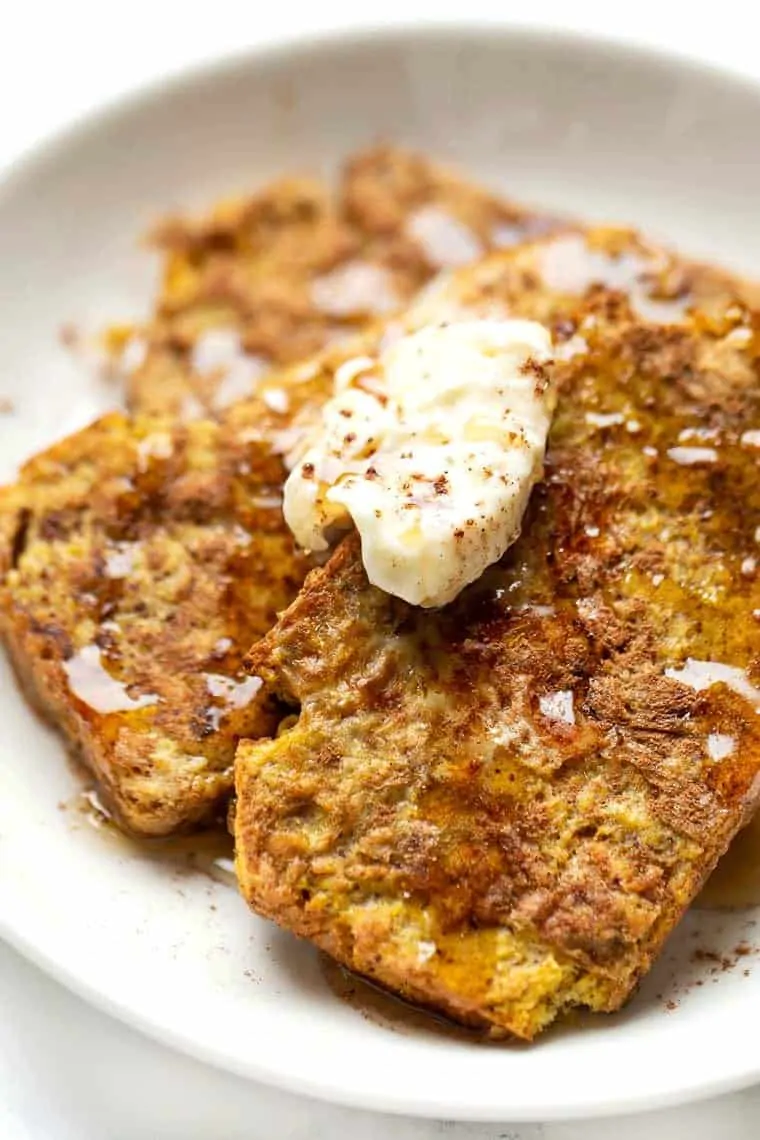 Recipes We Loved in October
I'm going all things pumpkin on this list! Here are 8 of my absolute favorite pumpkin recipes:
1. Vegan Pumpkin Alfredo Pasta
3. Gluten-Free Pumpkin Cornbread French Toast (so good!)
4. Creamy Pumpkin Steel Cut Oats
5. Pumpkin Pie Overnight Quinoa
6. Gluten-Free Pumpkin Coffee Cake
7. Pumpkin Chocolate Chip Breakfast Bars
8. The Healthiest Pumpkin Bread (a must-try!!)
Your October Favorites
Anything you tried, picked up or loved this month? Let us know in the comments!