Recapping our one month Europe trip and sharing where we've visited, how many countries we've seen and including some of our must-have travel items.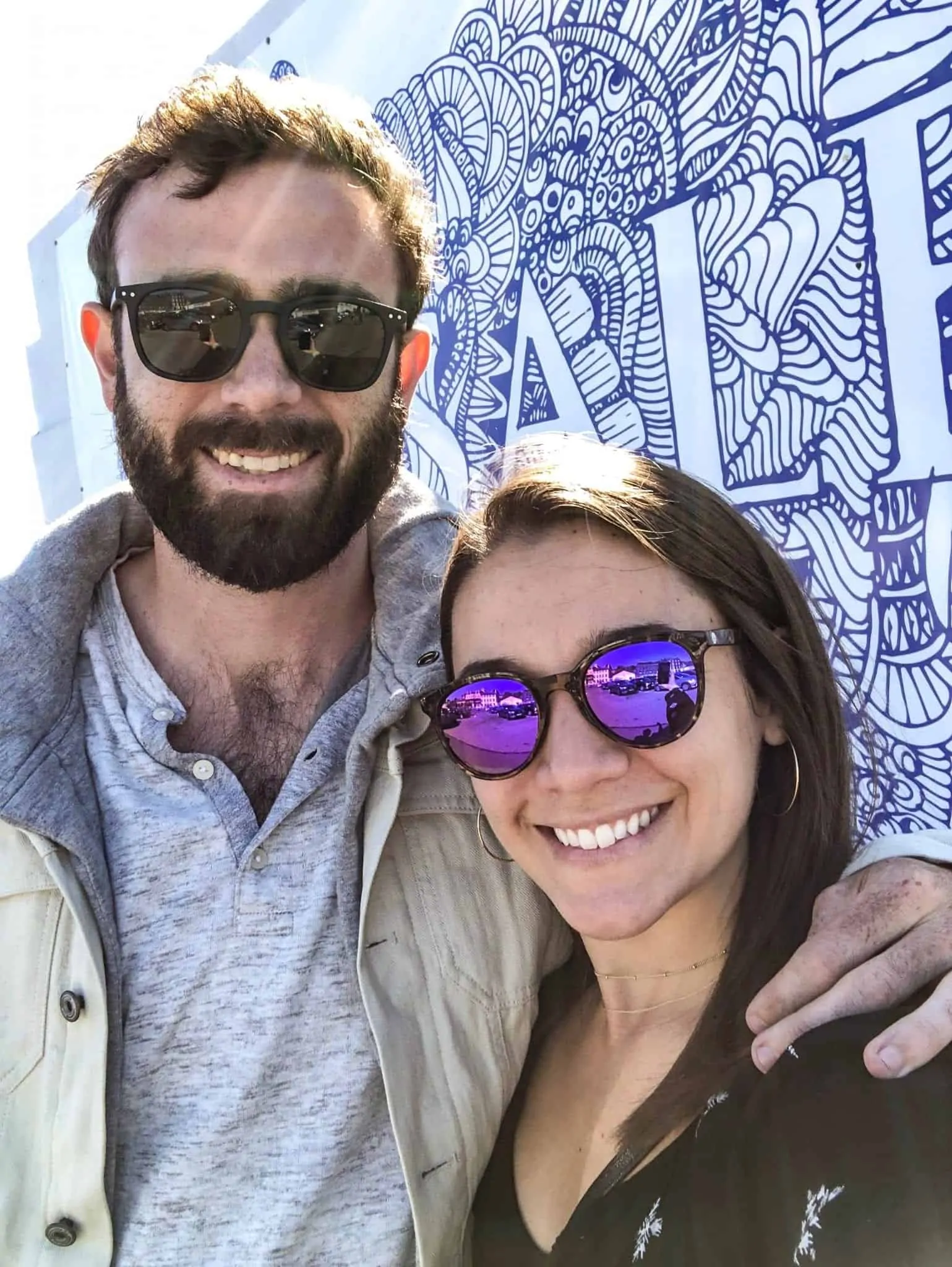 One month down, three more to go! I can't believe that we're one  month into our Europe trip. It feels like forever ago that we left Boston, but it's also gone by so quickly. We've done a lot, seen a lot and eaten a lot, so I wanted to share a "One Month Europe Trip" recap with you. I'm thinking I'll do one of these each month until we're home!
Here's how our One Month Europe Trip itinerary has looked so far:
Days 1 – 16: London (with a few day trips from there)
Days 17 – 20: Lake District (with a day trip to Edinburg)
Day 21: Liverpool (to watch my brother's favorite soccer team)
Days 22 – 26: Ireland (check out our specific itinerary here)
Days 27 – 29: London (one more soccer game!)
Days 30 – 34: Netherlands (we did a road trip through the country which I'll be sharing soon!)
Day 35: Dortmund, Germany (to watch another soccer game lol)
So basically… we've been to 5 countries, we've spent time in cities, we've spent time in small towns, we've hiked, we've been to to beach, we've done a road trip, we've taken a train through the chunnel and we've had some incredible food along the way! I'm sharing all the meals we're eating on Instagram, so make sure you check my profile and look at the highlights if you want to see specifics!
And now we're onto month two! I'm sitting on the plane as we're headed to Athens where we'll spend a few days then go to Mykonos. With all this hoping around, I'm excited to have some relaxing beach days!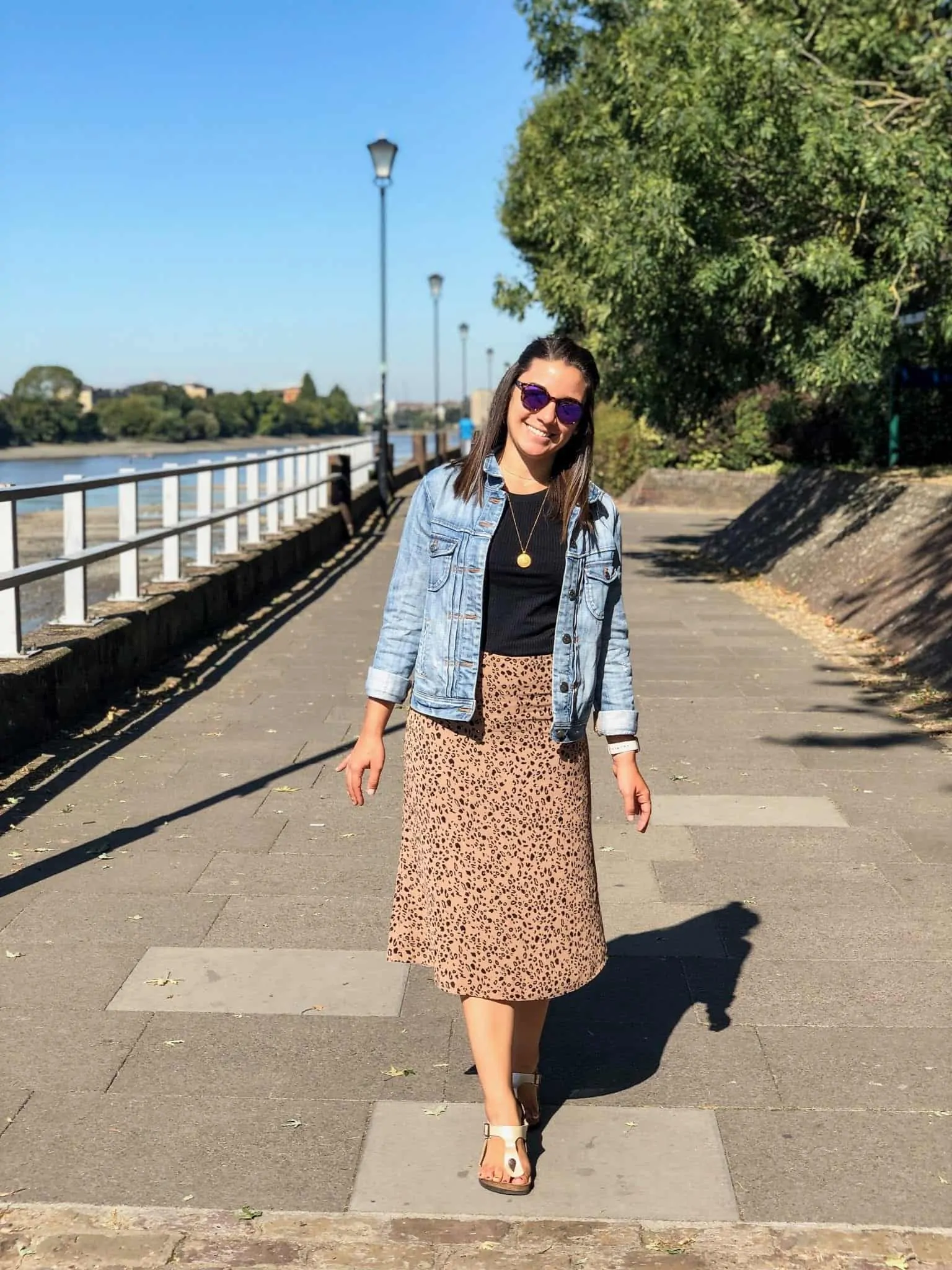 September Travel Must-Haves
Clearly it's been a whirlwind of a month, but I wanted to share a few things that I have been super thankful that I packed. Most of them are clothing items since I get a lot of questions about the specific things I'm wearing. I do have a few others sprinkled in too! And if you have specific questions about how or what to pack, let me know in the comments (thinking this might need it's own blog post…!).
Ippodo Matcha Tea Powder: One of the things I knew I wanted to maintain while traveling was some semblance of a morning routine. Matcha is a huge part of my morning routine and I've continued it over here (thank goodness!). I brought three tins of matcha with me and I've loved having that consistency to keep me grounded.
Pulsin Protein Bars: I was originally thinking of bringing lots of bars with me, but then I realized I'd probably be able to find new favorites abroad. And I totally have! The Pulsin bars are my favorite by far – they're a little harder to find in the states but if you can try them, do. They're delicious!
Jcrew Jean Jacket: I brought four jackets with me and I've included all three of them here. If you're looking to travel to Europe in the Fall, light jackets like this are a must. I love my jean jacket and have had it for over 5 years. It's still in great shape and is cute with almost every outfit.
Jcrew Military Jacket: when I'm wearing blue jeans, my jean jacket doesn't work so well. I was unsure if I wanted to bring this jacket and I'm so glad I did. I've worn it a million times and it works perfectly with all my bottoms. It's also got great pockets so I don't have to carry a purse with me!
Patagonia Down Sweater: for those times when it might be a little chilly (and/or rainy), this has been a lifesaver. I was worried that I wasn't going to have room, but I realized it's one of those jackets that have a compression bag built-in! So basically I just shove it into the inside pocket and it takes up very little room in my suitcase and keeps me warm when I need it.
Kurt Geiger White Sneakers: okay so…I started this trip with some major shoe issues. The very beginning it was warm enough for sandals, but once we got into the cooler days, the shoes I brought completely destroyed my feet. I brought two pairs of Rothy's with me (which they kindly gifted me), but I feel like I need to keep it real with you guys and tell you that they really didn't work. I have wide(ish) feet and they never broke in. I was in so much pain I had to leave them behind and find new shoes.
Enter my new kicks…the Kurt Geiger White Sneakers with a platform heel. The very first day I wore them, I walked 10 miles and they were only slightly painful. Now they're super comfy and I can wear them all day with no problems. Plus they're white and look cute with pretty much every outfit I've worn!
7 for All Mankind Black Crop Jeans: the last favorite for the month is my black cropped jeans. I have gotten so many questions about these jeans that I had to share them here so you can have the link. These are super comfy and stretchy, have a high waist so they suck you in and are incredibly flattering for someone who's curvy. I also have them in a light denim wash (see pic below) and love them! They've been my go-to pants the entire trip.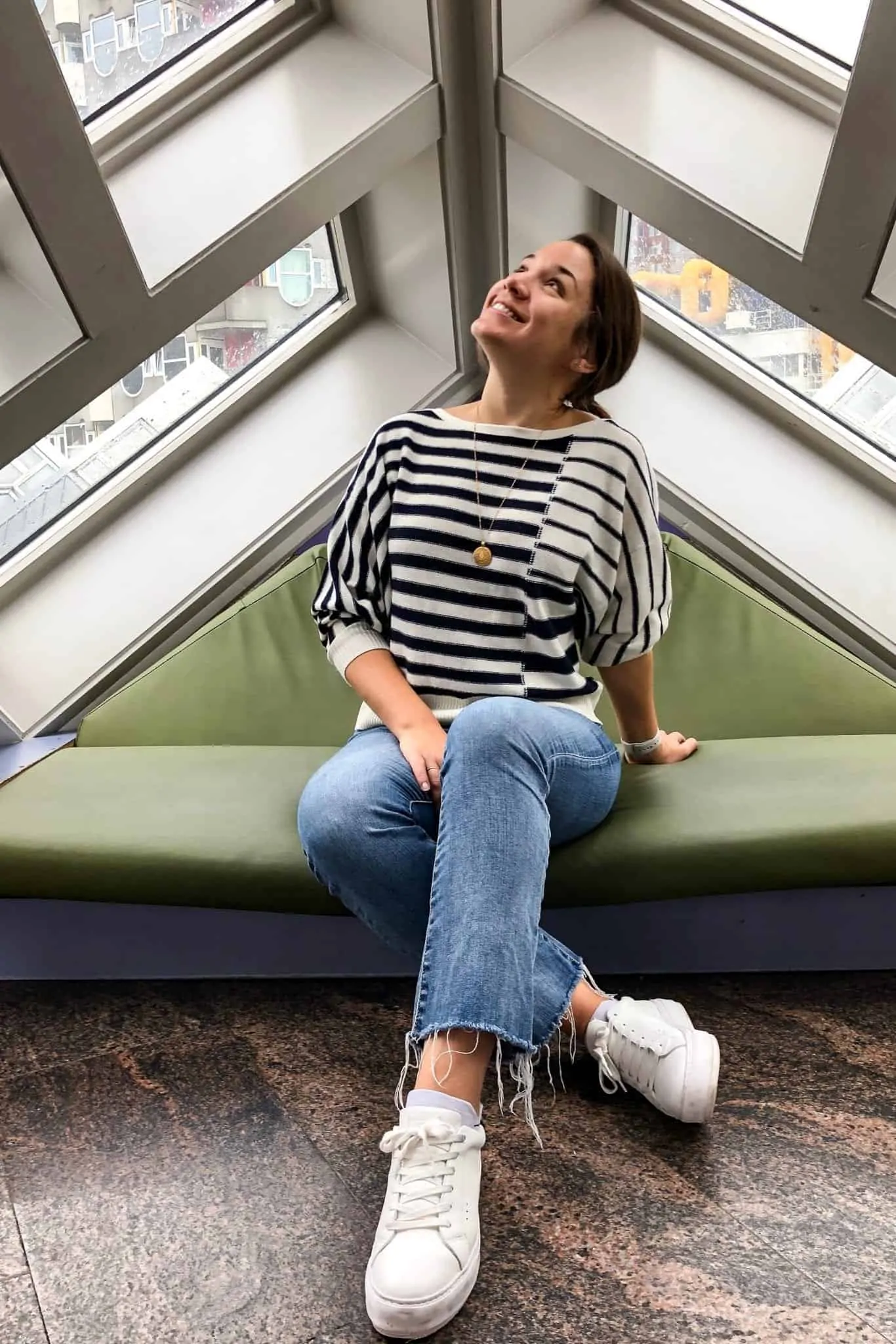 My Monthly Reading Picks:
I've been majorly loving my kindle on this trip, so I wanted to share some of the books that I've read that have been the most inspiring. Here are my top monthly picks for September:
Match Making for Beginners: I polled my Instagram followers and someone wrote in with this book. I wasn't sure what to expect, but I really liked it. It was lighthearted, cute and enjoyable to read. I'd say it's a great beach read!
That Month in Tuscany: I'm a sucker for a novel all about falling in love and this was exactly that. Plus it's all about a woman who goes on a month-long adventure in Tuscany which is exactly what I love. Definitely a quick, easy and happy read!
Magic Hour: A little on the heavier side, this is an incredibly gripping book that is about a girl who grows up with wolves but then gets taken into a home. It's all about her journey, trying to get through to her and it's so interesting. I love Kristin Hannah books and this is one of my favorites.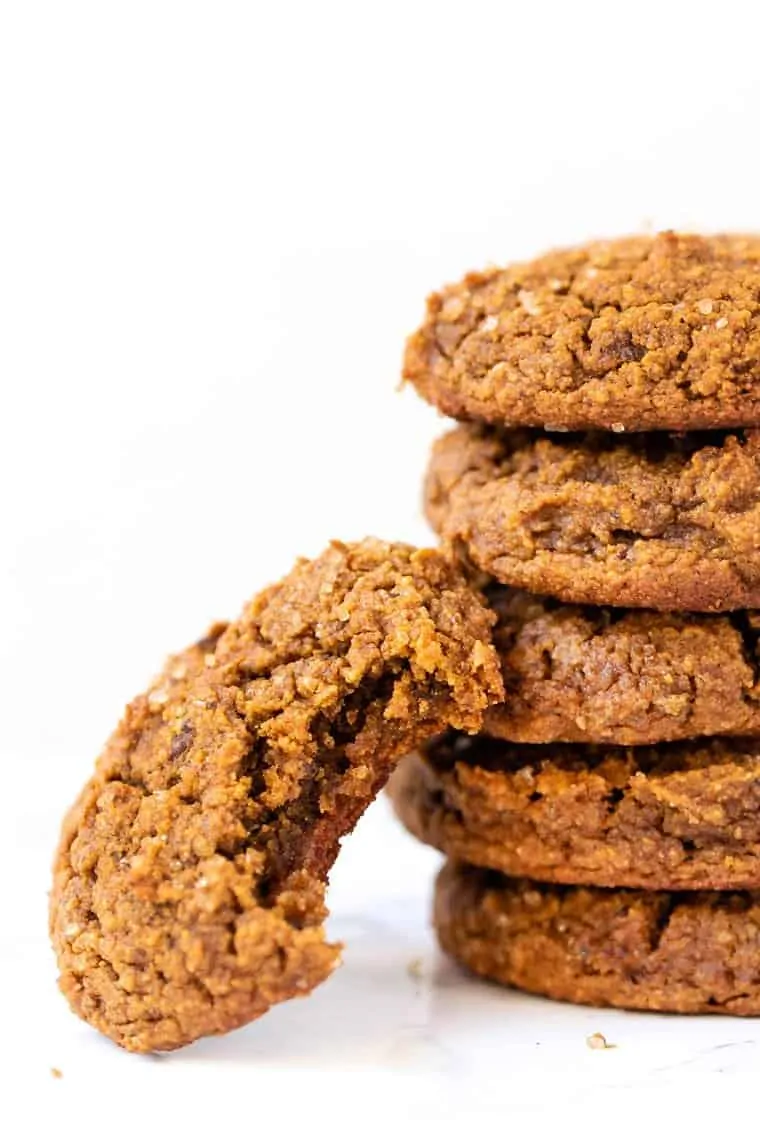 Recipes We Loved in September
Now that we've moved into Fall, I'm all about the comfort foods, healthy sweets, and literally pumpkin everything. Here are a few of my favorite recipes for September:
1. Autumn Hummus Breakfast Toasts
2. Pumpkin Peanut Butter Cookies 
3. Easy Gluten-Free Pumpkin Pie Bars
4. Gluten-Free Skillet Chocolate Chip Cookies
5. Healthy Carrot Cake Smoothie
6. Anti-Inflammatory Ginger & Carrot Soup
7. Creamy Superfood Kale & Lentil Quinoa Salad
8. Easy Gluten-Free Veggie Fritters
Your September Favorites
Anything you tried, picked up or loved this month? Let us know in the comments!