Learn how to make your own copycat version of the Whole Foods Detox Salad! Quick, easy, packed with nutrients and a great way to cleanse the body.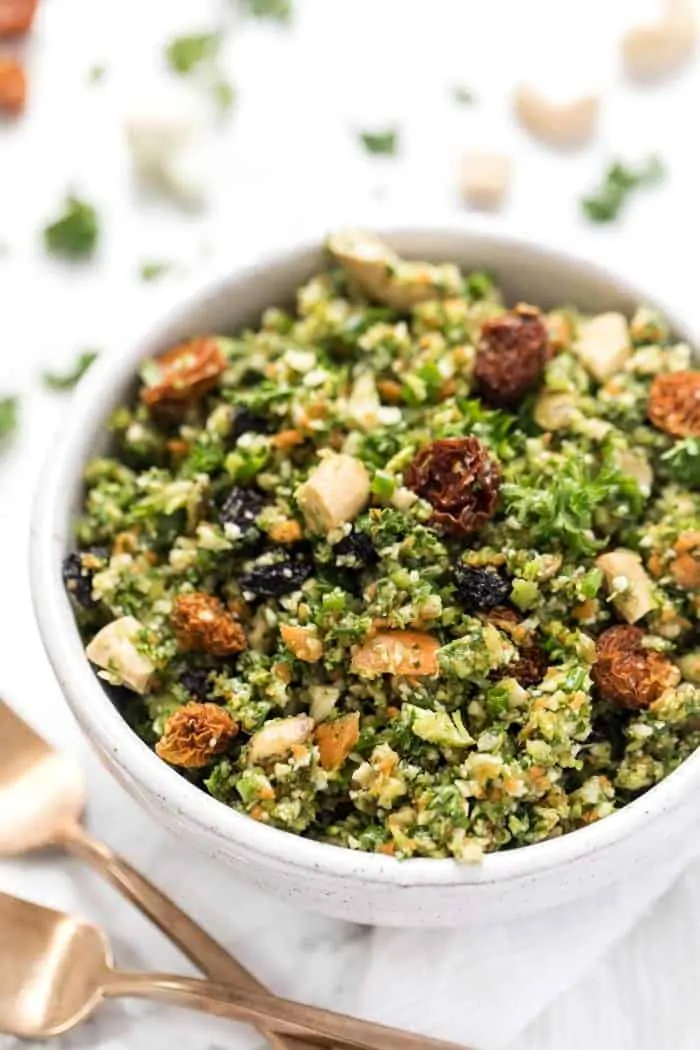 Have you ever had one of those weeks where you feel like everything you're eating isn't the best? Where you get to a point and all you want to eat is fruit and vegetables? Give your body a little detox and recuperate from the not-so-smart choices you've been making?
I'm totally there with you. For the past few weeks, I've been seeing my diet slip a little bit. Not that I'm going overboard and eating junk food all day long, but I'm not making the smartest and healthiest decisions for my body.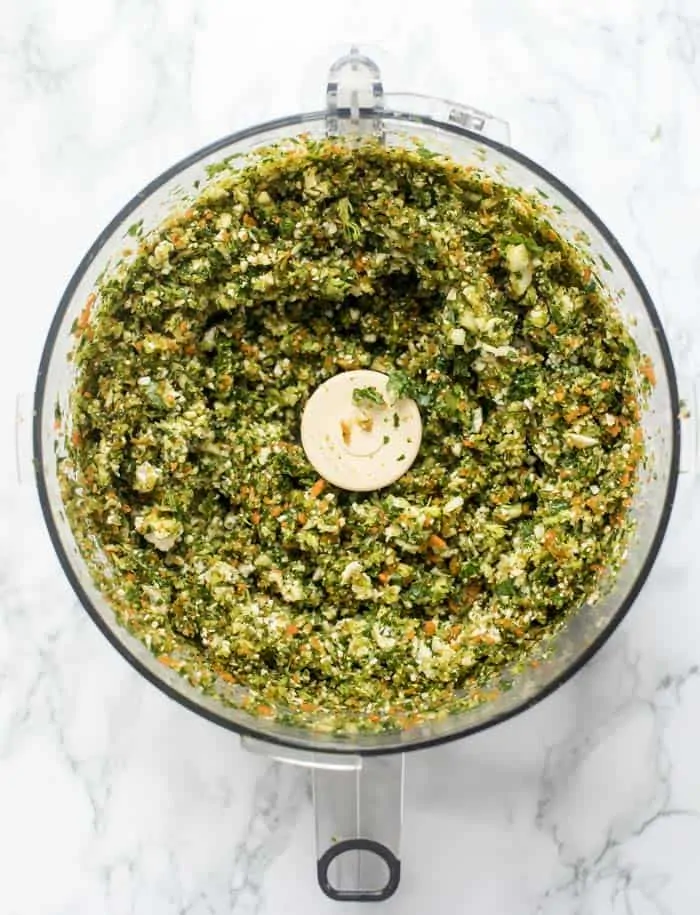 Mostly it's because I've been snacking more than normal. Especially on energy balls! One of the downsides of working from home is that your kitchen is just steps away. And when you have delicious sweet treats, like my Turtle Cookie Energy Balls, peeking at you from the freezer, it's hard to resist.
And while super duper healthy, it's still kind of a lot of sugar to be adding in each day.
So each day around lunch, I'm finding that my body is craving something light, clean and GREEN. Like very, very green!
Sometimes for me that's a smoothie, but smoothies again tend to be higher in sugar, so what's really saved me? My copycat version of the Whole Foods Detox Salad!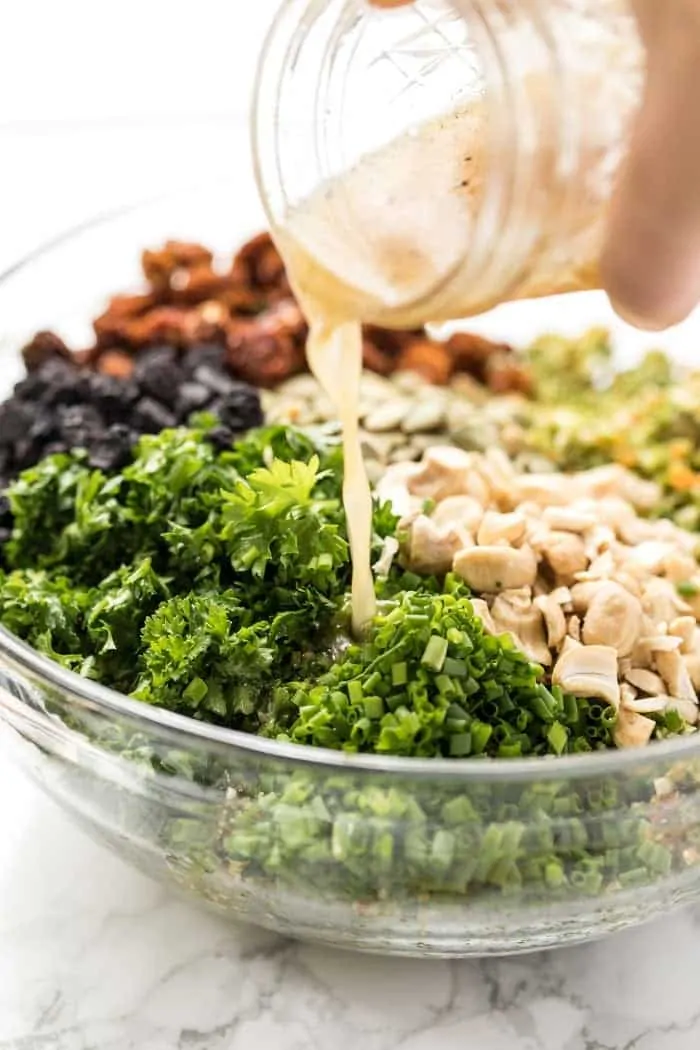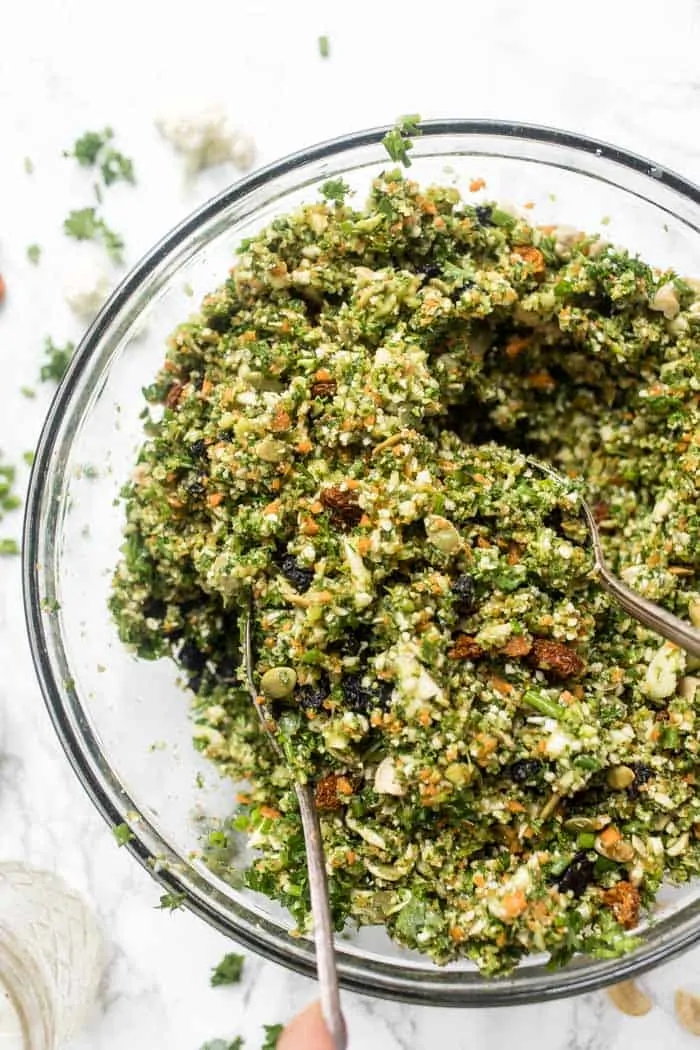 This is a recipe that I actually shared back in 2012, but I felt like needed a little updating. It's inspired by the Whole Foods Detox Salad from their salad bar, and it's perfect for those weeks when you're feeling you need a little extra boost or a kickstart on your way back to health.
It's got all the goods – including lots of detoxifying vegetables, nourishing fat and protein from the nuts and seeds, a pop of sweetness from dried fruit and deliciously tangy dressing.
This salad brings together amazing flavor and is packed with superfoods, guaranteeing that you will be back to your same old self in no time.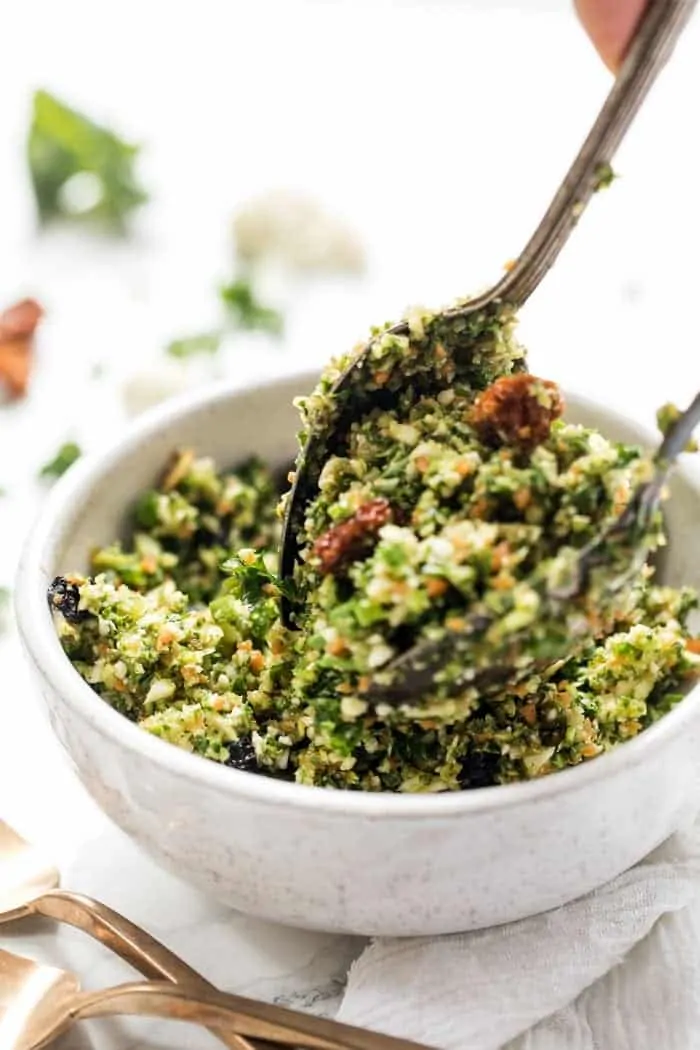 It's also one of those salads that will keep for a few days in the fridge, so you can certainly use it for meal prep!
Now before I let you go, there are just a few things I want to tell you about this salad:
It can easily be bulked up by adding your favorite protein
You can swap the nuts, seeds and fruit for whatever you have on hand (or leave them out)
The dressing is also delicious with rice vinegar, lime and/or honey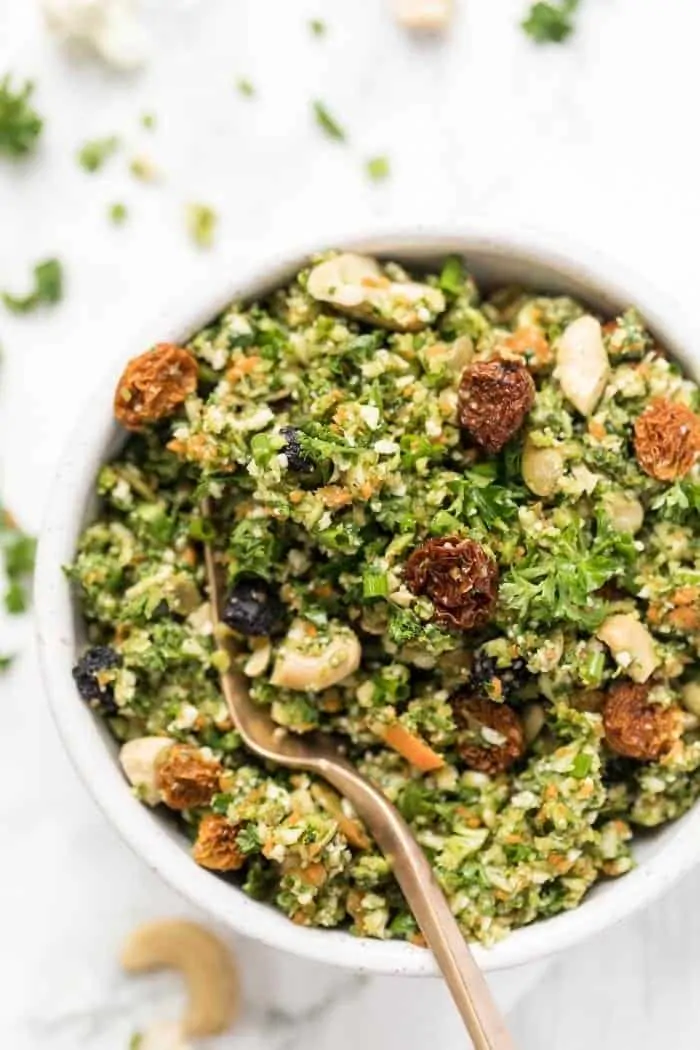 And lastly, if you have a sensitive system, it could cause some gas and bloat. Since it's made with entirely raw veggies, and vegetables that can be a little hard to digest, you might notice it doesn't totally agree with you.
If that's the case, I would recommend gently steaming the broccoli and cauliflower ahead of time, letting them both cool completely and then pulsing them gently in the food processor. That should help make them easier to digest and gentler on your system.
Otherwise, belly up because this salad is deeeelish!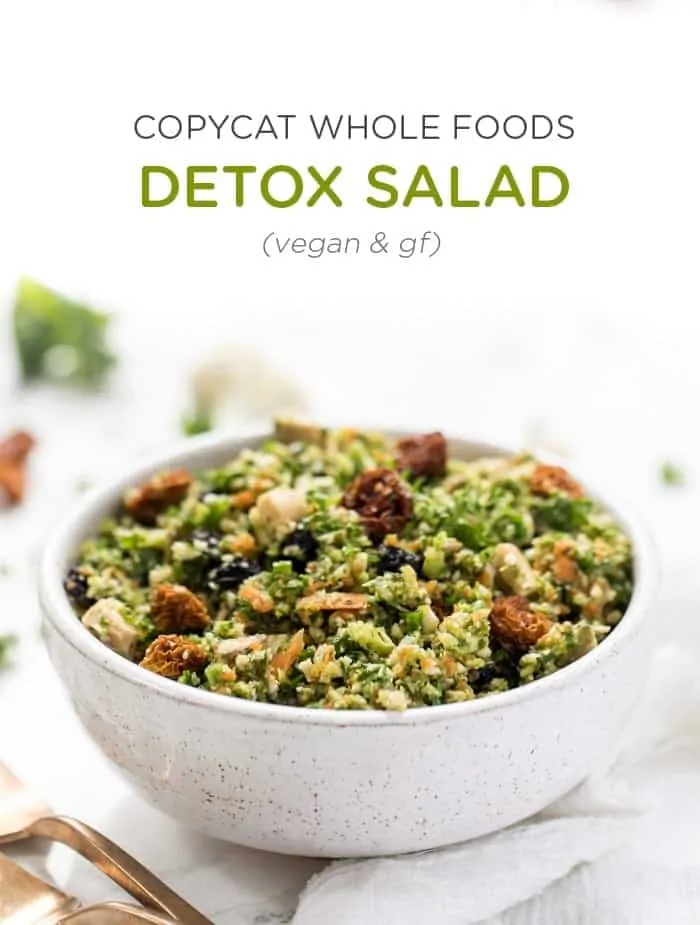 More Healthy Detox Recipes
Copycat Whole Foods Detox Salad
Learn how to make your own copycat version of the Whole Foods Detox Salad! Quick, easy, packed with nutrients and a great way to cleanse the body.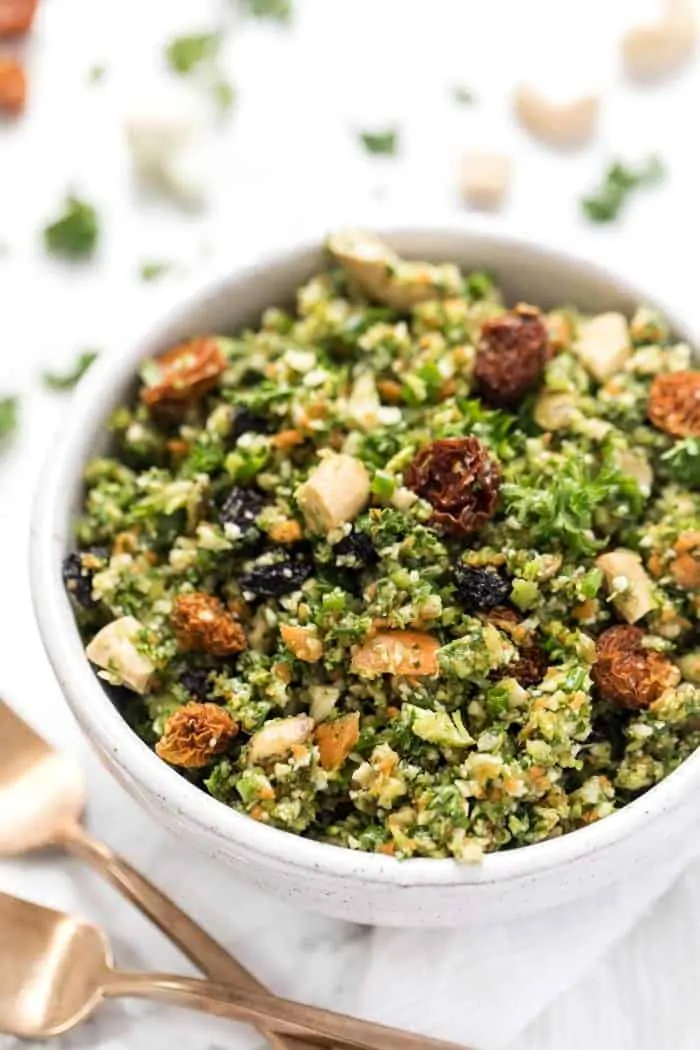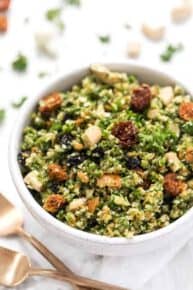 Instructions
Wash and rinse all your vegetables, then cut the broccoli and cauliflower into florets. In a food processor fitted with a steel blade, process the broccoli and cauliflower until fine and add them to a large mixing bowl. You may need to do this in batches - I needed three.

Process the carrot the same way and add to the bowl. Stir all ingredients to combine.

Add the rest of the salad ingredients to the bowl and mix with a wooden spoon until fully combined. Add lemon juice, vinegar and syrup and toss to coat.

Enjoy - it's time to feel rejuvenated.
Nutrition
Calories:
317
kcal
|
Carbohydrates:
47
g
|
Protein:
12
g
|
Fat:
11
g
|
Saturated Fat:
1
g
|
Sodium:
157
mg
|
Potassium:
1145
mg
|
Fiber:
9
g
|
Sugar:
24
g
|
Vitamin A:
5615
IU
|
Vitamin C:
233.1
mg
|
Calcium:
173
mg
|
Iron:
3.9
mg
Filed Under: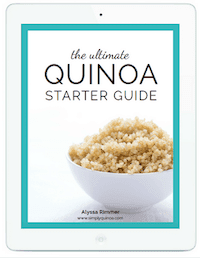 New to cooking quinoa? Grab your FREE Quinoa Starter Guide!
Become part of the Simply Quinoa community and receive weekly emails with exclusive content that I only share in email, as well as my in-depth guide to starting your quinoa journey.