How to make homemade Gluten-Free Pancake Mix in a jar! This makes for a perfect holiday gift since one jar equals one batch of fluffy gluten-free pancakes!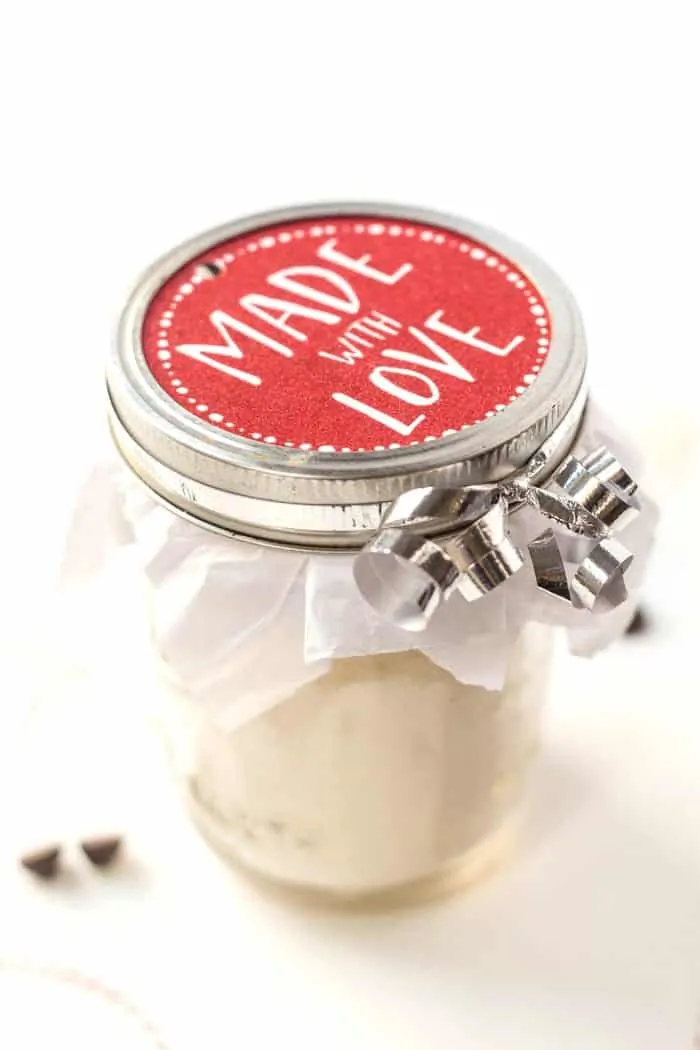 We are in the middle of Gift Week over on my YouTube channel and today is all about DIY gift ideas that are low budget and easy to put together! Personally, I think edible gifts are the best. I love getting them, I love giving them and I definitely love eating them!
So today I'm going to show you how to make a DIY Gluten-Free Pancake Mix in a mason jar!
I'm planning on making a big batch of these and giving them away to family, friends and my Postwoman and UPS man (both of whom are at my house constantly!). And hopefully after seeing how easy these are to make, you'll be making some as well!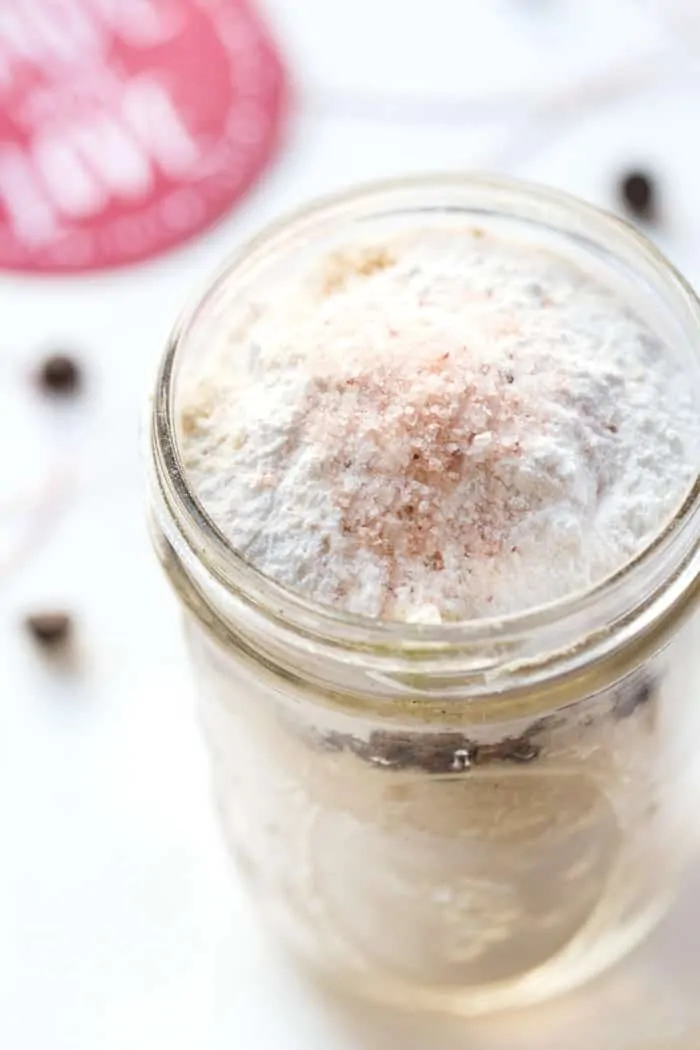 This DIY gluten-free pancake mix is actually just the base of my fluffy quinoa pancakes put into a jar!
You start by adding in the flours, then if you're using a non-perishable mix in (like chocolate chips) you can add those, followed by salt, baking powder and coconut sugar. Seal it up, add a little tag and your gift is done!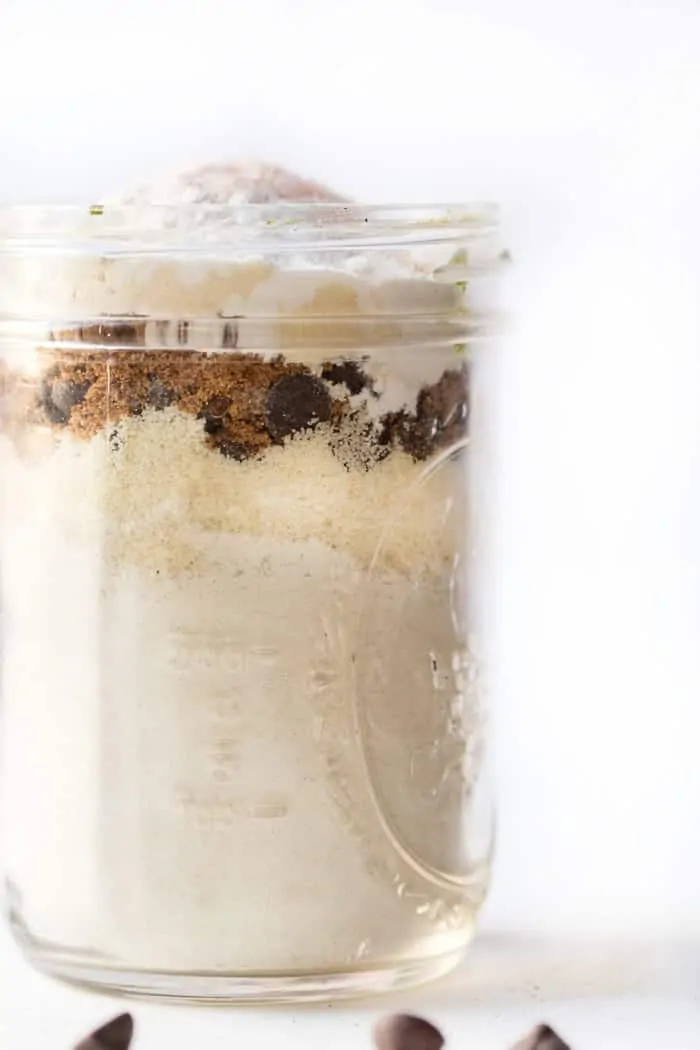 One of the most fun parts of DIY Christmas gifts is the packaging. I like making these in 16 oz wide mouth mason jars because one jar equals one batch of pancakes, but you could easily double this in a larger jar. I will say, jars definitely work best here because they can be stored in the pantry and used whenever the receiver is craving a batch of fluffy gluten-free pancakes!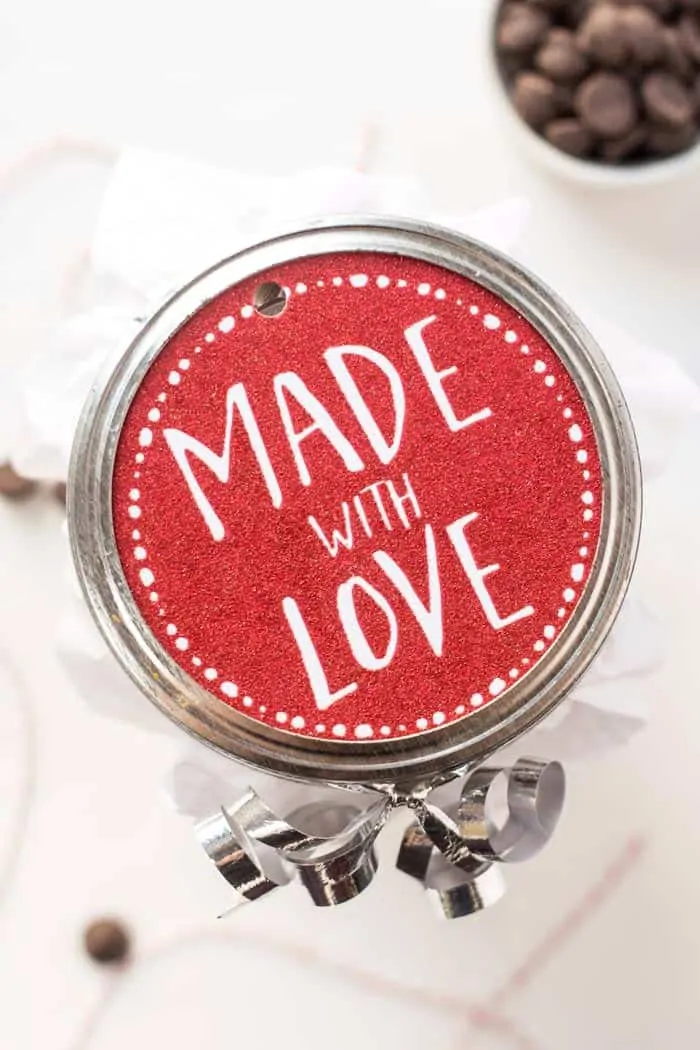 For tags, I found these cute little tags at Marshalls that are the same size as a mason jar top, but there are plenty of cute ones (including stickers) on Amazon and Etsy. You could also try to find a template that you could print out at home!
And then to finish everything off, a printed tag with the instructions on the back!
I made these myself and actually have a printable version for you right here. You can get that doc, print it out (make sure to do double-sided) and use it for your own jars! One thing to note is these tags are a bit larger than I expected when I printed them out and would be better suited for a 32 oz jar, but they still work!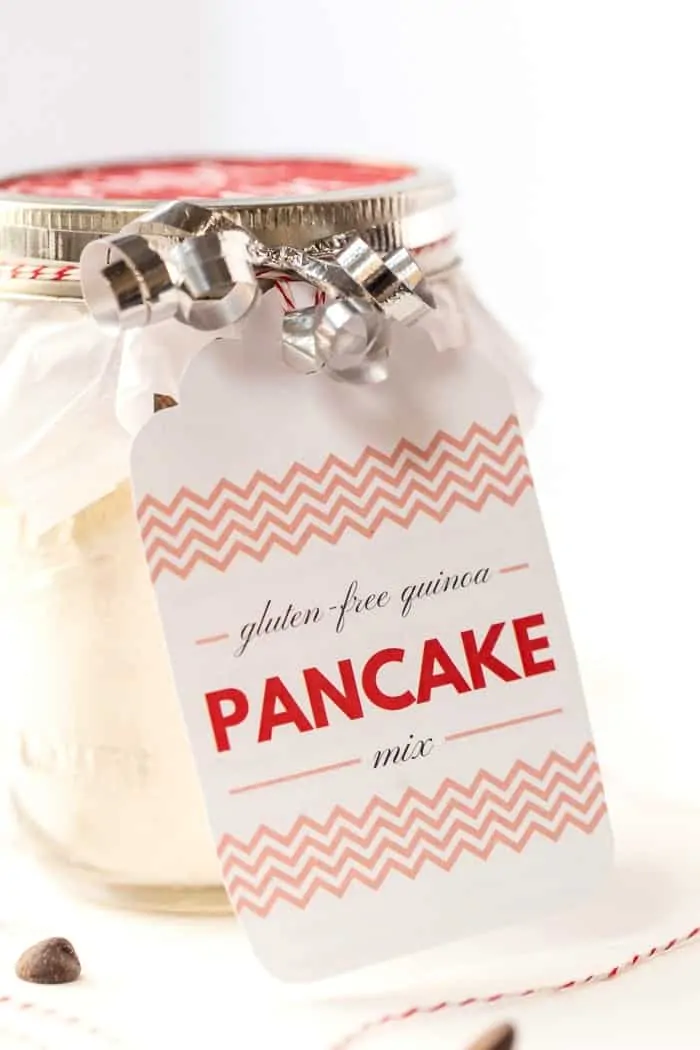 For assembly, just add the contents of the mason jar into a bowl, add some eggs, non-dairy milk, oil and your mix-ins, beat together and done. Hooray! Gluten-free pancakes are easier than ever!
Now for my next task…making a giant batch for your pantry that you can just scoop from!
Happy Holidays! XO
More DIY Gift Ideas!
Our 2017 & 2018 holiday gift guides!
DIY Gluten-Free Pancake Mix
How to make homemade Gluten-Free Pancake Mix in a jar! This makes for a perfect holiday gift since one jar equals one batch of fluffy gluten-free pancakes!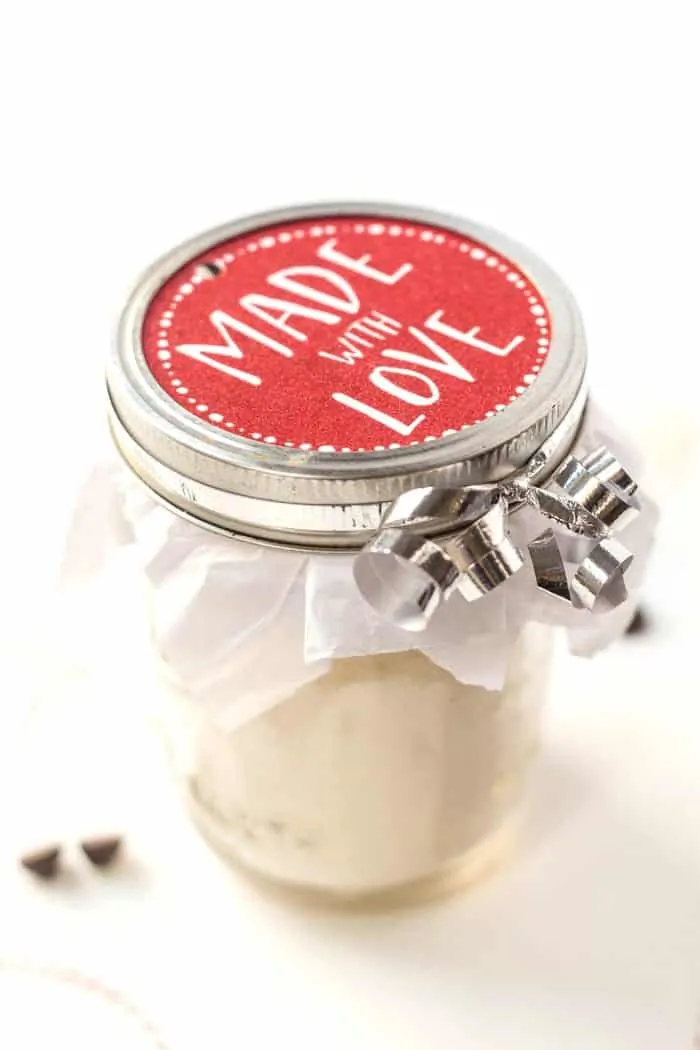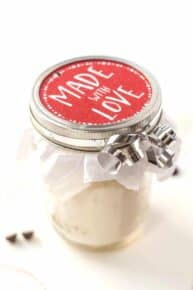 Instructions
Place all ingredients in a 16 oz mason jar in the order listed. Seal with love and add your desired decorations!
Notes
* For cooking, beat together 2 eggs, 1 1/4 cups non-dairy milk and 3 tablespoons of oil. Add contents of the mason jar and stir to combine. Ladle batter into a skillet heated over medium-low heat and cook until bubbles begin to form about 2 minutes. Flip and cook another 2 minutes and serve. 
Nutrition
Calories:
109
kcal
|
Carbohydrates:
15
g
|
Protein:
3
g
|
Fat:
4
g
|
Saturated Fat:
1
g
|
Cholesterol:
1
mg
|
Sodium:
69
mg
|
Fiber:
1
g
|
Sugar:
6
g
Filed Under: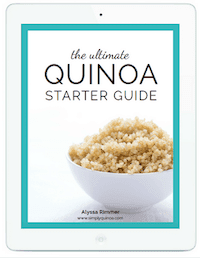 New to cooking quinoa? Grab your FREE Quinoa Starter Guide!
Become part of the Simply Quinoa community and receive weekly emails with exclusive content that I only share in email, as well as my in-depth guide to starting your quinoa journey.