Gluten-Free Lemon Poppy Seed Muffins with Coconut Butter Icing
These Gluten-Free Lemon Poppy Seed Muffins are the perfect healthy breakfast treat! They're packed with flavor, made in just one bowl and ready in about 30 minutes!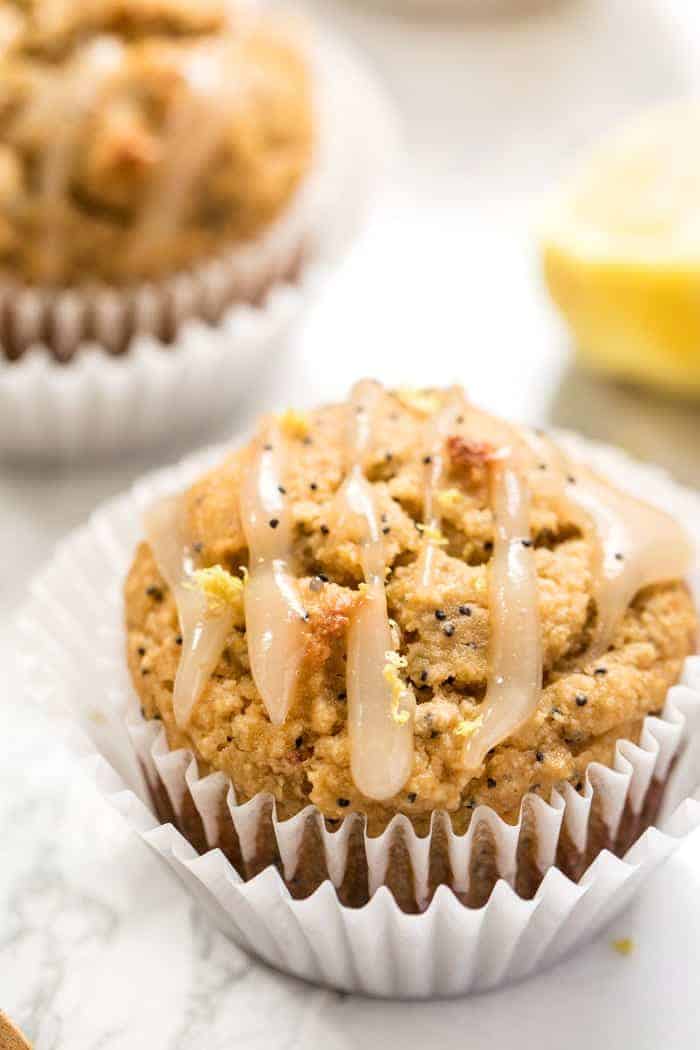 You guys, it's finally here. Spring! My favorite season and the absolute best time to be in New York.
The flowers are blooming, cherry blossoms have popped, the grass is green, the air smells fresh, and the birds are all signing. This felt like the winter that never ended and I couldn't be more excited to put away my parka and boots, and swap them for jean shorts and flip-flops.
I've got tons of fun Spring recipes up my sleeve for you, but I thought we'd kick things off with a classic: lemon poppy seed muffins.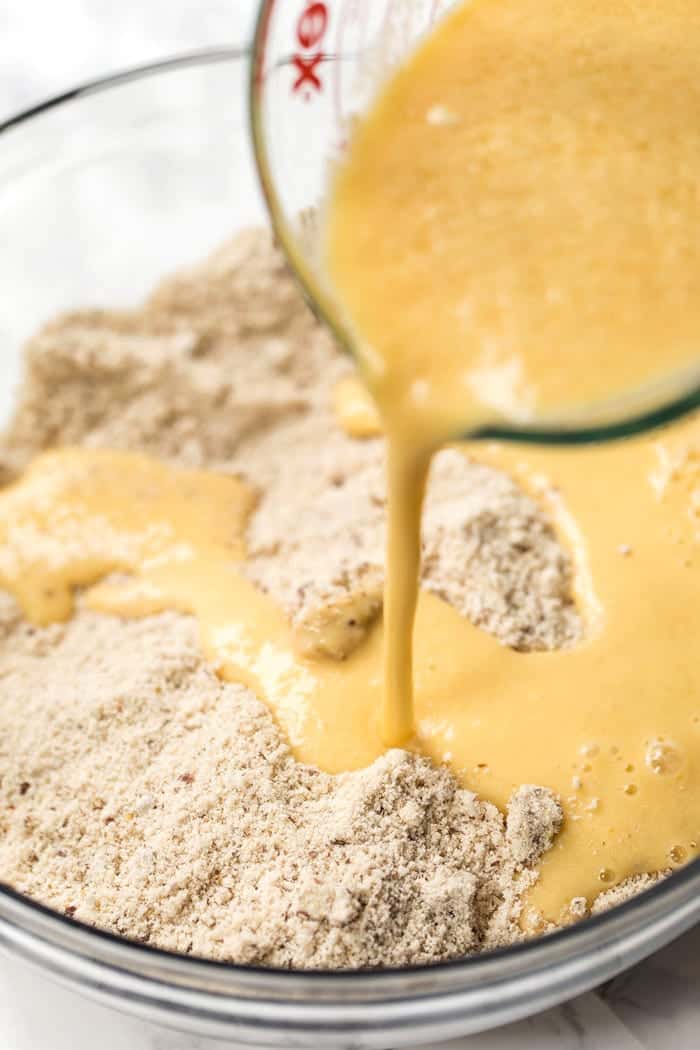 But these aren't just any muffins, this recipe is gluten-free, dairy-free, oil-free and refined sugar-free.
For the base of these muffins, we're using a blend of almond flour and quinoa flour. I love this combo together because it's high in protein but still yields a very light texture. I've used this blend in my all of my quinoa almond flour bread recipes, as well as quinoa pancakes and my almond flour waffles.
For the wet ingredients, we've got eggs which help give the muffins a nice rise, mashed banana which adds moisture and helps us keep the muffins lower in sugar and oil, coconut yogurt which again is adding moisture and reducing the need for oil.
And we're finishing things off with honey for a delicate sweetness, lemon juice for that tang, a splash of almond milk, and rounding it out with some vanilla extract.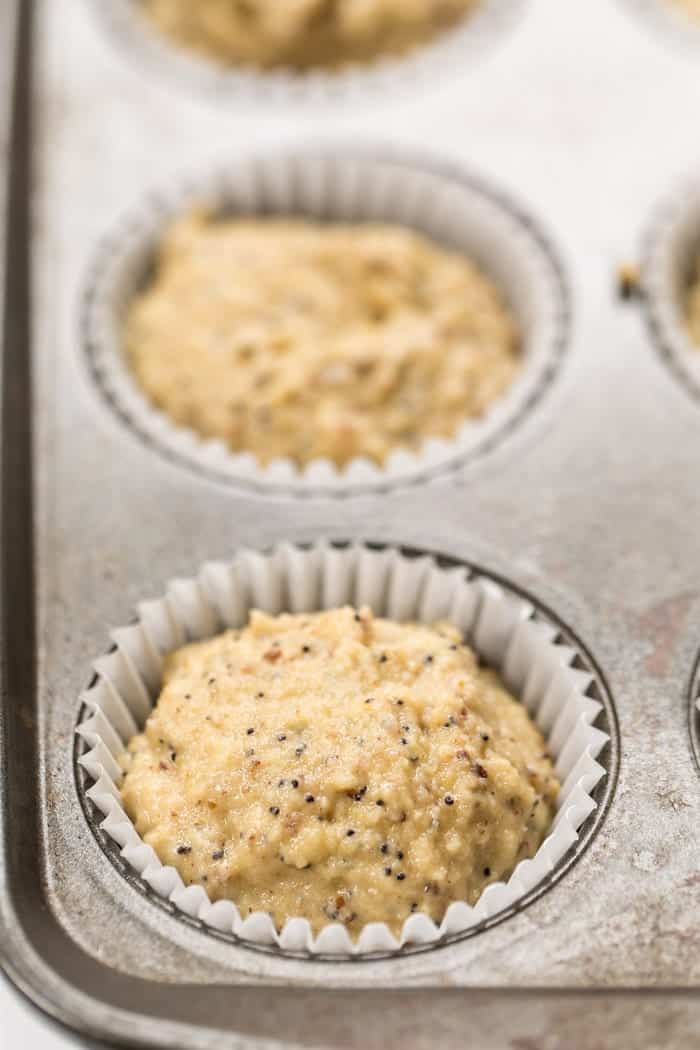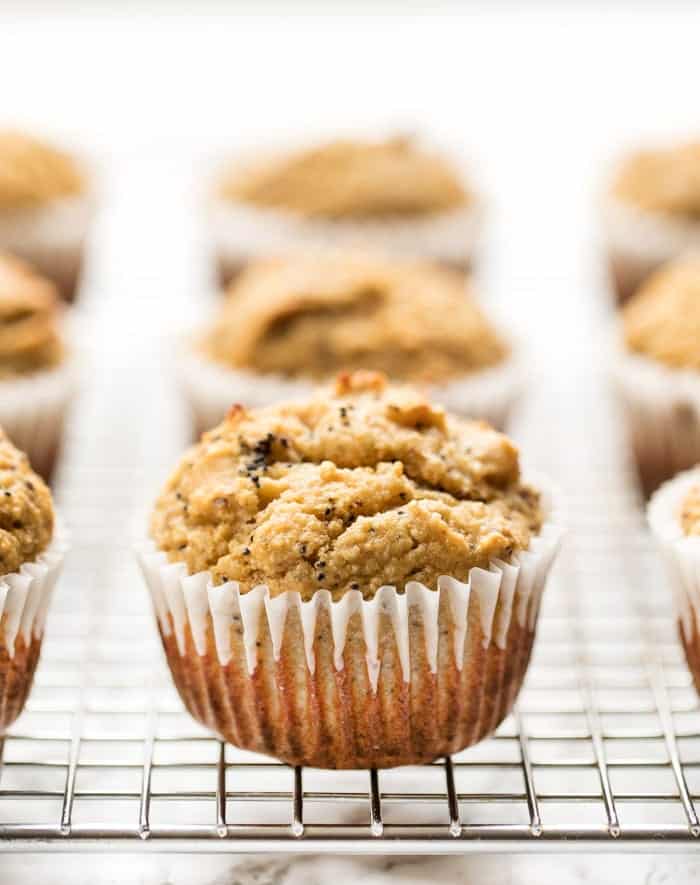 The whole recipe comes together in about 10 minutes and uses just one bowl.
And while the ingredient list might feel a little long, I bet you have most of the things in your pantry already!
I know that gluten-free baking can feel a little overwhelming at first, especially with all the different flours you have to use, but I promise with time and practice you'll quickly start to see how fun it is. That's why, when I find a flour blend and ratio I like, I stick with it. That's why you're continuing to see almond + quinoa + coconut together – it consistently yields great texture, flavor and nutrition to nearly everything I bake.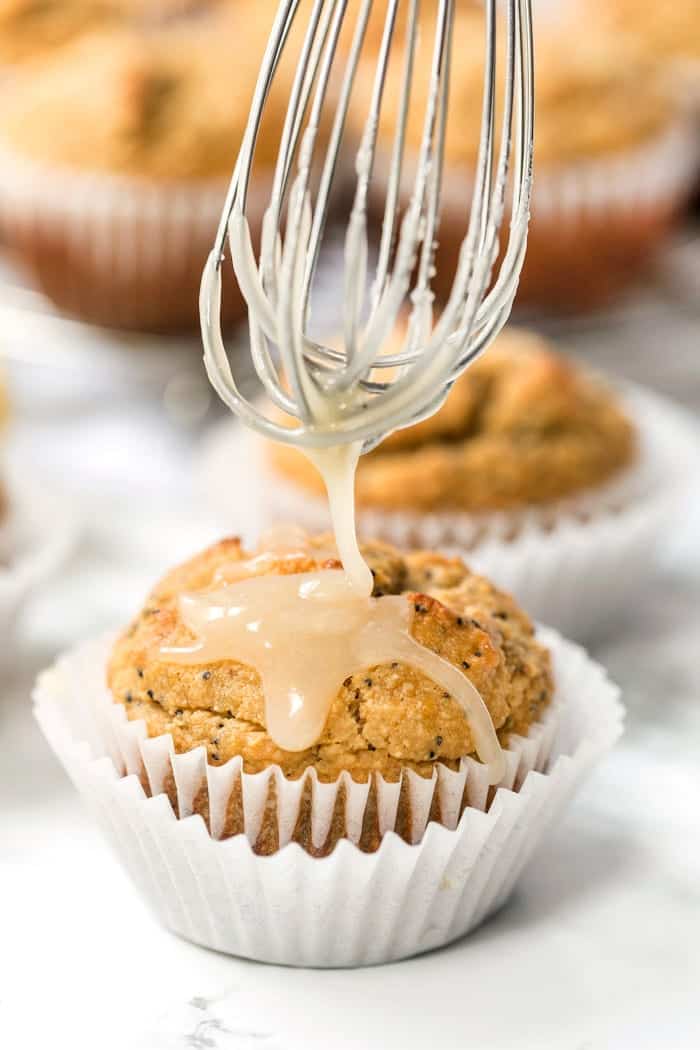 But the real star of the show today? This lemon coconut butter icing! ❤
Traditional icings and glazes are made with tons powdered sugar and can take a healthy muffin and turn it into more of an indulgence. Which for me, kind of ruins that point of healthy baking!
This coconut butter icing uses just 4 ingredients, is sweetened with just 1 teaspoon of honey and is the perfect finish to these muffins. I pretty much want to drizzle it on everything now! (blueberry pancakes, I'm looking at you!)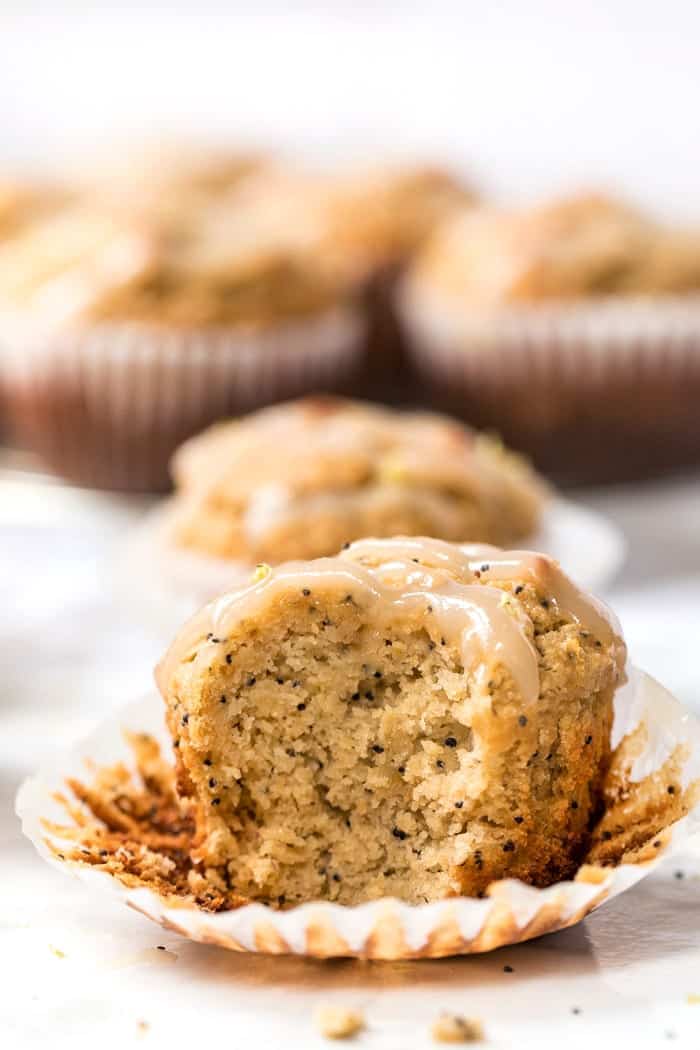 So cheers to you, Spring ☀ I'm so very happy to see you!
And cheers to you, friends! When you do end up making these muffins, I'd love to see a picture ♡ you can tag me on Instagram using @simplyquinoa or #simplyquinoa.
Happy muffin baking!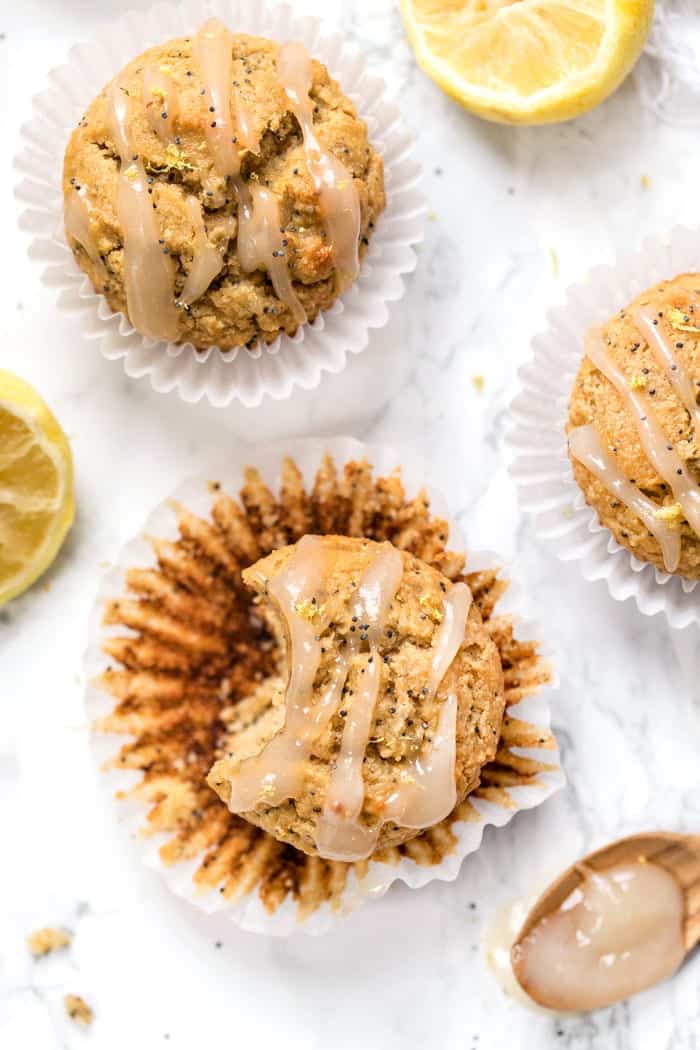 More Muffin Recipes To Try!

Gluten-Free Lemon Poppy Seed Muffins with Coconut Butter Icing
Start your day with these Gluten-Free Lemon Poppy Seed Muffins! They're healthy, flavorful and made in just one bowl!

Servings 9 muffins
Calories 231kcal
Ingredients
for the icing
2 tablespoons coconut butter
2 teaspoons unsweetened almond milk
1 teaspoon lemon juice
1 teaspoon honey
Instructions
Preheat oven to 350ºF. Line a muffin tin with paper liners and set aside.

Beat together the wet ingredients until smooth and creamy.

Add the dry ingredients to the bowl and stir together. Fold in lemon zest and poppy seeds.

Fill the muffin tins 3/4 of the way full. This recipe yields between 9 and 10 muffins, so fill any empty tins with a splash of water.

Bake on the center rack for 21 - 23 minutes, until a cake tester inserted into the center comes out clean.

While the muffins are baking, make the icing. Melt all the icing ingredients in a small pan over low heat. Whisk constantly until you get a smooth texture. Add a dash more almond milk if needed to thin it out.

When muffins are done baking, allow to cool completely before icing.
Nutrition
Calories: 231kcal | Carbohydrates: 21g | Protein: 7g | Fat: 14g | Saturated Fat: 3g | Cholesterol: 43mg | Sodium: 185mg | Fiber: 3g | Sugar: 12g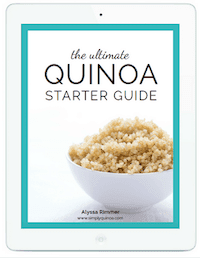 New to cooking quinoa? Grab your FREE Quinoa Starter Guide!
Become part of the Simply Quinoa community and receive weekly emails with exclusive content that I only share in email, as well as my in-depth guide to starting your quinoa journey.
share what you make
Tag #simplyquinoa on Instagram with your creations! We love sharing what you make with the community. We can't wait to see!

follow on instagram