Perfect Gluten-Free Blueberry Pancakes
These perfect gluten-free blueberry pancakes are the best way to start your day. Light, fluffy and easy to make, everyone in your family will love them!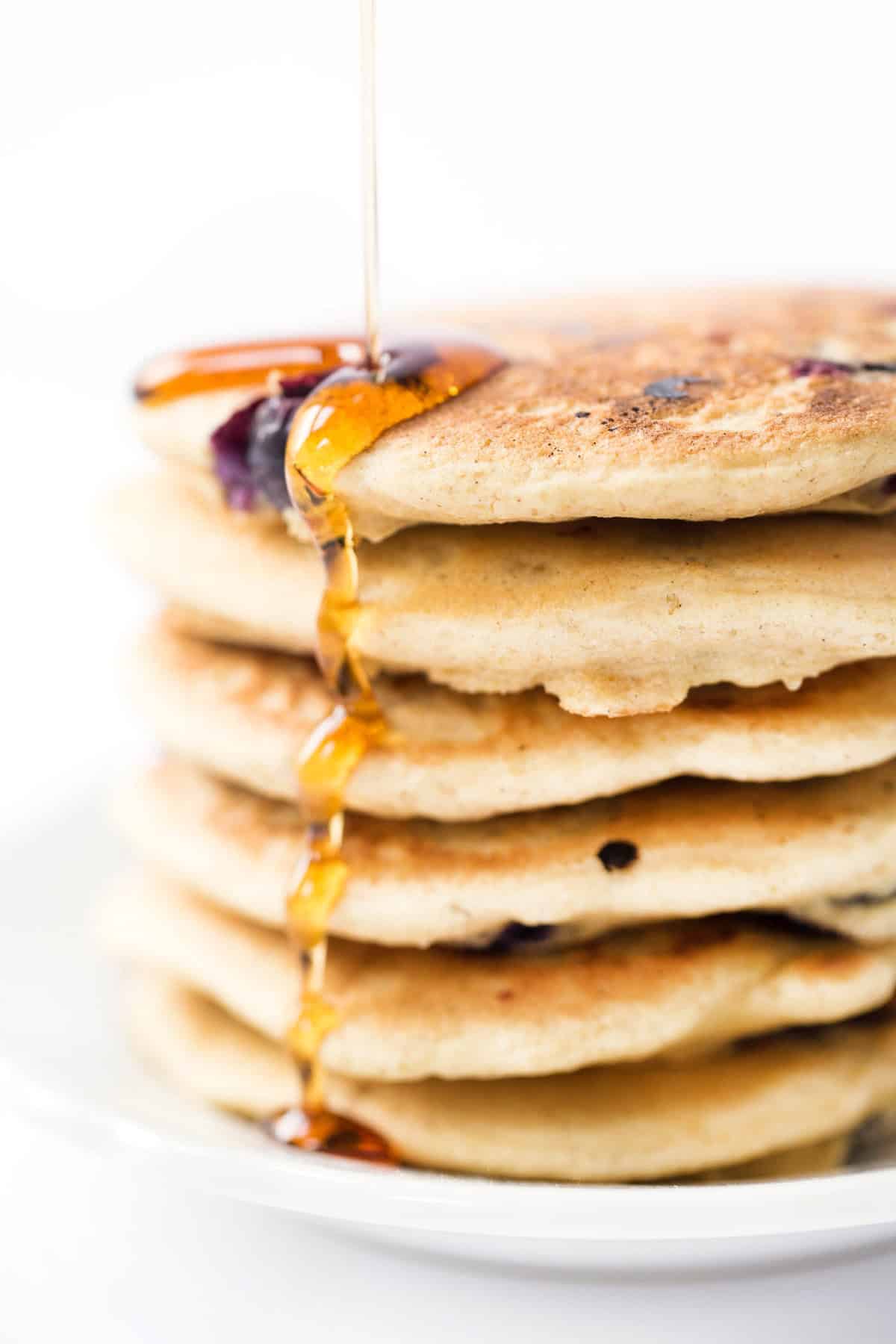 I woke up this morning craving something starchy and sweet for breakfast. Last night I made a fabulous batch of gluten-free tropical granola (based off my delicious Grain-free coconut granola), but I wanted more substance. Something that was light and fluffy, sweet, semi-healthy, and packed with antioxidants. That left me with one thing.
Blueberry pancakes. Yes, pancakes always win. Especially when they're simply perfect gluten-free blueberry pancakes at that.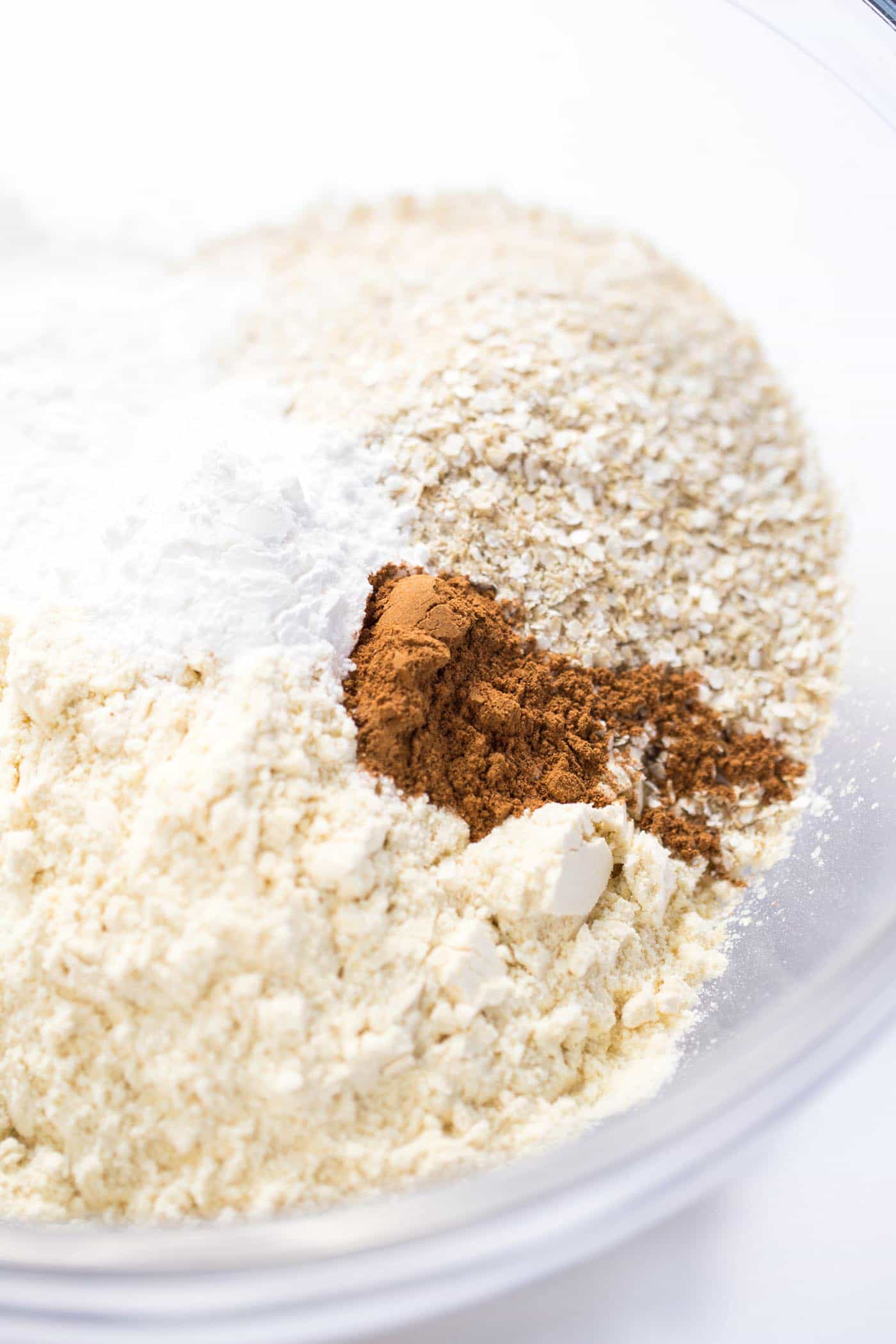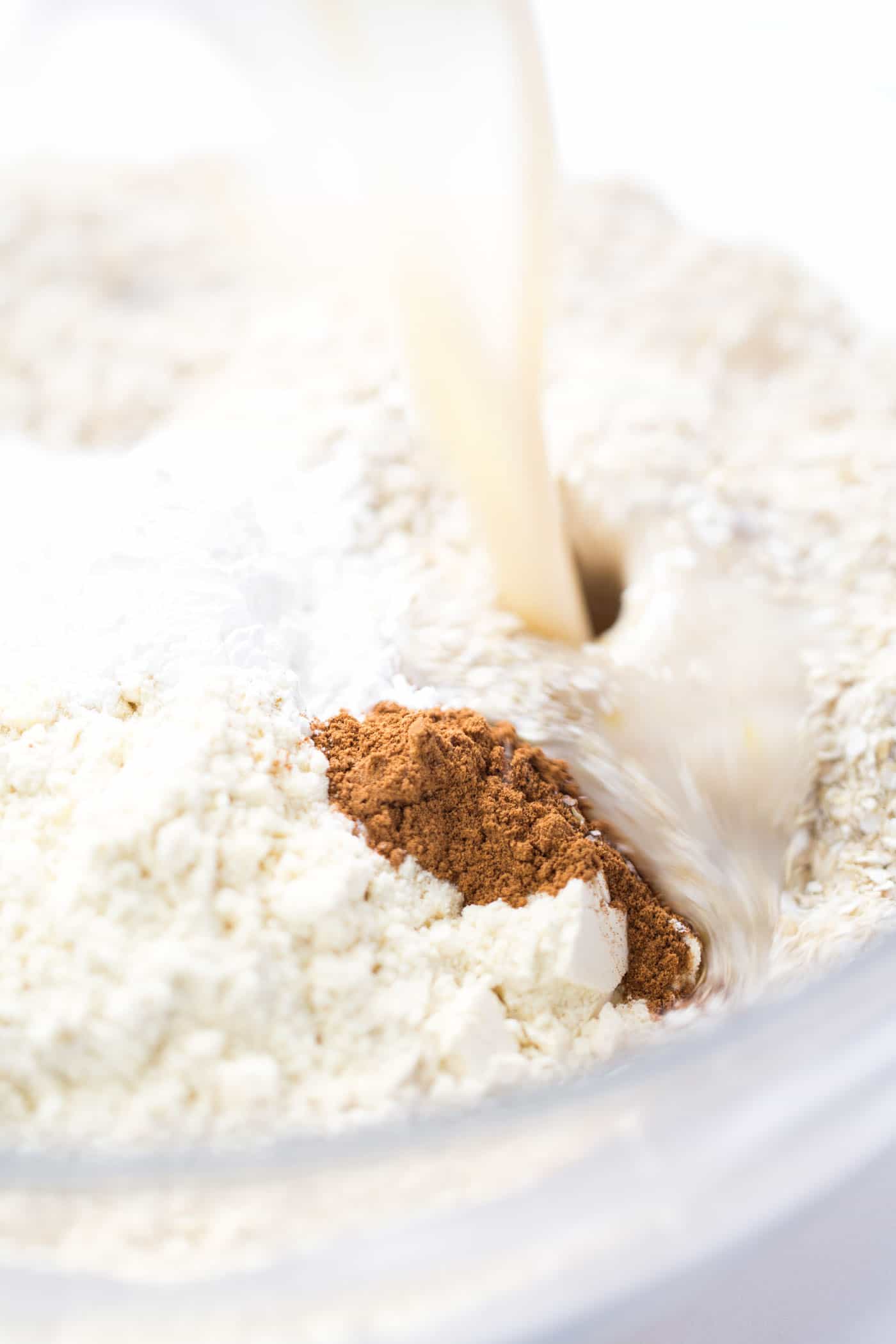 I went with a tried and true blend of flours: sorghum, brown rice, quinoa flakes and tapioca. Together they have a very mild flavor, a soft texture and make for exceptionally fluffy pancakes. Exactly how I like them!
I also added in some cinnamon which gives the pancakes a wonderfully warm flavor and pairs perfectly with maple syrup.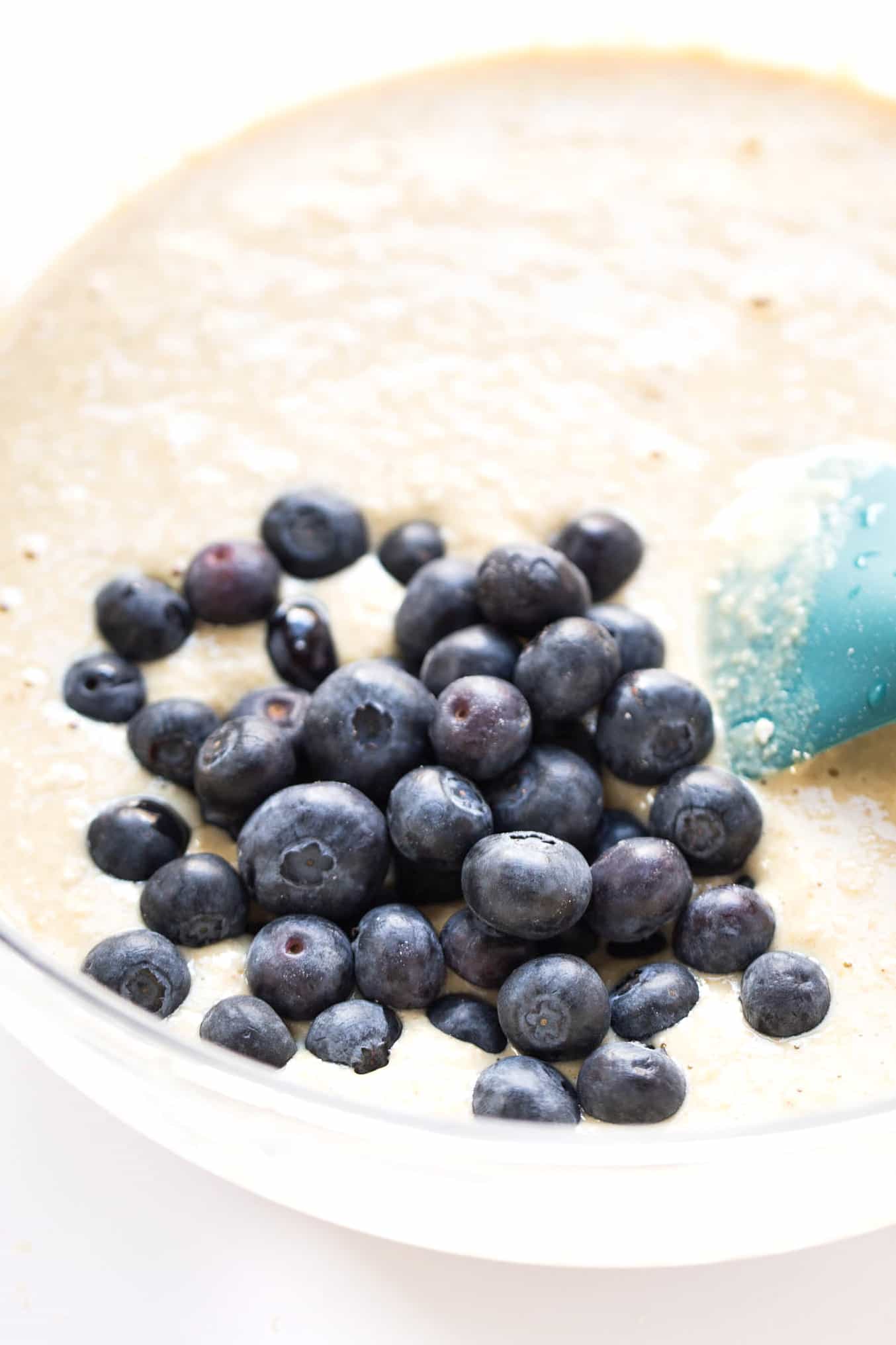 Of course, blueberries. You can't go wrong with fresh blueberries!
But also if you're not a blueberry fan, that's a-okay. I've tested these a few different times with other fruits like strawberries, raspberries, banana, and even chocolate chips and every which was is delicious. I just happen to be partial to blueberries.
And usually I'm not one to toot my own horn, but these pancakes honestly were the best pancakes I've ever had. They were light, fluffy, perfectly balanced, not too sweet, with a hint of sourness from the blueberries. I couldn't have been happier with my breakfast choice this morning.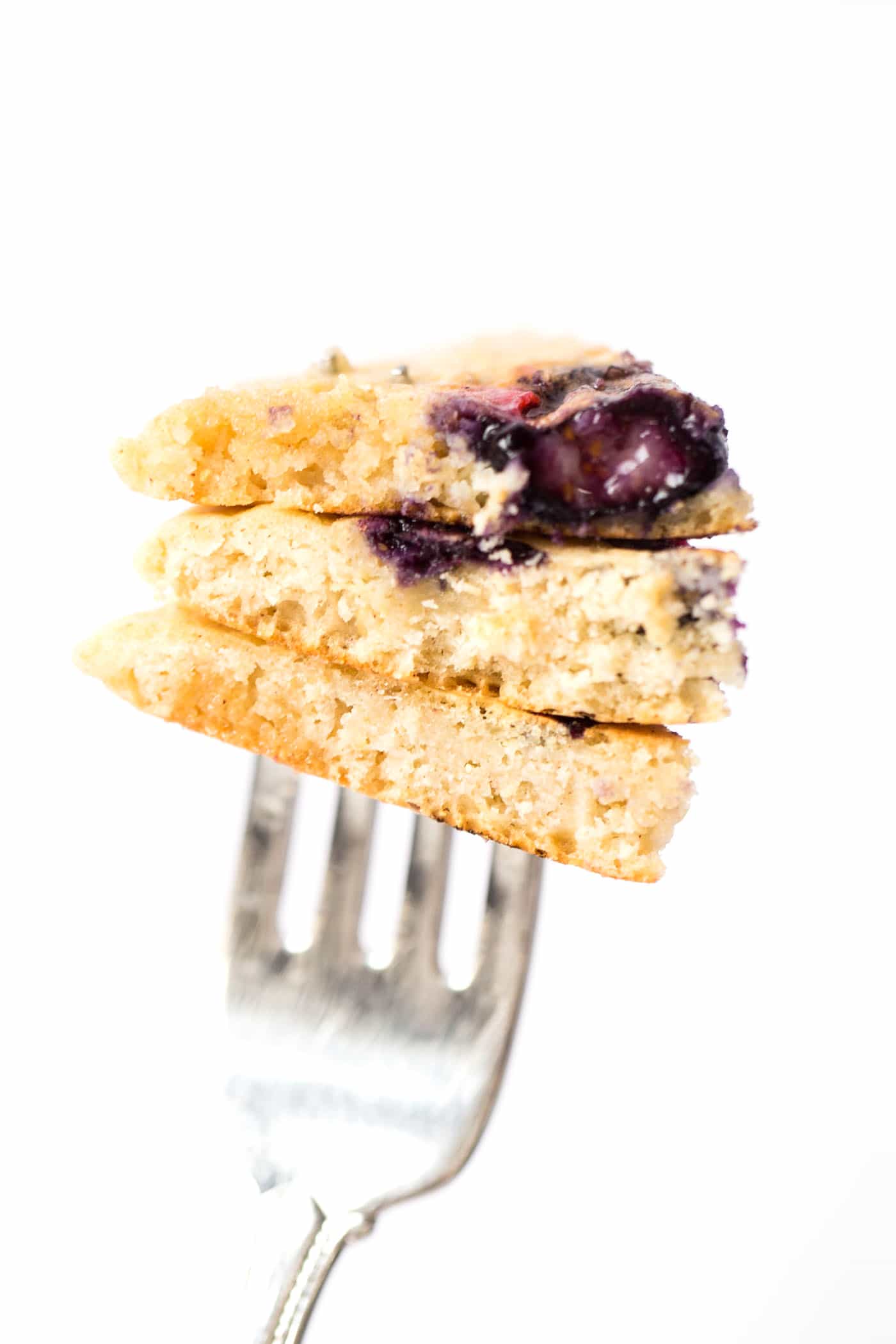 More Pancake Recipes to Try:
Perfect Gluten-Free Blueberry Pancakes
Light, fluffy, perfectly balanced, not too sweet, with a hint of sourness from the blueberries.
Servings 12 Servings
Calories 98kcal
Instructions
Preheat a cast iron skillet or griddle on medium heat.

Whisk all your dry ingredients together in a medium bowl. Beat in your wet ingredients until the batter is smooth, slightly runny but holds its shape.

Test to see if your pan is hot by flicking water on it. If the water sizzles, you're ready to cook!

Grease the pan with a bit of cooking spray. Ladle the batter onto the pan and sprinkle with blueberries. Cook the pancakes until little bubbles begin to form in the batter, about 2 - 3 minutes. Flip them over and cook for another few minutes.

Serve with dairy-free butter and Vermont maple syrup. And of course, enjoy!
Nutrition
Calories: 98kcal | Carbohydrates: 18g | Protein: 2g | Fat: 1g | Cholesterol: 27mg | Sodium: 144mg | Potassium: 129mg | Fiber: 1g | Sugar: 3g | Vitamin A: 45IU | Vitamin C: 1.2mg | Calcium: 70mg | Iron: 0.7mg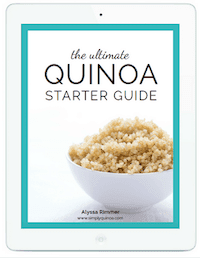 New to cooking quinoa? Grab your FREE Quinoa Starter Guide!
Become part of the Simply Quinoa community and receive weekly emails with exclusive content that I only share in email, as well as my in-depth guide to starting your quinoa journey.
Want more quinoa breakfast recipes?
Follow my board on Pinterest!
share what you make
Tag #simplyquinoa on Instagram with your creations! We love sharing what you make with the community. We can't wait to see!

follow on instagram