This Southern Comfort eggnog recipe is the official spiked drink of sweater weather. It's sweet, creamy, and decadent, with the perfect kick of SoCo.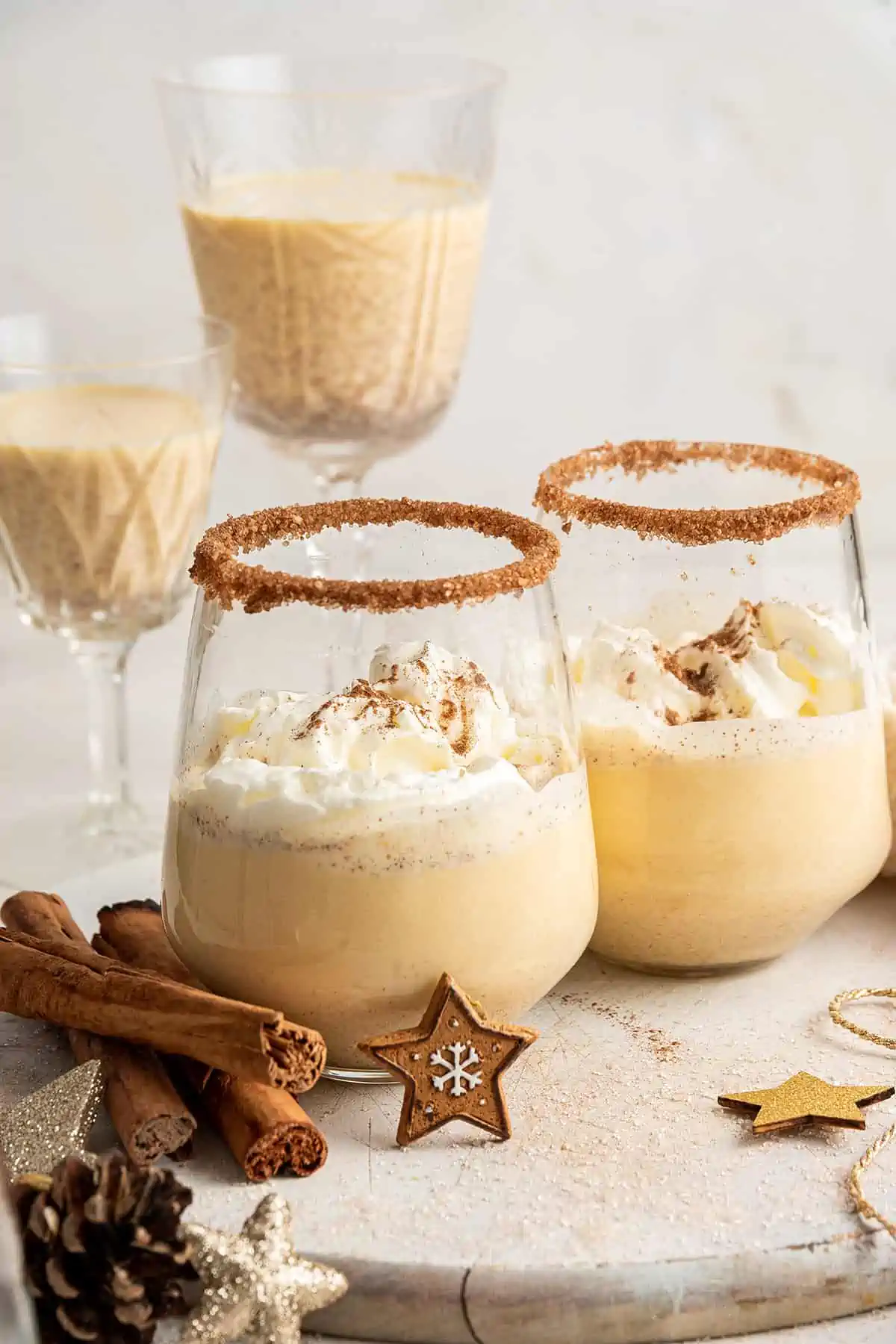 There are few things I love as much as curling up with a festive drink in the winter. And when that drink is also alcoholic? Well, it really doesn't get much better than that! That's why I'm such a big fan of this Southern Comfort eggnog recipe. It has all the coziness of my favorite holiday beverage, but with an alcoholic kick.
I'm a big fan of eggnog. It's rich, creamy, sweet, and comforting. And while you can always buy it at the store, it's a heck of a lot better when you make it yourself. Plus, homemade eggnog spiked with SoCo is a surefire way to make sure that all your friends want to hang out at your place during the holiday season.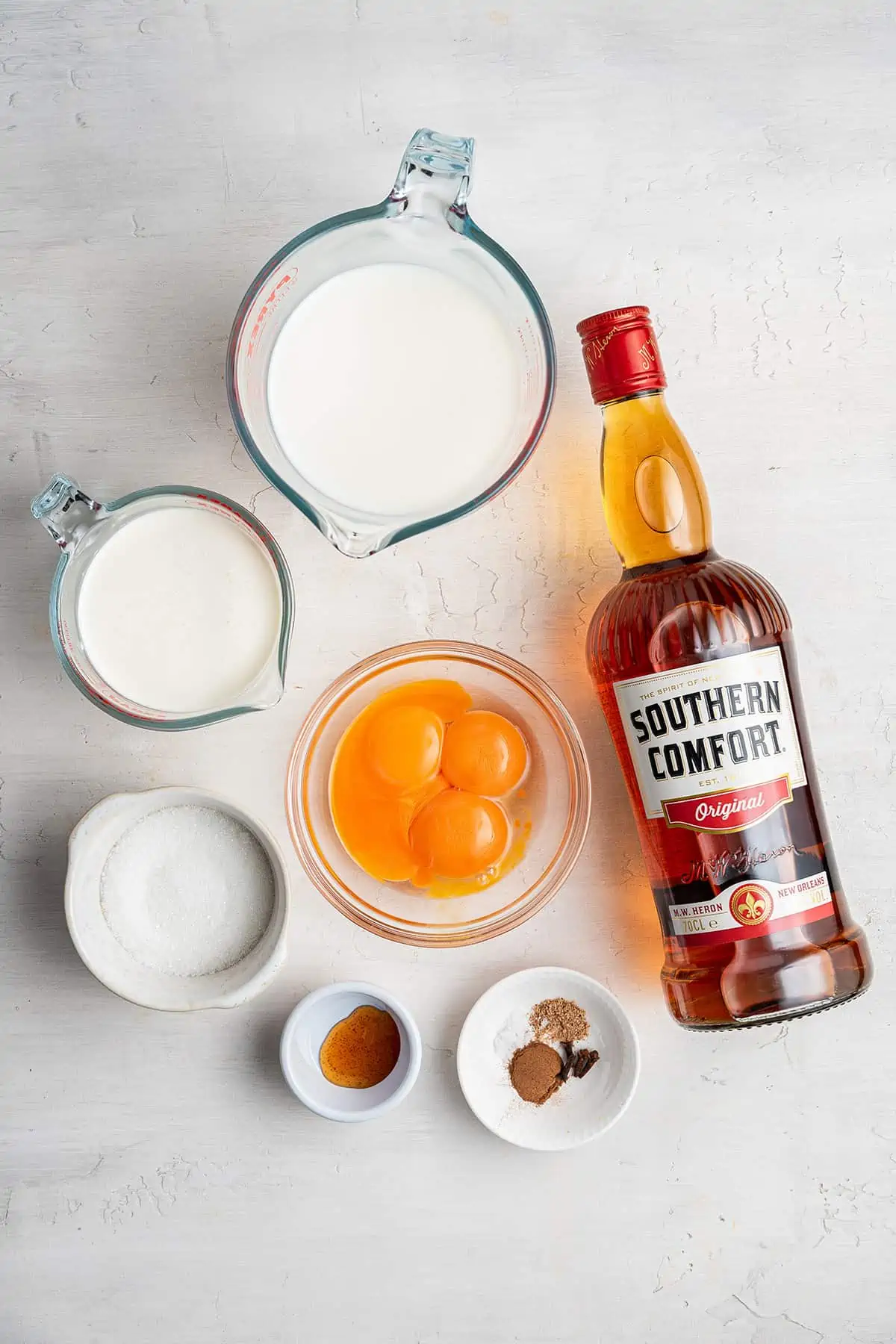 What You'll Need
Here's everything you need to make Southern Comfort eggnog. Be sure to check out the recipe card at the bottom of the page for the exact ingredients.
Egg yolks
Sugar
Heavy whipping cream
Milk – I recommend using whole milk, as this recipe is all about decadence.
Ground nutmeg
Ground cinnamon
Whole cloves
Kosher salt
Vanilla extract – Be sure to use 100% pure vanilla extract, rather than an extract with artificial flavors.
Southern Comfort
What Does Southern Comfort Taste Like?
Southern Comfort is a whiskey-based liqueur that has fruits and spices. Because of those flavors, it's very popular for fall and winter-based cocktails. It's a comforting alcohol, and the standard version is a little bit less alcoholic than straight whiskey (though you can buy bottles of SoCo that are more alcoholic, too).
How to Make Southern Comfort Eggnog
Here's how to make this cozy and comforting winter cocktail.
Beat the eggs and sugar. Add the egg yolks and sugar to a bowl, and whisk until the mixture is smooth and fluffy.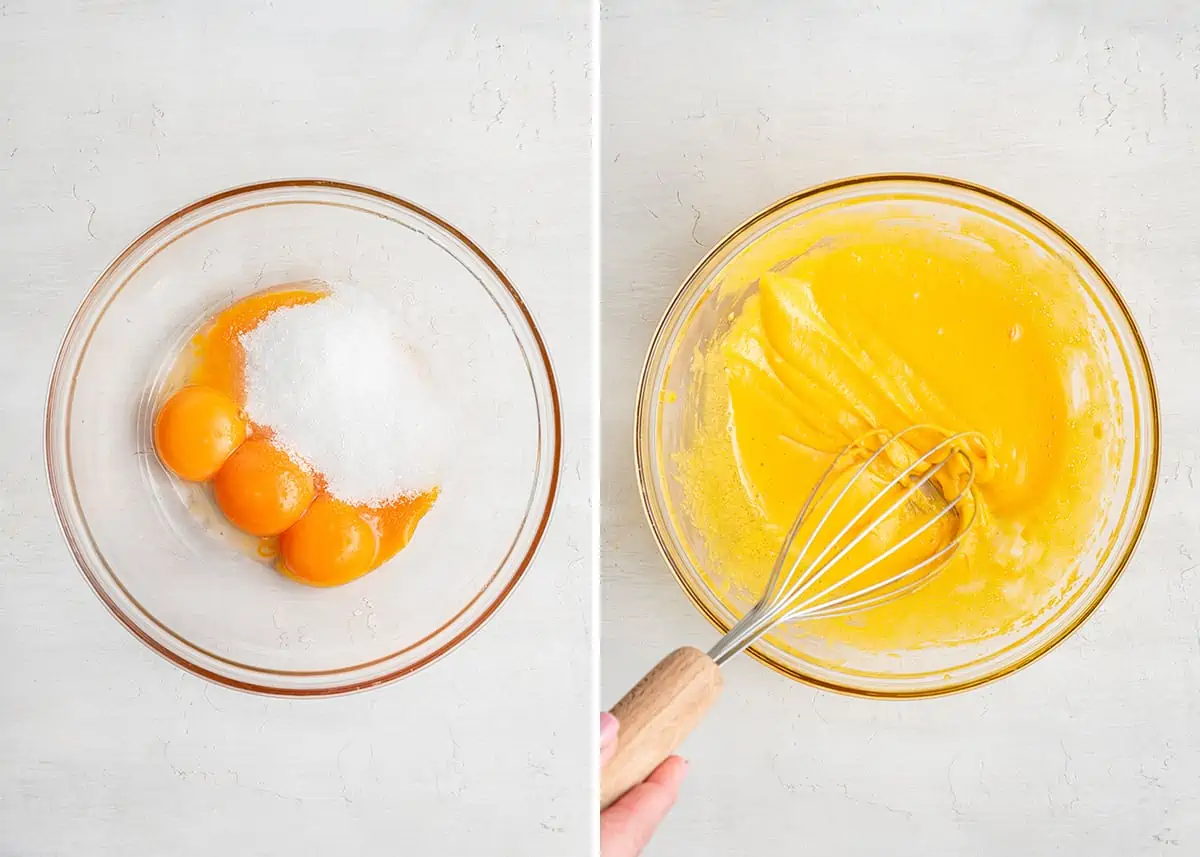 Heat the liquids. Add the milk, whipping cream, cinnamon, nutmeg, cloves, and salt in a saucepan over medium heat until it reaches a light simmer. Then reduce the heat to medium-low.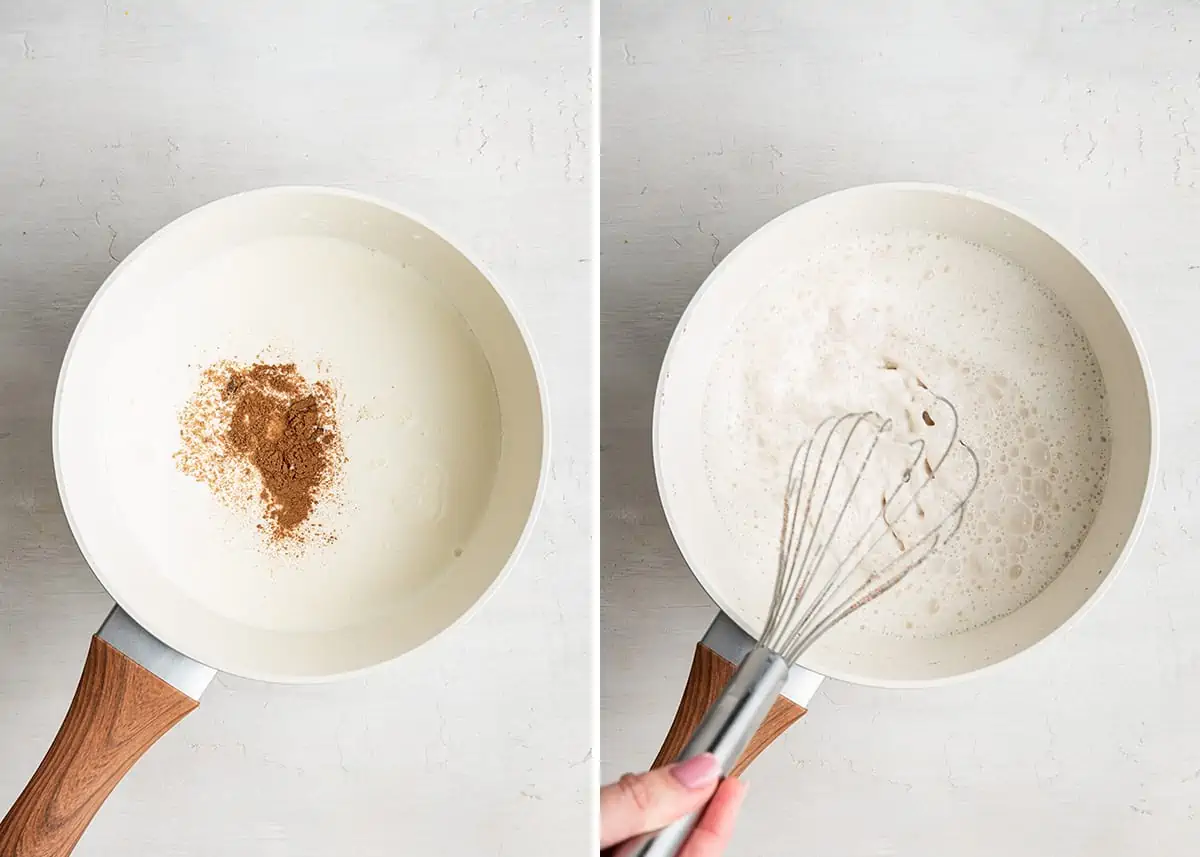 Temper the eggs. While whisking, slowly pour a ladle or measuring cup filled with the liquid into the eggs and sugar. Continue whisking until the mixture is smooth.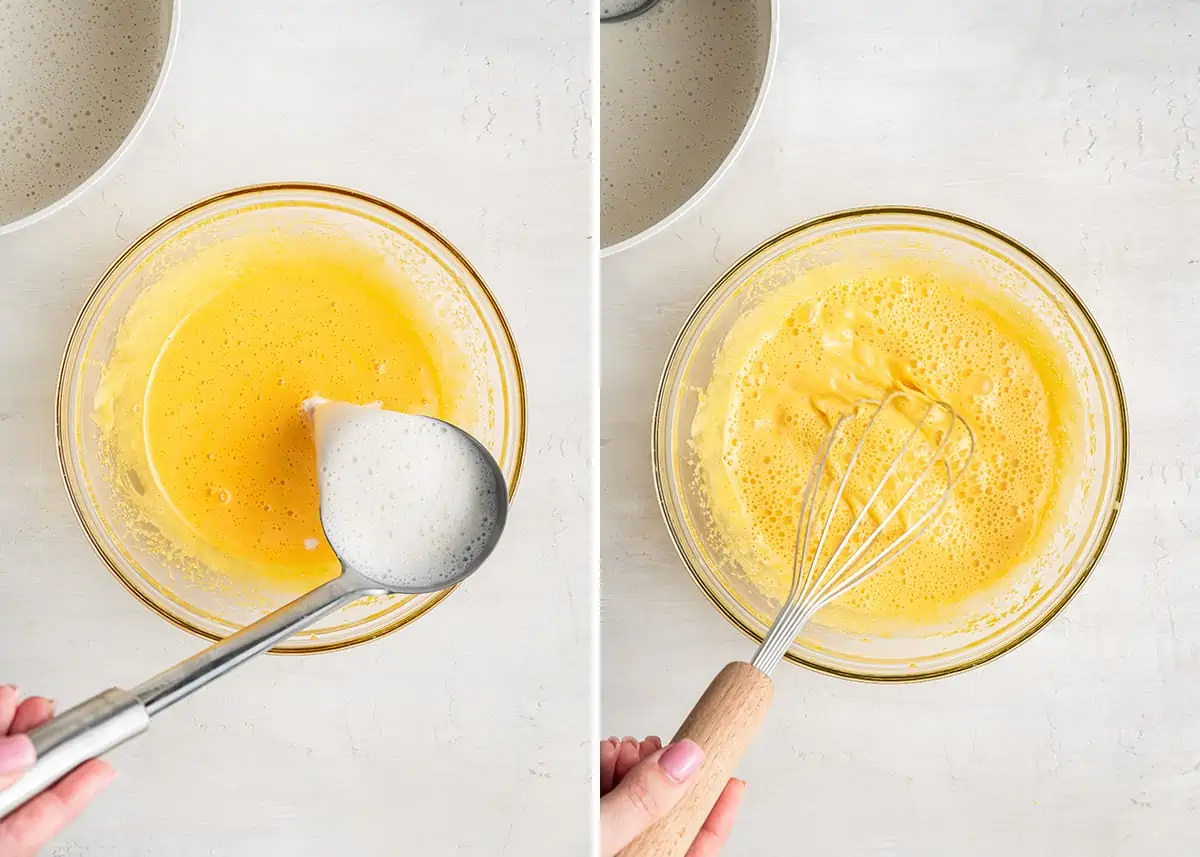 Finish cooking the eggnog. Add the egg and sugar mixture to the saucepan and cook until the liquid reaches 160F. Make sure to whisk constantly as the mixture heats, and don't let it reach a boil. Pour the mixture into a bowl through a fine mesh strainer.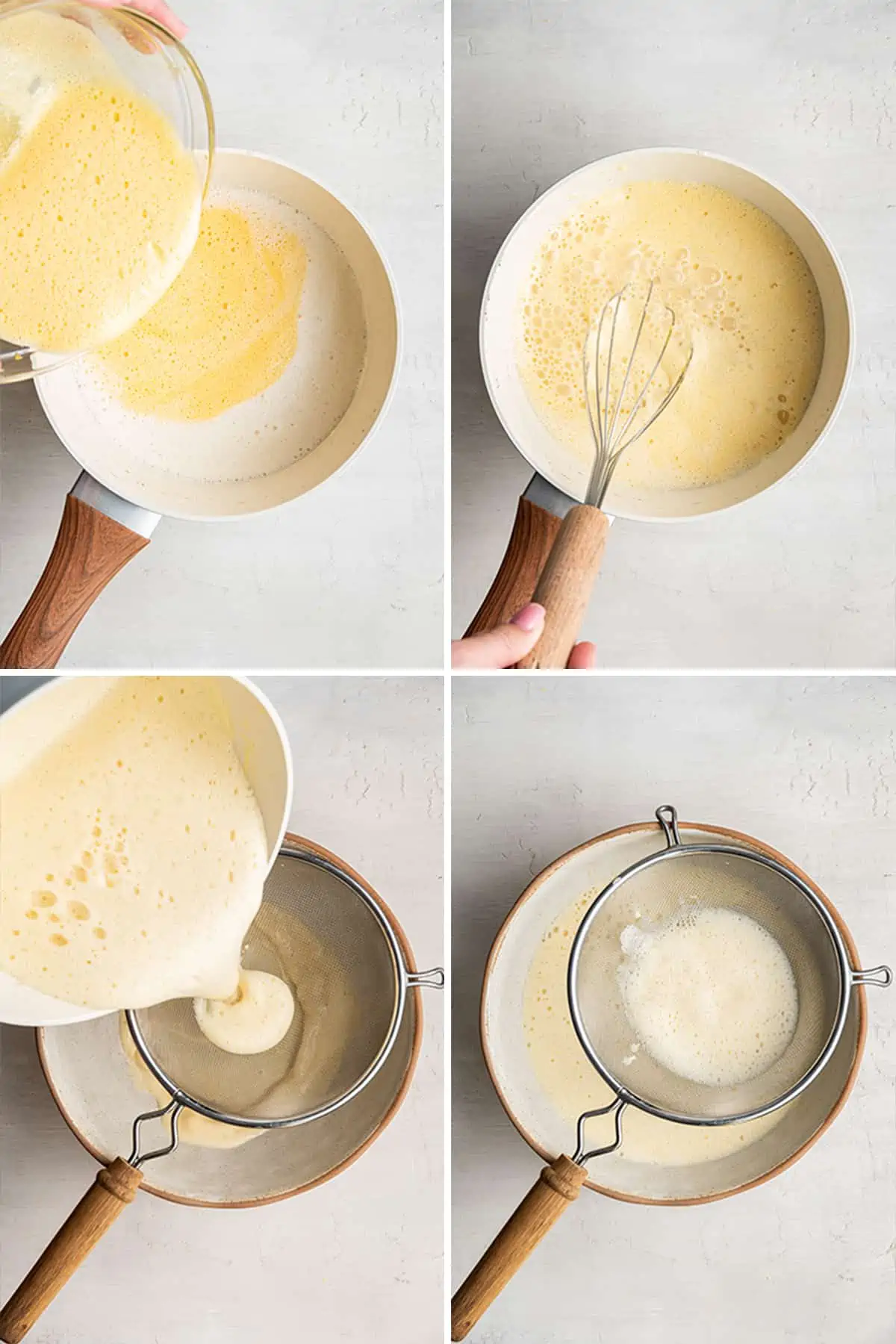 Add the alcohol. Pour the Southern Comfort and vanilla into the eggnog, and stir to combine.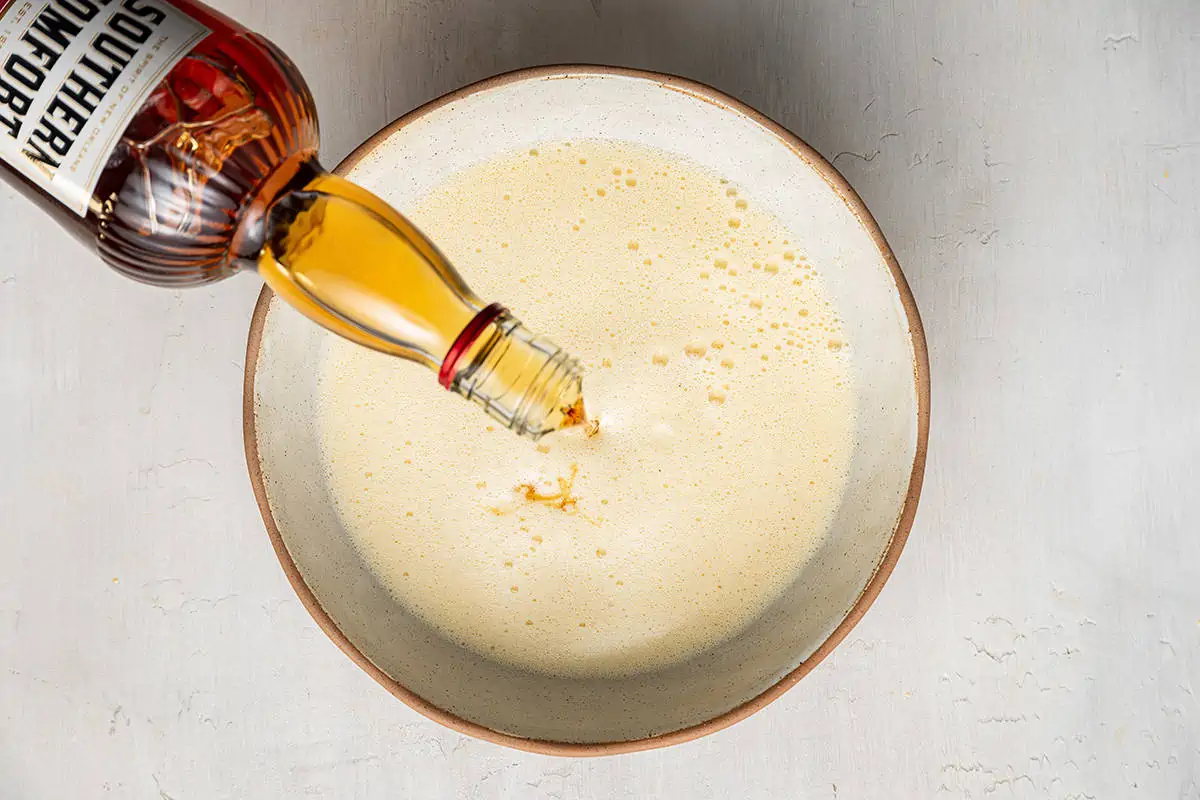 Chill. Place a piece of plastic wrap over the bowl, pressing it down so that it's touching the eggnog. Put the bowl in the fridge, and let it chill until cold, about 2 hours, then serve with your favorite toppings. If the mixture is too thick at this point, whisk in a little additional milk.
Tips for Success
Here are some tricks and tips for making perfect Southern Comfort eggnog.
Have fun with toppings. When it's time to serve this decadent cocktail, I like to break out the fun toppings. Whipped cream is a classic topping, but I also love a sprinkle of ground cinnamon, ground nutmeg, or cocoa powder.
Be diligent when whisking. It's important that you whisk the eggnog constantly when making it. Because the base of eggnog is eggs, your drink will quickly turn to scrambled eggs if left unattended. And nobody wants to drink a glass of Southern Comfort scrambled eggs!
Use fresh nutmeg. You can use pre-ground nutmeg for this recipe, but for the best results, buy whole nutmegs, and grate them fresh for the eggnog.
Variations
Here are a few fun variations if you want to mix up the Southern Comfort eggnog recipe.
Heat it up. While most people drink eggnog and eggnog cocktails cold, it's also delicious heated. Heat this cocktail on the stove over low heat for 3-5 minutes, until it's warm all the way through, or on medium heat in the microwave for 1 minute. You don't want to heat it for too long, or the alcohol in the SoCo will cook off.
Make it dairy-free or vegan. This recipe is easy to make dairy-free. All you have to do is replace the milk and heavy cream with non-dairy substitutes. If you want to make the recipe fully vegan, simply omit the egg yolks from the recipe. If you do this, you might want to add a little bit of xantham gum to thicken up the eggless eggnog.
Add more spices. This eggnog cocktail recipe uses warm winter spices, but you can make it a little bit spicier. Feel free to add allspice, star anise, or even a touch of black pepper if you want to give the cocktail a little bit of an extra kick. You can also use these ingredients to flavor the rim of the glass.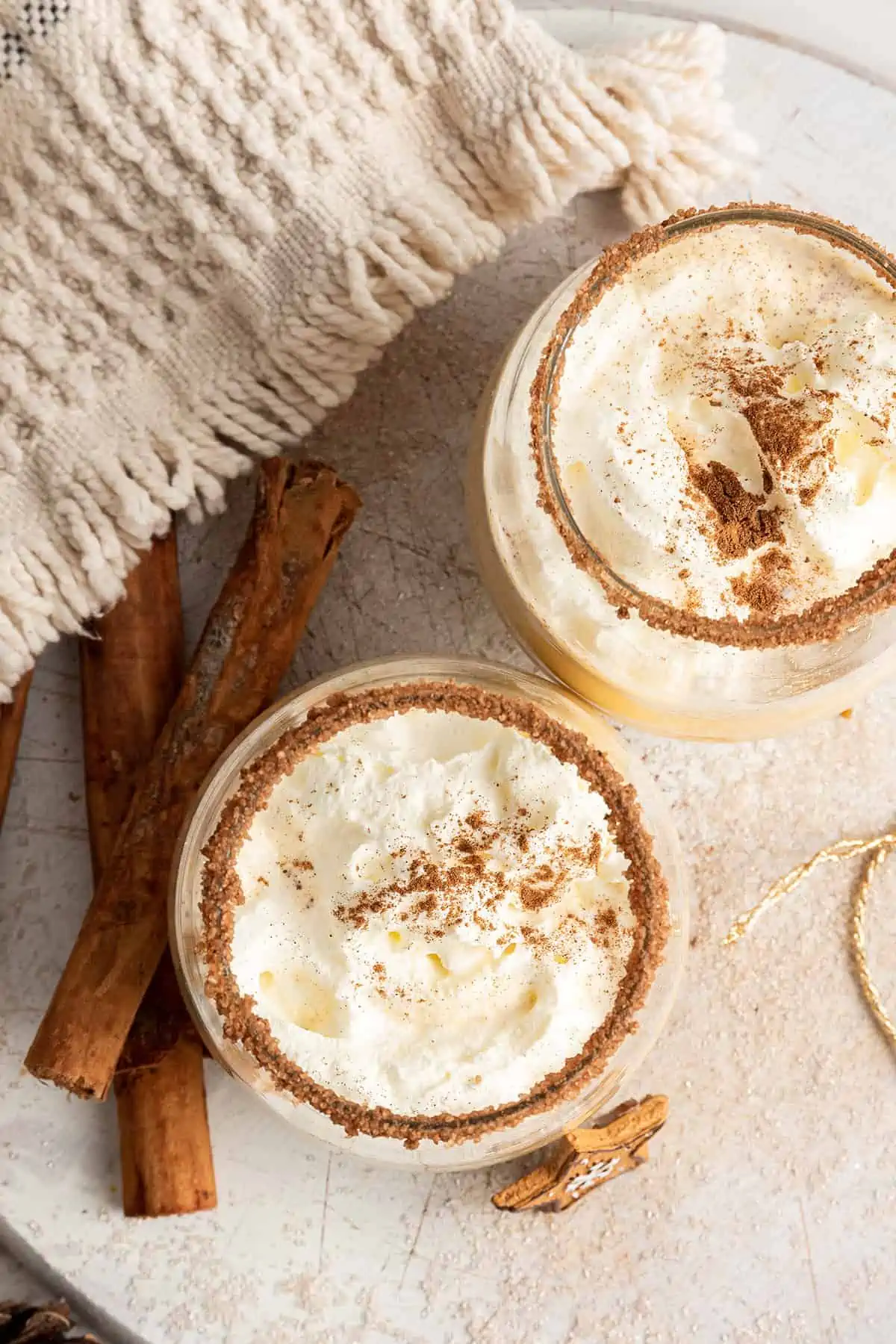 How to Store Southern Comfort Eggnog
The alcohol in this recipe gives Southern Comfort eggnog a pretty long shelf life. If you store it in an airtight container in the fridge, it will last for at least 2 weeks. That can get you through a few fun holiday nights!
More Cocktails to Make
If you want some more cocktails to try out, check out the recipes for some of my favorites.
Southern Comfort Eggnog
This Southern Comfort eggnog is the perfect holiday cocktail. It's sweet, decadent, and has just the right kick.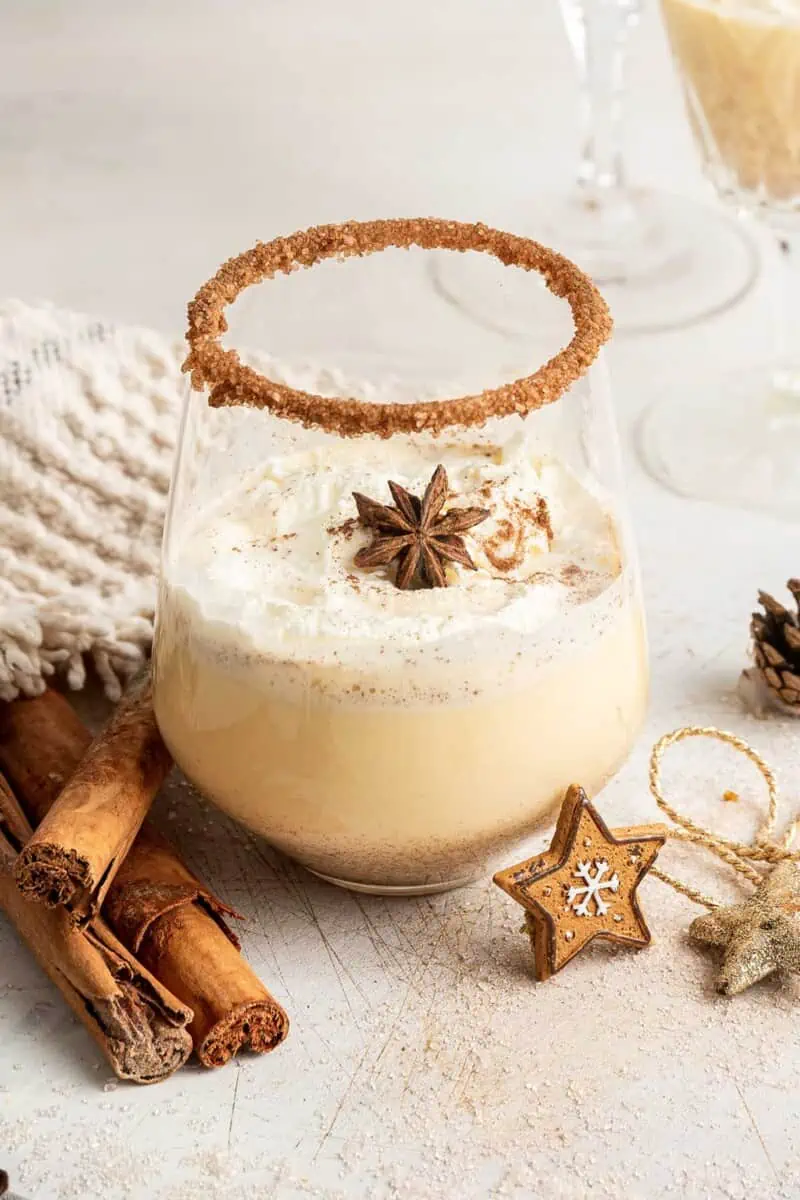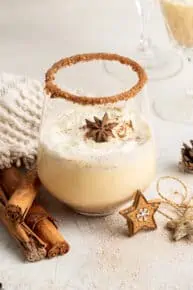 Instructions
In a medium bowl, whisk together the egg yolks and sugar until light and fluffy.

In a medium saucepan, combine the cream, milk, nutmeg, cloves, cinnamon, and salt over medium heat. Bring to a bare simmer, just until bubbles start gathering around the edges of the pan. Reduce the heat to medium-low.

Slowly pour a ladelful of the cream mixture into the egg mixture, whisking constantly for about 30 seconds, until uniform.

Pour the egg mixture back into the saucepan. Cook, whisking constantly, until the mixture thickens slightly and reaches 160°F on a candy thermometer. Don't let the mixture boil. Remove from the heat and pour the mixture through a fine-mesh strainer into a pitcher or bowl, then stir in the vanilla and Southern Comfort.

Place a sheet of plastic wrap over the bowl, touching the surface of the custard. Chill until cold, about 2 hours. To thin the eggnog out to serve, whisk or blend with up to 2 more tablespoons of milk.

Serve topped with whipped cream and a sprinkle of cinnamon or cocoa powder.
Notes
Store-bought version: Add a cup of SoCo to a quart of egg nog to serve 8.
Vegan version: use dairy-free cream and almond milk to replace the dairy. Leave out the eggs and just mix the milks together with all the additional ingredients. If you want it super frothy and thick, add 1/8 tsp xanthan gum.
Nutrition
Serving:
1
drink
|
Calories:
310
kcal
|
Carbohydrates:
17
g
|
Protein:
5
g
|
Fat:
22
g
|
Saturated Fat:
12
g
|
Polyunsaturated Fat:
2
g
|
Monounsaturated Fat:
7
g
|
Cholesterol:
245
mg
|
Sodium:
143
mg
|
Potassium:
77
mg
|
Fiber:
1
g
|
Sugar:
14
g
|
Vitamin A:
917
IU
|
Vitamin C:
1
mg
|
Calcium:
174
mg
|
Iron:
1
mg