Vegan Avocado Mousse: 3 Ways
Learn how to make vegan avocado mousse in three delicious flavors: dark chocolate, key lime pie, and raspberry banana! They're simple, easy and delicious!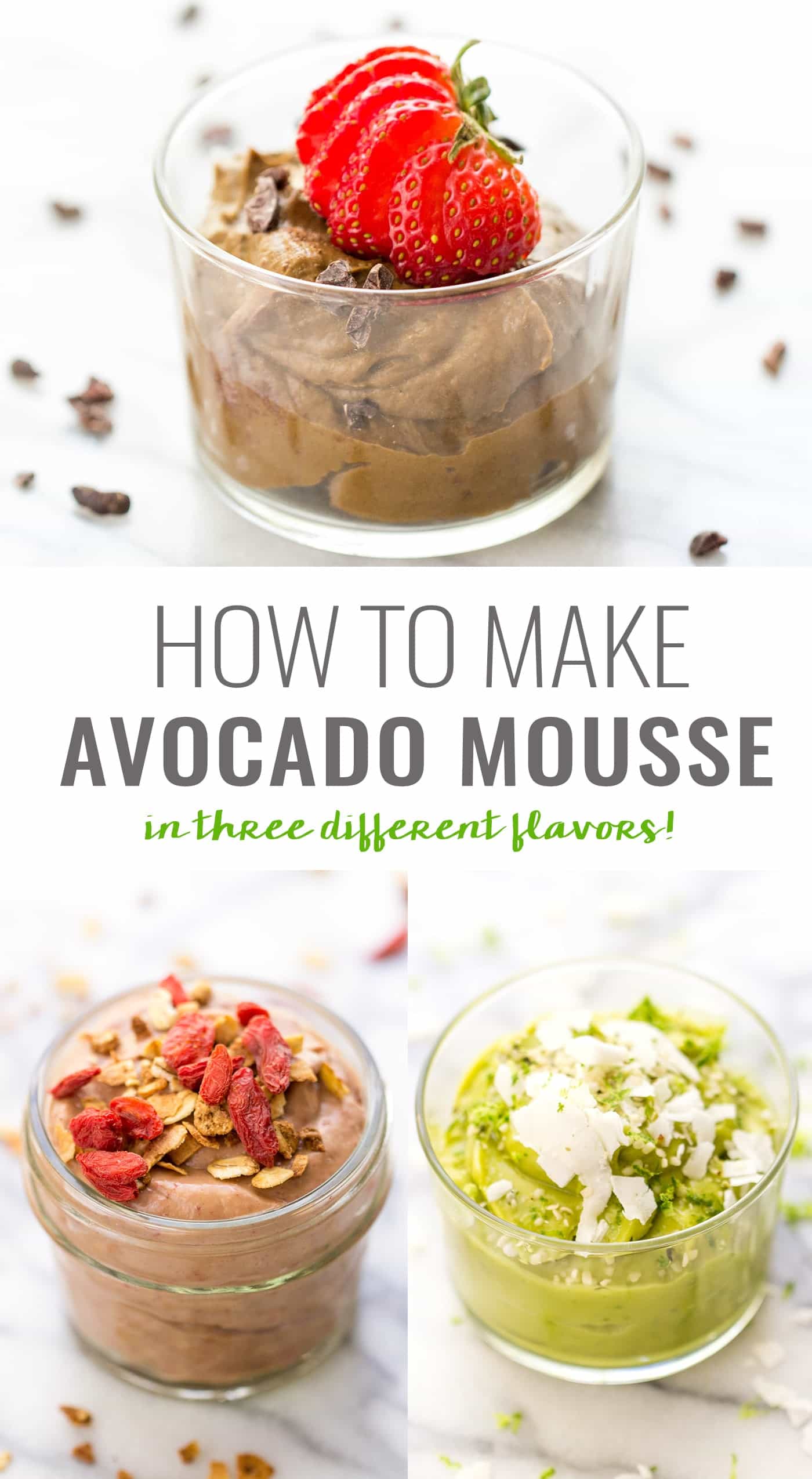 When I think of avocados, dessert is usually the last thing from my mind! First it's guac, then it's avocado toast. Then it's guac again. But dessert? No way!
Everything changed when I tried making vegan avocado mousse at home. I started with a chocolate variety and was blown away. I mean the texture was perfectly smooth, it was light, fluffy and surprisingly sweet. And I honestly couldn't even taste the avocado!
That got the wheels in my head spinning and I've been hooked ever since. Today I'm going to show you how you can make a dream vegan avocado mousse with only a few simple ingredients. AND we're going to make it in three different ways!
As it turns out, avocado mousse is far from a new phenomenon. Vegan bloggers have been sharing these recipes for years, and basically I'm just late to the party.
The beauty of avocado mousse is that you need just a few ingredients — like max five – and in a matter of seconds you have the perfect healthy, vegan dessert. Seriously…you just toss everything in the food processor and you're good to go!
It's also a great way to use up some avocados, whether you have a few too many going ripe at the same time or there's one that's just a bit past its prime. The solution? Mousse all day, every day.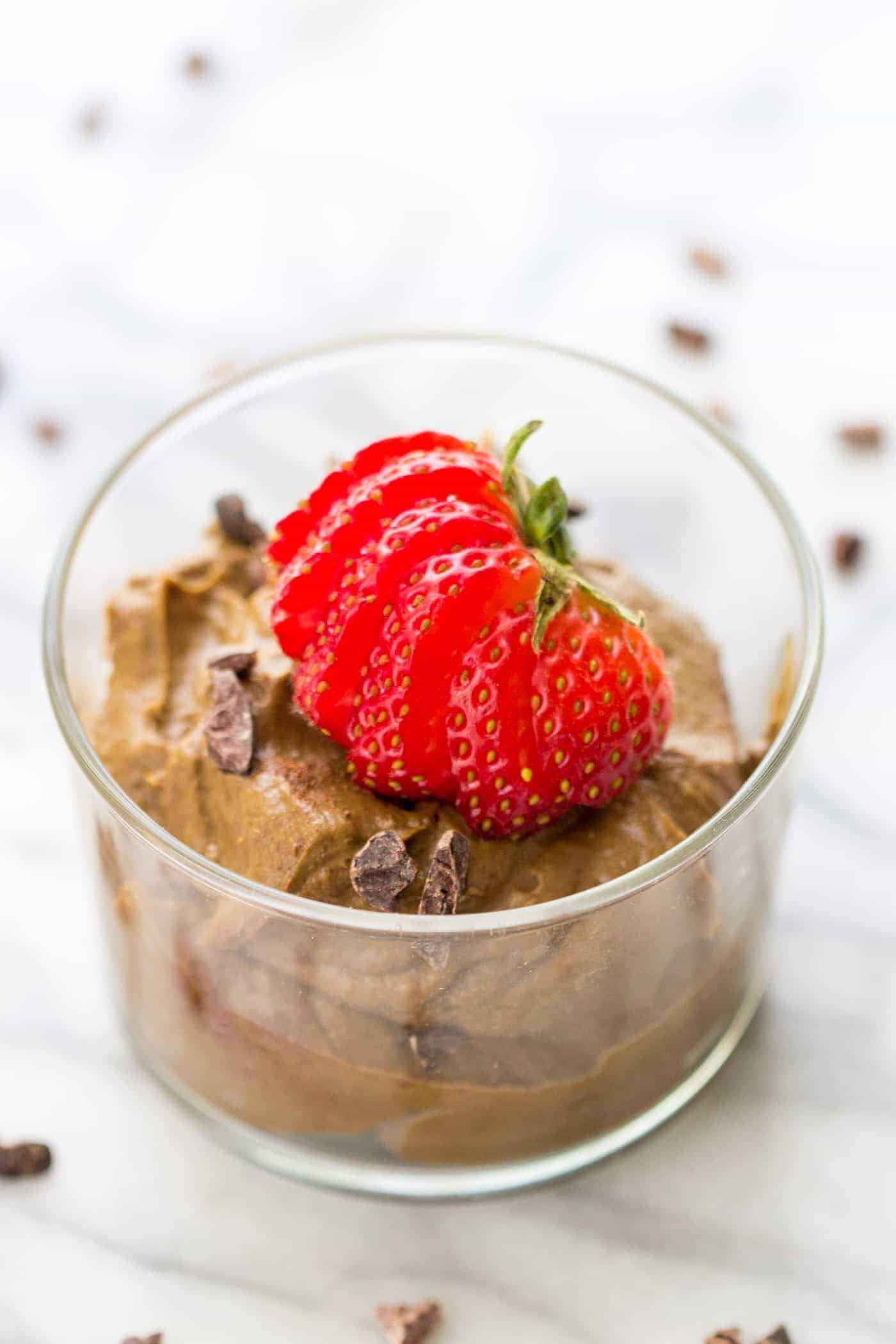 Chocolate Avocado Mousse
This is the most typical flavor you see, a dark chocolate version, and so that's what I'm starting us off with today. The base is avocado, soaked dates, raw cacao powder, plant milk and salt. You could cut that ingredient list down even further by swapping the dates and plant milk for maple syrup! Toppings for me were cacao nibs and sliced strawberries.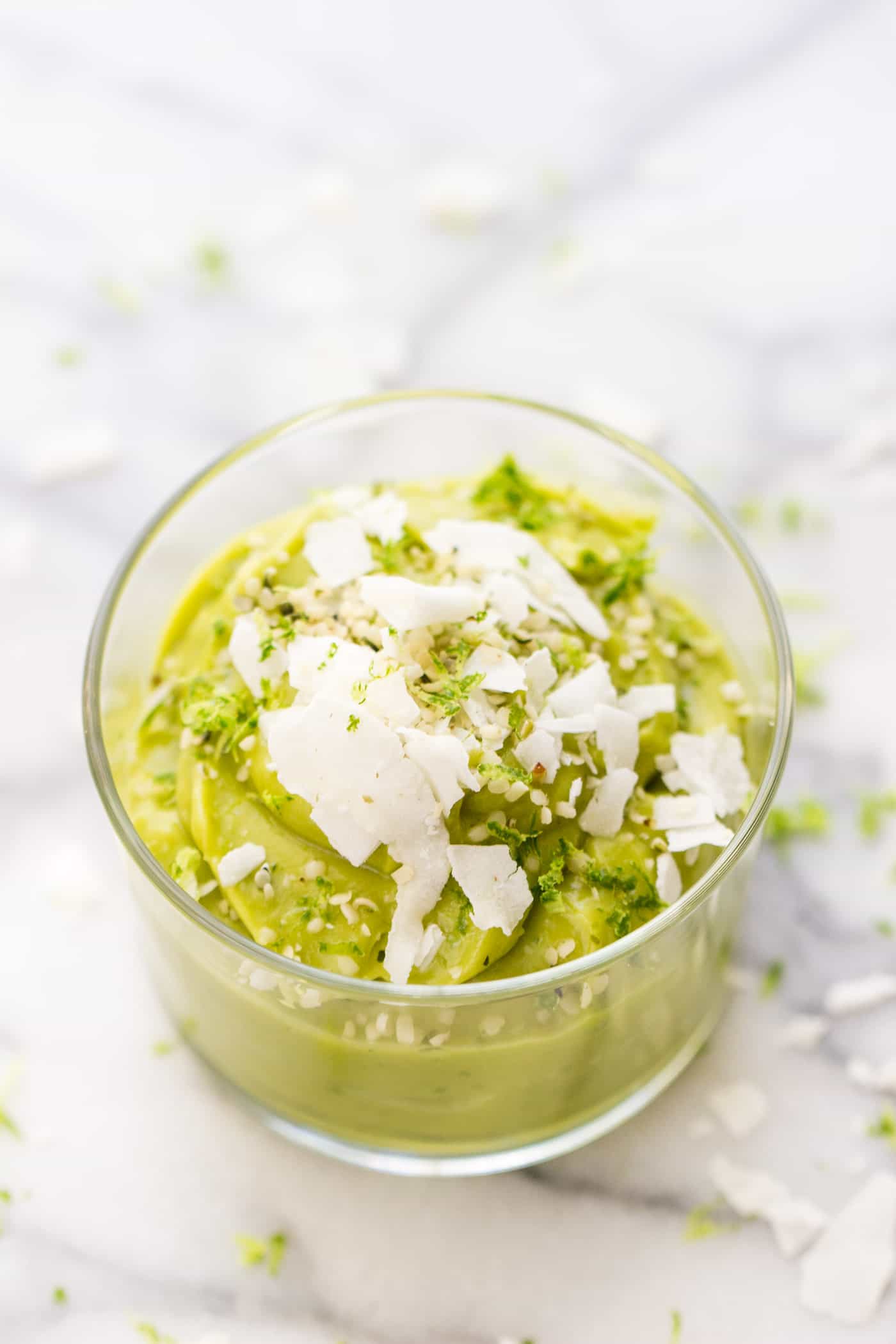 Key Lime Pie Avocado Mousse
When I first took a bite of this (right out of the bowl of the food processor), I couldn't believe how much it tasted like key lime pie. It was amazing! And it uses only three ingredients: avocado, lime and maple syrup. It's a game changer and I've been envisioning tons of ways to use this. I think you could turn it into a raw key lime pie by just making a quick crust from nuts and dates. Dang that would be so good! For my toppings I went with flaked coconut, hemp seeds and lime zest. Simple and perfect!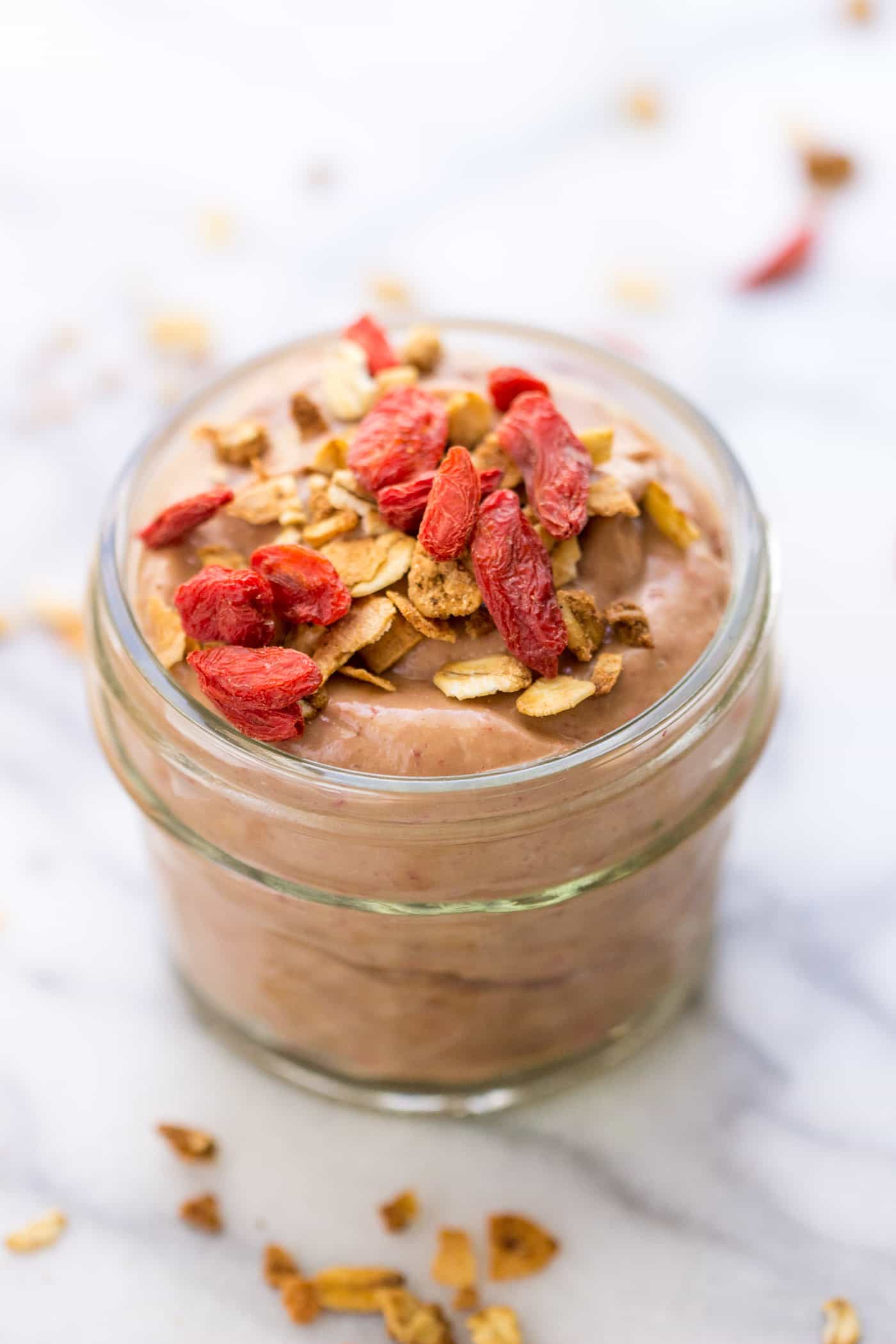 Raspberry Banana Avocado Mousse
Finally, we have this luscious raspberry banana mousse! This one is definitely on the fruity side and tastes kind of like a smoothie, just a little sweeter. The banana flavor can be fairly pronounced, so if you're not wanting that, swap out the banana for more raspberries (I would say fresh). Either way, this one is super tasty and has a somewhat summery feel to it. Toppings I chose were coconut granola and goji berries!
Now…it's your turn!
Have you ever tried avocado mousse before? Did you like it? Let me know what you thought and if you end up giving this recipe a try, I'd love for you to come back, leave a comment and rating 🙂 This helps me see what kind of recipes you like and helps me to continue to improve my recipes!
xo Alyssa
Want more clean eating recipes?
Follow my board on Pinterest!
share what you make
Tag #simplyquinoa on Instagram with your creations! We love sharing what you make with the community. We can't wait to see!

follow on instagram