Here's how to find healthy restaurants while traveling. These tips will help you eat well and still make sure you're eating at the best restaurants you can.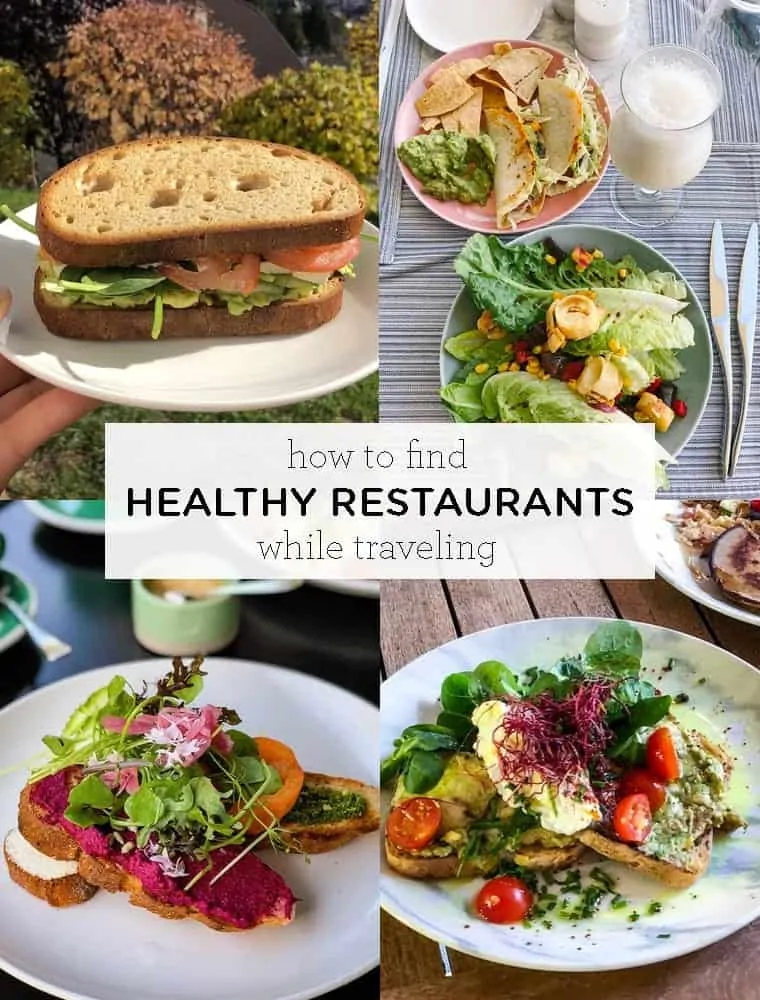 One of the things I've learned throughout the past few months of traveling is how to find healthy restaurants in the various places we've been. And since most of my platform is centered around food, I make it a point to not only try and find great food that is also healthy, but also share it with you.
We've been lucky throughout this trip to find some pretty great places. I've shared a few of my favorites in my various city guides, but I wanted to create a dedicated post not just about the specific restaurants I've been to, but how I actually find these places. I've gotten so many questions from you all on Instagram about this, so I'm spilling my secrets so to speak.
Not that any of these are revolutionary, but hopefully this little guide will help you during your travels. So without further ado, let's dive into my best tips for how to find healthy restaurants while you're traveling.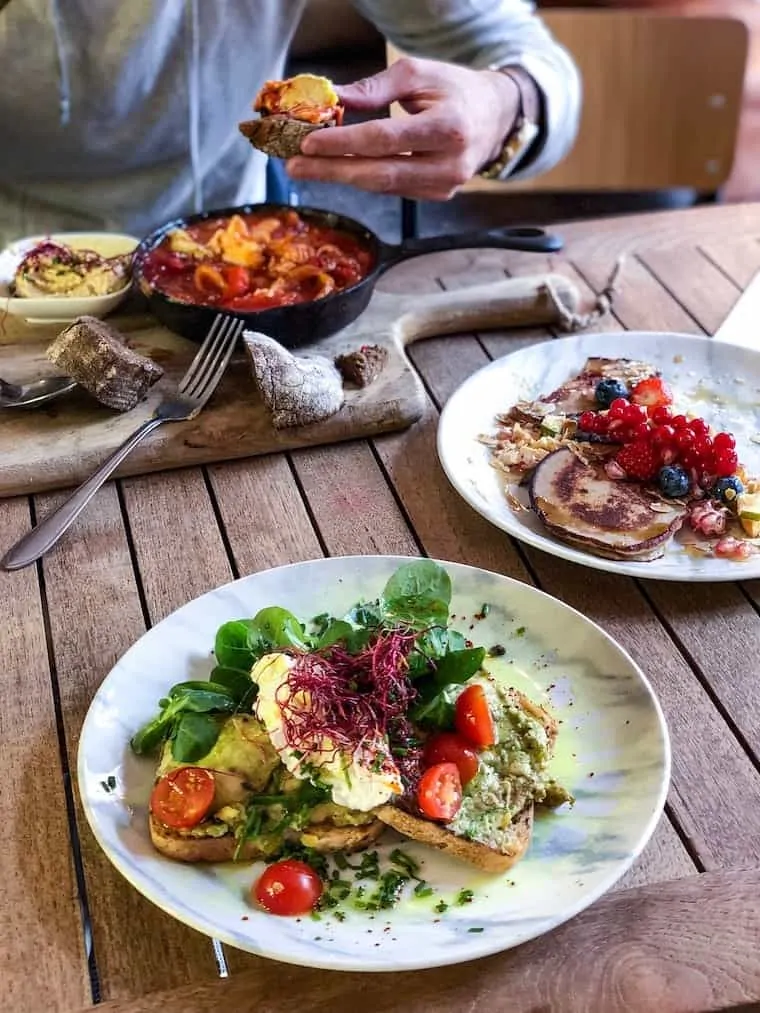 1. Ask Friends & Family
There's no better place to start than your family, friends and social circles. Whenever I'm going somewhere, I start by reaching out to anyone that has been there before. I'll ask if they have any specific recommendations and start a running list on my phone. From there I can Google them individually to choose which ones I want to try.
2. Facebook Recommendations
Another great place to reach out to is your Facebook community. I know that FB can sometimes feel a little out of date, but they have a feature called recommendations that can be incredibly useful. You put it in your status and it pops up on people's feed as a "looking for recommendations" type of post. From there, people in your community will post comments sharing some of their favorite places. A lot of times that restaurant's Facebook page will come up so you can read reviews, look at their photos, check out their website and more.
3. Instagram Stories
My next stop is Instagram stories. What I do here is as I'm watching people's stories and they're traveling in a place that either I'm planning to go or want to go one day, I'll take a screenshot of their story and save it on my phone. This is super helpful if you're following a bunch of food bloggers like I am ????
So here's the deal: when someone you're following tags the location of a restaurant or hotel in the place you're going, either write it down or take a screenshot on your smartphone. I then create a separate album with all those screenshots so I can quickly refer back to them as I'm planning a trip or traveling.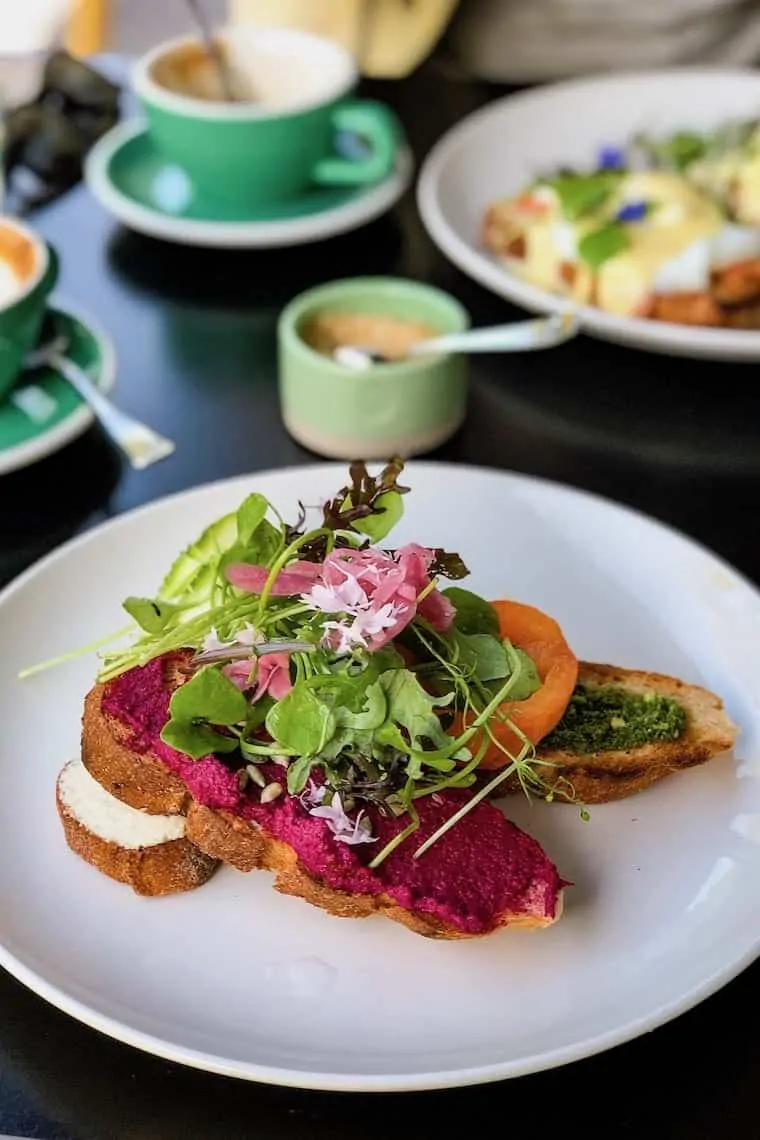 4. Google
After you've gone through family, friends and social circles, it's time to research. Google is your best friend in more ways that one, but when it comes to finding good restaurants, it's my favorite place to search. All I do is a search for what I'm looking for in the city/place that I'm in and see what comes up!
I have a few keywords that I Google:
vegan (name of city)
gluten free restaurant (name of city)
healthy restaurant (name of city)
farm to table (name of city)
best healthy restaurants near me
Once you type those searches into Google, different places will come up at the top of your search. I click "show all" and the whole list will come up. Then you have a few options: you can start to filter your results or you just can look them all on the map and choose which one is most convenient for you.
For the filters, here's what I like to do: "top-rated" and "open now" (if I'm looking for something immediately). Then I look at the number of stars it has and finally look at the menu on the website.
5. Trip Advisor
Next on my list for how to find healthy restaurants is Trip Advisor. If Google isn't your thing, Trip Advisor is another awesome search engine, specifically for travel. I have the app on my phone which I recommend downloading just in general if you're a traveler (it's great for finding activities & tours). Their restaurant section works very similar to Google, but one feature I really like is that you can search the reviews for different keywords.
Again, you can filter by ratings, location, price range, etc., but you can also filter by type of cuisine and menu options. They have tags for gluten-free options as well as vegan and vegetarian.
Just with google, I would recommend looking at photos of the food and also checking out their website to see what the menu is like.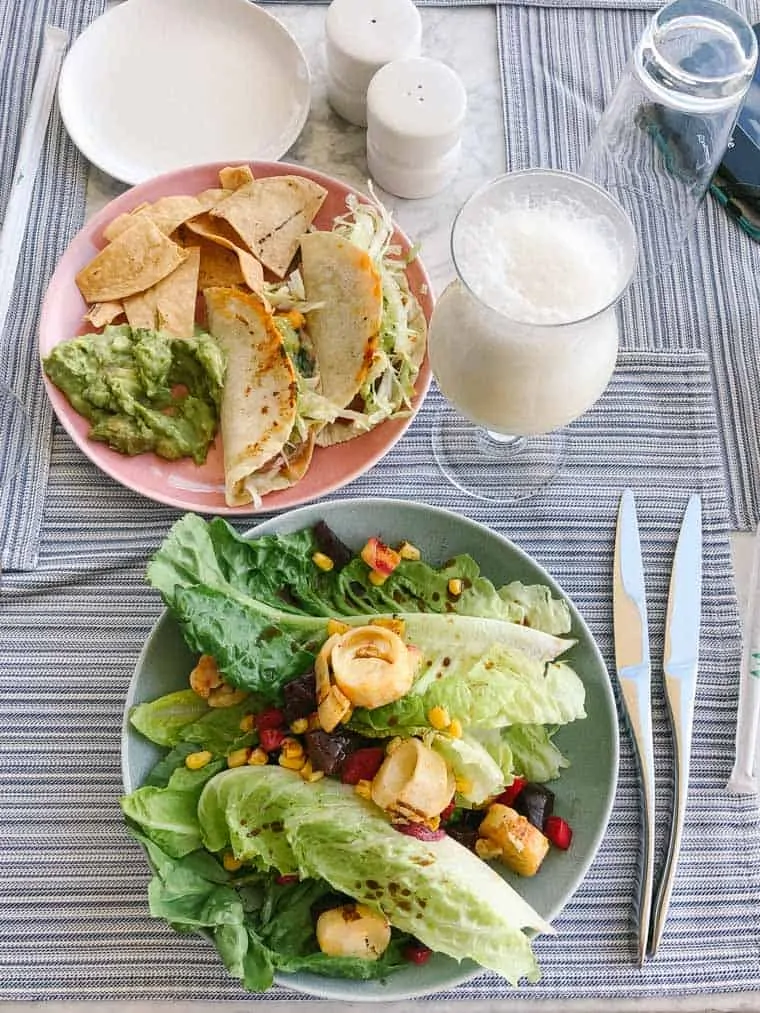 6. City Guides
And my last tip for how to find healthy restaurants while you're traveling is to look at city guides that people have created online. There are tons of travel bloggers who, similar to yours truly, will create a guide for different places they've been. I like to try and find ones that are focused on healthy eating as they'll usually include tons of different ideas.
Here are some things to try and search:
healthy restaurant guide (your location)
vegan guide (your location)
best gluten free restaurants (your location)
(your location) restaurant guide
Some of my favorites are just people I follow already! I love Veggiekins's guides, The Anna Edit guides, and then other just random ones I've found on Google.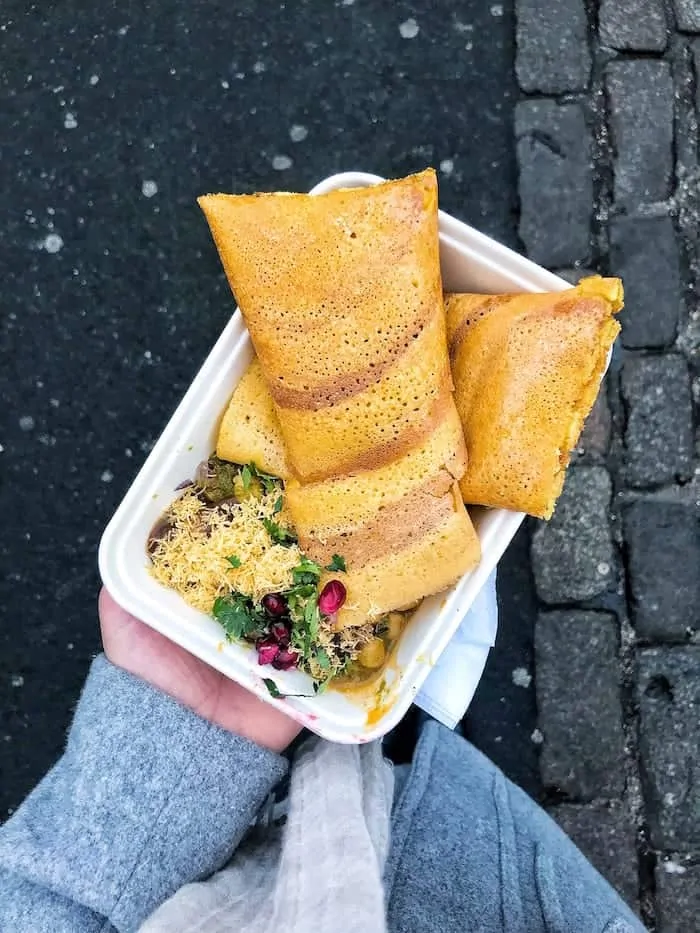 More Healthy Travel Guides to Check Out:
How Do You Find Healthy Restaurants?
So…when you're traveling, how do you find healthy restaurants? If you have any tips that I haven't included here, I'd love to know. Definitely drop a comment and add your best tips below!