How to make Tahini Dressing: 4 Ways
See how to make tahini dressing in four different flavors! These healthy dressings have less than 100 calories per serving and take less than 2 minutes!
Today I am SO excited to be kicking off Salad Week here on SQ!
This is the first themed week that I've done on the blog (and YouTube channel), and all week long I'm going to sharing healthy, meal-sized salad recipes with you that you can make for a quick and healthy dinner or bring with you for an office lunch. The idea behind this is in part to celebrate the start of Fall, as well as the upcoming launch of the SimplyFit Fall program, all the while giving you some fresh and exciting meals that are easy to make and packed with nutrition!
I personally love having salad as a meal, but I also know that it's easy to get into a rut. So hopefully with these tasty salad recipes, you'll have some inspiration to up your salad game and find new ways to enjoy your vegetables.
We're starting Salad Week with a video and post dedicated to healthy salad dressings, specifically I'm showing you how to make tahini dressing four different ways. Because y'all know…I love me some tahini!
You'll probably recognize some of these dressings because I make them all the time, but these are my top 4 of all time. And they go with pretty much everything, so that's awesome.
The four tahini dressings we're making today are:
Miso Ginger
Maple
Lemon Herb
Vegan Ranch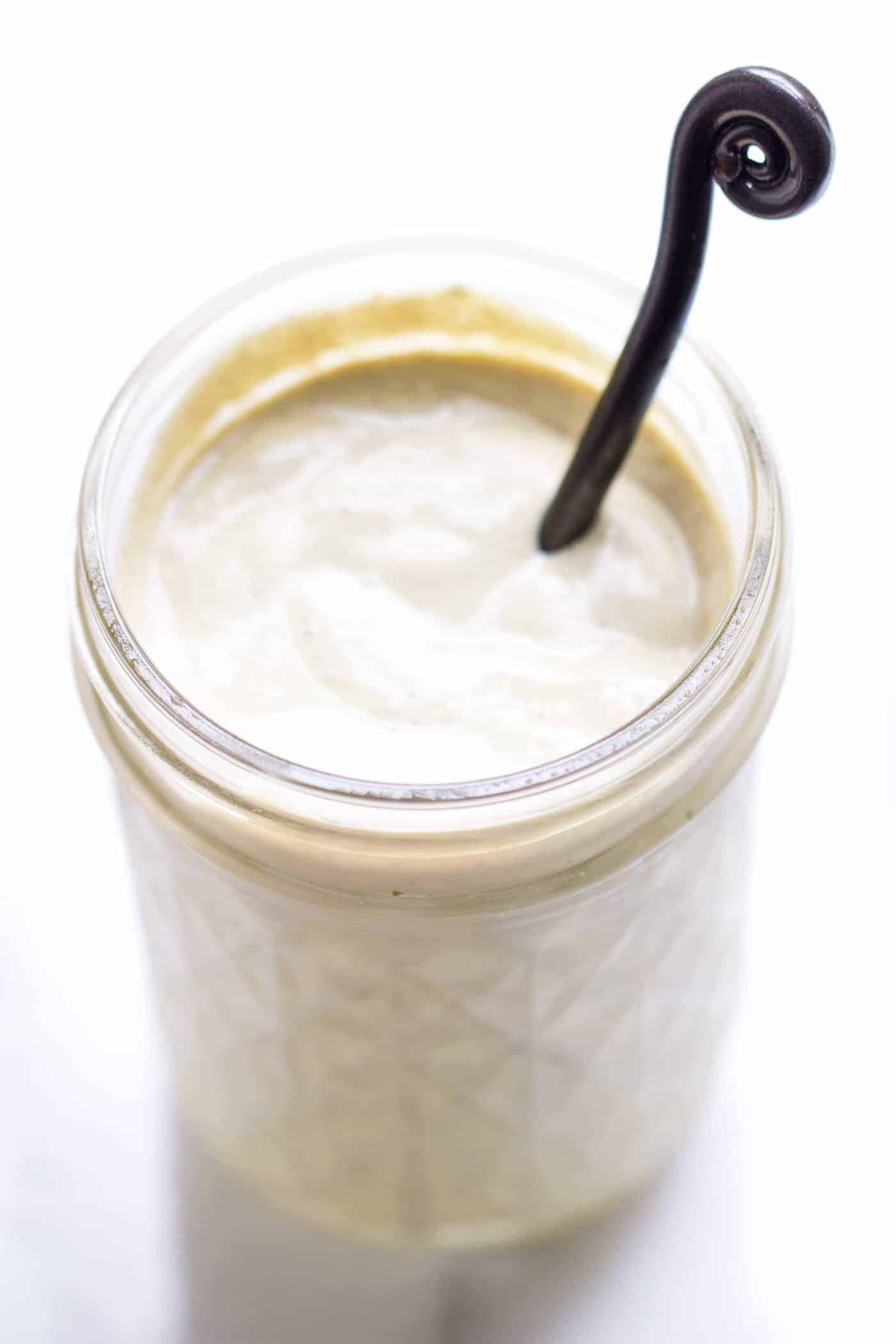 And while I will be showing you how to use these dressing in four different salads over the next week, you really can use them for any combination of ingredients!
I love the Miso Ginger one with things like scallions, cabbage and broccoli. The maple one is perfect with pecans, carrots, sweet potatoes and brussels sprouts. The lemon herb one goes well with sauteed mushroom, peppers, and shallots. And the ranch one? That goes with everything!
Now before I let you go, I want to give you a few tips for keeping your salads as fresh as possible if you're taking them with you to work:
Store your dressing and salad ingredients separately
If you don't have a small container to store your dressing in, use a large mason jar. Place the dressing in the bottom, then layer on your salad ingredients with the heartiest vegetables at the bottom (broccoli, carrots, peppers, etc.) and the greens, fruit, avocado, etc., at the top.
You can pick these mason jar lids up (I have them and they're great!)
Or you can try one of these little containers (perfect for dressing!)
And with that, let's get to the recipes!
Want more quinoa dinner recipes?
Follow my board on Pinterest!
share what you make
Tag #simplyquinoa on Instagram with your creations! We love sharing what you make with the community. We can't wait to see!

follow on instagram