How to Make Pickled Summer Vegetables
Learn how to make pickled summer vegetables at home in just 10 minutes! This is a great way to preserve some of your favorite summer produce, including cucumbers, peppers, radishes, beets, onions, and more.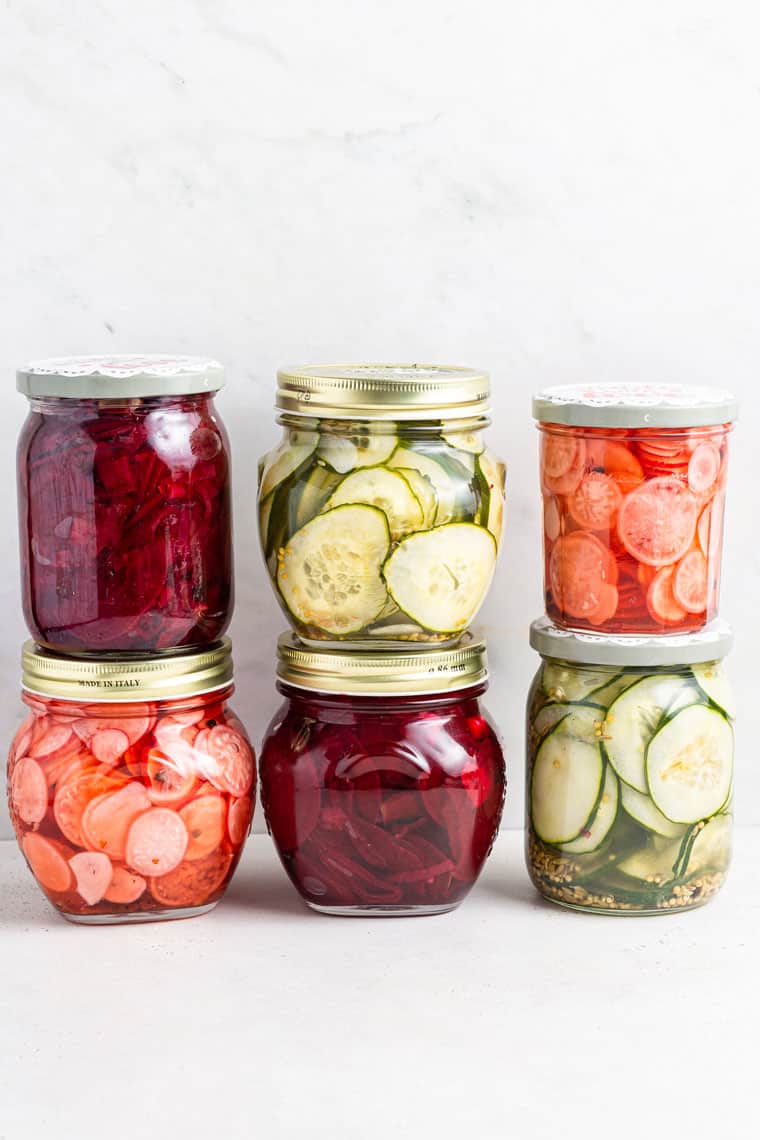 Making simple and vibrant pickles is my favorite way to make the flavors of summer last all year. It's easier than you think to pickle your favorite summer produce. I love sweet pickled beets, crunchy cucumbers and radishes. If you haven't made your own pickles before, you're going to love how easy and versatile this recipe is.
How to Make Pickled Summer Vegetables
The first step is to pick your veggies! You can use this recipe for most crunchy vegetables. I like to hit up the farmer's market to find whatever's fresh, colorful and ripe.
The brine in this recipe is designed to work with any vegetable you like.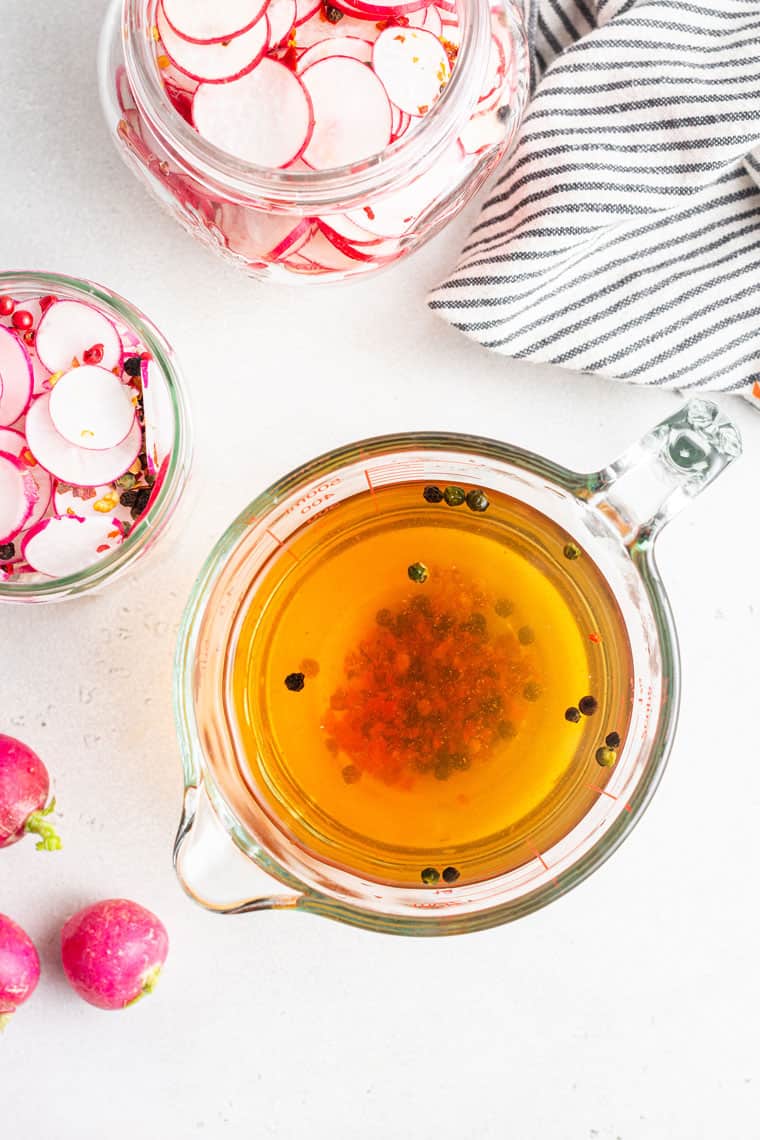 Ingredient Notes
Here's what you need to make a simple brine to pickle summer vegetables:
Vinegar. This acidic ingredient makes up most of the brine to preserve your veggies. I like rice wine or apple cider vinegar. White or red wine vinegar also work well.
Maple syrup. You'll want a bit of sweetness in your brine for flavor and to help preserve things. You can also use regular sugar, honey or agave.
Spices. Use whole spices so they don't totally break down in the brine. I like fennel, peppercorns, mustard seeds, and fresh garlic.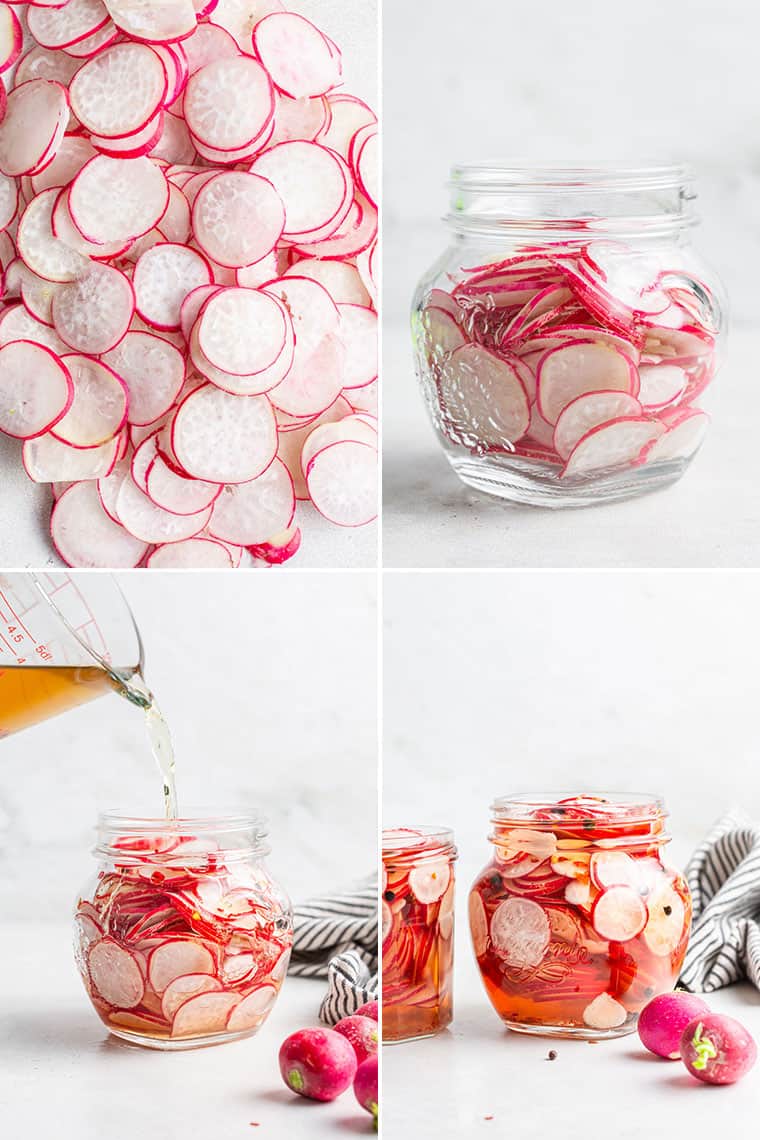 What Vegetables Can I Pickle?
My go-to veggies for making pickles are radishes, cucumbers and beets. But you can easily use this brine with other seasonal veggies, including:
Green beans
Snap peas
Onions
Carrots
Asparagus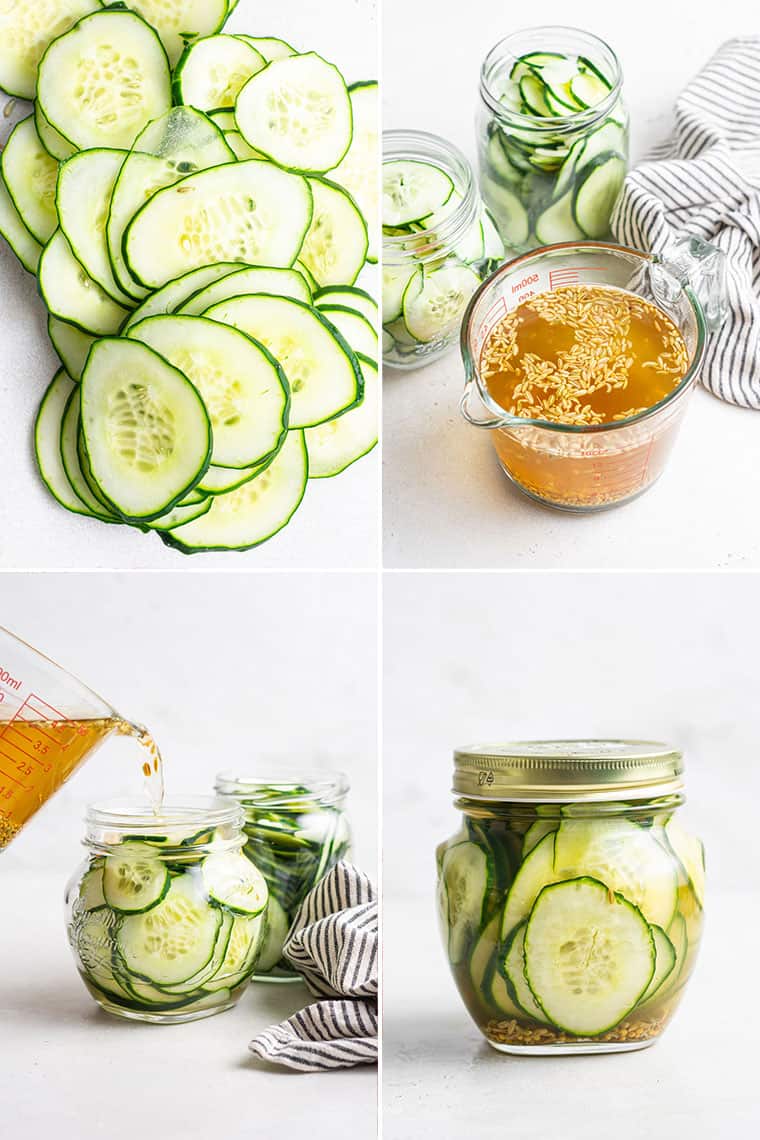 How to Serve Pickled Vegetables
You can eat these crunchy veggies straight out of the jar. Or use them as a salty and sweet condiment to your favorite dishes, like: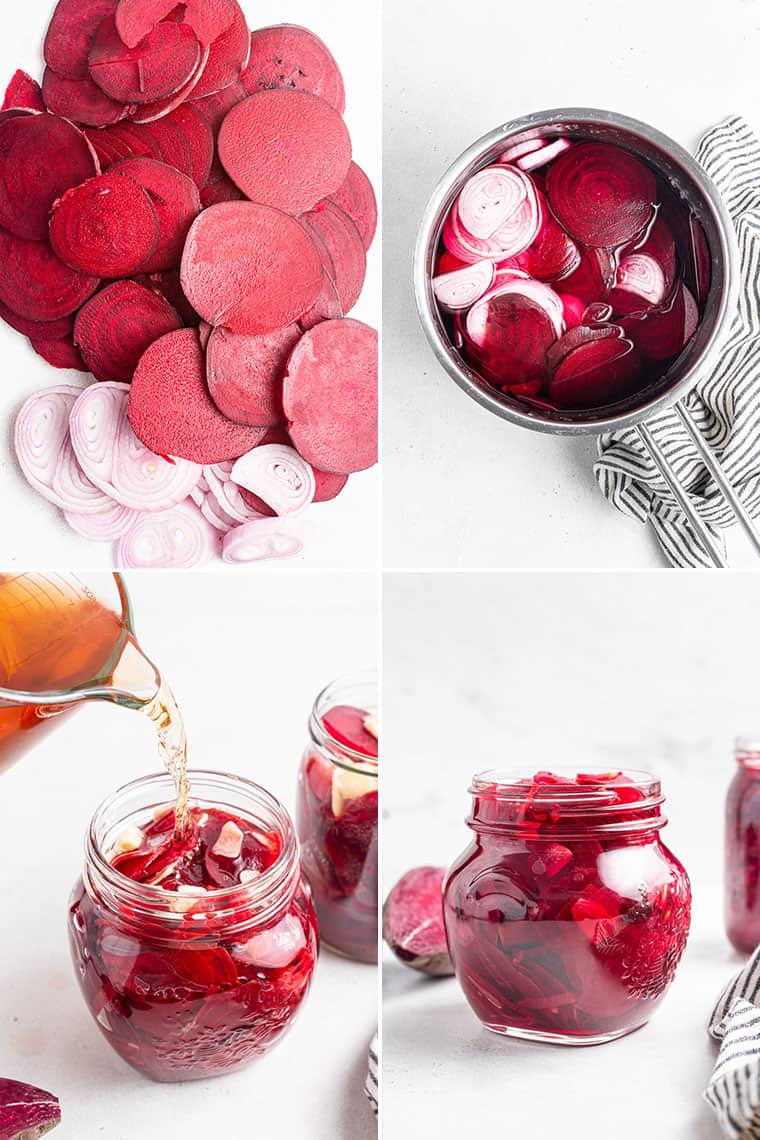 More Summer Vegetable Recipes
If you make these easy pickled summer vegetables, be sure to let me know what you think with a comment below!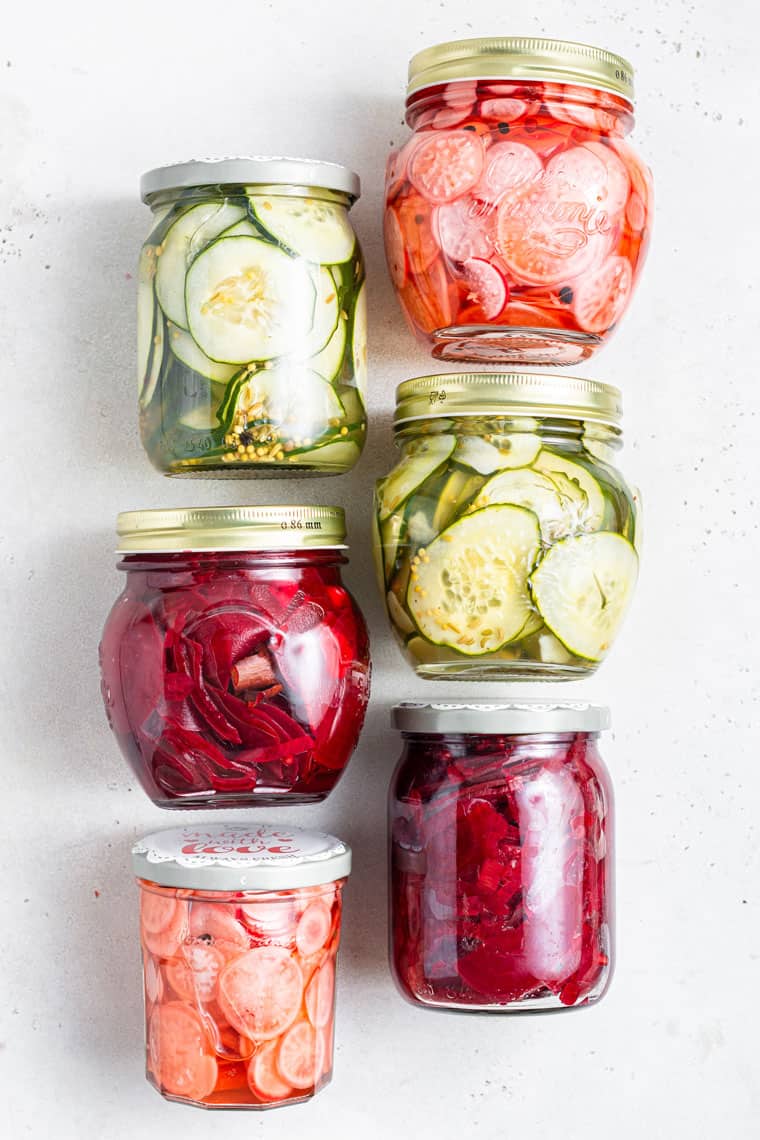 Want more clean eating recipes?
Follow my board on Pinterest!
share what you make
Tag #simplyquinoa on Instagram with your creations! We love sharing what you make with the community. We can't wait to see!

follow on instagram