This simple tahini sauce is something you can use with everything. It's quick to make, it delicious and it's oil-free and sugar-free too.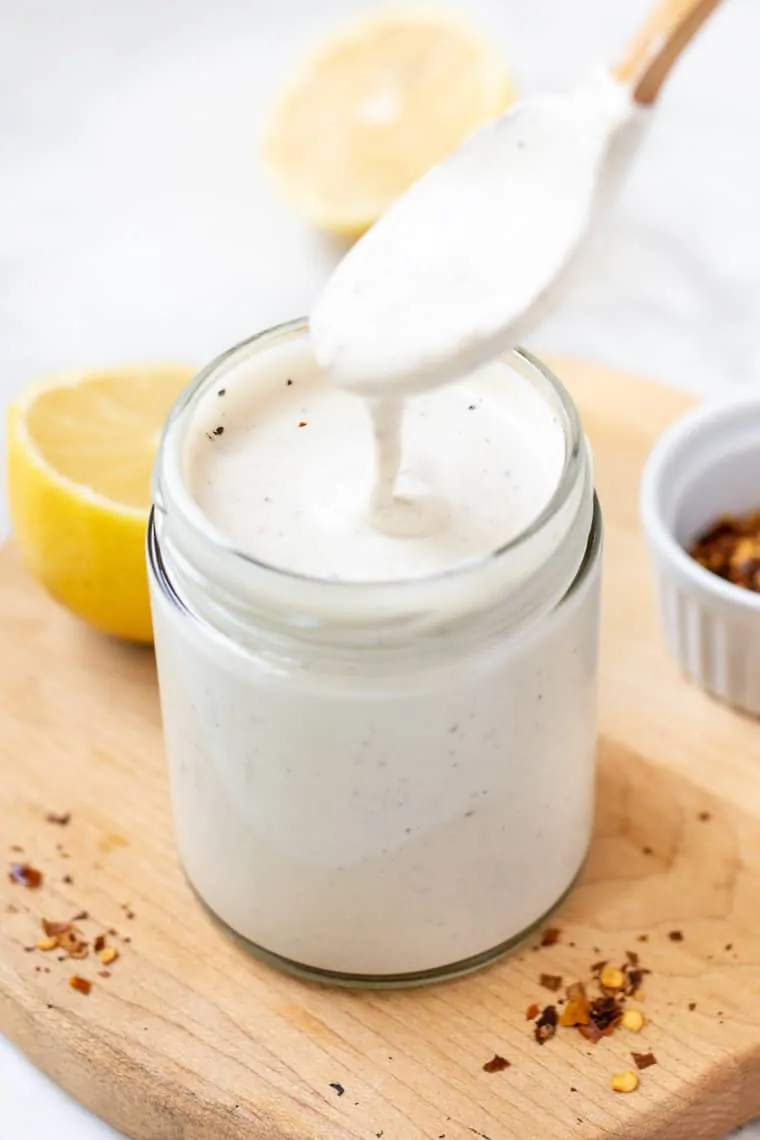 If you're a regular around here, then you already know this: I love tahini!
Tahini has become one of my most treasured pantry staples and is something I use almost every single day. Not only do I use it in baking, but I also use it in my sauces and dressings.
Since I make this simple tahini sauce almost every single day, I figured it was time to share it. This is my everyday recipe that goes with pretty much everything!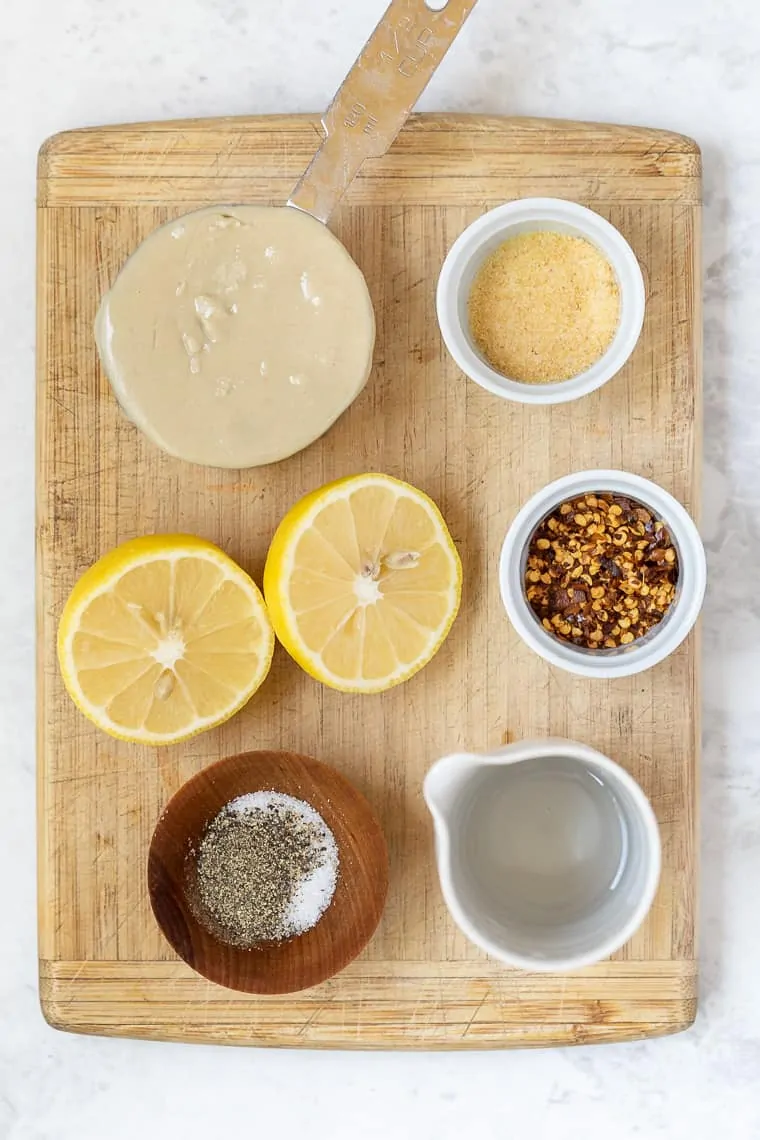 What's Inside My Everyday Tahini Sauce
The ingredient list for this sauce is super easy and my guess is that you already have everything on hand. Here's what we're using:
Tahini: I like to make sure to buy toasted tahini. Regular, untoasted tahini can be pretty bitter, so definitely go with one that's toasted for a more robust, smooth flavor. Honestly, my favorite tahini is the organic variety from 365.
Lemon juice: next is acid and I always use lemon. I find that lemon has the most versatile flavor profile and goes with the most things. But if you don't like lemon, another acid (think vinegar maybe?) would work.
Garlic powder: I used to use raw garlic in my recipe, but I found it too overpowering and it sometimes hurt my stomach, so now I just stick with garlic powder. This could also be swapped with onion powder if you wanted.
Red pepper flakes: for some heat, I always add pepper flakes. You could skip this step if you're not a fan.
Sea salt: every good dressing needs salt. I sometimes will swap the salt with tamari.
Water: tahini + acid turn into a thick mess, so the best way to thin it out is by using some water!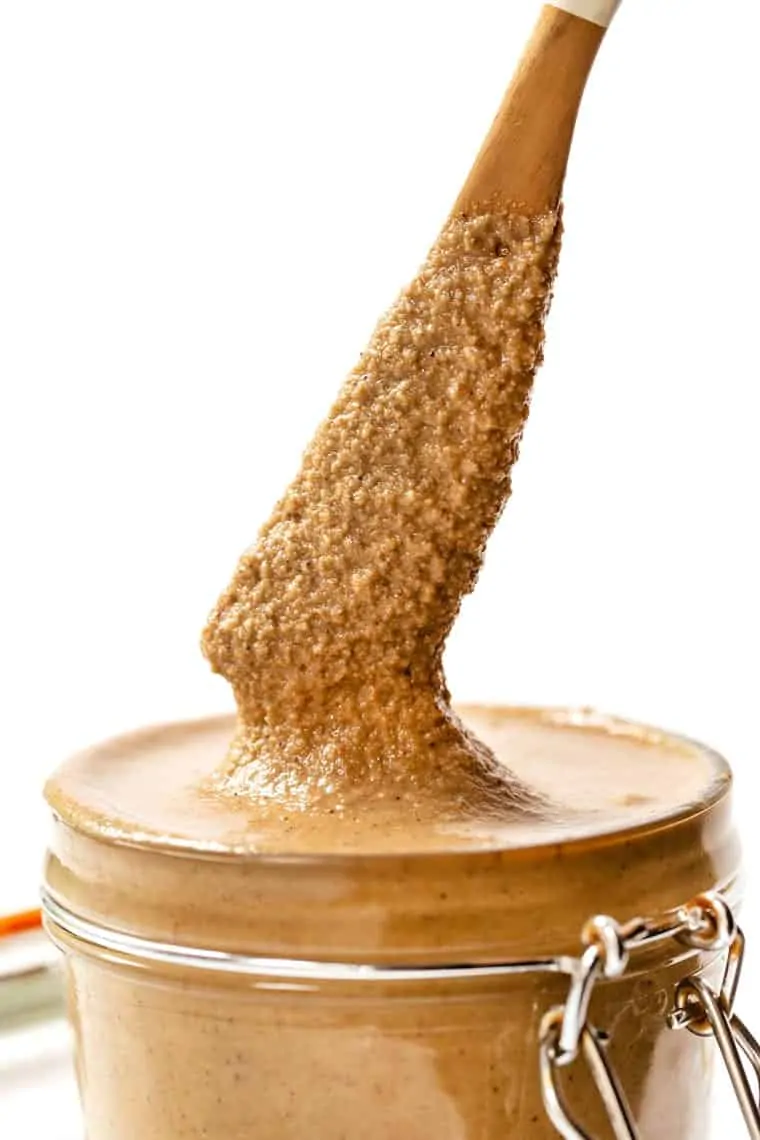 What is Tahini?
Before we dive into our tahini sauce recipe, let's chat about tahini in general. Tahini is a sesame seed paste and is made usually with just that single ingredient. You can think of it as the almond butter equivalent to almonds. Or you could think of it as sesame seed butter.
What Does Tahini Taste Like?
Tahini has a very nutty flavor, but that nuttiness really comes out when it's toasted. As I said earlier, I *highly* recommend you opt for toasted/roasted tahini as the flavor is just so much better.
Can You Make Tahini At Home?
You absolutely can! I actually have a post all about how to make tahini if you want to try!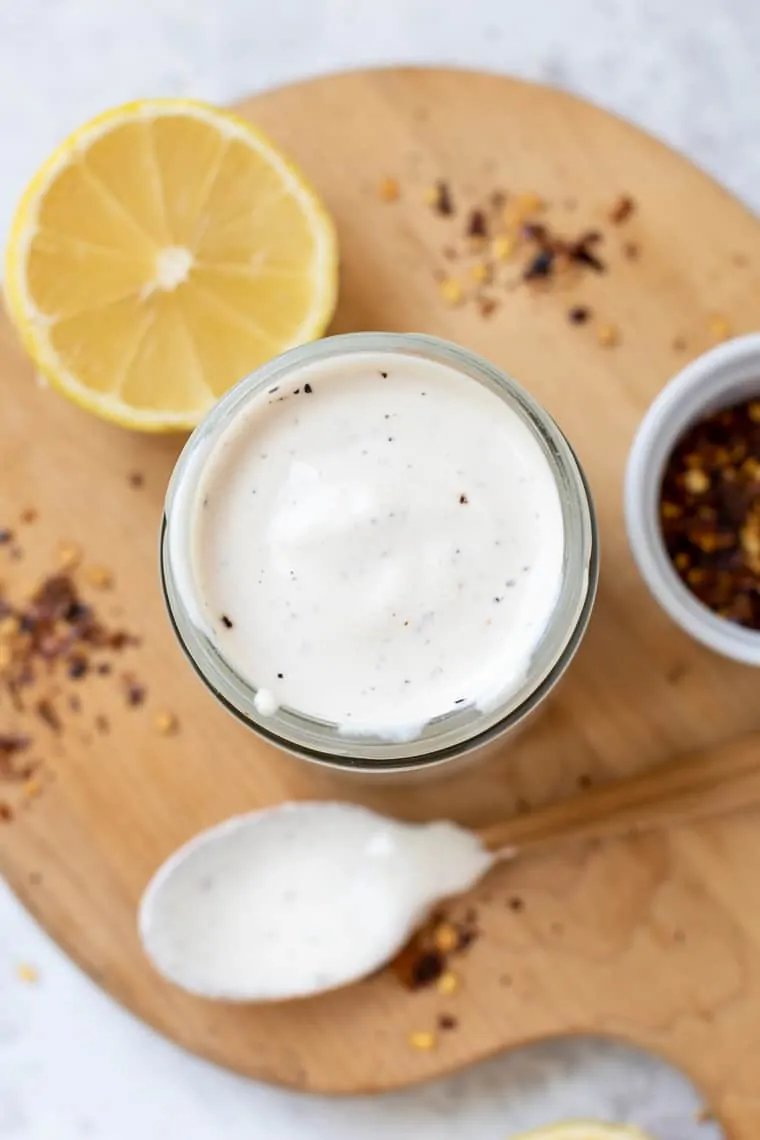 How to Make This Sauce
The great thing about this sauce is that it's an absolute breeze to make. Just one bowl and about 30 seconds and you'll have a creamy, dreamy tahini sauce on your hands.
Here's how to make it (ready for how easy?!):
Add all your ingredients into a bowl, starting with just 1/4 cup of water. Whisk it together (or use a blender) until combined. It will be thick, so continue to whisk in more water, a tablespoon at a time, until you've reached your desired consistency.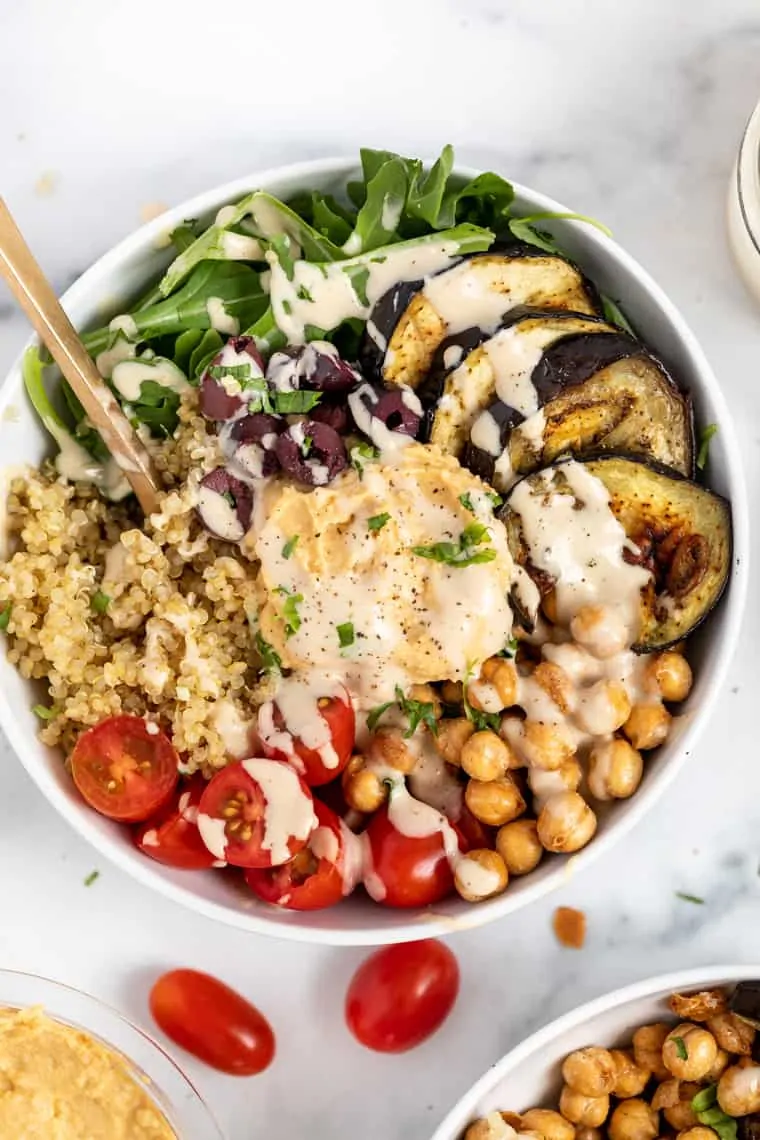 How to Use Tahini Sauce
Now my absolute FAVORITE thing about this sauce is how versatile it goes with. Like honestly, you can put it on anything. Since I can't link every single recipe here, I'll just share some of my highlights.
And honestly, the list goes on. It's even just delicious as a dip with raw veggies for a snack!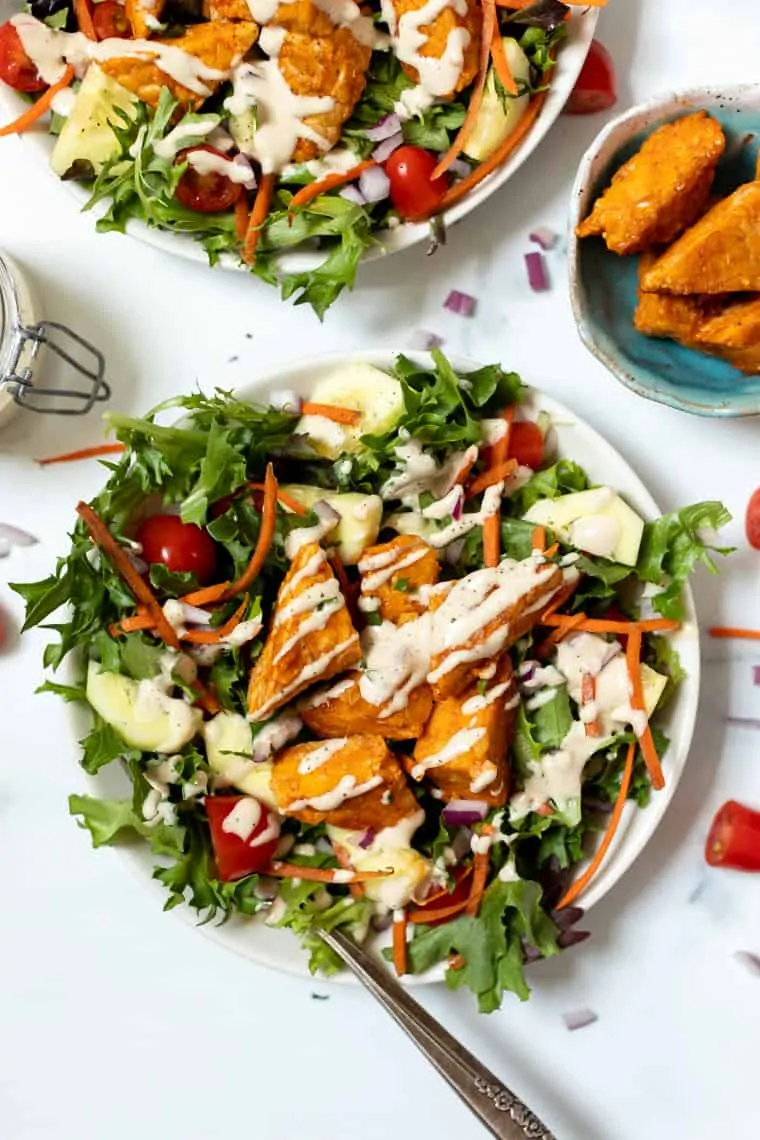 Fun Flavor Ideas for Tahini Dressing
I mentioned this sauce was my "simple" sauce, right? Well if you want to change things up, you can totally do that as well!
Here are some fun ways to jazz up your tahini sauce:
Add balsamic vinegar for half the lemon to make a creamy balsamic dressing
Blend it up with some fresh herbs like basil, cilantro, or parsley for something a bit brighter
Add some mustard for a change of flavor
Swap the salt with tamari and add a bit of sesame oil for something more Asian-inspired
Try a little maple syrup or honey for a touch of sweetness
But again, this sauce is amazing on its own and goes well with pretty much everything!! Can't wait to hear what you think and see you drizzle it on all your meals 😋 be sure to rate and review this recipe below!
Everyday Tahini Sauce
This simple tahini sauce is something you can use with everything. It's quick to make, it delicious and it's oil-free and sugar-free too.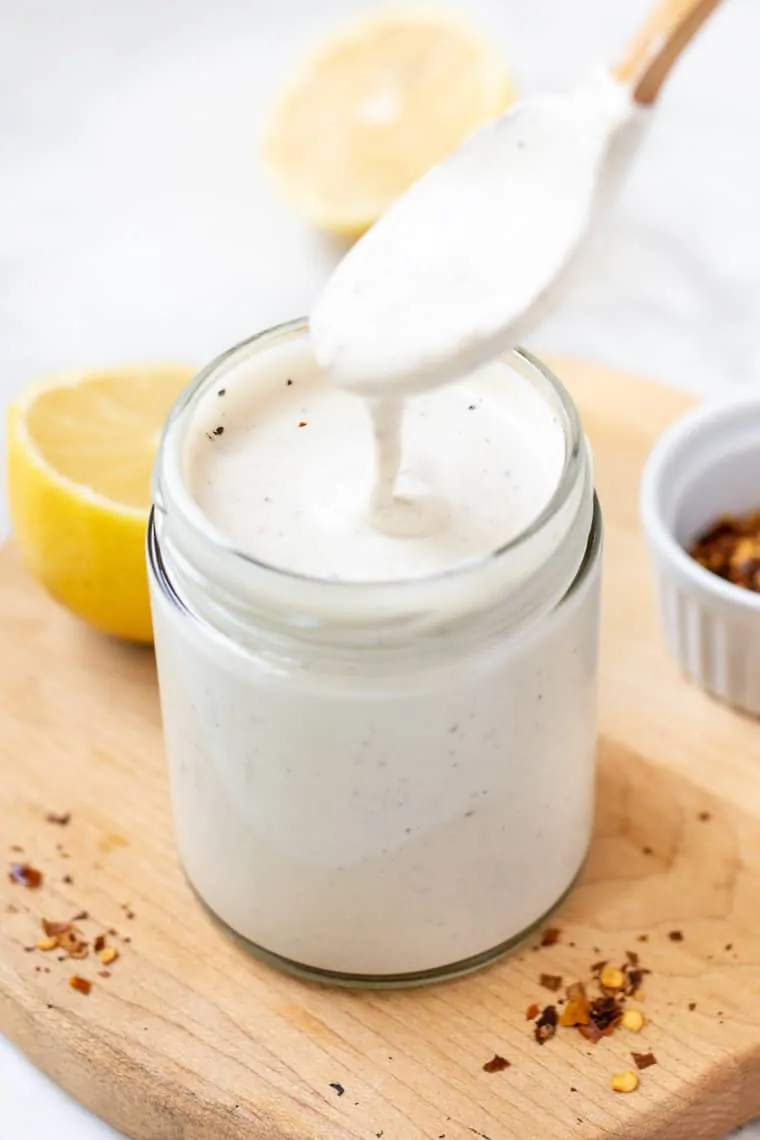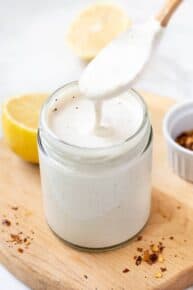 Instructions
Add all the ingredients into a blender or bowl, starting with 1/4 cup of water. Stir or blend it together until smooth. If the sauce is too thick, add additional water, 1 tablespoon at a time until it reaches your desired consistency (I like mine the consistency of ranch dressing).

Pour into a sealed glass container and keep in the fridge for up to 7 days.
Nutrition
Serving:
2
tablespoons
|
Calories:
90
kcal
|
Carbohydrates:
3
g
|
Protein:
3
g
|
Fat:
8
g
|
Saturated Fat:
1
g
|
Sodium:
80
mg
|
Potassium:
69
mg
|
Fiber:
1
g
|
Sugar:
1
g
|
Vitamin A:
47
IU
|
Vitamin C:
1
mg
|
Calcium:
21
mg
|
Iron:
1
mg