This homemade tahini recipe is quick and easy! It uses just 1 ingredient, tastes amazing and it's nice and creamy. Add this to dressings, sauces or even baking!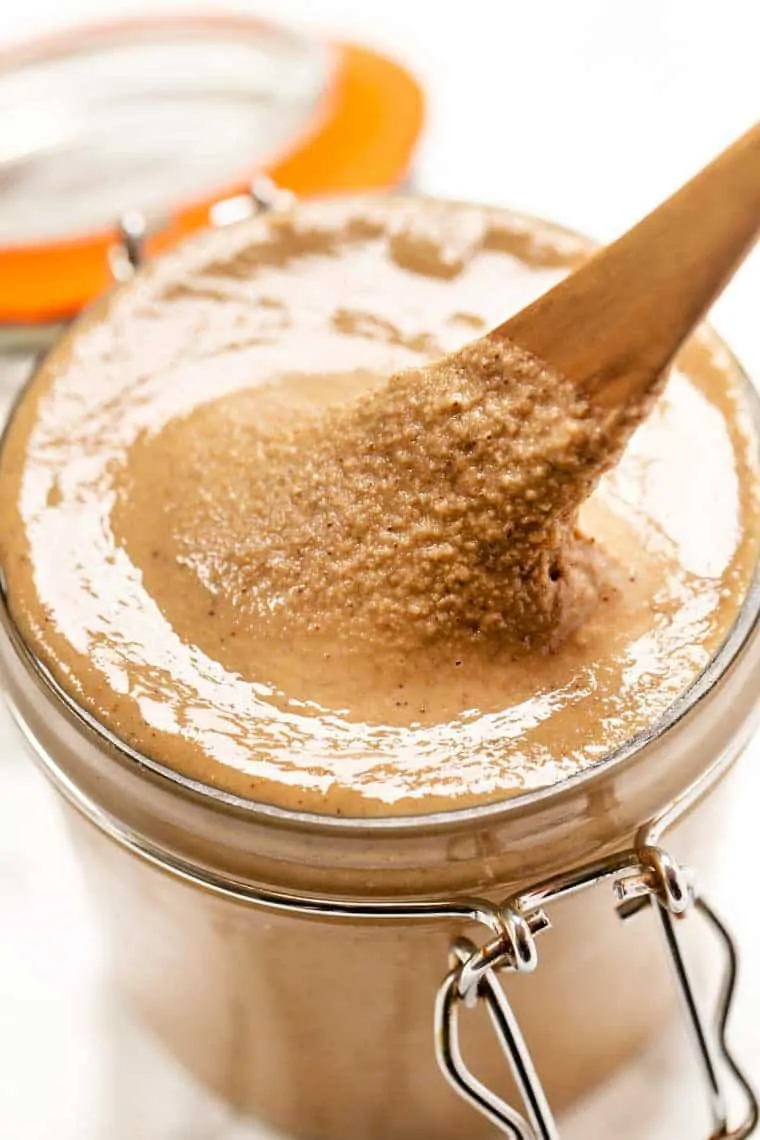 Is there one thing in your pantry that you find yourself reaching for over and over again? I have a list of probably 5 things, but tahini is always on that list.
Why? Because tahini is not only delicious, but it's incredibly versatile. You can use it the traditional way in dressings and sauces, or you can bake with it. It has this intense nutty flavor, but isn't too overpowering. It gives your recipes just a little something extra!
We'll be talking all about what tahini is in a second, but turns out tahini is actually really easy to make at home! So today I'm going to show you my favorite homemade tahini recipe and also share some of the best ways to use it!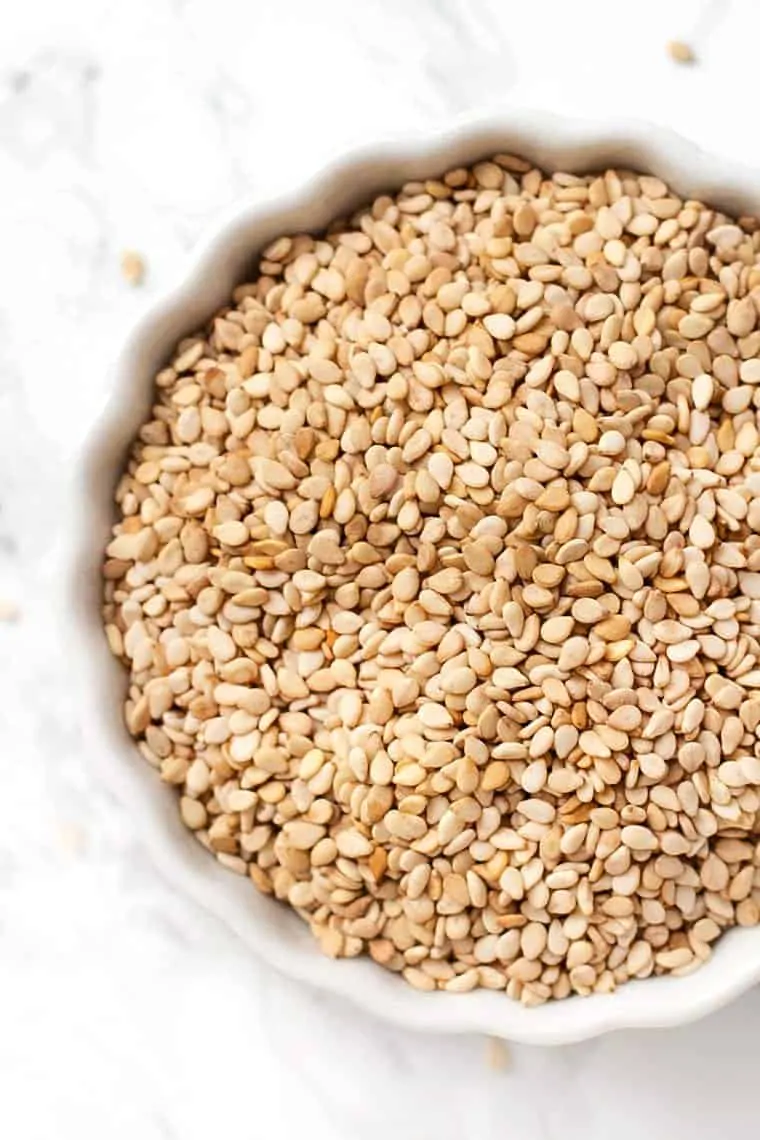 What is Tahini Made Out Of?
Tahini is made out of sesame seeds! I like to describe tahini as a sesame version of almond butter because they're essentially the same thing. You just blend the sesame seeds up to form a smooth, creamy paste.
You can actually make tahini out of both white and black sesame seeds. Black sesame seeds have a slightly different flavor, but both will work. I don't make black tahini often, but when I do I love using it with chocolate things!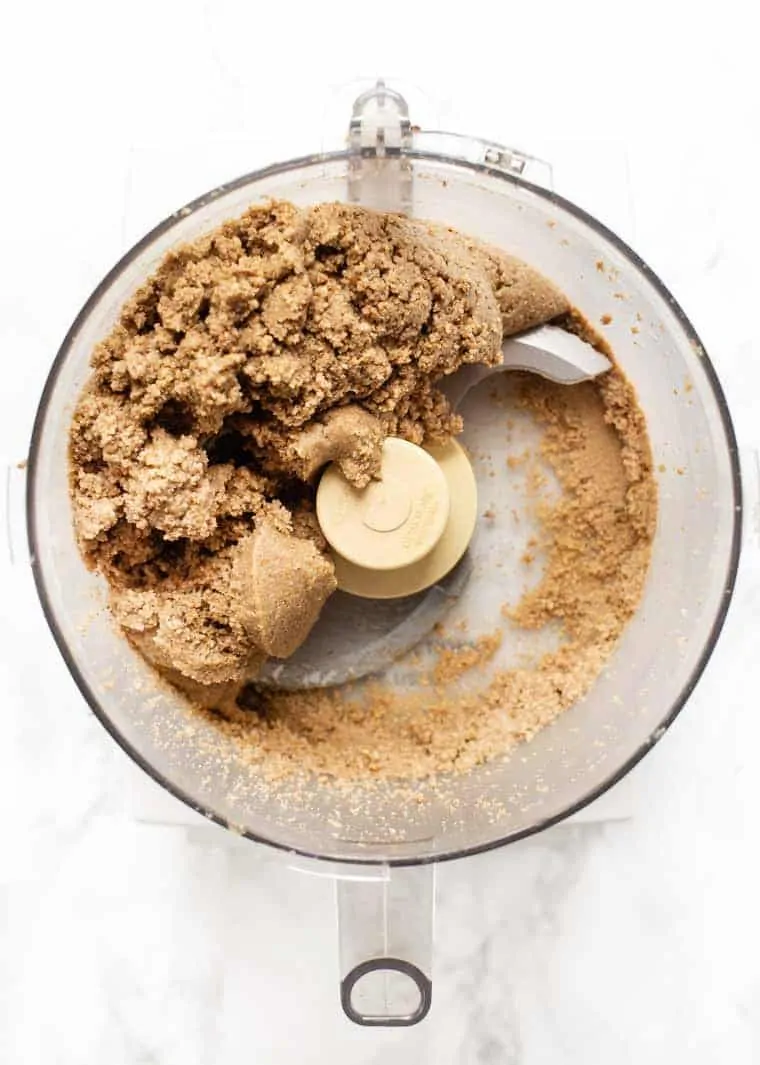 Homemade Tahini Ingredients
Some people might think that making things like tahini or almond butter at home is hard, but it's actually not! You just need one simple ingredient to make tahini at home.
Yep, you guessed it: sesame seeds!
Just like peanut butter or any other type of nut butter you might see, the only ingredient in tahini is sesame seeds! Sure, you could totally add other flavors, but plain old, regular tahini is a one-ingredient recipe!
p.s. if you do try other flavors, I think using sesame seeds in my homemade nutella or the cinnamon vanilla pecan butter would be awesome – just swap the nuts for sesame!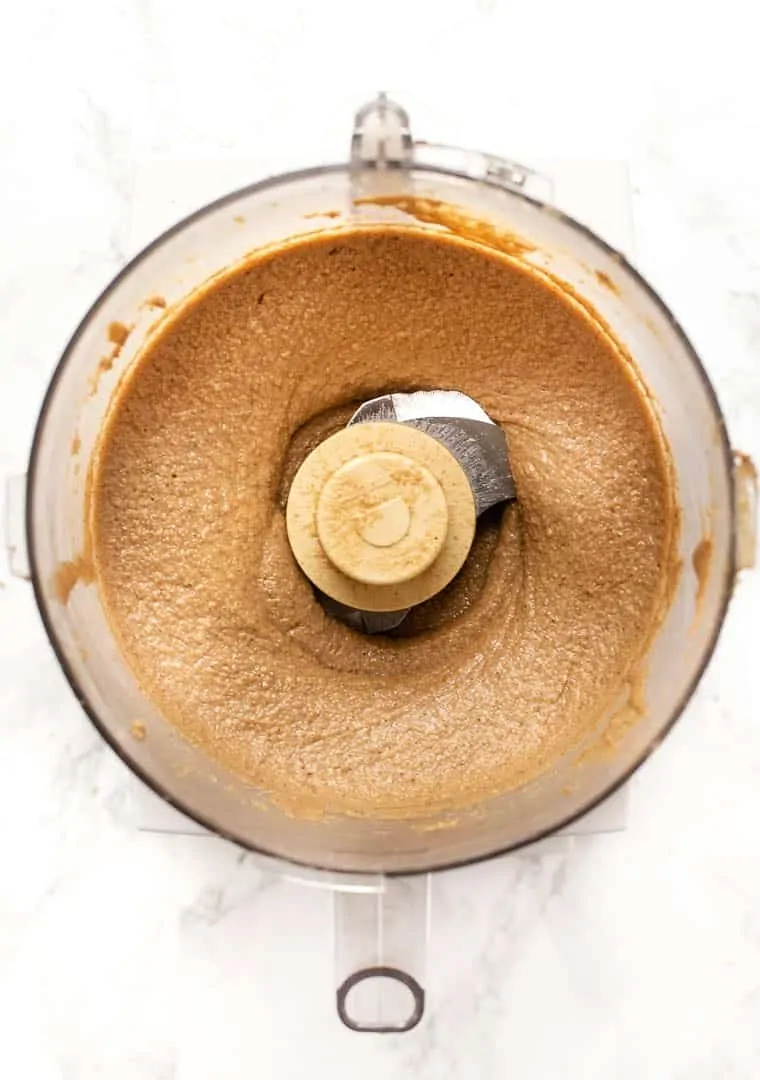 How to Make Tahini At Home
The first step in making tahini at home is deciding whether or not you want to toast your sesame seeds. Most sesame seeds that you buy at the store come untoasted, and similar to other nut butter recipes, toasting them giving them an amazing flavor. It makes the tahini less bitter and gives it this amazing nuttiness which *I think* makes it more versatile.
But it is an extra step that isn't necessary.
Once you've decided how you're going to prep your sesame seeds, it's a patience game. You'll add your sesame seeds into a food processor and blend them up until it turns into a butter. I find that tahini definitely takes a bit longer than other nut butter because the seeds are so small, but with time it will get there.
And that's about it! Right down below you'll find my favorite ways to use tahini, so hopefully, that gives you an idea of how versatile this little paste is. It's honestly incredible and if you haven't tried it yet, I have a feeling it will become a staple for you too!

Best Ways to Eat Tahini:
Homemade Tahini Recipe
This homemade tahini recipe is quick and easy! It uses just 1 ingredient, tastes amazing and it's nice and creamy. Add this to dressings, sauces or even baking!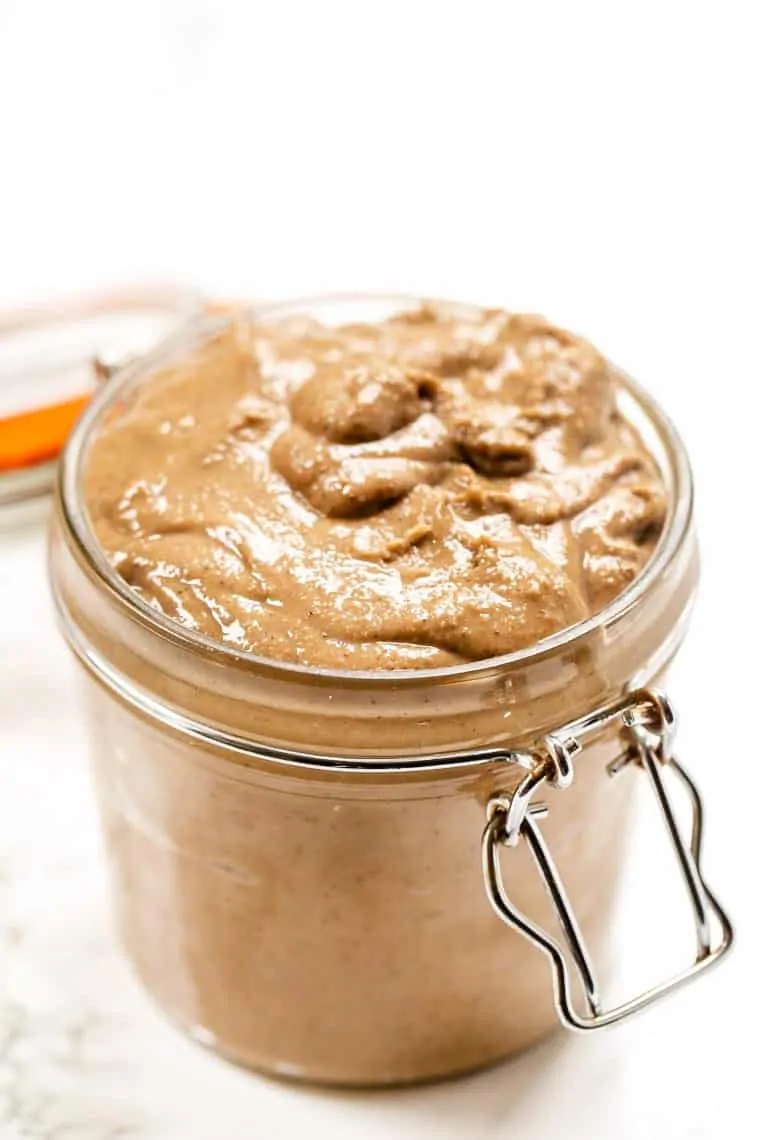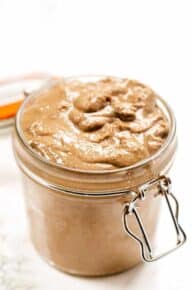 Instructions
Spread the sesame seeds out evenly on a baking sheet. Toast in the oven at 300ºF for about 15 - 20 minutes, stirring every few minutes so they don't burn. Toast until the seeds are golden brown.

Allow the seeds to cool slightly, then transfer them to a food processor. Process on high until smooth and creamy, about 15 - 20 minutes. Scrape down the sides of the food processor as needed to get the paste to blend.

Once creamy, pour into a glass container. Store in the fridge or in a cool dark place (like your cupboard!). Tahini will keep for 1 - 2 weeks in the cupboard, 3 - 4 in the fridge.
Nutrition
Serving:
2
tablespoons
|
Calories:
191
kcal
|
Carbohydrates:
8
g
|
Protein:
6
g
|
Fat:
17
g
|
Saturated Fat:
2
g
|
Sodium:
4
mg
|
Potassium:
156
mg
|
Fiber:
4
g
|
Sugar:
1
g
|
Vitamin A:
3
IU
|
Calcium:
325
mg
|
Iron:
5
mg
Filed Under: