Tofu is an incredibly versatile food that's eaten all over the world. It's easy to cook with, healthy, and perfect for absorbing lots and lots of flavor.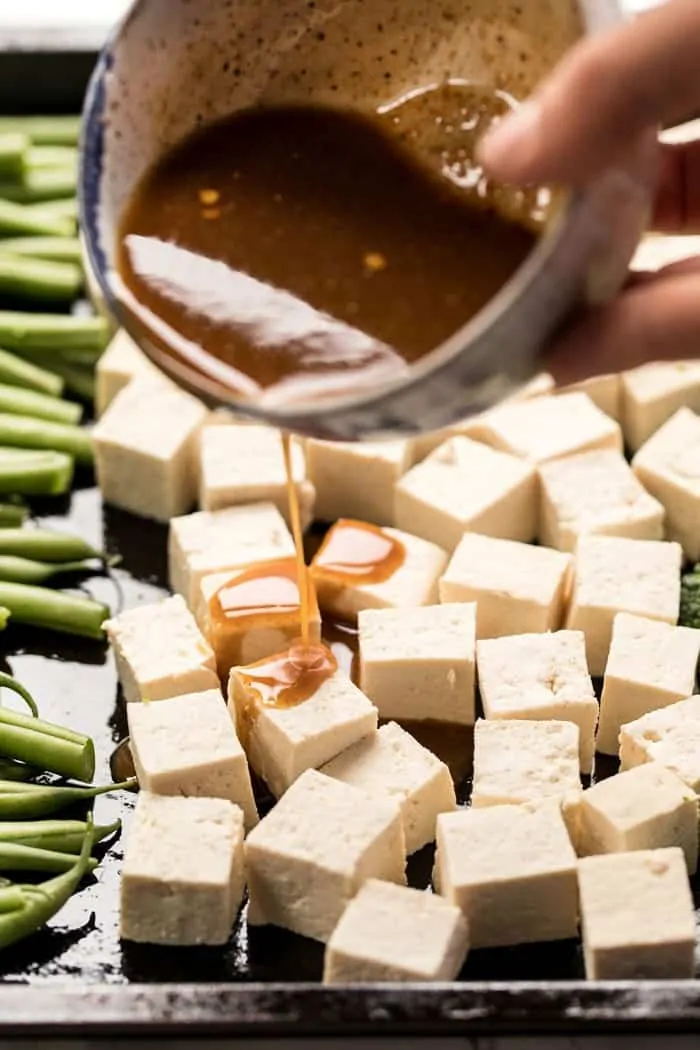 People often underestimate tofu. A lot of people assume that it's a boring and bland ingredient that vegetarians and vegans use in place of meat. And while it's true that it's an excellent plant-based protein to use as a meat substitute, it's so much more than that.
Tofu has an amazing texture that ranges from soft and silky to firm and dense, depending on what type you're using. It can be heavily seasoned and fried or baked, added to soups, or blended with other ingredients to create sauces or cheese substitutes. It has a mild enough taste that it can really take on a lot of flavors from whatever meal you're making. It also has a long shelf life, and is super affordable. If you're not already using tofu in your kitchen, I recommend you start doing so immediately … and I've got some recipes for you to try!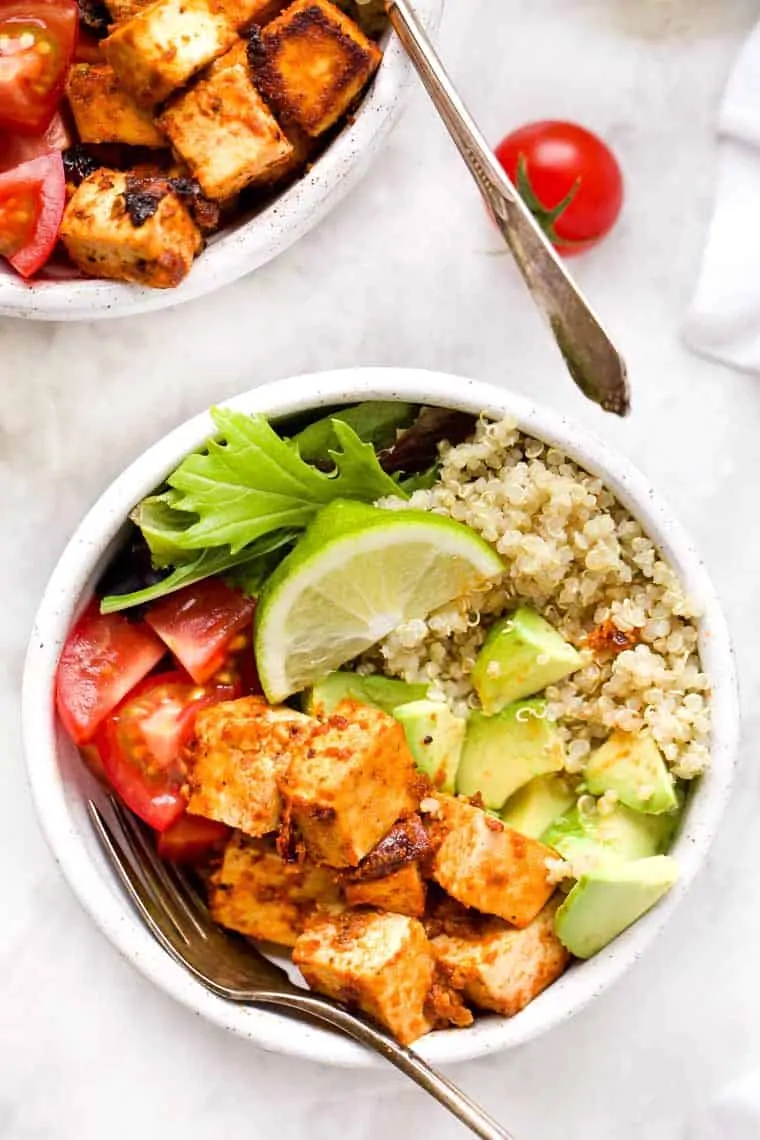 What Does it Taste Like?
Similar to an unseasoned piece of chicken, tofu doesn't have much of a flavor on its own. It tastes a little bit like soybeans, a little bit like rice, and a little bit like water. But it will absorb any flavors you put on it, and can quickly become a flavor-packed protein.
What is Tofu Made of?
Tofu is made out of soybeans. Soybean milk is curdled and pressed into a block until it sets. It's that simple!
Is it Vegan and Keto Friendly?
Absolutely! Tofu is made up entirely out of soybeans, so it's vegetarian, vegan, gluten-free, and keto-friendly. However, be aware that some of what's sold in the store is seasoned, and might have ingredients like wheat added to it. Always check the labels before purchasing any.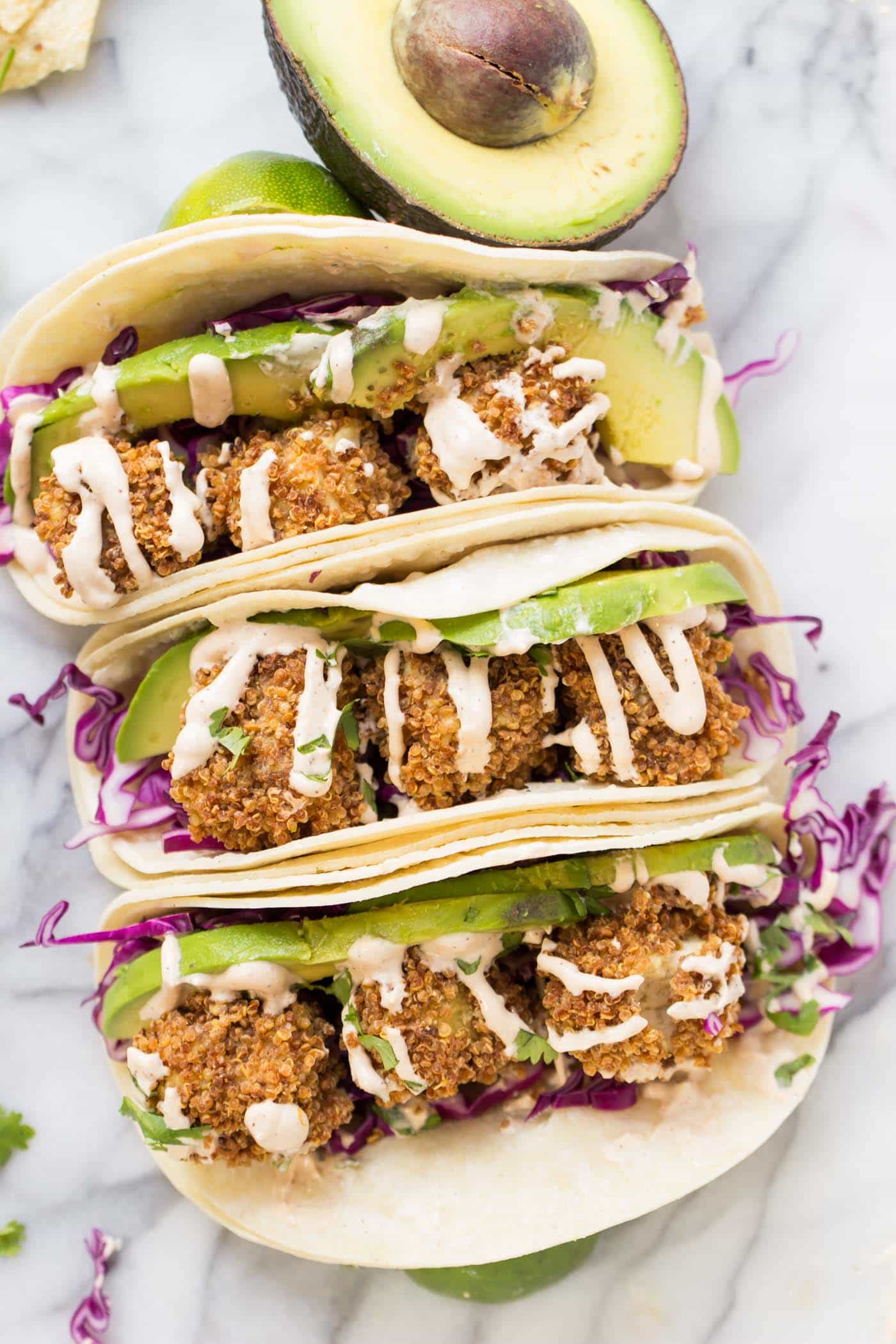 What Cuisines Use Tofu?
Tofu has become popular all over the globe, especially as more people move to plant-based diets. However, it's still most popular in many Asian cuisines. You'll find lots of it on the menu at Chinese, Japanese, Korean, and Thai restaurants, and usually at Vietnamese and Indian restaurants as well.
Is it Good for You?
Yes, it is very good for you! Tofu is very high in protein, and also in essential amino acids. It's packed full of vitamins and minerals, while also having some carbs and healthy fats.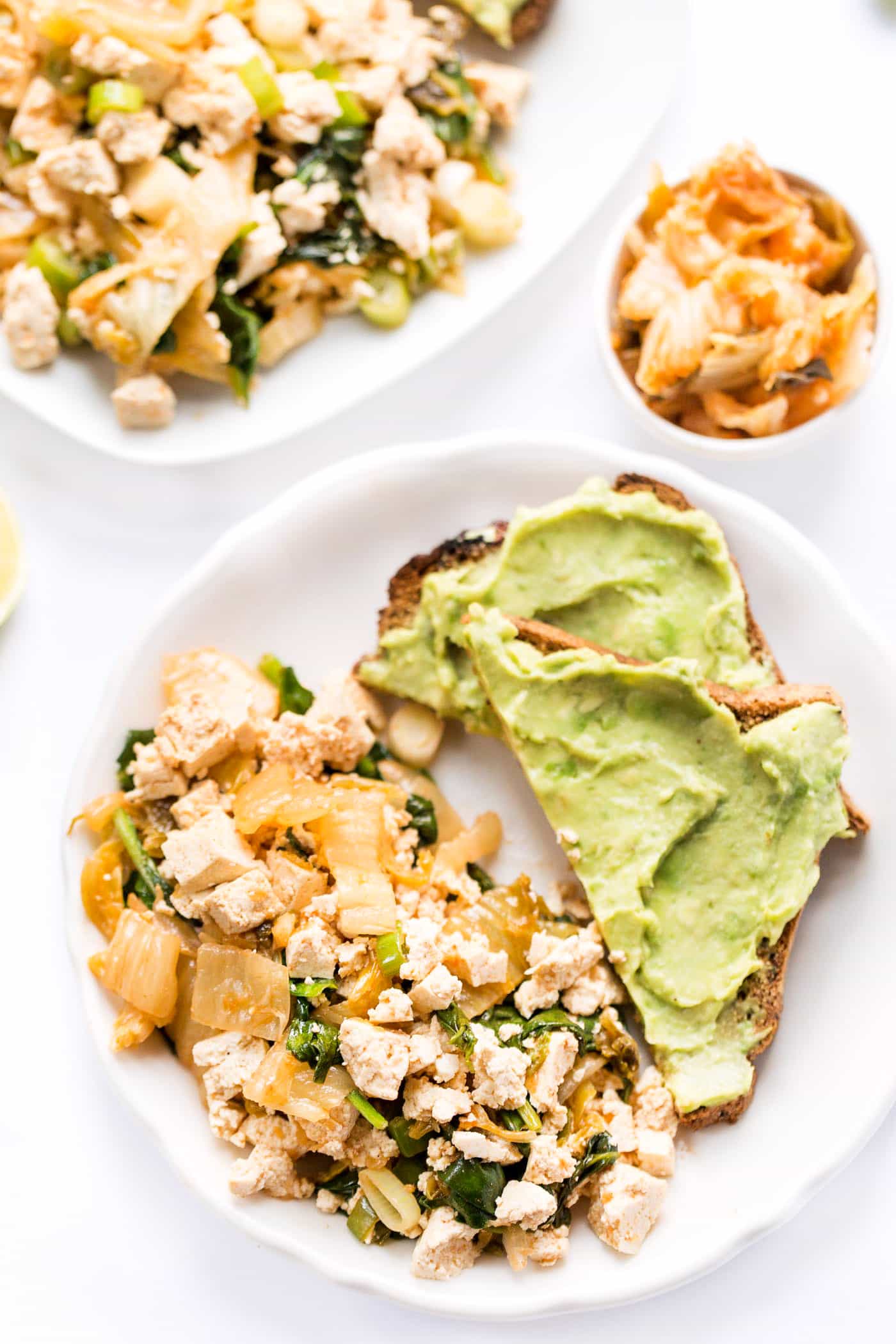 Is it Healthier than Meat?
Tofu is generally considered healthier than meat. Because it is low in calories and high in proteins, vitamins, and minerals, it offers most of the health benefits of meat, with not nearly as many negative effects. Unlike red meat, for instance, tofu doesn't have a negative impact on your heart health.
Is it Good for Weight Loss?
Weight loss is all about finding the right diet and lifestyle for you. That said, tofu can be a big part of that diet. Since it is high in protein but low in calories, you can get full on it fairly easily without consuming many calories. If you're trying to find foods to eat that leave you satisfied and full, while limiting calories, it's a great option.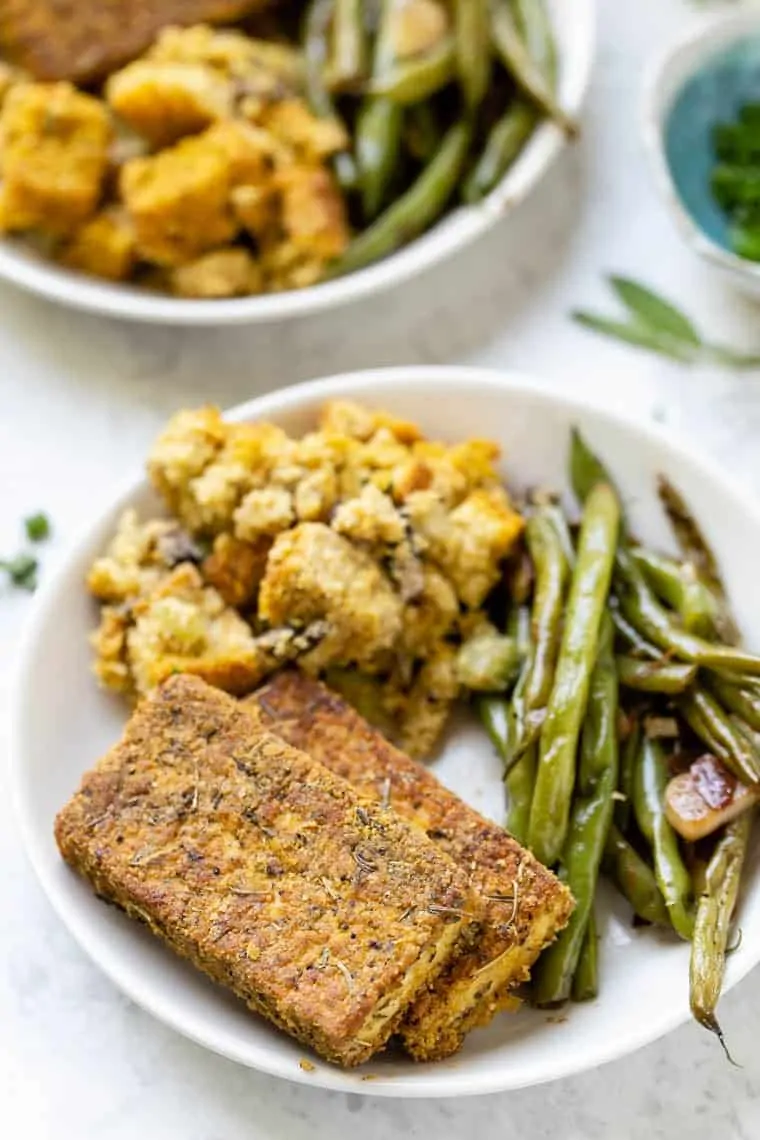 Tips for Cooking Tofu
Here are a few tips to use around the kitchen if you're new to tofu.
Press it. Tofu has a very high water content, which can prevent it from crisping up. If you want to add texture to your dish, you'll want to get as much of the water out as possible before cooking it. You can purchase a press specifically for this task, or put a heavy object on top of it. Just make sure you leave it somewhere where it won't make a mess as it drains!
Use the right kind: There are four main categories of tofu: silken, firm, extra firm, and super firm. The textures are more different than you might think, so make sure to use the type that your recipe calls for.
Baking is a great way to use it. I'm a big fan of baking tofu. I think it gets the best results in terms of crispiness, but it's also great if you're new to this ingredient. It's very hard to overbake it, so you have a lot of wiggle room, and it's easier to make it crisp on the outside. If you notice that water is pooling in your pan as the recipe bakes, just drain it and return it to the oven.
Tofu Recipes You Have to Try
Now that we've talked about tofu, it's time to cook it! Here are some of my favorite recipes.