How to make a flax egg! This simple vegan egg substitute is so easy to make and just uses two ingredients. Learn how to use flax eggs in your baking too!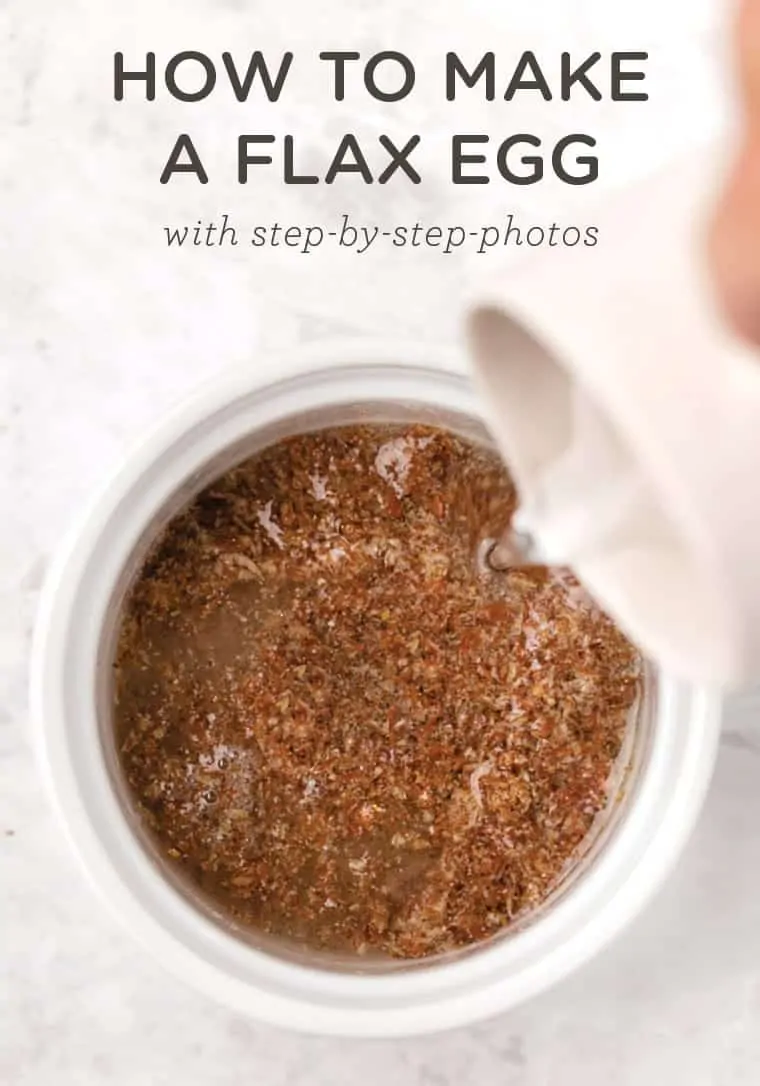 It's no secret that I love baking. I share a ton of baked goods on the site and over the years you might have noticed a common ingredient showing up more and more:
FLAX EGGS!
I use them all the time and absolutely love them! But there are quite a few people that don't know what they are so I thought it would be helpful to put together a tutorial style post that teaches you all about flax eggs. We'll learn how to make a flax egg, how to use them in your baking and more!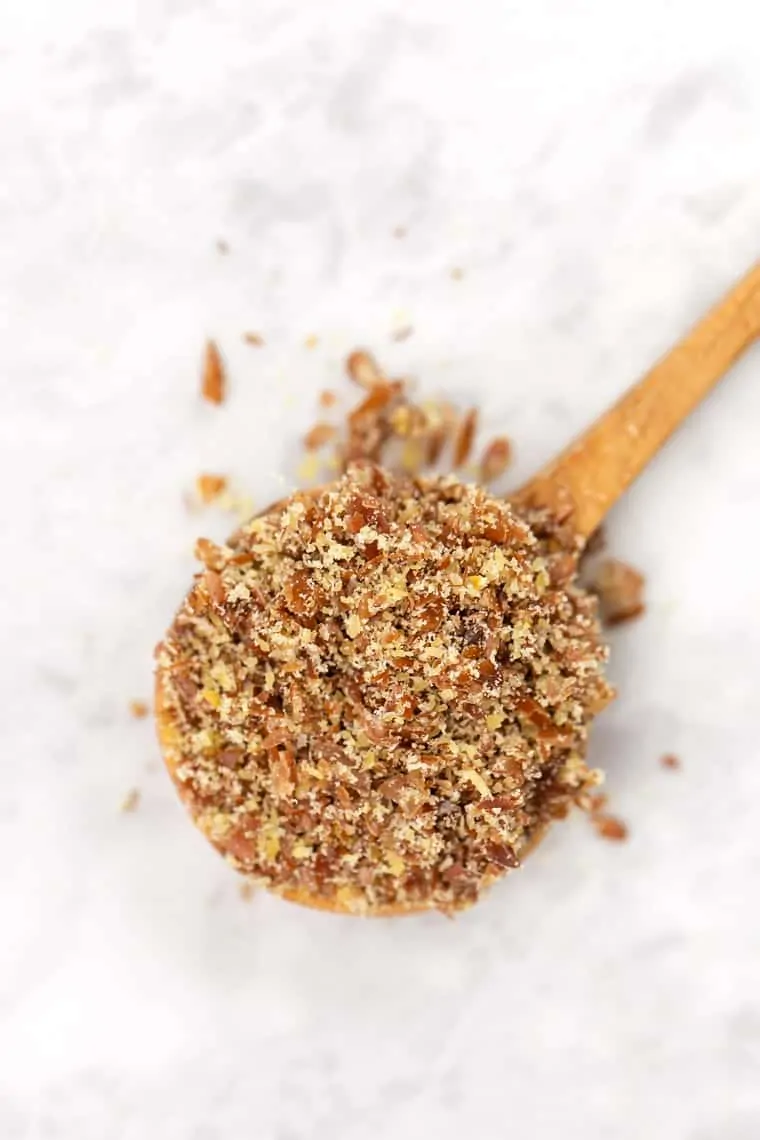 What are Flax Eggs?
Great question! Since not all of my readers are vegan and I use flax eggs a lot in my instructions, this is actually quite a common question. Hence the article on how to make flax eggs ????
Flax eggs are an egg substitute made from flaxseed meal and water that can be used to replace traditional chicken eggs in baking. Essentially, you can think of flax eggs as a vegan egg!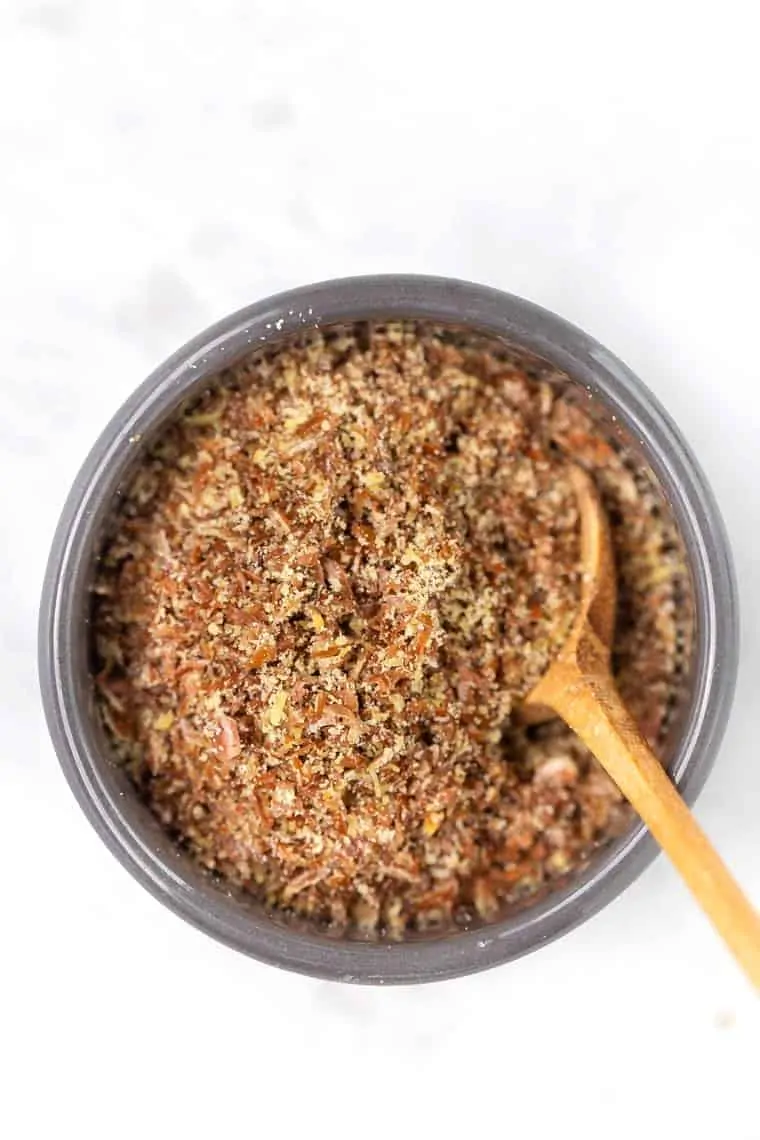 How to Use Flax Eggs
You can use flax eggs just like you would normal eggs in your baking, however, they do have some limitations.
There are a few key functions of chicken eggs in baking: binding and structure. The binding happens as the egg cooks and the structure (i.e. lift) comes from the protein in the eggs help to provide structure to your baked goods.
Flax eggs don't have the same ability to lift as traditional eggs do. Therefore, I have personally not found them to be as good in things that require a lot of rising: bread, cakes, cupcakes being the main areas.
However, in most other baked goods, flax eggs are amazing! Cookies, brownies, pancakes, veggie burgers, muffins and even french toast!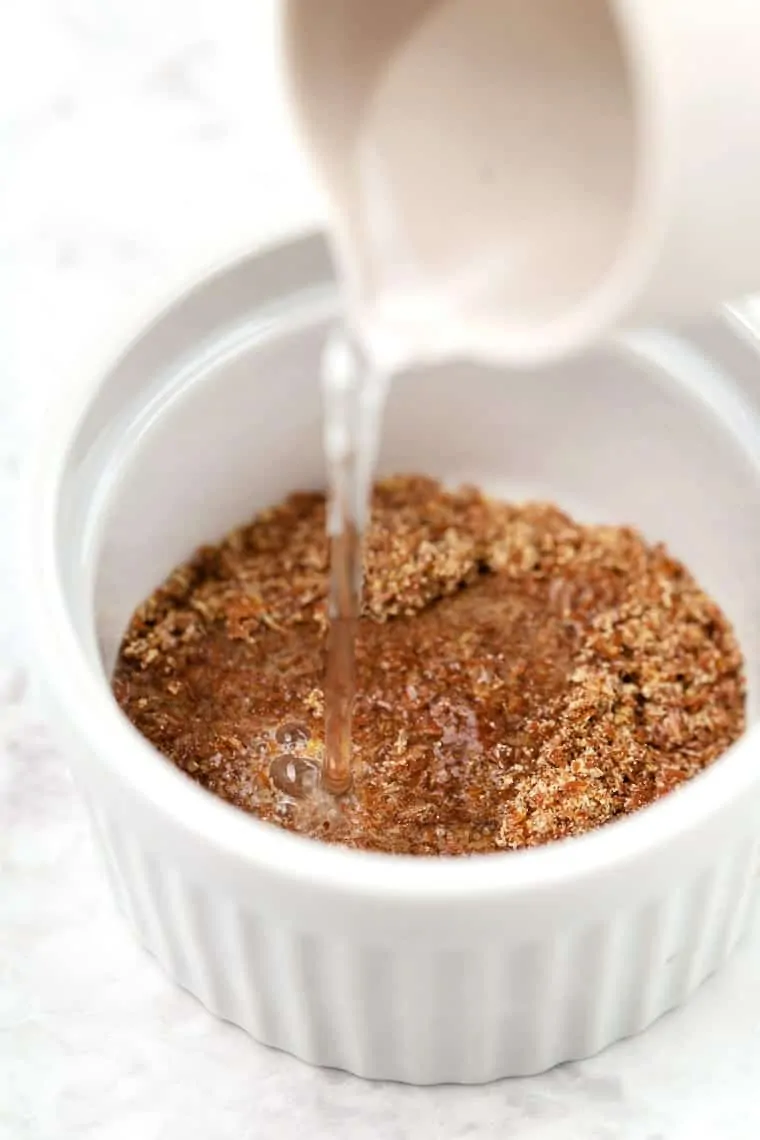 How to Make a Flax Egg
Making a flax egg is super simple. You just need two ingredients and about 5 minutes.
To make a flax egg you will need:
1 tablespoon flaxseed meal (any variety)
3 tablespoons water
You'll simply whisk those two ingredients together and let them sit for about 5 minutes. In 5 minutes time, you should have a somewhat gel-like substance that will be used for your baking. That, my friends, is your flax egg!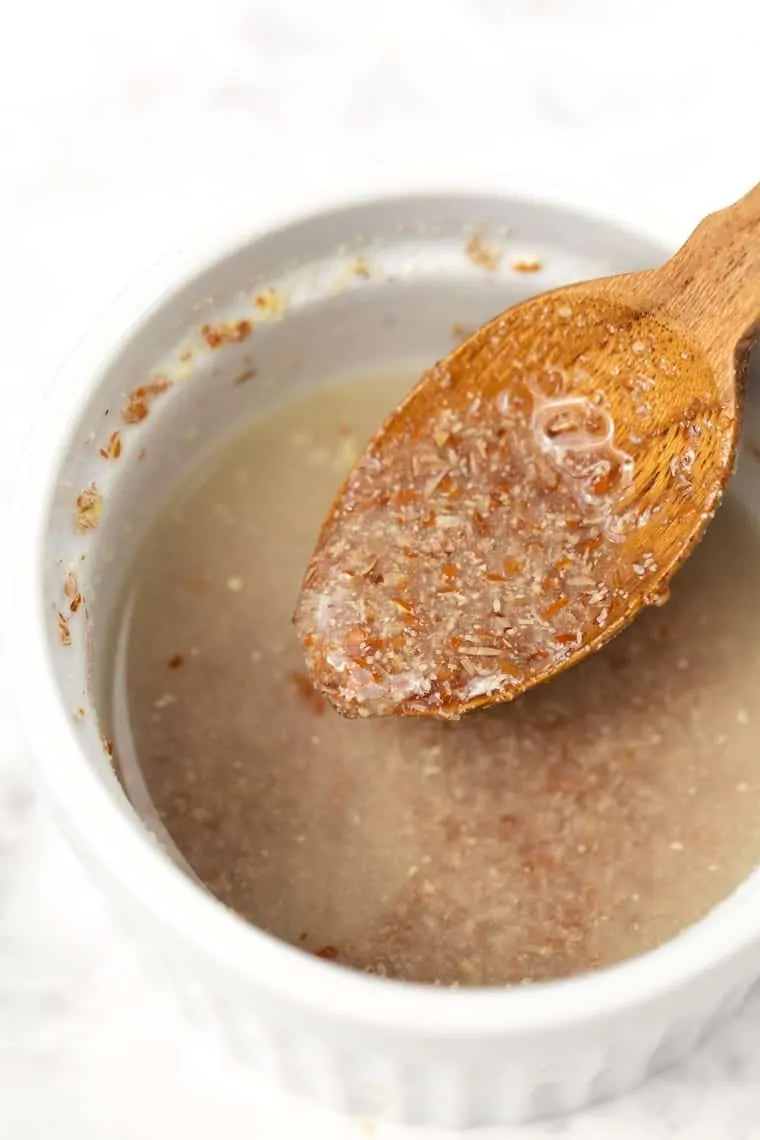 What Can Be Used Instead of Eggs
Trying to replace the eggs in your baking? Of course, flax eggs are awesome, but there are a few other items you can instead of eggs as well.
I wrote a post not too long ago with my favorite Vegan Egg Substitutes. In that post, we outline 6 of our favorite egg replacements. So feel free to either use a flax egg, or you can try and pick another one off that list!
That list is also great to bookmark in case you run out of flax, don't like it, or can't tolerate it!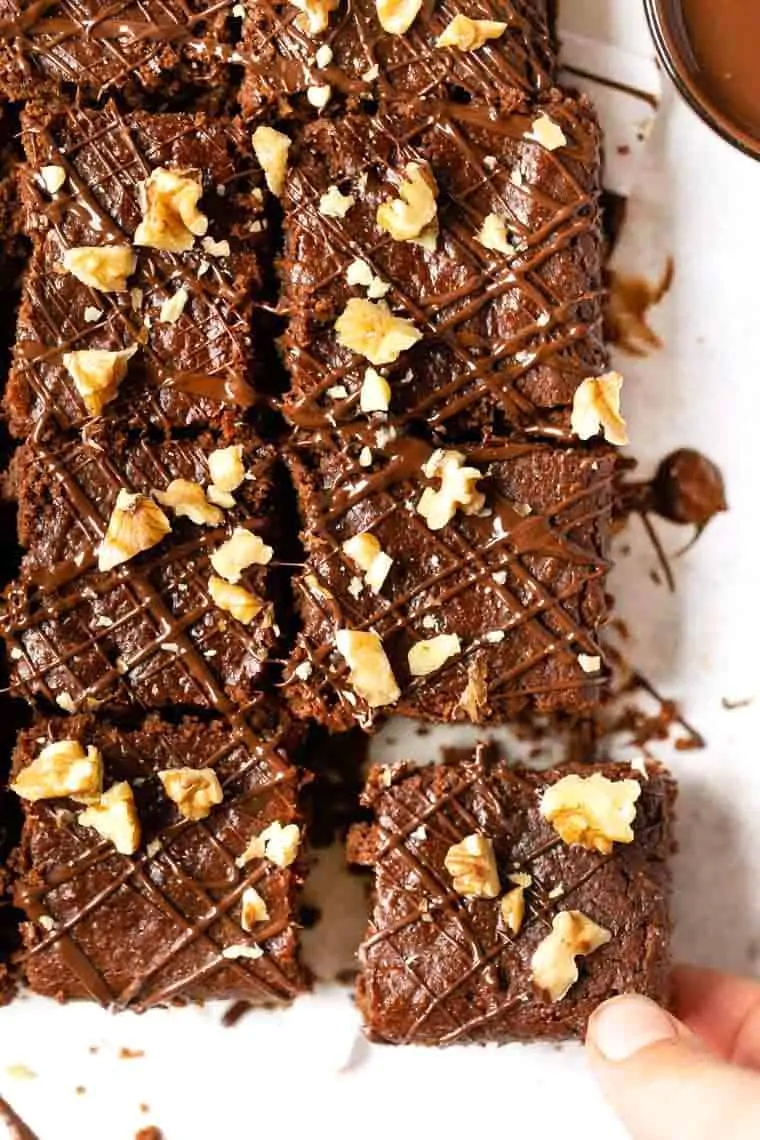 Recipes that Use Flax Eggs
I've used flax eggs what feels like a million and one ways on the blog so far. So you're really not going to have trouble finding ways to use them. However, I do still want to just call out a few of my favorites.
Here are *some* of my favorite recipes that use flax eggs: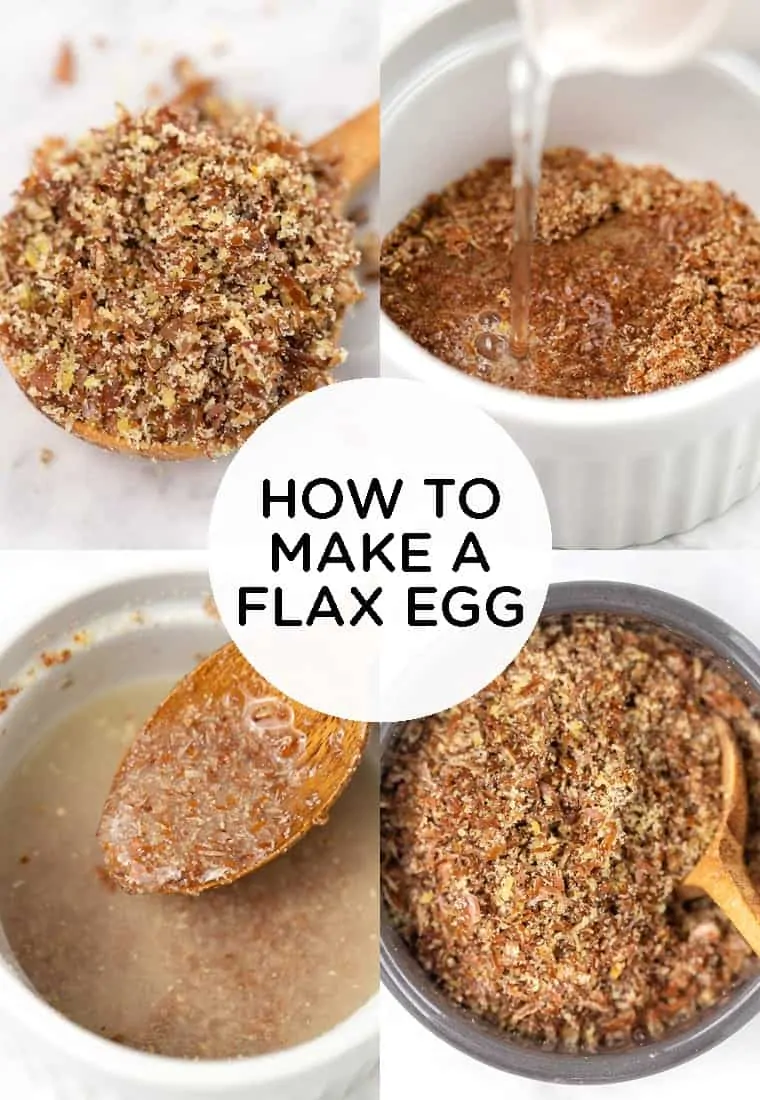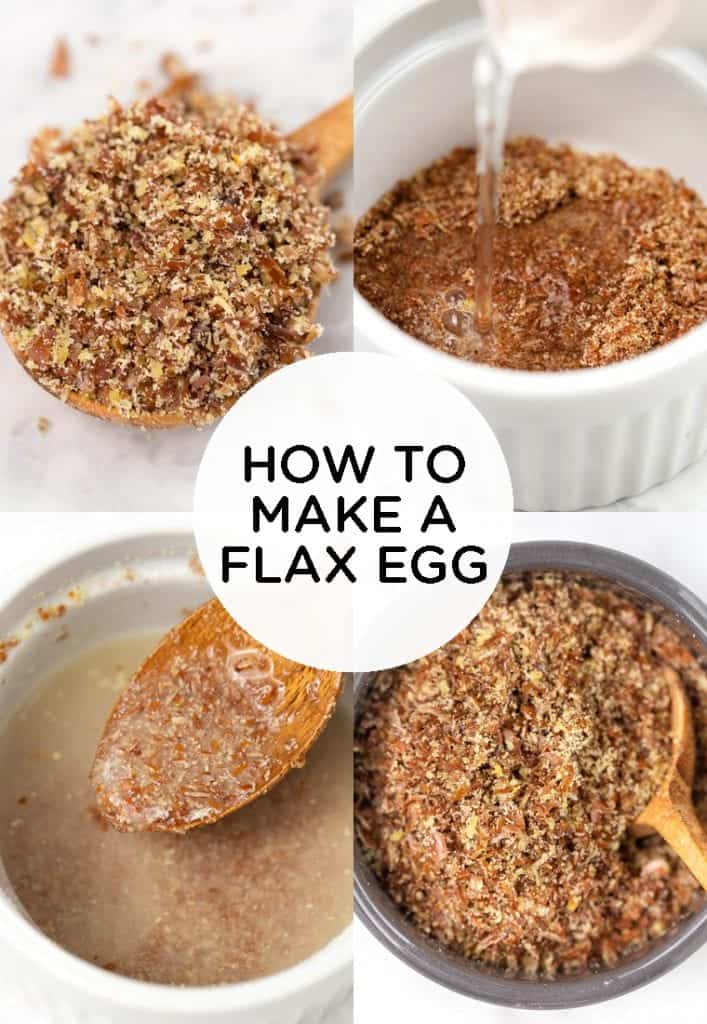 How to Make a Flax Egg
How to make a flax egg! This simple vegan egg substitute is so easy to make and just uses two ingredients. Learn how to use flax eggs in your baking too! 
Instructions
Whisk together the flaxseed meal and water.

Allow this mixture to sit for 5 minutes. Stir together and use to replace traditional eggs in your baking.
Filed Under: