Here's how to make oat flour right at home in 30 seconds! This easy DIY recipe is perfect for gluten-free baking and is made from oats right in the blender.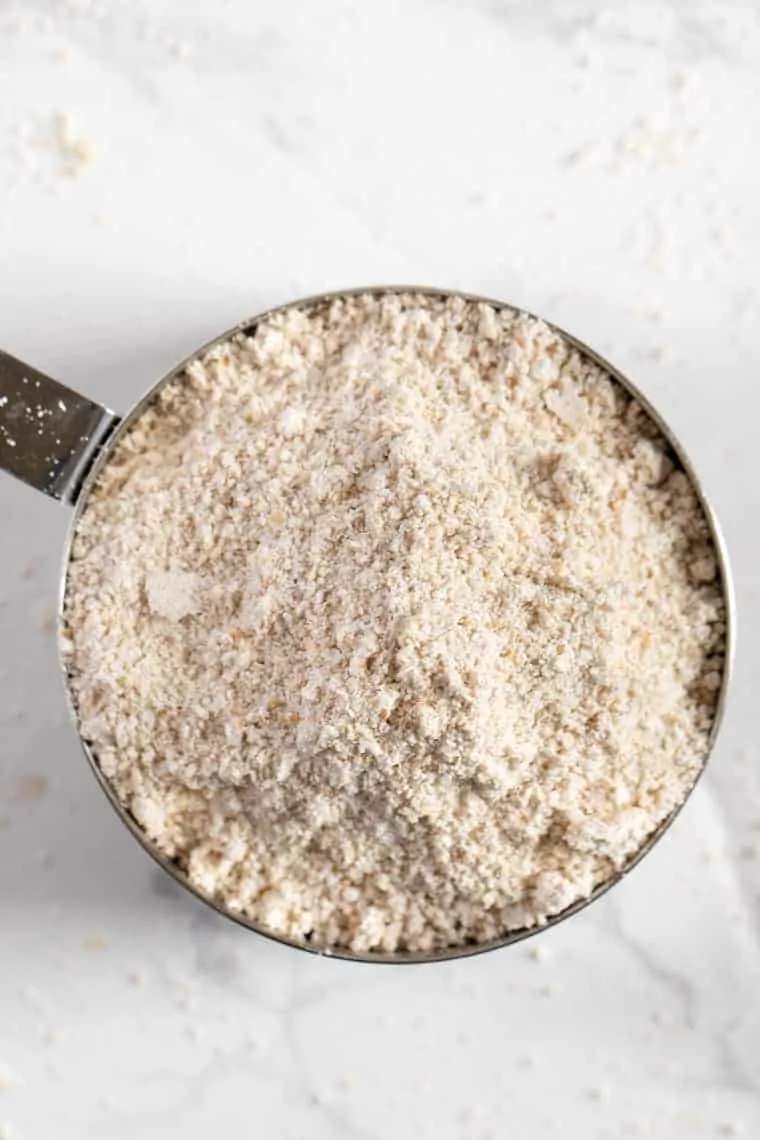 I love baking. It makes me so happy and calm. It's one of those things that just relaxes and soothes me.
It didn't used to be like this though. It used to be challenging. Frustrating. Hard.
I was baking gluten-free recipes and it was really challenging. Until I started to understand what the best gluten-free flours for baking were – at least for my baking. And once I figured that out, it became easy and fun!
You see me use a lot of quinoa flour in my recipes, but another common flour I bake with regularly is oat flour. And it's actually something I make at home! So today we're talking all things oat flour – I'm going to show you how to make oat flour at home in about 30 seconds, plus my favorite ways to use it!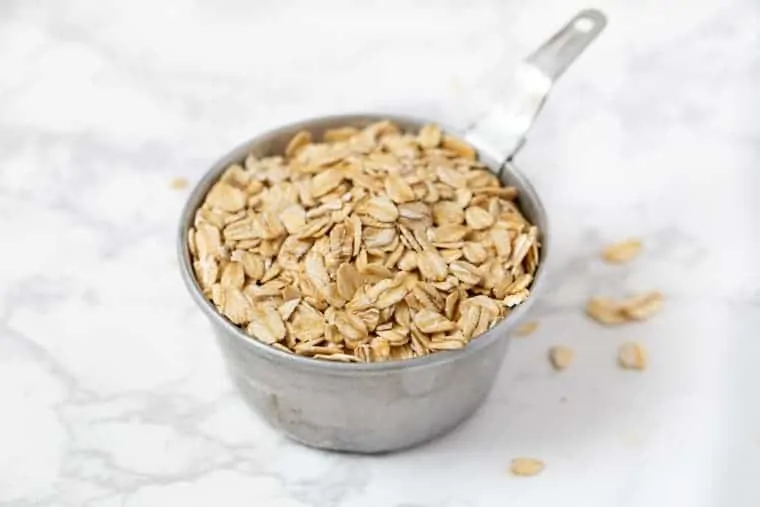 What is Oat Flour?
Oat flour is a flour made out of oats. Similar to other flours – like quinoa, brown rice, etc. – oat flour is made by grinding oats into a fine, powder/flour.
Oat flour can be used in all sorts of baked goods. It's versatile, it's got a light and fluffy texture and it's so simple to make!
What Type of Oats Can Be Used for Oat Flour?
The beauty of oat flour is you can honestly use any type of oats. Basically, whatever you have on hand, you can use!
Here are some types of oats you can use to make oat flour:
whole oat groats
steel-cut oats
thick-cut rolled oats
regular/old fashioned rolled oats
quick oats
And any other type of oats you can think of!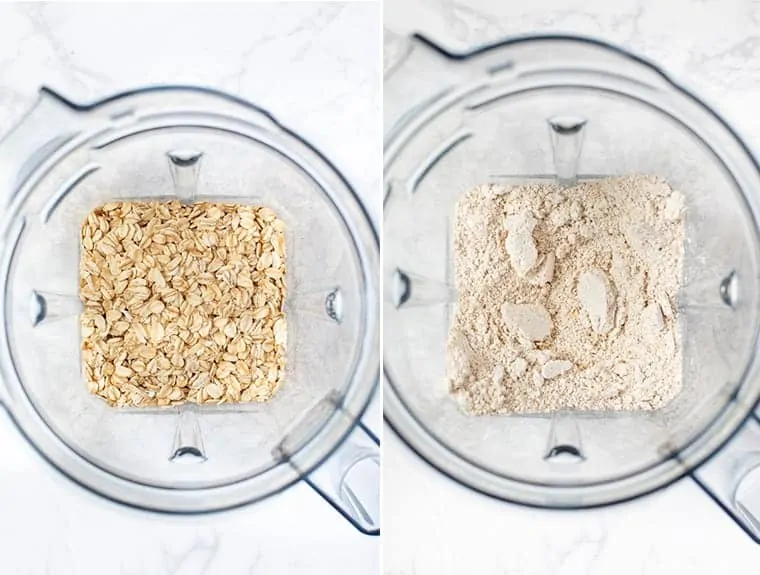 Equipment Needed for Homemade Oat Flour
There are a few ways to make oat flour. If you have a grain mill at home, you can do it that way. But most of us don't, so you can also make it in two common kitchen appliances:
I personally like using my blender because I find that it's faster and also yields the best consistency. However, others have used their food processors and it seems to work well also!
How to Make Oat Flour
What's great about oat flour is how simple it is to make. It's literally 1 ingredient and about 30 seconds. And since oats are a pretty affordable ingredient, oat flour is an incredibly affordable flour to use in your baking.
And making it is super easy! You basically just add your oats into your blender and blend it into a flour consistency – that's it!
** The full recipe is at the bottom of this post **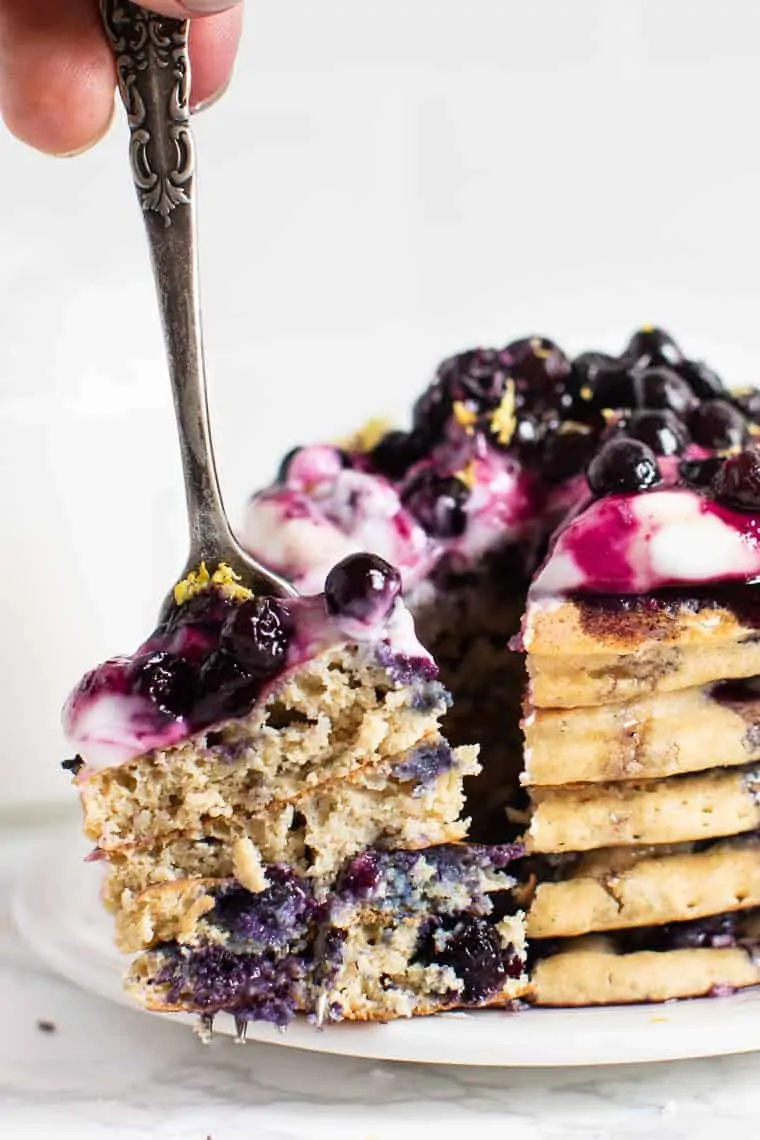 How to Use Oat Flour
Oat flour can be used in a ton of different ways. If you're using it on its own, I actually find that oat flour performs best with eggs. If you're cool combining it with other flours, it's great for vegan baking as well.
Some of my favorite ways to use oat flour:
Muffins
Pancakes
Bread
Cookies
Crackers
Easy Oat Flour Recipes to try:
And now, let's talk recipes! I have tons of recipes on the site that use oat flour – you can use this search to see – but I want to share some of my absolute favorite recipes for you right here.
How to Make Oat Flour
Here's how to make your own oat flour right at home! This easy DIY recipe is perfect for gluten-free baking and is made from oats right in the blender. Use in your dessert or breakfast recipes! Simple and homemade.
Equipment
Blender or food processor
Instructions
Add all the oats into your blender. Turn your blender on low and slowly increase the speed until you have a flour like consistency.

Transfer your flour to a sealed container and keep in your cabinet.
Filed Under: