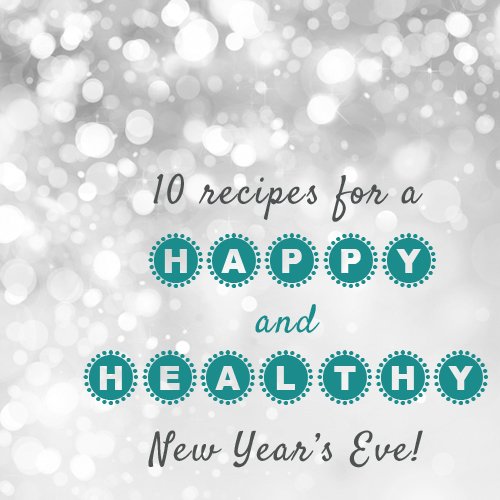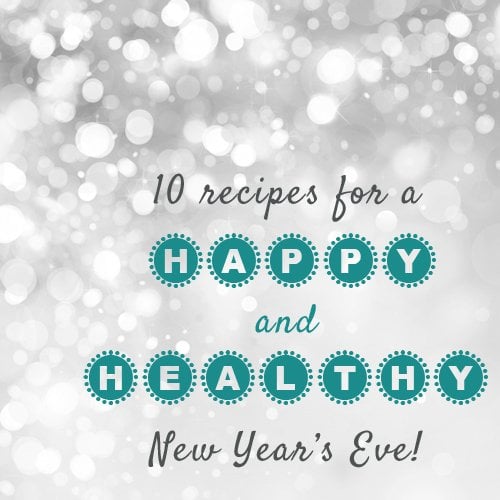 The holidays aren't over just yet – there's still one more big night to go. I'm sure you already have plans (I'm heading to Boston to visit one of my best girlfriends), and it likely involves an end-of-year bash. Whether you're the hostess with the mostest this year, or choosing to show up as a fabulous attendee, here are 10 recipes to send 2012 out in style.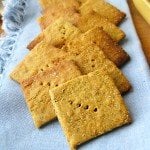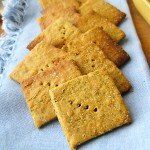 1. Quinoa Cracker Thins – these delicious gluten-free crackers are a healthy alternative to their fat and sodium filled counterparts. They're a breeze to throw together, mild in flavor and perfect with all sorts of dips (including the hummus in this post!).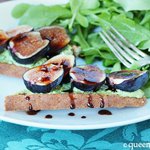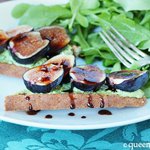 2. Fig & Goat Cheese Crostini – crostini are always a hit at parties. They're easy to eat, easy to assemble and there are endless flavor combinations. These crostini are a perfect balance of sweet and savory, and are a great way to ring in the new year.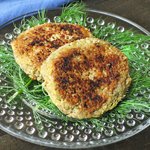 3. Quinoa Salmon Cakes – an alternative to crab cakes, these salmon cakes are super healthy with the added protein and whole grain nutrients from the quinoa. Turn them into mini cakes for the perfect appetizer.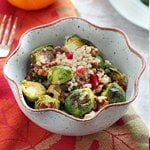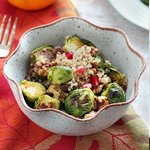 4. Roasted Brussel Sprout Quinoa Salad – a warm, nutrient rich salad is a simple addition to your New Year's Eve party. Nutty quinoa and toasted walnuts add extra protein and fiber to this salad, making it an excellent accompaniment to dinner or served as a side. Roasting the vegetables brings out a smokey, almost earthy flavor, which balances nicely with the sweetness from the pomegranates.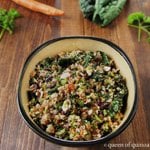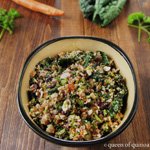 5. Healthy Detox Salad – since the holidays are coming to an end, and the new year usually brings healthy resolutions, eating healthy might not be what you really want to do. But all you need  is one taste of this delicious salad and your mind will be swayed. Bring this detox salad to the party and you'll be the star of the night.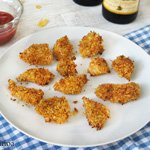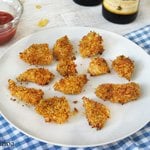 6. Healthy Popcorn Fried Chicken – who doesn't love fried chicken? When I whipped up this recipe last summer, it was all I could to stop my family from eating every single healthy nugget before I could take pictures. They were such a big hit, I've made them numerous times since. Turning fried chicken into a healthy, mouthwatering meal is easy with this recipe. And it's perfect for a party.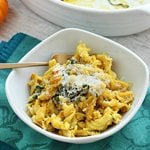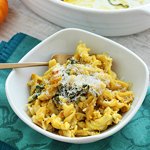 7. Pumpkin & Chicken Baked Pasta – with this recipe, you're bringing a creamy, rich dish to the table that's elegant and surprisingly healthy. Pumpkin not only gives this pasta it's sensational flavor, but also it's smooth, cheesy texture. I added shredded chicken for added protein and substance, but this dish could easily be made vegetarian and would be just as delicious.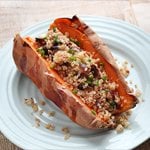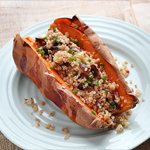 8. Quinoa Stuffed Sweet Potatoes – one of the most popular recipes on the site this fall, I have to say, if someone served these stuffed sweet potatoes at a New Year's Eve party, I would be one happy partier. I would jump up and down with excitement, probably squeal with delight, and most definitely have more than my fair share. Why? Because they're insanely delicious and even more healthy.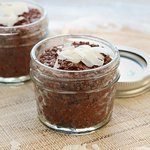 9. Quinoa Chocolate Pudding – individual chocolate desserts are a great way to get your party-goer's attention. With this dessert, each reveler will have their own little serving of chocolatey heaven. Healthy, delicious and elegant this quinoa filled dessert is simply perfect.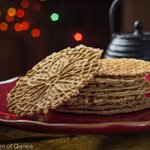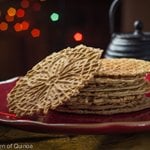 10. Gluten-Free Pizzelle Cookies – hands down my favorite gluten-free cookie of all time, these gluten-free pizzelles are amazing. My Italian family gobbled them up this holiday season and I've already made three batches. They're flavorful, crispy and light – a refeshing way to end a big meal. The quinoa adds texture and nutrition, these pizzelles are sweetened with maple syrup and stevia to cut back on calories and refined sugars. Imagine that, a healthy dessert.
With that, I'm wishing you all a very Happy & Healthy New Year!! And I can't wait to see what 2013 has in store for us.