Lentils are an amazing food. They're versatile, healthy, affordable, and easy to cook. Here's everything you need to know about lentils, and 20 of my favorite recipes.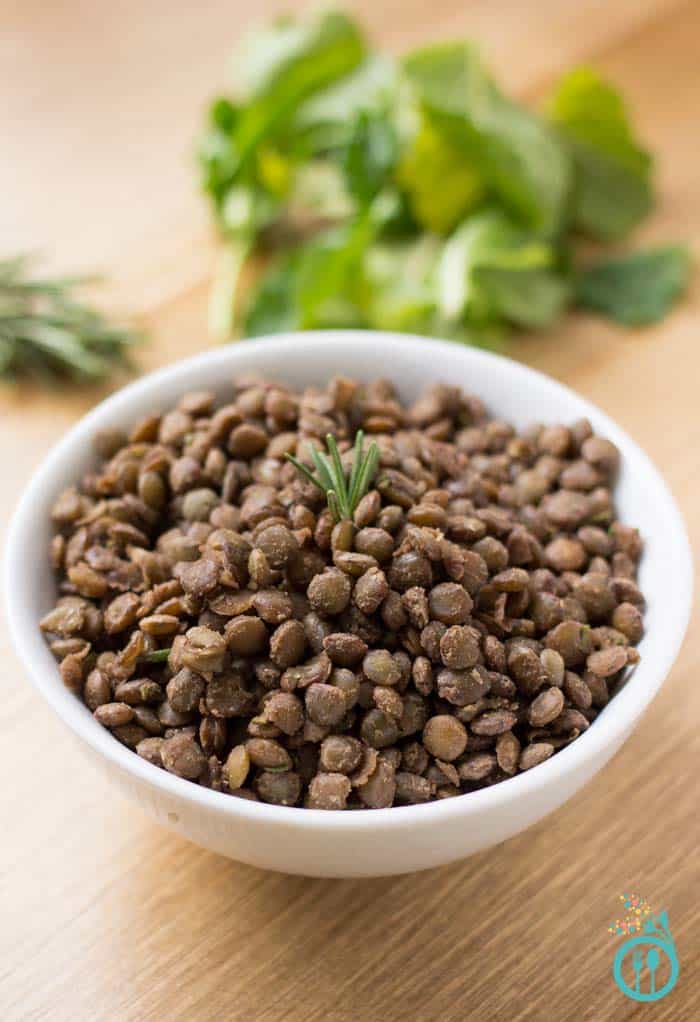 If you've cooked many of my recipes then you've probably figured out one of my secrets: I love lentils. Yellow lentils, red lentils, green lentils, it doesn't matter. I love all of them.
So it only seemed right to compile 20 of my favorite lentil recipes, from soups and stews to salads and tacos. But first, let's cover some basic information about lentils, including how to cook them.
Are Lentils Healthy?
Lentils aren't just healthy … they're extremely healthy. There are lots of good nutrients and minerals in lentils, including iron, potassium, folate, and fiber. And lentils, which are very low in calories, don't have any bad health properties. They're also a very popular ingredient with vegetarians and vegans because they're one of the best sources of plant-based protein that you can find.
Why You Should Eat Them
I eat lentils all the time, but a lot of people rarely ever eat them. Here's why you should make lentils a bigger part of your diet.
Easy. Lentils are remarkably easy to cook. You basically just have to boil them! Compared to many other proteins, like eggs and meats, lentils are super simple and easy to make.
Affordable. I love a good deal, and lentils are a great deal. They're such an affordable food to buy. A pack of lentils is almost always affordable, but you can save even more money by purchasing them in bulk.
Versatile. I'm always a fan of ingredients that you can use in lots of different recipes. Lentils are great because you can use them for a wide variety of dishes and cuisines. They can be the star of a recipe or a sidekick. They can be used traditionally or as a replacement for rice, beans, quinoa, or meat. The possibilities are endless!
Healthy. We already covered the health benefits of lentils, but it's worth repeating this again: lentils are really healthy! Incorporating them into your diet is a great thing to do.
What are the Different Colors?
There are a lot of different lentil colors. Brown, green, orange, and red are the most common colors, but black and yellow lentils are fairly common as well. Different colored lentils have slightly different flavors and slightly different cook times. But they're all very similar, and you can usually substitute any lentil color for any other in a recipe.
How to Cook Lentils
Cooking lentils could not be more simple. All you have to do is bring them to a boil in water (or any other liquid), then simmer them until they're tender. Strain the lentils and you're ready to eat them!
Tips for Cooking Them
It's very easy to cook lentils, but there are still a few things you can do to ensure the best results. Here are some of my go-to tips and tricks when cooking lentils.
Wash them. Always wash your lentils in a strainer before cooking them. While you wash them, look for rocks and other pieces of debris that may be in with your lentils.
Use fresh lentils. Lentils have a very long shelf life, but it's best to use them when they're fairly fresh. If lentils have been sitting in the cupboard for a few months, then they'll take longer to cook, and they might shed their outer layer when you cook them.
Don't salt. Avoid salting the lentils when you cook them. If you add salt at the start of the cooking process, it will mess up the texture of the lentils. Instead, wait until the lentils have finished cooking, then salt them immediately while they're still warm.
Avoid over-boiling. When I cook lentils, I bring the water to a boil, then immediately lower it to a mild simmer. This keeps the lentils from getting super mushy, which tends to happen when you cook them at a rolling boil.
How to Store Leftovers
You can store leftover lentils in an airtight container in your fridge for up to 4 days. You can also store them in an airtight container in the freezer for up to 3 months.
20 Easy and Healthy Lentil Recipes
Now that we've covered the basics of lentils, let's do some cooking. Here are some of my favorite lentil recipes to get you started cooking with lentils.
Need More Lentil Recipes?
If you're still looking for more lentil recipes after this roundup, then don't worry, I've got you covered. Head over to my recipe searcher, where you can find all my healthy recipes with lentils.