Wanting to eat more plant-based but not sure where to start? We've got you covered with our 6-step method that teaches you how to go plant-based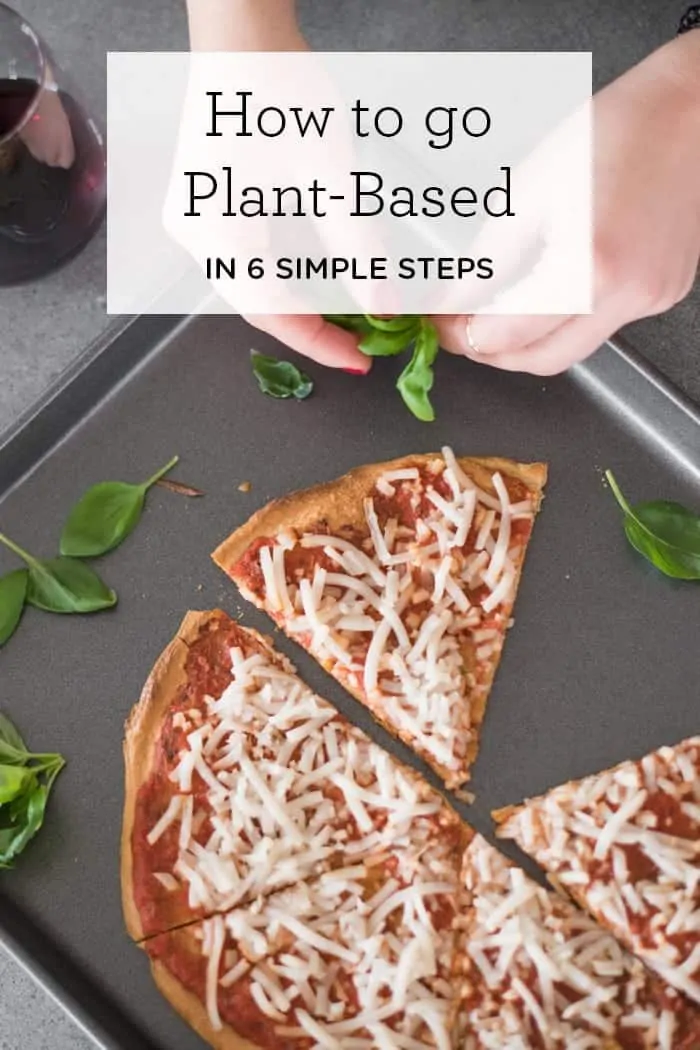 I have been following a plant-based diet for almost three years and I honestly couldn't be happier with my experience. I don't love using labels so I don't consider myself 100% vegan but I do follow a plant-based diet at least 95% of the time. So I call it "primarily plant-based"!
Since making the switch, I've noticed I have more energy, clearer skin, I feel better overall, am more confident in my body, and can genuinely say I love everything I eat.
So how did I get to this point? Slowly. My #1 piece of advice for anyone that wants to transition into eating a plant-based diet is to take it slow. I walk all of my clients through this process in my 6-week program: Powered by Plants, but since I know a lot of you are interested in making the transition as well, in today's post I want to give you my 6-step method for getting started!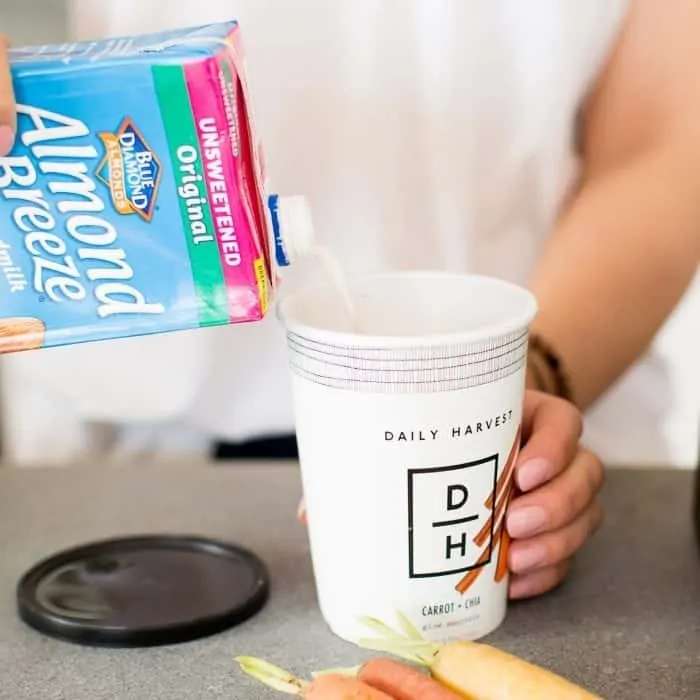 1. Make simple swaps.
Start by incorporating small changes that will build a foundation for you in the long run. If you try to jump in and go 100% plant-based tomorrow, you will probably feel overwhelmed and will want to give up. Set the tone for your transition by incorporating small, simple swaps each and every day.
A few examples:
Instead of adding half and half to your coffee in the morning, swap that out for almond, coconut or soy milk creamer.
Skip the parmesan the next time you're tempted to top your pasta or try nutritional yeast as a substitute.
I firmly believe that incremental changes are what build habits and help those habits stick. So with each swap that you're making, you're getting more and more comfortable following a plant-based diet and eventually, that will get you to a point where you're nearly there.
2. One meal at a time.
Now that you're comfortable with a few simple swaps in your routine, I encourage you to make one of your daily meals 100% plant-based. I usually recommend starting with breakfast because, for most people, that meal tends to be plant-based already. Smoothies and oatmeals are two great breakfast options that are often times naturally plant-based!
Here are some easy and delicious plant-based breakfast recipes to get you started:
Once you're comfortable eating one plant-based meal daily, move on to step three.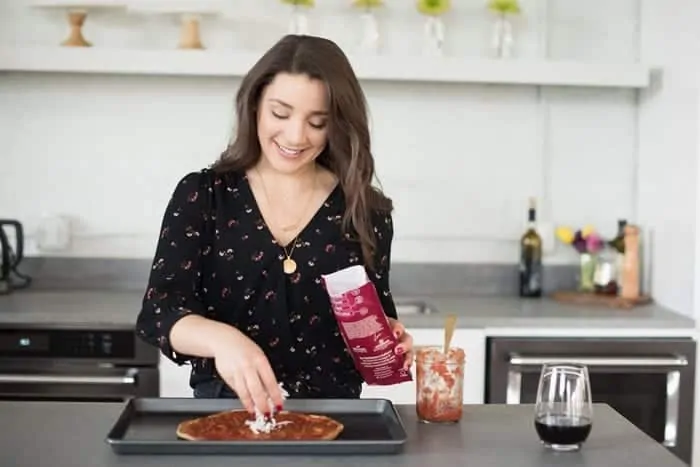 3. Add one more meal.
You may have seen this coming, but step 3 is to make one more of your daily meals plant-based. My two main tips for this step are to meal prep and use your refrigerator/freezer!
New to meal prepping? I've created a guide with 5 Simple Meal Prep Tips for Beginners that is a great starting point.  I like to set aside a couple hours on Sunday to meal prep for the week. This usually involves chopping vegetables, prepping grains, and sometimes cooking entire meals so I can just reheat them from the fridge or freezer.
Leftovers will be your lifesaver so you don't have to worry about finding different plant-based meals every single day. You can also make a family sized meal and eat it for the week!
All of these recipes are great to prep in advance and have for the week:
Once you've mastered two plant-based meals a day for a week, continue to step four.
4. Go all in!
At this point, you're consistently (and comfortably) having two meals a day that are completely plant-based. The natural next step for you is to go all in! You probably have an idea of what you like cooking, what foods and flavors you prefer, and what's working for you and your schedule. I think you'll be surprised how simple and easy this next step is for you!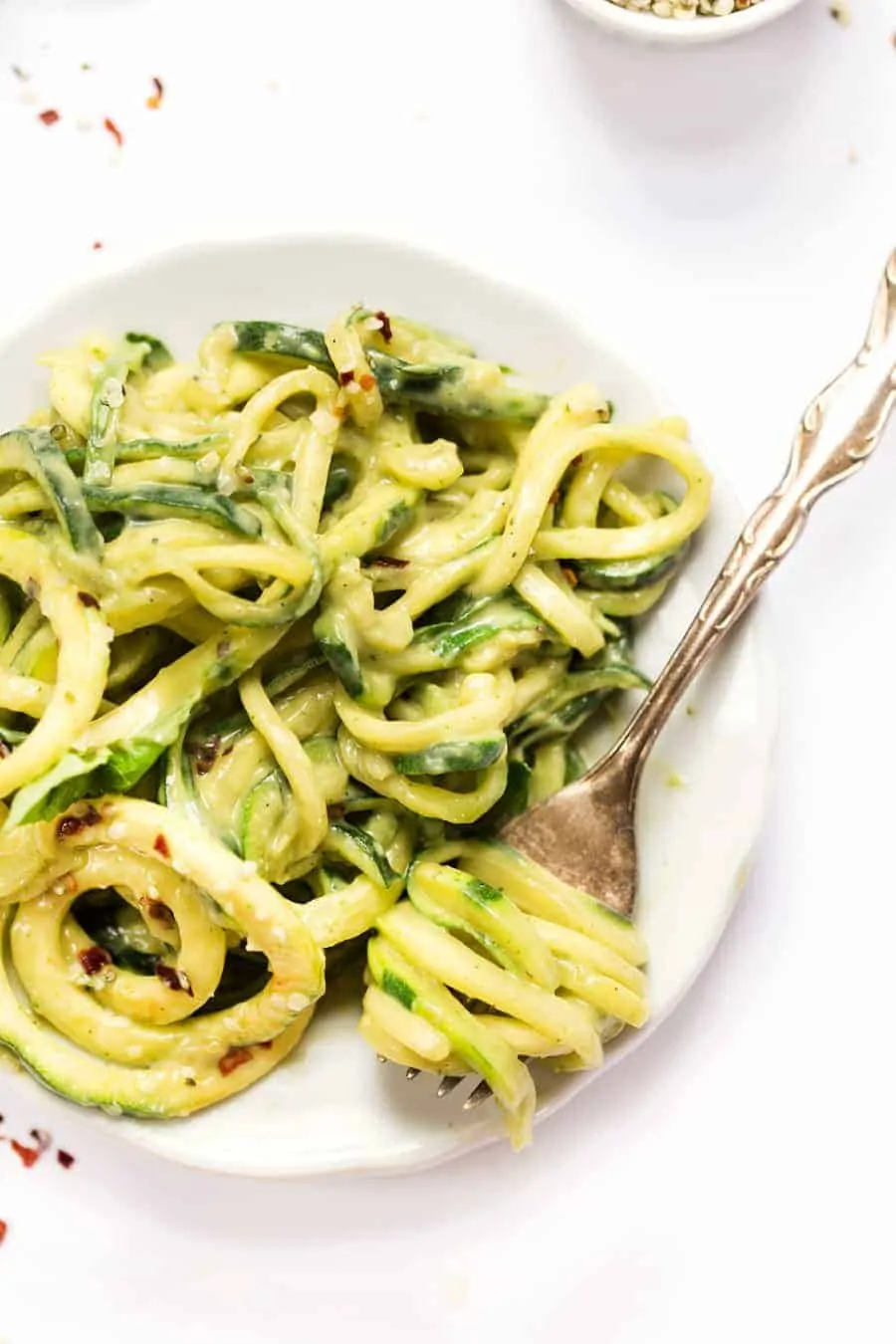 5. Get more creative in the kitchen.
This step is so important in my opinion so don't overlook this! You are less likely to stick with something long term when you get in a rut. Incorporate veggies in new and exciting ways, use spices to switch up flavors, and find new, fun recipes that get you excited about plant-based eating!
My favorite way to switch up my veggie prep (and the most fun way!) is to spiralize which essentially turns the veggies into noodles. You can buy pre-spiralized vegetables at a lot of health food stores and even Trader Joe's but they're also super easy to make, you just need The Inspiralizer! Here is some fun inspiration for you:
Homemade dressings and sauces also work wonders when it comes to making meals more exciting! Here are my 6 staple homemade vegan dressings. I love any one of those dressings on salads and in grain bowls. You could have the same base bowl or salad and switch out the dressing and feel like you're eating a new meal each day!
6. Maintain for the long-term
This is hard, I know but I want to give you the tools to make this a lasting change in your life. My top piece of advice is to be kind to yourself. Give yourself room to "mess up" and forgive yourself when you do. This is not an all or nothing practice.
Instead of this feeling like a rigid, strict diet that you have to do, I want it to be something that you want to do. Take note of any positive changes you've experienced – do you feel more alive? Do you have more energy? Is your brain fog gone? Is your skin brighter?
When I first made the transition to a plant-based diet, noticing these positive changes was what motivated me to keep going! Another huge factor is finding a supportive community. I can't tell you how much surrounding myself with positive, supporting people through this journey has impacted me! This is also why our Powered by Plants program is so effective! You get the ongoing support of your teammates, who cheer you on, support you, answer your questions and make you feel 100% welcomed and accepted. It's pretty special!
And lastly, know that life happens and you're going to have to learn how to navigate social situations, holidays and eating out. That may seem daunting but it's really just a learning curve! If you're looking for more support with this, I would love to have you in the next round of Powered by Plants!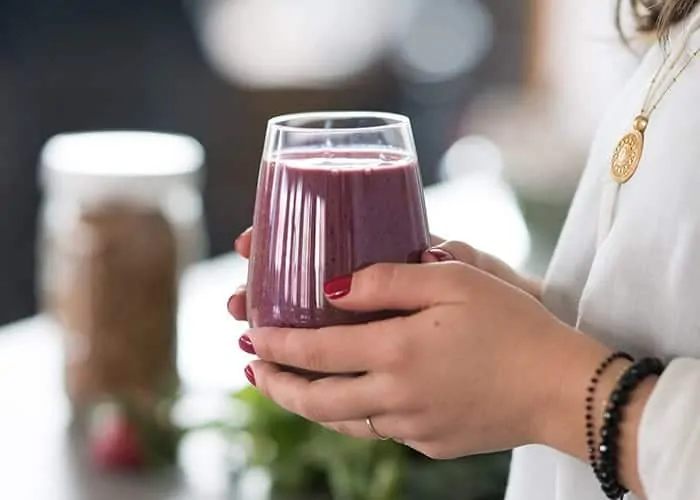 So what do you think?
Are you ready to transition into a plant-based diet? I hope this gave you some simple, practical tips for making the transition! If you want to learn more, make sure to check out Powered by Plants, our 6-week program to help you learn how to eat a more plant-powered diet!
Rather watch the video? I've got you covered!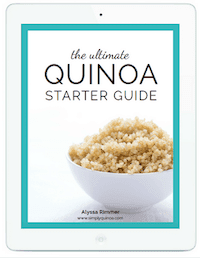 New to cooking quinoa? Grab your FREE Quinoa Starter Guide!
Become part of the Simply Quinoa community and receive weekly emails with exclusive content that I only share in email, as well as my in-depth guide to starting your quinoa journey.