Learn how to make almond butter with a food processor and toasted nuts, including four delicious flavor ideas that are sweet and savory.
It's no secret that I love a good nut butter. From a frothy Peanut Butter Milkshake to Quick & Easy Almond Butter Blondies, if you're not eating it plain, there are so many healthy ways to cook with nut butter. But buying at the store can be expensive, and you don't always know what's hiding inside.
Why Make Nut Butter at Home?
When you make your own homemade almond butter (or any nut or seed butter), you can control exactly how it tastes and the ingredients. So there are no added sugars, preservatives, or artificial flavors.
Plus you can add your own flavor! Here, I've included four of my favorite ways to add extra flavor to homemade almond butter.
Quick Tip
You want to make nut butter with almost any type of nut or seed. Here is our ultimate guide to making nut butter at home if you want to try it out with other types of nuts!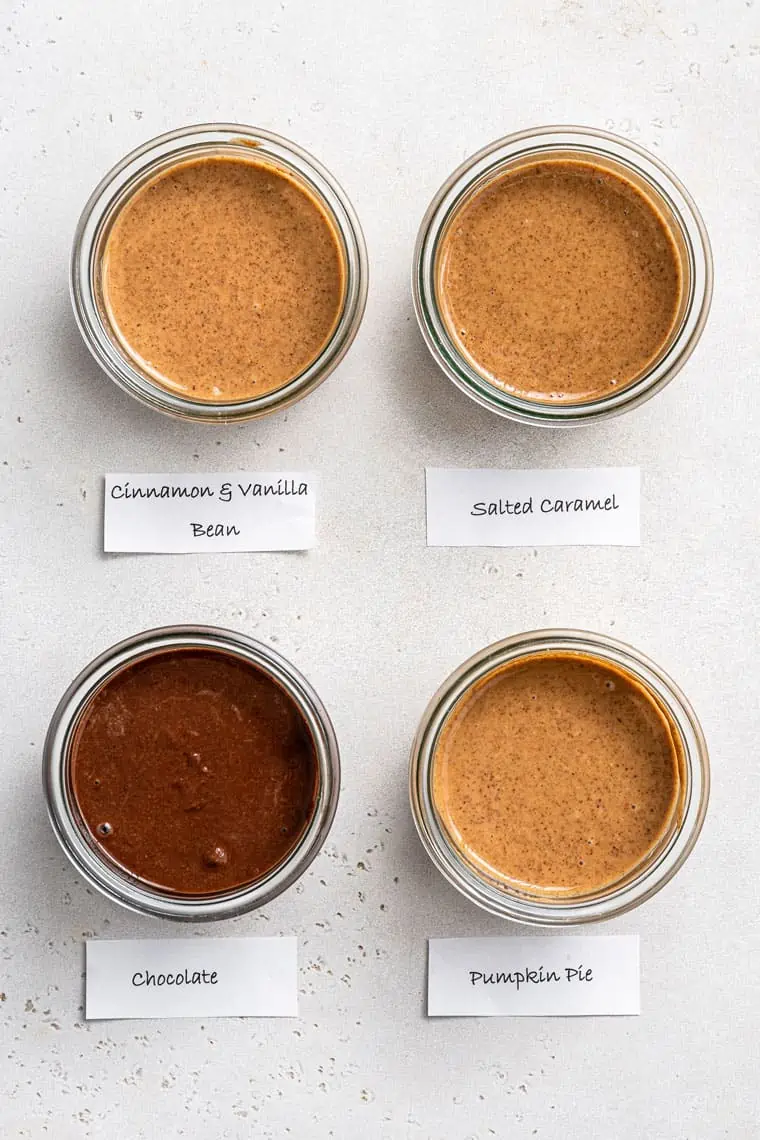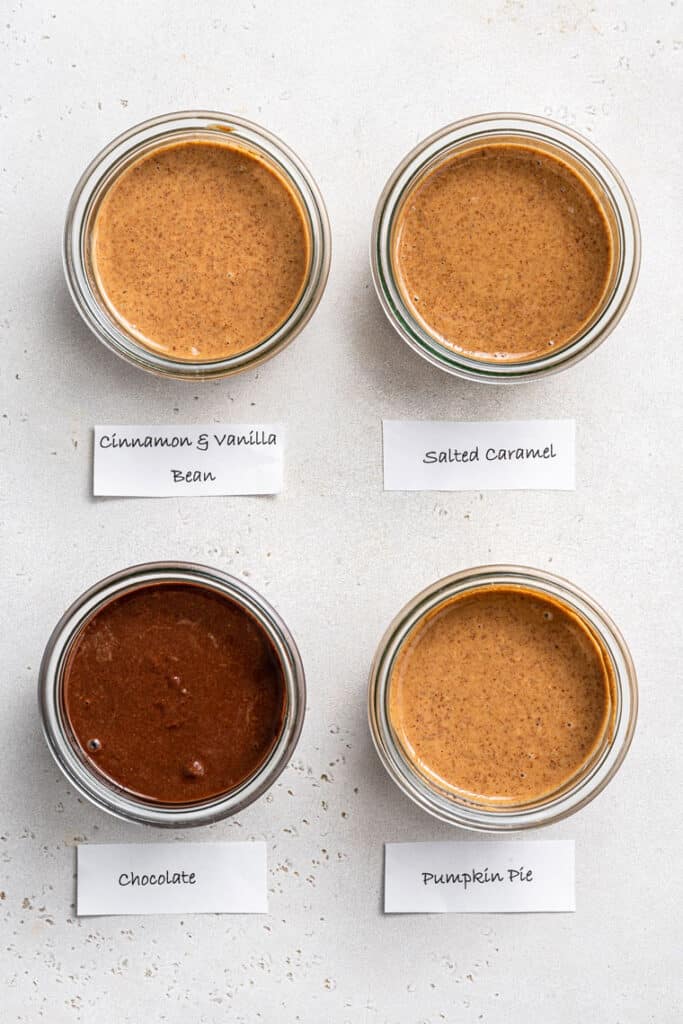 Ingredients
For the basic almond butter, you need just one ingredient: raw almonds.
Additional ingredients come in when you start to flavor the nut butter. Below, find recipes to make:
Cinnamon & Vanilla Bean
Salted Caramel
Chocolate
Pumpkin Spice
These flavors are made with unrefined sugars and natural spices. And they make your nut butter taste like dessert!
How to Make Almond Butter
Follow these steps to make nut butter in minutes: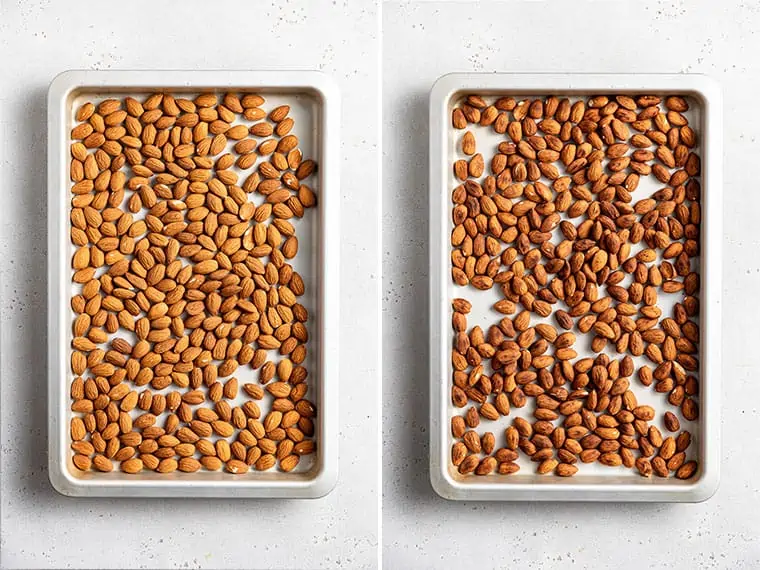 First, toast the almonds in the oven. You don't want to go over 350°F, because almonds can burn easily. Keep a close eye on the nuts in the oven and stir them regularly to prevent burning. Then cool the nuts for 5 to 10 minutes out of the oven.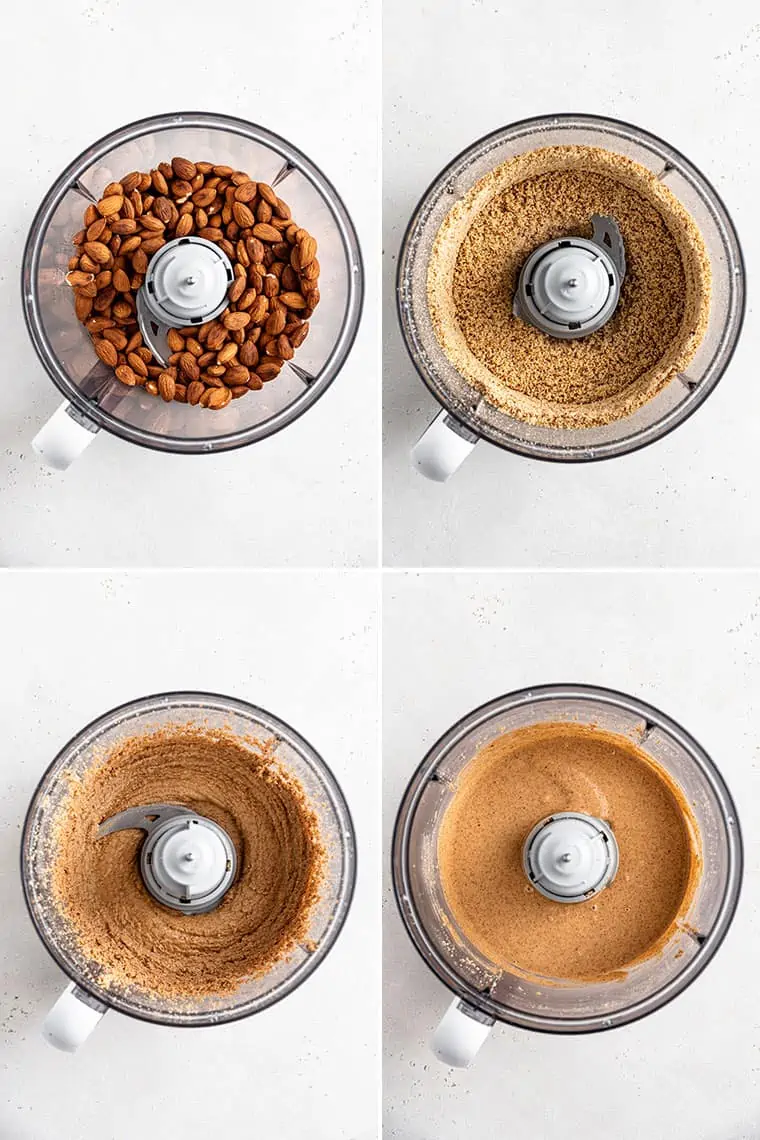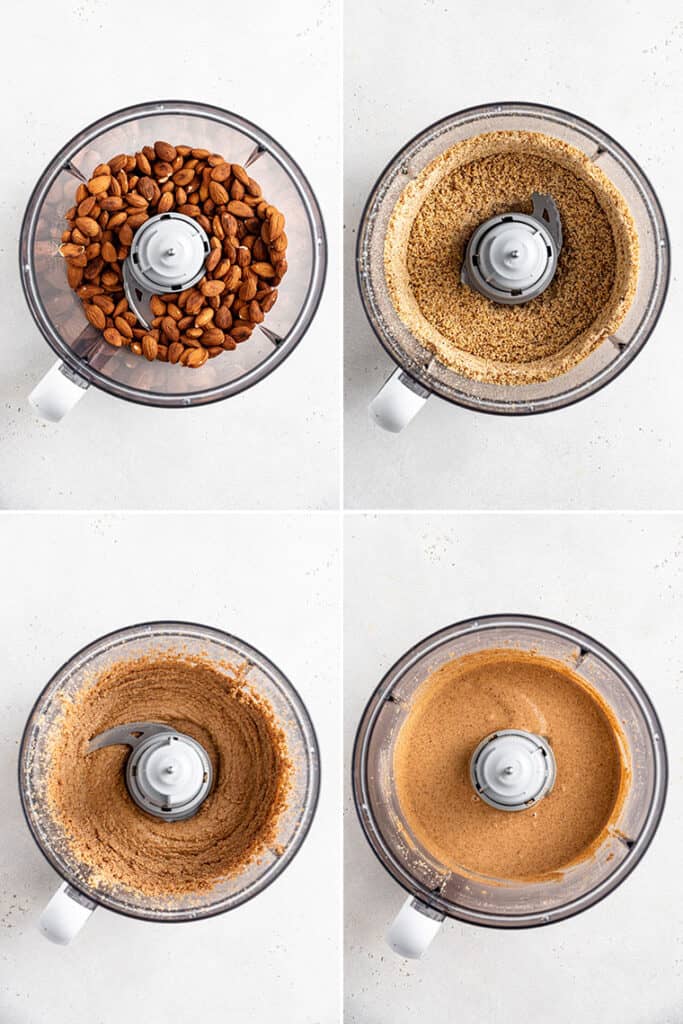 Next, place the cooled nuts in a food processor. Blend on high until the nuts are smooth and creamy. It will take a few minutes, but keep blending! You can also add your flavors now.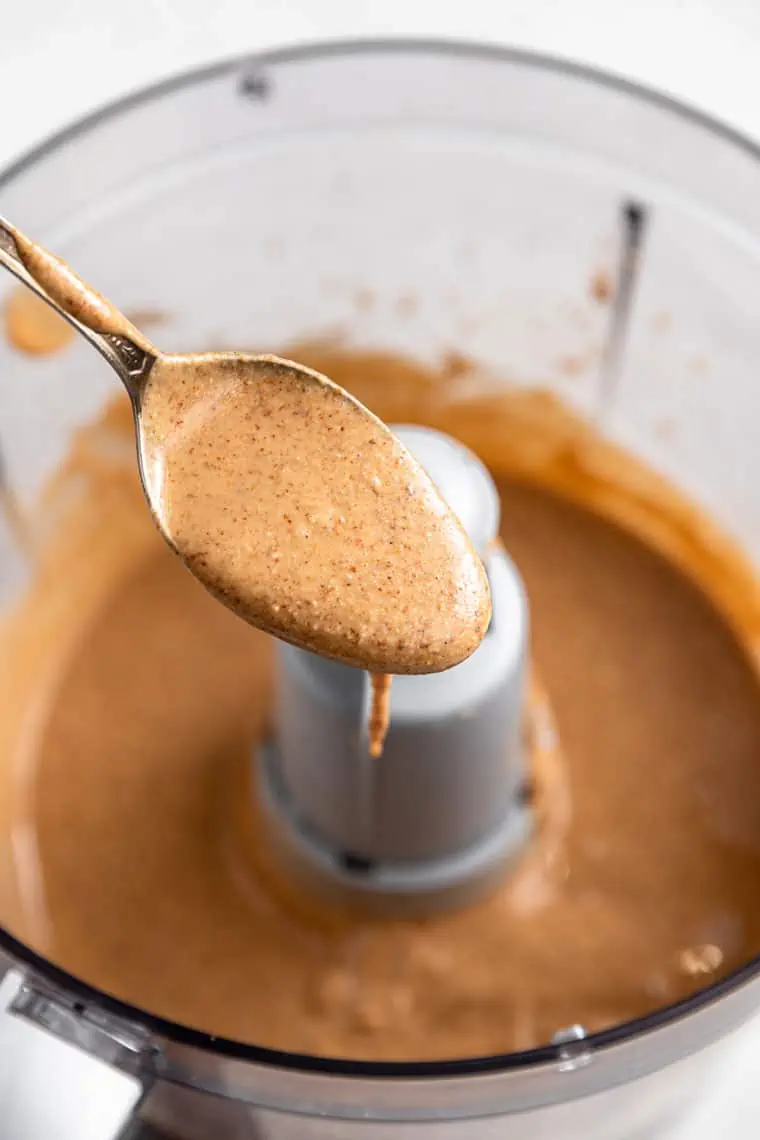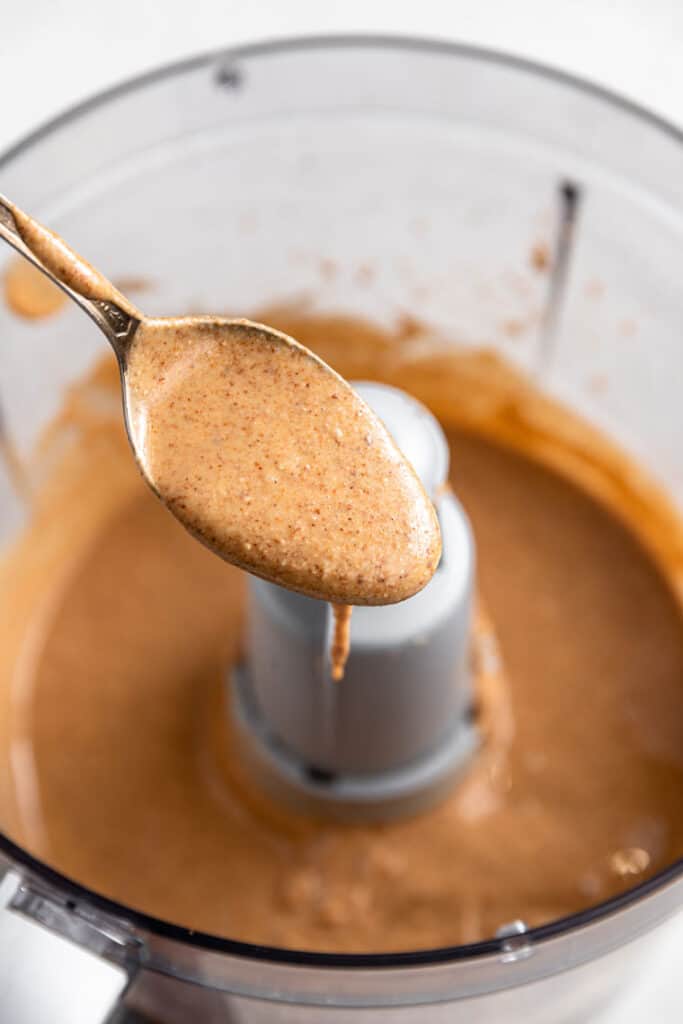 That's it! Transfer the warm and fresh butter to a glass jar and enjoy. Or store in the fridge for several weeks.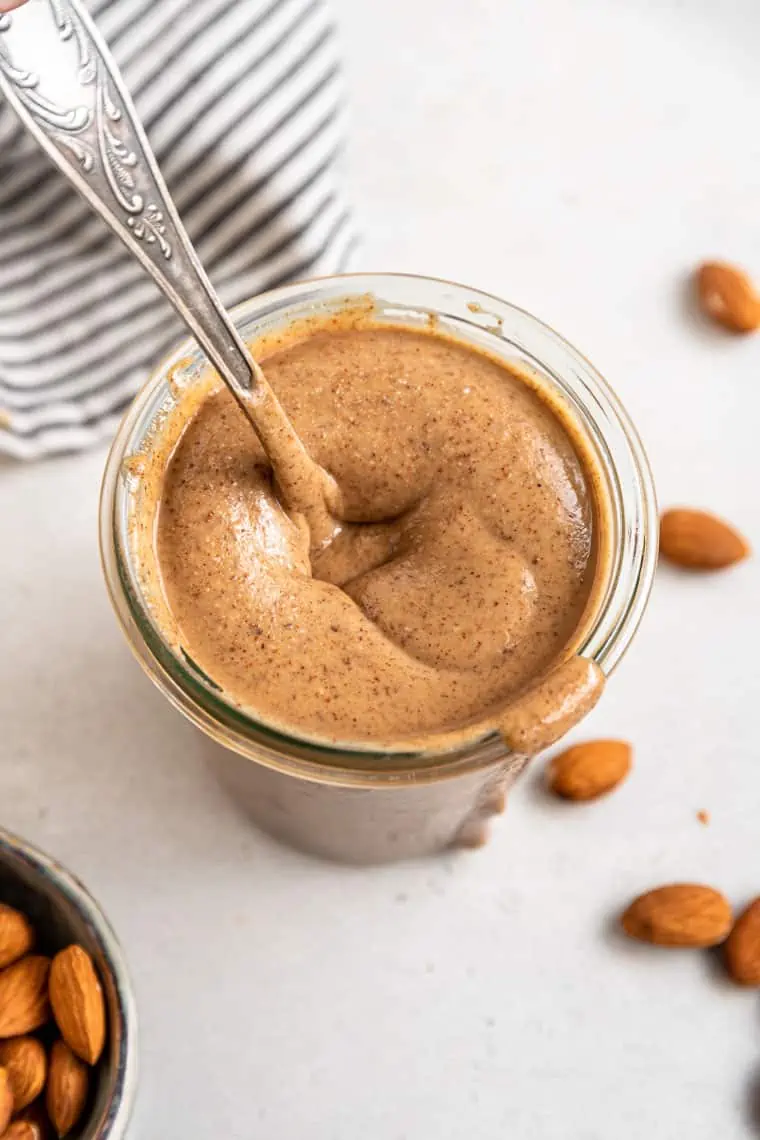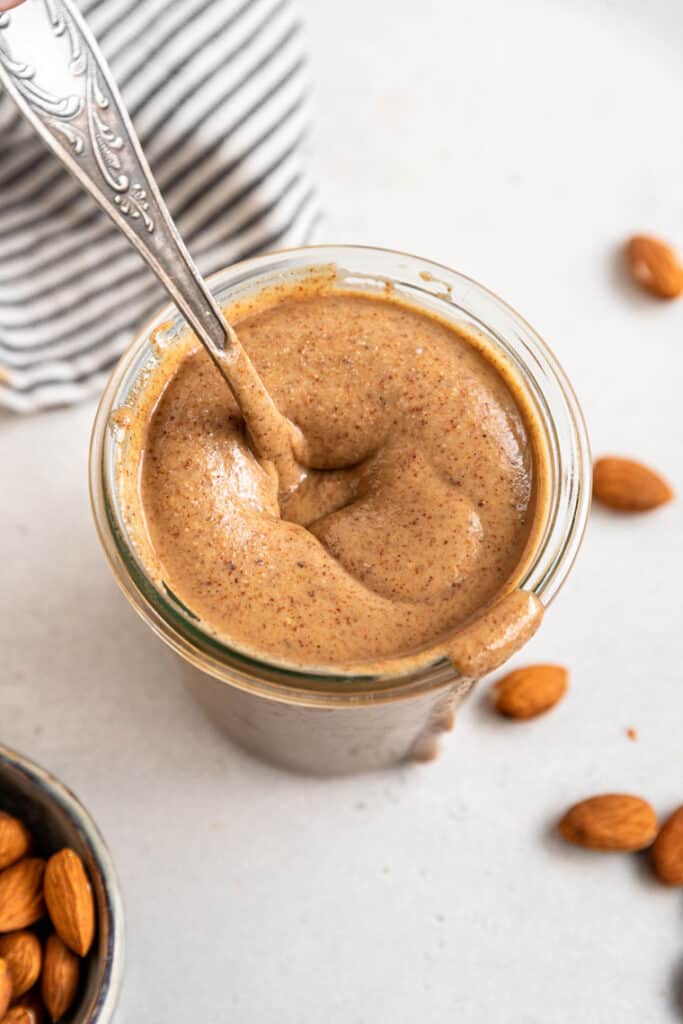 How to Cook with Almond Butter
If you don't end up eating this nut butter straight from the jar, there are dozens of ways to cook with it. Here are some of my favorite recipes: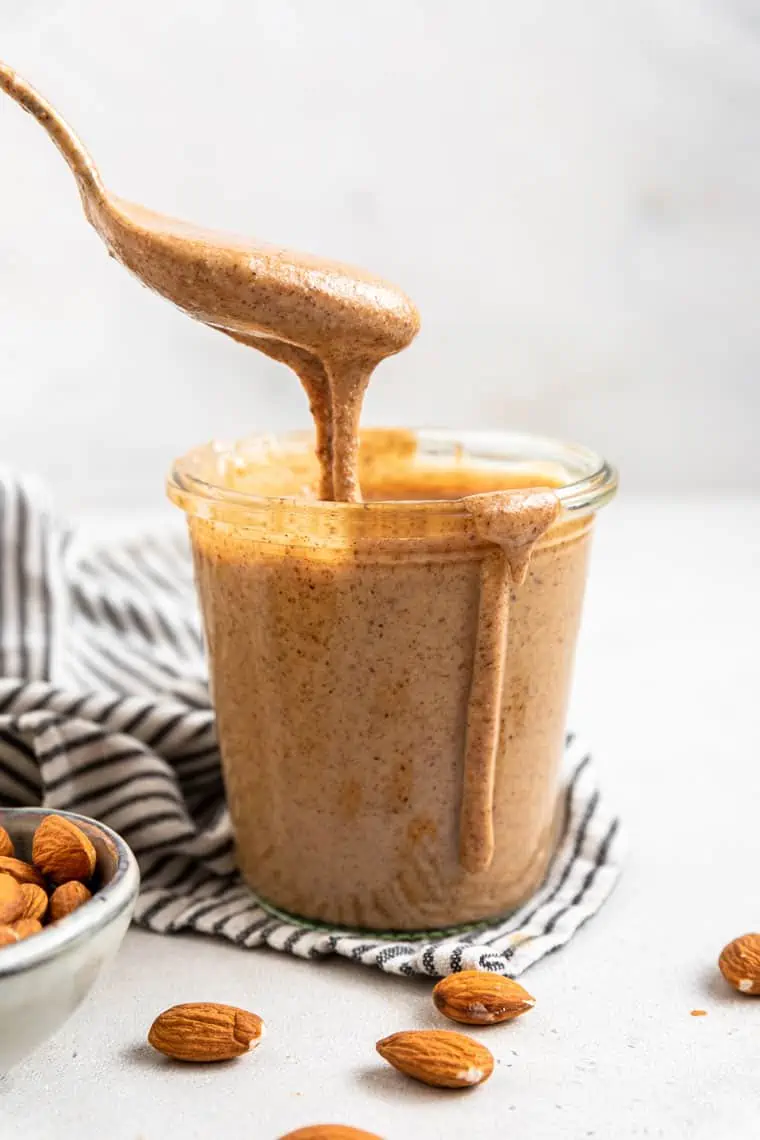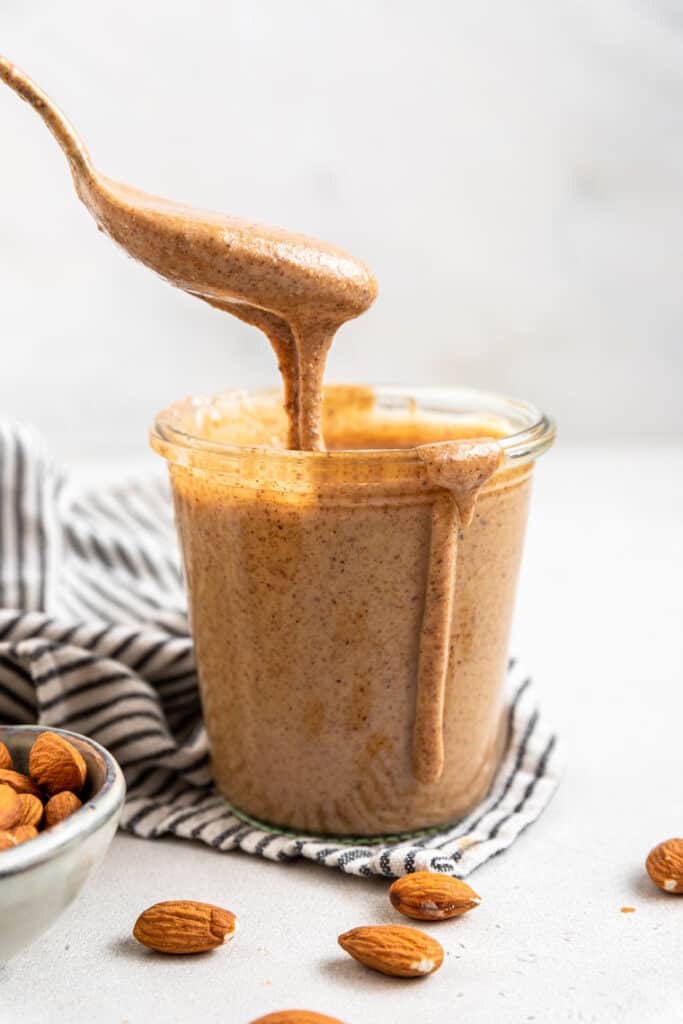 More Nut Butter Recipes
If you make this recipe, be sure to let me know what you think with a comment below!
How to Make Almond Butter
This homemade almond butter guide with four easy and delicous flavors is the key to makign the best, smooth adn creamy almond butter at home.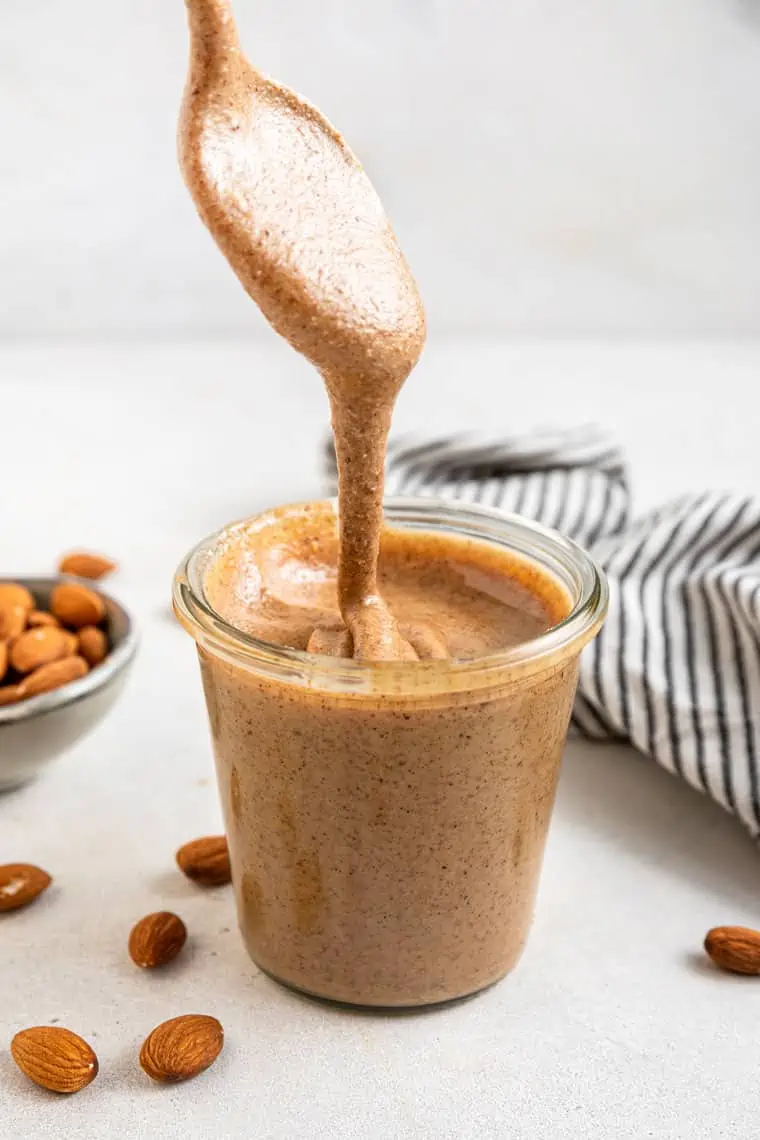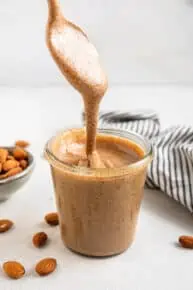 Ingredients
Instructions
for plain almond butter:
Add the almonds to a baking sheet. Roast at 350ºF for 10 – 15 minutes, stirring every few minutes until the almonds are fragrant starting to look toasted. Remove from the oven and allow to cook for 5 – 10 minutes.

Transfer the almonds into the bowl of a food processor. Process on high until smooth and creamy, scraping down the sides as needed. Please note, this can be a slow process – be patient and resist the urge to add extra oil.

Once completely smooth, pour into a glass jar and enjoy!
for the flavored options:
Pulse in the flavor add-ins once the almond butter is smooth. Pour into glasses and enjoy!
Nutrition
Serving:
2
tablespoons
|
Calories:
137
kcal
|
Carbohydrates:
5
g
|
Protein:
5
g
|
Fat:
12
g
|
Saturated Fat:
1
g
|
Polyunsaturated Fat:
3
g
|
Monounsaturated Fat:
7
g
|
Trans Fat:
1
g
|
Sodium:
1
mg
|
Potassium:
168
mg
|
Fiber:
3
g
|
Sugar:
1
g
|
Vitamin A:
1
IU
|
Calcium:
63
mg
|
Iron:
1
mg