These are the best egg recipes to add nutritious, delicious protein to your meals from breakfast to dinner and desserts. Including dairy-free and gluten-free options.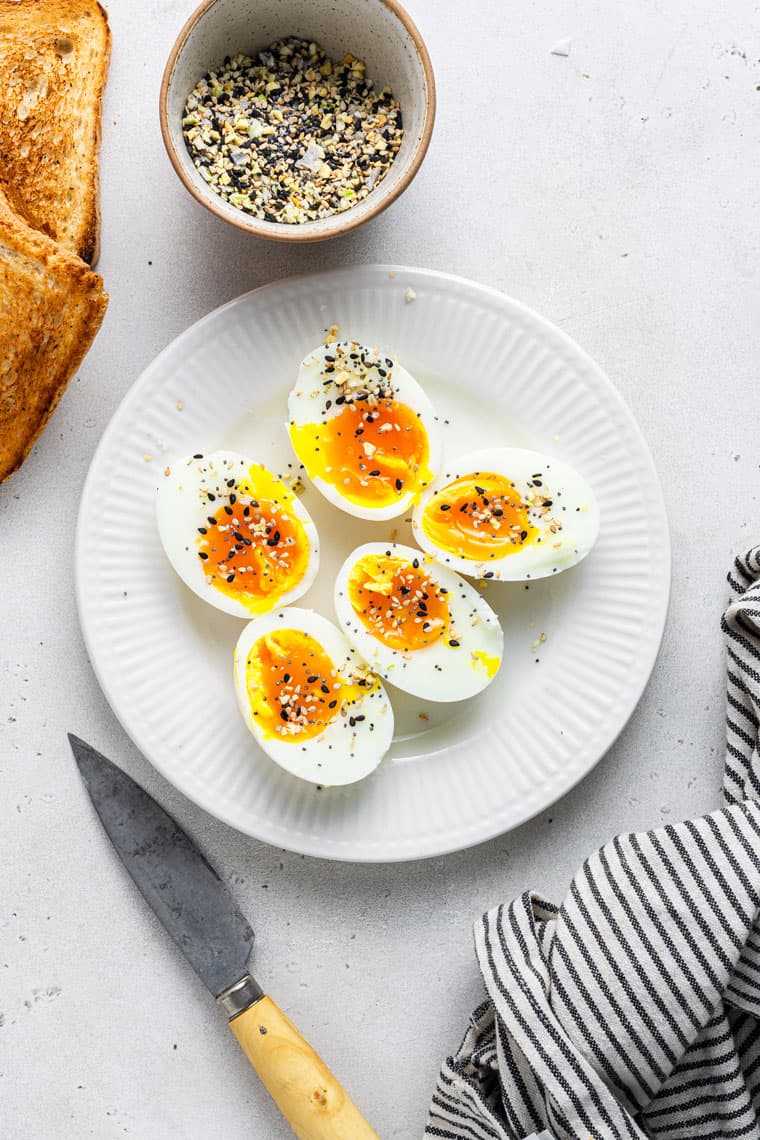 Eggs are always a staple in my kitchen. It's so easy to reach for an egg to add protein to a leafy green salad or whip up a simple dessert. There are hundreds of ways to use eggs, and you can be as creative as you like!
From breakfast to sweet treats, these are the best egg recipes to try ASAP.
Best Egg Recipes
What I love most about eggs is that you can make them for breakfast, lunch, and dinner AND they can be cooked in a bunch of different ways. So this post will share some of my best egg recipes that span all types of cooking and types of recipes.
Breakfast Egg Recipes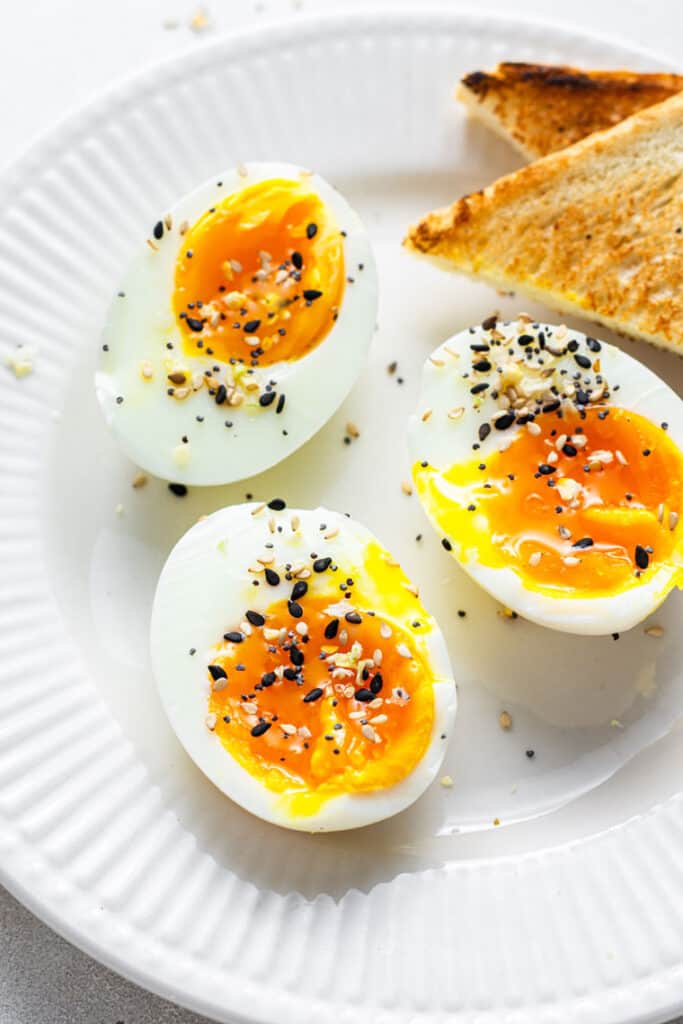 Best Soft Boiled Eggs
Learn how to make the best soft boiled eggs and you'll always have a satisfying breakfast on hand. Top avocado or regular toast to complete the dish.
Get the recipe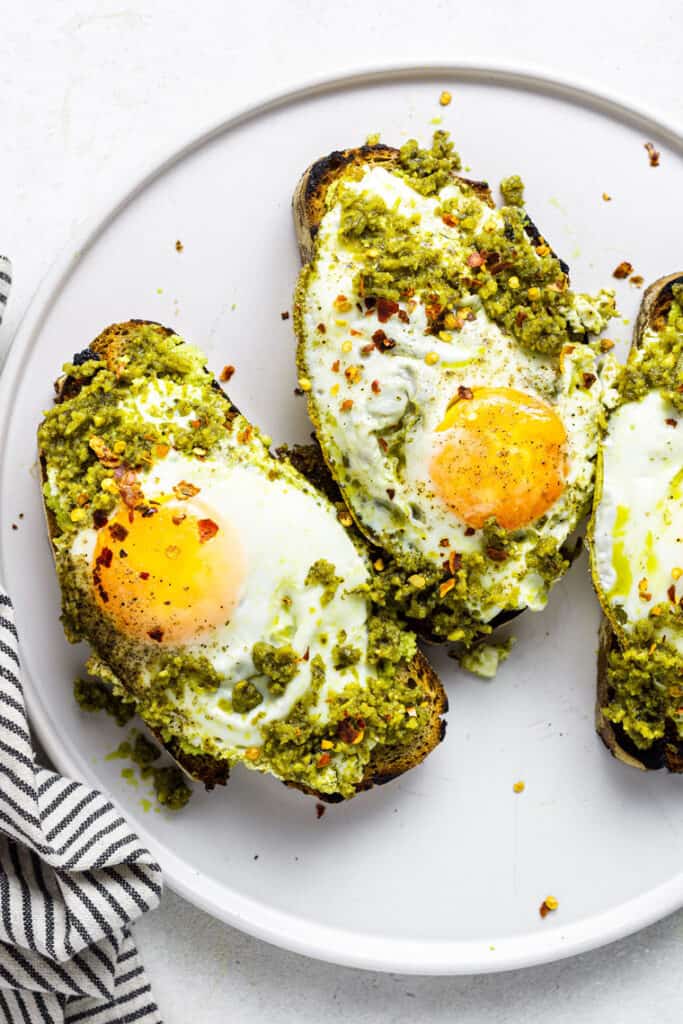 Quick Pesto Eggs
These quick pesto eggs are savory, jammy and one of my favorite ways to eat more pesto! You'll cook the eggs in the pesto and they're so flavorful. Serve with toast or on top of a grain like quinoa!
Get the recipe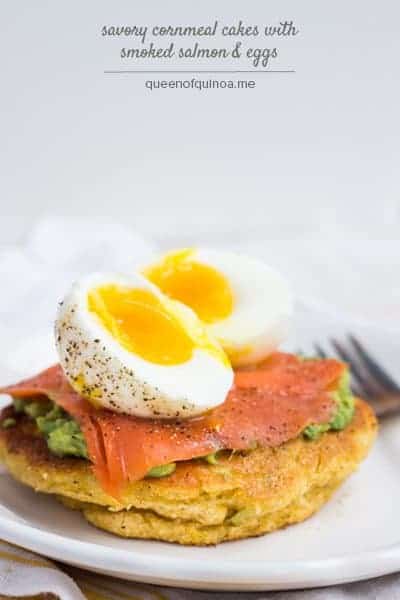 Savory Cornmeal Cakes with Salmon & Eggs
These homemade cornmeal cakes are a delicious savory breakfast recipe. They're great for brunch – served with doughy, soft cornmeal cakes, then topped with avocado, smoked salmon and a soft boiled egg.
Get the recipe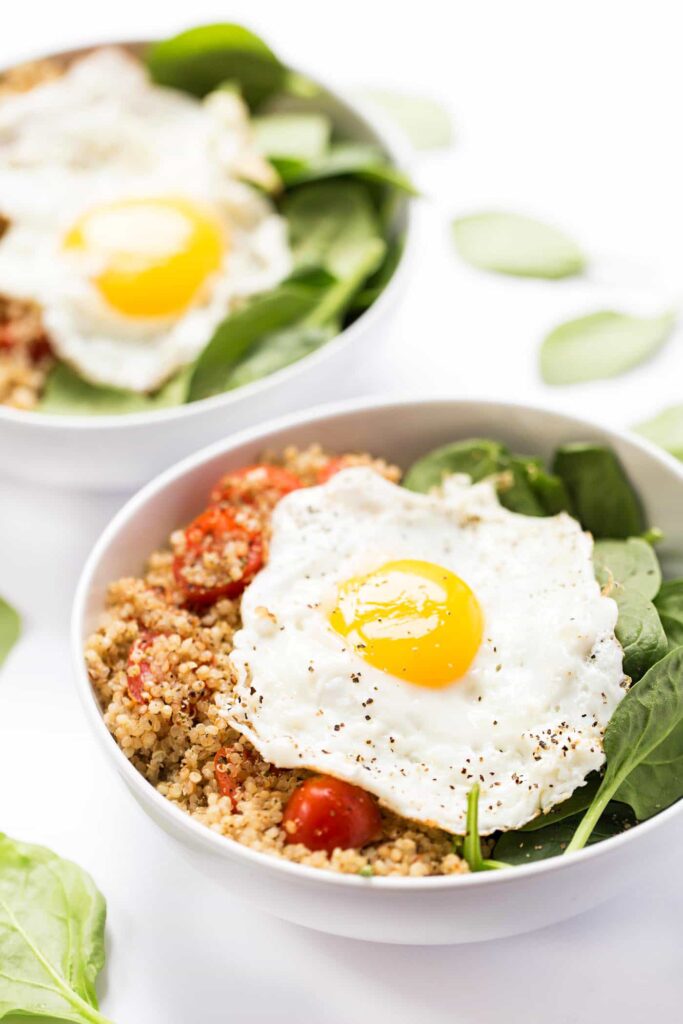 Savory Breakfast Quinoa
This savory breakfast quinoa bowl is my go-to breakfast when I'm in a rush, always topped with a fried egg. I like adding in some greens and sometimes some pesto or avocado too.
Get the recipe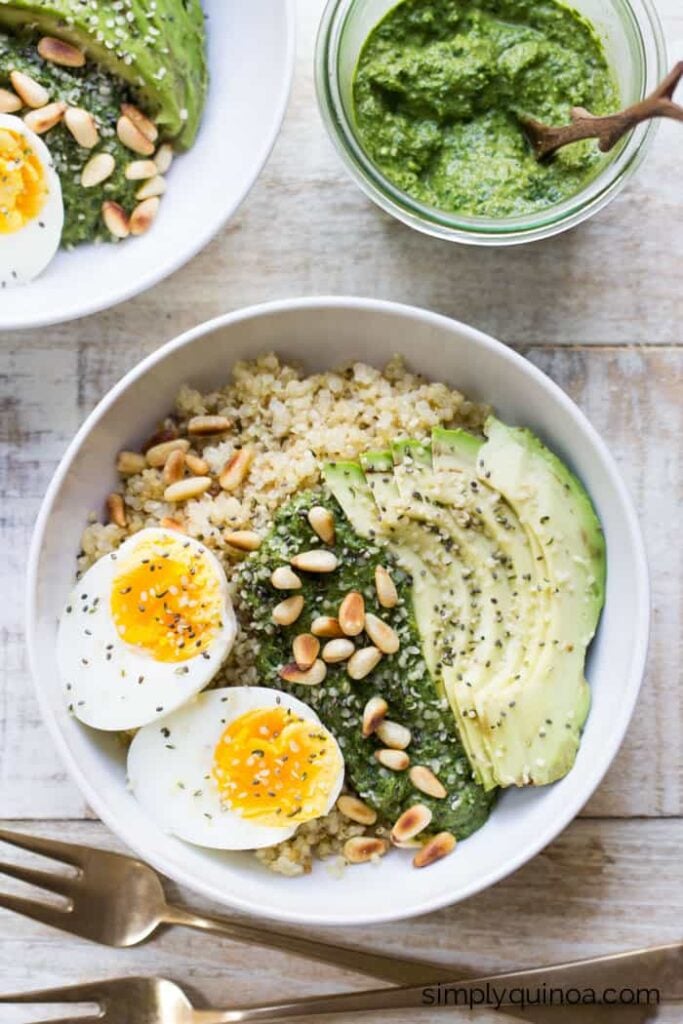 Pesto Quinoa Breakfast Bowls
Are you seeing a trend with pesto? I'm a BIG fan of having it with eggs in the morning. These bowls are made with quinoa, that I mix with pesto, mix in some greens, top with avocado and an egg. Simple and seriously delicious!
Get the recipe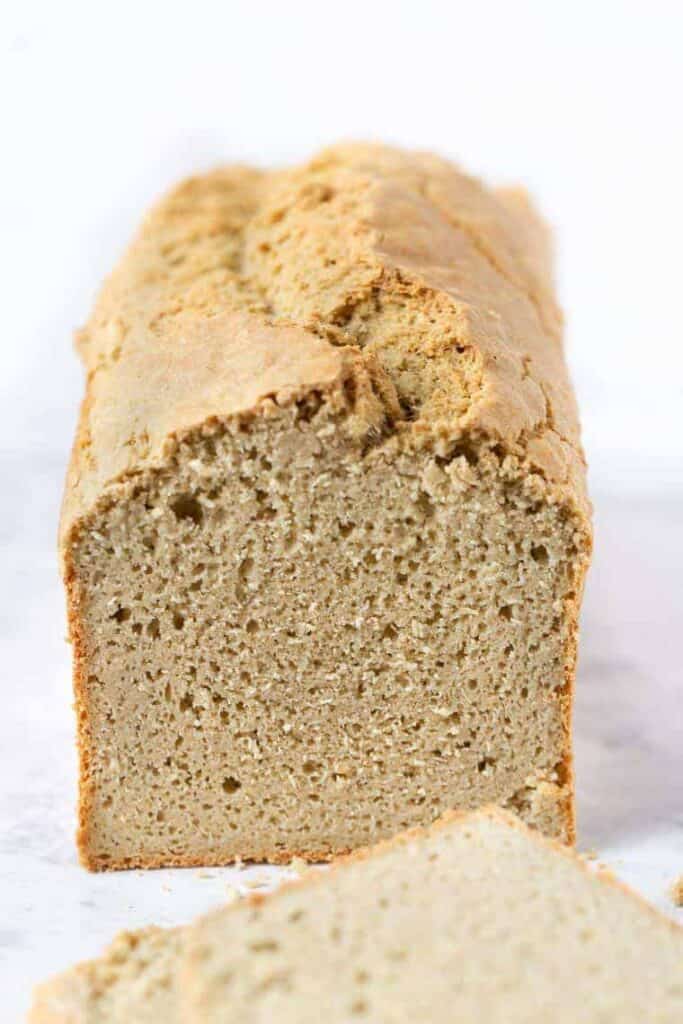 Yeast-Free Quinoa Bread
If you're gluten-free and you've been wanting to try to make your own bread at home, this recipe is for you. It's so easy, it's light and fluffy and the key ingredient: EGGS! We use eggs two different ways to make this gluten-free bread the perfect texture!
Get the recipe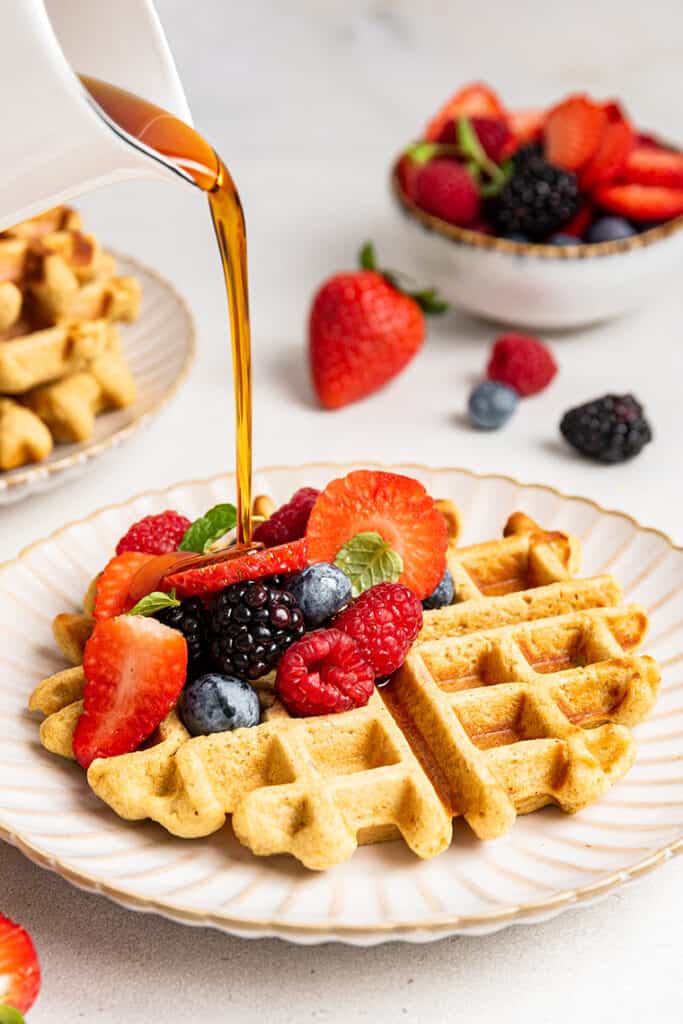 Almond Flour Waffles
These almond flour waffles are what breakfast dreams are made of. With a blend of wholesome, high-protein flours, they manage to super fluffy from the whipped egg whites and also hearty at the same time!
Get the recipe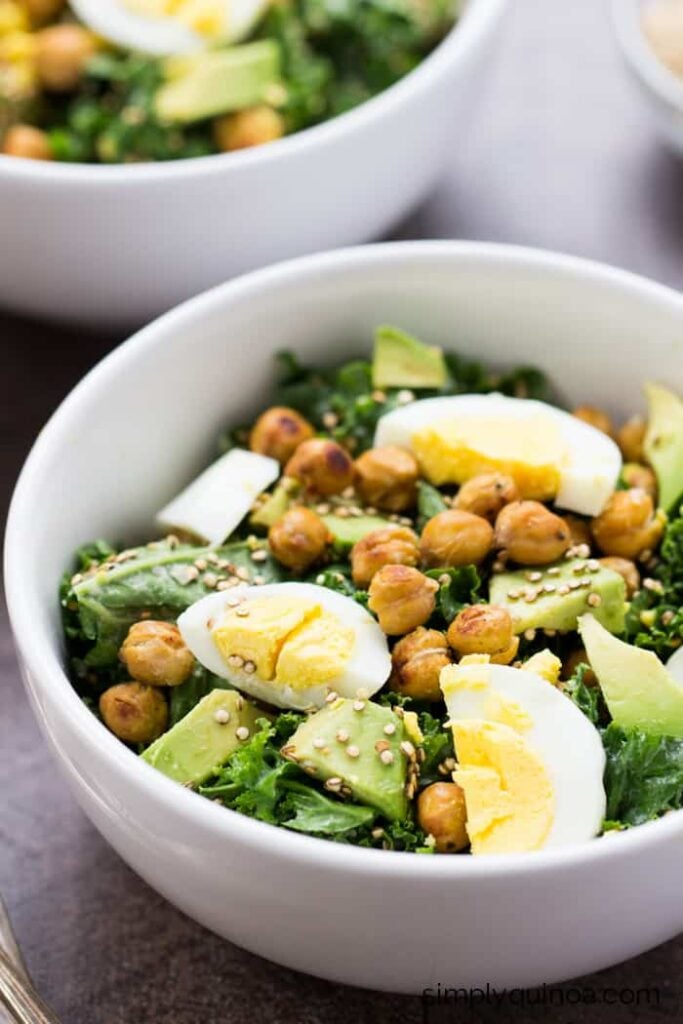 Lunch Ideas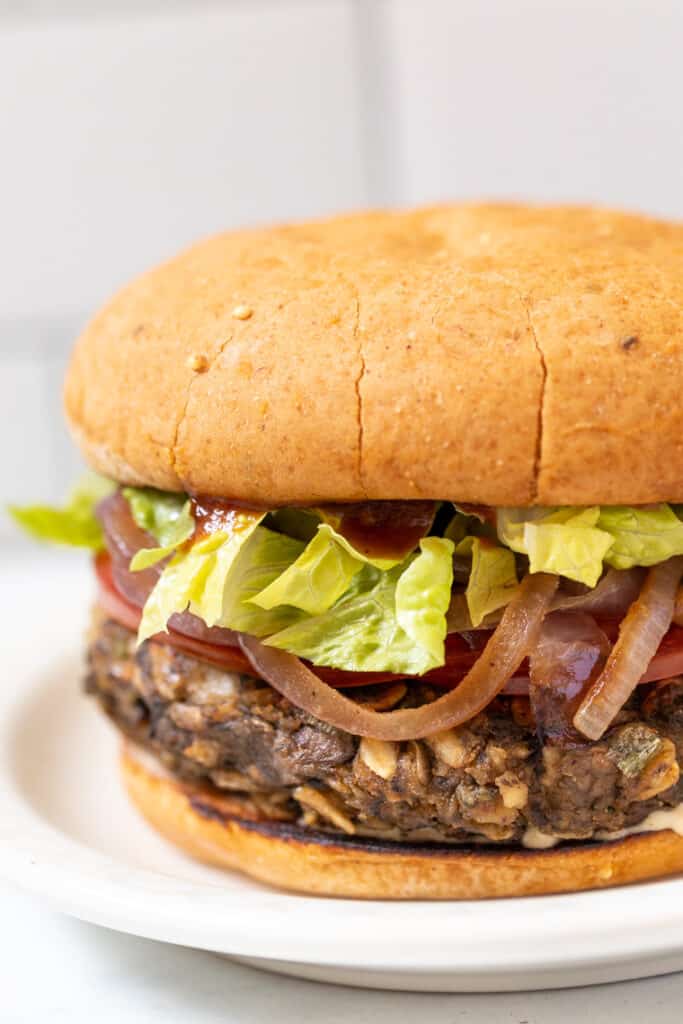 Dinner Recipes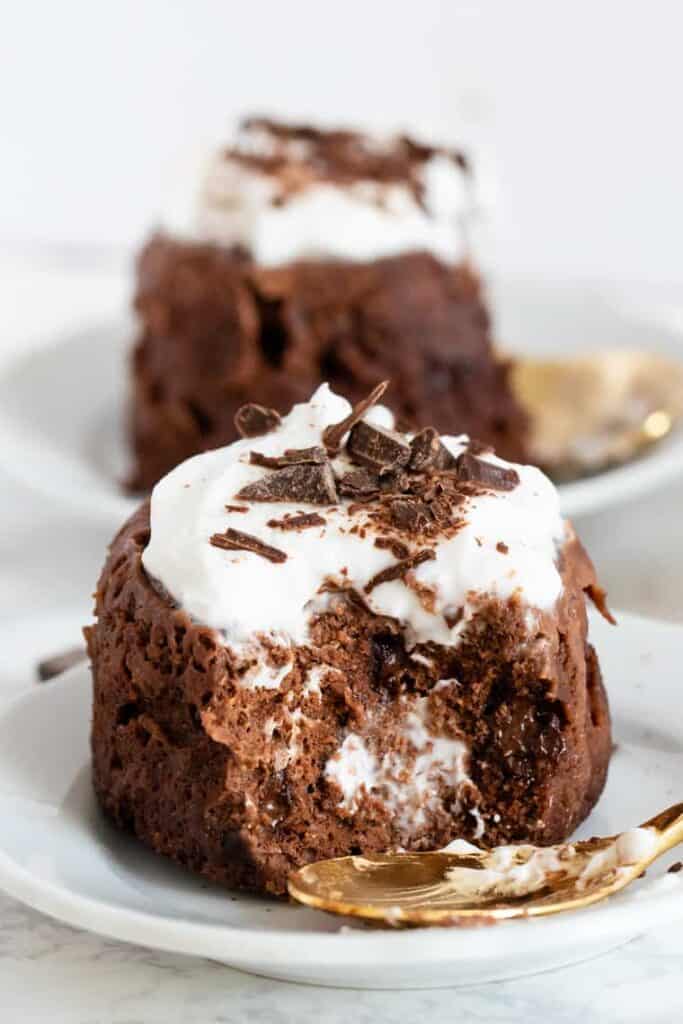 Dessert Recipes with Eggs
When you try any of these egg recipes, I hope you'll let me know what you think with a comment below!
share what you make
Tag #simplyquinoa on Instagram with your creations! We love sharing what you make with the community. We can't wait to see!

follow on instagram