Here's a list of 50 avocado recipes! We've got everything from toasts, salads, smoothies, brownies, guacamole – you name it. Plus my tips + tricks for avocado picking, storing, freezing and more! We're showing you how to use avocados so you never waste them again!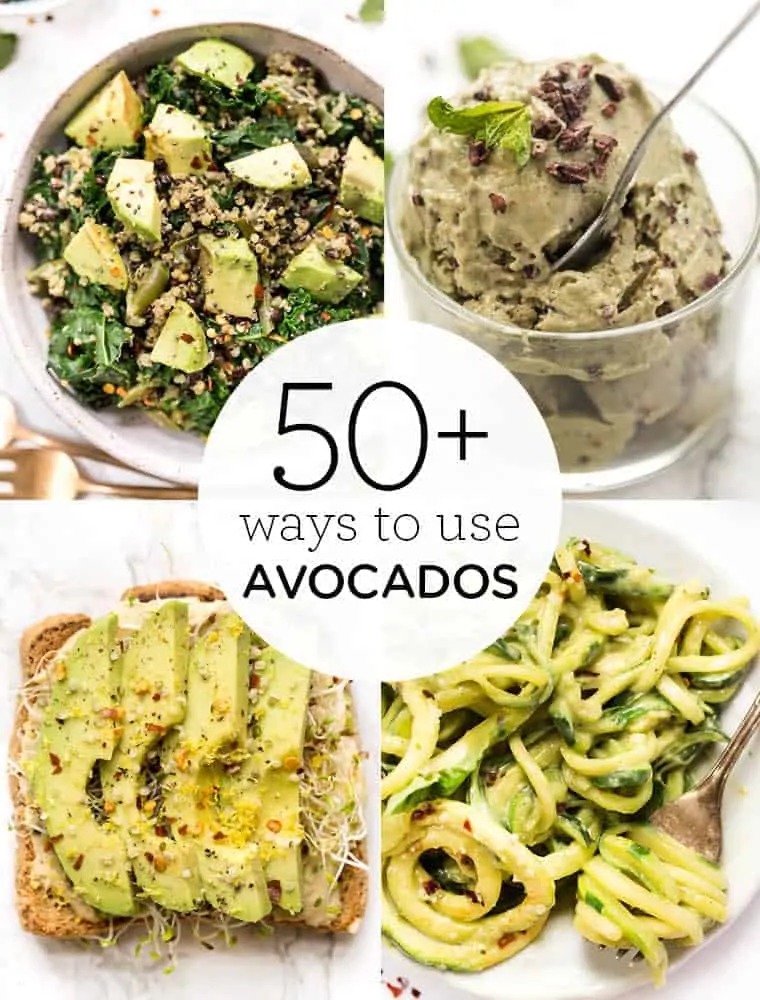 I recently took a poll on Instagram to see which ingredient my readers most need help figuring out how to incorporate into recipes. The answer was surprising: avocados! At first, I was a little shocked, but then I realized, sometimes avocados are seen more as an afterthought rather than an essential ingredient for a recipe. Sure, adding some sliced avo on top of an omelet or salad is delish, but there are so many more amazing possibilities! If you sometimes forget to use your avocados before they brown because you can't decide how to use them, you're in the right place.
Today I've rounded up over 50 delicious and healthy recipes that use avocado. We've got everything you could ever dream of: toasts (of course), muffins, smoothies, salads, guacamole + salsas, desserts, and WAY more. If using avocado in your sweets (like muffins or ice cream) sounds a little odd, just trust me, you can hardly taste it! The avocado just adds an amazingly thick, creamy texture to those kinds of recipes.
I've chosen recipes that are mostly vegan, vegetarian, and gluten-free, so there's something for everyone to love here! Avocados are the BEST and I hope you find lots of healthy recipe inspiration from this guide.
How to Pick Avocados at the Grocery Store
There are a few ways to tell if your avocado is ripe when you're at the grocery store. The first is to remove the stem at the very top and check the color. If it's bright green, then it's either ripe or very very close to being ripe.
Unfortunately, sometimes our avocado stems are gone. If this is the case, use the feel method. I actually use this method mostly and it works pretty much perfectly.
I also try to make sure I buy them in different stages. I'll buy one or two that are ripe that day and two more that are underripe. That way I can be sure all my avocados don't get ripe at the same time. If that does happen to you, there are a few ways to store them, or just pick from some of these amazing healthy avocado recipes we've got!
How to Know if Your Avocados are Ripe or TOO Ripe
An avocado is ripe when it's slightly tender to the touch. If it's squishy, it's overripe or bruised and if it's rock hard, it's underripe. The feel method is the best to tell how ripe your avocado is.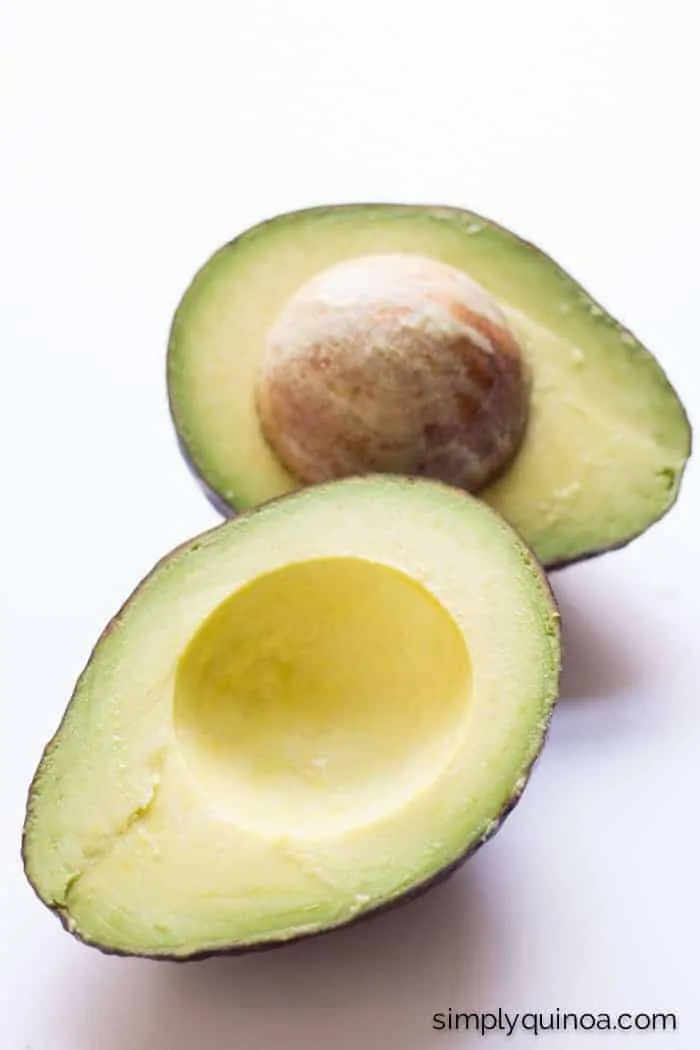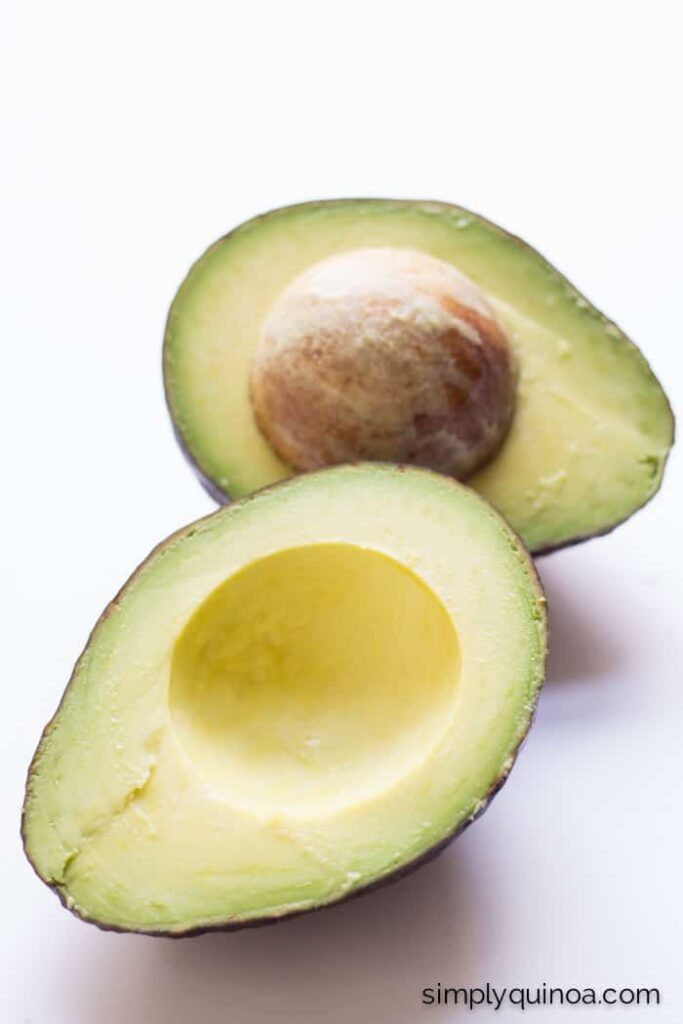 How to Store Avocados (and Freeze!)
So what happens when you don't use a whole avocado at once? Is it salvageable? The answer is yes! There are a few ways that I have found to store avocados that actually keep them pretty well.
Pop them in the fridge when they're ripe – this will stop them from getting any riper on the counter
Buy an avocado saver – I don't have one, but have heard they work well
Keep them in a Stasher bag – this is my preferred method and it works really well!
Wrap them in foil or paper towel & store them in a sealed container/baggie
Freeze them – slice them into chunks and freeze them for smoothies
How to Prevent Your Sliced Avocados from Browning
All of the methods above should help prevent browning. Avocados – just like apples – oxidize when they're in contact with the air. So if you have one open, the goal is to keep it sealed and away from air as much as possible. That's why wrapping can help, why those avocado savers can help and even a silicone bag. The enemy is the air, so just try to keep it tightly stored as possible!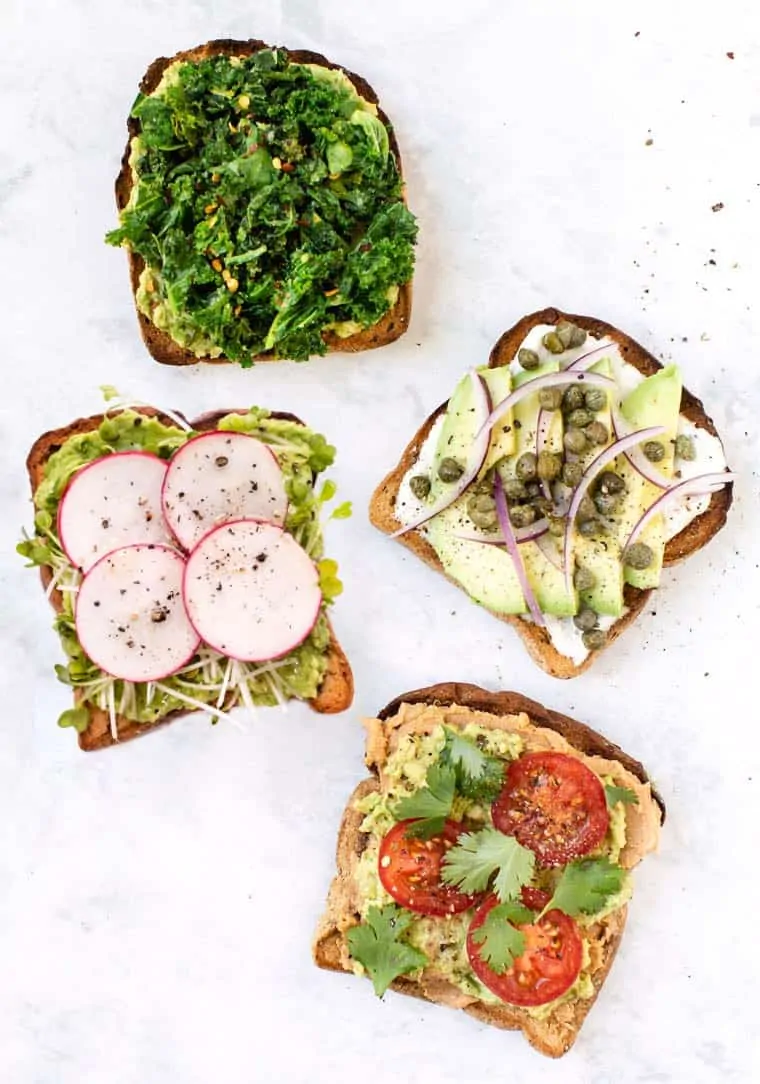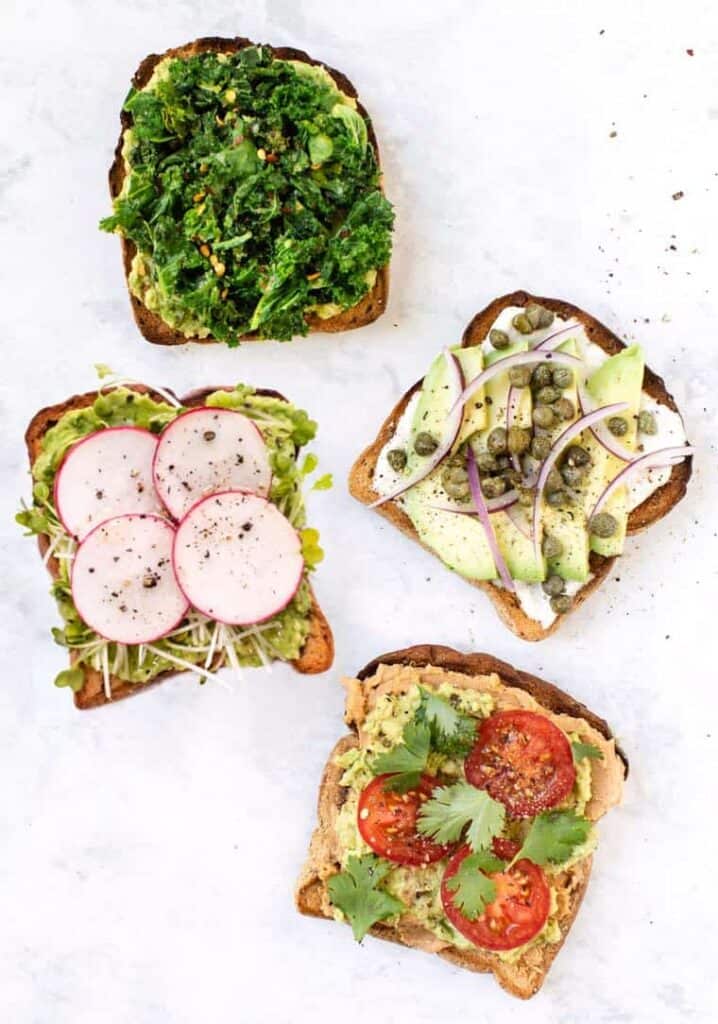 The Best Avocado Toast Recipes
---
If you know me, you know how I love my avo toasts! They are one of my favorite breakfasts to make because they're ready in less than 5 minutes, full of healthy fats and fiber, and SO delicious. The topping possibilities are endless! Let your imagination run wild with this one – but in case you do need some inspiration, here are some of my favorite topping combinations.
Healthy Avocado Toast Recipes:
More Avocado Breakfast Recipe Inspiration
---
Yes, you can bake with avocado! I actually shared in my vegan egg substitutes post that avocado can be a great substitute for eggs in vegan baking. It adds moisture and a nice texture without compromising on the flavor much. Just beware if you don't use something like chocolate, it will look a little funny! And of course, smoothies are a no brainer! If you haven't used avocado in your smoothies yet, you're missing out! There are so many delicious ways to sneak avocado into your breakfast recipes, but here are my favorite yummy ideas to try out.
Healthy Avocado Breakfast Recipes: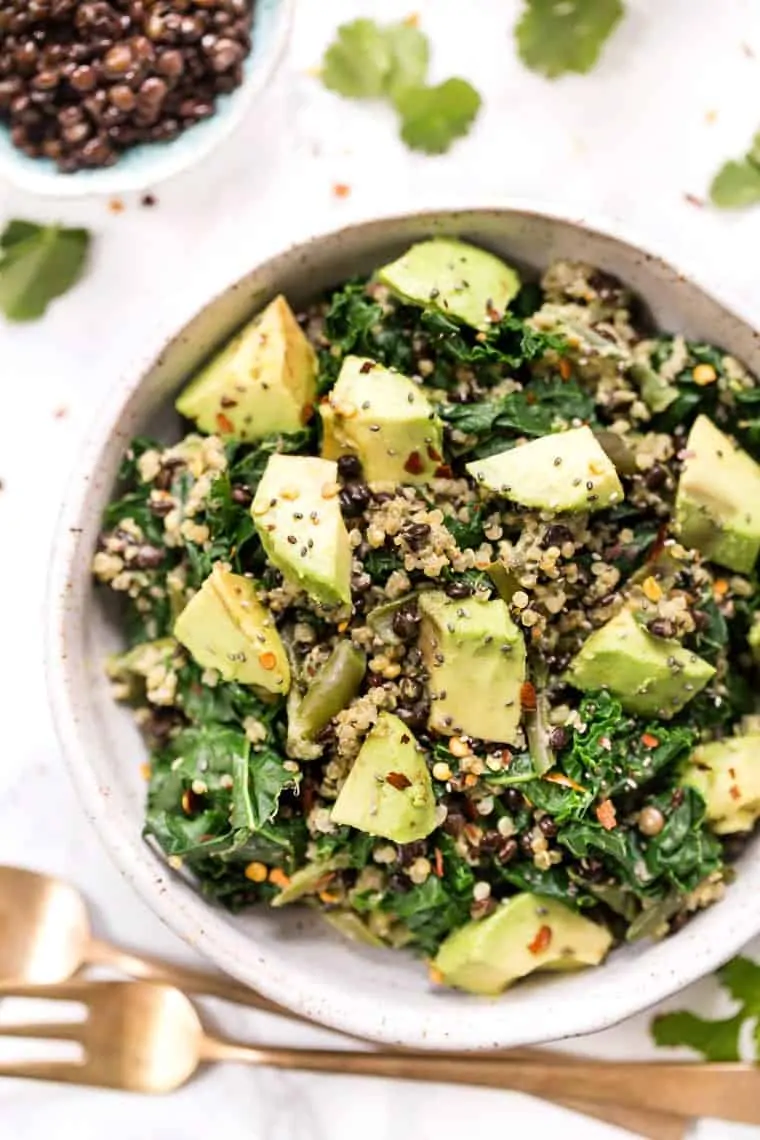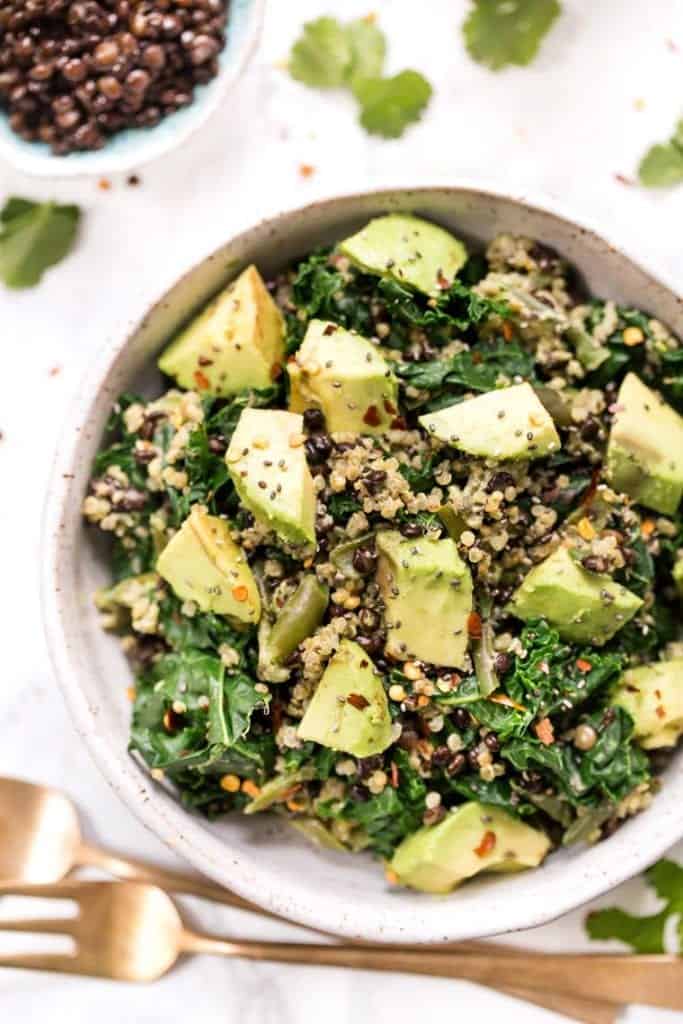 Healthy Avocado Salads
---
Is it even a salad if it doesn't have avocado in it?! 😉 Here are some of my favorite clean eating salads with avocados. These easy salad recipes use up so many amazing fresh ingredients like corn, tomato, blueberries, kale, and more. Take your pick! Adding avocado to your salad is a great way to add more healthy fats. The fat in your salad will make it more substantial and filling!
Healthy Banana Muffin Recipes: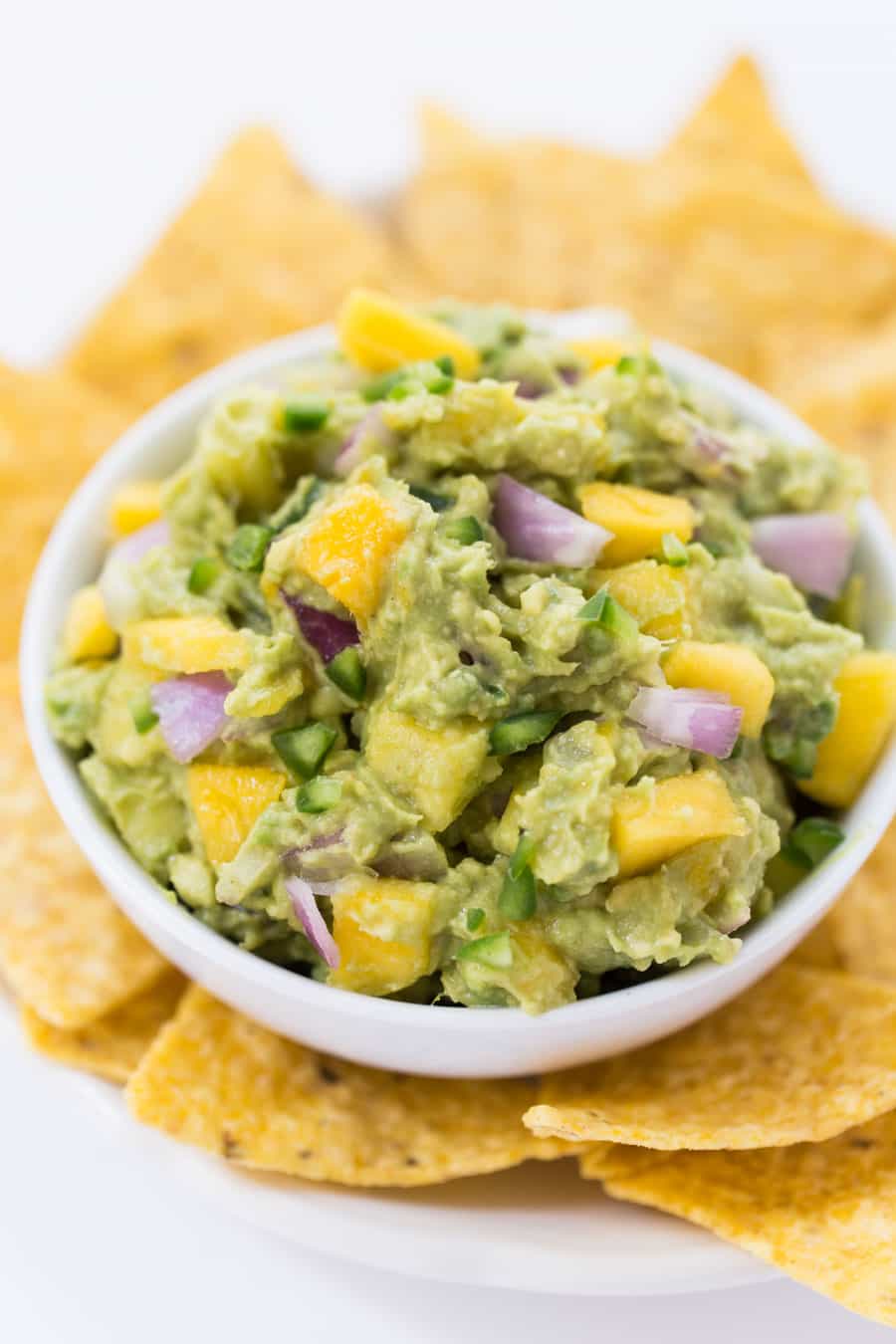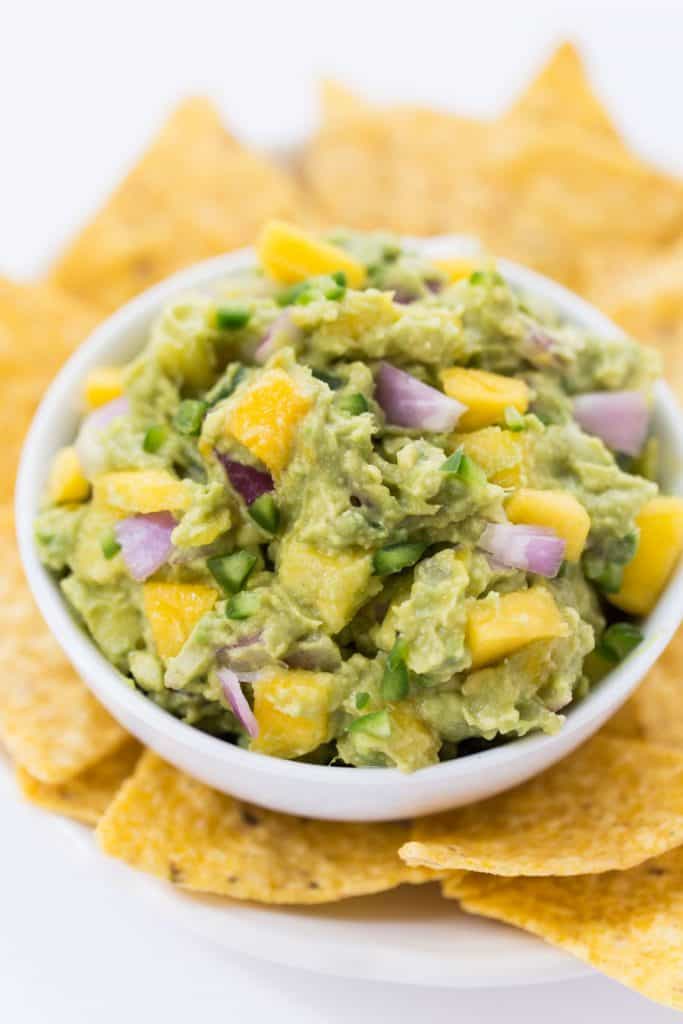 Homemade Guacamole & Salsa Recipes
---
The absolutely BEST way to use avocado in my opinion is guacamole. Who doesn't love some guacamole?! We can't forget about our GUAC! Here are the best simple guacamole and salsa recipes – including my famous Spicy Mango Guacamole. These recipes are great to take to any potluck or party, they're total crowd-pleasers!
The Best Homemade Guacamole and Salsas: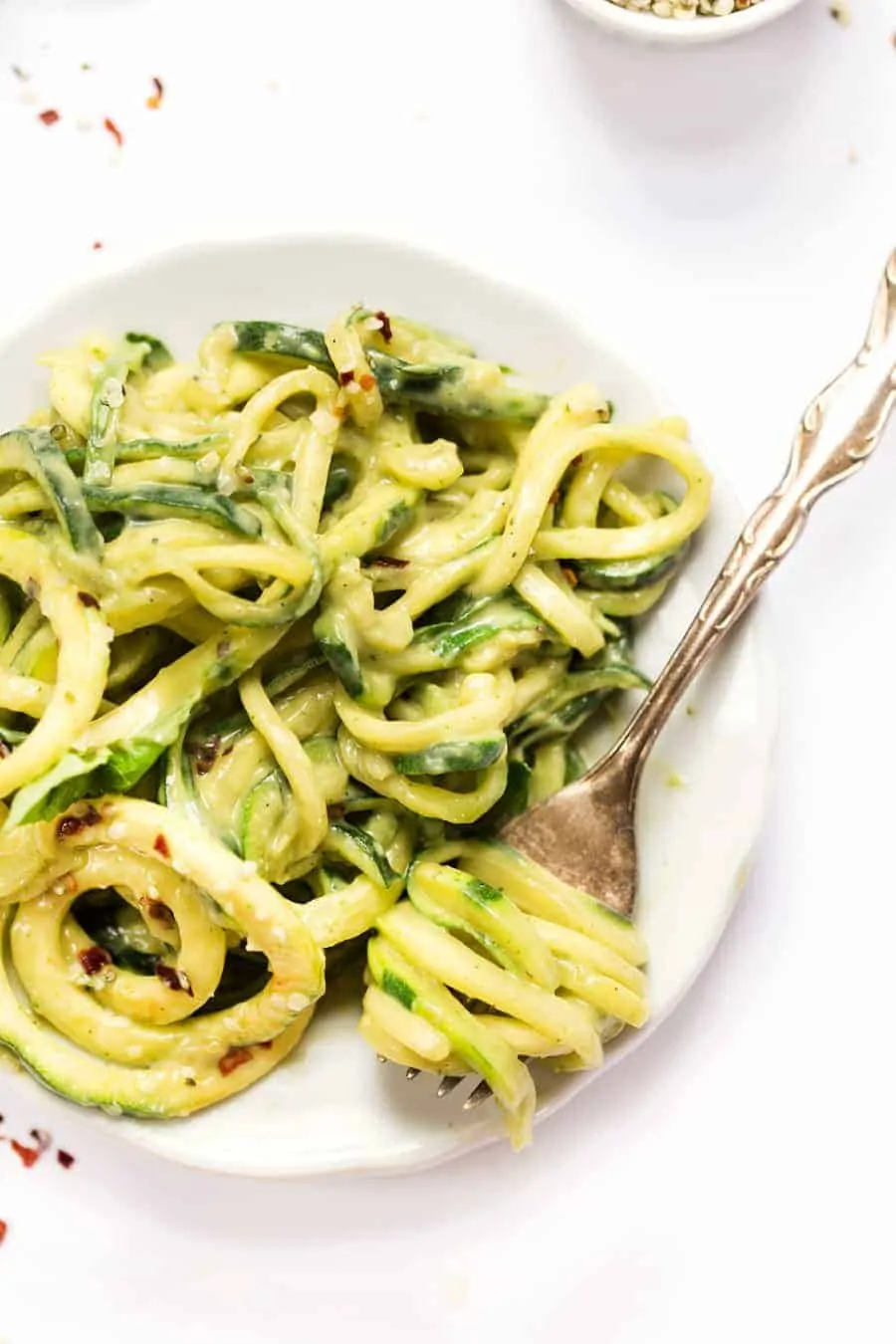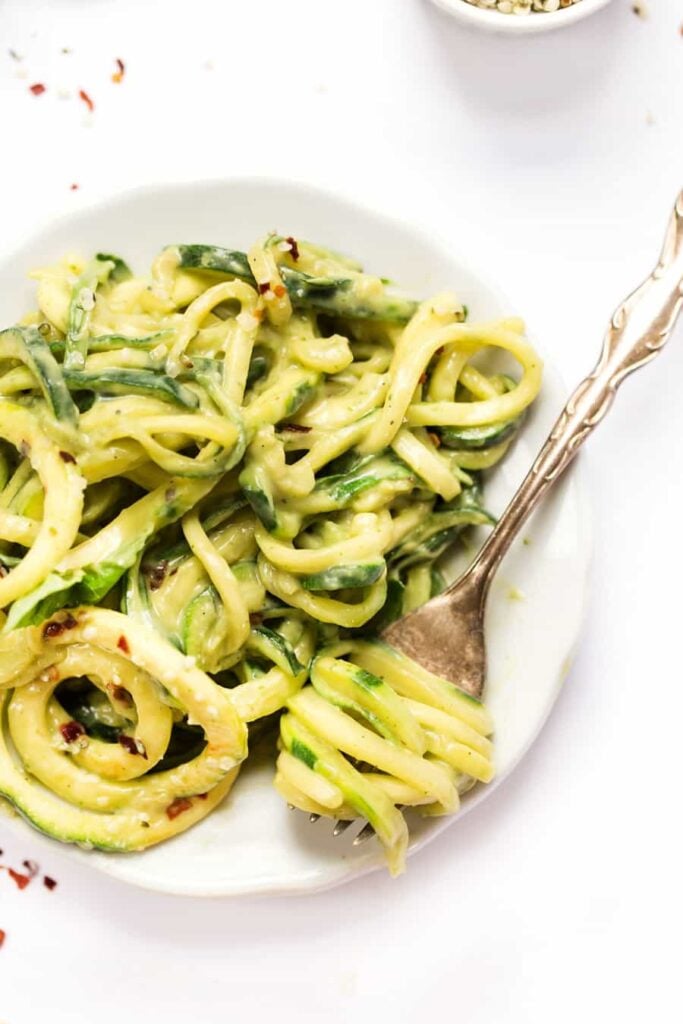 Lunch and Dinner Recipes with Avocado
---
Luckily, there are SO many amazing ways to use avocado in your lunch and dinner recipes, it was hard to narrow it down here! These are the best of the best ways to use avocado in your meals. I've chosen healthy recipes that use avocado in pretty unique ways, and are sure to impress your family at dinnertime!
Super Healthy Avocado Lunch + Dinner Recipes: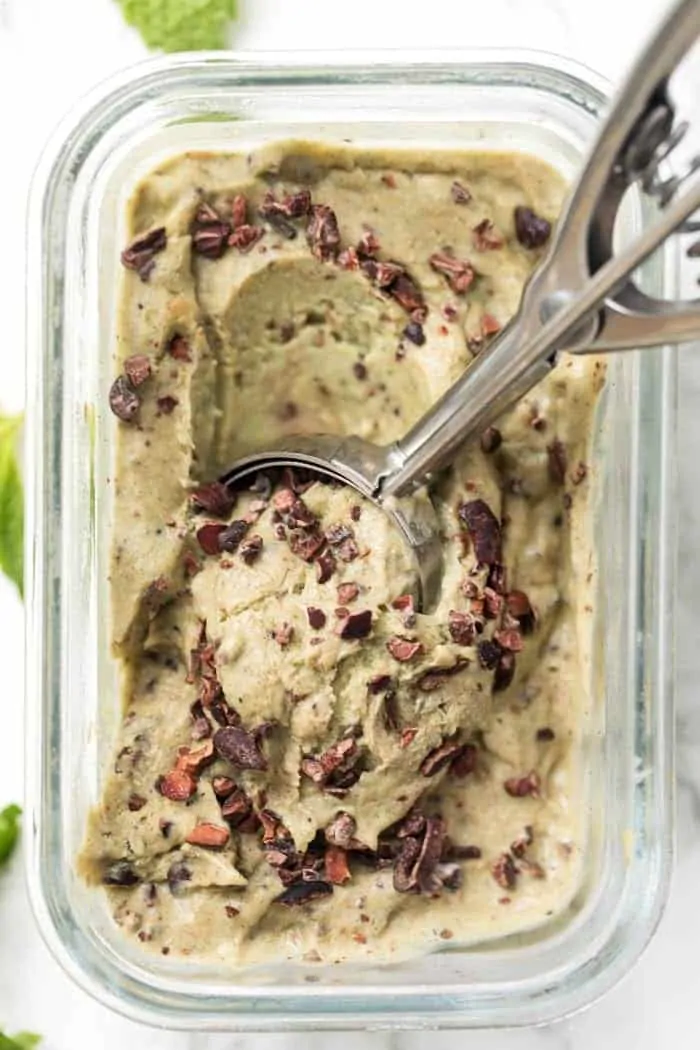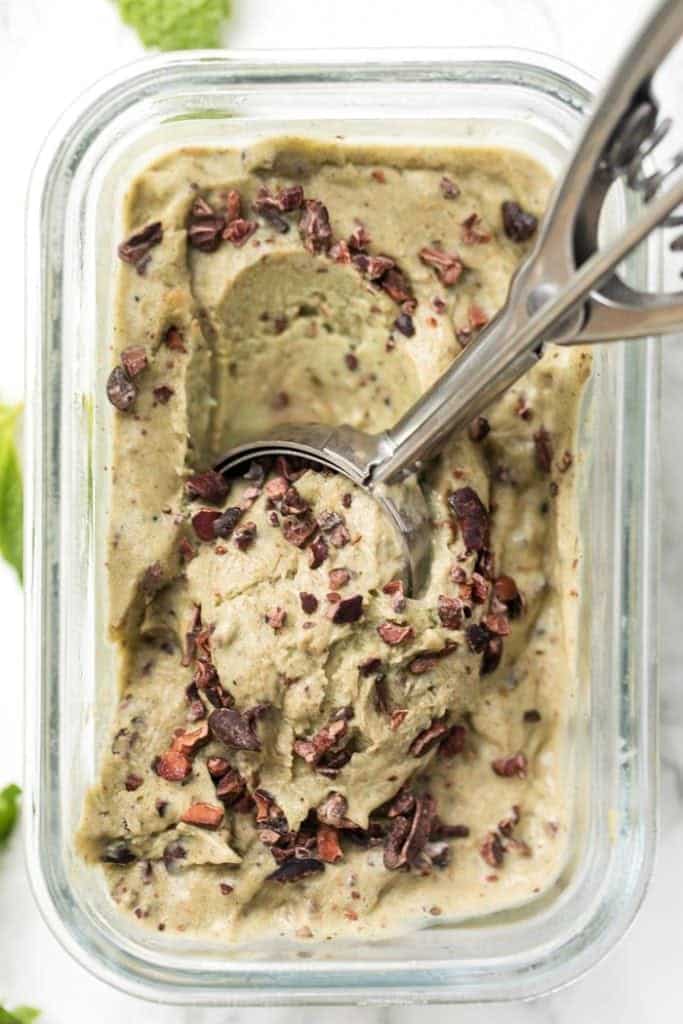 Avocado Desserts
---
I know, I know, avocado in brownies might sound a little strange. At first, I was skeptical too. But take one bite of any of these recipes, and you'll be hooked on avocado desserts for life! Here are my very favorite ways to use avocado in your sweet treats.
Healthy Avocado Dessert Recipes:
More Healthy Avocado Recipes
---
Lastly, we have our miscellaneous recipes. Just a few more ideas for using up avocados in case you haven't already found something delicious to try! These are some quick & simple recipes that don't fit into the categories above, but are still absolutely drool-worthy.
Our Miscellaneous Healthy Avocado Recipes:
Your Favorite Avocado Recipes?
So…what about you!? These are just some of my favorite avocado recipes, but I'd love to hear from you. If you have any go-to ways to use avocado that we've missed here, let us know in the comments. Or comment below YOUR favorite avocado toast creation!
⇣ PIN FOR LATER ⇣