Cozy soup recipes are a staple in our home, especially during the winter months! Today we've gathered up 20 of our favorite vegan soup recipes that are packed with flavor, good-for-you ingredients and all freezer-friendly too!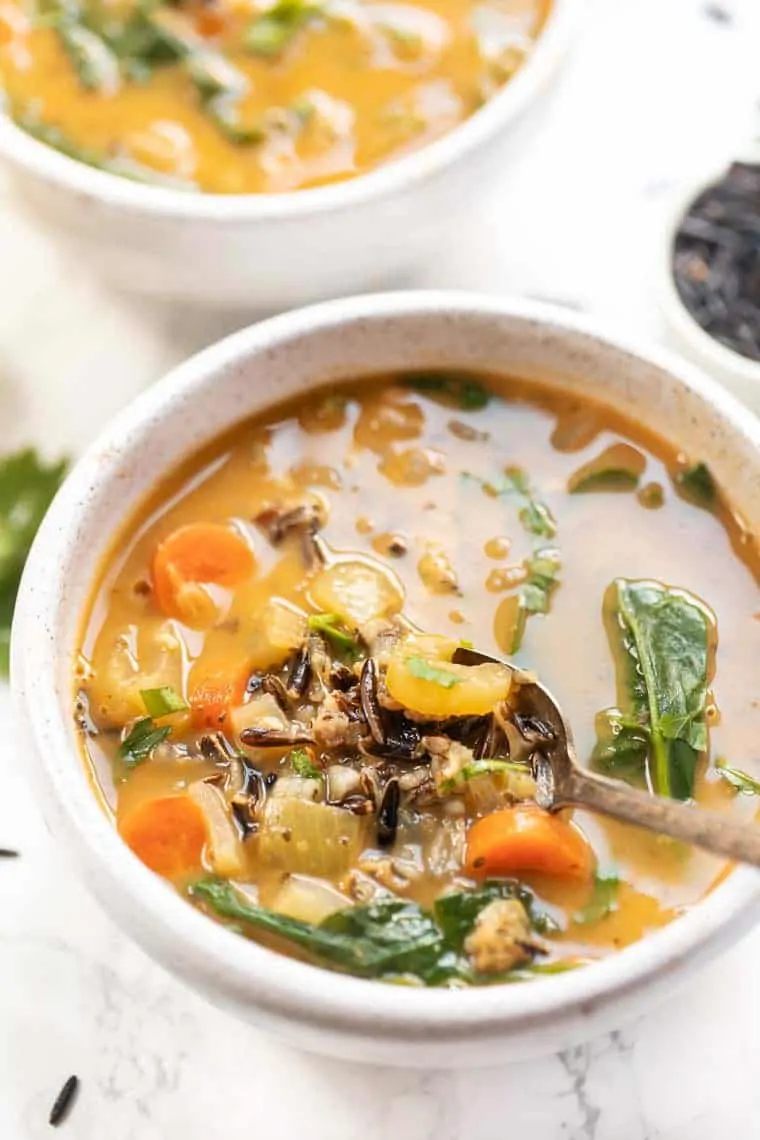 It's been SO chilly lately and cozy soup recipes have been calling my name! January so far has been all about getting back into a routine and getting back on track with my eating. December was full of eating and drinking, which ended up having a huge impact on my digestion. I've been feeling tired, sluggish, and not regular, which has caused issues with my sleep and confidence levels.
Since it's also a time of year when we crave curling up on the couch and staying warm, I figured rounding up some easy and healthy soup recipes was the perfect move. All these vegan soup recipes are loaded with nutritious ingredients and are great for healing the gut.
Creamy soups are my own personal favorite, but this list has all kinds of unique soup recipes so everyone will find something to love. Whether you love easy slow cooker recipes, spicy soups, or chunky soups loaded with ALL the veggies, you're in the right place!
There's sure to be something for everyone on this list, so don't forget to pin this post so that you can come back to this list over and over again!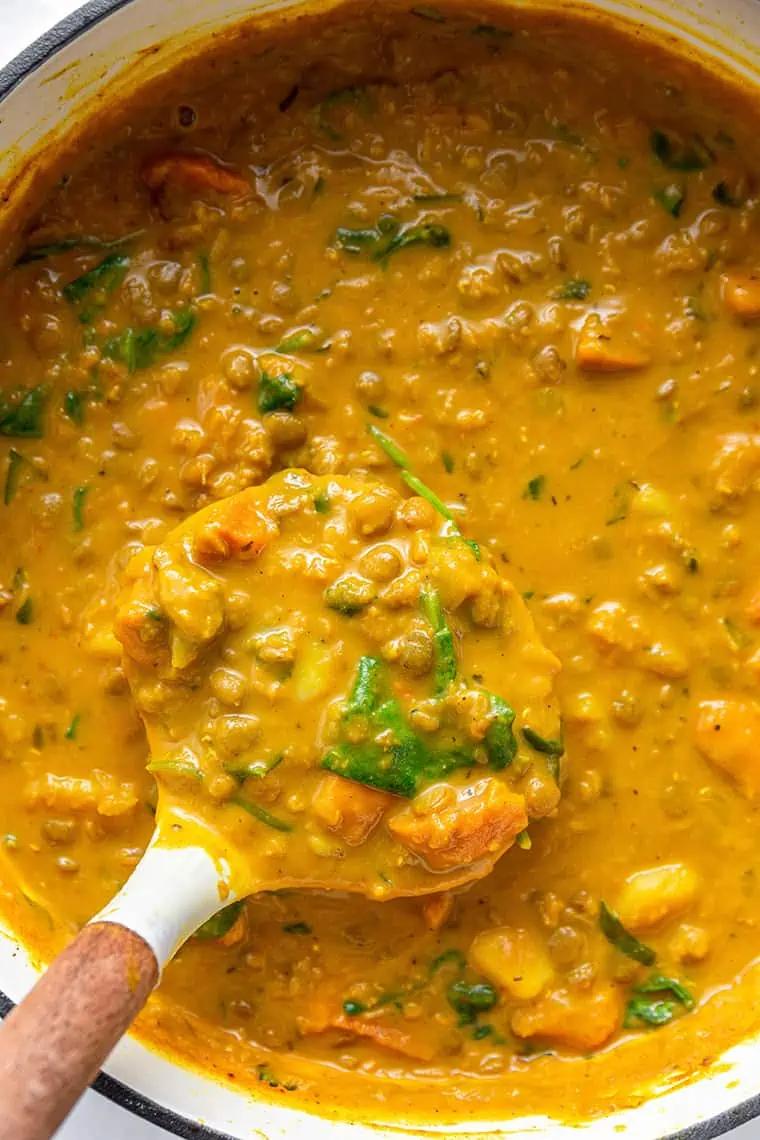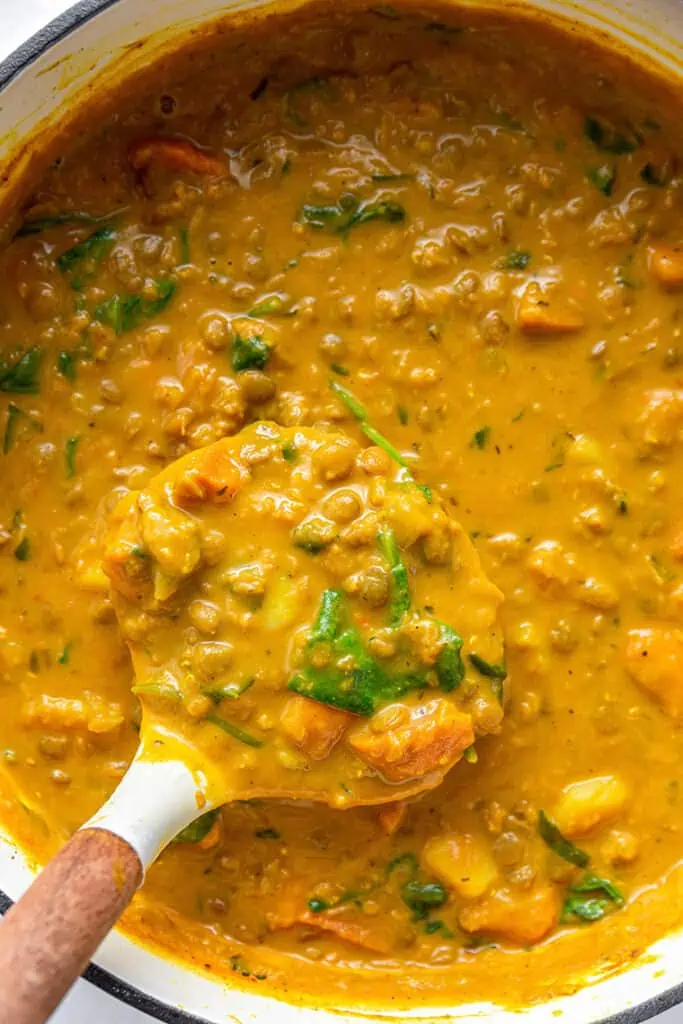 How to Make Vegan Soups Creamy
There are a few easy ways to make your vegan soup recipe nice and creamy.
Blend it up. The simplest way is to blend the soup in a high-powered blender until it's smooth.
Use non-dairy milk/cream. Swap whatever milk or cream is in your traditional recipe with a non-dairy version. For thicker cream-based soups, coconut milk or cashew cream are great options.
Add cashews. If you don't have cashew cream on hand, you can also add your raw cashews directly into the soup and cook them with everything else. Then when you blend the soup up, it will essentially create the cashew cream in one step.
Can These Soup Recipes Be Frozen?
The great news is that almost all soups freeze beautifully! Simply store them in an airtight container or freezer bag for up to 3 months; they can be thawed in the refrigerator or reheated from frozen.
How to Store and Reheat Leftover Soup
These soups are all healthy meal prep options for lunch or dinner, so you might want to double the recipes! Store them in an airtight container in the refrigerator for 4 to 5 days and reheat them on the stovetop or in the microwave.
⇣

PIN FOR LATER

⇣