So what is almond flour anyway? And how do you use it? Consider this post your ultimate guide to almond flour, with tips on how to use it and store it. Let's go!
When it comes to gluten-free flours, almond flour is one of the OGs. Before we were figuring out how to use cassava and tigernut flour to make muffins, almond flour was a staple in most gluten-free households.
Almond flour has been around for a long time, and it's a go-to for those who are gluten intolerant or following a low-carb or keto lifestyle. And unlike some of those newer gluten-free flours—we're looking at you, tigernut!—it's a flour you can find in just about every grocery store these days.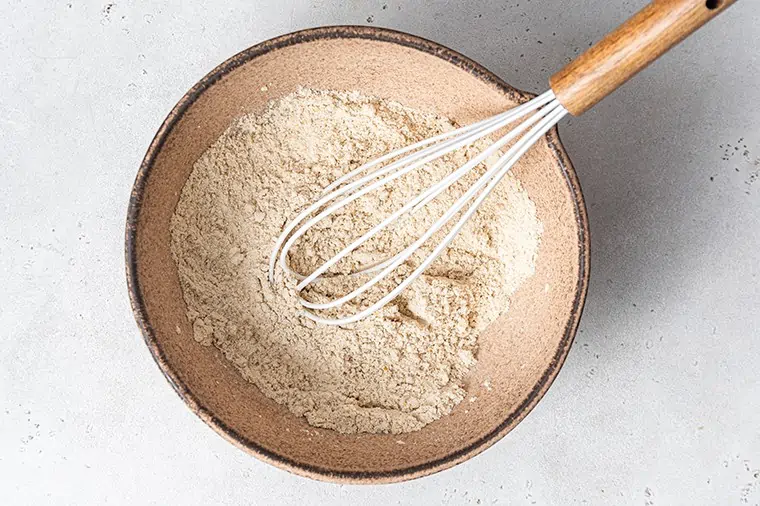 What Is Almond Flour?
Almond flour is simply ground blanched almonds. That's it!
The almonds are ground into a powder, although it's not quite as fine as traditional wheat flour.
Almond flour is a fantastic option for those seeking a gluten-free alternative to wheat flour, but it's important to understand that almond flour doesn't behave like regular flour in baking. It has its own quirks and there are some tricks you need to know in order to achieve delicious results.
Almond Flour vs. Wheat Flour
Let's talk about the differences between almond flour and regular flour. What is almond flour like compared to wheat flour?
Traditional all-purpose flour is wheat, while almond flour is a product of nuts. This means that almond flour has a much higher fat content than regular flour, but also a lower carb content compared to regular flours—which is why it's so popular in the keto community.
The fats in almond flour are mostly healthy unsaturated fats, which are beneficial for your body. Plus, because of its high fat content, almond flour is much more filling, keeping you satisfied for longer. You know that crash you get after eating a donut or muffin made with regular flour? You don't get that with almond flour!
Another key difference is the fact that wheat flour has gluten. This, of course, is what you want to avoid if you're on a gluten-free diet, but the downside is that it means almond flour doesn't have the same elasticity as regular flour. Because of this, it's important to use other ingredients or techniques (like adding xanthan gum or extra eggs) to help bind the ingredients together and give baked goods the right texture.
Using Almond Flour in Baking
With so many differences between almond flour and wheat flour, you may be wondering how you can use it successfully in baking.
Well, that's where the fun begins. And by "fun," I mean: science!
Almond flour works best in recipes that call for a lighter and fluffier texture, such as cakes, cookies, and pancakes. For something where you want some chewiness—like a bagel or sandwich bread—almond flour is going to let you down. Basically, our first science lesson is to work with almond flour, not against it.
As mentioned above, you'll also need to make some adjustments to the other ingredients in a recipe. This means almond flour is not something you can make a measure-for-measure swap with for all-purpose flour. Instead, the entire recipe will need to be reformulated.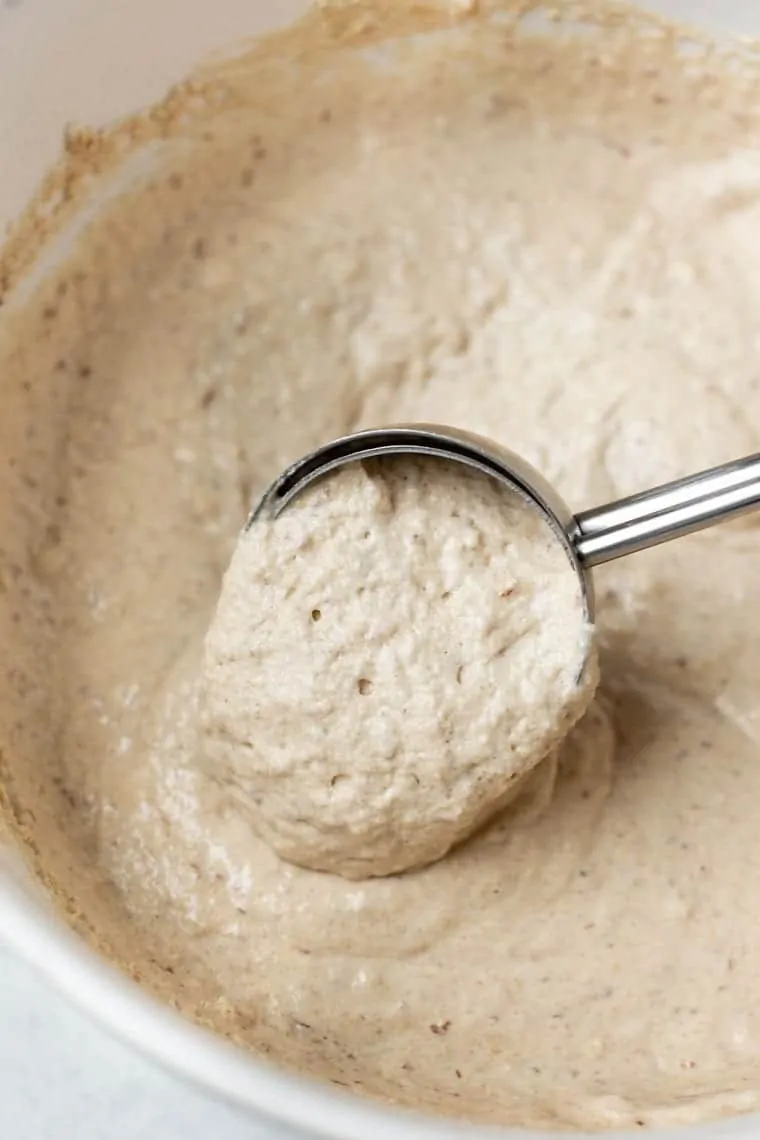 More Questions About Almond Flour
In addition to "what is almond flour," you might have a few more questions about this gluten-free flour. Here are some answers!
Is Almond Flour Gluten-Free?
Yes, almond flour is naturally gluten-free, so it's safe for people with celiac disease or gluten intolerance to consume.
Is Almond Flour Healthy?
Almond flour is definitely a healthy option. It contains mostly unsaturated fats and it's lower in carbs, making it a great choice for those following a low-carb or keto diet. It also has a good amount of protein, fiber, and essential vitamins and minerals such as vitamin E, magnesium, and iron.
Is Almond Flour Keto?
Yes, almond flour is a popular choice for those following a keto diet thanks to its relatively high fat content and low carb count. You'll find it in all kinds of keto recipes!
Does Almond Flour Go Bad?
Like any other flour, almond flour can go bad if not stored properly—and unfortunately, it's actually more prone to spoiling because of the high fat content. Once you open your almond flour, I recommend refrigerating it to extend its lifespan. If you don't use it often, you can even freeze it. Check for any signs of spoilage, such as an off smell or color, before using almond flour in your recipes.
Is Almond Meal the Same as Almond Flour?
Almond flour is made from blanched almonds that have had their skins removed before being ground into a fine powder. This results in a lighter color and finer texture. On the other hand, almond meal is made from whole almonds—skins included—that have been coarsely ground, resulting in a slightly heavier and grainier texture. Almond flour is better for lighter and fluffier baked goods, while almond meal is great for adding texture to dishes like coatings or crusts.
Can You Substitute Almond Flour for Regular Flour?
Yes and no. As mentioned earlier, almond flour and regular flour have different properties, so you can't substitute it 1:1 in recipes the same way you can with a measure-for-measure gluten-free flour blend. With some study and practice, you can start making tweaks to recipes in order to use almond flour in place of wheat flour. In the meantime, though, I recommend sticking with recipes that were specifically developed for almond flour.
15 Almond Flour Recipes to Try
Now that we've answered, "what is almond flour?", here are my favorite recipes for putting it to use.
More Recipe Roundups