Here are some super easy and simple recipes to show you what to cook when you don't feel like cooking! Including healthy breakfast, lunch, and dinner ideas for any day of the week!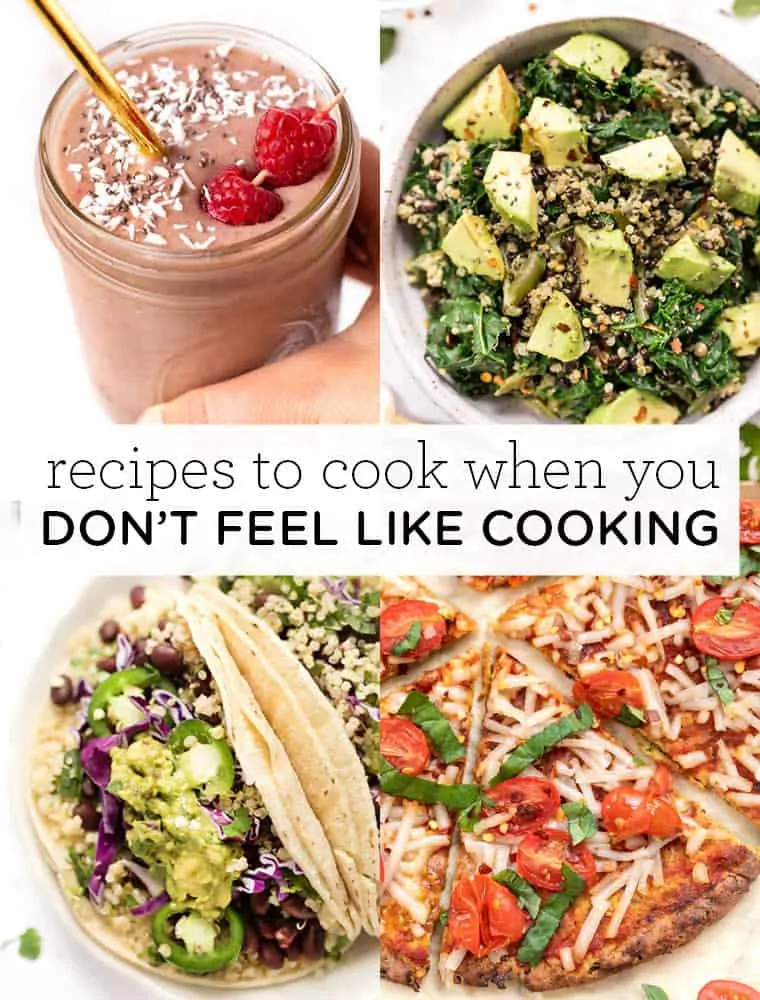 Do you ever walk into your kitchen and just kind of sigh? Like you have this feeling that cooking is the last thing you want to do?
It might be surprising to you since I cook for a living, but there are many days when I have no desire to cook at all. But I also know how important fueling my body is and I don't like to rely too heavily on takeout.
That's where today's post comes into play. We're talking about all the recipes you can make and what to cook when you don't feel like cooking. And I've got you covered for breakfast, lunch, and dinner ideas!
What To Cook When You Don't Feel Like Cooking
When I don't feel like cooking, the first thing I focus on is time. If I can make something that requires no cooking, great, but more often than not, I'll be happy to settle for something that just doesn't require much time or effort.
In today's post we're talking all about my favorite recipes – and types of recipes – that I turn to when I don't feel like cooking a meal. My hope is that you can bookmark this page (or pin it!) and come back to it whenever you need a little inspiration as well.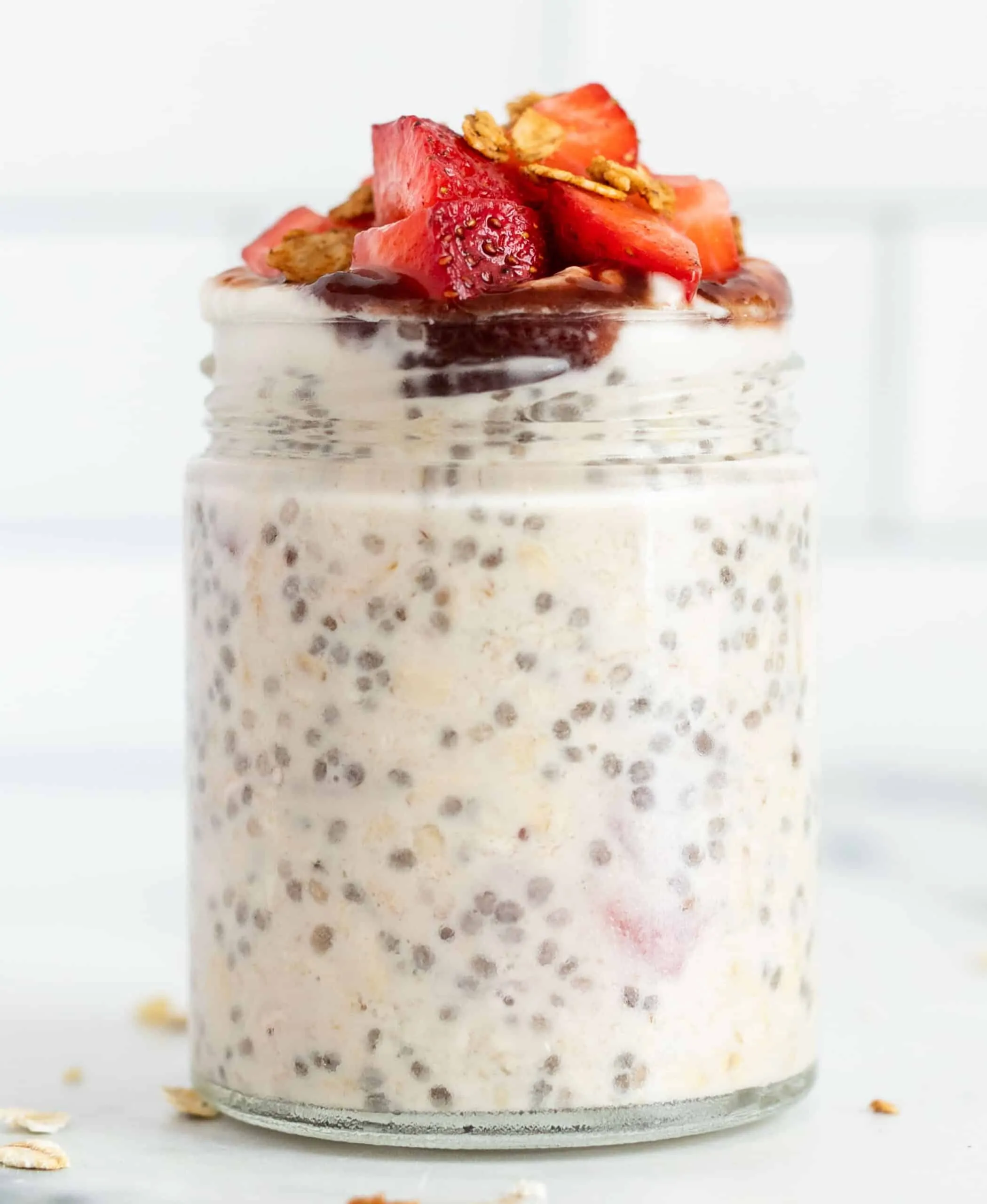 Healthy & Easy Breakfast Ideas
We're kicking things off with breakfast because I know it's something people struggle with. Especially if you have kiddos and constantly find yourself in a chaotic morning routine. Here are my favorite types of recipes to make for breakfast when I don't feel like cooking:
Smoothies
Overnight Oats
Oatmeal
Now, let's dig into each of them with recipe links so you can actually make some of these recipes.
Smoothies
Smoothies are a great option because you can throw everything into a blender, blend it up and you've got breakfast (or lunch) ready in about 2 minutes. I even sometimes make smoothies for dinner when I'm reallllly feeling it.
My favorite smoothie recipes:
Chia Pudding
Chia pudding is the perfect thing to make for breakfast when you don't feel like cooking because it's high in nutrients (protein, fiber and healthy fats) and it's super simple to prepare.
My favorite chia pudding recipes:
Overnight Oats
Similarly to chia pudding, overnight oats are another great option for what to cook when you don't feel like cooking. It's just as easy to make and you can create all sort of flavors!
My favorite overnight oats recipes (or quinoa!):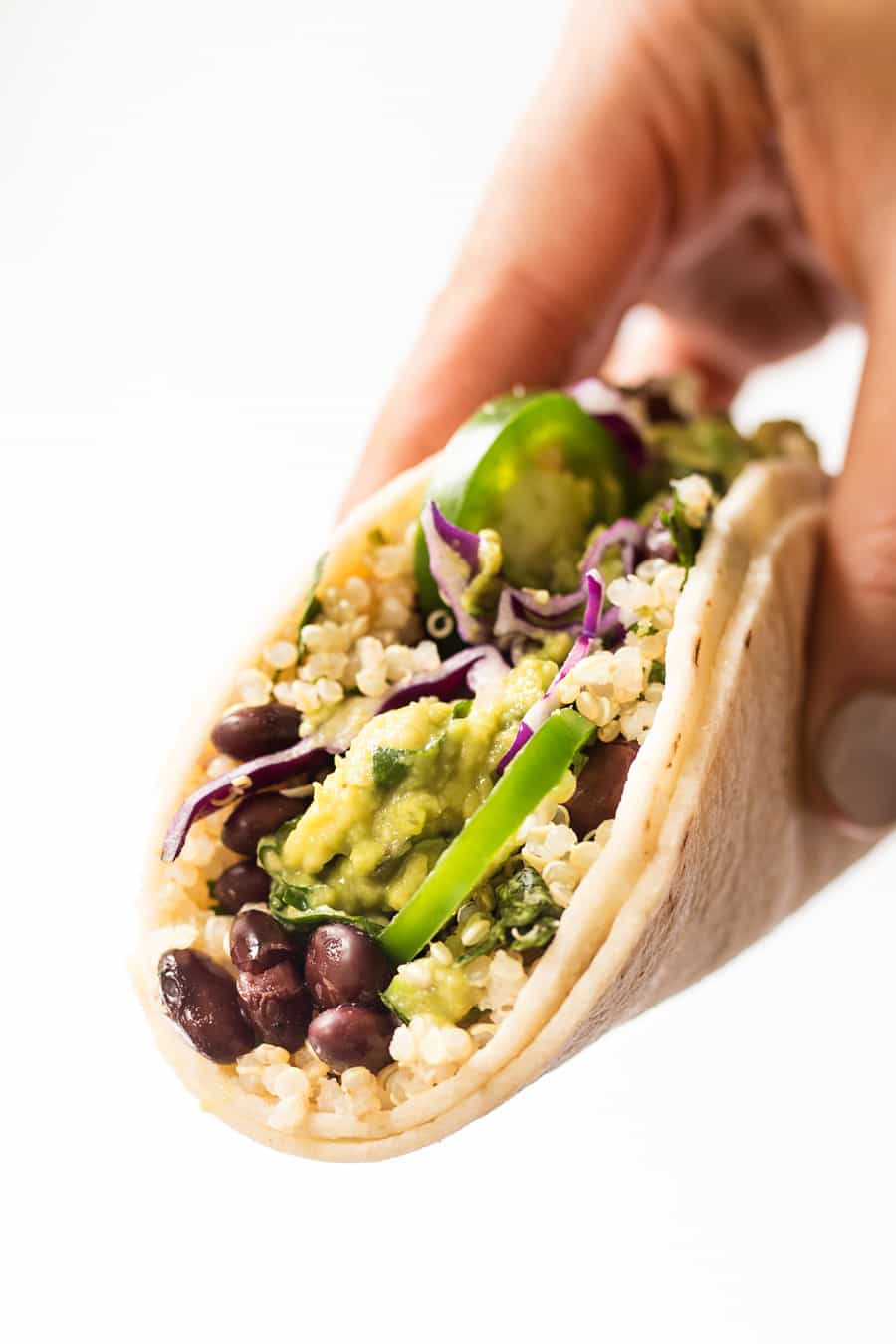 Easy Lunch & Dinner Ideas
So we've covered breakfast, but what about lunch and dinner? If you're not on the meal prep train yet, that's a great place to start. But if meal prep just isn't on your radar/in your future, here's what to cook when you don't feel like cooking 😉
Salads
Tacos
Pasta
Slow Cooker Recipes
Instant Pot Recipes
And just like last time, I've got recipes for you to make and try!
Salads
Let's start with salads. Salads are something you can prep super easily and take just a few minutes to make. I'm including salad recipes that don't need you to actually cook anything!
My favorite (no-cook) salad recipes:
Tacos
My personal favorite go-to is tacos. Tacos are easy to make, they're quick AND you can pretty much put anything you want inside.
My favorite healthy taco recipes:
Pasta
I'm adding pasta to this list because it's pretty easy to make. The one thing with pasta, it does take a bit of a time investment. You might still need to do some sauteing or cooking with these recipes, but in general, they're easy to make!
My favorite healthy pasta recipes: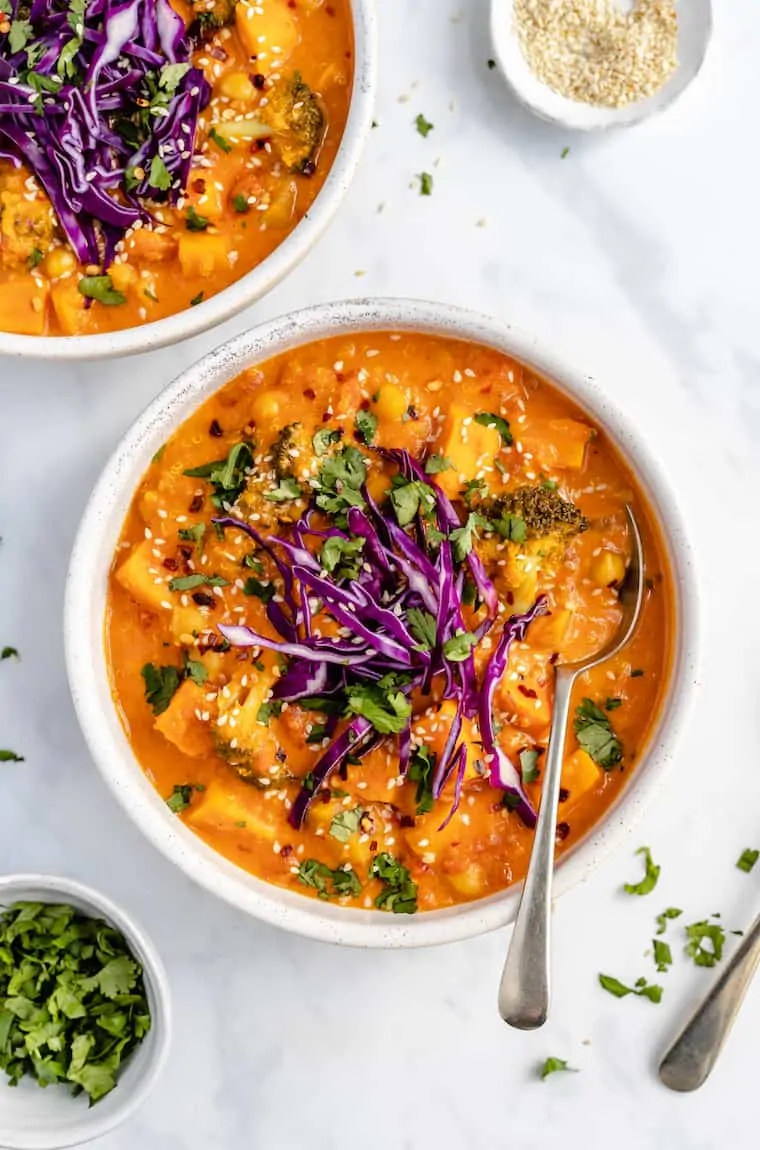 Slow Cooker Recipes
Next on the list are actually two categories that fall in the "cooking methods" category. First, we've got slow cooker recipes. For the slow cooker, it's basically just dump everything into the cooker, turn it on and walk away. If you've got a few hours to wait, they're a great option!
Instant Pot Recipes
Last on my list is the Instant Pot. If you don't have an Instant Pot, you can skip this section (or adapt them to work in a slow cooker), but if you do, then you'll know they're perfect for those times you don't feel like cooking. Similarly to the slow cooker, the Instant Pot is just dump and walk away, except it definitely cooks things faster!
My favorite Instant Pot recipes:
Or if you want even more inspiration, check out my list of the best vegetarian Instant Pot recipes!