Here's a list of the 50 recipes using chickpeas! We've got everything from breakfast, hummus recipes, lunches + dinners, and even desserts. We're giving you so many delicious ideas to use up chickpea flour, hummus, and canned garbanzo beans!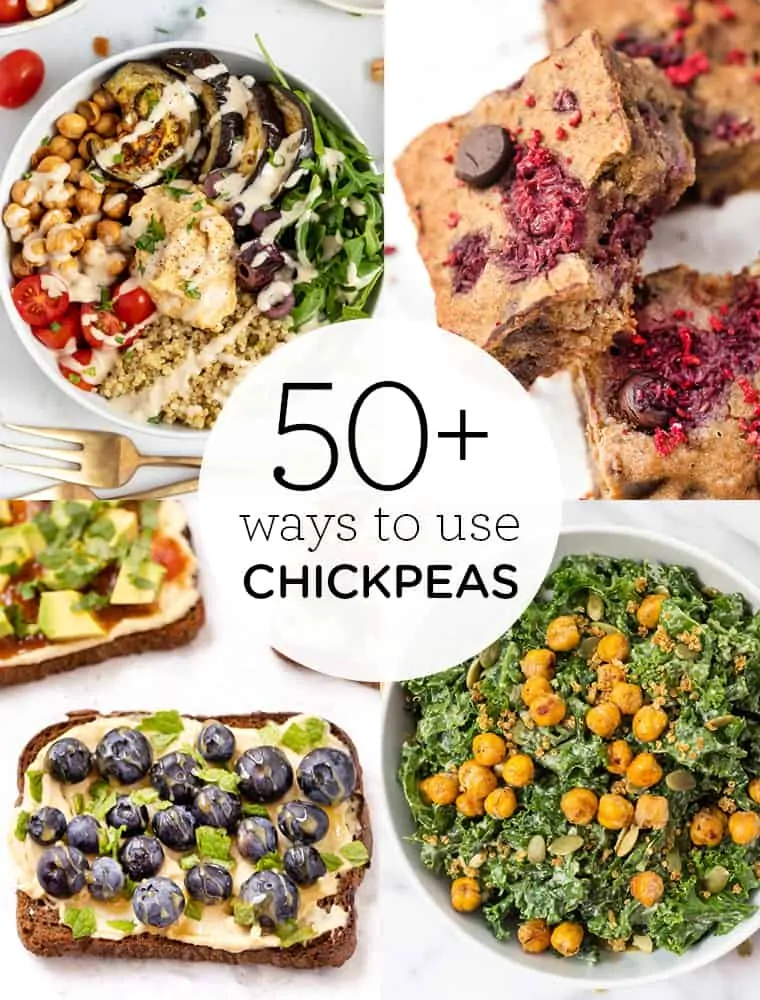 Chickpeas, garbanzo beans, no matter what you call it – they're one of my favorite beans! I feel like chickpeas are a slightly underrated bean. I see so many recipes that call for black beans, but I personally think chickpeas might be the most versatile of the beans. You can eat chickpeas any time of day; breakfast, lunch, dinner, dessert – you pick, and there's a chickpea recipe for it! Since going mostly plant-based, I've really started to collect a lot of recipes that call for chickpeas. I love that chickpeas are high in protein, so they're great for vegetarians or vegans to add to their diets.
Today I've rounded up over 50 delicious and healthy recipes that use chickpeas. We've got everything you could ever dream of: plenty of amazing hummus recipes, healthy breakfast recipes, chickpea salads, delicious lunch + dinner ideas, and even desserts!
I've chosen recipes that are mostly vegan, vegetarian, and gluten-free, so there's something for everyone to love here! Chickpeas are one of my favorite ingredients to incorporate into a recipe, and I hope you enjoy this list as much as I do. Let me know which recipe you're most excited to try by leaving a comment below!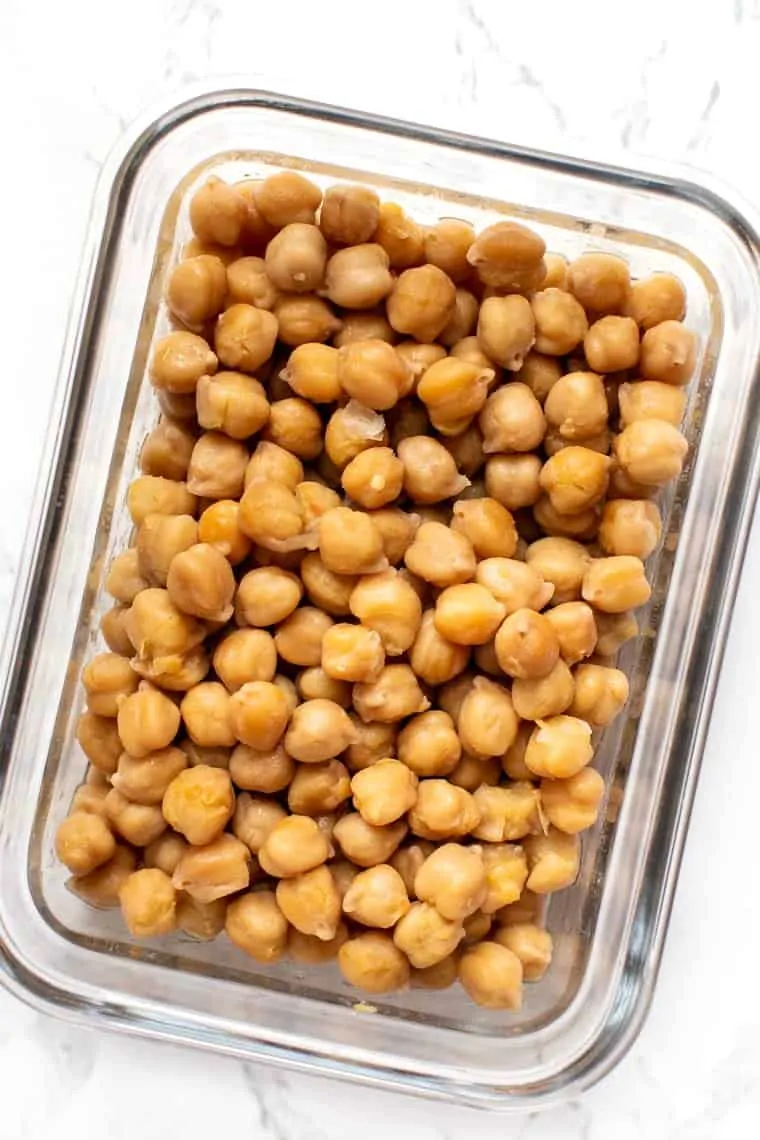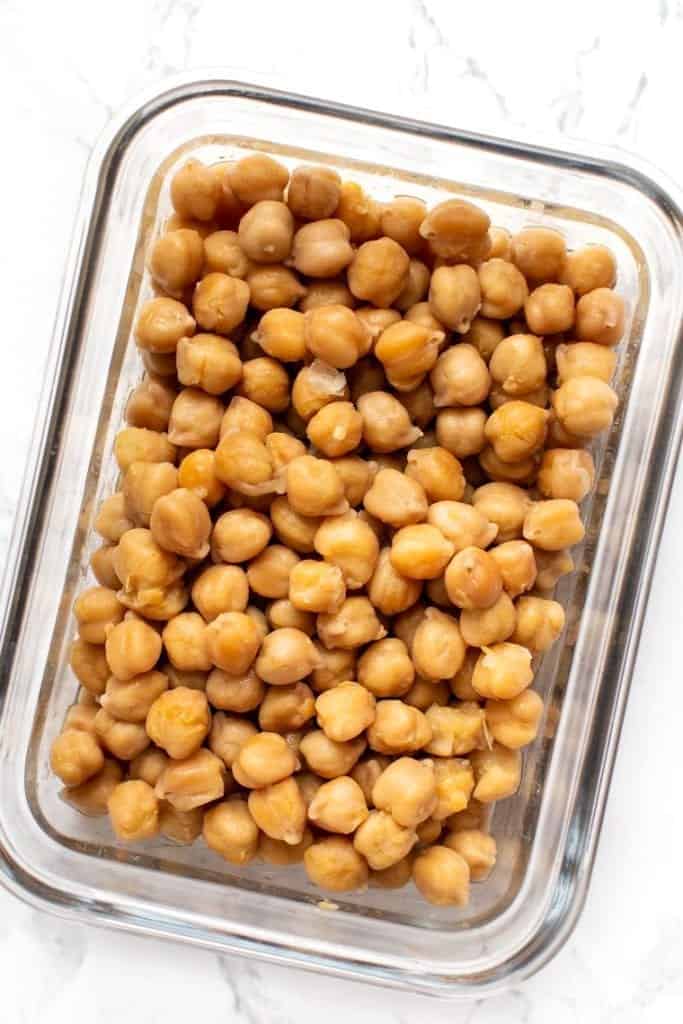 Are Chickpeas Healthy?
Chickpeas are incredibly healthy! Not only are they high in protein, but they're also high in fiber. Adding chickpeas, and other pulses, to your diet have been shown to:
Help lower cholesterol
Support a healthy heart
Help lower blood pressure
Satisfy appetites and reduce cravings
Keep you fuller for longer
There are so many reasons why we should be including beans and legumes into our diets. Those are just a few, but as you'll see in this post, there are also many recipes using chickpeas as well!
Chickpeas: Dried vs Canned
There are two methods for using chickpeas: cooking them at home or buying them in the can.
The benefit of cooking chickpeas at home is that they often have more flavor and a better texture. They're also a bit of a labor of love, so I find I appreciate my homecooked ones more 🙂
Canned, on the other hand, is also a great opinion! Just be sure to buy BPA-free cans, as well as beans that are cooked with seaweed and don't have added salt. That will help with digestion and also make sure you're not consuming more salt than you need to.
Want to try making chickpeas at home? I have a post all about how to cook chickpeas in the Instant Pot.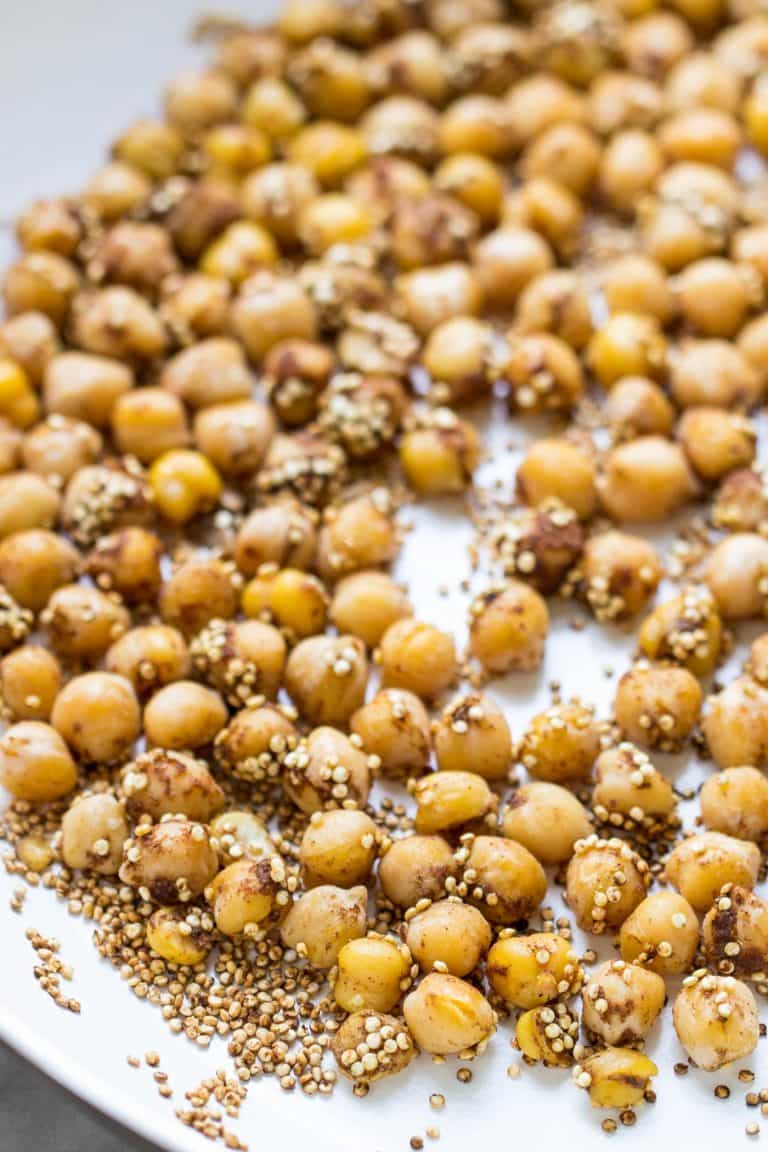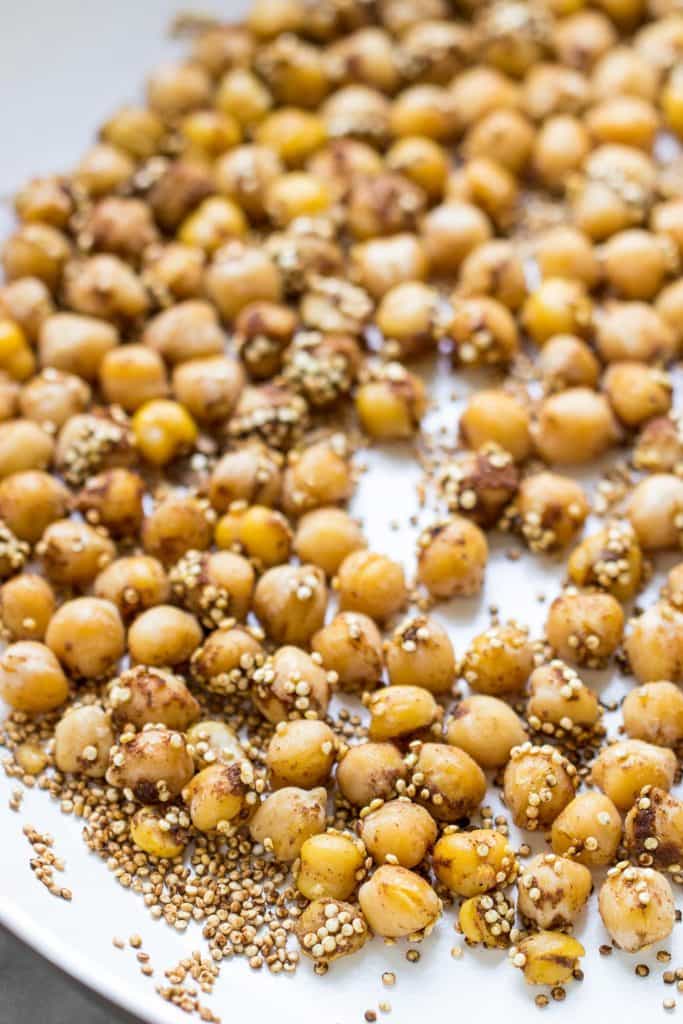 My Favorite Chickpea Products
Here are my recommended chickpea products! I absolutely love these products and try to keep a fair amount of each stocked up at all times.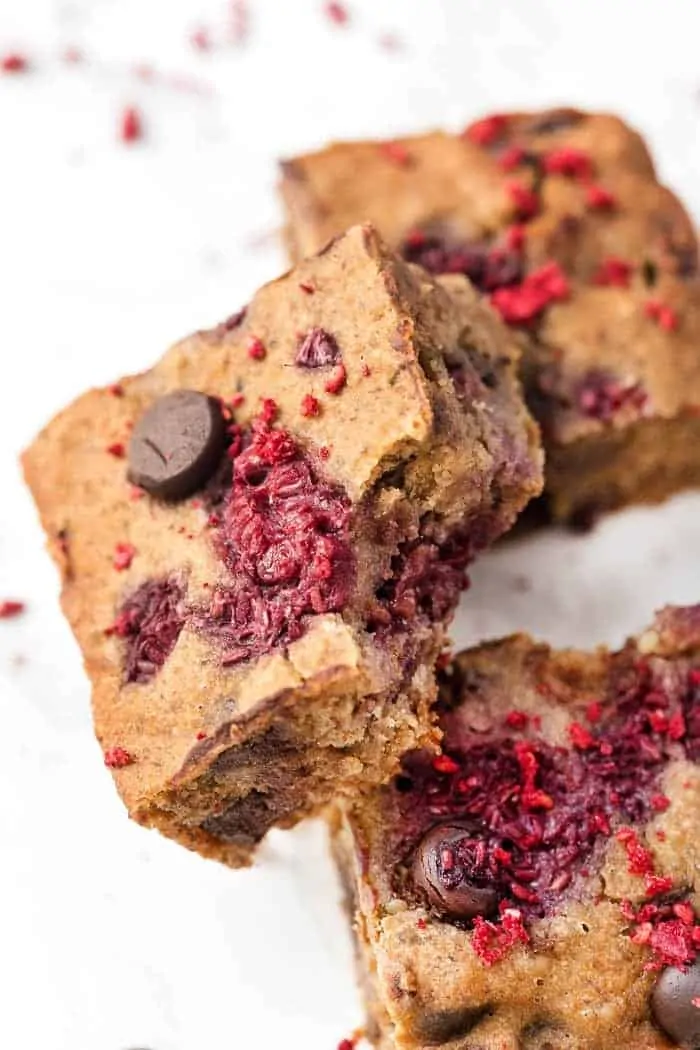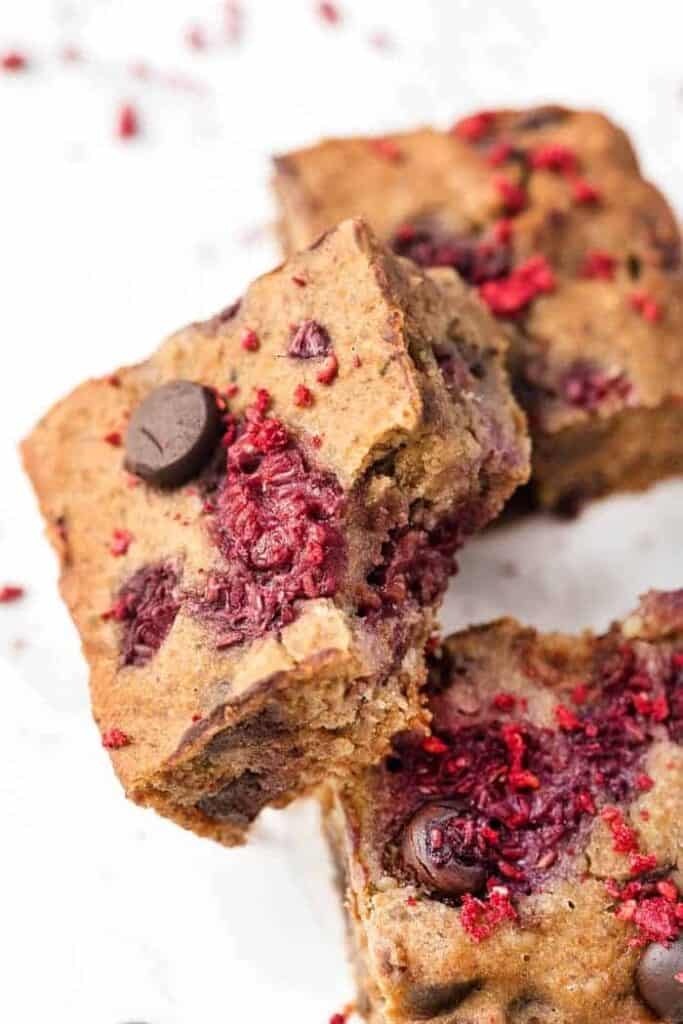 Breakfast Recipes with Chickpeas
---
You may be skeptical about breakfast recipes that call for chickpeas, but rest assured, these recipes are all amazing. Since chickpeas don't have a super powerful taste, they actually pair well with a lot of sweet flavors and breakfast foods. Starting your day with chickpeas also gives you a boost of protein right away! Here are my favorite healthy breakfast recipes using chickpeas.
Healthy Breakfast Recipes:
The Best Hummus Recipes
---
I think the creation of hummus might just be one of the best things that has ever happened to me ;). Hummus is one of my all-time favorite snacks because not only is it super healthy, but it's incredibly satisfying and delicious. Some of my favorite things to dip into hummus are these crackers, radishes, celery, cucumbers, bell peppers, cauliflower or carrots.
Healthy Homemade Hummus Recipes: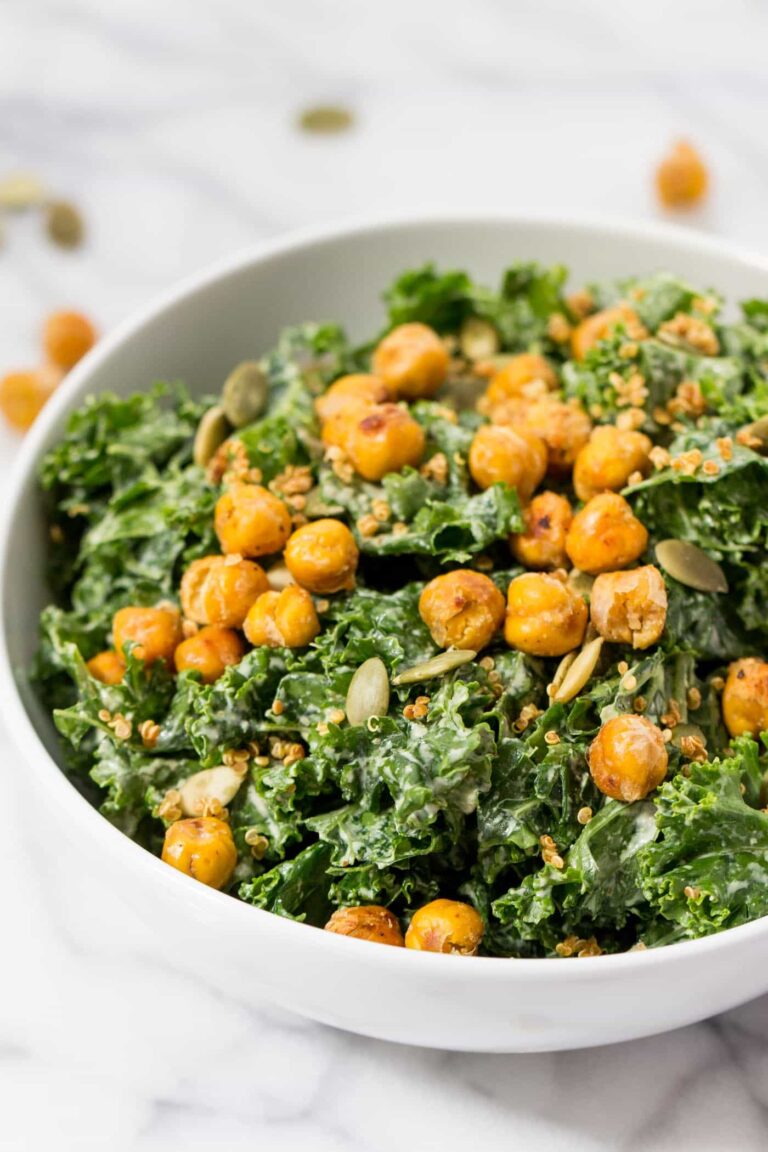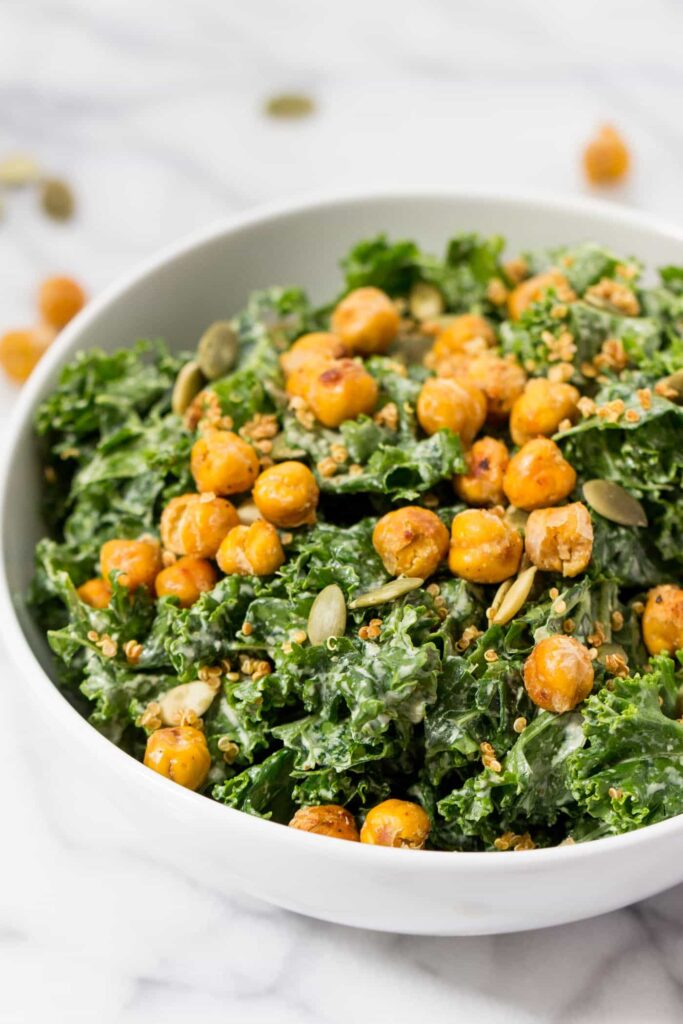 Chickpea Salad Recipes
---
You can pretty much add chickpeas to almost any salad recipe, but here are my very favorite chickpea salad recipes. We've got different flavors going in each of these salads and they're all so delicious. Cold, hot, different toppings, homemade dressings – you're going to find your new favorite salad recipe here! Plus a classic staple in my house: my mason jar salad recipe.
Super Healthy Chickpea Salad Recipes: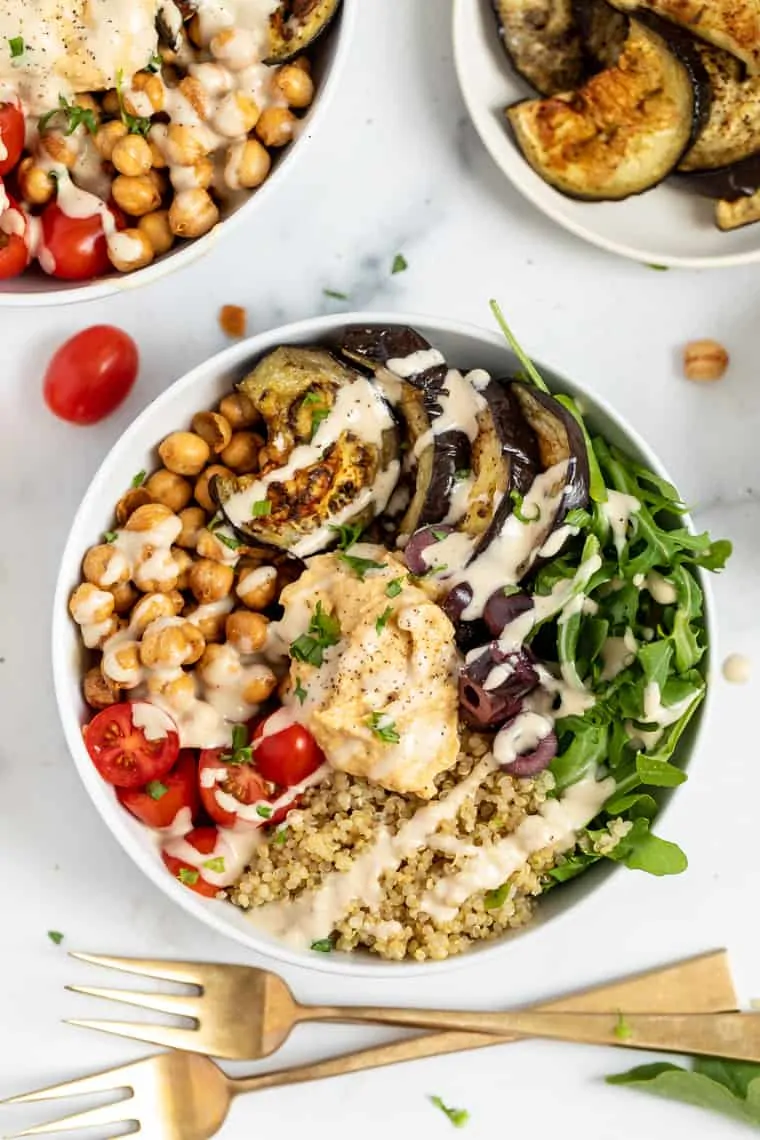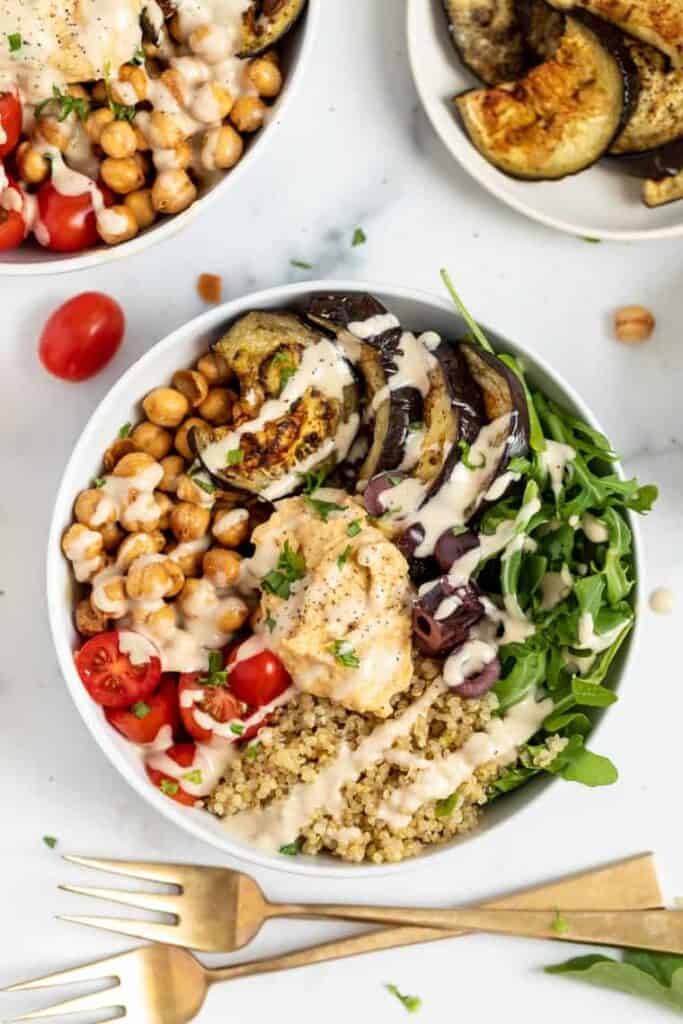 Lunch & Dinner Recipes with Chickpeas
---
I could probably pick 100 recipes to put here, but I've narrowed this section down to the best of the best! Here are the best lunch and dinner recipes that use chickpeas. Quinoa bowls, flatbreads, tacos, curries – we've got it all. Most of these recipes are also freezer-friendly and great for meal prep.
The Best Lunch and Dinner Recipes: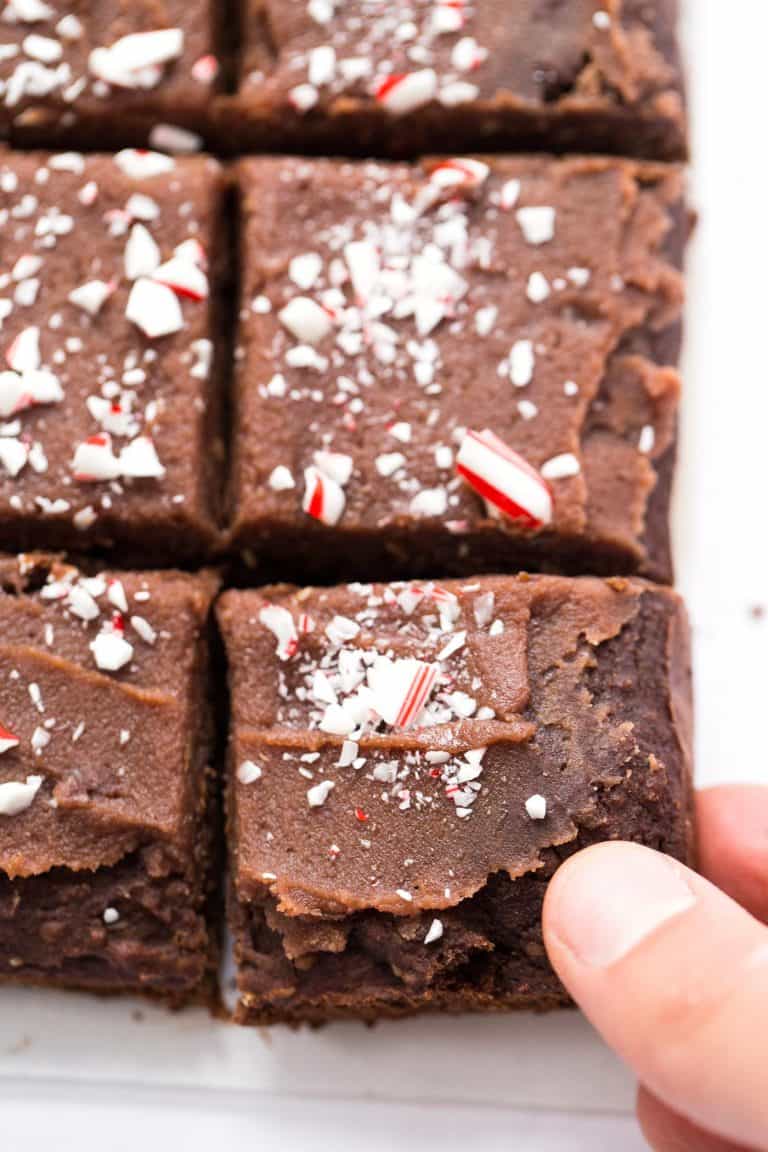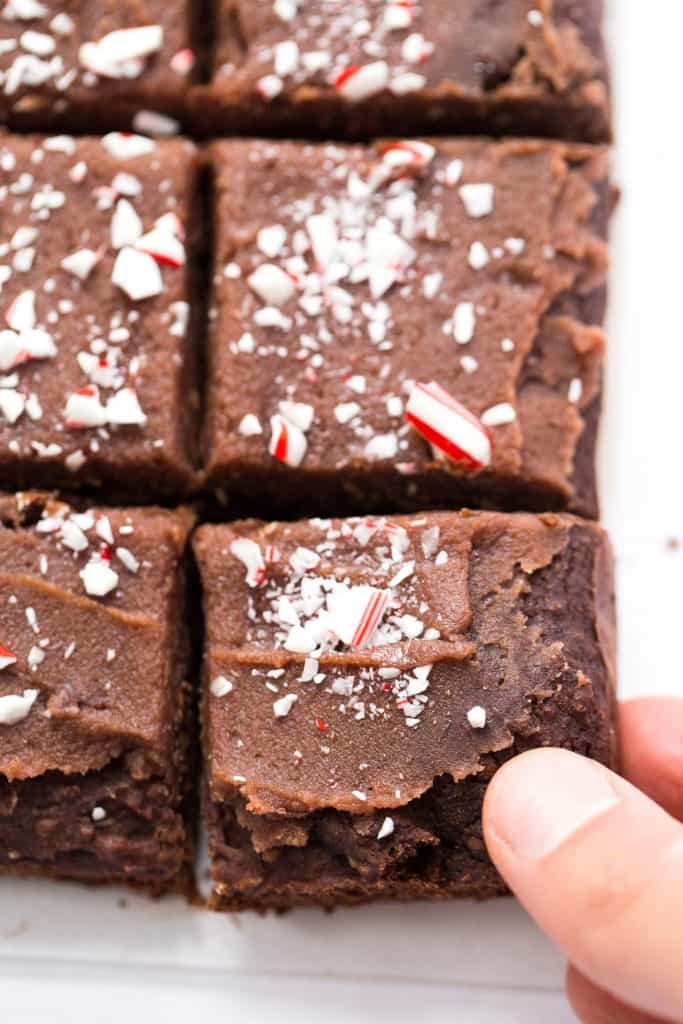 Desserts Made with Chickpeas
---
If you've never tried chickpeas in a dessert recipe before, your mind is about to be blown! No one will ever be able to tell that you brownies or blondies were made with chickpeas. Garbanzo beans give desserts an amazing thick and chewy texture you're going to love. Brownies, milkshakes, cookies, even a latte – this section has it all.
Healthy Chickpea Dessert Recipes: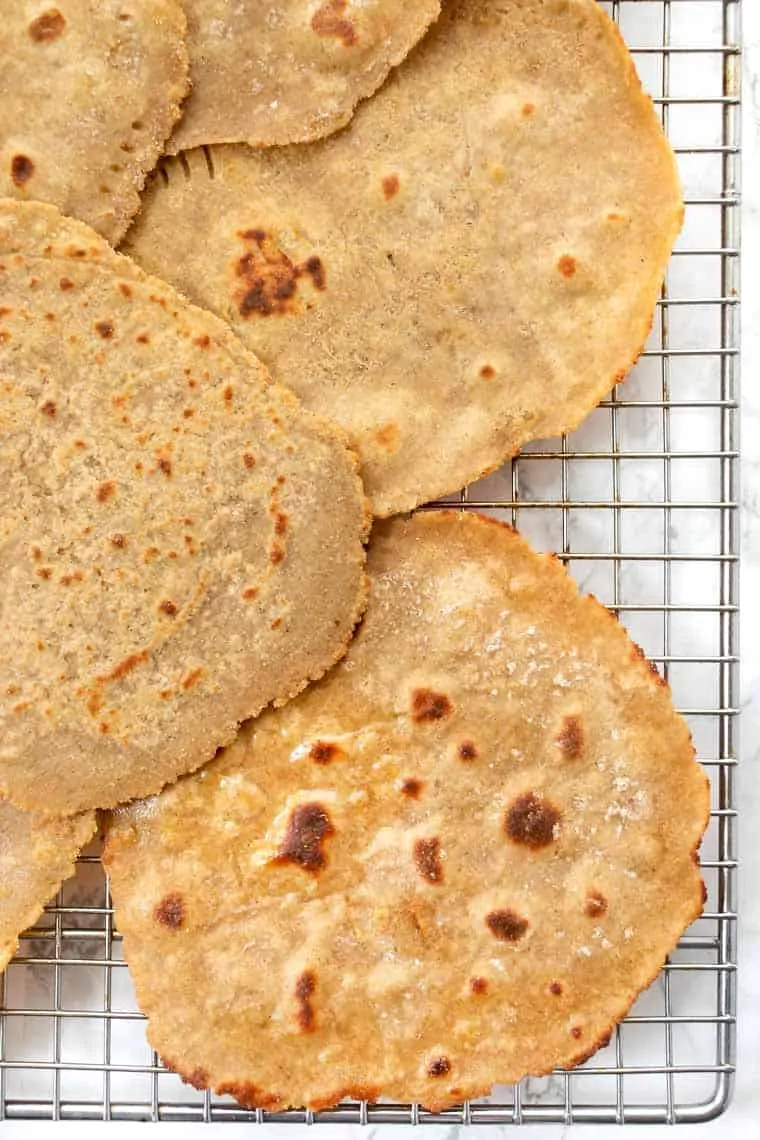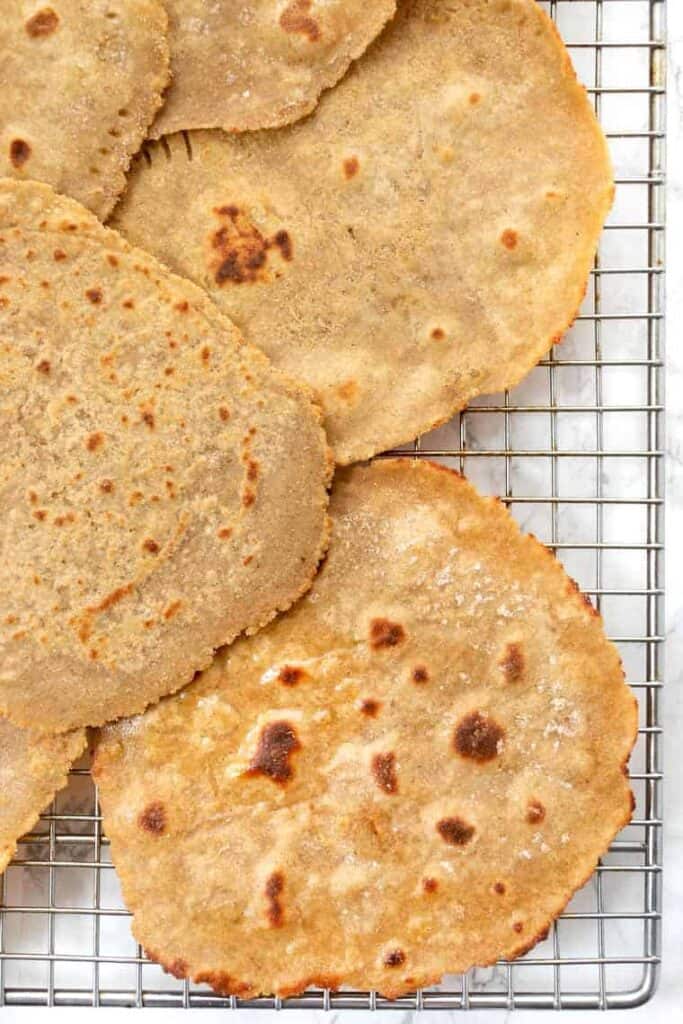 Miscellaneous Chickpea Recipes
---
Here are a few extra chickpea recipes I didn't want you to miss out on! These don't quite fit into our other sections, but they still need to be on this list because they are dang delicious. You've gotta try out my quinoa flour tortillas at your next taco night!
Our Miscellaneous Healthy Chickpea Recipes:
Your Favorite Chickpea Recipes?
So…what about you!? These are just some of my favorite recipes with chickpeas, but I'd love to hear from you. If you have any go-to ways to use chickpeas that we've missed here, let us know in the comments.
⇣ PIN FOR LATER ⇣