These are the best easy summer dinner recipes to make the most of produce like tomatoes, corn, zucchini, peaches and more. Including vegan, vegetarian and gluten-free options.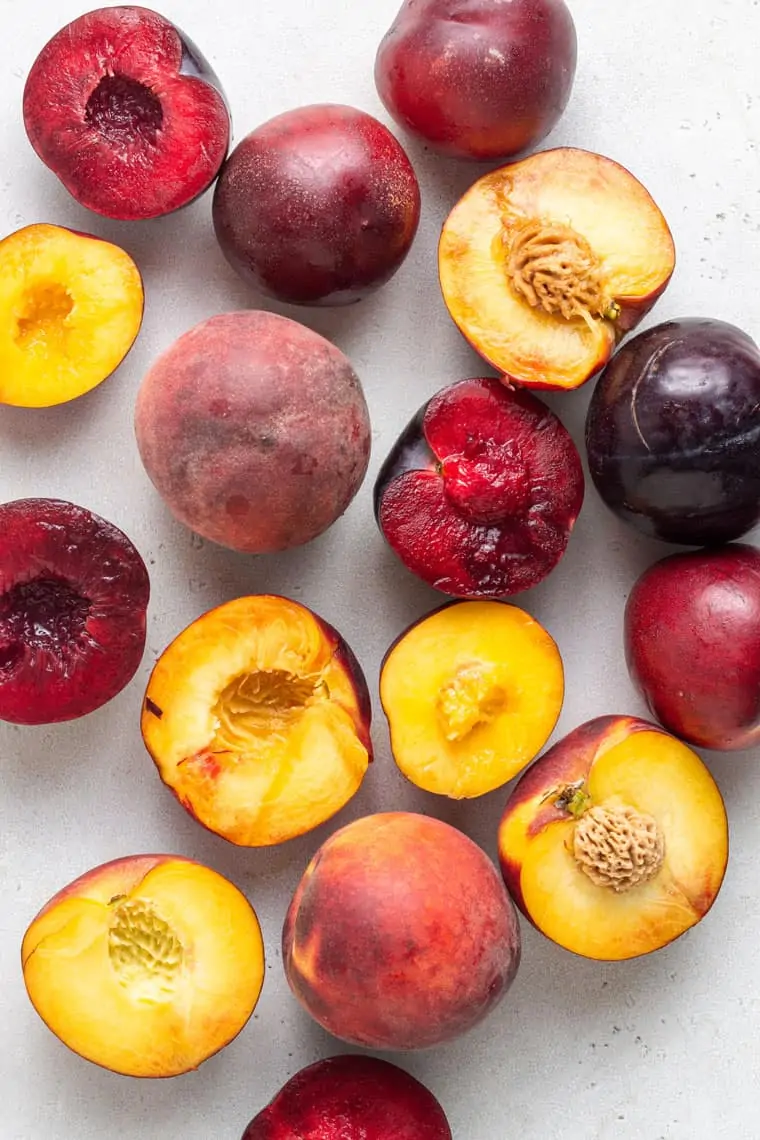 If you're like me, you'll do everything you can to eat as much summer produce as possible when it's in season.
I'm talking zucchini, tomatoes, corn, cucumbers, summer squash, and of course all of the juicy seasonal fruit.
I try to sneak as much of this delicious summer produce into breakfast, lunch, and dinner all season long. So in today's post, I've rounded up all of my go-to easy summer dinner recipes for you to enjoy all summer long!
Best Summer Dinner Recipes for All Diets
When it comes to dinner during the summer, I have a few criteria for my meals. They've got to be:
Veggie-packed
Quick & easy
Mostly heat-off (i.e. don't require lots of oven/stove time)
Summer Pasta Recipes
First up on our list of easy summer dinner recipes is pasta. Pasta is the perfect summer meal because it's quick to make and can use so many different veggies inside. Plus you can eat it like a salad, or swap zucchini noodles for your spaghetti to make it even lighter.
Summer Veggie Bowls
Bowl meals are a favorite of mine because they're easy to eat and typically simple to prepare. It's also a great option for meal prep. Just cook up your favorite veggies, protein and sauce/dressing and you've got a healthy meal for days!
Soups with Summer Produce
Soup in summer? Usually a "no" for me, but when it's a chilled soup made from fresh, local veggies? I can definitely get down. These are a few of my favorite summer soup recipes!
Dinner Salads to Make in Summer
Salads are probably the most classic of our summer dinner recipes and these ones do not disappoint. Each salad is filling, healthy, and packed with summer veggies!
Healthy Pizza Recipes
Pizza might not feel like a summer-specific dinner, but I love how easy it is to make pizza summer-y! It's all about the toppings and keeping things light and flavorful.
Summer Taco Recipes
We're getting to my favorite dinner category: tacos! Tacos are a great option in the summer because they take very little preparation. You just have to get your protein cooked up (which I love to grill), cut up your toppings and then serve them up. They're great for a backyard BBQ as well!
Summer BBQ Recipes
What would a list of summer dinner recipes be without some BBQ? We're rounding out this list with some of my favorite BBQ recipes. These are all vegan, but feel free to swap the tofu in each of these recipes with your favorite form of protein.
What's Your Favorite Summer Dinner Recipe?
Let us know which one on this list you would choose by leaving a comment below! And if you add one of these recipes to your meals this summer – we'd love to hear which one!